05 June 2022
• New Documentary Highlights Saudi Women's Success Stories
• TN BJP Alleges Rs 77 Crore Loss In Govt Scheme For Pregnant Women
• Ex-Nurse Christie Watson: 'Women's Health Has Always Been Undervalued'
• Six From Assam, Meghalaya In NIA Chargesheet For Trafficking Of Rohingya, Bangladeshi Women Into India
• Four Bangladeshi Women Escape From Shelter Home At Surat Police Headquarters
• ICC U-19 Women's T20 World Cup Qualifier: United Arab Emirates Bundle Out Nepal For Just 8 Runs
Compiled by New Age Islam News Bureau
URL: https://newageislam.com/islam-women-feminism/documentary-saudi-success/d/127177
--------
New Documentary Highlights Saudi Women's Success Stories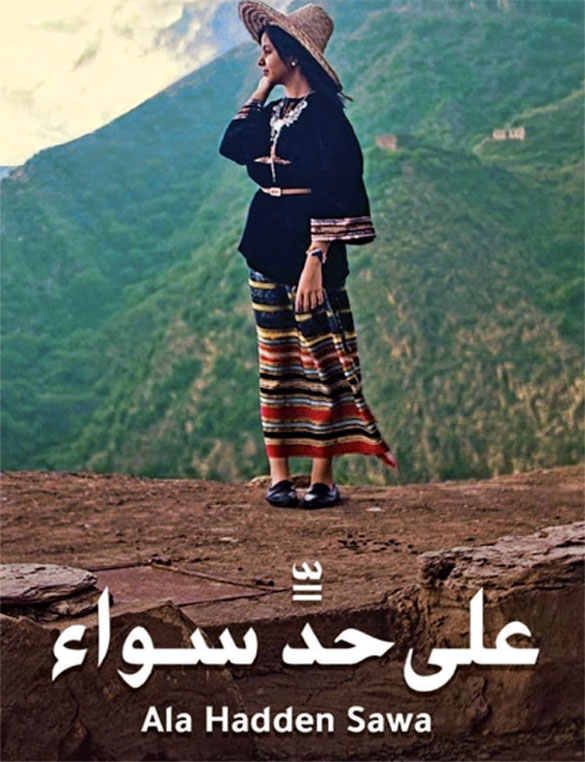 New documentary highlights Saudi women's success stories. (Supplied)
----
Tareq Al-Thaqafi
June 04, 2022
MAKKAH: A new documentary is highlighting the success stories of Saudi women, who talk about their empowerment, opportunities, and ambitions under the leadership of King Salman and Crown Prince Mohammed bin Salman.
In it, they share the details of their journey to empowerment and express their joy at the opportunities they now have. They discuss how they were able to achieve their dreams and ambitions, and how their social life has changed after being granted their rights.
The documentary's content producer Waad Arif said the women were carefully chosen to represent different sections of society, and reflected how decisions to empower women had changed the lives of many, even down to the simplest things in their daily lives.
One of the goals of the documentary is to present unconventional footage that makes you live with the characters and feel their suffering, their sadness, their joy, pride, happiness and, ultimately, be inspired.
Arif told Arab News: "One of the goals of the documentary, produced under the guidance of the Kunooz initiative by the Government Communication Center at the Ministry of Media, is to present unconventional footage that makes you live with the characters and feel their suffering, their sadness, their joy, pride, happiness and, ultimately, be inspired. The heroines spoke with honesty, depth, and transparency to explain the impact of the (Kingdom's) vision on their lives and how it contributed to enhancing the status of Saudi women."
Dr. Nada Al-Busaili, who is one of the women featured, said the documentary aimed to highlight the tangible impact of Vision 2030, reforms, and empowerment on the lives of women and their families by presenting the stories of women who had faced different challenges in life and how these reforms had changed their lives.
She added that the women in the documentary were inspiring and that the viewer would be surprised by the strength, patience, and ambition of Saudi women.
"One woman was supporting her seven daughters and son alone. She was the sole breadwinner despite all the challenges she faced, such as the lack of transportation. Post-empowerment, she managed to open her own business. She was really amazing," she told Arab News. "Viewers will also be taken aback by the ambition of a woman who lives in a rural, rugged area and has never been to the city; they will be in awe of how she managed to turn her home into a tourist destination that people come from everywhere to visit."
"It was a beautiful experience with a distinguished team. The documentary showcases the achievements that have been made in the field of empowering women in my country and how they had a great impact in facilitating their lives and their entry into the labor market in various vital sectors. It highlights how women became an active partner in the country's development."
She said the documentary was particularly special because it selected women from different Saudi regions. "I believe my contribution conveyed a message that I have always wanted to deliver to women from where I live, from the heights of the mountains at the farthest point on the borders of my dear country. I tell every woman that nothing is impossible when you have will and determination. No matter how great the challenges are, insistence on overcoming them will allow you to do so.
"Today, as the documentary shows, I am working on completing my own project in the field of tourism, specifically rural tourism. Thank you from the bottom of my heart to those who gave us the opportunity to deliver our message."
Abdul Rahman Hassan Sandokji, the documentary's director, told Arab News: "We presented a few examples of thousands of wonderful success stories of Saudi women under the support of wise leadership. We wanted to provide a platform for women to talk about the opportunities they now have. After working on this documentary, I am now convinced that we are heading toward a wonderful and promising future with the support of our wise government and the great efforts made by Saudi women.
"No matter how much we try to document the wonderful stories, we cannot do enough to highlight the true image of Saudi women. No matter how much we search and see stories of success, struggle, patience, striving, and diligence by Saudi women, there will certainly be more stories to be told. Every day we marvel at the great ambitions of Saudi women. Every day we are happier with women's contribution to the development of this dear country.
"If we are to learn one thing from this documentary, it would be that Saudi women do not have the word 'impossible' in their dictionaries. No matter how difficult the circumstances are, they run on determination and their morale remains strong. They will try again and again until they reach their goals. The message behind the documentary is to show all Saudi women that we live under the great empowerment of our wise leadership that strongly supports their ambitions and freedom. We wanted to show women that opportunities are available for them to take advantage of and seek to achieve everything they dream of.
"I am happy to have contributed even a small part to shedding light on this precious category and on this golden era through this documentary. The team was wonderful, harmonious, and passionate. With the support of the Kunooz initiative, headed by Dr. Abdullah Al-Maghlouth and Abdullah Al-Ahmari, we were able to be part of this achievement."
Source: Arab News
https://www.arabnews.com/node/2096586/saudi-arabia
-----
TN BJP Alleges Rs 77 Crore Loss In Govt Scheme For Pregnant Women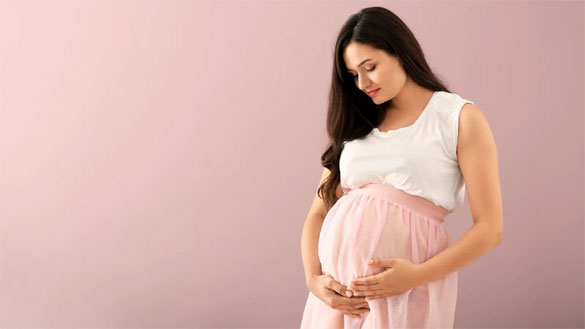 Representative Image/File
----
By Press Trust Of India
5th June, 2022
Chennai, Jun 5 (PTI) The Tamil Nadu BJP unit on Sunday alleged a loss of Rs 77 crore to the state exchequer in connection with provision of nutrition kits to pregnant women by involving a private firm.
State BJP president K Annamalai claimed the said firm provided a health mix and iron supplement, given as part of the nutrition kit to the pregnant women, at higher costs compared to state-run agencies.
Addressing reporters here, Annamalai said while a technical committee concerned had earlier decided to remove the health mix provided by the private firm and replace it with that of state-run Aavin, as part of cost-cutting measures, the decision was later "reversed at the behest" of certain individuals.
"This caused the government a loss of Rs 45 crore," as the cost of the health mix provided by the firm was higher than that of Aavin by about 60 per cent, he alleged.
Further, the iron supplement supplied by the private firm was costlier by about Rs 180 when compared to a state-run agency, and this resulted in a loss of Rs 32 crore and the government had incurred a total loss of Rs 77 crore from these two aspects, he claimed.
He wanted the government to award the contract for providing the health mix to the state-run milk cooperative Aavin.
Further, Annamalai alleged favouritism in granting approvals to a particular city-based construction firm.
Source: Republic World
https://www.republicworld.com/india-news/general-news/tn-bjp-alleges-rs-77-crore-loss-in-govt-scheme-for-pregnant-women.html
-----
Ex-nurse Christie Watson: 'Women's health has always been undervalued'
5 Jun 2022
Christie Watson, 46, is a writer and professor of medical and health humanities at UEA. She won the Costa first novel award in 2011 for her first book, Tiny Sunbirds Far Away. Her memoir about nursing, The Language of Kindness, was published in 2018 and Quilt on Fire: The Messy Magic of Midlife, her insightful and outspoken exploration of middle age and the perimenopause, is out this week.
What is your take on the current shortages of HRT medication in the UK? What does it say about how our government regards women's health?
Menopause seems to be having quite a moment, doesn't it? There are all these menopausal warriors raising awareness – Davina McCall, Sam Baker and many others. Women's health has always been undervalued and underfunded by governments. And now there's a huge influx of women requesting HRT. It is unsustainable, unfair and heartbreaking that they are not able to access treatment.
I'd always assumed menopause was about hot flashes and rage but, for me, these were not the most extreme symptoms. I had the terrifying feeling I'd lost my mind completely. I didn't know what was happening, I felt I was having a catastrophic breakdown. Not only could I not remember details, I couldn't remember who I was. It felt like I'd left my body and skin and gone somewhere else. I absolutely did not believe for a second that this could be anything to do with hormones. But as soon as I started HRT, I felt so much better. It worked within 24 hours – I was amazed.
Misogyny. And there is also a pandemic of ageism in the UK – we do not value the wisdom of older people enough. There are cultures in west Africa where older women are revered as they should be and seen as having superpowers – which I love. The idea is that once you're over the hump of the perimenopause, where I am now, you gain your superpowers. If that's my future, I'm really happy about it.
Even as a healthcare professional, I didn't know about perimenopause. A couple of doctors read proofs of my book – consultants in their 40s – amazing, professional women. One of them said to me: "I didn't realise it but I think I'm going through perimenopause and I've made an appointment with my GP." There is such a high suicide rate, divorce rate and depression rate in menopause that we need to focus on the rocky road leading up to it as well.
We're living in a culture of perfectionism. We feel we must have the perfect house, the perfect relationship, the perfect friendships… and that we can do it all by drinking green juice. Maybe because the world is in such a horrific state – in terms of Ukraine and climate change and the existential threats we're facing – there's a tendency to focus on minutiae. At the start of the pandemic, I got sucked into Twitter and was doom-scrolling continuously and watching the news all the time. It was so detrimental. It made me extremely anxious. I've stopped watching the news now, I'm almost off Twitter and am pulling back from all of it.
After your marriage ended, you embarked on online dating with entertainingly dodgy encounters, including one with a bloke who carried his pet tarantula everywhere. What are the best and worst things about online dating as opposed to the old-fashioned way (which eventually served you well, I was glad to learn)?
I don't think there are any "bests" for me – that's the honest truth - just "worsts" and more "worsts". The guy with the tarantula was really quite nice, one of the better ones. But on the whole, I found online dating horrific, partly because everything felt fake and I had no idea what I wanted or needed.
The intensity of our working relationships. The friendship that was almost family that we formed very quickly because it was such an extreme experience. We had complete trust in one another. I didn't go back to nursing through altruism or duty or because it was a calling, it was about wanting to be with my teammates.
It gave me a huge dollop of much-needed perspective: my out-of-proportion worries seemed smaller than they had before. It gave me gratitude.
You had a rough ride in the pandemic when your daughter became critically ill with sepsis and nearly died. How did that parental fear affect you?
That fear contains all the darkness of the universe. Having been an intensive care children's nurse, I had never before been able to empathise with the parents of those children as I can now – it's a feeling I'd not wish on anyone in the world. It makes me feel sick just thinking about it. I don't think my daughter and I have properly unpicked it yet. It's going to take years, psychologically, to get over the trauma.
Really important but it's still quite a difficult conversation to have; it's something new, not something they're taught in schools but it affects children because it affects their mums and grandmas.
For some women, the menopause is no more than passing turbulence on a long-distance flight. For others it is a major challenge. What is most positive about this transition?
It's painful to change but once you've gone through it, you come out a better – truer – version of yourself. The midlife journey is a necessary falling apart to put yourself back together: you're shaken awake to the precious and precarious nature of this one life you have. And my goodness that makes you appreciative. The perimenopause is a becoming, a walking towards wisdom and what could be more joyful than that?
Source: The Guardian
https://www.theguardian.com/books/2022/jun/05/ex-nurse-christie-watson-quilt-on-fire-interview
-----
Six from Assam, Meghalaya in NIA chargesheets for trafficking of Rohingya, Bangladeshi women into India
Sumir Karmakar
JUN 05 2022
Six persons from Assam and Meghalaya have been named in the National Investigation Agency's (NIA) charge sheet for their involvement in the alleged trafficking of Rohingya and Bangladeshi women into India with fake documents.
"Investigation has revealed that the accused persons were involved in organised human trafficking of Rohingyas/Bangladeshi minor girls, women in association with other conspirators based in different parts of the India and Bangladesh. The accused per...
Five of the accused—Kumkum Ahmed Choudhury, Ahiya Ahmed Choudhury, Bapan Ahmed Choudhury, Sahalam Laskar, Jamaluddin Choudhury—hail from Cachar district in South Assam. The sixth person—Wanbiang Suting—is from East Jaintia Hills in Meghalaya.
The six were arrested in March this year. The NIA said 'prime accused' Kumkum Ahmed Choudhury was operating the human trafficking network from Bengaluru.
Both Assam and Meghalaya share borders with Bangladesh, where thousands of Rohingya refugees are taking shelter since the ethnic clash in neighbouring Myanmar.
The NIA took over the case in December last year after several Rohingya refugees were arrested in Assam for travelling without valid documents. The agency is investigating the alleged trafficking of Rohingyas and Bangladeshis into India in exploitati...
Source: Deccan Herald
https://www.deccanherald.com/national/east-and-northeast/six-from-assam-meghalaya-in-nia-chargesheets-for-trafficking-of-rohingya-bangladeshi-women-into-india-1115447.html
-----
Four Bangladeshi women escape from shelter home at Surat police headquarters
By: Express News Service
June 5, 2022
Four Bangladeshi women lodged in a shelter home at police headquarters in Surat district escaped on Friday evening, police said. A complaint in this connection has been registered with Kamrej police station.
Sources said that the four women, Diya Hasarat Biswas (20), Sumaiya, alias Rupali, Shaikh (21), Lubnibegum Mulla (22), Hasina Mulla (20), were caught by Surat police from a house in Kholwad village in Kamrej taluka, on August 14, 2021. When police asked for their documents, they failed to produce them and were sent to a shelter home at the Police headquarter in Kamrej. On Friday evening, the women escaped from the police headquarters. The incident came to light after some time.
SOG Police inspector M M Gilator said, "All the four women were staying in Kolwad in the Surat district and Surat city for five years, before being caught by police. They had confessed to the police they had come to Gujarat to earn money as their financial condition in their native place in Bangladesh is poor. They were working in different jobs and were earning money. Earlier they were staying in Surat city but due to the regular raids by police, they were feared of getting arrested, so they shifted their residence to Kholwad." He said, "We have sent their photographs to the police stations in neighbouring districts and in Surat city.We have started procedures to deport them."
Source: Indian Express
https://indianexpress.com/article/cities/ahmedabad/four-bangladeshi-women-escape-from-shelter-home-at-surat-police-headquarters-7953216/
-----
ICC U-19 Women's T20 World Cup Qualifier: United Arab Emirates Bundle Out Nepal For Just 8 Runs
05 JUN 2022
Rookie teenagers from Nepal got a taste of a slightly elite level of cricket as they were bowled out for an astonishing total of eight runs against the United Arab Emirates in an ICC U-19 Women's T20 World Cup qualifier match on Saturday. (More Cricket News)
The U-19 Women's T20 World Cup qualifier, a first of its kind, is featuring Nepal, UAE, Thailand, Bhutan and Qatar. The winner of this five-country competition will qualify for the inaugural main event in South Africa in early 2023.
While the Nepalese girls had dismissed Qatar for a paltry 38 in an earlier game to clinch it by 79 runs, they were in for a rude jolt on Saturday. The match didn't even last for an hour with a total of 9.2 overs needed for its completion.
No cricketer from either side had the scope of even reaching double-digit scores with UAE's Theertha Sathish's four not out being the highest.
When Nepal batted, six of their batters failed to even trouble the scorers with Sneha Mahara's three runs off 10 balls being the highest contribution. Maneesha Rana scored two and three other batters contributed a solitary run each.
Off-spinner Mahika Gaur, who opened the bowling for UAE, had incredible figures of 4-2-2-5 and her new ball partner Indhuja Nandkumar was equally effective as she took three wickets for six runs in her quota of four overs.
While the Nepal innings lasted for only 8.1 overs, UAE knocked off the required runs in seven balls. With the ICC focussing on promotion of women's game at the junior level, most of the associate member countries are trying to start their junior programme for women.
To be fair, Nepal doesn't have too many quality turf pitches even for quality men's cricket and hence these girls deserve a lot of credit as they had already won a match in the competition and are at least expected to steamroll both Bhutan and Thailand.
However, there is no denying that UAE, a team filled mostly with girls from the strong South Asian expatriate community, are favourites by a distance to book the flight to South Africa.
Source: Outlook India
https://www.outlookindia.com/sports/icc-u-19-women-s-t20-world-cup-qualifier-united-arab-emirates-bundle-out-nepal-for-just-8-runs-news-200401
-----
URL: https://newageislam.com/islam-women-feminism/documentary-saudi-success/d/127177
New Age Islam, Islam Online, Islamic Website, African Muslim News, Arab World News, South Asia News, Indian Muslim News, World Muslim News, Women in Islam, Islamic Feminism, Arab Women, Women In Arab, Islamophobia in America, Muslim Women in West, Islam Women and Feminism