New Age Islam News Bureau
13 Sept 2016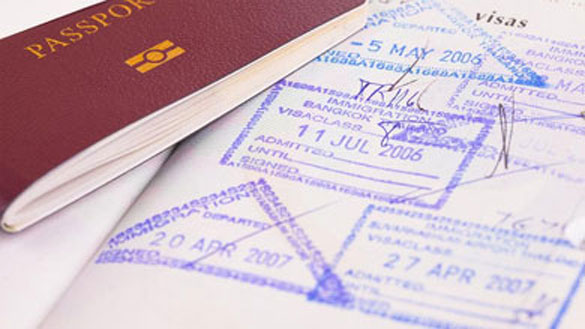 The compatriots of Asia Ramazan Antar dubbed the "Angelina Jolie of Kurdistan" have lamented that the 19-year-old killed last month will be remembered for her looks rather than her courage
--------------
• Indian Muslim Girl, Fatima Shaikh Abdul Majeed Takes Yoga to S Arabia
• France's 'First All-Female ISIS Cell' Allegedly Sought To Strike Eiffel Tower
• Women's Key Role in Islamic State Networks, Explained
• Fellow Soldiers Scorn Hollywood View Of 'Angelina Jolie of Kurdistan' After Her Death
• Four People Arrested As Details of 3 Female Terrorists In Mombasa Attack Emerge
Compiled by New Age Islam News Bureau
URL: https://newageislam.com/islam-women-feminism/muslim-woman-attacked-traditional-islamic/d/108546
---
Muslim Woman Attacked and Traditional Islamic Attire Set On Fire in US
SEP 13, 2016
NewYork,Sept13:A 36-year-old Muslim woman, who was wearing a traditional Islamic attire, was attacked here and her clothing was set on fire in a troubling incident that occurred just a day before the US marked 15th anniversary of the 9/11 attacks.
The woman, who has not been identified, was walking in the city's Fifth avenue, which houses top luxury brands, Saturday night when an unidentified person set her blouse on fire using a lighter.
The New York chapter of the civil rights group Council on American-Islamic Relations (CAIR-NY) condemned the attack, which is the latest in a series of attacks on Muslims in the state and nationwide in recent days and months.
CAIR-NY also urged New York's mayor to add resources for the investigation of hate crimes.
The victim felt heat on her arm, realising her blouse had been set on fire.
"She saw (the suspect) pull a lighter away and walk away," a source said in the New York Daily News.
The victim put out the flames on the sleeve of her blouse and was not hurt in the attack. The suspect, who reportedly did not say anything during the attack, remains at large.
The NYPD Hate Crimes Task Force is trying to determine a motive for the attack.
"We are clearly seeing a spike in attacks on individual Muslims and Islamic institutions in New York and around the country, which should be of concern to all Americans," said CAIR-NY Executive Director Afaf Nasher. "It is time for the mayor and the NYPD to put forward the necessary resources to investigate and prevent these attacks on the Muslim community."
Last week, CAIR's New York chapter had welcomed a hate crime charge for an attack on two Muslim women pushing babies in strollers during which the alleged attacker punched and kicked the victims and tried to pull off their hijabs.
Earlier this month, 60-year-old Nazma Khanam, a native of Bangladesh, was stabbed to death near her house in Queens.
Khanam was also wearing Islamic attire at the time of the stabbing.
CAIR said it has noted a spike in anti-Muslim discrimination and hate crimes in recent months, which the civil rights groups attributes at least in part to Islamophobic rhetoric used by various public figures.
http://www.indialivetoday.com/muslim-womans-clothing-set-fire-attack-us/29983.html
--
Indian Muslim Girl, Fatima Shaikh Abdul Majeed Takes Yoga to S Arabia
Sep 13, 2016
MANGALURU: She is the only Muslim certified yoga instructor in Jeddah. Hailing from Belvi, a small town near Moodbidri, Fatima Shaikh Abdul Majeed is making yoga popular among the people of Saudi Arabia.
"However, initially, it was not easy to convince people to take up yoga. People found it difficult to accept it, although they thought it to be an out of the box idea. Later, when they realized the positive outcome of yoga in getting a healthy mind and body, they included it in their lifestyle, said Fatima, a commerce graduate, who has been in Saudi Arabia all her life as her parents are settled there.
Remembering her first attempt at teaching yoga in her first class, she said, "It was a flop and people rejected it. But, my colleagues gave me the motivation to try again and eventually, it gave positive results."
Fatima said that she had limited knowledge about yoga during her school days. I developed interest in it gradually and became curious to learn more. Three years ago, I enrolled at the Avishkar Yoga and Holistic Centre in Bejai and learnt more. Whenever I get time, I try to learn more about advanced yoga techniques,"she said.
She conducts classes only for women and says that these women get some time for themselves to open up. "From teenagers to senior citizens, now, everyone comes to my fitness studio to learn the art."
"I don't teach any yoga asanas which has chantings as I believe only the ancient Indian science is a healthy exercise. There is a misconception among people that our religion has many restrictions especially for women. But in reality, it allows us do what we want to as long as we don't cross our boundaries. It gives women a lot of respect," she adds.
http://timesofindia.indiatimes.com/city/mangaluru/Muslim-girl-from-Kudla-takes-yoga-to-S-Arabia/articleshow/54301996.cms
--
France's 'First All-Female ISIS Cell' Allegedly Sought To Strike Eiffel Tower
September 13, 2016
The four-woman jihadi group's leading member was arrested last week in connection to an explosives-laden car found near another Paris landmark - the Notre Dame cathedral.
Authorities have reportedly uncovered the first all-female Islamic State cell in France after several suspects were detained over alleged plans to attack the Eiffel Tower.
The four-woman cell's purported leading member was arrested last week in connection to an explosives-laden car found near another Paris landmark - the Notre Dame cathedral.
The leading suspect, an alleged 29-year-old mother-of-three was named as Ornella Gilligman. She reportedly told French authorities that her jihadi cell had preferred to target the iconic Eiffel Tower, and not in fact the cathedral.
Be the first to know - Join our Facebook page.
The other three members of France's purported first all-female ISIS cell were supposedly named as Ines Madani, 19, Sarah Hervouet, 23, and Amel Sakaou, 39. As of Sunday, authorities were still questioning the three.
On Friday, the Paris prosecutor said three women arrested after the car was found were directed by Islamic State militants in Syria and were completely committed to the cause.
"A terrorist cell comprised of young women ... has been dismantled," Francois Molins said. "They were guided by individuals in Syria in the ranks of Islamic State."
Molins said one of the women was the former fiancee of two suspected Islamist attackers - Larossi Abballa, who killed a French police commander and the commander's partner in June of this year in Magnanville, as well as Adel Kermiche, who killed an 85-year-old priest in Saint-Etienne-Du-Rouvray along with another teenage Islamic militant in July.
Last Sunday, French authorities found the car near Notre Dame loaded with gas cylinders and jerry cans of diesel.
The finding lead to the discovery of a plot to attack a Paris railway station under the direction of Islamic State.
Seven people, including the four women, were arrested on suspicion of connection to the plot.
One of the women, arrested on Thursday stabbed a police officer during her arrest on Thursday.
Gilligman was arrested with her partner on a motorway on Tuesday and was placed under investigation on Saturday.
The man was freed on Saturday.
The discovery of the vehicle triggered a terrorism investigation and revived fears about further attacks in a country where Islamist militants have killed more than 230 people since January 2015.
http://www.jpost.com/Middle-East/ISIS-Threat/Frances-first-all-female-ISIS-cell-allegedly-sought-to-strike-Eiffel-Tower-467621
--
Women's key role in Islamic State networks, explained
September 13, 2016
Late last week, three women were arrested in Paris for attempting to detonate a car bomb outside Notre Dame Cathedral.
"If at first it appeared that women were confined to family and domestic chores by the Daesh terrorist organization, it must be noted that this view is now completely outdated," François Molins, a French prosecutor, told reporters in announcing the arrests. Molins used the French term in referring to the Islamic State.
Data and disciplines
It is exactly this stereotype of women doing little more than playing supporting roles in IS and other terrorist organizations that is the subject of recent research at the University of Miami.
My co-investigators and I wanted to compare the role of women and men in terrorist organizations as a whole – not focus on particular stand-out individuals. As a result, we took a systems-level view. Systems analysis looks at phenomena that emerge from a collection of complex interacting objects – for example, networks of people.
To understand the value of a systems approach, think about traffic. Taking apart 1,000 cars will never help you understand a traffic jam since traffic jams come from how groups of cars interact. Answering our research question about women's roles in terrorist networks required social analysis, data collection and quantifying the evolution of groups in networks over time, so we assembled an interdisciplinary team made up of physicists, computer scientists, sociologists and terrorism experts.
The data sets
Our work was made possible by access to data sets from arguably the two most successful terrorist organizations in history: the Islamic State and the Provisional Irish Republican Army.
Our Islamic State data consisted of the membership of their online support network. This network has been instrumental in promoting the organization's growth by attracting recruits. This list of IS supporters was collected from open-source information on the social networking site VKontakte.
Members of the online groups in the network routinely exchange operational information and attempt to generate recruits. Their discussions frequently included details of fund-raising for potential fighters who wanted to travel to Syria or transferring funds for fighters already there. They shared details about survival skills such as how to use cellphones and the internet without being detected by security services. They also shared details on how to prevent or repel a drone attack and evade certain types of drones.
Since these online groups are always trying to attract further support, each group typically leaves its information freely available for anyone with an internet connection to see. This enabled us to do our work without knowing the individual's identities beyond their open declaration of gender. As these groups were supporting violent extremism, most were shutdown by online moderators within a few weeks of being created. However, the users would simply go on to form another group or join an existing group that was still evading shutdown. The open-source data revealed that 41,880 individuals took part in these pro-IS groups over a two-month period. Of these, 24,883 were men and 66 had no declared gender. About 40 percent – or 16,931 – were women.
The second data set emerged from a recent comprehensive analysis by our coauthors, John Horgan from Georgia State University and Paul Gill from University College London, of the pre-internet terrorist campaign by Provisional IRA in Northern Ireland. The data comprised a list of individuals known to have participated in each of the attacks by the Provisional IRA. During the 1980s and early 1990s, the Provisional IRA managed to sustain a successful and highly innovative improvised explosive device campaign against British interests. This was despite being subject to the security constraints imposed by the United Kingdom. Of the 1,382 total number of Provisional IRA individuals listed, only 70 people were women.
Women emerge as better connected
We then reconstructed a time-dependent social network for both the hardcore, online pro-IS network and the offline, on-the-street Provisional IRA network.
We did this by seeing which individuals were members of the same pro-IS online group and the Provisional IRA attack group at each moment in time. For example, suppose person A is in a pro-IS online group on a given day with person B and C; then A and B, B and C, and A and C all have connections between them on that day. Since people were constantly joining and dropping out of the groups, the networks continuously evolved.
We were surprised to find that in both the online IS and offline Provisional IRA networks, women acted as a far stronger "glue" than men in holding the network together. This was despite women being in the minority in both cases.
The spaces between
In network language, this means the women possess a "higher betweenness." They provide a disproportionately richer resource for conflict resolution within the network, as well as providing better conduits for propaganda, financing and operational information.
In plain terms, the women effectively hold the key to the flow of information, ideas and material between members within the group.
The following diagram shows what having "high betweenness" means for a representative portion of these networks in which men are the majority (M1, M2, M3 and M4) and one woman (W). If you are a man in the network, you could not possibly reach all the other men without the woman being present. The connections between the men, who form the majority population, therefore, rely on the women – who are in the minority.
Example of a portion of the network showing one woman (W) and four men (M1, M2, M3 and M4). The woman has a higher betweenness than any of the men, which means that she acts like the glue holding the network together. Neil Johnson
For the hardcore pro-IS online support, for example, our results suggest that any given woman will be a conduit for at least twice as many pieces of information, know-how and materials than a man on average.
Passing along information
We also found that the women simultaneously manage to maintain fairly low profiles. This turns out to be favorable for individual survival given the individual risks involved in such extreme activities.
The lifetime, or resilience, of an online group of pro-IS followers faced with continual shutdowns by the online moderators tends to increase as the ratio of women to men increases. Such a result is consistent with women's tendency to be better embedded in the network.
One practical consequence of our findings is that a sensible way of dealing with a terrorist network would be to engage with the women involved. This is true even if the women are in the minority and also may not currently be deemed key figures.
We believe our results could also be of interest more generally, since they suggest that society could usefully redefine how it judges the importance of any minority group or individual in a network. Instead of the usual measure of how much of a "star" any individual is, our results urge decision-makers to worry more about who is the glue holding the whole group together.
http://theconversation.com/womens-key-role-in-islamic-state-networks-explained-62090
--
Fellow soldiers scorn Hollywood view of 'Angelina Jolie of Kurdistan' after her death
September 13, 2016
The compatriots of a female soldier dubbed the "Angelina Jolie of Kurdistan" have lamented that the 19-year-old killed last month will be remembered for her looks rather than her courage.
Asia Ramazan Antar, AKA Viyan Antar, became the global face of the Kurdish Women's Protection Units (YPJ) after joining the outfit in Syria last year.
She was killed by an Islamic State suicide car bomber on August 30.
But fellow soldier Choman Kanaani hit out at the way she was treated by Western media before and after her death.
"The entire philosophy of YPJ is to fight sexism and prevent using women as a sexual object," he told the BBC.
"In the media, no-one talked about the ideals for which she gave her life, nor what Viyan achieved for women in Rojava in the past four years."
Antar died when a procession of three suicide car bombers drove at a frontline position in Rojava, the Kurdish-held region of northern Syria.
"She and her fellows blew up two of them but the last was very close to her when it exploded," Commander Shirin Abdullah told the Times.
There are thousands of women signed up in the YPJ, formed to take on Islamic State for their repressive laws against women.
http://www.9news.com.au/world/2016/09/13/12/43/fellow-soldiers-scorn-hollywood-view-of-angelina-jolie-of-kurdistan-after-her-death
--
Four people arrested as details of 3 female terrorists in Mombasa attack emerge
Tue, September 13th 2016
MOMBASA: Details of the three women terrorists who attacked Mombasa Central Police Station on Sunday continued to emerge as police arrested three more suspects yesterday. The three suspects, all refugees from Somalia and who are believed to have been living together with the terrorists who were gunned down, have given credence to detectives' fears that terror cells are using women to launch brazen attacks in the country. Also arrested is one male suspect said to have been staying with the young women. The three suspects, Saeda Ali Haji, Naema Nahamed Ali and Shukri Ali, are said to have been hosted by the suspected mastermind of the attack, Tasmin Yakub Abdullahi Farah, in Kibokoni and are now in custody assisting the police with investigations. Counter-terrorism investigators are puzzled by this emerging new trend by terror networks. Female terrorists, they said, will further complicate the war against terror because women have the added advantage of being able to conceal weapons under the buibui - a flowing black dress covering the women's entire body except the face or, in some cases, the eyes. Besides, women are presumed to be non-violent and may not attract the attention of the public and police, which makes them attractive prey for terror recruiters. READ MORE One of Mombasa police station attackers did her KCSE in 2013 Three assailants killed in Mombasa police station attack It's a dark day in Mombasa, says Joho after police station attack Police say two of the female terrorists killed on Sunday studied at one of the coastal city's Islam schools, with one graduating last year. And an unidentified man in whose house they lived in Kibokoni before staging the raid was arrested yesterday morning as reports emerged that Tasmin, who was killed in the raid, was most likely the mastermind behind the attack. The heavily built woman - about six feet tall - was felled by two police bullets. Police officers who asked not be named said she has been linked to extremist ideologies and foreign radical groups on the Internet. terror links Her nationality is not known but she lived in Kibokoni for years and recently hosted three women currently being held with regards to the attack.
Read more at: http://www.standardmedia.co.ke/article/2000215725/four-people-arrested-as-details-of-3-female-terrorists-in-mombasa-attack-emerge
http://www.standardmedia.co.ke/article/2000215725/four-people-arrested-as-details-of-3-female-terrorists-in-mombasa-attack-emerge
--
URL: https://newageislam.com/islam-women-feminism/muslim-woman-attacked-traditional-islamic/d/108546
New Age Islam, Islam Online, Islamic Website, African Muslim News, Arab World News, South Asia News, Indian Muslim News, World Muslim News, Women in Islam, Islamic Feminism, Arab Women, Women In Arab, Islamophobia in America, Muslim Women in West, Islam Women and Feminism