New Age Islam News Bureau
18 Jul 2016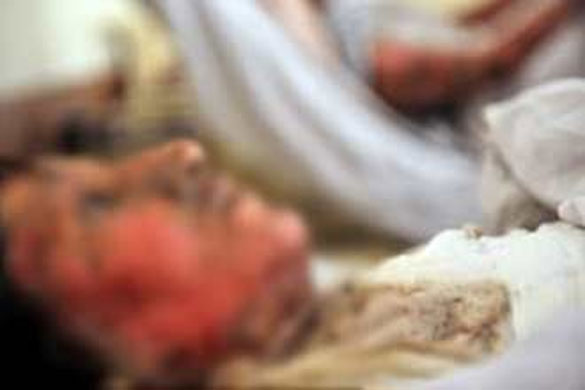 Photo: 14-Year-Old Afghan Pregnant Bride Dies After Set on Fire by in Law's Family
--------
• 14-Year-Old Afghan Pregnant Bride Dies After Set on Fire by in Law's Family
• To End Misconceptions about Islam, Jamaat-e-Islami Hind to Educate Women In Bengal
• Pakistani Women Should Unite Against Qandeel Baloch Murder: Miss Pakistan World
Compiled by New Age Islam News Bureau
URL: https://newageislam.com/islam-women-feminism/muslim-cleric's-wife-threatens-commit/d/108001
--
Muslim Cleric's Wife Threatens to Commit Suicide If He Doesn't Shave
July 18, 2016
Meerut, July 18: A Muslim cleric has reached out to District Magistrate for help because his wife has threatened to commit suicide if he doesn't shave. The cleric has also complained that his wife chats with 'Ghair Mard' (other man) using her Smartphone. The cleric asked the DM to arrange counselling for his wife, having fear that he would be blamed if his wife takes the extreme step.
Arshad Badruddin, who is a devoted Muslim and 'Pesh imam' (who leads prayers at a mosque) has sought help from authorities after his wife threatened to commit suicide if he doesn't shave. The wife asked Arshad to be clean-shaven like Bollywood actors Salman Khan and Shah Rukh Khan. She is allegedly having extra-marital affair
"I am a 'Pesh Imam' (who leads prayers at a mosque) and I am a true follower of Islam. I got married to Sahana of Pilkhuwa town in Hapur district in 2001. Soon after our marriage, my wife demanded that I should shave and not keep beard as she likes clean-shaven men like Bollywood actors Salman Khan and Shah Rukh Khan. She has also brought a Smartphone and chats with Ghair Mard all day and night," Arshad stated in his complaint.
According to Arshad, his wife has been threatening to commit suicide and even attempted once when he refused to accompany her for Eid shopping. Arshad refused to come with her for shopping because she wanted to buy western clothes.
"When I refused to accompany her for Eid shopping, she quarrelled with me and again threatened to kill herself," he added. "On the next day of Eid, she locked herself in a room. When I peeped inside, I found that she was trying to hang herself with a rope from the ceiling fan. I immediately called other family members and broke open the door. Luckily, we managed to save her. When we asked her why she was taking the extreme step, she kept mum and stopped talking to us," Arshad wrote in his letter to the DM.
"We have sent the copy of the complaint to the senior superintendent of police (SSP) for a probe into the matter," additional district magistrate Dinesh Chandra was quoted as saying by Times of India.
india.com/news/india/muslim-clerics-wife-threatens-to-commit-suicide-if-he-doesnt-shave-1339436/
--
14-Year-Old Afghan Pregnant Bride Dies After Set on Fire by in Law's Family
Mon Jul 18 2016
A 14-year-old Afghan girl has died in Isteqlal hospital in Kabul days after she was set on fire by her in law's family.
The victim identified as Zahra was set on fire in central Ghor province with the perpetrators managing to flee the area the committing the horrific crime.
According to reports, Zahra initially became the victim of 'Baad', a traditional practice of settling disputes among the families or tribes.
The father of Zahra married his daughter to the family of his new wife with whom he had married around two years ago.
Provincial acting police chief of Ghor Zaman Azimi said an investigation is underway regarding the incident and the father in law of Zahra is in custody regarding the horrific crime.
The latest incident involving the murder of a teenage bride comes as the officials have expressed concerns regarding the growing child marriages across the country.
In the meantime, the rising violence against the women have also sparked concerns among the officials.
Earlier, a teenage girl was burnt to death after she was thrown into a wooden oven in eastern Nangarhar province of Afghanistan by her brother's wife, the first such incident involving violence against woman by a woman.
The Afghanistan Independent Human Rights Commission (AIHRC) in its report released late in November last year said "statistic of violence against women, obtained from the registered cases of violence against women during the first six months in 1394 exceeds 2579 cases."
The report further added that figure was reported 2403 cases during the six months in 1393 which shows 7.32 percent increase in 1394, the last solar year.
khaama.com/14-year-old-pregnant-bride-dies-after-set-on-fire-by-in-laws-family-01503
--
To End Misconceptions about Islam, Jamaat-e-Islami Hind To Educate Women In Bengal
July 18, 2016
TO COUNTER terrorism and distortion of Islamic views, the women's wing of the Jamaat-e-Islami Hind (JIH) would begin a campaign for educating Muslim women and spreading awareness among them on the use of social media to understand concepts of Islam .
"We would be holding a nationwide programme of peace and communal harmony from August 21 to September 4. In Bengal, we will join hands with other organisations to reach out to the rural areas and spread awareness among women about the true spirit of Islam. This will ensure that the first instruction they give to their children about Islam is about peace, thus resisting the religious misconceptions that are used to brainwash young minds," said Naima Ansari, president of the women's wing of JIH.
She added that the recent attacks at different places of the world such as Paris and Dhaka had brought to the fore the need of such an initiative.
Ansari said they would have to rely heavily on Internet and social media to spread awareness among women, which in the long run would help to eradicate the widespread misconception about Islam. "Number of women using the social media is a lot less, especially in the rural areas. We would try to spread awareness among them and help different websites and apps propagate the right ideas of our religion and pass it on to the next generation," Ansari said.
As part of the programme, JIH would conduct camps and workshops across the state, particularly targeting rural areas. "They (women) should be in a position to correctly answer the queries of their children about Islam so that no outsider can brainwash them. We believe that platforms such as Facebook, WhatsApp and YouTube should project the truer picture of Islam," he said.
The JIH initiative also plans to increase the involvement of female members of the family in activities of the male members. "Whenever any untoward incident happens, the housewives seem to be unaware of the whereabouts or the business of the male members of the family. This needs to change," Ansari said.
Md Nooruddin, president of the Bengal chapter of JIH, echoed similar emotions. "Our prophet encouraged the equal involvement of women in all walks of life but now we have made it a taboo, which is one of the biggest reasons of the lacerating social fabric. We need to educate the female members of the family and encourage use of social networking sites among them," Nooruddin said.
indianexpress.com/article/india/india-news-india/islam-misconception-muslim-women-educate-bengal-jamaat-e-islami-hind-2920507/
--
Pakistani women should unite against Qandeel baloch Murder: Miss Pakistan World
July 17, 2016
Miss Pakistan World Anzhelika Tahir, expressing shock over the murder of Pakistani model Qandeel Baloch by her brother in Multan, has called upon the women of her country to join hands to stop the barbaric practice of honour killings.
The Toronto-based reigning beauty queen told IANS: "I'm so sad that such a horrible thing has happened. No matter what Qandeel's choices were, murder was not the answer. Her brother should be brought to justice. I hope the women of Pakistan will unite to make a collective statement against honour killings."
About Baloch's provocative lifestyle in a conservative society, Miss Pakistan World said: "Baloch was no different than Kim Kardashian, and everyone and anyone can live howsoever they want to. She is not to be blamed for her choice of lifestyle. Anyone has the right to choose what they want to do with their life."
She said Baloch was right in seeking security from the government because of threats to her life.
"Pakistan is a different country. Because she was a social media star, the government should have provided at least minimum security. But in this case, her own brother murdered her. There is nothing much the government could have done as it was in her own home."
Urging Pakistani men to learn to tolerate independent and assertive women, the Miss Pakistan World said: "Pakistani men should know that the world is changing and more and more women are in control of their life. There is nothing that can stop anyone. Today there was a Qandeel, tomorrow there will be another Qandeel. Men will have no choice but to tolerate independent women."
She said young Pakistani women shouldn't be discouraged by what happened to Baloch.
"My suggestion to Pakistani girls is to follow their heart. Dream and live your life. Qandeel lived her life her way. Things will change. Decades from now, it will be a woman's world. It is women like Qandeel who have brought a change. May she rest in peace."
Miss Pakistan pageant founder Sonia Ahmed added: "For the politicians of Pakistan to still not take any action to stop women — like Qandeel Baloch — dying through honour killing everyday is upsetting. This is the problem of the system in Pakistan. Women are subjected to honour killing everyday. This is not the first time. Only difference is that Qandeel was well known in social media. A sad day for Pakistan."
The brother of Pakistani model-cum-actress Qandeel Baloch has confessed that he drugged and then strangled his sister in the name of "honour".
Baloch's brother was arrested by the police on Saturday night after she was found strangled to death in her house in Multan early in the morning.
siasat.com/news/pakistani-women-unite-qandeel-baloch-murder-miss-pakistan-world-987301/
URL: https://newageislam.com/islam-women-feminism/muslim-cleric's-wife-threatens-commit/d/108001
New Age Islam, Islam Online, Islamic Website, African Muslim News, Arab World News, South Asia News, Indian Muslim News, World Muslim News, Womens in Islam, Islamic Feminism, Arab Women, Womens In Arab, Islamphobia in America, Muslim Women in West, Islam Women and Feminism