New Age Islam News Bureau
23 Aug 2019
• Madras High Court Orders Release of Hindu Woman, Selvi, Who Wanted To Convert To Islam
• Sri Lankan Activists Call For Changes to Islamic Marriage Law to End Discrimination against Women
• Girls Outperform Boys in Games At Saudi Arabia's Taif Season
• Video of Woman Beaten At Iranian Airport Sparks Anger in Iraq
• FNC Elections: 555 Emiratis, Including 200 Women, File Candidacy
• Iranian Women Demand Stockholm to Stop Appeasement Of Tehran Regime
Compiled by New Age Islam News Bureau
URL: https://www.newageislam.com/islam-women-feminism/motorcycle-ride-sharing-services-un/d/119547
--------
Motorcycle Ride-Sharing Services 'Un-Islamic', As Men And Women Ride Together: Selangor Mufti
22 AUGUST, 2019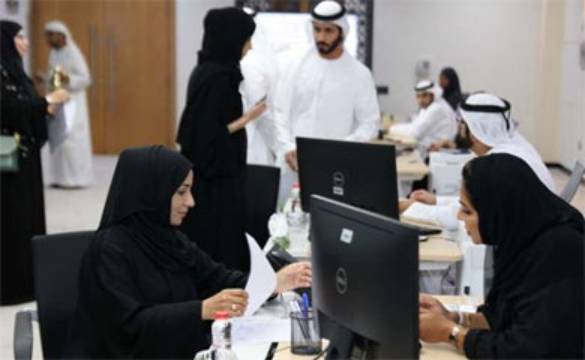 © Provided by Galadari Printing & Publishing LLC FNC elections: 555 Emiratis file candidacy
------
KUALA LUMPUR — The act of two individuals of opposite genders and without family ties riding on the same motorcycle is an "unIslamic" act, the Selangor mufti Mohd Tamyes Abd Wahid reportedly claimed today.
He said that two male and female individuals who are not mahram — either family members or relatives forbidden from marrying each other — riding together on a motorcycle could lead to accusations, and that it would be better not to have ride-sharing service Gojek to avoid such defamatory accusations.
"Not suitable, male and female who are not [mahram] riding the same motorcycle. Maybe the motorcyclist is male and the passenger is female or vice versa. Why must there be such a situation?
"That situation is clearly not Islamic and not polite. Two who are not [mahram] riding a motorcycle, it is not allowed," he was quoted as saying by Sinar Harian.
He was commenting on the government's agreement in principle yesterday for motorcycle ride-sharing services in Malaysia.
The Islamic religious leader was also reported suggesting that the federal government could possibly think of other measures.
Gojek is an Indonesian company that offers popular ride-sharing services on motorcycles in its home country, which has the world's largest Muslim population. It has also expanded to Singapore, Thailand and Vietnam.
Gojek may not be the only one that could be eyeing business opportunities in Malaysia, as e-hailing firm Grab today also sought Malaysians' opinions on if it were to provide motorcycle ride-sharing services which it said it has been providing since 2014 in Indonesia, Thailand and Vietnam.
Local firm Dego Ride had in late 2016 pioneered the provision of short motorcycle ride-sharing trips as a transportation solution, although such services was previously rejected by the government. MALAY MAIL
https://www.todayonline.com/world/motorcycle-ride-sharing-services-un-islamic-men-and-women-ride-together-selangor-mufti
--------
Madras High Court Orders Release of Hindu Woman, Selvi, Who Wanted To Convert To Islam
Aug 23, 2019
MADURAI: The Madras high court has ordered that a 27-year-old dentist who wanted to convert from Hinduism to Islam be set free and allowed to follow any faith of her choice. The woman is now in a rescue home for women, where the police had put her under pressure from her parents, who had earlier detained her at home when she said she wanted to convert.
A division bench of Justice M Sathyanarayanan and Justice B Pugalendhi said the woman was a major and that she had the fundamental right to follow any faith of her choice.
In her petition, advocate T Tamil Malar stated that 27-year-old woman had completed her BDS course and inspired by Islam had approached Tamil Nadu Towheed Jamath seeking to convert to that religion. However, when her parents came to know about it, they detained her. The advocate said that thereafter the woman escaped from her parents' custody and approached the Jammiyathul Ahlil QuranVal Hadees Society seeking protection. The woman told the society that she faced threat to her life from her parents because of her decision.
Though her parents lodged a complaint at the police station in this regard, no FIR was registered. Meanwhile, Selvi sent a representation to the police on August 19 seeking protection. However, she was sent to a home without her consent based on the instruction of the inspector of the all-women police station at Tallakulam. The advocate said that on August 21, when she along with her colleagues went to the home to provide legal assistance to the woman, the police official refused permission to meet her. She further submitted that the woman was not allowed to meet anyone and was being kept under illegal detention on the orders of police officials from Mathichiyam and Tallakulam police stations. The advocate said the police were influenced by communal elements as the girl decided to embrace Islam.
Tamil Malar said she had sent a representation to the home secretary, director general of police and Madurai city police commissioner seeking release of the woman from illegal detention. Since that did not happen, she had filed a habeas corpus petition before the HC Madurai bench seeking a direction to release the girl from illegal custody immediately, set her at liberty and consequently provide compensation to her.
https://timesofindia.indiatimes.com/city/madurai/hc-orders-release-of-hindu-woman-who-wanted-to-convert-to-islam/articleshow/70795837.cms
--------
Sri Lankan Activists Call For Changes to Islamic Marriage Law to End Discrimination against Women
by Melani Manel Perera
August 22, 2019
Colombo (AsiaNews) – Hundreds of activists and civil society groups are calling for changes to Sri Lanka's law on Islamic marriage and divorce, which discriminates against women and treats them as second-class citizens.
A total of 197 activists and artists as well as 30 associations signed a joint declaration asking the government to overhaul, after 30 years of waiting, the law governing Islamic marriage.
In Sri Lanka, marriage and divorce for Muslims are regulated by separate legislation, namely the 1951 Muslim Marriage and Divorce Act (MMDA), which set up Quazi courts to settle marriage disputes.
Ever since its adoption, women have complained that the law discriminates against them. For activists, failure to address the problem places women in a vulnerable position and undercuts their right to equality under the country's constitution.
Specifically, adult women resent being treated as minors. In the case of marriage, they object to the need of getting the permission of a "guardian".
What is more, unlike non-Muslim Sri Lankan women whose age of marriage is 18, the MMDA allows child marriages by not specifying a minimum age.
Penalties for raping girls aged 12 to 16 are not applicable in the case of married Muslim girls. Other forms of discrimination concern divorce, polygamy and spousal support.
Activists and associations have been trying for years to get comprehensive reform, notes Lawyer Ermiza Tegal. One of the most disputed points is the lack of women judges ruling on issues concerning women, and women lawyers representing women.
The law makes in effect Muslim women "second-class citizens". And the lack of a minimum age has led to hundreds of cases of girls married off before they reach 18. Between 2011 and 2016, 870 girls aged 13 to 18 were married in the Ampara District alone.
In the declaration, advocacy groups urgently call on the Sri Lanka Government to take action to address the repeated its failure to protect Muslim women and children.
Whilst acknowledging differing views within the Muslim community, including among Islamic clerics and scholars, the various groups remind the authorities that they have the responsibility of protecting all citizens equally.
http://www.asianews.it/news-en/Sri-Lankan-activists-call-for-changes-to-Islamic-marriage-law-to-end-discrimination-against-women-47804.html
--------
Girls Outperform Boys in Games At Saudi Arabia's Taif Season
August 22, 2019
TAIF: Taif Season is attracting Saudi girls to adventure and action games, with the "Action Mania" park allowing game fans of both sexes to exercise their passions in an unprecedented interactive atmosphere in the Village of Roses, held in Al-Radf Park.
Ryan Shaqroun, CEO of Saudi Entertainment Summit, owner of "Action Mania," noted that girls were more daring than their male counterparts in the "Adrenaline Live" event in the challenge and adventure city. The company has designed a special sports abaya, closed from the bottom, to give girls more freedom during play.
Among the adventure games that have attracted Saudi women at "Action Mania," "Skyfall" is a breathtaking game, with a safe fall of 16 meters, while the company has also introduced its parachute jump simulator for the first time.
Shaqroun added that the company aims to give visitors at Taif Season an atmosphere of fun, adventure and enthusiasm, with the adventure park area covering 12,000 square meters within the Village of Roses, with 15 games of different sizes. All games have international safety and security certifications, conform to Saudi standards and specifications, and are under the supervision of trained Saudi cadres with experience in the entertainment industry.
Visitors can enter Action Mania from 5 p.m. to midnight, allowing them to experience the fun, entertainment and adventure through a range of exciting activities and games, suitable for the whole family, such as climbing, free jumping, circus swings, and other skill and fitness games.
http://www.arabnews.com/node/1543991/saudi-arabia
--------
Video of Woman Beaten At Iranian Airport Sparks Anger in Iraq
August 22, 2019
BAGHDAD: The Iraqi foreign ministry is "following with great interest" the case of a woman who claims she was beaten by a security officer at an Iranian airport.
A video of the woman in her 50s showing injuries to her face has sparked anger among Iraqis.
The attack at Mashhad airport took place on Sunday evening, Al Arabiya reported.
Arab News
✔
@arabnews
The Iraqi foreign ministry is "following with great interest" the case of a woman who claims she was beaten by a security officer at an Iranian airport https://bit.ly/2Nm37Tj
Embedded video
10
8:56 PM - Aug 22, 2019
Twitter Ads info and privacy
See Arab News's other Tweets
In the video, the woman, who is visibly upset, says the officer hit her in the eye.
"Iraq treats all those who arrive to its land with humanity and respect," the foreign ministry said, "and urged all countries to treat Iraqis similarly."
http://www.arabnews.com/node/1543821/middle-east
--------
FNC Elections: 555 Emiratis, Including 200 Women, File Candidacy
August 22, 2019
A total of 98 Emiratis filed their candidacy for the Federal National Council (FNC) elections on the last day of registration of application, taking the total figure up to 555, including 200 from women in five days.
On Thursday, Abu Dhabi received 27 applications, Dubai 26, Sharjah 18, and Ajman saw six. While no applications were registered in Umm Al Quwain on the fifth day, Ras Al Khaimah recorded 14 applications and Fujairah saw seven.
The number of applications submitted by women on the fifth day amounted to 13 in Abu Dhabi, 12 in Dubai, eight in Sharjah, and one in Ajman. Ras Al Khaimah recorded four and Fujairah saw two, taking the total number of female applications to 40 on the last day.
The total number of applications in Abu Dhabi amounted to 155, while Dubai saw 98, and Sharjah 127. Ajman received 32 applications, Umm Al Quwain had 23, Ras Al Khaimah 65, and Fujairah 55.
The registration of candidates for the FNC elections went on for five days until Thursday, amid a large turnout of women and youth to submit applications, in addition to the significant presence of the people of determination.
According to FNC 2019 election schedule, the National Election Committee (NEC) will announce the preliminary list of candidates on August 25, after which it will open the door for filing appeals against candidates from August 26 to 28. The commission will respond to appeals on September 1. The final list of candidates will be announced on September 3, and the campaigning will begin on September 8, and go on for 27 days.
Rashed Al Ghafli, vice-chairman of the Abu Dhabi FNC Elections Committee, affirmed that the impressive response to the elections indicates a growing sense of political awareness compared to the previous elections. "The Abu Dhabi committee witnessed a significant turnout from Emirati women - a new direct reflection of the women's empowerment drive championed under the country's wise leadership. The committee will continue its work in the coming period in cooperation and coordination with the NEC." - Wam
https://www.khaleejtimes.com/news/government/fnc-elections-555-emiratis-including-200-women-file-candidacy
--------
Iranian Women Demand Stockholm to Stop Appeasement Of Tehran Regime
Aug 22, 2019
The two-day visit by the Iranian regime's sanctioned foreign minister to Sweden on August 20 and 21, 2019, met with stormy protests of supporters of the Iranian opposition including by hundreds of Iranian women living in Sweden.
Iranian protesters loudly spoke out against the regime's human rights violations, murdering dissidents in Iran, and suppressing women, rights activists and religious minorities. They denounced Stockholm's acceptance of the foreign minister of the mullahs' terrorist regime and demanded his expulsion from Sweden.
"Zarif, get lost!" chanted Iranian protesters, and cried out, "Zarif is a murderer and enemy of all Iranians"; "Zarif is a murderer, talks with him are unacceptable"; "Zarif is a charlatan and enemy of the people of Iran"; "Zarif is a terrorist murderer", etc.
The exiled Iranians supporting the Iranian Resistance, defend and echo the stifled voice of Iranian women and youth and many of them are survivors of families persecuted by the clerical regime. However, they were violently treated by the Swedish Police.
A number of women were among 50 Iranian protesters who were beaten up and arrested by the Police. They included prominent Iranian women's rights activists, former political prisoners, and families of victims of the 1988 massacre.
The violent treatment of Iranian women and protesters by the Swedish Police took place while the foreign minister of the world's top state-sponsor of terrorism was being treated as a guest at the Foreign Ministry building in Stockholm.
He was further given a forum at the Stockholm International Peace Research Institute (SIPRI) where he threatened the world with "unpredictability" in response to "unpredictable" U.S. policies.
Additionally, he threatened the opposition protesters with murder in an interview with the state-run Iranian Press TV on August 21. He said, "they would not stay alive for a minute," if they are caught by the regime's agents.
The vehement protests by supporters of the Iranian Resistance in Stockholm caused cancellation of a joint press conference by Zarif and the Swedish Foreign Minister, Margot Wallström.
Appearing solo in front of the press, Margot Wallström denied having invited Zarif to Sweden, saying he had come on his own to visit Nordic countries!
Under fire, Ms. Wallström tried to justify her meeting with Javad Zarif by criticizing the regime's human rights record of executions and detentions of women's rights advocates, labor and human rights activists, and religious minorities. She also stressed that the Iranian regime must comply with all its obligations under the JCPOA and immediately release the British-flagged oil tanker, Stena Impero.
The mullahs' Foreign Minister was sanctioned just three weeks ago by the U.S. Department of Treasury as the key enabler of the Iranian regime's policies in the region and the world. The U.S. State Department called him the chief apologist of the regime, who is "just as complicit in the regime's outlaw behavior as the rest of Khamenei's mafia."
His remarks at Stockholm's peace institute, menacing global peace, and threatening Iranian protesters in Stockholm to death, are good indications of what is taking place in the Iranian regime's prisons and torture chambers and of the treatment of dissidents and political prisoners in Iran.
They further reveal that receiving the mullahs' Foreign Minister emboldens the regime to engage in terrorism, murder and warmongering, counter to the interests of the Iranian people, who are seeking regime change and the establishment of democracy and popular sovereignty in Iran.
In a meeting at Ashraf 3 on July 14, 2019, Swedish jurist and former member of parliament, Kenneth Lewis said, "Our Foreign Minister last year visited Tehran. A foreign minister, a woman who represents a feminist foreign policy, goes to Iran to sell trucks and construction equipment and even puts on a chador.
"With this, I want to say that there are still a lot of people in Europe who have not understood that appeasement is not the way forward. A country like Sweden who claim that they are defending human rights are more interested in selling their trucks and don't care really about human rights when it comes down to the final analysis."
https://women.ncr-iran.org/2019/08/22/iranian-women-demand-stockholm-to-stop-appeasement-of-tehran-regime/
--------
URL: https://www.newageislam.com/islam-women-feminism/motorcycle-ride-sharing-services-un/d/119547
New Age Islam, Islam Online, Islamic Website, African Muslim News, Arab World News, South Asia News, Indian Muslim News, World Muslim News, Women in Islam, Islamic Feminism, Arab Women, Women In Arab, Islamophobia in America, Muslim Women in West, Islam Women and Feminism