New Age Islam News Bureau
5 Jul 2014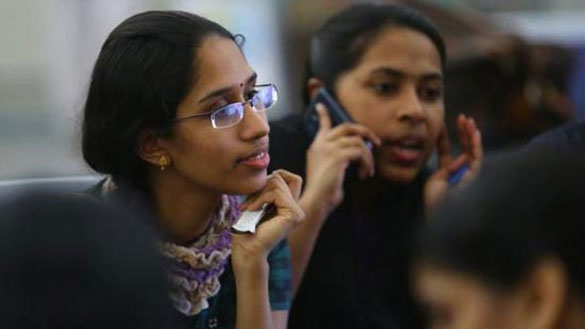 Indian nurses, who had been under captivity in the northern Iraqi city of Tikrit, wait for the plane to begin their journey home at Erbil International Airport, Iraq, on Friday.
--------
• Three-Year-Old Fasts for a Full Day
• Campaign against Full-Face Muslim Veils Launched In Austria
• Woman in U.S. Army Uniform Arrested After 'Trying To Fight With ISIS
• Countless Saudi Women Left In a Limbo between Marriage and Divorce
• No Saudi Women to Work in Gold Shops
• Stop Child Marriage: Canada Speaking Up For Girls
• Meriam Ibrahim's Islamic Relatives Trying to Prove She is Muslim
• Brazilian Show on Lebanese Women Draws Ire
• 500 Saudi Women Engineers among 11,000 in SCE
• Court Fixes Date on Ban of Hijab in Lagos Schools
Compiled by New Age Islam News Bureau
URL: https://www.newageislam.com/islam,-women-and-feminism/new-age-islam-news-bureau/militants-treated-us-well,-provided-food,-says-a-nurse-from-kerala/d/97923
--------------
Militants Treated Us Well, Provided Food, Says a Nurse from Kerala
MAHIM PRATAP SINGH
July 5, 2014
"We are all so happy. It is indescribable…no amount of words can express it"
On their way to the Erbil international airport on Friday night, the 46 nurses who were released by their captors on Friday were a happy lot.
They did not have any ill-feelings towards their captors, and thanked them profusely for giving them food even while they themselves were on fast.
When this correspondent got through to her on the phone after several attempts, Mareena Jose, who hailed from Kottayam in Kerala, could barely contain her joy.
"We are all so happy. It is indescribable…no amount of words can express it…I can't wait to meet my family…they have been so worried this whole time," she told The Hindu.
"We never thought we would come out of this situation alive…we thank everyone…the government, the officials, the media…for tracking us…watching over us...and finally helping us get out," she said.
"We left Mosul today [Friday] morning at 10 am. From there they took us in a bus to a place along the Erbil-Mosul border…our embassy officials received us there and took us to a hotel…and now we are going to the Erbil airport," she said.
She said they had been in captivity for the last 20 days but the situation worsened over the last four days.
"Last four-five days were very worrying…everyday, we would hear gunshots outside our hospital building. Bombs kept going off…so we used to go down to the basement every night," said Ms. Mareena.
Ms. Mareena said the militants communicated with them through a doctor in their group who could speak broken English. "He would translate whatever they said to us," she said.
Some of the nurses were injured while being moved out of the hospital on Thursday. How did that happen?
"That happened when they were getting us out of the hospital….some of us were late in getting out and so they received some minor injuries from the shells being fired around us," she said.
Ms. Mareena explained why the militants moved them out of the hospital against their will. "They never wanted to hurt us. For the last 2 to 3 days, they kept asking us to move out of the basement…but we were scared so we kept saying no. On Thursday, they just forced us out of the hospital building against our will.
"Later we got to know that they wanted to blow the hospital up and had planted a bomb in the basement. They did not want any of us getting hurt and so they forcibly removed us from the building," said Ms.Mareena. "They treated us well. Even though they were all fasting, they ensured we did not go hungry," she said.
http://www.thehindu.com/news/national/militants-treated-us-well-provided-food-says-a-nurse-from-kerala/article6178313.ece
-----------
Three-Year-Old Fasts for a Full Day
July 5, 2014
A three-year-old girl fasted for a full day here on Wednesday, with her parents saying they are proud of her. Maryam's mother Iffar Aabroo and father Rashid Hassan have been encouraging her to do so. Most Muslim children only start fasting at the age of 10.
Her mother said she only started fasting when she was six years old, and thanked Almighty Allah for blessing her with a daughter who has been able to do so at such an early age.
"Maryam is just three years and seven months old and made no demands on us as she observed the first roza (fast) of her life," her mother said, wiping away a tear. "Alhamdulillah, all praise to Allah," she said. Maryam said she was initially only imitating her parents, "but after my mother told me the significance of Ramadan, I decided to fast." Maryam also joins her mother in daily prayers and Taraweeh at night. Her parents say their daughter is an example and inspiration to children of her age.
http://www.arabnews.com/news/596876
-------------
Kurdish Women Being Trained To Fight ISIS
05 July, 2014
This is the elite female unit of the Kurdish Peshmerga who are currently undergoing training as they prepare to protect their land from the threat of Islamic militants.
Led by Commander Nahida Ahmad Rashid, the unit is taking part in military training in the Kurdish region of Sulaimaniyah, in northern Iraq.
The unit was set up to help fight loyalists of former president Saddam Hussein and has also battled against al Qaeda fighters, according to Sky News.
It is now however preparing for a new battle against Islamic militants, if they are required to do so.
Elsewhere, the Iraqi army retook Saddam Hussein's home village overnight, a symbolic victory in its struggle to seize back swathes of the country from insurgents.
Backed by helicopter gunships and helped by volunteers, the army recaptured the village of Awja in an hour-long battle on Thursday night, according to state media, police and local inhabitants.
Awja lies five miles south of Tikrit, a city that remains in rebel hands since Islamic State, formerly the Islamic State in Iraq and the Levant (ISIL), launched an assault across northern Iraq last month.
The fight to retake Tikrit began on June 28, but the army has still failed to retake the city which fell after the police and army imploded last month in the face of the militant onslaught that also captured Mosul and other major Sunni areas.
The military spokesman of Prime Minister Nuri al-Maliki said Awja had been 'totally cleansed' and 30 militants killed, according to state television.
A police source told Reuters three insurgents had been killed.
Spokesman Qassim Atta said security forces had seized control of several government buildings, including a water treatment plant, but security sources and residents said militants were still holding Iraqi forces from entering Tikrit.
Elsewhere, Iraqi government airstrikes targeted Islamic militants trying to capture the country's largest oil refinery, reportedly killing as many as 30 insurgents, authorities said.
Fighters from the Islamic State group have been trying for weeks to capture the Beiji facility, located some 155 miles north of Baghdad. The group appeared on the verge of taking the refinery last month, but military troops managed to hold on and have since received reinforcements to help bolster their defenses.
A government plane targeted around eight vehicles attacking government forces at the facility north of Baghdad on Friday morning, said Sabah al-Nuaman, the spokesman for Iraq's counter-terrorism services. He said up to 30 militants were killed.
Al-Nuaman also said a helicopter gunship hit a house in the town of Qaim near the Syrian border where a gathering of the Islamic State group's local leaders was taking place. He said there were several casualties, but did not have a concrete figure.
The militants took control of Qaim, which controls a border crossing with Syria, last month during their blitz across Iraq, and now control a vast stretch of territory straddling the two countries.
The army said it now held the 30 mile stretch of highway running north from the city of Samarra - which is 60 miles north of Baghdad - to Awja.
But the mainly Sunni communities along this corridor remain hostile towards government forces and army convoys continue to come under guerrilla attack.
The onslaught by Islamic State, an al Qaeda splinter group that has declared a medieval-style Islamic caliphate erasing the borders of Iraq and Syria, and threatened to march on Baghdad, has left the Shi'ite-led government in disarray.
Parliament was unable this week to pick a new government to unite the divided country.
The most senior Shi'ite cleric on Friday described it as a 'regrettable failure'.
Islamic militants seized an eastern Syrian oil field near Iraq and inched closer to the Turkish border today as they try to consolidate their control of an area along the length of the Euphrates river stretching through Syria and Iraq.
The Britain-based Syrian Observatory for Human Rights said that fighters from the Islamic State group seized the al-Tanak oil field early Friday. Another group, the activist collective of Deir el-Zour, also reported the seizure.
The field is in the eastern Syrian province of Deir el-Zour, near Iraq, and it followed the Islamic State group's seizure of Syria's largest oil field on Thursday.
Both oil fields were taken from other rebel groups.
The extremist Sunni Muslim group now has nearly full control over a corridor from the Syrian provincial capital of Deir el-Zour to the border town of Boukamal. The area neighbors parts of northern and western Iraq that it seized last month, allowing the group to flow freely between the two countries.
Over the past three days, the Islamic State fighters have been pushing strongly northwards up the Euphrates river toward Turkey, shelling a town just 11 miles from the border, said the Britain-based Syrian Observatory. A local activist, who uses the name Ahmed al-Ahmed, also confirmed the information, Associated Press has reported.
The shelling of the rebel-held town of Akhtarin came after they seized another two communities around their nearby stronghold of al-Bab, called Zour Maghar and Badaydiyeh, the Observatory and al-Ahmed said.
http://www.dailymail.co.uk/news/article-2680820/The-women-trained-fight-ISIS-Elite-Kurdish-unit-prepare-imminent-threat-Islamic-militants-Iraq.html
--------------
Campaign against full-face Muslim veils launched in Austria
05 July, 2014
As part of his party's plan to introduce a bill banning full-face veils, Austrian politician Heinz-Christian Strache posted on a social network an image of a young blonde woman with the phrase "Too beautiful for a veil."
The campaign was launched by the right-wing Austrian Freedom Party (FPÖ) leader and Member of Parliament Heinz-Christian Strache on his Facebook page. According to the politician, the poster is aimed "against the Islamization of Europe."
The image refers to the party's recent call for a ban on wearing the Muslim burqa in public. Based on the judgement by the European Court of Human Rights, who didn't oppose the legality of the French burqa ban of 2011, FPÖ plans to introduce the same bill into the Austrian parliament next week.
"In many conservative circles of Islamic immigration society there is a prevailing view that women are second-class citizens," party spokeswoman Carmen Gartelgruber commented, adding that "one of the many tools of oppression is the burqa."
A burqa is the full-body veil worn by women according to Islamic traditions, which covers even the eyes with a fine-mesh grid. Another type of veil – the niqab, leaves a slit for the eyes.
The full-body veils, especially burqas, aren't something you'll often see on the streets of Austria. Referring to the fact that it's extremely rare, the planned ban has not been supported by other political forces in Austria.
"One should not create an artificial problem here. I have seen women wearing headscarves in Vienna, but not a burqa. In Austria the number of burqa wearers is estimated at only around one hundred. FPÖ has once again tried to provoke fear and dramatize," Reinhold Lopatka of the Austrian People's Party (ÖVP) told the Wiener Zeitung.
The conservative ÖVP wants to vote against the Freedom Party proposal.
The original image of the blonde girl for the anti-veil campaign could not be found on Strache's Facebook page on July 4. But the politician posted an image with a Dalai Lama quote in German, saying "if there are too many immigrants, you have to muster up the courage to say it is enough."
In Switzerland, the citizens of the Italian-speaking canton of Ticino voted with a clear majority to ban full-face veils last September. The parliament in Bern must now consider whether the proposal is consistent with the Swiss Constitution. The Swiss People's Party (SVP) now also plans to launch a national referendum on a burqa ban next year.
http://rt.com/news/170544-face-veil-ban-austria-muslim/
--------------
Woman in U.S. Army Uniform Arrested After 'Trying To Fight With ISIS
05 July, 2014
An image has emerged showing a 19-year-old Denver woman wearing her U.S. military uniform before she was arrested for planning to use the American training to aid Islamic militants.
Shannon Maureen Conley was taken into custody in April while trying to board a flight to Turkey with the alleged goal of meeting up with members of the Islamic State in Iraq and Syria group or 'ISIS'.
Between September 2013 and April, she tried to provide material support and resources, including personnel and expert advice, to the foreign terrorist organization, a federal criminal complaint states.
Conley, who hoped to marry a Tunisian man in Syria after meeting him online, had joined the U.S. Army Explorers to be trained in U.S. military tactics and firearms - skills she intended to use overseas, the affidavit said.
She had allegedly told federal agents that if she was not allowed to fight because she's a woman, she would use her medical training as a licensed nurse's aide, to help, the Denver Channel said.
When questioned by officials, the teenager freely admitted that she wanted to use her American military training to wage jihad on the U.S., CBS Denver reported.
Her social media posts show that she became increasingly radicalized and angry at her native country in the weeks leading up to her arrest.
On her Facebook page, under the Islamic name Halima, she listed her job as 'Slave to Allah.' She posted a photo on her Pintrest account that appears to show her and a friend wearing burkas that show only their eyes.
On March 27 on her Google+ account she wrote: 'When there are so few mujahideen, is it not our duty to fight regardless of our country of birth and/or residence?'
Next to video posted in April she commented that it shows that 'American women dress like sl**s'.
In January when she Al Qaeda propaganda mastermind Anwar al-Awlaki was killed in a US drone strike, she wrote: 'May Allah accept his martyrdom.'
After her arrest, Conley told investigators she liked the idea of 'guerrilla warfare because she could do it alone.'
Court papers released Wednesday indicate that Ms Conley told the Joint Terrorism Task Force that she was a Muslim convert.
'If they think I'm a terrorist, I'll give them something to think I am,' the 19-year-old allegedly declared, referring to staffers at a local church where she had been taken classes.
Conley had met someone known to her as 'Y.M' online who said he wanted to marry her and help her join the ranks of Islamic extremists in Syria, court documents stated.
He suitor apparently was a 32-year-old Tunisian man who claimed to be fighting for ISIS.
FBI agents have become aware of Conley's communication with the foreign national and reached out to the 19-year-old and her parents, John and Ana Conley, urging her not to go to Syria, NBC reported.
But according to a federal official, Conley could not be dissuaded. He added that the 19-year-old suffers from mental problems.
Mr Conley told agents that his daughter described jihad to him as a struggle to help the poor and the downtrodden, but she herself had been plagued by doubts about what was expected of her as a Muslim woman.
'She conceded her knowledge of Islam was based solely on her own research that she conducted on the Internet,' the affidavit said.
According to the charging papers cited by The Denver Channel, Ms Conley was fully aware she was speaking to federal agents when she aired her favorable view of jihad and declared that law enforcement agents are legitimate targets.
Conley also covered her social media accounts with pictures of mosques and quotes from the Koran.
One of them reads: 'But you prefer the worldly life while the hereafter is better and more enduring.'
And on March 17, just a month before she was arrested, she posted a link to a TV report about British women joining jihad in Syria with the words: 'Say something about this'.
Shannon is Facebook friends with both her mother Ana and her father John, which raises questions over how much they knew of her radicalization,
Her Facebook page is a mixture of posts typical of teenage girl - mixed in with those of a committed Muslim.
Her likes include a page called 'niquab is our right' and a group that raises the profile of Sunni Muslim prisoners in Iran.
She has re-posted a link from a pro-Palestinian page called 'Acknowledge Apartheid Exists' which is about a Palestinian goat farmer who was supposedly shot by Israeli troops.
A quote she has re-posted reads: 'Israel occupies Palestine for 47 years and no-one bats an eye. Russia occupies Crimea for a week and everybody loses their minds'.
Another from the Muslim Defence League reads: 'Allah did not send his revelations to BBC News or Sky News. Want to learn about Islam? Go to the correct sources. Qur'an and Hadith.'
On Shannon's Facebook page however there is also a like for Humans of New York, the popular photo series, a site devoted to web memes and a similar site called 'Welcome to the Internet'.
There are also hints at the frustrations that may have driven her to extremism including references to how hard it is to get a job.
She has posted a picture of comedian Louis CK with the words: 'Of course foreigners steal your job.'
Her Google+ page also has the words 'The Caravan of Martyrs' on the home page which were used by Osama bin Laden to describe those who give their lives for jihad.
She also appears to have set up a profile on dating website singlemuslim.com under which she claims to already be living in Morocco.
Under the user Halima95 she apparently says that she always eats halal food and that she wants to marry within the next year.
Court documents show that the 19-year-old held nothing back, detailing for the FBI agents her plan to journey to Syria and use her training as a nurse to help ISIS' cause.
Shannon Conley had been warned several times by investigators that she could be arrested if she follows through with her scheme, but the 19-year-old allegedly declared she would rather go to prison than turn away from jihad.
Conley also allegedly rejected the notion of helping Muslims in her capacity as a registered nurse, saying that she wanted to be a jihadi fighter rather than humanitarian.
Shannon's father told the agents that he once walked in on the 19-year-old talking to her extremist boyfriend on Skype, and the Tunisian national used the opportunity to ask Mr Shannon for his blessing for the couple to marry and live together in Syria as soon as possible.
Full report at:
http://www.dailymail.co.uk/news/article-2681137/Pictured-U-S-Army-uniform-Teen-nurses-aide-arrested-trying-fight-ISIS-alongside-extremist-boyfriend.html#ixzz36ZpM8wRL
--------------
Countless Saudi Women Left In a Limbo between Marriage and Divorce
05 July, 2014
Countless Saudi women who face strained marital relations are left in a limbo when their husbands simply abandon them for lengthy periods, shirking their responsibility as husbands and fathers. With no male guardian or breadwinner around, such women live in extremely desperate situations with no way to support themselves or their children and their fate hanging between marriage and divorce.
Although Islam forbids men from taking advantage of their wives in such a manner, the practice is widespread in the Kingdom. According to the Holy Qur'an: "And you will never be able to be equal (in feeling) between wives, even if you should strive (to do so). So do not incline completely (toward one) and leave another hanging (neither divorce nor marriage). And if you amend (your affairs) and fear Allah — then indeed, Allah is ever forgiving and merciful. (Al-Nisa -129)
Speaking on the topic, a number of legal experts and academics underlined the need for coordination and increased efforts on the part of the concerned authorities to address the problem. They said judicial, legislative and executive authorities must join hands to tackle the problem and put an end to the ordeal of these women, according to a report in Al-Riyadh newspaper.
Fat'hiya Al-Qurashi, member of the academic faculty for community science and social service at King Abdulaziz University, said some men misinterpret the Shariah and harass their wives by taking advantage of their situation.
"Their acts are against the principles and essence of the Islamic Shariah as well as the social customs and concepts of manhood. This practice also puts a heavy burden on the state," she said.
According to Al-Qurashi, there are several cases in front of the Kingdom's courts and human rights organizations pertaining to negligence and deprivation of rights of women by their husbands.
"These women are leading miserable lives caused by arrogance, ego and a wish for revenge of their husbands. This negative attitude of men has a harmful impact on these women as well as on the couple's children," she said while calling for enactment of laws containing stringent provisions to punish such husbands and protect the rights of women.
Al-Qurashi also underlined the need for enhanced coordination and joint efforts on the part of the legislative, executive and judicial authorities to put an end to the "punishment" meted out to women by their husbands and to prevent men from running away from their responsibility of providing maintenance to their wives and children.
"There have been a rising number of cases in which men simply abandon their wives and force them to remain stuck between marriage and divorce. In such cases, children suffer the most as they are deprived of an opportunity to live in a comfortable and peaceful family atmosphere and that may be counterproductive in both their physical and mental growth," she said.
Prominent lawyer, legal consultant and former judge Abdul Aziz Al-Shabrami said the marriage relationship is mainly based on strong bonds of love and compassion, which eventually leads to formation of an ideal family and virtuous children.
"Problems between partners will lead to disintegrating bonds of marriage and estrangement of couples. Keeping away from one's wife is permissible in Islam but only for a period of three days and there must be valid reasons for this," he said.
Al-Shabrami said many men misuse this provision to stay away from their wives for months and, in some cases, years. "They use this as a pretext to avoid giving maintenance to their wives and children. These people refuse to cooperate with any efforts of reconciliation by disclosing alleged plans for divorce, simply to avoid mediators," he said.
According to Al-Shabrami, there is no provision in the law to protect such "abandoned" women. But recently, the Ministry of Social Affairs issued a circular saying that such women can approach the concerned court to get an affidavit endorsed that she had been abandoned by her husband. That document could then be submitted to the ministry in order to get a financial allowance.
"The ministry will compel their husbands to meet their expenses whenever they come back. It was also proposed to set up a maintenance fund to meet the expenses of such women and this money will be collected from their husbands later," he said.
Al-Shabrami also said women can approach the civil status court or general court in their region to redress their grievances, resume provision of maintenance or escape from their ordeal by seeking Faskh (dissolution of marriage at the wife's initiative without the consent of husband) without seeking any compensation.
Ahmad Al-Mohammed, a legal consultant and member of the National Family Security Program, said the main reason couples live separately is a lack of love and compassion or differences of opinion between them.
Khaled Al-Halibi, a family counsellor, disagreed. He said any man who leaves his wife in such a condition is committing a social crime. Husbands are mainly responsible for leaving their wives in such a desperate situation, harming both their physical and mental health, he added.
"The increased preoccupation of people with technology has had a negative impact on the culture of family values and, subsequently, reconciliation and understanding have been replaced by dispute and separation," he added.
http://www.saudigazette.com.sa/index.cfm?method=home.regcon&contentid=20140704210411
--------------
No Saudi Women to Work in Gold Shops
05 July, 2014
MADINAH – Director of the Information Centre in the Ministry of Labour Tayseer Al-Mufarrij said the ministry has exempted gold and jewellery shops from the decision to restrict work in shops for women's items to Saudi women. Al-Mufarrij said gold and jewellery do not fall under the Labour Ministry's rule for feminization. He said the criterion is that the shop should be special for women's items and does not require men's presence. He said a man might go alone to the gold shop to purchase gold or jewels for his wife. He said that the nonexistence of trained women for selling gold and jewels was not the reason behind not feminizing gold shops. Gold is not considered among women's requirements; Al-Watan quoted him as saying.
http://www.saudigazette.com.sa/index.cfm?method=home.regcon&contentid=20140704210478
--------------
Stop Child Marriage: Canada Speaking Up For Girls
05 July, 2014
In Canada, we have the freedom to choose if, when and whom to marry. This freedom is rarer than you might think. Three years ago, shortly after I was appointed Canada's foreign minister, I took part in a meeting of Commonwealth countries. In the draft communiqué there was a brief mention of early and forced marriage. This didn't seem notable to me at the time. I assumed that forcing any young girl into a marriage against her will was something most nations would welcome condemnation of. But as I spoke to condemn this horrible practice, I realized how wrong that assumption sadly was. Some in the room accused me of being culturally insensitive.
After that meeting, I learned that a staggering 14 million girls are forced into marriage around the world every year. That means another 39,000 today. The extent and scale of the problem is heartbreaking. The damaging effects of child, early and forced marriage are well documented. For example, complications related to pregnancy and childbirth are the leading cause of death for girls in the developing world between the ages of 15 and 19 — and 90 per cent of these girls are married.
As well as damaging health, it halts education, enslaves young women in a life of poverty and limits the development of entire communities. I have met girls who are victims of child, early and forced marriage. Their stories are heart-wrenching and their courage is inspiring. I believe that Canada has a responsibility to speak up for these girls — for their rights and for their futures.
Over the last two years, international momentum has been building to do just that, and I am proud that Canada has played a leadership role in this movement. For example, we spearheaded the establishment of the International Day of the Girl Child in 2011, which focused on child, early and forced marriage in its first year. We also played an active role in bringing forward the first-ever stand-alone resolution on child, early and forced marriage at the Human Rights Council. And we co-led, with Zambia, the first resolution on this issue at the United Nations General Assembly in the fall of 2013, both of which were adopted by consensus.
Canada has also taken action to directly tackle the problem in countries where it is most prevalent, including through new investments announced last fall. In Afghanistan, we have built links between human rights principles in Afghan, Islamic and international law by emphasizing women's rights as a fundamental Islamic principle.
In Ethiopia, 27 per cent of women are married, widowed or divorced between the ages of 15 to 19 — despite having a law criminalizing child, early and forced marriage. In response to this, Canada helped community leaders develop action plans to improve schooling for young girls.
In Ghana, where early and forced marriage rates are alarmingly high, Canada has supported civil society groups that seek to foster dialogue with lawmakers and promote stronger enforcement of existing laws. In Somalia and Zimbabwe, we have worked to improve education for young girls, while helping to protect those who have suffered from abuse, including rape and child, early and forced marriage.
So I believe we have achieved a lot in a short space of time, but the scale of the challenge means we must keep up this momentum. That's why I will announce a further boost to these efforts in Montreal today.
There's a common thread in much of Canada's foreign and development policy. You can see it reflected in the forward strategy that emerged at the successful Saving Every Woman, Every Child: Within Arm's Reach summit hosted by the prime minister in Toronto recently. And you can see it in our diplomatic and financial support for women's engagement in elections and civic society from Libya to Afghanistan.
We believe the protection and empowerment of women in society is the root of peaceful, prosperous and stable countries. Together with like-minded partners, Canada will continue to unabashedly champion the rights of and opportunities for girls and women around the world. After all, if we don't speak up for them, who will?
John Baird is Canada's foreign minister.
http://www.thestar.com/opinion/commentary/2014/07/03/stop_child_marriage_canada_speaking_up_for_girls.html
--------------
Meriam Ibrahim's Islamic Relatives Trying to Prove She is Muslim
05 July, 2014
Sudanese Christian mother Meriam Ibrahim is facing a new lawsuit after her Islamic relatives submitted a case on Thursday trying to prove that she is a Muslim, which would make her marriage to a Christian man illegal under Islamic Shariah Law. The lawsuit could further delay Ibrahim's hopes to travel with her husband and children to the U.S. and seek refuge.
Abdel Rahman Malek, the lawyer hired by Ibrahim's Muslim family, said that the Khartoum Religious Court will be reviewing their case "asking to prove that Meriam Ibrahim belongs to her (Muslim) father and family," according to Reuters.
Sudanese Christian Meriam Ibrahim: Newborn Daughter Is Disabled After Prison Childbirth In Shackles
Sudanese Christian Meriam Ibrahim Seeks Refuge at US Embassy; Forced to Stay in Country
Meriam Ibrahim Freed From Police Station After Being Accused of Forging Travel Documents
Meriam Ibrahim Released Again; Sudan Confirms US Family Is Safe
The 27-year-old woman was spared the death penalty after an appeals court overturned the sentence in June, which was originally imposed on her for marrying a Christian South Sudanese-American. Ibrahim was briefly detained last week following her release from prison, with Sudan's government accusing her of attempting to travel with falsified South Sudanese documents.
After being released from custody, Ibrahim has been staying at the U.S. embassy in Khartoum along with her husband, Daniel Wani, and two young children.
Meriam's lawyer Mohaned Mostafa added that the Christian woman has not yet been notified of the lawsuit against her.
He confirmed that a case has been lodged against her in the family court "to prove that Meriam is Abrar and she is one of the family," referring to Abrar al-Hadi Mohamed Abdalla – the name Muslims identify her as.
Mustafa said it is not yet known when the case will be heard, but shared his hopes that the court will dismiss the case.
Ibrahim was born to a Muslim father who left the family when she was young, and she was raised by her Ethiopian Orthodox Christian mother. The woman has said that she has identified as a Christian for her entire life.
In a recent interview with the The Guardian, Ibrahim revealed that her newborn daughter, whom she gave birth to while in prison and in shackles, is physically disabled.
"I gave birth chained," Ibrahim recalled of the traumatizing birth. "Not cuffs – but chains on my legs. I couldn't open my legs so the women had to lift me off the table. I wasn't lying on the table."
Her daughter, Maya, was born in an unconventional position, and Ibrahim said it is unclear whether she will need assistance for walking when she grows older.
"Something has happened to the baby," the mother said.
Ibrahim's plight has drawn major international notice, and numerous persecution watchdog groups have been campaigning for her release and safe travel with her family to the United States.
http://www.christianpost.com/news/meriam-ibrahims-islamic-relatives-trying-to-prove-she-is-muslim-lawsuit-could-further-delay-departure-to-us-122752/
--------------
Brazilian Show on Lebanese Women Draws Ire
05 July, 2014
BEIRUT: The Lebanese Consulate in Sao Paulo outright rejected a television report about the status of Arab women, particularly in Lebanon, saying the show demonstrated ignorance of the situation in Lebanon.
"The Consulate General of Lebanon in Sao Paulo vehemently condemns the report Globo presented on Sunday 29.6.2014 addressing the situation of women in the Middle East, specifically in Lebanon," Consul Kabalan Frangieh said in a statement. "The report demonstrates ignorance of the situation of women in Lebanese society, describing them as a man's property subject to all kinds of mistreatment and abuse."
The show titled "Women are Regarded as the Private Property of a Man in Lebanon" reported that Lebanese women were mistreated with no legal rights or protection. It also called on Brazilian women to refrain from marrying a Lebanese man.
"At first sight, the night of Beirut is very similar to that of Sao Paulo, Rio, Porto Alegre, Belo Horizonte, any large Brazilian city. But upon entering the Lebanese society and understanding it a little bit better, one realizes immediately that women are not satisfied," the presenter says at the beginning of the report that was shot in Beirut.
At one point, the Brazilian presenter says women in Lebanon lose all their rights as soon as they are married: "It is when some men feel too powerful." He also notes that laws in Lebanon legitimize men's power over a woman.
The show also promoted misconceptions about Lebanese society, particularly honor killings, which were outlawed in the country two years ago.
In April, Parliament passed a draft law aimed at protecting women from domestic violence and several cases of domestic abuse have received wide media attention in recent months.
"The report, besides blaming religion for the violence, puts Lebanese men on a level of ignorance, cruelty and impunity. What is exceptional and condemnable in any society became during the presentation of the report, an absolute and generalized truth," the consul said.
"Both the Holy Quran and the Gospel that guide the Lebanese Islamic and Christian Society strongly condemn violence against women and any action of sexual assault, rape or domestic violence is condemned and punished by the Lebanese Civil Code."
The consul also noted that domestic abuse existed in Western societies and in Brazil, host to one of the largest Lebanese communities in the world, saying that women in Lebanon enjoyed rights similar to their male counterparts.
"For centuries, women ... receive the same rights to health, education and the right to work."
"The Lebanese women are active in journalism, cinema, theatre, literature, sports, diplomacy and political circles, and not at any moment in time women were objects or a property of a man."
Frangieh expressed concern over the story, which he said was conducted in a sensationalist manner, lacked professional journalist standards and was contrary to the reality in Lebanese society.
http://www.dailystar.com.lb/News/Lebanon-News/2014/Jul-04/262679-brazilian-show-on-women-lebanese-draws-ire.ashx#ixzz36ZouyPpz
--------------
500 Saudi women engineers among 11,000 in SCE
05 July, 2014
RIYADH – The number of Saudi engineers registered at the Saudi Council of Engineers has risen to 11,000. The council confirmed that there is a drop in the number of people with fake degrees coming to the Kingdom recently. The director of public relations in the council Abdulnasser Al-Abdullateef said among the 11,000 Saudi engineers registered at the council 500 are female Saudi engineers. There are 35,000 Saudi engineers not registered in the council.
http://www.saudigazette.com.sa/index.cfm?method=home.regcon&contentid=20140704210479
--------------
Court Fixes Date on Ban of Hijab in Lagos Schools
05 July, 2014
A Lagos High Court in Ikeja has fixed September 26 to deliver judgment in a suit filed by the Muslim Student Association of Nigeria against the Lagos State Government over the use of Hijab by female Muslim students in the state's primary and secondary schools.
Justice Modupe Onyeabo fixed the date after counsel to the students, Mr Gani Adetola-Kaseem (SAN) and the Lagos State Solicitor-General, Lawal Pedro (SAN) argued and adopted their written submissions.
Mr Adetola-Kaseem in his arguments in court on Friday maintained that the essence of wearing Hijab by Muslim females is to prevent them from tempting people of the opposite sex or being tempted by them and also to protect their chastity.
The lawyer also insisted that it is mandatory for all Muslims who have attained puberty to participate fully in the practice of Islam, including Islamic dressing mode, worship and fasting.
He submitted that from the Islamic point of view, womanhood is determined not by biological age or marriage but by the time a person has attained the age of puberty. This age he says varies between individual. Some females attain puberty as early as the age of nine years while others attain puberty at age 13 or more.
The lawyer therefore urged the court to grant the application because the position of the Lagos State Government violates the religious rights of the applicants and it is the duty of the court to protect them.
In his response, the counsel to the State Government, Mr Pedro, argued that the wearing of uniforms in public primary and secondary schools is for identification of students from different schools in Lagos and also to encourage a sense of unity, discipline, organisation and orderliness amongst the schools.
He also submitted that the clamour and demand for the compulsory use of Hijab on top of the school uniform by Muslim girl students in Lagos is a recent development.
Two Muslim students, of Atunrashe Junior High School, Surulere, Lagos State, Miss Asiyat Abdulkareem and Miss Maryam Oyeniyi, had filed the suit through their fathers – Alhaji Owolabi Abdulkareem and Mr. Suleiman Oyeniyi.
In the suit, they claimed that the restriction of the use of the Hijab, violates their fundamental human rights.
They also argued that banning female students from using Hijab on or outside the premises of any educational institution in Lagos State "is wrongful and unconstitutional".
The defendants in the suit are the Lagos State Attorney-General and Commissioner for Justice, Mr. Ade Ipaye; the Commissioner for Education, Mrs. Olayinka Oladunjoye; and the Commissioner for Home Affairs and Culture, Mr. Oyinlomo Danmole.
http://www.dailytimes.com.ng/article/ban-hijab-court-fixes-september-26-judgment
--------------
URL: https://www.newageislam.com/islam,-women-and-feminism/new-age-islam-news-bureau/militants-treated-us-well,-provided-food,-says-a-nurse-from-kerala/d/97923