New Age Islam News Bureau
6 Jul 2015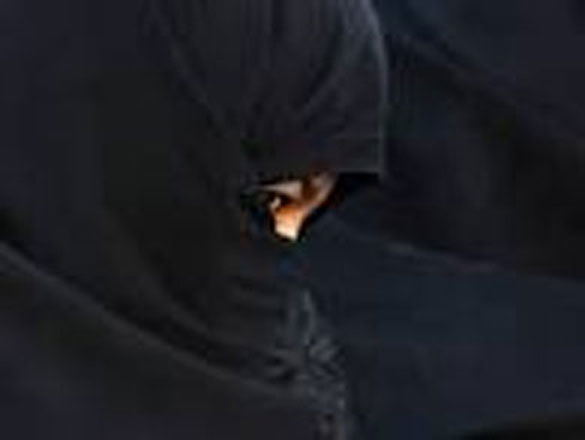 The men reportedly shouted 'this is the punishment for going to school'
------------
• First Arab Muslim Woman to Officiate At Wimbledon 2015
• Niqab-Wearing London Muslim Launches Campaign after Car and Cigarette Attacks
• Malala to Call for $39bn Investment in Education at Oslo Summit
• 'LOL', British Daesh Girl's Response to Tunisia Attack
• Men Posing As Muslims Marrying Poor Bengal Girls
• British Muslim Woman Hopes to End Abuse Faced By Veil Wearers
• Papua Needs Safe Houses for Female, Child Victims of Violence
Compiled by New Age Islam News Bureau
URL: https://newageislam.com/islam-women-feminism/men-throw-acid-girls-faces/d/103787
---------
Men Throw Acid into Girls' Faces 'For Going to School' in Afghanistan
By Masoud Popalzai
July 5, 2015
Kabul, Afghanistan (CNN) Attackers on a motorbike threw acid in the faces of three teenage girls on their way to school in Afghanistan's western Herat province on Saturday, an official told CNN.
The girls, age 16 to 18, are students at one of the biggest girls' schools in Herat city, the provincial capital, said Aziz-ul-Rahman Sarwary, head of the education department for the province.
All three girls were admitted to Noor hospital in Herat city before their parents took them elsewhere, said hospital head Jamal Abdul Naser Akhundzada.
Two of the girls were in critical condition after the acid was thrown in their faces, he said.
Akhundzada quoted the girls as saying that their assailants were two men on a motorbike.
"This is the punishment for going to school," the men told the girls after pouring the acid on them, according to Akhundzada.
Abdul Rauf Ahmadi, a spokesman for the provincial police chief, said police were working very hard to find the attackers.
Acid attacks, poison: What Afghan schoolgirls risk
http://edition.cnn.com/2015/07/04/asia/afghanistan-schoolgirls-acid-attack/index.html
---------
First Arab Muslim woman to officiate at Wimbledon 2015
July 5, 2015
LONDON: Kuwaiti line umpire, Aseel Shaheen, has become the first Arab woman to officiate at Wimbledon.
The 41-year-old is among 350 men and women officiating at Wimbledon 2015. The majority of umpires and line judges at the championships are British, but around 60 are invited to take part from overseas.
Shaheen, who became a line judge after enrolling on a course in 2002 admitted that even though she didn't a lot about tennis before enrolling for the course she finished third in her class.
Read:Muslim gymnast criticised for 'revealing' costume as she wins double-gold
"I kept going. It became a challenge for me because they would always nominate the guys and ignore me," she said.
"I told them I wanted to be an international umpire, I have the qualification and I have the language skills, because I speak good English. So I went to officiating school," she added.
When asked about how she feels about being the only Arab female on the courts she said, told Sport360° earlier this week, "It's an indescribable feeling being here, it's something big, it's a challenge."
Further, Shaheen revealed she was concerned she may not be welcomed at the championship because she covers her head. But she added the All England Club 'really accepted' her.
"My wearing the hijab and working on court during a tennis match at Wimbledon is a sign that the world is starting to accept us more." She went on to say.
Read:Women's cycling team pushes past roadblocks in Afghanistan
The only drawback she said would be that line judges often receive icy stares and harsh words by the players who disagree with their decisions which can be prickly.
However, she said Hawk-Eye technology on several courts has made their job less stressful but they still need to be wary of naughty serves and often charm the crowd with their timely and graceful escapes.
http://tribune.com.pk/story/915254/first-arab-muslim-woman-to-officiate-at-wimbledon-2015/
---------
Niqab-Wearing London Muslim Launches Campaign after Car and Cigarette Attacks
01 July 2015
A young London Muslim wearing a Niqab suffered 'several' attempts to run her over and had a cigarette thrown at her in a daily barrage of abuse. Joni Clarke talks to London24 about her experiences and new campaign. Joni Clarke, 22, is from south east London and converted to Islam when she was 17. She has been abused for wearing the Niqab, a veil covering a woman's whole face except for her eyes. Joni said: "I experience discrimination on a day-to-day basis. I get called names, I've had a cigarette thrown at me and nearly been run over on several occasions." The incidents mainly occurred in Penge and Croydon, the areas where Joni spends most time. "People stereotype me and make assumptions based on what they see without knowing who I am as a person. "Sometimes I get angry, but other times I take the time to question the perpetrator and explain why I wear what I do. I tell them the meaning behind it and how it makes me feel," she explained. Joni's choice to convert to Islam as a teenager was a considered one. "I was looking into doing more than just waking up in the morning, working, and going out at the weekend. I thought there has to be more to life than that," Joni told London24. What drew Joni to Islam? "I did some research, and I knew a little bit about Islam anyway. I went to church a few times and listened to what they were saying, but Islam is the only religion which worships one God and no one else associated with the creator." Joni said she wears the Niqab because she feels it connects her more with God. "The more I cover up the more I am pleasing him," she said and explained how the veil reminds her that she is a Muslim every day. In partnership with charity Fixers, which helps young people address issues in their lives, Joni has produced a two-minute lip-synced video telling her story. The video features a diverse range of people, because Joni thinks "others who choose to express themselves, either by having tattoos or unique hairstyles, often face similar prejudice in their lives without being able to tell their story". "I chose to have a black man in the video because at one point the media was stereotyping all black men as being in gangs and as drug addicts. "I want to put a stop to those who judge a book by its cover and encourage them to see an individual for who they are and not how they look," she explained. "When I did the video and met the other people we all sat together and someone took a picture. It came up later on Facebook and I thought that in the photo we are a pic n mix, the way England should be. "We can all get along no matter what we look like," she said.
http://www.london24.com/news/niqab_wearing_muslim_launches_campaign_after_car_and_cigarette_attacks_1_4135203
---------
Malala to call for $39bn investment in education at Oslo summit
FAZAL KHALIQ
july 6, 2015
OSLO: As heads of state and education ministers gather this week for the Oslo Education Summit, student activist Malala Yousafzai is calling on world leaders to deliver on their commitments, and ensure that every child has access to 12 years of free, quality primary and secondary education.
Speaking tomorrow at the summit, Malala will urge leaders to invest an additional $39 billion annually to make this promise a reality.
It is her first visit to Oslo since receiving the Nobel Peace Prize in 2014.
"Last year in Oslo I spoke of our historic opportunity to put an end to wasted potential and empty classrooms. And now, we must make a choice: to choose more of the same or to choose bold leadership to ensure that no girl is denied an education. Now, we must seize this opportunity and put a plan in action to ensure all girls can achieve at least 12 years of quality education," said Malala.
In May 2015, ministers from over 100 countries signed on to the Incheon Declaration in Korea, committing to provide free primary and secondary education to all children by 2030.
To guarantee twelve years of universal fee-free primary and secondary education will cost an estimated $340b per year through 2030. The current funding shortfall is $39b — equivalent to just eight days of global military spending.
"The poorest girls get just three years of schooling because of a lack of will and vision by our governments. This is unacceptable. Leaders of the 21st century must deliver on their promises to invest in the future and start investing in books, education and hope, rather than in weapons, war and conflicts." said Malala
"We will not stop. We will continue to speak out and raise our voices until we see every child in school."
In a paper published for the Oslo Education Summit, the Malala Fund — a non-profit co-founded by Malala and her father — presents clear recommendations for governments to finance full primary and secondary education for all children by 2030.
The paper calls on governments to increase the size of their often-low education budgets. Low and lower-middle income countries need to commit a minimum of 20 per cent of their national budgets to education. The current average is now 15pc.
"Only education will unlock the potential of millions of my sisters and brothers — brilliant young minds who will become, if given the chance of quality primary and secondary education, the next great scientists, engineers or teachers or anything they want. Our leaders must have the same level of ambition for all children as they have for their children, no matter where they live," said Malala.
The Malala Fund argues that traditional and non-traditional bilateral donors should commit to meeting a target of 0.7pc of Gross National Income (GNI) in Official Development Assistance (ODA) and increase the share of aid to basic and upper secondary education.
For example, commitments to 0.7pc of GNI in ODA by the emerging BRICS and Arab donors, with just 10pc of total aid allocated to education, could raise an additional $13.3bn.
A further $20.3bn could be raised annually if seven non-EU traditional donors ─ Australia, Canada, Korea, Japan, Norway, Switzerland and the United States ─ make and meet this commitment to 0.7pc of GNI in ODA, or in Norway's case, its higher commitment of 1.0pc, and spend 10pc of this on basic and secondary education.
The Malala Fund is also calling on leaders to expand the mandate of the Global Partnership for Education (GPE) for upper secondary education.
Expanding its scope to secondary levels would enable the GPE to mobilise additional funding needed to support 12 years of quality primary and secondary education for all, reaching an additional 266 million children in low income and lower-middle income countries by 2030.
"The Global Partnership for Education has played a crucial role in increasing access to quality basic education across over 60 countries.
The Malala Fund welcomes leaders' commitment to educating every girl and boy for 12 years through upper secondary education. If we are to make good on our promise, we must expand the funding mechanisms in place to achieve this goal," said Meighan Stone, President of the Malala Fund.
http://www.dawn.com/news/1192693/malala-to-call-for-39bn-investment-in-education-at-oslo-summit
---------
'LOL', British Daesh girl's response to Tunisia attack
July 06, 2015
LONDON — A British teenage girl, who has joined Daesh (the so-called IS) in Syria, has ridiculed the Tunisian massacre in an online conversation with an undercover reporter pretending to be a wannabe terrorist bride.
The 16-year-old who fled Britain to join Daesh in February, wrote that she was laughing out loud (written 'lol' in text language) regarding the Tunisian massacre which saw the murder of 38 civilians, of which 30 were British on the Sousse beach on June 26.
The comment came in an exchange with an undercover Mail on Sunday reporter, who Abase thought to be another British teenager planning to run away to Daesh, which Abase encouraged.
In the messages Abase gave advice and information about how the supposed "young girl" could fool her parents and flee out of Britain and into Syria via Turkey.
The conversation also revealed that Abase has an active role as a recruiter and "mentor" for other young females.
The undercover reporter got in touch with Abase on Twitter, asking to exchange private direct messages. In her first message back, Abase asked: "U planning on making hijrah [migration]?"
When the reporter replied yes, Abase told him to contact her on messaging service Kik Messenger. On Kik Messenger when asked how long she had been in Syria, Abase replied: "Im one of the three girls from Britain so about 4 months. I was only 15 when I made hijrah, so it was worst. [sic]"
She also gave advice against booking a plane ticket online, as that would require giving credit card details and passport numbers.
She told the reporter that she lives in the Daesh stronghold of Raqqa, where women are brought and kept in an all women safe-houses called maqqars, without access to mobile phones or Internet, until they are married.
Abase said: "When [you] first come in to dawla [Daesh territory] [you are] put in to a sisters house but [you can't] go out, no net and no phone allowed. If you [want] get married its better [you] know his name beforehand so when you get in to the sisters house you can ask for him. [sic]"
Abase also advised to go to an Asian travel agent in Brick Lane, in East London, where they take cash and do not ask questions. — Al Arabiya News
http://www.saudigazette.com.sa/index.cfm?method=home.regcon&contentid=20150706249527
---------
Men posing as Muslims marrying poor Bengal girls
July 6, 2015
Residents of Hausa and Sonadanga villages in Bardhaman district of West Bengal have alleged that Hindu men have been marrying girls from their villages by posing as Muslims from Uttar Pradesh. Both villages have a predominant Muslim population.
The incident came to light at the end of June when a young girl from Sonadanga protested and reported the matter to the village seniors. On her wedding night, she found that her husband and his friends, who had introduced themselves as Muslims, were Hindus.
"Four men, one of whom has already married a girl from a neighbouring village, stayed at her relative's house in search of a suitable bride. They said they were Muslims from Agra. When they found a girl from a very poor family, they arranged for the wedding in a week," social worker Md. Zim Nawaz, who led a fact finding team to Sonadanga, said.
The village seniors immediately convened a makeshift village court and ordered the four men to compensate the girl's family. While two of them were allowed to go to Agra to arrange for the money by July 1, the other two were detained by the villagers, Mr. Nawaz said. While the villagers have not yet received any money, the police have taken away the two men, he added.
"The villagers went to Memari police station on July 1 to lodge a complaint but the police turned them away, saying they should have inquired about the groom's background before agreeing to the wedding. There have been almost seven such instances in the past two to three years. Only two girls have come back to visit their families," Mr. Nawaz said.
The police, however, presented a contrasting version. "We received a complaint on July 1 and arrested the main accused on the same day. The accused hails from Agra. He was produced in court on July 2 and has been remanded to judicial custody. There was no Hindu-Muslim angle in the complaint. We were told that the boy took advantage of the girl's poor financial status," a police officer of Memari police station said, refusing to divulge further details.
'They said they were Muslims from Agra. When they found a girl from a poor family, they arranged for the wedding in a week'
http://www.thehindu.com/news/cities/kolkata/men-posing-as-muslims-marrying-poor-bengal-girls/article7390102.ece
---------
British Muslim woman hopes to end abuse faced by veil wearers
July 5, 2015
LONDON: A British Muslim woman is campaigning to raise awareness of the abuse she and other women face while wearing a niqab.
Twenty-two-year-old Joni Clarke, resident of southeast London, has decided to raise awareness of the abuse and discrimination that Muslim women face by making a short film. The film, My Freedom, My Right, features Clarke reciting a poem that recalls comments made to her because of her niqab.
Speaking about the film she said, "I made the video to prove a point – I wanted to highlight that people who go through struggles and discrimination every day, but are rarely talked about by the media."
Read: Muslim family 'saddened' by former houseguest British PM Cameron
Clarke wants everyone to be treated as 'individuals' and urges people to stop 'judging a book by its cover'. She turned to Islam when she was only 17 and chose to wear a niqab after studying the history of Islam.
"I was reading about the women of early Islamic communities," she said. "Many of the Sahabah (RA) [companions of the Prophet Muhammad (PBUH)] are revered women in Islamic history, so I tried to follow what they did, including wearing the niqab."
PHOTO: YOUTUBE.COM
"Some people look up to people like Rihanna or other celebrities, but for myself, I look up to those women and chose to do things like they did."
Since she started wearing a niqab, she has been insulted, threatened, and even attacked in public, she said and added, "When I was pregnant I got followed up the road by a bin man who shouted at me, 'Terrorist, go home!' and I've been told several times to go 'back to my country'".
Read: UK Muslims condemn move to host Prophet Muhammad (pbuh) exhibit
Clarke maintains there are many Muslim women who receive worse treatment because they choose to wear the veil.
"I've had people flicking cigarette butts at me to try set my niqab on fire, and I've almost been run over a few times."
My Freedom, My Right is not only a step towards creating awareness among the people about the sufferings of the Muslim women but also aims to alleviate their sufferings.
http://tribune.com.pk/story/915232/british-muslim-woman-hopes-to-end-abuse-faced-by-veil-wearers/
---------
Papua needs safe houses for female, child victims of violence
Nethy Dharma Somba
July 05 2015
An NGO activist has said Papua needs safe houses as it has quite a high incidence of violence against women and children.
Few cases of violence against women and children can be brought to justice because of the absence of safe houses, she said.
"The number of victims of violence against women and children in Papua is quite high and one of obstacles impeding prompt solution of the violence is the unavailability of safe houses for the victims," said Levina Kalansina of the Papua Women and Children Empowerment Agency.
"A child victim of violence may still suffer psychological trauma even if his or her physical wounds have been treated. In such a situation, he or she really needs a safe house to help him or her to recover from psychological trauma. Unfortunately, Papua has no safe house," she went on.
Levina was speaking at the close of a violence victim assistance training event held on Saturday by World Vision Indonesia (WVI) and Yayasan Sobat Perduli, a Jakarta-based NGO that works to protect children from violence.
Levina said the Papua Women and Children Empowerment Agency had prepared a safe house at the Papua Police headquarters. However, it was not yet able to function.
"The safe house's developer has not yet handed over the keys to us so we cannot yet use it," she said.
WVI area manager for Jayapura and Merauker Radika Pinto said rates of violence against women and children in Papua were getting high and most of them were sexual violence.
"Data from Dok II Hospital in Jayapura shows that it received victims of violence against women and children, which reached 515 cases throughout 2014. Most of the cases were committed by someone known to the victim," he said.
Radika said WVI aimed to make Papua a child-friendly province by providing training programs to improve skills in introducing violence prevention measures and forms of violence against children to the public.
In the four-day training, which ended on Saturday, WVI trained 22 violence victim assistants from three regencies, namely Jayapura, Merauke and Keerom, and Jayapura City. They are to work building awareness in society of the importance of child protection, including publicizing treatments needed to be taken once they encounter cases of violence against children.
"One of reasons that leads to a lack of reports on violence against children is the fact that violence against children is still perceived as a domestic problem outsiders should not interfere in. This shows people still don't know and understand Law No.35/2013 on children protection," said Radika. (ebf)(+++)
http://www.thejakartapost.com/news/2015/07/05/papua-needs-safe-houses-female-child-victims-violence.html
---------
URL: https://newageislam.com/islam-women-feminism/men-throw-acid-girls-faces/d/103787