New Age Islam News Bureau
10 Feb 2013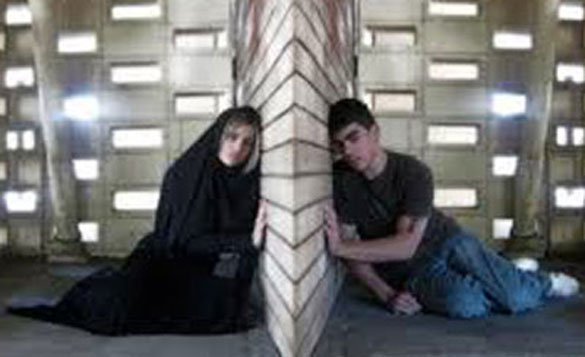 • Saudi Women Now Allowed Sponsoring Their Non-Saudi Husbands
• 'Pakistani Women Use Abortions, Instead Of Contraceptives'
• Muslim Fashion Designer Pushes Modest Modelling, Draped To Conceal Not Reveal
• Women Musicians Not Unusual, Say Singers from Islamic Nations
• 'Marrying Those in Liquor Business Un-Islamic': Darul Uloom, Deoband
• Nun Who Had Sex with Man in UAE Pleads Court to Send Her Home
• Non Resident Gujarati to Start $500m Shariah Fund for Women in Middle East
• Rare Afghan Fashion Show Seeks To Empower Women
• Tunisia's recent turmoil exposes failings of country's young democracy
Compiled by New Age Islam News Bureau
Photo: Saudi Women Now Allowed Sponsoring Their Non-Saudi Husbands
URL: https://www.newageislam.com/islam,-women-and-feminism/new-age-islam-news-bureau/mandatory-alimony-payments-from-ex-husbands-eyed-in-saudi-arabia/d/10352
--------------
Mandatory Alimony Payments from Ex-Husbands Eyed In Saudi Arabia
10 February 2013
In response to large numbers of ex-husbands dragging their feet or worse when making alimony payments, the National Family Safety Program (NFSP) and Human Rights Organization as well as a number of Saudi legislators have called for such payments to be deducted directly from the salary of the ex-husband, a local newspaper reported.
Abdurrahman Al-Qurrash, a member of the program, demanded that the Ministry of the Interior order the Ministry of Justice to issue binding regulations regarding such deductions, and that the Ministry of Social Affairs assume the payments in the event that a father cannot or does not pay.
"Despite the suffering and bitterness that children of divorced couples experience, both their fathers and mothers seek revenge on one another by not paying their sons and daughters what is legally theirs," said Al-Qurrash. He added that some fathers simply ignore the rights of their children, while the divorced woman intentionally disparages her ex-husband's reputation in the presence of her children.
Norah Al-Ajlan, a member of the Human Rights Organization said that in the majority of cases she handles, the father refuses to pay the alimony. "There must exist a binding mechanism to force payment so as to mitigate the suffering of women and children," she said. "I personally wonder why women should be forced to give up their legal rights in order to have custody of their children."
She demanded that committees made up of social workers and women's advocates be created so as to ensure the rights of all parties involved.
Mohammad Al-Najmi, member of the International Islamic Fiqh Academy, confirmed that alimony is obligatory for fathers in all cases. "It is a lawful right of children and fathers should not ignore it or turn their backs," he said, adding that the sum should be deducted directly from the father's salary via banks or other official institutions. "The most severe penalties should be imposed on those stalling," he said.
"'Upon the father is the mothers' provision and their clothing according to what is acceptable', says the Holy Qur'an," said Naif Al-Omari, a legal counselor in Jeddah. "Otherwise, the matter should be in the hands of the court to decide."
http://www.arabnews.com/mandatory-alimony-payments-ex-husbands-eyed
--------------
Saudi Women Now Allowed Sponsoring Their Non-Saudi Husbands
10 February 2013
Saudi women can now "sponsor" their foreign husbands and children, according to the Directorate General of Passports, the one in control of immigration in the Kingdom.
In a press release published on Sunday, Saudi women who are married to non-Saudis can now legally sponsor their children and husbands if they have been married "legitimately."
Saudi women need to obtain permission from the interior minister in order to marry a foreign national.
Unlike Saudi men, Saudi women who married foreigners were not previously allowed to bring their husbands and children into the kingdom. The only way for husbands and children to stay in the country was to be sponsored by a company for work purposes or otherwise they can't legally be in Saudi Arabia.
In the kingdom, men can give citizenship to their non-Saudi wives after they have been married for 4 years and have children. The law previously excluded women from having this right.
However, this sponsorship program adopted by the passport general department comes as a relief to many Saudi women, who have their children deported because they cannot inherit the Saudi citizenship.
"The government will be responsible to pay for all fees required for residency papers," Colonel Badr al-Malik, Director of Media Affairs and spokesman of the Directorate General of Passports.
According to the new changes in the immigration law, husbands and children are only allowed to work in the private sector. The government however has still refused to let them be a part of the public sector.
The residency paper that will be issued to the Saudi females' spouses will read "a husband of a Saudi Citizen" as his occupation.
And Finally, husbands or children with criminal records will be excluded.
http://english.alarabiya.net/articles/2013/02/10/265464.html
--------------
'Pakistani Women Use Abortions, Instead Of Contraceptives'
February 10, 2013
KARACHI: Even the educated people in our society does not opt for pre-marital counselling, said Professor Sadiah Ahsan Pal, a member of the Society of Obstetricians and Gynaecologists of Pakistan, while speaking at a seminar on health issues related to marriage at Jinnah hospital on Saturday.
The panellists stressed that certain medical procedures, such as screening for Thalassaemia and receiving Human Papilloma Virous vaccination, should be make compulsory for all couples before marriage by the government.
The vice-president of the society, Prof. Sheereen Z Bhutta, pointed out that around 25 per cent of married women in Pakistan wish to consider family planning but hesitate to approach doctors.
Many unplanned pregnancies result in abortions, which are dangerous for both, the mother and the child, she added. She pointed out that it was essential to raise awareness among the youth as Pakistan, which is the sixth most populous country in the world, is estimated to become the fourth most populated country by 2050.
Professor Pal went on to add that there are 890,000 abortions per year in Pakistan. Instead of using contraceptives, women use abortions to plan out their families, she lamented. According to her, at least 5.6 per cent of women who have abortions die during the process.
The president of Pakistan Medical Association, Dr Samrina Hashmi, who also spoke at the occasion, explained that around 200,000 women having abortions face complications. Dr Tasmeem Ahsan from Jinnah hospital added that the society must also shoulder some of the responsibility to raise awareness about birth control and contraceptives and not leave the entire situation to the health professionals.
A number of eminent doctors, students and members of the civil society, also attended the seminar.
http://tribune.com.pk/story/505056/raising-awareness-women-use-abortions-instead-of-contraceptives/
--------------
Muslim Fashion Designer Pushes Modest Modelling, Draped To Conceal Not Reveal
By MARY-ROSE ABRAHAM
Feb. 9, 2013
Among the hundreds of shows during New York's Fashion Week, tonight's presentation for the Ann Nahari label may be the only one in which the models are draped to conceal rather than reveal.
"You can be modest and still be fashion-forward and stay true to your faith," said Nailah Lymus.
Lymus, 29, is a practicing Muslim and a fashion designer who has found her own way to merge two seemingly incongruous worlds. She designs a line for secular women who desire a little more modesty in their clothing.
Though she is not showing her own creations during Fashion Week, she is producing Saturday's show for fellow designer Sumiyyah Rasheed, who is showing her upscale plus-size fashion. Lymus incorporated her own modest sensibilities into the entire show, from models wearing artful headwraps to layers of flowing fabric.
But Lymus is not only a designer. She has an agency for which she specifically recruits Muslim women as models.
"These girls have everything -- the height, the look. And it's like a dream deferred because they dress a certain way," said Lymus. "Muslim women are fashion-forward. We embrace everything that other women do, but we just have certain stipulations."
That means no tight clothing or exposed cleavage. In fact, no skin can be shown at all except for hands, feet and face. The models' hair must also be covered. But even the hijabs can be fashion-forward.
Lymus works her design aesthetic into the headcoverings and said they can be styled with as much versatility as hair can.
Her modeling company, UnderWraps Agency, has booked runway and print jobs for its three Muslim models, one of whom walking in Saturday's show.
Before starting the year-old agency, Lymus was careful to check with a few imams and elders in her community, who all agreed that it was an opportunity for fashion to be relatable to Muslims.
She is very selective in which models she signs.
"The models have to be very strong in themselves, confident and strong in conviction," she said. "It can be tough to mix the secular and faith-based worlds. I don't want to bring in anyone who's not strong enough to handle this industry."
One of those models is Hajer Naili, who was born and raised in Toulouse, France, and now lives in New York City. After Lymus saw her photo on a friend's Facebook page, she reached out to the 27-year-old.
"I have always been into fashion, but from what I've seen so far, as a model you have to show your body," said Naili. "I'm just not comfortable with that. I follow certain Islamic guidelines and stick with that as much as I can."
Naili is a full-time journalist who also works as a print model on the side. Naili has done several photo shoots and even appeared in a rap music video wearing a black leather jacket over a long shirt, black jeans and boots. Her hair was wrapped in a turban. Rap singer Tableek wanted to present an image of women that wasn't sexualized.
Breaking down stereotypes is also partly why Lymus began the modeling agency.
"There's a thought that Muslim women can't work or go to school or dress fashionably," she said. "I want to get rid of that misunderstanding in an inviting forum. This is a positive religion.
"Women can be covered and confident," she said, "secure and beautiful."
http://abcnews.go.com/Entertainment/muslim-fashion-designer-nailah-lymus-pushes-modest-modeling/story?id=18433341
--------------
Women Musicians Not Unusual, Say Singers from Islamic Nations
10 Feb 2013
New Delhi, Feb 10 (IANS) Even though an all-girl rock band in Kashmir faced a fatwa, women musicians have been performing on the stage without any hiccups in Muslim-majority countries like Iran, Tunisia and Azerbaijan.
"Women in our country dance and sing on stage. They are even allowed to sing Sufi and spiritual music -- traditionally a male bastion," Slim Baccouche, leader of Mechket Ensemble, a Sufi band from Tunisia, told IANS.
"Music is the gift of freedom for us in which men and women are equal," said Baccouche, here to perform at the International Sufi Festival which concluded here Feb 8.
"Women bands are common in Tunisia," he said.
Full report at:
http://www.newstrackindia.com/newsdetails/2013/02/10/60--Women-musicians-not-unusual-say-singers-from-Islamic-nations-.html
--------------
'Marrying Those in Liquor Business Un-Islamic': Darul Uloom, Deoband
Sanjay Pandey
Feb 9, 2013,
A new fatwa (religious decree) by the prestigious Islamic seminary Darul Uloom, Deoband, has said that marrying someone who is in liquor business is un-Islamic.
The fatwa, which was issued in response to a query, asked people not to get their daughters married to those who have any relationship with the companies manufacturing liquor.
The questioner wanted to know if it would be proper for him to get his daughter married to a man who collects empty liquor bottles and sell them to the liquor manufacturing companies. He sought the opinion of the seminary on whether the profession was Islamic.
Full report at:
http://www.deccanherald.com/content/311097/marrying-liquor-business-un-islamic.html
--------------
Nun who had sex with man in UAE pleads court to send her home
I want to be sent back home, 30-year-old woman tells court
By Bassam Za'za', Legal
February 9, 2013
Share on twitterShare on linkedinShare on facebookShare on emailMore Sharing Services20
Dubai: A nun begged a court to send her back home as she admitted to having consensual sex with a manager after falsely reporting that he raped her.
"Yes I am guilty, and I allowed him to have sex with me. Please send me back home. I want to go back to my homeland," said the 30-year-old European woman, B.T., when she entered her plea before the Dubai Appeal Court on Tuesday.
Full report at:
http://gulfnews.com/news/gulf/uae/crime/nun-who-had-sex-with-man-in-uae-pleads-court-to-send-her-home-1.1144096
--------------
Non Resident Gujarati to Start $500m Shariah Fund for Women in Middle East
By Chitra Unnithan
Feb 10, 2013
AHMEDABAD: UK-based Gujarati businessman, Deepak Kuntawala, is establishing a Shariah-compliant investment fund targeted at women in the Middle East. Kuntawala's DVK, a global commodity trading and finance Boutique Company will launch a $500 million Shariah fund for women in the Gulf Cooperation Council (GCC) region.
The multi-asset fund - DVK GCC Shariah Women's Fund will aim at the sectors of aviation, trading of bulk commodities, private equity, banking and financial services.
Full report at:
http://timesofindia.indiatimes.com/city/ahmedabad/NRG-to-start-500m-Shariah-fund-for-women-in-Middle-East/articleshow/18423750.cms
--------------
Rare Afghan fashion show seeks to empower women
February 10, 2013
Share on twitterShare on linkedinShare on facebookShare on emailMore Sharing Services0
KABUL, Afghanistan: Afghan models paraded down a candle-lined catwalk on Friday as men and women watched from the audience in a restaurant off a muddy street in Kabul.
The rare fashion show in this war-weary capital was a small production but a big idea — part of an Afghan group's efforts to empower women by breaking down barriers in this highly conservative Muslim society.
Full report at:
http://gulfnews.com/news/world/other-world/rare-afghan-fashion-show-seeks-to-empower-women-1.1144336
--------------
Tunisia's recent turmoil exposes failings of country's young democracy
By Richard Spencer, Cairo and Fadil Aliriza in Tunis
09 Feb 2013
The striking, grey-haired image of Besma Khalifi Belaid, standing among the mourners, seemed to make a statement on its own: Tunisia is not like other Arab nations, even the newly changed nations of the Arab spring.
Her hair was immaculately styled and defiantly uncovered, her clothes, coat and even glasses fashionable, her expression assertive. As the chants washed over the thousands following the coffin of her husband, the murdered opposition politician Shokri Belaid, she raised her fingers in a V-for-victory sign.
Full report at:
http://www.telegraph.co.uk/news/worldnews/africaandindianocean/tunisia/9859678/Tunisias-recent-turmoil-exposes-failings-of-countrys-young-democracy.html
--------------
URL: https://www.newageislam.com/islam,-women-and-feminism/new-age-islam-news-bureau/mandatory-alimony-payments-from-ex-husbands-eyed-in-saudi-arabia/d/10352