New Age Islam News Bureau
15 Oct 2013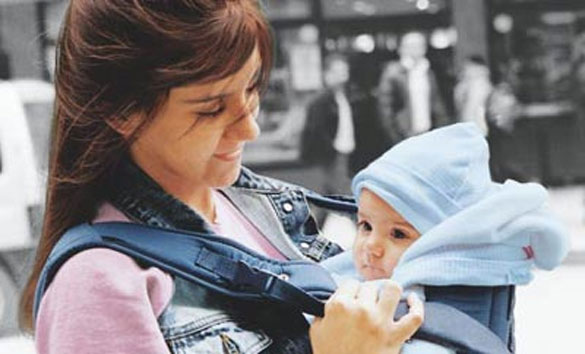 Photo: Turkish gov't announces new rights for working moms
--------------
• Taliban Misfire as Malala Yousafzai Spurs Pakistan School Rush
• FIA Assures Action against Fake Facebook ID of Girl
• Turkish Govt Announces New Rights for Working Moms
• Expat Children Denied Education Because Of Nitaqat
• Savings Box Helps Pak Woman, 85, Perform Haj
• Turkish Moves on Women's Rights Renew Fears of Authoritarianism, Islamism
• Child Marriage: India's Stand Slammed By Women and Reformers
• Children of Migrant Workers Show Off Love for 'Wonderful' Lebanon
• 'We Gave Up Our Play Time to Serve Pilgrims'
• Everywhere, every day, Women Face Discrimination
• Three Women 'Raped', Boy 'Sodomised' In Faisalabad
Compiled by New Age Islam News Bureau
URL: https://newageislam.com/islam-women-feminism/makkawi-women-crowd-grand-mosque/d/14002
-----------
Makkawi women crowd the Grand Mosque on Arafat Day
October 15, 2013
MAKKAH — The holy city was virtually empty of pilgrims, cars and pedestrians on Monday as the guests of God had assembled on Arafat plain at the climax of their pilgrimage. The Makkawi women took advantage of the fact that Makkah was totally empty of men so they came to the Grand Mosque where they spent the whole day.
The Makkah women used to call Dhul Hijja 9 the "orphan night" because all the men would go to Arafat either to do the Haj or to be at the service of the guests of God.
"We moved freely on this day as there were no men around. Many of us who fasted on the Arafat day, break our fast inside the Holy Haram," a Makkawi woman said. She did not want to be identified.
Amina Zawwawi, an elderly Makkawi woman said the Arafat day was called the "orphan night" as almost all the men would go to Arafat and from there to Muzdalifah for the entire day and night.
"We used to have Makkah entirely for ourselves. We would go to the Holy Haram before Asr prayer and remain there until the Isha payer. We also used to have our Iftar (breaking the fast) inside the Grand Mosque," she said.
Amina said some women would socialize, visiting their friends and relatives on this day taking advantage of the absence of their husbands, brothers and sons.
She recalled that after Isha prayer, the women would go out to the streets of Makkah to dance and play until the wee hours of the next morning. "When the women saw any man they would rebuke him for not going to Arafat to serve the guests of God," she said.
Amina said on this day the women would also cook some special dishes and make pastries to serve to the pilgrims when they come back to Makkah after the end of the Haj. "We also wear special dresses and exchange gifts on the occasion," she said.
Amina remembers that the pilgrims used to live with their Mutawifs at their homes. "There were no hotels or furnished apartments at that time so the pilgrims would stay with their Mutawifs who would accommodate them and serve them with food," she said.
http://saudigazette.com.sa/index.cfm?method=home.regcon&contentid=20131015183696
-----------
Taliban Misfire as Malala Yousafzai Spurs Pakistan School Rush
October 15, 2013
Haris Anwar
The Pakistani Taliban's attempts to deter girls from seeking an education, epitomized by the shooting of 16-year-old Malala Yousafzai in the face last year, are backfiring as school enrollments surge in her home region.
While Malala missed out last week on the Nobel Peace Prize, her plight is helping change attitudes in Khyber-Pakhtunkhwa province, which lies at the center of a Taliban insurgency. The four-month-old provincial government boosted education spending by about 30 percent and began an enrollment drive that has added 200,000 children, including 75,000 girls.
Malala's story "is certainly helping us to promote education in the tribal belt," Muhammad Atif Khan, the province's education minister, said by phone. "Education is a matter of death and life. We can't solve terrorism issues without educating people."
Taliban militants targeted Malala Yousafzai in retaliation over her campaign for girls to be given equal rights to schooling in a country where only 40 percent of adult women can read and write. Though the Nobel award went to the Organization for the Prohibition of Chemical Weapons, Malala Yousafzai was showered with accolades in a week in which she published her memoir: she won the European Union's top human rights prize and met President Barack Obama at the Oval Office.
Faces Covered
The shooting occurred a year ago as Malala traveled home on a school bus in Mingora, a trading hub of 1.8 million people where a majority of women still cover their faces and girls aren't comfortable answering questions from reporters. The bullet struck above her left eye, grazing her brain. She was flown for emergency surgery to the UK, where she lives today.
The increased media attention since the shooting on Swat, Malala's district in Khyber Pakhtunkhwa province, is pressuring government officials to improve educational standards and encouraging locals to send their kids to school.
Three days ago in Mingora, as local channels flashed the news that Malala Yousafzai didn't win the peace prize, high school student Shehzad Qamar credited her for prompting the government to build more institutions of higher learning.
"She has done what we couldn't have achieved in 100 years," Qamar said. "She gave this town an identity."
Burning Schools
Four years ago, Taliban guerrillas took control of Swat and imposed their strict interpretation of Islamic law, which forbade girls to attend schools. They beheaded local officials and burned schools in a two-year fight that uprooted 2 million people from their homes in the forested, mile-high valley that sits 249 kilometers north of the capital Islamabad.
While a 10-week army offensive starting in May 2009 ended their rule, Taliban strikes in the area are common, deterring tourists from visiting the area's mountains, rivers and lakes. Soldiers and local militia conduct frequent patrols to protect the valley from attacks.
For many in Mingora and elsewhere in Pakistan, Malala Yousafzai's global fame represents an attempt by the US to disparage local culture. The government says Taliban attacks have killed more than 1,200 civilians, soldiers and police this year. US drone strikes in Pakistan have killed 116 people, including 11 civilians, according to the Long War Journal.
"We don't want our daughters to go out and speak against our traditions," said Wali Khan, 50, a restaurant owner in Mingora. "US drones are killing innocent kids and women in our area. Do they really care about us? All they want is to malign us through this girl who is playing into their hands."
Security Increased
While enrollment is increasing in other parts of the province, the Khushal Girls High School & College founded by Malala Yousafzai's father has suffered. New admissions at the school where Malala attended have dropped since her shooting, administrator Iqbal Hussain said. It had added about 50 new students per year.
"The environment is not the same," Hussain, 38, said in an interview outside of the two-story school, which was guarded by the police and Pakistan's army.
Other schools in the area are doing better, however. Enrollment is surging in both private and government-funded schools, according to Ahmad Shah, the chairman of Private Schools Management Association, an organization that represents 500 schools in the area. His school has seen a 10 percent rise in admissions this year, the most since the Taliban's ouster.
"In our schools, girls are saying I want to be like Malala," Shah said. "They are relating themselves with her in many ways."
Female Leaders
Malala symbolizes millions of Pakistani women who are deprived of basic education and equal work opportunities. Only 22 percent of women aged 15 and older go out and work in Pakistan, compared with 78 percent of males in the same category, according to the Pakistan Bureau of Statistics. The country's prominent female leaders include Shamshad Akhtar, a former central bank governor, and Fahmida Mirza, a former parliament speaker. Former Prime Minister Benazir Bhutto was killed in an alleged Taliban attack in 2007.
Malala started blogging under a pseudonym for the BBC when she was 11 years old, chronicling her love of learning and Taliban oppression in Pakistan. The following summer the New York Times filmed a documentary about her life. As she rose in prominence, the Taliban targeted her for maligning insurgents.
"They don't think of me as a Westerner," Malala told the BBC yesterday, referring to other Pakistani citizens. "They're encouraging me to move forward and continue my campaign for education."
Schoolgirls Inspired
Sadiqa Ameen, a 15-year-old school girl in Swat, said she wanted to read Yousafzai's book, titled "I am Malala." The Pakistani Taliban, or Tehreek-i-Taliban Pakistan, has threatened to kill Yousafzai and target shops selling her book, the Dawn newspaper reported, citing spokesman Shahidullah Shahid.
"This is probably the first ever book written by a Swati girl," said Ameen, who lives near Yousafzai's school. "I am sure her story will be something we all know and have gone through during the Taliban rule." Musfira Khan Karim, 11, prayed for Yousafzai's success in the Nobel competition with her 400 schoolmates in Mingora. "I want her back here among us," Karim said in her school's playground. "I want to know more about her. I want to meet her."
http://www.nation.com.pk/pakistan-news-newspaper-daily-english-online/international/15-Oct-2013/taliban-misfire-as-shot-teenager-spurs-pakistan-school-rush
---------
FIA Assures Action against Fake Facebook ID of Girl
October 15, 2013
KARACHI: The Federal Investigation Agency (FIA) assured the Sindh High Court on Monday that action would be taken against those running fake ID accounts in the name of a young girl on Facebook.
FIA deputy director gave the undertaking before a bench headed by Justice Sajjad Ali Shah, during hearing of the girl's petition seeking direction for the authorities to block a fake ID in her name being run on Facebook website to defame her. The girl went to the court in June against her plea for the authorities to take action against the harassers.
According to the petitioner's lawyer, Muneer Ahmed Khan, A* was engaged to be married but before the wedding could take place, her fiancé's brother created a Facebook account in her name. Whoever was operating the fake account had obtained her pictures and put them on display for public viewing, her lawyer told the judges.
Showing a bunch of photocopies of the alleged page, the lawyer said the account holder had posted immoral and unethical pictures. "Through this, the account holder wanted to defame the petitioner and create hurdles in her marriage," he said.
The lawyer claimed that his client felt as if she had lost her reputation and the good name of her family.
"The petitioner registered several complaints with the law enforcing agencies but they did not take any action against the accused," Khan alleged. "In order to get the fake page deleted, two applications were also submitted to the Pakistan Telecommunication Authority but they did not act either."
After the initial hearing, the bench issued notices to the FIA and other authorities seeking their comments. On Monday, Additional Advocate General Miran Muhammad Shah appeared in court along with FIA deputy director Muhammad Ahmed Zaeem. "Under the Electronic Transactions Ordinance 2002, a number of FIRs have been registered on the complaints of various citizens in connection with fake ID accounts on Facebook," he informed. He assured if the petitioner registers an FIR, her grievance would be redressed in accordance with the law.
Disposing of the plea with the consent of the parties, the bench directed the petitioner to approach the FIA director to get the FIR registered.
http://tribune.com.pk/story/618171/cyber-harassment-fia-assures-action-against-fake-facebook-id-of-girl/
---------
Turkish Govt Announces New Rights for Working Moms
October 15, 2013
The Justice and Development Party (AK Party) is preparing to announce a new package regarding paid maternal leave and flexible working conditions for new mothers. The package, titled Female Employment and Birth, will extend maternity leave to 18 or 19 weeks from the current 16, according to reports that appeared in the Turkish press.
Deputy Prime Minister Ali Babacan, Employment and Social Security Minister Faruk Celik, Family and Social Policies Minister Fatma Sahin and Development Minister Cevdet Yilmaz have been cooperating on the package for the past nine months. The government initially wanted to extend paid maternity leave to six months, but it backed down in the face of strong backlash from industry bosses.
The package seeks to encourage motherhood and female participation in the workforce. When it is complete, Prime Minister Recep Tayyip Erdogan will announce it. Erdogan has been very outspoken about his views on Turkey's population, and his government's population and family policies are mostly based on these views. He has said that unless every family has at least three children, Turkey will become an aging society in a couple of decades.
Although the government has failed to extend full paid maternity leave to six months, it does introduce arrangements to make life easier for new mothers. The package will include options allowing women to work on a part-time basis for up to six months in their current jobs. The package, according to the reports, also introduces new rules for employees to protect women from demotion or a suspension in rank. The package was developed after the Family and Social Policy Ministry studied models in various foreign countries. It is mainly based on France, according to sources, whose female employment rate is 70 percent. The French model uses flexible office hours extensively, according to reports.
According to the reports, families will also be entitled to loans for having multiple children. Employers will be obliged to continue the employment of a worker after completing her paid or unpaid leave.
The package also forbids employers from appointing pregnant women who are into the sixth month of their pregnancy and new mothers during the first yearafter birth.
Sanlıurfa most fertile with over 4 children per woman
The southeastern province of Sanlıurfa was found to have the highest fertility rate in the country, with women there having an average of 4.39 children in 2012, while Kirklareli had the lowest fertility rate with 1.43 children per woman, according to figures recently released by the Turkish Statistics Institute (TurkStat).
TurkStat, using data obtained from the United Nations Population Fund, stated in a report that women in Turkey aged between 15 and 49 had 2.08 children on average in 2009. This figure was 2.06 children in 2010, 2.02 children in 2011 and 2.08 children in 2012. The report said these figures are falling behind the replacement rate of the population in Turkey.
TurkStat pointed out that Turkey's population would see a decrease in the next 40-50 years if the current fertility rate continues along these lines.
On a regional basis, women in southeastern provinces have 3.47 children on average, while this figure drops to 2.84 in northeastern provinces and 1.72 in Aegean provinces. The report emphasized that figures in the west of the Marmara region, which is 1.61 children per woman, are approaching the rates of Austria, with one of the lowest fertility rates in the world at 1.4 children per woman.
As for the eastern Marmara region, women have an average of 1.78 children, while the figure is 1.82 in western Anatolia, 2.19 in the Mediterranean region and 2.04 in Central Anatolia.
In 11 of all 81 provinces, women have three or more children. Sanlıurfa had the highest, with an average of 4.39 children. It was followed by Sırnak (4.1 children per woman), Agrı (4 per woman), Siirt (3.8), Mus (3.57), Van (3.52), Bitlis (3.44), Batman (3.36), Mardin (3.34), Diyarbakir (3.19), Gaziantep (3.1) and Igdir (2.99).
The overall figures indicate that eastern provinces have seen a surge in their population while the population in the west remains the same.
http://www.worldbulletin.net/?aType=haber&ArticleID=120744
-----------
Expat children denied education because of Nitaqat
October 15, 2013
The article "Malala calls on world to make education a priority" (Oct. 13) reports that Malala Yousafzai in Washington called upon the World Bank to make education its top priority.
Malala has succeeded in capturing the world's attention by her commendable bravery and her cause, and she has also made many countries take a second look at the state of the education of their children.
While the world focuses on Malala and her education campaign, sadly here in Saudi Arabia expatriate children are being forced out of their schools for many complicated reasons including, indirectly, the implementing of the Nitaqat rule.
It is understandable that the government wants its citizens to be employed. But it is very unfortunate when this results in preventing an innocent expatriate child from going to school.
How does this happen? In some of the cases that I and my family know of, the companies employing expatriate workers fall in the "red zone", and as a result the iqama renewal process of the workers is terminated and their children are ultimately expelled from their schools because of the invalid iqamas.
We have to ask ourselves if in this case the expatriate and his children are to be blamed. An uninterrupted education is the basic right of all children and tampering with this right can never be condoned. Furthermore, justice delayed is justice denied.
I, therefore, urge the authorities and the Ministry of Education to view a child as a child; a child who did nothing to deserve being punished and expelled from school.
These children are innocent beings who should not be discriminated against. I urge the authorities to seriously consider the fate of these children, and to give the topic of education more priority and take immediate measures to solve this disheartening issue.
Surely if an effort is made, a compromise between the education of these children and the employment of Saudis can be found.
http://saudigazette.com.sa/index.cfm?method=home.regcon&contentid=20131015183666
-----------
Savings box helps Pak woman, 85, perform Haj
October 15, 2013
HOLY SITES — The long distance, travel expenses and old age have not prevented Amina, an 85-year-old Pakistani woman, from performing Haj after several failed attempts to come to the Kingdom.
Amina said she used a black box to put her savings in but did not think it would take her years to collect enough money to perform the obligatory pilgrimage.
"I made the black box myself to save money and keep it away from sight so I wouldn't be tempted to spend it. I didn't realize that I would be performing Haj when I reached 85," she said, adding she broke down into tears the first time she saw the Kaaba.
Amina said since her group arrived in the Kingdom, Saudi authorities warmly welcomed them and were hospitable.
"Makkah is much more beautiful when you see it with your own eyes. It has a reverence that a even a stony heart cannot bear without becoming emotional."
http://saudigazette.com.sa/index.cfm?method=home.regcon&contentid=20131015183695
-----------
Turkish Moves on Women's Rights Renew Fears of Authoritarianism, Islamism
TheTower.org Staff
10.14.13
There is an open debate among Turkey observers whether what is often rebuked as Turkish Prime Minister Recep Tayyip Erdogan's majoritarianism – which, in harsher critiques, is characterized as authoritarianism – can be untangled from his very public campaign to erode secularism in Turkish political life.
The international community had already months ago reached the point where German Chancellor Angela Merkel was openly suggesting that Ankara's domestic repression was damaging Turkey's efforts to join the European Union. In the wake of mass anti-government riots, Erdogan and his government had violently cracked down on demonstrators, suppressed coverage of the events, restricted social media, and arrested hundreds of children. In the aftermath of the protests, Edogan and officials from his Justice and Development Party (AKP) sought to further marginalize critics, accusing an array of artists, journalists, and businesspeople of engaging in a conspiracy the overthrow the government.
At a police academy graduation ceremony in June Erdogan described the police's actions as "heroic."
Meanwhile Erdogan backed Islamic policies both domestically and internationally, generating criticism both from Turkish citizens and from regional actors.
That criticism will certainly not be dampened by recent moves, which combine legislative moves with a broader climate of intimidation. Recent weeks have seen Turkey reverse a nearly 90-year ban on Islamic headscarves in civil service jobs. The ban had originally imposed by the government of Kemal Ataturk, and was intended to enforce a strict separation between state and religion.
Erdogan sought to paint the move as a matter of democracy and free expression, especially women's right to free expression. The claim was difficult to align with another incident that happened roughly at the same time, in which Turkish Vice President Huseyin Celik criticized the dress of television personality presenter Gozde Kansu for immodesty. Kansu was subsequently maneuvered out of her job.
AKP opponents have pointed out the tension between:
But Erdogan's opponents have found little to suggest he is curbing what they see as his puritanical intrusiveness into private life, from his advice to women on the number of children they should have to his views on tobacco and alcohol.. "These policies … show not only the government's attitudes to women but also its understanding of freedoms," said Sezgin Tanrikulu, deputy head of the main opposition Republican People's Party (CHP), which was founded by Ataturk. "There are countries which interfere in the outfits worn by television presenters, but in those countries we can't talk about democracy," he said in a statement.
http://www.thetower.org/turkey-womens-rights-authoritarianism-islamism/
-----------
Child marriage: India's stand slammed by women and reformers
MG RADHAKRISHNAN
OCTOBER 15, 2013
Muslim reformers and women's groups in Kerala slammed India's decision not to co-sponsor the first ever global resolution against child marriages floated by the UN Human Rights Council. It may be remembered that the issue of pre-age marriage has been raging in Kerala ever since Muslim organisations in the state recently resolved to approach the Supreme Court seeking to exempt Muslims from the purview of Child Marriage Law prescribing women's minimum marital age as 18 years.
India in spite of having 40 per cent of world's 24 million child brides was among the South Asian countries which did not support the resolution which was backed by 107 countries including the African countries with high incidence of this menace like Ethiopia, Sierra Leone South Sudan etc. All South East Asian countries except Nepal have reportedly refused to support the resolution.
Though it was earlier reported that India refused to sign the resolution, Indian External Affairs Ministry later clarified that the country's decision was not to co-sponsor the resolution although it supported its objective. However women's groups have pooh-poohed this as an exercise in semantics since all the 107 countries which supported the resolution have actually co-sponsored it.
"Supporting the resolution means co-sponsoring it and not co-sponsoring means not supporting it," said Sabina Abdulla, an engineering student in Kochi.
"India's position is a sell out to religious orthodoxy" said M.N. Karassery, noted writer and a campaigner for reforms in Muslim community. "It is a shame that the country took such a retrograde step nearly a century after passing the first legislation regulating child marriages. Child marriage was seen as illegal even as early as 1929 when colonial government passed the Sarda Act of 1929 under pressure from Indian social reform movement," he said.
T.N. Seema, CPI(M) MP and president of Kerala state All India Democratic Women's Association (AIDWA) sent a letter to Prime Minister Manmohan Singh expressing her anguish at India's position in the UN. "Why India which restrained child marriages before the age of 18 for girls as early as 1978 and passed a law again in 2006 prohibiting marriage of girls under legally permissible age, has taken this bizarre step?" asks Seema.
The issue of underage marriage rocked Kerala recently when the United Democratic Front (UDF) government's Local Administration department headed by Muslim league's minister issued a controversial circular on June 14 directing local bodies to register even pre-age marriages. Following a public outburst the circular was repealed on 28 June. Later the government informed in the state high court that the circular was not meant to permit child marriages but intended only to avoid a confusion caused by a 2008 government order related to registering marriages which were already held in which the brides were below 18 years.
According to a study by Integrated Child Development Scheme, the highest incidence -3,404- of underage girls' marriages was reported from the state's only Muslim-dominated district of Malappuram in 2012. As many as 2,827 of the 3,404 pre-age brides were from Muslim community followed by Scheduled Castes (174) and Scheduled Tribes (26).
The order passed by the previous Left Democratic Front government in 2008 had directed the local bodies not to register any marriage which were held before the bride or bridegroom reached legal age. According to the Local Administration secretary, this ban had caused a social issue as many marriages already held were denied registration. Later, nine prominent Muslim religious groups headed by the ruling United Democratic Front (UDF) constituent Indian Union Muslim League's (IUML) general secretary Mayin Haji resolved to approach the Supreme Court seeking exemption for Muslims from the laws of 1978 and 2006 prohibiting marriage of girls below 18 years.
"Indian Constitution allows Muslims of this country to follow the Muslim Personal Law. There is minimum age prescribed in Muslim Personal law or the Sharia" said Kottamala Bappu Haji, a leading Muslim cleric who presided over the meeting. This kicked up a huge controversy which put in the dock IUML, the second largest UDF constituent. Not just women's groups from ruling and Opposition camps and reformists but even IUML's own student wing the Muslim Students Federation slammed the Muslim clerics' move. Opinion polls conducted among Muslim girls in Muslim colleges too strongly opposed the move to bring down girls' marriageable age. This made the IUML quietly dissociate from the move and direct its leaders not to publicly oppose laws prohibiting child marriage.
http://indiatoday.intoday.in/story/child-marriage-indias-stand-slammed-by-women-and-reformers/1/314677.html
-----------
Children of migrant workers show off love for 'wonderful' Lebanon
October 14, 2013
By Elise Knutsen
BEIRUT: "There's a lot of birds flying and one ladybug. And a house with me and my friend. And my friend has a dog and me, I have a dog. And I made birds everywhere," said a 7-year-old girl called Caroline. With wide eyes she continued to describe a drawing she had just completed depicting her vision of Lebanon. "There's grass on the floor and stones too," she said.
Caroline's mother, a migrant worker from Sri Lanka, adjusted a flower in her daughter's hair. "She likes Lebanon," she said of her daughter. "She's happy ... She doesn't want to go to Sri Lanka."
Caroline was one of a dozen children of migrant workers participating in an art competition Sunday at the headquarters of FENASOL, the National Federation of the Workers and Employees Unions. The children, who ranged from toddlers to teenagers, were asked to draw their perceptions of Lebanon.
One drew a picture of Baalbek. Another drew dancers in traditional Lebanese costumes. Others, like Caroline, simply drew houses.
For these children, Lebanon is home.
While much attention has been paid to the plight of migrant and domestic workers, their children, many born in Lebanon, are often forgotten. Some, like Caroline, feel welcome and accepted in Lebanon.
Others, however, face social exclusion. "The children often feel like they are not wanted in the society, like there's no place for them," explained Frank Hagemann, deputy regional director of the International Labor Organization.
Sri Lanka Ambassador Ranjith Gunaratna, however, said, despite some issues, Sri Lankan children enjoyed living in Lebanon.
"Some children have problems with documents," he said at the event, "others are not certain about their future." Still, he continued, "what we found is that they are happy in Lebanon."
Aside from the drawing competition, several different groups performed traditional dances and songs from their countries of origin.
A group of Ethiopian women sang in a choir, young Sri Lankan girls danced with customary gold earrings dangling from their ears and a Lebanese band played a classic Fairuz number.
Children and workers of all backgrounds snapped photos of each other's cultural displays. This conflux of nationalities was intentional, said Zeina Mezher, the national project coordinator for a new ILO campaign to protect the rights of female migrant and domestic workers, PROWD.
"The problems facing domestic workers are cross-cultural," she said.
The jury ultimately declared 10-year-old Sri Lankan Susana the winner of the drawing competition, awarding her an easel and a canvas.
After detailing the mountains, snow and animals in her winning piece, she gave a final analysis.
"My drawing is about Lebanon culture. How it is wonderful," she said
http://www.dailystar.com.lb/News/Lebanon-News/2013/Oct-14/234561-children-of-migrant-workers-show-off-love-for-wonderful-lebanon.ashx#ixzz2hpmFwsgl
-----------
'We gave up our play time to serve pilgrims'
October 15, 2013
HOLY SITES — "We left playing so as to serve the guests of Allah," Rital and Ilyana, two young girls said, expressing their happiness to serve pilgrims. They did not care about the material reward for their services. All that they cared for were the smiles of satisfaction and happiness that they exchange with the guests of Allah and the encouragement and praise that they hear from their father and the employees of the establishment.
The Tawafa Establishment for South Asian Pilgrims has granted work permits to the two youngest female Mutawifs to participate in the annual program prepared for the women's section so as to serve the women guests of Allah during the Haj season this year after the two girls Rital (6) and Ilyana (4), the daughters of the Mutawwif Yasser Ahmad Mahboob, Chairman of the Field Service Office No. 72, voluntarily gave up playing with their toys during Eid Al-Adha vacation.
Instead they participated with their father in serving pilgrims in the holy sites. Mahboob, the two girls' father, said his daughters' work has come so as to instill the Tawafa profession in the young and revive the traditions that were there in the homes of Mutawifs since olden times.
All the family members of the Mutawwif, both males and females, work in serving pilgrims. He confirmed that the experience will have a positive effect on his daughters' personalities.
He said he has discerned their love to help others and they mix with people. The two girls are keen to learn the occupation of their father and grandfathers and their interest to depend on themselves.
http://saudigazette.com.sa/index.cfm?method=home.regcon&contentid=20131015183697
----------
Everywhere, every day, Women Face Discrimination
October 14, 2013
UNITED NATIONS, Oct 14 (IPS) - Their stories are often lost beneath the pile of headlines on war, politics or economic collapse, but a few determined crusaders are refusing to let the issue of women's rights get pushed under the rug.
Speaking at a press conference at the United Nations Headquarters last week, Nicole Ameline, head of the United Nations Committee on the Elimination of Discrimination against Women (CEDAW) stressed that "vigilance" was needed to ensure implementation of the 1979 Convention on the Elimination of All Forms of Discrimination against Women.
Despite the backing of over 187 State parties, the convention has seen – at best – uneven success around the globe.
For instance, of the nearly 61 million children deprived of access to education worldwide, 60 percent are girls, according to the United States chapter of the Global Campaign for Education (GCE).
When it comes to completing primary school, the gender gap between boys and girls in developing nations is a staggering 10 percentage points, with 100 million girls who enroll in primary school dropping out before completing their studies.
The outlook is particularly bleak in sub-Saharan Africa, Southeast Asia and the Middle East, with countries like "Afghanistan, Burkina Faso, Chad, Mali, Niger and Yemen" reporting that girl children rarely spend more than a year in the classroom, according to the GCE.
This lack of education powers a vicious cycle, in which women are systematically excluded from political participation. Earlier this year, UN Women reported that "just 20.9 percent of national parliamentarians were female as of Jul. 1, 2013, a slow increase from 11.6 per cent in 1995".
"Globally, there are 37 states in which women account for less than 10 percent of parliamentarians in single or lower houses," the agency noted.
The most recent data provided by the Organisation for Economic Cooperation and Development's (OECD) Social Institutions and Gender Index (SIGI) shows that various forms of discrimination at the social, economic and legal levels continue to plague women in most developing countries.
Of the 121 countries studied last year, SIGI found that "86 have discriminatory inheritance practices or laws", with women holding just 15 percent of all land titles.
Although the number of countries to enact legislation aimed specifically at fighting domestic violence rose from 21 in 2009 to 53 in 2012, violence against women continues to be widespread, with a full 50 percent of women in the countries surveyed believing that domestic violence is "justified in certain situations."
Despite the global child marriage rate dropping from 21 percent in 2009 to 17 percent in 2012, the World Health Organisation (WHO) reports that well over 16 million teenage girls give birth annually, the vast majority of them in low- and middle-income countries.
With one in five women lacking access to even the most basic family planning services, experts say it is small wonder that roughly three million girls between the ages of 15 and 19 submit themselves to unsafe abortions each year.
According to the WHO, "complications from pregnancy and childbirth are a leading cause of death among girls aged 15-19 years" in low- and middle-income countries.
Addressing journalists last Friday, Ameline suggested that strengthening "the links between rights and development" could go a long way towards implementing the 1979 Convention and ending the high levels of discrimination that women around the globe confront on a daily – if not hourly – basis.
"CEDAW is not only a protector of women's rights, it is a tool for development," she said. "We are the bridge between rights and development."
http://www.iede.co.uk/news/2013_3222/everywhere-every-day-women-face-discrimination
-----------
Three Women 'Raped', Boy 'Sodomised' In Faisalabad
October 15, 2013
FAISALABAD: Three sexual assaults and three kidnappings were reported from the city on Monday.
Police spokesman Ameer Nasir Javaid told The Express Tribune that an Arshad Town resident had filed a complaint at the Razaabad police station that his daughter had been abducted by four people, including a woman.
He said the girl was taken to a deserted place where three men had raped her, while the woman watched for any passers-by.
He said they later abandoned the girl on the roadside and fled.
A case had been registered and the girl has been sent for a medico-legal examinsation, he said.
http://tribune.com.pk/story/618161/crime-three-women-raped-in-faisalabad/
----------
URL: https://newageislam.com/islam-women-feminism/makkawi-women-crowd-grand-mosque/d/14002