• Shoura Proposal to Give Permanent Residency for Children Of Saudi Women
• Germany Arrests ISIS Woman Who Abused Yezidi Woman in Syria
• UKEF Supports College as It Offers Female Education in Saudi Arabia
• Violence Against Women: Femicide On the Rise in Turkey
• Egypt Jails Women for Two Years Over TikTok Videos
Compiled by New Age Islam News Bureau
URL: https://www.newageislam.com/islam-women-feminism/kylie-moore-gilbert-australian-academic/d/122494
--------
Australian Academic, Kylie Moore-Gilbert, jailed in Iran Moved to A Notorious Prison
July 28, 2020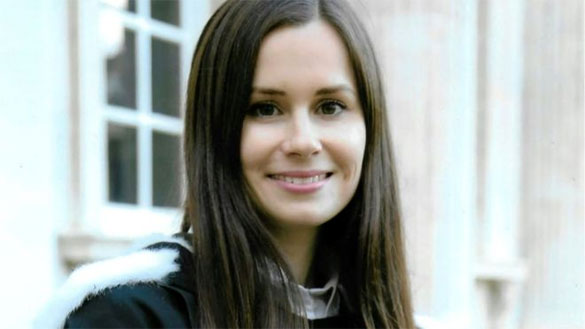 Kylie Moore-Gilbert, a lecturer at Melbourne University, has been in jail since September 2018
----
LONDON — A British-Australian academic serving a 10-year sentence in Iran for espionage has been moved to a remote desert prison, notorious for violence and stricken with coronavirus, according to media reports.
Cambridge-educated Kylie Moore-Gilbert, a lecturer at Melbourne University in Middle East politics, had been held in Tehran's Evin Prison for nearly two years, before her sudden move three days ago to Qarchak women's prison, south-east of Tehran.
She strongly denies all the charges against her.
She spent almost two years sleeping on the floor in a cell in the capital Tehran, according to a friend.
She has been in solitary confinement and on several hunger strikes, and she is said to have been beaten for trying to comfort new prisoners by passing notes and writing to them on prison walls.
Reza Khandan, the husband of imprisoned human rights lawyer Nasrin Sotoudeh, said in a Facebook post that Moore-Gilbert was in "a very bad condition," according to BBC.
He wrote that she had told him: "I can't eat anything, I don't know, I'm so disappointed. I'm so very depressed."
In letters smuggled out of Tehran's Evin prison in January, the lecturer said she had "never been a spy" and feared for her mental health. She said she had rejected an offer from Iran to become a spy.
"I am not a spy. I have never been a spy, and I have no interest to work for a spying organization in any country."
She also said she feared her health had "deteriorated significantly".
"I think I am in the midst of a serious psychological problem," she wrote, worsened by "the ban on having any phone calls with my family".
Moore-Gilbert remains adamant that she is "an innocent woman... imprisoned for a crime I have not committed".
The academic was traveling on an Australian passport and was detained at Tehran airport in 2018 as she tried to leave following a conference.
She was tried in secret last year for espionage.
https://www.saudigazette.com.sa/article/596056/World/Mena/Australian-academic-jailed-in-Iran-moved-to-remote-prison
--------
Shoura proposal to give permanent residency for children of Saudi women
July 14, 2020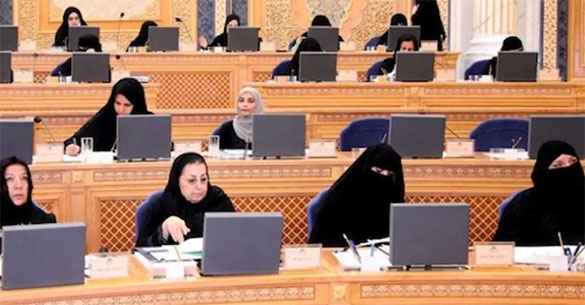 Last week, eight members of Saudi Arabia's consultative assembly, the Shoura Council, have called for the granting of permanent residency status for the children of Saudi women married to foreigners.
------
RIYADH — Eight members of the Shoura Council have mooted a proposal to add a new article to the residency permit (iqama) law to give permanent iqama for children of Saudi women married to foreigners.
Okaz/Saudi Gazette has learned from well-informed sources that the proposal seeks issuance of iqama for an unlimited period of time without charging any fee for children of those women whose marriages with foreigners are held with the consent of the authorities and their marriage contracts are notarized.
The sources confirmed that the proposal was presented by members — Latifa Al-Shaalan, Lina Almaeena, Noura Al-Masaad, Alia Al-Dahlawi, Moudhi Al-Khalaf, Huda Al-Halisi, Faisal Al-Fadil and Atta Al-Subaiti. It is based on a number of principles and goals, the most important of which are achieving social justice, strengthening family bonds, and preserving human rights in line with the spirit of articles 8, 9, 10, 11 and 26 of the Basic Law of Governance.
The sources said that the movers of the proposal strive to promote the rights of Saudi women and address the difficulties faced by non-Saudi children to obtain a permanent residency permit.
This proposal is said to be one of the interim solutions for the outstanding issues related to the citizenship law. They noted that the children of Saudi women citizens are under the Sponsorship Law, which ends with the death of the Saudi mother, and that requires the children to find out another sponsor and thus causing numerous psychological and social problems.
This is the third attempt at the Shoura Council to address the situation of children of Saudi women married to foreigners. Two of the eight members, Latifa Al-Shaalan and Atta Al-Subiti, along with some other members of the previous session, moved a proposal to amend the Saudi Citizenship Law in this regard but it was not taken up for discussion by the council. Earlier in 2019, five members made a similar proposal that lacked two votes to secure the minimum vote for approval.
https://saudigazette.com.sa/article/595494/SAUDI-ARABIA/Shoura-proposal-to-give-permanent-residency-for-children-of-Saudi-women
--------
Germany Arrests ISIS Woman Who Abused Yezidi Woman In Syria
July 27-2020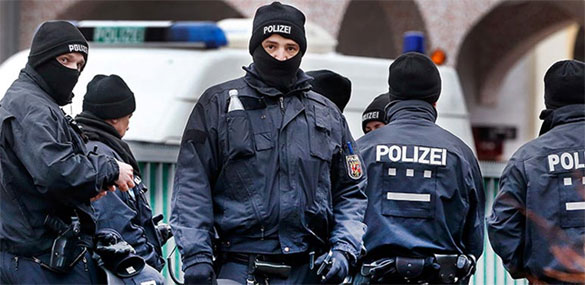 The German police arrested the suspect after she was deported from Turkey. (Photo: AP/Michael Probst)
-----
ERBIL (Kurdistan 24) – German police arrested a German woman who is accused of ISIS membership and was involved in abusing a Yezidi woman, the German Federal Prosecution announced on Monday.
She was arrested in Frankfurt airport upon her return to Germany, after being deported from Turkey.
In a statement, the Attorney General at the Federal Court of Justice (GBA) said that the suspect, Nurten J., travelled to Syria in the spring of 2015 with her four year-old daughter to join the 'foreign terrorist organization, the Islamic State (IS)' and to live in their territory.
In Syria, she married and raised children with a German ISIS fighter who had also left Germany. They were living together and raising her children, according to directions to serve ISIS.
The suspect received monthly payments from ISIS and lived in apartments whose owners were killed or evicted by ISIS.
Between 2016 and 2017, Nurten J. had frequent visits from a friend to her apartment. At the request of Nurten J., her friend brought along an enslaved Yezidi women, who was used by Nurten J. to clean her living quarters without pay.
"Nurten J. thus followed the ideology of ISIS, from whose perspective the enslavement of Yezidis was religiously justified," the Federal Prosecution affirmed.
When ISIS lost its territories in Syria, Nurten J. was captured by the Kurdish-led Syrian Democratic Forces (SDF.) Later she was held in Turkey and deported to Germany.
The German prosecution did not make clear how the suspect was able to reach Turkey from Syria.
Most likely, the suspect escaped the infamous al-Hol camp. It was built to house 40,000 individuals, but currently holds around 65,000 people, mostly women and children. This includes nearly 11,000 foreign women with alleged ties to ISIS and their children.
According to a recent UN report released on Thursday "a steady stream of ISIL (ISIS) affiliated women are reported to have escaped the (al-Hol) camp into Turkey with the aid of corrupt guards and smugglers."
On Friday, Nurten J. was brought in front of the investigative judge of the Federal Court of Justice who ordered her pre-trial detention.
German Yezidi journalist, Düzen Tekkal, told Kurdistan 24 that this case highlights how ISIS women "are perpetrators, not victims or innocent 'brides.'"
Often the ISIS women are portrayed in the media as simple housewives who were not involved in any crimes.
"They committed terrible crimes also - and especially against other women - for which they are responsible and therefore have to be held accountable. As a woman's rights activist, I believe in full equality between men and women," Tekkal said. "That means: the same law applies to men and women. In court, it has to be about the deeds - not the chromosome set."
This is not the first case against a German ISIS female suspect.
In March, Omaima Abdi, the former wife of two German ISIS fighters, was charged with crimes against humanity; membership in a terrorist group; and the enslavement of a 13-year-old Yezidi girl.
The charges were the result of the work of two investigative reporters, Harald Doornbos, a Dutch journalist based in the Middle East, and Jenan Moussa, a reporter for Dubai's Al Aan TV. The two exposed Abdi's return to Germany from Syria.
German Minister of State, Niels Annen, during a meeting of the UN Security Council on Thursday, said that Germany is putting members of the Syrian regime; ISIS; and Jabhat al-Nusra, a Salafist group which has fought against the Syrian regime, on trial for war crimes committed in Syria.
"Our message is clear: Whoever commits crimes against humanity or war crimes cannot feel safe anywhere and will eventually be held accountable," he concluded.
https://www.kurdistan24.net/en/news/aece33ce-109b-4ebc-adf7-302700551875
--------
UKEF supports college as it offers female education in Saudi Arabia
24 July 2020
Burton and South Derbyshire College is a local college in Staffordshire with a global outlook. A programme of international partnerships has allowed it to build a global footprint with a presence in 15 markets. It now generates about 9% of its turnover as exports.
The organisation turned to UKEF when it wanted to expand into Saudi Arabia. The college wanted to make sure it was protected against the risk of non-payment. Unable to find cover in the private sector, the organisation approached one of UKEF's regional export finance managers, who found a policy fit for its needs.
Secure in the knowledge that their exports would be covered, the college set up the first international female college in Saudi Arabia, "Highbury Burton Saudi Arabia".
Chief Executive and Principal, Highbury Burton Saudi Arabia, Sunaina Mann OBE, said:
The world-leading support provided by UKEF gave us the confidence and security we needed to expand into an exciting market and to dramatically improve the employment prospects of young Saudi women. Successfully fulfilling this order is allowing us to continue our growth across the Middle East.
https://www.gov.uk/government/case-studies/ukef-supports-college-as-it-offers-female-education-in-saudi-arabia
--------
Violence against women: Femicide on the rise in Turkey
28.07.2020
Violence against women is not uncommon in Turkey. The recent killing of 27-year-old student Pinar Gültekin at the hands of her former boyfriend, however, sent shock waves through the country. The woman from Turkey's south-western Mugla province was beaten and strangled to death by the man. He then tried burning the corpse in a nearby forest. After failing to do so, he disposed of her corpse in a bin, which he then filled with concrete.
Several days after the murder, the man was apprehended thanks to CCTV footage captured at a gas station where he was loading a fuel canister into his vehicle. The police say the man acted out of jealousy.
According to the We Will Stop Femicide online platform, this year alone, 27 women were murdered for similar motives; a further 23 suspected femicides were recorded as well.
Women in Turkey's cities, particularly in the country's west, have taken to the streets to express their anger at the state of affairs. At a recent protest march in the coastal metropolis of Izmir, however, Turkish police intervened, arresting several activists. Scuffles ensued.
Police crackdown on protest
Arzu Sert, who attended the Izmir protest, told Deutsche Welle (DW) she was violently abused while in police custody. She recounts how she and others had gathered outside a cultural centre in the city's Alsancak district to make a press statement. Then, as the march got underway, police officers attempted to block the route with barricades, Arzu Sert says "Then we were illegally detained, beaten and abused," she adds.
Lawyers and attorneys have expressed outrage over the violent crackdown. Zeynep Tepegoz, a lawyer, says Turkish citizens have a constitutional right to stage peaceful protests. Police acted illegally, she asserts: "The events in Izmir indicate that police deployed disproportionate force [ ... ] there is no justification for pinning protesters to the ground and beating them," she says.
Many Turkish women's right groups say the crackdown reflects a wider societal problem. They say many women who are being abused seek – but never receive – proper help. Melek Önder of the We Will Stop Femicide initiative told DW that Turkish police, the government and state officials must do much more to protect women at risk: "There were cases where women who were being violently abused asked for help, but nothing happened," she says.
Disingenuous condolences?
One day after Pinar Gültekin's murder, Turkish President Recep Tayyip Erdogan took to Twitter to express his condolences. He wrote: "Yesterday, we were overwhelmed with pain when we had to learn that Pinar Gültekin was murdered by a villain. I despise all crimes committed against women."
Many women's right activists, however, say the president's words ring hollow. After all, the government has done little to implement the so-called Istanbul Convention, which aims to tackle violence again women and domestic abuse, as well as promoting gender equality. The initiative was launched by the Council of Europe in 2011, and Turkey was the first country the ratify the treaty a year later. It has since adopted legislation reflecting the treaty.
Women's rights activists regard the Istanbul Convention as a powerful tool to fight violence against women. But many criticise that the treaty is not being properly implemented. Even though signatory countries have vowed to do so, in reality few are applying and enforcing the enshrined principles. There are also too few measures designed to help and protect endangered women. Turkish protesters have therefore called for the treaty to be fully implemented in the country.
Istanbul Convention
Deeply religious forces within Turkey regard the Istanbul Convention as a threat to country's traditions and have been undermining efforts to see it implemented. Ebru Asiltürk, the spokeswoman for women's affairs for Turkey's Islamic conservative Saadet Party, is one such critic. In an opinion piece for Turkey's conservative daily Milli this May, she wrote that the treaty would be like a "bomb" destroying Turkey's traditional family structure. She argued it would threaten the "financial and moral integrity of families". In her view, the convention breaches Article 41 of the Turkish Constitution which enshrines the protection and unity of the family. She therefore urges Turkey to abandon the treaty altogether.
Many people on social media expressed support for Asiltürk's viewpoint, with some claiming on Twitter that the treaty is a simply means by the West to hurt Turkey.
Turkey's government, meanwhile, has not displayed any real determination to tackle the problem of femicides and has failed to side with those who decry it. Protest marches calling for women to be better protected are regularly dispersed. When 2,000 women gathered in Istanbul on 25 November for a demonstration marking the International Day for the Elimination of Violence against Women, police disbanded the protest using tear gas and rubber bullets.
https://en.qantara.de/content/violence-against-women-femicide-on-the-rise-in-turkey
--------
Egypt jails women for two years over TikTok videos
27 Jul 2020
An Egyptian court has sentenced five female social media influencers to two years in jail each on charges of violating public morals, a judicial source said.
The verdict against Haneen Hossam, Mowada al-Adham and three others came after they had posted footage on the video-sharing app TikTok. The ruling, which can be appealed, included a fine of 300,000 Egyptian pounds (£14,600) for each defendant.
Hossam was arrested in April after posting a three-minute clip telling her 1.3 million followers that girls could make money by working with her. Authorities arrested Adham in May. She had posted satirical videos on TikTok and Instagram, where she has at least 2 million followers.
The lawyer Ahmed Hamza al-Bahqiry said the young women were facing separate charges over the sources of their funds. The arrests highlight a social divide in the deeply conservative Muslim country over what constitutes individual freedoms and social norms.
The human rights lawyer Tarek al-Awadi has previously told AFP the influencers' arrests showed how society was wrestling with the rapid rise of modern communications technology.
"The verdict is shocking, though it was expected. We will see what happens on appeal," said the women's rights lawyer Intissar al-Saeed. "It is still a dangerous indicator ... Regardless of the divergent views on the content presented by the girls on TikTok, it still is not a reason for imprisonment."
Egypt has been cracking down on female singers and dancers over online content it deems too suggestive.
Last month, an Egyptian court sentenced the belly dancer Sama al-Masry to three years over "inciting debauchery" on social media after posting a TikTok dance video. In 2018, a female singer was detained on the same charge after an online video clip of her dancing went viral.
The previous year, a female pop singer was sentenced to two years in prison on similar charges, also over a video deemed provocative. Her sentence was reduced to a year on appeal.
"The charges of spreading debauchery or violating family values are very loose ... and its definition is broad," said Saeed.
In recent years, Egypt has enforced strict internet controls through laws allowing authorities to block websites deemed a threat to national security. It also allows the monitoring of personal social media accounts with more than 5,000 followers.
https://www.theguardian.com/world/2020/jul/27/egypt-jails-women-for-two-years-over-tiktok-videos
--------
URL: https://www.newageislam.com/islam-women-feminism/kylie-moore-gilbert-australian-academic/d/122494
New Age Islam, Islam Online, Islamic Website, African Muslim News, Arab World News, South Asia News, Indian Muslim News, World Muslim News, Women in Islam, Islamic Feminism, Arab Women, Women In Arab, Islamophobia in America, Muslim Women in West, Islam Women and Feminism