New Age Islam News Bureau
30 Oct 2014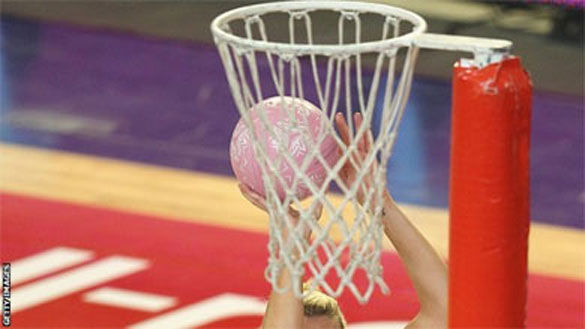 The tournament, concluded a few days ago, was held for women-only teams.
----------
• Malaysia's Women-Only Games Spark Ire
• Racist Attacks...Aussie Woman Suffers Broken Arm
• Malaysia Muslims Warned Against Halloween
• Saudi Women Staff 'Disastrous' For Gold Shops
• Female Power Dressing On Show in London
Compiled by New Age Islam News Bureau
URL: https://www.newageislam.com/islam,-women-and-feminism/new-age-islam-news-bureau/khyber-pakhtunkhwa-assembly-prefers-aafia-to-malala/d/99791
------------
Khyber Pakhtunkhwa Assembly Prefers Aafia to Malala
By Zulfiqar Ali
October 30th, 2014
PESHAWAR: While putting a resolution for Nobel Peace Prize winner Malala Yousafzai on the back burner, the Khyber Pakhtunkhwa Assembly on Wednesday passed another resolution to press the US government for freeing scientist Dr Aafia Siddiqui declaring her the 'oppressed daughter of Pakistan'.
The house passed the pro-Aafia resolution tabled by Jamaat-i-Islami MPA Mohammad Ali Khan unanimously.
The treasury and opposition parties except Awami National Party had signed the resolution.
The resolution read Dr Aafia had been languishing in a US jail, where she was physically and mentally tortured and that the federal government didn't pressure the US government forget release.
"This is the responsibility of the (Pakistani) government, the United Nations and Islamic countries to exert pressure on the US to free the innocent and oppressed daughter of Pakistan immediately."
On a point of order, PPP lawmaker Nighat Orakzai sought the speaker's permission for speaking on the resolution on Malala.
She said she wanted to include the Nobel laureate's name in the resolution submitted by an ANP lawmaker from Swat, Syed Jafar Shah.
However, the speaker asked her to table a fresh resolution for the purpose.
The resolution for Malala submitted by Syed Jafar Shah on October 20 has got stuck in the assembly secretariat.
The mover has yet to gather support for getting the resolution passed by the house unanimously to congratulate the teenage Nobel laureate from his hometown, Swat.
Backburners pro-Nobel laureate resolution, demands release of scientist detained in US
A visibly dejected Jafar Shah told Dawn that opposition members, too, were not ready to support the resolution on Malala's accomplishment.
Pakistan People's Party, Jamiat Ulema-i-Islam-Fazl, Qaumi Watan Party and Pakistan Muslim League-Nawaz are part of the combined opposition.
JUI-F had advised ANP not to insist on tabling the pro-Malala resolution.
"There is a visible division among opposition members. Many of them are not in favour of the resolution on Malala," said Jafar Shah.
Also in the session, PML-N MPA from Kohistan district Abdul Sattar Khan tabled a resolution seeking ban on parliamentarians and lawyers bowing before the assembly speaker and judges respectively during proceedings.
He declared the practice un-Islamic and said such practices were against the faith and spirit of Islam.
The MPA said a Muslim should bow his head only before the Allah Almighty.
Speaker Asad Qaisar opposed the resolution and ruled that every mover should provide a copy of his/her resolution to the assembly secretariat and discuss it with other members before tabling it in the house.
In light of the ruling, the resolution was deferred.
Sattar Khan didn't take members of his own party into confidence before moving the resolution.
MPA Shaukat Yousafzai of Pakistan Tehreek-i-Insaf tabled a resolution urging the federal government to simplify the procedure to renew computerised national identity cards.
The house passed the resolution unanimously.
Also, the treasury and opposition benches agreed that the issue of changes in textbooks of the province wouldn't be politicised and that the teaching material would be made in light of the guidelines incorporated in the National Curriculum Policy 2006.
JUI-F MPA Mufti Syed Janan through an adjournment motion raised the issue of changes in textbooks and said the controversy had caused confusion.
He said the treasury should clarify position on the textbooks otherwise the matter should be referred to the house's relevant committee.
The MPA said it was the sensitive matter and should not be politicised further.
Elementary and secondary education minister Atif Khan told the house that the government had no intention to remove contents about religion and ideology of Pakistan from textbooks.
He said textbooks would be published in light of the National Curriculum Policy 2006.
Local government minister Inayatullah Khan, who is a JI member, said the presence of Islamic content in textbooks had shrunk and that the people, especially educationists, had reservations about it.
He said it was a matter of faith and that Muslims couldn't tolerate incorporation of material, which was against Islam and Pakistan's culture and ideology.
"Pictures of girls wearing skirts have been printed in textbooks though skirt is not part of our culture," he said.
The minister said though he had no objection to mention of Bacha Khan in textbooks, he didn't want to see his (Bacha Khan's) ideology included in them.
ANP parliamentary leader Sardar Hussain Babak, a former education minister, denied his government had removed material on religion and Pakistan from textbooks.
"Overlapping and repetition was avoided in textbooks but some people are misinterpreting the issue," he said.
He asked PTI and JI to discuss the matter with all stakeholders instead of taking a 'solo flight' on it.
"We all are Muslims. Nobody has the right to issue certificate of one being good Muslim to others," he said, asking the government to stop exploiting things in the name of religion.
http://www.dawn.com/news/1141303/kp-assembly-prefers-aafia-to-malala
------------
Malaysia's Women-Only Games Spark Ire
27 October 2014
KELANTAN – The first ever women-only netball competition has been held recently in northeast Malay heartland state of Kelantan, where players were required to dress decently with no men spectators allowed.
"In fact, it was decided based on Allah's laws and, therefore, should not be questioned by Muslims or non-Muslims," Kelantan Youth and Sports and Non-Governmental Committee chairman Dr Ramli Mamat told the Star Online.
The tournament, concluded a few days ago, was held for women-only teams.
Allowing no men to attend the games, players "Muslims or otherwise" were "required to wear long-sleeved T-shirts and loose fitting track bottoms".
Though regarded as a success by Kelantan ruling Parti Islam se-Malaysia (PAS), the tournament has drawn criticism for promoting segregation and gender inequality in the community.
"If they cannot even be inclusive in terms of gender in sports, I shudder to think what else they would do to curtail other forms of mixed gender activities," Pulai MP Datuk Nur Jazlan Mohamed said.
Other Malaysian officials saw it as a step on the wrong direction that will have negative implications on tourism.
"Thankfully, the national policies on sports do not encourage nor support such segregation," said Hulu Selangor MP P. Kamalanathan, who is also Deputy Education Minister II.
Islamic
Defending their decision, the organizers of the event argued that the women-only event followed the Islamic teaching.
"I want to deny that such a move is tearing apart the racial harmony in Kelantan," said Kelantan Youth and Sports and Non-Governmental Committee chairman Dr Ramli Mamat.
Moreover, the Kelantan youth official announced plans to launch other women-only sports events after the success of the first one.
"Although the decision is unpopular, we beg to differ that it will kill the game (netball)," Mamat said.
"Apart from getting involved in sports activities, the participants will also save themselves from hellfire if they did not transgress Allah's laws."
Muslim Malays form about 60% of Malaysia's 26-million population, while Christians make up around 9.1%.
http://www.onislam.net/english/news/asia-pacific/479013-malaysias-women-only-games-spark-ire.html
------------
Racist Attacks...Aussie Woman Suffers Broken Arm
26 October 2014
CAIRO – Another Australian Muslim woman has suffered a broken arm after being assaulted in a Melbourne street earlier this month, amid increasing physical attacks targeting the religious minority.
"A man approached my mum and said, 'You Muslims go back to where you came from'," Abrar Ahmed, the daughter of the woman, told Northern Star Weekly on Sunday, October 26.
"As my mum turned around to see who was yelling at her in such a disgusting way, she saw this really big guy.
The 48-year-old woman, who was wearing a hijab and a "long Islamic dress", had been shopping at Lalor Plaza and was on her way home when she was attacked.
Her daughter, sitting in the car, saw the incident.
"He pushed her on the ground, she landed in the middle of the road," Ahmed said.
"When she fell on the ground she broke her arm. She heard her bone crack," she added.
The attack on Ahmed's mother is not the first to target Australia Muslim women.
In an earlier attack, a Carlton woman was pushed down the steps of a tram earlier this month, falling into the metal barricade on the street.
The woman, Quman Ali, said the incident occurred about 6.30pm on a weeknight on a packed No. 1 tram travelling to East Coburg.
As she tried to exit the tram, a man whom she was passing pushed her down the stairs.
"He pushed me out of the tram. When I looked up he was mumbling something. I was so shocked, I could not even say anything," she said.
The attack left the Muslim woman with an injured knee. However, she did not report it to police.
Another Muslim woman has been assaulted and racially abused before being thrown from a moving Melbourne train last month.
Protesting recent attacks against Muslims, Ahmed has organized a recent protest to reject Islamophobia and racism.
"A lot of other Muslim women, they have been going through worse assaults, they are being attacked in very different ways and they don't have the courage to speak out," Ahmed said.
Trust
Noticing increasing Islamophobic attacks, Melbourne officials stressed that the recent assaults were a direct result of current political climate.
"It can divide our community and some people end up on the receiving end of abuse. In this case, Muslim Australians – and especially women – tell me they are being harassed and assaulted," Federal member for Melbourne Adam Bandt said.
Brunswick police Acting Senior Sergeant Ben Davies said police take all reports of racist attacks seriously.
"I think sometimes people have a fear of reporting or think there is no point in reporting, so we are engaging with the community to encourage them."
Muslims, who have been in Australia for more than 200 years, make up 1.7 percent of its 20-million population.
In post 9/11-era, Australian Muslims have been haunted with suspicion and have had their patriotism questioned.
The anti-Muslim sentiments further increased following last week's anti-terror raids, deemed the biggest in Australian history, in which 15 people were arrested from north-western Sydney.
The raids were followed by a huge number of anti-Muslim attacks, including a mosque being defaced in Queensland and direct threats issued against the Grand Mufti of Australia.
http://www.onislam.net/english/news/asia-pacific/478987-aussie-man-breaks-muslim-woman-arm.html
------------
Malaysia Muslims Warned Against Halloween
26 October 2014
CAIRO – Muslim scholars have warned Malaysians against observing Halloween celebrations this year, claiming that these events are planned by non-Muslims to shake the faith of Muslims and turn them godless.
"We notice that such events are held to test moral limits or religion, and they are usually done by groups which are not religion-based — they are usually organized by non-Muslims," Abdullah Zaik Abdul Rahman, the president of Ikatan Muslimin Malaysia (Isma), was quoted by Malay Mail online.
"What they are doing is promoting something that is anti-religion. Maybe it is done by atheists who want to shake one's faith," Zaik told a press conference here.
Muslim Malays form about 60% of Malaysia's 26-million population, while Christians make up around 9.1%.
Halloween is an annual Western celebration based on Celtic pagan doctrines and traditionally applied to the evening of October 31st.
Celtics were a group occupying the area known now as Ireland, the United Kingdom, and Northern France about 2,000 years ago.
Halloween has clear connections with the Eve of Samhain, a celebration marking the beginning of winter as well as the first day of the New Year among ancient pagans of the British Isles (2nd century BC).
On this occasion, it was believed that supernatural forces gathered together and that the barriers between the supernatural and human worlds were broken.
They believed that spirits from other worlds, such as the souls of the dead were able to visit earth during this time and roam about.
When Christianity came to the British Isles, the church tried to take attention away from these pagan rituals by placing a Christian holiday on the same day.
The Christian festival, the Feast of All Saints, acknowledges the saints of the Christian faith in much the same way that Samhain had paid tribute to the pagan gods.
These traditions were brought to the United States by immigrants from Ireland and Scotland.
Scholars' Uproar
Isma ulama council chief Aznan Hasan has shared a similar opinion, suggesting that Halloween celebrations may be a concerted effort to weaken Muslim faith.
"If it's an isolated event, then it signals the poor understanding of Islam among Muslims, but what concerns me more is that if they are a form of planned attack (on Islam)," he told the same press conference.
The scholar added that such events were intended to make Muslim Malays "forget who they are" as celebrations like Oktoberfest and Halloween are western constructs.
Moreover, the Malaysian authorities launched a probe a few days ago into an event inviting Malaysians to touch and pat a dog, after it raised condemnations from religious scholars in the Muslim-majority country.
The controversy erupted following the launch of the event "I want to touch a dog" as an attempt to dispel Muslim fears of touching dogs, according to organizers.
Zaik had made a similar accusation against the organizer of the Oktoberfest beer festival earlier this month.
Ikatan Guru Muslim Malaysia (IGMM) deputy president Mohd Azizee Hassan said that the Halloween celebration is inappropriate as it clashes with Malaysian culture and traditions.
"I do not support such events because it could dilute the identities of the Muslim students in the said school," Mohd Azizee was quoted saying by the Malay daily Sinar Harian Online.
"Although the program organizers have said that there are no religious elements in the event, it still shouldn't be so heavily promoted as though we endorse such a festival."
"I worry that if the program proceeds, it could destroy and threaten the faith of our Muslim students in the school," he added.
Zaik insisted that the Oktoberfest and Halloween celebrations were done to instill atheistic values and that they were designed to encourage Muslims to question the teachings of Islam.
"It is a process. It is not just today. The reasons why they (non-Muslims and liberals) dare to question (the position of Islam and the Malays) is the culmination of such events," Zaik said.
http://www.onislam.net/english/news/asia-pacific/478971-malaysia-muslims-warned-against-halloween.html
------------
Saudi Women Staff 'Disastrous' For Gold Shops
October 29, 2014
DAMMAM — The ongoing drive to employ women at gold and jewellery shops may lead to their closure, an international expert has warned.
Sami Mahana, commenting on the Labour Ministry's intention to appoint Saudi women at gold and jewellery shops as part of its efforts to provide more job opportunities for them, warned that the shops will have no other option but to close down if they are made to be run by women.
"More than 98 percent of the shops will close down finally if Saudi women are employed to work in them," Mahana, a Saudi international expert on gold and jewels, told Dammam-based Alsharq newspaper on Wednesday.
Mahana did not doubt the ability and skills of Saudi women but said they have no experience whatsoever in working in gold shops.
The ministry said it would soon place on its electronic gate "Together" a draft proposal on the employment of women in gold shops to gather the views of traders and customers before making a final decision.
The ministry has already feminized lingerie, costume and accessory shops, providing a large number of Saudi women with job opportunities.
Mahana said: "It is impossible for a woman to run a gold or a jewel shop, which has goods worth millions of riyals. No saleswoman will ever be able to do this."
He said in the Western countries there is insurance coverage of about $3 million when quantities of gold are being transported.
"Such insurance will not be available in the Kingdom when women take over the gold shops," he said.
Mahana said when the gold and jewel shops are feminized, the customers will only be women or families.
"We will lose single expatriate men who constitute about 80 percent of our customers. These people come to us to buy gold for their loved ones back home."
He said the feminization of gold shops would require more security guards from the Interior Ministry or private companies.
"This will increase the financial burdens on the traders and cause them to incur great losses," he said.
Youssef Al-Masari, a gold merchant, warned the results of feminizing the gold shops would be disastrous.
"We are not willing to feminize our shops because the risks will be huge for us," he said.
Al-Masari said Saudi women do not have any experience in selling or purchasing gold and jewels.
"She will not be able to protect the showroom if it is attacked by robbers," he said.
He said the feminization of gold shops would require the appointment of assistants to the saleswomen and female cleaners.
"This will mean an extra cost for the trader, who will in turn increase the prices for customers," he said.
http://www.saudigazette.com.sa/index.cfm?method=home.regcon&contentid=20141030222756
------------
Female power dressing on show in London
October 29, 2014
LONDON — Jettisoning the corset, donning a designer gown, wearing a punk wedding dress or even trainers -- the various ways women take control of their lives through fashion are the subject of a new exhibition opening in London on Wednesday.
"Women Fashion Power" at the Design Museum traces key moments in the development of women's clothing since 1850, culminating in a collection of modern outfits contributed by some of the most influential women of the 21st century.
The exhibition comprises items from underwear to red carpet gowns, interspersed with photographs, memorabilia and a pair of Reebok Freestyle Hi Tops trainers, revealing how women adopt fashion trends to create a style that suits their lives.
"It's about clothes and how women can use them to empower themselves to intimidate people and to make themselves feel sexy," said co-curator Colin McDowell.
Paris Mayor Anne Hidalgo opened the exhibition as one of 26 powerful women from around the world who contributed an outfit -- in her case, slim-fitting black trousers, a black jacket, a silk blouse and a wool scarf.
"The clothes you wear, particularly as a woman in politics, are inevitably the first statement you make to people who come to meet you, before they even hear you speak," she told AFP.
Wearing a black dress and black leather jacket, Hidalgo said she dresses primarily "for comfort, something in which I feel good".
A Prada cape worn by architect Zaha Hadid — who designed the exhibition — a red Dior crocodile jacket worn by Hong-Kong-born gallery owner Pearl Lam and an Akris Dove evening dress from Princess Charlene of Monaco are also on display.
Going back 150 years, the exhibition traces how women's outfits have evolved from the constraints of the corset through to flapper dresses, mini-skirts, female tuxedos, power-dresses, sportswear, grunge and eco fashion.
The exhibition includes the blue Mansfield skirt suit worn by former British prime minister Margaret Thatcher when she was elected leader of the Conservative Party in 1975.
The black Jacques Azagury dress worn by Diana, Princess of Wales on her 36th birthday also features, as does a striking Zandra Rhodes-designed wedding dress from 1977.
"Women Fashion Power" runs from October 29 to April 26, 2015. — AFP
http://www.saudigazette.com.sa/index.cfm?method=home.regcon&contentid=20141030222803
------------
URL: https://www.newageislam.com/islam,-women-and-feminism/new-age-islam-news-bureau/khyber-pakhtunkhwa-assembly-prefers-aafia-to-malala/d/99791