New Age Islam News Bureau
12 Dec 2012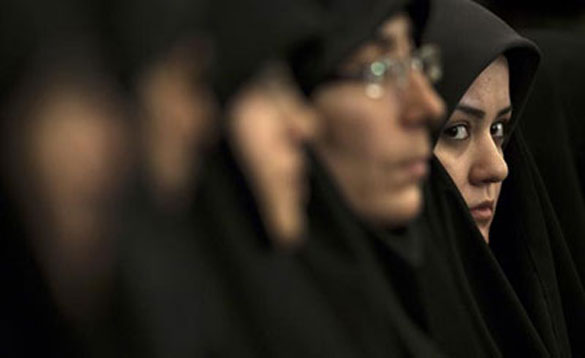 • Wife-Beating Husband Gets 30 Lashes in Saudi Arabia
• Abu Dhabi Summit Calls For Action on Internet Child Abuse
• British Muslim Women Remove Hijab to End Their Unemployment Woes
• Students Protest against Naming Of Saidu Sharif College after Malala
• Another Reason against Burqa in the Streets
• From Fatwas to Freedom: Protecting Women Rights In Bangladesh
• Children of Labourers Show They Can Shine Brighter With Pencils than Brooms
• 4 Girls Fined For Violating Dress Code in College
• Mother Suspected in Deaths of Two Infants
• PPP Lawmaker's wailing Over Hindu Girl's Plight
• Int'l Human Rights Day: Protection for Women, Minorities in Pakistan Demanded
• Arab Visitor Denies Sex-For-Money Accusation
• Militants Blow Up Girls' School in Bara, Pakistan
• Malala Fund, New Global Girls' Education Fund Welcomed By Plan International
• Sales of Siwi, Close To the Libyan Border, Handicrafts Give Boost to Local Women
• Polish Businesswomen Explore Saudi Bilateral Ties
• Fasih's Wife Gives Birth to A Girl
Compiled by New Age Islam News Bureau
Photo: British Muslim Women Remove Hijab to End Their Unemployment Woes
URL: https://www.newageislam.com/islam,-women-and-feminism/new-age-islam-news-bureau/khula--an-unending-fight-for-women-in-the-kingdom/d/9641
------------
Khula: An Unending Fight for Women in the Kingdom
December 12, 2012
Mariam Nihal
Many women living in the Kingdom told Saudi Gazette they struggle for years to attain Khula (the Islamic right of a woman to divorce or separate from her husband under certain circumstances).
Many cases of women seeking Khula are related to child custody battles and their struggle to achieve their Islamic right to separation from their husbands.
Most expatriate women said they are scared to file for Khula as they subsequently suffer from the social stigma attached to it.
According to Sharia law women are allowed to seek a divorce from their partners, as it is the right of a wife to seek a release from her marriage even if the husband refuses to agree.
After divorce, the husband is responsible for paying for the children's education and looking after their financial needs.
Nahla Mustafa, a 32-year-old Saudi counsellor, said: "Many people do not know that God has given women more rights than men.
"My ex-husband is supposed to look after my children, but he does not. That is not Islamic.
"The only downfall is that after divorce, children live with the mother until they are seven years of age, at which point boys can choose which parent they want to live with while girls usually live with the father."
Women in the Kingdom seek the help of courts, as they have to file their petition first to lawfully seek divorce, although Khula can be granted if three people are present.
Shahla Darfar, a 34-year-old Saudi social worker, said: "Most Khula cases are referred to the court, as the judge first attempts reconciliation between the couple, but in case no amicable solution is found, then the woman has the right to seek divorce immediately."
Darfar said most cases are usually postponed and women tend to suffer in the process.
She added: "My sister Salma has been trying for months to settle her dispute in court and receive the rights given to her by Islam.
"But I think they delay the matter hoping the couple gets back together and trust me most women lose hope completely, give up the fight and settle for the sake of family or children."
Many couples living in the Kingdom going through a divorce dispute over child custody and paying back the Maher (dowry) to the husband.
However, the Qur'an said: "And it is not lawful for you (men) to take back (from your wives) any of your 'Maher' which you have given them, except when both parties fear that they would be unable to keep the limits ordained by Allah (e.g. to deal with each other on a fair basis).
"Then if you fear that they would not be able to keep the limits ordained by Allah, then there is no sin on either of them if she gives back (the Maher or part of it) for her Al-Khula (divorce)."
Saba Hani, a 45-year-old Indian businesswoman living in Jeddah, said most men do not honour the Islamic laws related to Khula or divorce and emotionally blackmail women using their children.
She said: "In the Qur'an, Allah says, 'So when they have reached their prescribed time retain them with kindness or separate them with kindness, and call to witness two just ones from among you (65:2).'"
Hani said Islam gives women their freedom to make life choices.
She said: "According to Islam we are supposed to separate with kindness.
"My husband till now refuses to acknowledge my right to Khula.
"I filed a case here, he was called but he did not show up, so they delayed the court hearing.
"I just never went again because I was so angry. I waited for six months and went to India to try there.
"I was running between five courts in Hyderabad and realized it is even harder to get a divorce there as a woman."
Hassan Zuhaib, a 38-year-old Saudi lawyer, said the law always has loopholes but it is true that people should never give up a fight to achieve what is fundamentally their human right.
He said: "Women give in too easily to family pressure. When the husband does not show up for a court hearing, they refuse to wait around and fight for it.
"Most of my clients come back bruised, some even pregnant because their husbands have used that as a barrier for them to moving forward or even considering Khula.
"So I can only advise women to be strong and fight for themselves because nobody else will.
"As far as the father is concerned, if he is not paying the dues he is liable for, you can always contest that.
"Women can file a complaint about non-payment of child support from her ex-husband and can claim payment."
Leena Mirza, a 32-year-old Pakistani accountant living in Jeddah, said she has been fighting a losing battle with her family for over 10 years to allow her to divorce her husband.
"If Allah said it's okay, who are you to say it's not? Will you contest His word?"
She said many South Asian families believe Khula is a negative step and discourage women from pursuing it.
"My mother and brothers have advised me not to file for Khula.
"My mother starts crying and has had many anxiety attacks since I told her I have an unhappy marriage and wish to seek Khula and come home.
"She sent my brothers over to warn me that I would never be able to remarry and it is best I live with my current husband and children if I want to go to heaven."
She said the East's mentality differs greatly from the open mindedness in Saudi Arabia and Islam.
"I feel like my people are living a different reality.
"Women who seek Khula are generally disliked and not respected as much as a woman who chooses to live through a bad marriage and say it is for Allah.
"But I believe God is wiser than men and has made it easier for women to seek independence and live their lives with dignity."
http://www.saudigazette.com.sa/index.cfm?method=home.regcon&contentid=20121212145728
------------
Wife-Beating Husband Gets 30 Lashes in Saudi Arabia
By Habib Toumi
December 12, 2012
Manama: A man in Saudi Arabia who beat up his wife so badly that he left bruises on her face has been sentenced to 30 lashes, ten days of community services and ten days of training on the art of treating women at a specialized institute.
The court in Al Qatif in the Eastern Province of Saudi Arabia said that the lashes would be given in a public place while community services would be "volunteered" for three hours a day at a hospital in the city of Dammam on the shores of the Arabian Gulf. A report by the hospital manager will be included in the case file to be submitted to the court at the end of the services.
In his verdict, the judge ruled that the accused would sit for a written exam at the end of the training on how a husband should treat his wife, with the final score submitted to the court, local news site Sabq reported on Wednesday.
The case reached the court after the battered wife complained to the police in Al Qatif.
http://gulfnews.com/news/gulf/saudi-arabia/wife-beating-husband-gets-30-lashes-1.1117591
------------
Abu Dhabi summit calls for action on internet child abuse
By Nada AlTaher
December 11, 2012
Abu Dhabi: Experts and crimefighters, in the capital for a major summit on tackling online child abuse, have called for accurate data on violations in a bid to combat the problem.
The need to educate children on the dangers of the internet was also highlighted.
According to leading thinkers on the issue, one of the main challenges facing authorities, police and agencies in the field is a lack of information, outside of the USA, UK and Canada, on rates of crimes against children online, the number of offenders and rates of offences reported.
Chair of the VGT (Virtual Global Taskforce) and deputy assistant director of America's Homeland Security Investigations (HSI), Ian Quinn, said: "The biggest challenge in fighting online crime is keeping up with the new platforms and the technologies being used by predators.
"The second is coming up with a responsible data retention policy that is suitable for all governments who have different data retention schemes.
"Over 70 per cent of tips received by the National Centre for Missing and Exploited Children, which is based in the USA, from internet service providers are international-related," he added.
During the first day, lectures, workshops and presentations at the fifth VGT conference in Abu Dhabi tackled topics of how to fight online crimes against children.
Around 48 international experts, law enforcement officers and communications officials are set to take part in the summit over its three days.
Quinn also highlighted the need for educating children in online dangers.
He said: "It is vital that we teach our children how to handle the internet.
"Some parents may get too comfortable or naive and assume that their child is merely doing homework or chatting with friends on their home computer.
"Parents have to monitor their children and have conversations with them on the kinds of threats they face online. We have online tools through which parents can educate their children, such as the VGT websites.
Quinn also urged anyone suspecting exploitation of children to report the offence on the VGT website.
Dr Ethel Quayle, senior lecturer in clinical psychology at the University of Edinburgh and director of the Combating Paedophile Information Networks in Europe project, clarified that crimes against children online include downloading, sharing and trading abusive images of children. Predators can also attempt to make contact with children over the internet.
Lieutenant Colonel Faisal Mohammad Al Shamari, director of the Ministry of Interior Child Protection Centre, said the conference itself was a call to the cooperation and unity of all countries to work together against cyber sexual crimes against children.
"Social media such as Facebook and Twitter, press releases, advertisements and even official correspondents all carried an invitation to all embassies in the UAE, to encourage them to take place in the conference," said Al Shamari.
The UAE is the only country in the Middle East to be a member of the VGT which was established in 2003 and is an international coalition between law enforcement agencies, NGOs and industries across the world in the fight to protect children against online crime.
http://gulfnews.com/news/gulf/uae/crime/abu-dhabi-summit-calls-for-action-on-internet-child-abuse-1.1117468
------------
British Muslim women remove hijab to end their unemployment woes
10 December 2012
British Muslim women remove the Islamic headscarf, commonly known as hijab, to increase their prospects of being employed, a UK-based newspaper reported Friday.
Muslim women like other female ethnic minority groups in the UK are twice as likely to be unemployed in comparison to white women of the same age and caliber, the Guardian newspaper cited a report from MPs and peers.
While Muslim women remove their hijabs, some other minority groups attempt to change their names to sound more English to reduce discrimination, the report said, adding that the rate of unemployment suffered by these women remained stagnant over the last three decades.
"Pakistani and Bangladeshi women are particularly affected, with 20.5 percent being unemployed compared to 6.8 percent of white women, with 17.7 percent of black women also being unemployed," the report said.
"We believe that evidence shows that there are varied and complex barriers facing Black, Pakistani and Bangladeshi women which are different from those facing white women or ethnic minority men," it added, advising that approach of successive governments must change.
"Based on this, we would argue that the government's 'color-blind' approach to tackling unemployment is not appropriate in dealing with the specific issues facing women from these groups."
According to the report, employers assume Muslim women would stop work after having children. Also, due to discrimination and the expected extra barriers, the report found that minority women have "deselected themselves" by not applying for jobs.
Labor MP David Lammy, who chairs the all-party group, said: "It is staggering that in 21st century Britain there are women who felt they had to remove their hijab or change their name just to be able to compete on the same terms as other candidates when looking for jobs."
http://english.alarabiya.net/articles/2012/12/10/254344.html
------------
Students Protest against Naming Of Saidu Sharif College after Malala
By Web Desk Published: December 12, 2012
SWAT: Students of Saidu Sharif Girls Degree College in Swat staged a protest on Wednesday against the naming of their college after Malala Yousafzai, reported Express News.
According to Express News correspondent Shireenzada, the students boycotted classes for two hours and said that Malala had nothing to do with the college and the name should not be changed.
Full report at:
http://tribune.com.pk/story/478808/students-protest-against-naming-of-saidu-sharif-college-after-malala/
------------
Another Reason against Burqa in the Streets
Annalisa Lista
12.10.2012
The Belgian Supreme Court has rejected appeal from a group of Islamic women against the law, approved in July 2011 that prevents them from wearing the Burqa. It refused the reasoning according to which the women's choice to wear it was made exclusively on the basis of their religion belief. According to the Court, the total covering of one's face doesn't respect the principles of civil living that implies a person must be easily recognizable to guarantee public order. Moreover, in order to justify once again its choice, the Court has stressed the intrinsic idea of society that means living together in peace, promoting solidarity and interpersonal relationships. This concept of "humanity" is immediately expressed by our faces. Last but not least, judges have also added that such a restriction responds to the common and indisputable need for democracy, that protects equal rights.
http://www.west-info.eu/another-reason-against-burqa-in-the-streets/
------------
From fatwas to freedom: Protecting women rights in Bangladesh
11 December 2012
Arafat Hosen Khan
I am inspired to write this article to support a campaign in progress by the Bangladesh Legal Aid and Services Trust (BLAST) called "Empowering Women: From Fatwa to Freedom". BLAST is one of the leading legal services organisations in Bangladesh, and the only one that provides access to legal aid across the spectrum, from the frontlines of the formal justice system to the apex court since 1993. BLAST provides legal aid-mediation, legal advice and representation-to women and girls, over 90 per cent of its clients, to realise their rights. BLAST conducts awareness trainings for women and girls to learn about their legal rights. Its clients are mainly women and girls, usually living in poverty or extreme disadvantage in our country.
Full report at:
http://www.thefinancialexpress-bd.com/index.php?ref=MjBfMTJfMTFfMTJfMV8yN18xNTI4MzE=
------------
Children of Labourers Show They Can Shine Brighter With Pencils than Brooms
December 12, 2012
SUKKUR: Two years ago, plastic tables were an integral part of 10-year-old Atif Ali's life – he would scrub them all day long for a pittance. But thanks to a support programme, he was introduced to a different kind of table – this one was full of numbers and taught him how to multiply.
Atif was one of the children from impoverished families selected by the National Rural Support Programme for enrolment at a school. "Recalling the past isn't pleasant for me," he told The Express Tribune. "Being born in a poor family means that every child has to work." Full report at:
http://tribune.com.pk/story/478622/children-of-labourers-show-they-can-shine-brighter-with-pencils-than-brooms/
------------
4 Girls Fined For Violating Dress Code in College
December 12, 2012
Authorities say it is to maintain discipline
Four girls of Adarsh Women's College, Bhiwani were fined Rs. 100 each on Friday for defying a 40-year-old dress code of the college that bans wearing T-shirts.
The college authorities have justified the action saying the fine had been imposed to maintain discipline, although a section of the students and faculty are unhappy.
Full report at:
http://www.thehindu.com/news/national/4-girls-fined-for-violating-dress-code-in-college/article4185492.ece
------------
Mother Suspected in Deaths of Two Infants
SP/Fanny Waworundeng | December 11, 2012
Manado. The city of Manado's police chief, Amran R., on Tuesday said investigators suspected that the mother was involved in the deaths of two infants who belonged to a set of triplets in the urban ward of Winangun over the weekend.
The case's initial investigation found that Nova Wurangian, 43, allegedly killed her own 6-month-old boys Ralfa and Raldo Tumelap in the North Sulawesi capital on Saturday.
During a re-enactment on Monday, it was revealed that while the third triplet named Raldy was sleeping, Ralfa and Raldo were restless and irritable. Nova allegedly picked the two infants up, smothering one until he suffocated to death.
Full report at:
http://www.thejakartaglobe.com/home/mother-suspected-in-deaths-of-two-manado-infants/561006
------------
PPP Lawmaker's wailing Over Hindu Girl's Plight
By Nusrat Javeed
December 12, 2012
Our National Assembly had been feeling so good, great and proud about itself after declaring Malala Yousafzai a "Daughter of Pakistan" through a unanimously passed resolution Monday evening.
Exactly the morning after, though, a weighty PPP legislator from Sindh, Nawab Yousaf Talpur, stood in the same house to wail over the sad story of a girl child from the Hindu community of his province.
Full report at:
http://tribune.com.pk/story/478712/ppp-lawmakers-wailing-over-hindu-girls-plight/
------------
Int'l Human Rights Day: Protection for Women, Minorities in Pakistan Demanded
By Shamsul Islam
December 11, 2012
FAISALABAD: Rights activists staged a rally here on Monday to urge the government to take tangible steps for the protection of the rights of women and religious minorities.
The rally, observed to mark the International Human Rights Day, was titled Make Our Voice Count. It was organised by the Association of Women for Awareness and Motivation (AWAM) and the Peace and Human Development (PHD) Foundation) in collaboration with the Global Human Rights Defence (GHRD), Idara-i-Samajhi Behbood (ASB), the CARE Foundation, the Insan Welfare Foundation Pakistan (IWFP) and the Aitbaar Foundation.
Full report at:
http://tribune.com.pk/story/477801/intl-human-rights-day-protection-for-women-minorities-demanded/
------------
Arab Visitor Denies Sex-For-Money Accusation
By Bassam Za'za', Legal
December 11, 2012
Dubai: An Arab visitor has been accused of getting drunk and having sex with an Uzbek prostitute he picked from a nightclub in Al Muraqabat.
Prosecutors charged the woman, 34-year-old, D.F., of allowing the accused to have sex for money. Both defendants were accused of consuming liquor.
D.F. confessed to the charges but the man, identified as B.A., a Saudi, denied the sex-for-money accusation. The defendant said he consumed liquor but had nothing to do with the sex charges.
Full report at:
http://gulfnews.com/news/gulf/uae/crime/visitor-denies-sex-with-prostitute-1.1117453
------------
Militants Blow Up Girls' School in Bara, Pakistan
December 12, 2012
LANDIKOTAL: Unidentified militants blew up a girl's primary school in Bara. The unknown militants placed explosives which were later detonated that destroyed the government girls' primary school in the Aka Khel area of Bara on Tuesday. The total number of the destroyed government schools in Khyber Agency has gone beyond 80, sources said.
http://www.dailytimes.com.pk/default.asp?page=2012\12\12\story_12-12-2012_pg7_11
------------
Malala Fund, New Global Girls' Education Fund Welcomed By Plan International
December 12, 2012
PARIS: The announcement on Tuesday by the United Nations (UN) and the Pakistan government of a 'Malala Fund' to educate underprivileged girls has been welcomed by child rights organisation Plan International (PI).
The UN secured a pledge from Pakistan for the fund to support every girl's right to attend school. The promise comes on 'UN Human Rights Day' and in the wake of the attempted assassination of teenage schoolgirl campaigner Malala Yousafzai by extremists. She is still recovering in a UK hospital from the shooting. Pakistan also agreed to contribute $10 million to the fund during a conference, entitled 'Stand Up for Malala, Stand Up for Girls Education'.
Full report at:
http://www.dailytimes.com.pk/default.asp?page=2012\12\12\story_12-12-2012_pg7_16
------------
Sales of Siwi, Close To the Libyan Border, Handicrafts Give Boost to Local Women
11 December 2012
The handicraft shops in the centre of Siwa are suffering sluggish sales as a result of the ongoing tourism slump. Visitors are few and far between and stock is piling up on the shelves.
All across Egypt handicrafts are easy to come by, but here in this remote oasis town close to the Libyan border hundreds of years of isolation have protected the local designs from outside influence.
Mabrouka Omar Bashir is something of an embroidery expert. She learnt the traditional styles and now sews for shops in the local bazaar as well as orders from Cairo.
Full report at:
http://english.alarabiya.net/articles/2012/12/11/254532.html
------------
Polish Businesswomen Explore Saudi Bilateral Ties
December 10, 2012
JEDDAH — A 20-members Polish businesswomen delegation headed by Polish Undersecretary of State for Foreign Affairs Beata Stelmach is on a 6-day visit to Saudi Arabia (Dec 8-13) to discuss business opportunities and indirectly encourage the establishment of a women solidarity network between Polish and Saudi businesswomen.
First historical only-women delegation to visit Saudi Arabia, the group is accompanied by Polish Ambassador W. Smidowski and comprises not only presidents and CEOs of huge companies, but also professors and social activists such as President of Polish Confederation of Private Employers Lewiatan Nenryka Bochniarz and President of the Polish Professional Women Network Dorota Warakomska.
Full report at:
http://www.saudigazette.com.sa/index.cfm?method=home.regcon&contentid=
------------
Fasih's Wife Gives Birth To A Girl
Dec 12 2012
New Delhi: The wife of Fasih Mehmood, the 28-year-old engineer deported from Saudi Arabia and held by Indian authorities since October 22 this year, has given birth to a daughter.
Nikhat Parveen, 22, had been pregnant when Fasih was picked up from their home in Saudi Arabia. The mother and daughter, who are doing fine, are at Nikhat's home in Patna. The daughter, born on December 3, has been named Ayesha Fasih.
Full report at:
http://www.indianexpress.com/news/fasih-s-wife-gives-birth-to-a-girl/1043880/
-----------
URL: https://www.newageislam.com/islam,-women-and-feminism/new-age-islam-news-bureau/khula--an-unending-fight-for-women-in-the-kingdom/d/9641