New Age Islam News Bureau
2 Dec 2016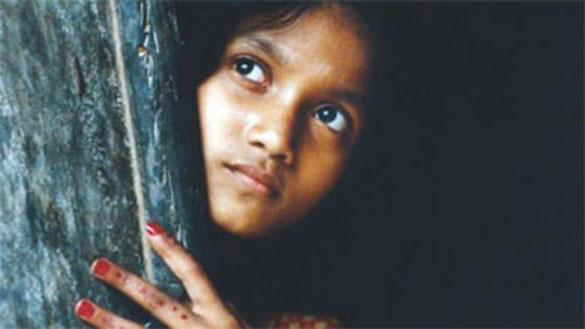 Girls' Marriage before 18 Years, Rights Activists Fear Abuse of Provision In Bangladesh
---------
• 'Know Your Rights' App for Saudi Women Attracts 50,000 Subscribers
• 11.67m Women Missing From Peshawar Voters List
• ASIYA Designs Sports Hijab for Muslim Women
• Girls' Marriage before 18 Years: Rights Activists Fear Abuse of Provision in Bangladesh
• Think Tank: Not All Radicalised Women Commit Violent Acts
• Australian Judge Refuses to Hear Muslim Woman's Evidence Until She Takes Off Veil
• Women Represent a New Threat in ISIS' Strategy
• Rich tribute pours in on Bahrain Women's Day
Compiled by New Age Islam News Bureau
URL: https://www.newageislam.com/islam,-women-and-feminism/new-age-islam-news-bureau/jamiat-ulema-e-hind-calls-triple-talaq-un-islamic/d/109264
-------
Jamiat Ulema-e-Hind calls triple talaq un-Islamic
by Seema Chishti
December 2, 2016
THE 33rd session of the Jamiat Ulema-e-Hind, held in Ajmer last month, held triple talaq as un-Islamic while opposing any proposals for a uniform civil code. While even the Ahl e Hadith, one of the most reclusive sects among Indian Muslims, has said the same thing, the stand taken by Maulana Mahmood Madani's organisation is significant as the Jamiat is the largest organisation of imams in India. The Ajmer session was attended by imams of the many madrasas run by the organisation. The Supreme Court is hearing a bunch of petitions questioning the validity of triple talaq.
Quoting the resolution passed at the Ajmer gathering, Madani said, "The session condemned talaq at one go and appealed to every section of Muslim society to make strides to eliminate it."
The resolution added, "We have to wage jihad against the wrong practices prevalent in nikah and talaq. We have to spearhead the movement to give proper rights to women in accordance with Islam. We will strive to insert such clauses in the nikahnama that will resolve any disputes in martial life."
Admitting that a Law Commission questionnaire on "reforms" in personal laws had provoked fears of an attempt to push a uniform civil code, Madani said, "The PM has spoken on this and his credentials on this are suspect. So we are not concerned about what he has said. But we feel women in Islam have been given their due and we must ensure that happens practically. That is central to Islam."
At a rally in UP on October 24, PM Narendra Modi had said "lives of Muslim women cannot be allowed to be ruined by triple talaq".
Madani said the Jamiat had started persuading people to adopt the kabin nama, which is like a pre-nuptial agreement. "There had been a move in 2005, at our 28th session, to have the kabin nama along with the nikahnama. Like a prenuptial agreement, the kabin nama requires designation of two representatives each on both sides to mediate in case of irreconcilable differences between couples, so that women can get divorce easily."
The Muslim personal law also provides for "khula", where a wife can unilaterally ask for divorce.
The Jamiat resolution also made its stand clear against a uniform civil code, calling it fundamental violation of the compact of India where religious minorities are free to practise their faith. "We consider practising and preserving our religious identity and dealing with our internal matters in accordance with the teachings of the Quran and Sunnah our constitutional rights," said the resolution.
http://indianexpress.com/article/india/jamiat-ulema-e-hind-calls-triple-talaq-un-islamic-4406024/
-------
'Know Your Rights' app for Saudi women attracts 50,000 subscribers
Dec 02, 2016
A Saudi lawyer, who developed a free smartphone app to educate women in her country about their legal rights, said the app now has more than 50,000 subscribers, Al Arabiya English reported.
Nasreen Al-Issa, a corporate lawyer in Saudi Arabia, launched "Know Your Rights" in July after realising many women did not know many of their "basic rights".
"I go to places and gatherings, and I discovered that even the educated women aren't aware of their rights," Al-Issa said.
At first, the lawyer thought of publishing a book but then she decided to go electronic.
"I realised a lot of people are on their phones. It is an app era," Al-Issa said.
Most Saudi women do not know what to do when they are in trouble, she added.
"They do not know how to file for a divorce, or what happens to the custody of their children in case they separate from their spouses. What happens when a thief steals their jewellery? Or if she falls in a mall and breaks her leg?" the lawyer said.
Therefore, Al-Issa focused the app to teach women three main principles.
"It informs the women about their rights, teaches them how to be independent and how to file a lawsuit without having to hire a lawyer," she said.
Women seeking legal retribution do not have to "waste money", the lawyer added.
Al-Issa, who used to do pro bono cases on women's issues prior to the release of the app, did not want to disclose how much she spent from her own pocket on the project.
"I used to work afternoons and weekends before the app [was launched]. Now, I offer advice through the app only," she said. "I have my own icon where I give free consultation to women."
http://www.dawn.com/news/1299625/know-your-rights-app-for-saudi-women-attracts-50000-subscribers
-------
11.67m Women Missing From Peshawar Voters List
December 02, 2016
PESHAWAR - The ahas called upon the relevant government authorities to pace up their efforts to register as many as 11.67 million women, who are missing from the electoral rolls, before the general Election 2018.
At a consultation meeting, attended by representatives from the Election Commission of Pakistan (ECP), National Database and Registration Authority (NADRA), political parties, civil society organizations and media, FAFEN emphasized that the gigantic task of women registration can only be achieved through joint and well-coordinated efforts of all election stakeholders.
FAFEN in collaboration with United Rural Development Organization (URDO) arranged the consultation session on the critical election issue at a local HOTEL IN Peshawar on Thursday.
According to the government's statistics, in Khyber-Pakhtunkhwa, every fourth adult woman is not registered as a voter.
As many as 1.756 million women in the province are not registered as voter, might also not be registered for their Computerized National Identity Cards, which is a legal prerequisite for voter registration, FAFEN Representative Rashid Chaudhry said.
Agreeing to the issue of under-registration of women in the province, NADRA's Provincial Director General Gohar Ahmed Khan informed the consultation that NADRA has been making special efforts to register women.
As many as 79 per cent of women and 98 per cent of men in the province have been registered, he said.
Gohar Ahmed Khan urged civil society and elected representatives to bring the unregistered persons to NADRA facilitation centres as to optimize the use of these facilities.
He said 14 new Mobile Registration Vans (MRVs) are also being brought into operation to facilitate registration, particularly of the marginalized segments of society, including women, transgendered persons and persons with disabilities. He said separate counters for women have been established at all NADRA facilitation centres and the transgendered community will be facilitated in line with the directions of the Supreme Court.
Gohar Khan said the condition of photograph for women is not mandatory for the processing of their CNIC. "What is required is the thumb impression of a relative of the person getting CNIC."
ECP's Provincial Director Election Muhammad Farid said NADRA and ECP have proper coordination mechanism. He informed that district voter education committees have been established, asking the representatives of civil society to bring women to these committees for their awareness.
FAFEN member organizations working in seven districts across the province also shared their experiences while dealing with the important issue of women CNIC and voter registration.
Most of them were of the view that women and other members of the marginalized communities are interested in getting themselves registered with NADRA, but due to inadequate facilities, they face difficulties in getting their cards.
FAFEN partner organizations also highlighted issues that need to be sorted out at the earliest. These included difficulty in getting mobile registration vans for low registration areas, internet connectivity and requirement of women's photographs for CNICs.
http://nation.com.pk/national/02-Dec-2016/11-67m-women-missing-from-voters-list
-------
ASIYA designs sports hijab for Muslim women
12.01.2016
MINNEAPOLIS — Muslim women who are interested in playing sports but have felt held back by their clothing might have a new option to comfortably participate.
The company ASIYA has created a sports hijab, which it calls modesty in motion. It is a hijab designed to cover the head as a normal hijab would, but easily allow for physical activity.
"There shouldn't be a barrier as simple as clothing that keeps people apart," a company representative told WPVI-TV. "All girls, no matter their religion, should be able to play sports."
The company has created three different types of headscarves called Lite, Sport and Fit. The Fit hijab provides the most coverage in the front, while the Lite and Sport hijabs are able to tuck inside a uniform, according to emirates woman.com.
The hijabs are offered in white, black, gray and navy. They are all made from breathable materials.
The idea has been a work in progress, as one of the co-founders, Fatimah Hussein, has been working on the idea for the past 10 years.
"As the girls gained self-confidence and a love of sport, they wanted athletic uniforms that let them be active while upholding their religious and cultural beliefs," the other co-founder, Jamie Glover, told Refinery29.
Those interested in purchasing a sports hijab may pre-order one from the Indiegogo campaign page, as the scarves are not yet sold in stores. The scarves will be shipped in February.
http://www.arabamericannews.com/news/news/id_13325/ASIYA-designs-sports-hijab-for-Muslim-women.html
-------
Girls' Marriage before 18 Years: Rights Activists Fear Abuse of Provision In Bangladesh
December 02, 2016
Reiterating their demand for the removal of a special provision from the draft Child Marriage Restraint Act, 2016, rights activists yesterday said a rapist would be able to abuse the provision to get away with his crime by marrying any under 18-year-old girl who he raped.
The provision, through which children will be married off, goes against the constitution, laws, sustainable development goals (SDGs) and international covenants, including the Convention on the Rights of the Child, they said.
They were speaking at a press conference organised by the Samajik Protirodh Committee, a platform of 69 non-government organisations (NGOs), at the Jatiya Press Club demanding elimination of the special provision from the act.
As per section 19 of the proposed act, okayed by the cabinet on November 24, a child marriage would not be considered an offence if it was for the interest of the underage girl. This has to be done in line with the directives of a court, with the consent of the parents, and following due procedure.
Several rights activists responded to the cabinet move immediately, saying the provision might be abused.
"As lawyers, we see how the women repression prevention act is being misused every day. If the Child Right Restraint Act is passed with the provision, rapists will definitely abuse it," Advocate Salma Ali, executive director of Bangladesh National Woman Lawyers' Association, said at yesterday's press conference.
"Many would take the opportunity to legalise marriages [between rapists and victims] through the court," she said.
About the abuse of the provision, she said a rape victim would be married with her rapist at first and would be abandoned later on.
Citing her experience, she said many of the children who were raped either were trafficked or ended up at brothels.
Over the years, many government officials, marriage registrars, NGOs and local public representatives have been fighting against child marriage. "What will be their position now? Aren't we going 100 years back to the time?" Salma added.
Rasheda K Chowdhury, executive director of Campaign for Popular Education (CAMPE), said the rights of children would be belittled if the act is passed with the special provision.
"We've to see how much of the human rights of children are violated due to the provision," she said.
Bangladesh Mahila Parishad President Ayesha Khanam said the provision would not save the interest of girls rather it would encourage child marriage.
At yesterday's press conference, the Samajik Protirodh Committee said it would work to raise public opinion against the provision until December 10. Later, it would come up with a greater programme at national level.
http://www.thedailystar.net/backpage/girls-marriage-18-years-rights-activists-fear-abuse-provision-1323889
-------
Think tank: Not all radicalised women commit violent acts
December 2, 2016
ETALING JAYA: A not-for-profit boutique think tank has discovered through their research that not all Muslim women who have been radicalised, involve themselves in violent acts or even visit Syria, as is the general perception.
In the first part of a series of articles appearing in the November issue of its newsletter, Iman Research Consulting said that while many did take part in acts of terrorism, many more were merely supporters.
As part of their research, Iman interviewed two women, Malaysian Sarina M, in her 40s and unmarried, as well as Indonesian Rajmah, 50, married – both not their real names – and found that radicalisation was possible in both highly educated professionals as well as those who were largely uneducated.
"What is true is that all these women, including the ones Iman met, want Sharia Law (Hudud) and Islamic Caliphate for their countries," the article said.
Sarina for instance, was a "highly educated professional", an accountant to be exact, who became radicalised while studying at the International Islamic University Malaysia. The Islamic Law she studied there, opened her eyes to what she saw as the "right, proper kind of Islam."
Besides taking to wearing the hijab, she became active in Muslim humanitarian activities, and adopted a new social life that revolved around "usrah" classes, where she mingled with pious Muslims at the university. At one such class, a front for a JI cell based in Kuala Lumpur, Sarina's indoctrination began. She began contributing financially to Syrian victims of war, and listened to jihadi messages. She also donated to the usrah's activities, disguised as humanitarian work.
Having disappeared somewhere in Indonesia, Sarina is now an Islamic State supporter.
Rajma and her family meanwhile are members of the Muhammadiyah movement and the Majlis Mujahideen Indonesia (MMI). Two of her children have died fighting for the IS in Syria.
Rajma too was radicalised while at university and met her husband, a member of Jemaah Islamiyah, there too.
Unlike many who opt out of MMI upon marriage, Rajma however issued an ultimatum to her husband, the article said, stating that if he wanted to marry her, he would have to allow her to work and fight for the cause.
She now holds a leadership position in MMI while her husband does not.
"Men have a higher status in the eyes of God, but women play two roles. Women must be active even in the public sphere. They must work for the cause, help the community," Rajma said.
While disagreeing with child marriages, Rajma however believes shariah law cannot be questioned, and anyone who does so, is considered a kafir. She also believes democracy and politicians are two "ills" that must be done away with including demonstrations as it is haram.
The think tank said their research revealed that female sympathisers and supporters of militant groups believed and adhered to the ideology of Islamic femininity, and that Islam was the antidote to all ills. They also saw themselves as bearers of purity, stability, peace and status quo, and wanted to be seen and perceived as The Ideal Muslimah.
Iman said the radicalisation of women could not be underestimated as their social network i.e. usrahs were "safe spaces for them to create the ideal Muslim environment for socialising and educating themselves on Islam."
Iman also noted how modern technology had "created a boom in Islamic religious teachings" via webinars, internet TV, social media platforms like Facebook, SMS and WhatsApp as well as Telegram.
"Women involved in militant activities as supporters, activists and fighters themselves are not as weak and gullible as the media portrays them to be. This is a demographic that cannot be underestimated," Iman said.
http://www.freemalaysiatoday.com/category/nation/2016/12/02/think-tank-not-all-radicalised-women-commit-violent-acts/
-------
Australian Judge Refuses to Hear Muslim Woman's Evidence Until She Takes Off Veil
Dec 1, 2016
Judge Audrey Balla said the ruling, the first of its kind in the country, was necessary because the veil prevented him from reading Moutia Elzahed's expression.
Ms Elzahed refused a number of alternatives, including the court being closed to the public, as she gave evidence or the opportunity to give evidence in a smaller, more PRIVATE ROOM.
Her counsel Clive Evatt explained: "I'm instructed that she's of the Muslim religion and it's against her religion to reveal her face to men, although not to women.
"Therefore, I'm instructed she will not remove her veil, if that's the correct expression, or whatever it is."
Mr Balla refused to let Ms Eslzahed give evidence while wearing her niqab, claiming it would impair his judgement.
He explained: "I must take into account whether I would be impeded in my ability to fully assess the reliability and credibility of the evidence of the first plaintiff if I am not afforded the opportunity of being able to see her face when she gives evidence.
"I am well aware that the demeanour of a witness and the viewing of their face is not the only way in which credibility is assessed. In some cases, the demeanour of a witness may be misleading.
"However, neither of those considerations can, in my view, mean that I should be completely deprived of having the assistance of seeing her face to assess her credibility."
New South Wales police also requested Ms Elzahed remove her niqab, claiming facial expressions were a "very important part of giving evidence".
The stand-off has plunged Ms Elzahed's case, a damages claim against police, into confusion.
Her son gave evidence this week claiming his mother was attacked by police during a raid.
Abdullah George said: "When my mum walked over to me, she sat down and she explained to me that they punched her in the face, and then she explains that while she was trying to cover herself.
"She was holding the blanket above her body because she was – like, she wasn't really CLOTHED. Once she refused to take the blanket off for the man that came in at the beginning of the raid, he punched her.
"My mum said that they wanted to see her naked, and that she was holding the blanket so that they wouldn't remove it and she also said that they broke the door, and that she asked why. She says, 'why did they break the door?'."
http://www.express.co.uk/news/world/738748/judge-muslim-veil-niqab-evidence-australia-new-south-wales-Audrey-Balla-Moutia-Elzahed
-------
Women Represent a New Threat in ISIS' Strategy
DECEMBER 2, 2016
This is Laura Hansen's story.
It may also be the story of the future of Islamic terrorists in the West.
Born and raised in the quiet Dutch city of the Hague, Laura Angela Hansen was 17 years old when she converted to Islam in 2012. She married a Dutch-Palestinian man seven years her senior, whom she met through a dating site for Muslims, and quickly became pregnant. She also became the victim of his abuse; neighbors repeatedly called the police to their home, fearing not only for Hansen, but for her four-year-old daughter — evidently from a previous relationship.
But life improved once her new son, Abdullah, was born, Hansen later explained in an interview with Kurdistan24. In September 2015, her husband suggested they take a family vacation to Turkey, where they might also help Syrian refugees.
It didn't turn out quite that way. Instead of going to the refugee camps, Hansen told Kurdistan24, her husband led her into Syria, where she was brought into a house guarded by "men with beards and guns." From there, she and her husband were transferred to Mosul, where, she said, she tried many times to "flee from the hell in which I was living."
She succeeded in July, escaping both her husband and the Islamic State and finding sanctuary with her children among the Peshmerga forces. Through them, she was able to return in early August to the Netherlands, where she was immediately taken into custody.
That, anyway, is Laura Hansen's story as Laura Hansen has told it — both to her lawyers and to the press. But like all stories, Hansen's has another side: the public prosecutor's.
Based on Hansen's previous statements on social media and some of her activities SHORTLY before she and her family departed for their Turkish "holiday," prosecutors say the now-21-year-old knew exactly where she was going and indeed was happy to make the trip. They cite her response to a beheading video sent her by her father, presumably to dissuade her from joining the Islamic State. Chatting with him on Facebook, she insisted, "These people have to be removed. Eye for eye, tooth for tooth."
Moreover, despite telling Kurdish television that she suffered in the "hell" of the Islamic State, she has neither said anything about her experiences, nor outright condemned ISIS, since her return. While she no longer wears a hijab and allegedly now eats pork, appearing to have turned her back on Islam, no threats have been made against her on Islamic State social media sites. And she has not been accused by others of being an infidel — a situation some prosecutors find perplexing, if not suspicious.
Faced with her ongoing silence, the public prosecutor's office questioned her current motives during a recent hearing. Either she is a naïve woman who is genuinely renouncing her jihadist past, they said, or she's been sent back to execute an attack, and the "reformed" Laura is a ruse to throw off investigators.
Hansen did not respond.
"Only she really knows," Wim de Bruin, a spokesman for the public prosecutor's office said when reached by PHONE. "We can't answer either way at this point."
For the moment, then, Hansen is being held on charges of participating in terror activity and support of a terrorist organization; prosecutors have said that "so long as Laura explains nothing, we will assume the worst-case scenario."
Recent events add support to the prosecutor's suspicions. Numerous reports point to the possibility that Islamic State leaders will lean increasingly on women and even children to join in their now-faltering ambitions — including allowing women to join a battlefield that was previously off-limits to them. And the Islamic State "is using increasing numbers of women to evade security measures and spearhead a wave of attacks across Europe and the Islamic world as it loses territory in the Middle East," the Guardian reported last month.
Such efforts also seem to include a RENEWED focus on attracting women to the cause. In Amsterdam, for instance, police recently arrested a so-called "loverboy" for seducing girls he then recruited for jihad.
The endeavors have already paid off. In Morocco, ten young women, all in their teens, were arrested in October and charged with planning suicide attacks. All had allegedly sworn allegiance to the Islamic State.
"This is the first time we have found a terrorist cell that was entirely composed of women," Abdelhak Khiame of Morocco's Central Bureau of Judicial Investigations told the Guardian.
In Paris, French police arrested four women in September for allegedly planning to bomb the Gare de Lyon. At least two of those women were, like Laura, converts to Islam.
In San Bernardino, California, Tashfeen Malik played the central role in the jihadist killings last December. She allegedly fired the first shots in the attack, and possibly helped radicalize her husband, US-born Rizwan Farook.
And according to Dutch journalist Brenda Stoter, who has reported extensively from Syria and Iraq, two new training camps for women have opened near Raqqa in the past year.
Moreover, as European law enforcement cracks down on those they suspect of planning to leave for Syria, Stoter reports, some — including young women — are likely "to seek out alternatives to supporting IS."
"The repeated calls of IS leaders to execute attacks in their own countries don't only reach male sympathizers," she notes.
Indeed, Matthieu Suc, author of Femmes de Djihadistes (Wives of Jihadists), told Newsweek's Jack Moore, "In different jihadist records, you can see, you can hear, women – often young – regretting not to be able to commit terrorist acts."
For law enforcers, the situation poses any number of risks. On the one hand, there is the obvious danger in letting a returnee go free, but there is also the concern that, by imprisoning someone who claims she wants to rejoin Western culture, they will inadvertently reignite her resentment and anger, turning her against us once again.
All of this makes Laura Hansen's story more urgent. Dutch prosecutors say that they want to make her "an example." But if she has genuinely apostatized, or if her experiences in the Islamic State have led her to renounce radical Islam and violent jihad, she would be just the example Western Muslim women need right now.
https://www.algemeiner.com/2016/12/02/women-represent-a-new-threat-in-isis-strategy/
-------
Rich tribute pours in on Bahrain Women's Day
December 1, 2016
Manama: Bahrain on Thursday paid rich tribute to its women, openly recognising their social, political and economic power and saying that they have succeeded in becoming equal to men in the workplace and an essential component of the country's integrated development.
"Bahrain today can openly say that its women have gone beyond the empowerment and rights stage to become full partners with men, enjoying equality in the workplace and asserting themselves as an essential component of integrated development and as powerful drivers of the economy," Princess Sabeeka Bint Ebrahim Al Khalifa, the chairwoman of the Supreme Council for Women (SCW), the official body founded in 2001 to empower women politically, socially and economically, said.
Bahrain celebrates Women's Day on December 1 under a different theme every year. This year's theme is "Women in Legal and Judicial Fields".
The celebration of Bahraini Women's Day highlights the successes of Bahraini women in contributing to developing and improving the performances of their institutes and establishments, she added.
Princess Sabeeka lauded the role of women in the various legal institutions of Bahrain, including the Constitutional Court, the Supreme Judicial Council, the Public Prosecution, the Ministry of Justice, Islamic Affairs and Endowments, and the Legislation and Legal Opinion Authority.
"These institutions have been very keen on elevating and consolidating the status of women, encouraging them to move forward in asserting their presence and participation," she said. "The women in these institutions are well conscious that there are no obstacles that could impede their progress and advancement, empowering themselves to exert, alongside their male colleagues, outstanding efforts in the service of the country. The number of women in the judicial branch is a great source of pride."
However, Princess Sabeeka said that the successes and achievements should continue and women should work on reinforcing their national accomplishments and elevating their status higher regionally and internationally.
According to official figures, Bahraini women represent nine per cent of all judges, 55 per cent of the lawyers, 53 per cent of the public sector employees and 63 per cent of the higher education personnel.
The Supreme Council for Women said that Bahraini women were ranked first internationally after they recorded the fastest growth rate of women's economic participation, according to the latest "Women in Business and Management" ILO Report, 2016.
Bahrain also recorded an increase in the number of women legislators, senior officials, and managers, from 13 per cent in 2015 to 22 per cent in 2016, the Global Gender Gap Report, issued by the 2016 World Economic Forum, said.
http://gulfnews.com/news/gulf/bahrain/rich-tribute-pours-in-on-bahrain-women-s-day-1.1938457
-------
URL: https://www.newageislam.com/islam,-women-and-feminism/new-age-islam-news-bureau/jamiat-ulema-e-hind-calls-triple-talaq-un-islamic/d/109264
New Age Islam, Islam Online, Islamic Website, African Muslim News, Arab World News, South Asia News, Indian Muslim News, World Muslim News, Womens in Islam, Islamic Feminism, Arab Women, Womens In Arab, Islamphobia in America, Muslim Women in West, Islam Women and Feminism, Moderate Islam, Moderate Muslims, Progressive Islam, Progressive Muslims, Liberal Islam