New Age Islam News Bureau
18 Aug 2016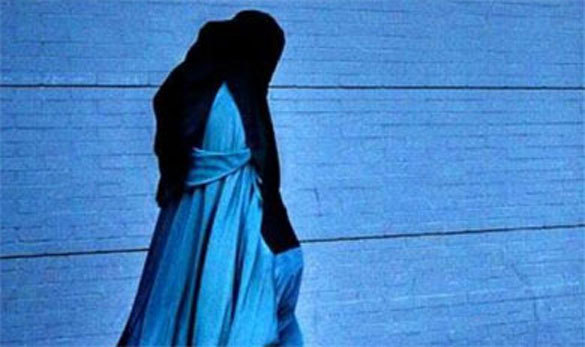 Many Muslim women from across the world are known to have traveled to Syria to join the terror group. (Representational Image: AFP)
---------
• First French Muslim Women Fined For Wearing Garment on Beach in Cannes
• How Muslim Women Are Rising Up Against Discrimination
• Burkini Beach Brawl Leads Third French City in Week to Ban Swimsuit for Muslim Women
• Police In Cannes Stop Muslim Women Wearing Banned Burkinis
Compiled by New Age Islam News Bureau
URL: https://newageislam.com/islam-women-feminism/islamic-state-gets-first-female/d/108297
--
Islamic State gets first female spokesperson to lure women to jihad
Aug 18, 2016
The Islamic State has tried every trick in the hat to recruit as many people as it can into joining their self-proclaimed 'Caliphate' and now, for the first time, they have appointed a female spokesperson to lure more Muslim women into their fold.
According to reports, the woman spokesperson is featured in their new video and is seen wearing a full-length burqa that covers her face and makes it difficult to establish her identity.
While their propaganda videos have always been dominated by either men or boys, the terror group has announced the new move in a short video titled 'Foundation of the Euphrates'.
ISIS had recently unveiled a magazine called 'Majestic', which exclusively caters to women readers and is given to people who live in territories controlled by them.
The appointment of the woman spokesperson is widely seen as a move to appeal to the fairer gender to join jihad.
Many women from across the world are known to have traveled to Syria to join the terror group. Girls as young as 15 have deserted their families over promises of 'young, handsome' grooms and a life of riches, only to be jilted by the harsh realities of a life of jihad.
Only last week, British teenager Kadiza Sultana, who ran away from home in January 2015 with two other schoolgirls, was killed in an airstrike in the city of Raqqa.
http://www.deccanchronicle.com/world/middle-east/180816/islamic-state-gets-first-female-spokesperson-to-lure-women-to-jihad.html
--
First French Muslim women fined for wearing garment on beach in Cannes
8/18/16
Fines have been imposed on women wearing burkinis in the southern French town of Cannes.
A ban on the swimwear - popular with some Muslim women because they entirely cover the body – was controversially introduced earlier in August.
The three women, aged from 29 to 57, were with their children at the beach when police officers intervened over the offending garments.
Four of the women were fined €38 (£33) while all were given warnings and told to leave the area, Le Parisien reported.
"They are young mothers or grandmothers, and they do not believe they are criminals," a local council source told the website. "All were very upset at the way they were treated."
Mayor David Lisnard, caused uproar among Muslim groups by making Cannes the first resort town to impose a ban on the full-body swimsuits. He said: "I took this decision among several other rulings to make sure my city is safe in the context of the state of emergency."
Mr Lisnard's ruling was challenged, but later upheld in court. A judge said the rule was legal under French law which prohibits people "invoking their religious beliefs to skirt common rules regulating relations between public authorities and private individuals".
The judge put the ban "in the context of the state of emergency and recent Islamist attacks, notably in Nice a month ago".
Cannes is less than 20 miles from Nice, where Mohamed Lahouaiej-Bouhlel ploughed a lorry into a crowd which had gathered to watch Bastille Day fireworks, killing 85 people.
Another resort town close to Nice, Villeneuve-Loubet, also banned burkinis on beaches. A newly introduced by-law ruled only clothing that "is respectful to morality and secular principles, and in compliance with hygiene and safety rules" is allowed.
Middle-aged white men like me have no right to tell women not to wear the burkini
The burkini ban is misogynistic – and Western feminists are turning a blind eye
Mayor Lionnel Luca said the prohibition of the garments was for sanitary reasons. "I was told that there was a couple on one of our beaches where the wife was swimming fully dressed, and I considered that unacceptable for hygienic reasons and unwelcome given the general situation," he told AFP news agency.
"In France, one does not come to the beach dressed to display one's religious convictions, especially as they are false convictions that the religion does not demand."
France has imposed a controversial ban on full-face veils since 2004.
http://www.independent.co.uk/news/world/europe/burkini-ban-first-french-muslim-women-fined-wearing-beach-cannes-a7196466.html
--
HOW MUSLIM WOMEN ARE RISING UP AGAINST DISCRIMINATION
8/18/16
A British parliamentary committee recently discovered what many people in Muslim communities have known for ages—that Muslim women face discrimination on account of their gender, their ethnicity and their religion.
As the most disadvantaged members of the most socially and economically deprived communities in Britain, Muslim women suffer astronomical levels of unemployment and economic inactivity. In 2015 ONS figures showed only 35 percent of Muslim women aged 16 to 64 were employed. That compares with 69 percent of all British women in the same age range. We also learnt that 58 percent are economically inactive (not looking for work). That compares with 27 percent of working age women across the British population.
Try Newsweek for only $1.25 per week
The committee also concluded that while Muslim women suffered a "triple penalty" on account of their gender, ethnicity and religion, it was the latter that poses the most barriers. Muslims face discrimination in many areas of public life but women are held back further because they are seen as passive, uninformed and uninterested in the world beyond their doorstep.
Muslim women, especially those wearing Islamic dress, represent what is considered a backward faith that disrupts western ways of life. Islam is also regarded as a barrier to their advancement outside the home because it stresses women's role as care givers and homemakers. It apparently compels them to cover their hair and face and excludes them from Islamic thought and governance.
Large numbers of Muslim women in Britain argue that it is the intersecting effects of Islamophobia, including public stereotyping and male-dominated interpretations of Islam from within Muslim communities or assumptions made by non-Muslims, which constrain them.
For some time, they have been seeking to fight back—particularly in the years following 9/11. Muslim communities have come under heavy surveillance and women have had to play different family roles. Wives, mothers, sisters of men charged with or imprisoned for "terrorist" activity have undertaken traditional male responsibilities. Others have been subjected to surveillance themselves.
They have become rapidly politicized and active in public arenas. They are involved in campaigns to counter Islamophobia and also patriarchal attitudes in their ethnic and religious communities.
The British government also courts Muslim women to act as "bridge-builders" between Muslim communities and majority British society. The Preventing Violent Extremism program, which ran between 2007 and 2010, for instance, encouraged Muslim women to play a greater role in civic life. The idea was to prevent extremism and promote Muslim integration.
Institutional representation
In 2010, three women identifying as Muslim were elected to the House of Commons. They were joined by another five in 2015. The number of Muslim women in local councils has also increased in the 9/11 era.
These elections marked the culmination of Muslim women's involvement in party politics in the 2000s. And while most of these women would stress that they represent all constituents regardless of gender, ethnicity, race or faith, many feel they bear responsibility for changing the way in which Muslim women are perceived. They also want to show that that they make a valuable contribution to British society. Some have also challenged the clan-based system within Muslim communities that promotes men as community and political leaders while excluding women.
Far larger numbers of Muslim women also participate in women's community organisations and NGOs today than 15 years ago. These organisations work not just on issues concerning Muslim women—empowering them to deal with oppressive cultural and religious practices—but also to build capacity among Muslim women. They provide women with the knowledge and skills needed to enter public life and the labor market.
Muslim women have also become active in street politics. In the 2000s, girls and young women were foremost participants in the Stop the War movement and more recently they've been involved in support for Syrian refugees.
They are countering male domination within their communities by challenging the way in which mosques are dominated and run in Britain by all-male committees. Some women's organisations are planning women-only mosques, while others have called for transparency in mosque governance structures. They are pushing for more women to be involved in making decisions.
r presence in public arenas and break down stereotypes. That said, it is recognized that too many Muslim women still remain on the margins of society and the economy. State support is crucial in bringing them center stage.
However, it is important to show that Muslim women are not passive or isolated in the way that media representations suggest. They are subjects in their own right.
http://www.newsweek.com/muslim-women-are-rising-against-discrimination-491376
--
Burkini beach brawl leads third French city in week to ban swimsuit for Muslim women
Aug 18, 2016
A Muslim woman wears a burkini, a swimsuit that leaves only the face, hands and feet exposed, on a beach in Marseille, France, August 17, 2016. REUTERS/Stringer
It's unclear precisely why a brawl broke out on a French island beach over the weekend, mobilizing dozens and injuring five, but, according to officials, it involved a dangerous combination of hatchets, harpoons and strong opinions on the garment choice of several sunbathers of North African descent.
Behold the "burkini," a full body swimsuit worn by Muslim women. It's difficult to distinguish from the kind of traditional wetsuit commonly worn by scuba divers and surfers. Most are simple and black and seemingly inoffensive, but in France, the burkini – just like the burqa – has become a political and cultural trigger point.
The garment goes against the country's secular beliefs, government officials have said, and only furthers tension between French citizens who practice Islam and those who do not in a country that has suffered a series of targeted attacks by Islamist extremists in recent years.
France banned clothing that covered the face in public places in 2011, and this summer, as vacation season peaks at the Riviera, that scrutiny has been directed toward the burkini. The mayor of Cannes banned it from the city's beaches last week, reported the Associated Press, citing security concerns and saying the beachwear doesn't respect "good morals and secularism." Soon after, the mayor of Villeneuve-Loubet banned the burkini because of sanitary reasons.
"I was informed that there was a couple on one of our beaches where the wife was swimming fully dressed," Mayor Lionnel Luca told Sky News. "I considered that unacceptable for hygienic reasons and that in general it was unwelcome."
And on Sunday, after the beachside brawl and an angry 200-person rally, Sisco, on the island of Corsica, became the third French town to outlaw burkinis. The ban begins Tuesday.
Sisco Mayor Ange-Pierre told the BBC that Corsica was "sitting on a powder-keg," and that the new ordinance was not racist, but intended to ensure the safety of all beachgoers.
Conflicting accounts are shaping the narrative of the "burkini brawl," which may have had nothing to do with the burkini at all, reports the Los Angeles Times. According to the newspaper, local press reported that the fight broke out after several women swimming in burkinis became the subjects of a photo opp for a group of teenagers and their families, but a girl who witnessed the altercation said it started when three men argued with a tourist whom they accused of photographing the women.
Rocks and bottles were thrown.
When about 40 people from the nearby village arrived, the violence escalated, reported the BBC, and men were slashed by hatchets and harpoon blades. Three cars were burned, tires were slashed and as many as five people were taken to the hospital, the LA Times reported.
Tensions grew Sunday, when an impromptu rally was held and nearly 200 demonstrators marched on the city's Lupino district, where many families of North African descent live, according to the BBC. "This is our home!" they shouted.
The public prosecutor has opened an investigation into the weekend's violence, reported the LA Times, and on Monday, the French interior minister condemned the brawl.
Though the French public has shown support for so-called burkini bans – especially after 85 were killed in Nice by an Islamic State supporter last month and bombings and shootings left 130 dead in Paris last November – opponents have said it will only further divide a mourning country.
"Here in France we have a principle of secularism . . . but this law only talks about Muslim women," Feiza Ben Mohamed, spokeswoman for the Southern Federation of Muslims, told The Local about the burkini ban in Cannes. "The mayor talks about protecting public order, which means he thinks the presence of a Muslim woman on a beach will cause trouble. He also invokes the fight against terrorism so he is basically saying a Muslim woman who wears a burqini is a terrorist.
"Yet again it's ordinary Muslims who pay for the actions of terrorists even though they had nothing to do with it," Ben Mohamed added. "This is exactly what Daesh [the Islamic State] wants."
In a post about the Cannes burkina ban, writer Ikram Ben Aissa argued that these ordinances treat Muslim women as second-class citizens.
"Citizens should be free to wear what they choose!" she writes. "When will Muslims in Europe be respected and treated as equal citizens? When will we stop marginalizing millions of European Muslim citizens, especially women?"
The traditional dress for Muslim women in not-so-traditional settings has been a hot topic of conversation as of late, particularly after one more of Egypt's first Olympic women's beach volleyball team wore a uniform – a hijab with long sleeves and pants – that starkly contrasted with the usual teeny-tiny beach bikini worn by the other Olympic teams.
"We don't want to get rid of anything," Fatima Adwan, a spokesman for Fatima Bint Mubarak Ladies Sports Academy in Abu Dhabi, told The Washington Post last month. "The culture is what it is, and it's a beautiful culture as it stands. We want to say that you don't need to go against your culture to participate in sports."
That openness, however, has not penetrated French soil, and it appears Muslim women there may be on the losing side of a legal battle with the fashion police.
On Saturday, a court in Nice upheld the Cannes burkini ban, reported the LA Times, ruling that after the Nice attacks "forms of beachwear that indicate belief" could "exacerbate tension" and create a possible "threat to public order."
http://www.adn.com/nation-world/2016/08/17/burkini-beach-brawl-leads-third-french-city-in-week-to-ban-swimsuit-for-muslim-women/
--
Police in Cannes stop Muslim women wearing banned burkinis
18 Aug 2016
PARIS: Ten Muslim women wearing burkinis to the beach have been apprehended by police in the southern French city of Cannes in the three weeks since it imposed a temporary ban on the full body swimsuit, a local official said.
Arguing that the burkini defies French laws on secularism, Cannes is one of three cities in France to have banned the garment amid tensions after an Islamist militant attack in nearby Nice killed 85 people on Bastille Day on July 14.
The moves have sparked an intense public debate, with Muslim groups calling them unconstitutional, divisive and Islamophobic. The Conseil d'Etat, France's highest administrative court, will rule on the legality of the burkini bans in coming days.
In an interview with daily La Provence, Prime Minister Manuel Valls backed the municipal bans but said he saw no need for nationwide legislation. The women's rights minister has also backed the ban.
The burkini - a conflation of the burqa and bikini - is designed for Muslims who believe that Islam requires women to conceal everything except the face, hands and feet from all men who are not their husbands or unmarriageable kin.
A Cannes townhall spokeswoman told Reuters on Wednesday that since the burkini ban was put in place on July 28, 10 burkini-wearing women have been controlled by police. Six left the beach, four were fined 38 euros (US$43), she said.
Police cannot oblige women to leave the beaches for wearing a burkini, and the same person can only be fined once a day. The ban will end on Aug. 31.
"Following the attacks, the atmosphere is very tense and the burkini is seen as an ostentatious display that can threaten public order, that is why we took the measure," she said.
French citizens are on edge following a string of deadly attacks claimed by Islamic State, including attacks in Paris in November 2015 when 130 people were killed and the July 14 attack in Nice in which 85 people died when a militant ploughed a truck into a crowd.
Abdallah Zekri, head of the National Observatory against Islamophobia told BFM television that some French politicians were using the burkini debate to stigmatize Islam.
"It is terrible to see that the prime minister stokes the fire rather than trying to put it out," Zekri said.
The Cannes official said that burkinis first appeared on Cannes beaches last year and that their number was growing. The mayors of Le Touquet and Oye-Plage on the Atlantic coast and Leucate on the Mediterranean have also announced plans to ban the burkini.
The mayor of Le Touquet, Daniel Fasquelle, said he had not seen burkinis on his beaches but that he would impose a ban to send a message that "people with that kind of outfit are not welcome here".
In neighbouring Italy, Interior Minister Angelino Alfano said there would be no burkini ban, describing it as counter-productive.
In an interview with Corriere della Sera daily, Alfano said the best way to counter the threat of Islamist militancy was to expel radicals, adding that he wanted all Italy's imams to be trained in the country to ensure they worked within clear cultural norms.
http://www.channelnewsasia.com/news/world/police-in-cannes-stop-mus/3051708.html
--
URL: https://newageislam.com/islam-women-feminism/islamic-state-gets-first-female/d/108297
New Age Islam, Islam Online, Islamic Website, African Muslim News, Arab World News, South Asia News, Indian Muslim News, World Muslim News, Women in Islam, Islamic Feminism, Arab Women, Women In Arab, Islamophobia in America, Muslim Women in West, Islam Women and Feminism