New Age Islam News Bureau
30 Nov 2014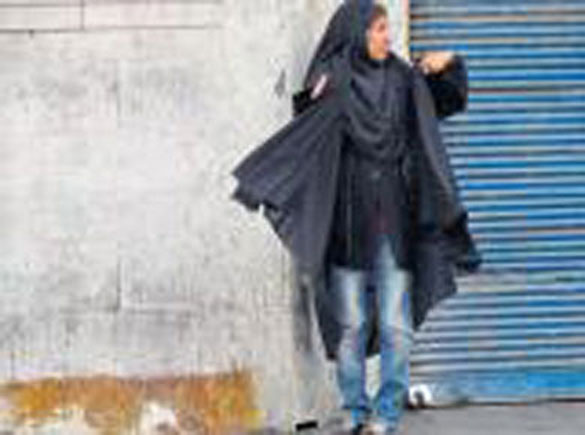 Photo: Trend of Wearing Hijab Growing In Kashmir
-----------
• Jihadis' Lawyer Springs British Woman from Jail to Fight in Syria
• Trend of Wearing Hijab Growing In Kashmir
• Ayaan Hirsi Ali and Other Feminists Ignore the Real Root of Misogyny
• More Reports Coming Out About the Plight of Yazidi Sex Slaves
• 14 Abandoned Children Embraced By Emirati Families
• Paperwork in Saudi Arabia Headache for Mothers Caring For Non-Biological Children
• Islamic State Converts: Torment Of a Jihadi's Mother
• Sheikhupura (Pakistan) assault: Court seeks report on 'stripping' of woman
Compiled by New Age Islam News Bureau
URL: https://newageislam.com/islam-women-feminism/isis-firing-squad-executes-two/d/100259
------------
ISIS 'Firing Squad' Executes Two Female Iraqi Parliament Members in Mosul
Nov 30, 2014
Reports out of Mosul claim that the Islamic State (ISIS) militants have executed two Iraqi female politicians in Mosul.
The two female candidates, who were former members of the Iraqi parliament, were taken into custody by ISIS three months back. The Sharia court that tried the two women and found them guilty of unlawful activities against ISIS. The two were arrested by ISIS for their work with the Kurdistan Democratic Party (KDP).
The Iraqi women were members of the Kurdistan Democratic Party (KDP) and since ISIS considers the Kurds as infidels, any alliance with them could end with a death penalty.
The local report claims that following their trial, the two women had confessed to their crimes. The Sharia court however refused to accept their apology and ordered them to be executed by a firing squad instead.
The two women, who have represented the city in the Iraqi Parliament, were shot in the public square of Faisalya in central Mosul.
Saad Mamuzin, the head of the KDP's Mosul branch confirmed to Rudaw about the execution of the two politicians.
"One of the candidates was Ibtisam Ali Jarjis on the Watanya list, and the second one was Miran Ghazi, a candidate for Arab List," Mamuzin said. Both women ran in Iraq's parliamentary elections last April.
Earlier last week, reports claimed that ISIS had executed a female politician in Raqqa. The reports said that Saada Al Ahmad was one of the leaders of "Al-Harakat Al-Sha'abiyya Al Qawimiyyeh Al-Massaanda", a political group that was actively working in Raqqa to unify the Syrian citizens and bring the violence in the country to an end.
This is the second incident in Mosul in which political activists have been targeted by ISIS. In September, an Iraqi lawyer and human rights activist was killed by Islamic State fighters, after she put up a post on her Facebook page condemning the "barbaric" bombing and destroying of mosques and shrines in Mosul.
http://www.ibtimes.co.in/isis-firing-squad-executes-two-female-iraqi-parliament-members-mosul-615634
-----------
Jihadis' Lawyer Springs British Woman from Jail to Fight in Syria
Nov 30, 2014
A British female jihadi has claimed the Islamic State (IS) sent a lawyer to secure her release from a Turkish prison so she could join the terror group in Syria.
Eighteen-year-old Umm Khattab al-Britaniyya describes in her blog how IS commanders arranged for a lawyer to come to the prison and persuade the Turkish authorities to free her and two other female fighters.
She said the lawyer 'worked some magic' after they were arrested near the Turkish border and jailed.
Umm Khattab, who is now living in the IS-run city of Manbij, northern Syria, with 16-year-old British jihadi twins Salma and Zahra Halane, says she feared she was going to be sent back to Britain.
It is not clear whether the IS lawyer went to court to argue the case or simply made legal representations on behalf of the three women.
In her diary Umm Khattab recounts that when she first arrived in Turkey earlier this year she met two other European female jihadis. But when they tried to cross the border into Syria they were all arrested and imprisoned by the 'Turkish military' on suspicion of being members of IS.
Umm Khattab, who married a Swedish jihadi recently killed in Kobane, says on her Tumblr blog: 'We tried to act like Syrians but they made us lift our Niqab up and they knew we weren't Syrians. So the T [Turkish] military men took us to their base and were questioning us whether we were with "Daesh" [IS]
'We completely denied all claims and said we were aid workers lol.'
The Turkish authorities were so concerned about the women that the next day they booked them on return flights to their home countries.
Umm Khattab recounts: 'Me and the sister's [sic] were just annoyed cause we were being sent back to Dar al-Kufr [land of non-believers].
'So Dawlah (IS) found out about our predicament and sent us a lawyer who worked some magic and after a looooong tiring week in prison they let us go, Alhamdulillah [all praise to God].'
After the IS lawyer had secured their release, the three women and their five children – all under the age of five – made a second attempt to cross the border, but were stopped and imprisoned again.
This time one of Umm Khattab's two friends used the guard's mobile phone to contact her husband, an IS fighter, and after he spoke to the officials, they were all released.
Umm Khattab adds: 'Then we went outside and there was a car outside for us but I still was very paranoid, so we went in the car and inside was the man who had interrogated us.
'So this guy drives... to another boarder [sic] controlled by Dawlah and we didn't even have to run across. They opened the gates for us and we entered shaaaaaaaaaaaaaaaaam by the will of Allah.'
Although the case cannot be verified as Umm Khattab has chosen not to reveal her true identity, it shows how far IS is able to infiltrate Turkey's border security to bring fighters and their families into Syria.
http://www.dailymail.co.uk/news/article-2854522/Jihadis-lawyer-springs-British-woman-jail-fight-Syria-Eighteen-year-old-says-ISIS-sent-legal-representative-help-secure-release-Turkish-prison.html#ixzz3KbXdrjSM
-----------
Trend of Wearing Hijab Growing In Kashmir
Zulfikar Majid, Srinagar, Nov 30, 2014
Nov 30, 2014
The trend of wearing Hijab (veil) is growing in Kashmir, especially among working women and students, over the last few years. The trend is in a more modern and happening way as women adopt to Hijab purely out of choice with slight add-ons.
This is in contrast to the Kashmir of nineties and last decade when militant outfits would ask women to adhere to Islamic dress code and use force to impo­se their diktats. In 1999, two girls had to be hospitalised after they were fired by militants for wearing jeans. In early nineties, Aasia Andrabi chief of radical women organisation Dukhtaran-e-Millat had launched a campaign in Kashmir, forcing women to wear "Burqa" (veil).
However, this time around women are opting for Hijab on their own will. Ufaaq, a university pass out, who wears bright blue coloured headscarf and dons a
Pakistani Kurta with floral designs over chic jeans says she opted for Hijab out of her own choice. "The trend of wearing Hijab with jeans is fashion and within the limits of religion. Most of my friends prefer to wear the combination of jeans and colourful scarves. It looks cool," she told Deccan Herald.
Asked what has prompted her and her friends to wear Hijab, she said: "Several girls find Hijab trendy. Some admire it as it frames their faces and others are simply relieved that they don't have to worry about how their hair looks all the time.
"When I joined University, in my class six out of 13 would wear Hijab. While I and three others had been wearing it since college days, the rest started it in the university. But once we passed out, almost all girls started wearing fashionable Hijab," she added.
While Purdah (veil) is considered as a fundamental part of Islam and it ought to be as simple as it could be, Kashmiri women can be seen making a style statement out of it in the Valley.
The Hijab wearing girls defend blending both western and Muslim cultures. "What is wrong if you look fashionable? If you wear fashionable attire within the limits of religion, there is no harm," says Shazia, who teaches in a government school.
"The attire has to undergo a change so that we can keep pace with the fast modernising society. I started wearing Hijab out of my own choice during college days. But, I wear it only over jeans as otherwise it looks very medieval," she says.
The rising inclination of Kashmiri women towards Hijab in a modern way is seen as following in the footsteps of women in the Middle East. "I have been to Sharjah, Dubai and other Gulf countries several times where most women wear Hijab over jeans. The same trend is fast catching up here as more and more young girls in Kashmir are combining Hijab with western outfits to look fashionable," Shazia adds.
A survey carried out by Kashmir University's Sociology Department reveals that 66 per cent of women in the Valley have voluntarily adopted Hijab while 31 per cent did it after being persu­aded and a mere three per cent did it after being forced. The survey done in 10 districts of Kashmir in 2013-14.
It reveals that 69 per cent of women who practise Hijab were employees in government and non-governmental sector while 27 per cent were students. "As many as 92 per cent of women interviewed during the survey revealed that they practise Hijab due to religious reasons while 3.75 per cent said they wear Hijab due to cultural reasons," the survey reveals.
Kashmir's leading sociologist Prof Bashir Ahmad Dabla says that general impression had been created in the country that Muslim women who practise Hijab are usually illiterate,
dogmatic, irrational and backward.
"Same impression had been created among Kashmir women. But Hijab practice in Kashmir has created no serious hurdle in the functioning of day-to-day normal social life. There seems to be no co-relation between Hijab and backwardness and illiteracy. Rather there is a correlation between Hijab and education and progress," he told Deccan Herald.
Dabla says that Hijab was prevalent in Kashmiri society from earlier times after conversion to Islam in 14th century. "But it has increased tremendously in the past few years and this new trend can be explained in terms of exogenous and indigenous developments," he says.
Elaborating it, he said, while the indi­genous refer to educational, economic and political developments in the state, exogenous refer to political, religious and other developments in the Muslim world, particularly in Iran. "This trend represents a self-initiated effort and was not imposed by force," he added.
Dabla says that prevailing political and religious conditions in Kashmir have supported the practice of Hijab. "While this practice in continuity has influenced the entire way of life, it involved women of all classes, groups and communities in Kashmir," he added.
Asked to comment on Kashmiri women blending both western and Muslim cultures, by wearing both Hijab and jeans, Dabla said: "Jeans and Hijab don't go in contradiction to each other. It is just like driving and Hijab. Modern Hijab styles provide them a freedom to look different in accordance with the religious obligations."
http://www.deccanherald.com/content/444615/trend-wearing-Hijab-growing-kashmir.html
-----------
Ayaan Hirsi Ali and Other Feminists Ignore the Real Root of Misogyny
Nov 30, 2014
WRITER and activist Ayaan Hirsi Ali is a formidable woman of substance, intellect and courage. Naturally that makes her a loathed figure in the modern feminist movement.
We can't have a fiercely intelligent woman talking about worthy issues when there's trivial nonsense to be bleating about; why worry about female genital mutilation when Tony Abbott is brazenly winking and looking at his watch?
Hirsi Ali's principled and uncompromising approach to equality and human rights is at odds with the vacuous attention seeking ways of the shrill feminists who dominate the agenda in Australia, UK and the US, though it could be argued that our local fright bats have set a new standard in faux fury.
It's not just Hirsi Ali's preoccupation with justice that infuriates the sisterhood but it's her determination to highlight what she sees as the root cause of much of the world's entrenched misogyny — Islam.
Many on the left simply cannot abide by the only religion they don't find abhorrent being scrutinised; time and again leftist feminist have sided with radical Islam instead of standing with the subjugated women from communities who adhere to backward cultural practices.
Who can forget the idiocy of Australian women donning Hijabs in solidarity with their Muslim sisters at a time when women in Iran were being blinded in acid attacks for breaking the strict Hijab code?
Then there's Germaine Greer who has likened FGM or female circumcision, carried out on millions of women every year, to getting a boob job or piercing. It takes a truly twisted mind to compare a young girl being held down while her clitoris and labia are excised without anaesthesia to a woman choosing to change her appearance through cosmetic surgery, piercings or tattoos.
For educated, Western women to liken the agonising pain and lifelong devastating effects of FGM to plastic surgery are not only offensive, it is depraved. But this cultural relativism is popular among some feminists, who see condemnation of FGM as an attack on cultural identity.
But you won't hear any such arguments from Somali-born Hirsi Ali who is among the estimated 140 million women around the world who have suffered FGM. She underwent the genital cutting, which is designed to rob a woman of sexual pleasure and make her socially acceptable for marriage, when she was just five years old. When she spoke recently at the Independent Women's Forum Women of Valour dinner, Hirsi Ali called out the women who have turned the feminist movement from a vehicle to educate girls and empower women to one obsessing about "trivial bull---t."
She implored the audience to "reclaim and retake feminism from our fellow idiotic women" and to fight the real war against women; that being waged by radical Islam.
The plea to reclaim feminism was also recently made by political activist and co-founder of Justice for Women, Julie Bindel, who wrote about her despair at the "current climate of McCarthyism within some segments of feminism and the left".
Bindel cited gender apartheid being promoted by a UK University as an example of how far feminism has strayed from its original objectives; students at King's College London supported gender segregation in line with the wishes of some Muslim students.
When even left wing feminist campaigners are calling their own movement "toxic" you understand why so many women refuse to identify themselves as feminists.
There's good reason why accomplished women from all facets of life, from Foreign Affairs Minister Julie Bishop to Yahoo CEO Marissa Mayer to actor Gwyneth Paltrow, do not want to be labelled with the F word.
Why identify yourself with a movement that's more concerned with silencing debate than championing the interests of the most powerless women in society?
And when they begrudgingly take an interest in genuine cases worthy of protest, it is in the most superficial, self-serving manner possible such as the hashtag activism that followed Islamic terrorists Boko Haram kidnapping more than 200 girls from a Nigerian school.
Surprisingly the sadistic militants who burned to death 59 schoolboys in an earlier attack have not released the girls despite celebrities posting sad selfies demanding them to do so. The students kidnapped by Boko Haram are the girls that Hirsi Ali is fighting for. They, like her, are victims of the most brutal misogyny imaginable, the type that sees girls mutilated, sold or killed in the name of religion. The type that thinks a just god wants a woman to endure the slow torturous death of stoning for the "crime" of infidelity.
For daring to speak critically of Islam, Hirsi Ali has been attacked and received death threats. She was collaborating with Theo van Gogh on a short film when the director was shot and killed by an Islamist terrorist. And earlier this year an online petition led to Brandeis University reversing its decision to give her an honorary degree.
But Hirsi Ali is not one to wrap herself in the warm cloak of victimhood. She uses her insights and intellect to shine a light on the plight of millions of voiceless girls and women around the world.
That should make her a heroine within the sisterhood but alas the stupidity that characterises much of the feminist movement has cast her as an enemy.
http://www.heraldsun.com.au/news/opinion/feminists-ignore-the-real-root-of-misogyny/story-fni0fhh1-1227140125661?nk=f5d8c4d5821aa42cc9c7b4d49745d2fa
-----------
More Reports Coming Out About the Plight of Yazidi Sex Slaves
Nov 30, 2014
More horrifying accounts of young Yazidi women being kidnapped and sold into sexual slavery by the Islamic State are being published weekly in Western media.
Israel Hayom described the dire situation Friday in an extensive report. According to Paulo Kosaka, a well-known Portuguese politician who traveled to the region, the problem of slavery is more widespread than the UN initially acknowledged. "At least several thousand women were enslaved overnight," he says. "In many cases, these are very young girls, only 11 or 12 years old."
Many of the women and girls were taken in August, when IS militants took control of the Sinjar region of Iraq where they lived. Some managed to escape their captors, only to discover they had no home to return to. Refugees from Sinjar are now living primarily in the area of Dohuk, a Kurdish city in northern Iraq.
The Yazidis are a religious minority. Culturally Kurdish, they practice a tradition which combines elements of Sufism and Zoroastrianism, making them apostates and idolaters in they eyes of the Islamic extremists of IS.
"Before Shaytan [Satan] reveals his doubts to the weak-minded and weak hearted, one should remember that enslaving the families of the kuffar [infidels] and taking their women as concubines is a firmly established aspect of the Shari'ah that if one were to deny or mock, he would be denying or mocking the verses of the Qur'an and the narration of the Prophet … and thereby apostatizing from Islam," IS stated in its Dabiq magazine, as reported by The Christian Post.
Now, families of the kidnapped women and girls are paying enormous ransoms to get them back. Nearly 150 girls have escaped or been bought back, according the Christian Science Monitor, some for as much as a year's salary, or $5,000. Kurdish sources say their government has already paid $1.5 million to retrieve captured slaves, both men and women.
One teenaged girl, Sabreen, spoke to the Christian Science Monitor about her ordeal. "Lots of men used to come and look around and when they would see a girl they liked they would say 'I want to buy that one,'" she says. "There was an emir who was taking money for the girls – $1,000 to $1,500." She was ultimately rescued by an uncle, Hamid.
"Suddenly you get a phone call out of the blue saying 'We have your daughter.' They don't tell you their names or anything like that," Hamid told the Christian Science Monitor. "Or 'We have your girl. We want this amount of money.'"
"If you can find someone you can trust, that man goes and says, 'I want this girl to marry,' and he pays it straight to IS," he said. "You can't say 'I want to buy three girls back' – they won't give them to you like that."
Initially, the family paid $10,000 to rescue one of their relatives. Now, the price has come down, but not enough. "People were willing to pay any amount of money," says Hamid. "But now in my own family, we have about 30 girls missing. If you have to pay $5,000 for each one of them … you will not be able to buy all of them back."
http://www.breakingisraelnews.com/25115/reports-coming-plight-yazidi-sex-slaves/#jx1wPDecplcf4SRg.99
-----------
14 Abandoned Children Embraced By Emirati Families
Nov 30, 2014
A total of 14 abandoned children were embraced by Emirati families in the past two years in Dubai, according to the Dubai Community Development Authority (CDA).
Adoption is prohibited under Sharia Law, however, couples or single mothers are encouraged to foster abandoned children as guardians.
Speaking to Emirates 24|7, Badria Al Shamsi, in charge of overseeing alternative families for the CDE says they launched this programme for children who were left alone and abandoned by parents, in order to provide them with normal family life and acceptance in the society.
"Through this programme, we were able to help six girls and eight boys find a family and have a normal life away from the shelters," she said.
Al Shamsi pointed out that according to Federal Law No. 1 for the year 2012 on the Care for Abandoned Children, an abandoned child is one found inside the country and who has no known parents, and no natural family extension.
She explained that this programme allows only Emirati families to embrace an abandoned child after meeting all the social and psychological criteria.
"Embrace programme's criterion is set to do what is best for abandoned children.
"These are many, but the most important condition is that both parents - or the single mother - should be Emirati and Muslim, residing in the UAE.
"The second most important condition is that the spouses should be at least 25 years of age, while the single mother should be at least 30-years-old.
"The hosting family or the single mother should also be free from infectious diseases and psychological and mental disorders that could affect the wellbeing of the child.
"They should also have the financial capability to look after the child," she explained.
According to her, also both parents should be socially and psychologically ready to look after the abandoned child.
"They should be in good health and also financially independent.
"The parents should undertake to treat the child well, bring them up in a proper manner, take care of their health and protect them."
She pointed out that the family or the single mother should be willing to continue with the follow-up process and the post caretaking stage, because this is a life-time decision and the child will live with them forever.
"After meeting all the criteria, and getting the approval to embrace the child, we send the child to live with the family or the single mother for a trial period of six months.
"During this period, we follow up the child and how he or she is doing with the family by both field visits and over the phone.
"This is important to ensure the stability of the child with his or her foster family," she explained.
She stressed that the CDA will take the right action for the child once they notice any instability with him or her or with the family.
She mentioned that the family must be an Emirati family because they are the best to raise the child according to the customs and traditions of the UAE and the social heritage.
http://www.emirates247.com/news/emirates/14-abandoned-children-embraced-by-emirati-families-2014-11-30-1.571675
--------------
Paperwork in Saudi Arabia Headache for Mothers Caring For Non-Biological Children
Nov 30, 2014
JEDDAH — Women who have taken on the long-term care of children who are not their own are having a hard time issuing official papers for these children, Makkah daily reported.
A Ministry of Justice source said there were many court cases involving mothers who wanted official procedures at government directorates such as the Department of Civil Affairs to be better facilitated.
Many of these women wanted a rule that such paperwork could only be completed with the approval of a male guardian to be scrapped.
They said they were being unfairly controlled and restricted by their husbands. In turn, this was hindering necessary paperwork for their children.
They said they wanted to be able to obtain national IDs, passports and other official documents for these children with no restrictions.
The sources added that in response to these cases, the Supreme Judicial Council issued a decision to make it easier for all mothers caring for such children to get their procedures done in government and private directorates.
Despite the decision, complaints about difficulties with regard to processing paperwork continue to persist.
Lawyer Rashid Al-Amr said the Supreme Judicial Council's decision was insufficient. "The husbands' consent is still an official requirement and in most cases involving these mothers, the husbands refuse to give their wives the official papers and would only give them an official copy of the documents.
"This is not sufficient to complete any official documentation." Civil Affairs spokesman Mohammad Al-Jasser said Article 23 of the Civil Affairs Charter states that requesting an official copy of any identification documents from the directorate can be done in person, by relatives and any official organization.
Therefore, these women can get their paperwork done without a male guardian. Article 70 in the charter states that individuals and their sponsors or guardians can request the renewal of their national or family ID card online and there is no need for anyone to visit the directorate.
"There is no real obstacle in the face of women in the government directorates except for the fact that they might not be fully aware of the procedures and regulations," said Al-Jasser.
http://www.saudigazette.com.sa/index.cfm?method=home.regcon&contentid=20141130225946
-----------
Islamic State converts: Torment of a jihadi's mother
Nov 30, 2014
Frenchwoman Marie has lived in fear since her son decamped to Syria
She believes there is no force on Earth more powerful than a mother's love. If she could, she would pull him back through sheer force of will. Since her 22-year-old son Timothée travelled to Syria in September to join Islamic State, Marie (53) has lived on a precipice. She sends emails "into the void" every week. And she fears the irreparable; that Timothée could veer into barbarism, like the two Frenchmen his age who were shown participating in a mass beheading of Syrian pilots on an IS video. And that Timothée could die.
Marie is one of thousands of mothers confronted by the same nightmare. She asked that the family's surname be withheld, because IS militants watch the internet closely and have reportedly punished volunteers whose families talked about them. And she is afraid of losing her job if her employers learn her son is a jihadi.
French authorities say 1,132 French men and women, some younger than 18, are involved in the Syrian jihad; one third are currently in the combat zone. Si Rien n'est Fait Agissons ("If nothing is done, let's take action"), a support group founded by a woman who lost two sons in Syria, claims their real number is closer to 5,000, because many parents do not report their children's disappearance. The group believes some 20,000 "internationals" have joined IS.
Youth exodus
"It's a haemorrhage, an epidemic," says Marie. "Something that surpasses our understanding." Had France taken a stronger stand against the Syrian dictator Bashar al-Assad, she believes, the exodus of French youths, at least 23 per cent of whom are converts to Islam, might not have happened.
A recent IS video showing young Frenchmen burning their passports "was their way of saying the West is useless", Marie says. "They're saying, 'You didn't want to help us ([/fight Assad)/], so we're doing it without you. And we're stealing your children, draining your life force.'"
Marie and her husband, Francis (55), taught their two sons to be tolerant, open and humane. Timothée was baptised a Catholic. He read books on religion and philosophy. "He was looking for something," Marie says. Two years ago, he chose Islam.
"He got down on his knees in front of us and said, 'Papa and Mama, I have to tell you something'," Marie recalls. "I wept. Not because it was Islam, but because I felt excluded. He did it on his own, in his little corner. That really hurt. When I started crying, Timothée cried too. He put his arms around us and he said, 'Mama, it doesn't matter. I'm still the same. It doesn't change anything.'"
Marie sells advertising for a lifestyle magazine. Francis owns a small cosmetics company. Timothée was a happy, outgoing boy who loved sports, music and dancing. "But he couldn't bear injustice, inequality and corruption," Marie says. "He was disgusted by society. After he converted, he was calmer, meditative."
Timothée's girlfriend, Alison, hoped they could continue their relationship. "But when you're in love with someone – and they were in love – after a while if you can't touch the person or kiss them, it's difficult," Marie says.
Timothée dropped out of university, ate Halal food, prayed five times a day and increasingly wore khamis, a long, Gulf Arab-style shirt. He refused to dine with the family if there was wine on the table. He did odd jobs, including selling khamis in an open-air market. He bought a suit and worked as a driver.
Marie shows me a photograph of Timothée in his driver's suit. He is pale, with brown hair, green-brown eyes and a radiant smile. "That beard drove him crazy, because it wouldn't grow longer," she laughs. "They wear beards to show they are pious, and to resemble the Prophet. A long beard means you're wise."
https://www.irishtimes.com/news/world/islamic-state-converts-torment-of-a-jihadi-s-mother-1.2019406
-----------
Sheikhupura (Pakistan) assault: Court seeks report on 'stripping' of woman
Nov 30, 2014
LAHORE: A Christian woman was allegedly thrashed, stripped and then dragged in the street by a family during a scuffle in Sheikhupura district of Punjab earlier this month.
The victim, A*, said that accused Rani Bibi and her daughter Mahjabeen abused her while she was on her way to a market. A scuffle broke out among the women after which Rani called her sons Mubeen and Muneeb, who harassed A publically, tore off her clothes and dragged her in the street.
The Sheikhupura additional district and sessions judge on Friday summoned the investigation officer (IO) of the case after the four accused, including the two women, were granted pre-arrest bails. The judge was surprised to know that in the first FIR, which was registered by the Ferozwala police under Section 354, there was no mention of Section 354A of the Pakistan Penal Code.
Section 354A reads: "Whoever assaults or uses criminal force against any woman and strips her of her clothes and in that condition exposes her to the public shall be punished with death or with imprisonment for life, and shall also be liable to fine". The judge directed the IO to complete investigation and inform the court why Section 354A was not included in the initial FIR.
A, who runs a saloon, alleged that Rani Bibi and her daughter came to her home on November 15 and asked her to convert to Islam. A heated debate ensued. Later on November 19, A and her son were passing through a street when Mahjabeen abused her on which she got infuriated. The victim said it was only after the intervention of a Christian community member that the police included Section 354A into the FIR.
On the other hand SP Investigation Rana Imtiaz said it was incorrect to say that the woman was dragged naked in the streets. "However, it is correct that she was badly thrashed," he admitted.
Meanwhile, the accused family claimed that A owed them Rs5,000 which she did not return, and this led to a scuffle between them. (NAME OF THE VICTIM HAS BEEN CHANGED TO PROTECT HER IDENTITY)
http://tribune.com.pk/story/799062/sheikhupura-assault-court-seeks-report-on-stripping-of-woman/
-----------
URL: https://newageislam.com/islam-women-feminism/isis-firing-squad-executes-two/d/100259