New Age Islam News Bureau
7 Aug 2018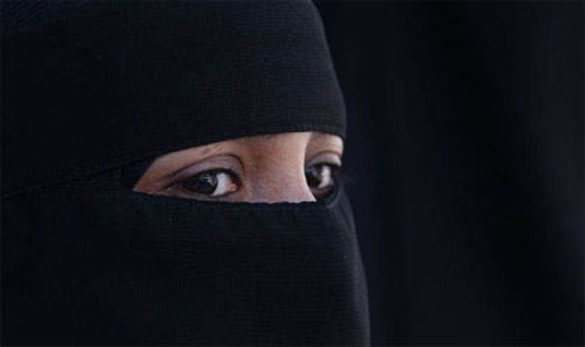 Vice police have been ordering women to comply with a law making the veil obligatory (Image: GETTY [stock image])
-----
• Saudi Arabia Could Soon Appoint Women as Judges
• Women Lawyers Rejoice Over Growing Legal Role in Saudi Arabia
• Pioneering Saudi Female Director Keen to Film Back Home
• Women Must Lead Iraq's Anti-Corruption Fight, Baghdad Mayor Says
• Boris Johnson: Muslim Women Wearing Burqas 'Look like Letter Boxes'
• 10-Year-Old Abu Dhabi Girl Hasn't Stepped Out Of Her Tin-Roofed Home in Years
• Egypt's Salafists Start Offering Marriage Counselling
Compiled by New Age Islam News Bureau
URL: https://www.newageislam.com/islam-women-feminism/iranian-women-fight-back-veil/d/116063
--------
Iranian Women Fight Back Against Veil-Filming Attacks from 'Vice Police' and Posting Online
Aug 6, 2018
The #MyCameraIsMyWeapon movement emerged in Iran where the Gasht-e-Ershad vice police have been ordering women to comply with a law making the veil obligatory which was introduced by the Islamic Republic in 1979.
The #MyCameraIsMyWeapon movement was launched by journalist and activist Masih Alinejad – who currently lives in New York City.
She is encouraging Iranian women to film scenes of daily life where they are sexually harassed, assaulted or arrested for not wearing the veil - and then publish their videos on social networks.
In a series of online videos Ms Alinejad says even without the debate about sexism and female oppression the Islamic government – which s battling an economic crisis - is wasting huge amounts of money paying the vice police.
Some of her videos show women the vice police consider 'badly veiled' or immodestly dressed assaulted and thrown to the ground.
Ms Alinejad has been fighting for women's rights in Iran – especially against wearing the mandatory veil - since she was a teenager.
She went to prison, and had to flee her country before going into exile in London.
The success of her campaign however has turned her family against her and family members have appeared on TV to denounce her.
Ms Alinejad said: "At first, tears rolled down my eyes when the program began.
"The Islamic Republic is using my family in an Orwellian attempt to shame and humiliate me because of my political beliefs.
"The program has torn our family apart. My parents have so far resisted all the pressures to take part in any propaganda programs against me. My mother is still under pressure.
"My mother was in tears when I spoke to her and told me she just wants all the pressures to stop. I'm extremely worried about my mother's life.
"On a personal level, I am immensely proud of my mother for resisting the pressures to appear on these fake news programs to denounce me. I am angry at the pressure brought on my family.
"If the Islamic Republic has an issue with me then they should fight me and not bring my family into it."
https://www.express.co.uk/news/uk/999689/Muslim-hijab-veil-twitter-fightback-MyCameraIsMyWeapon
--------
Saudi Arabia Could Soon Appoint Women as Judges
August 6, 2018
Manama: Saudi Arabia could soon appoint women as judges if a recommendation by Shura Council members successfully goes through the process.
The 150-member council is currently in summer recess, but will in four weeks look into the recommendation "to empower competent Saudi women who are legally and religiously qualified to hold judging positions", Saudi daily Okaz reported on Monday.
The recommendation, presented by Members Faysal Al Fadhel, Lateefa Al Shaalan and Atta Al Subaiti within the Islamic Affairs and Judicial Committee, calls upon the justice ministry to help with the appointment of women as judges.
The rationale for their recommendation included the availability of legally competent Saudi women with full merit for judicial functions, a shortage of judges and vacant judicial positions, the members said.
Not appointing women in the judiciary is incompatible with the Kingdom's Vision 2030 which calls for empowering women and investing in their potential and aptitudes, they added.
Women have been recently allowed to work as investigators at the Public Prosecution Office, they added.
The recommendation included scholarly references arguing that there were no religious texts that barred women from becoming judges as well as references to other Arab and Islamic countries that had appointed women as judges.
Tunisia, Algeria, Morocco and Sudan had women judges since the 1960s while Jordan appointed its first woman judge in 1996, Egypt in 2003 and Bahrain in 2006, they said.
The Saudi judiciary system does not specify gender in the requirements to be appointed judge.
The Shura Council comprises 30 women
https://gulfnews.com/news/gulf/saudi-arabia/saudi-arabia-could-soon-appoint-women-as-judges-1.2262252
--------
Women Lawyers Rejoice Over Growing Legal Role in Saudi Arabia
August 7, 2018
RIYADH – Obstacles facing Saudi women lawyers have become a thing of the past. Female lawyers have now become part and parcel of the Kingdom's judicial system as they practice the profession alongside their male counterparts.
"We don't face any problems and difficulties in carrying out our duty with responsibility," said Bayan Zahran, a lawyer, while speaking to Okaz/Saudi Gazette. "The situation of women lawyers is totally different from what was five years ago and we defend our clients inside the courts," she added.
Zahran referred to some of the difficulties female lawyers had to face five years ago, especially when they applied for license. "Officials used to express surprise when we applied for license. We have been successful in removing their apprehensions through hard work."
Speaking about major cases being handled by women lawyers, Zahran said: "We have been handling cases related to divorce, rights of divorcees, payment of alimony, reconciliation between couples, payment for housing and furniture, and issues related to married life."
Najoud Qassim, also a lawyer, said women lawyers must be allowed to take part in reconciliation sessions, especially when married life becomes impossible for couples and when there are reports of family violence, which makes reconciliation impossible.
"Housing for children must be ensured by the father before divorcing their mother to ensure stability in their life," she said. Qassim called for electronic recording of court proceedings. "It will enable women lawyers to make corrections in their defense statements before court endorsement," she added.
Tasneem Al-Raheeli, a trainee in legal practice, highlighted the remarkable progress achieved by the Kingdom's judicial system over the past few years. However, she called for increasing the number of workers at courts to ensure speedy justice.
Hanan Al-Qahtani spoke about difficulties being faced by women lawyers to find training offices. Some offices insist that the trainees should not receive any salary. The authorities have demanded that bachelor degree holders in law should get training for three years.
"Prospective women lawyers in remote regions face difficulty to attend legal courses and have to travel long distances to reach law colleges in major cities," she pointed out.
High training charges are another major problem, Al-Qahtani said. "Sometimes the amount will reach SR2,000 daily," she told Okaz/Saudi Gazette.
Noura Al-Qarni stressed the need to reduce protracted court hearings, as this would delay other cases.
Sara Al-Atwi emphasized the capability of women lawyers to do their duty in a professional and responsible manner.
"We can also educate the community on rules and regulations as well as their rights and duties," she added.
Al-Qarni emphasized that women lawyers should get proper training in order to defend cases of their clients successfully without incurring any losses.
http://saudigazette.com.sa/article/540624/SAUDI-ARABIA/Women-lawyers-rejoice-over-growing-legal-role
--------
Pioneering Saudi Female Director Keen to Film Back Home
August 7, 2018
Paris — Fresh from shooting her first film in English, Haifaa Al-Mansour plans to return to her native Saudi Arabia next month for her new project — but this time, she won't be directing out of view by walkie-talkie from the back of a van.
"When I started making films — I started in 2005, when my first short came out — people didn't believe in cinema in Saudi Arabia — films were illegal, the country was very segregated, so it was like 'a woman making films, oh!'," the 43-year-old director told AFP in an interview.
"But Saudi Arabia has changed," Mansour said.
Late last year a decades-old ban on cinemas was lifted.
Saudi Arabia this year made its first official appearance at the Cannes film festival with its submission of a series of short films.
Mansour was the first woman to shoot a film in the country, the critically acclaimed "Wadjda" from 2012 about a girl who dreams of riding her own bike.
During the filming, she often had to direct her team via walkie-talkie while keeping out of sight in a van, since she could not be seen in public alongside male actors and crew members.
"I don't think I will be in the van anymore," she said.
"Now we have a film fund and they are supporting my next project, which is called 'The Perfect Candidate', about a young Saudi female doctor who decides to run for an office in a municipal election," she said. "It will be wonderful to be part of the evolution of film in the country," she added.
"Mary Shelley", her biopic of the 19th-century author of the horror classic "Frankenstein", is now hitting screens worldwide.
Mary Wollstonecraft Shelley was just 18 when she traveled to Lake Geneva in 1816 with her future husband, the poet Percy Shelley, and their son to vacation alongside friends including Lord Byron.
Kept inside for days by heavy rains, they challenged each other to write a ghost story, sparking the Gothic tale of "Frankenstein; or, The Modern Prometheus", which was eventually published in 1818, but without Mary Shelley's name on the cover.
"For her, to come and write something so original and not to have her name on it, I could not not tell that story. I felt just like, 'this is definitely a Haifaa film'," Mansour said.
The offer to direct the film, starring Elle Fanning, came as a surprise — not least because Mansour had previously filmed mainly in Arabic.
But having studied literature at the American University in Cairo and film at the University of Sydney, she was ready for the challenge of working in English.
"We did a lot of rewriting on the script — it's not only a love story," she said.
After filming the movie in Ireland, Luxembourg and France, Mansour said she was eager to work again in her native Saudi Arabia. "I think it is very important to make films there, especially with Saudi Arabia embracing films and allowing film theaters. It will be wonderful to be part of the evolution of film in the country," she said.
"I think it will have a great impact on young professional women." — AFP
http://saudigazette.com.sa/article/540632/SAUDI-ARABIA/Pioneering-Saudi-female-director-keen-to-film-back-home
--------
Women Must Lead Iraq's Anti-Corruption Fight, Baghdad Mayor Says
Mina Aldroubi
August 6, 2018
When she was a top civil servant, Zikra Alwash worried about education.
Now, as mayor of the nation's capital Baghdad, it is corruption that dominates her working hours.
As the city's first female mayor, she is in office at a time of public disdain for many politicians. Last month, people took to the streets to protest against corruption, particularly in southern Iraq, and the need for better public services and government.
With the capital still the nation's power centre, she has made the battle against corruption — and women's role in it — her biggest campaign.
The 50-year old civil engineer, mayor since 2015, has given herself a decade to not only revive the war-torn city but to achieve gender equality and place women at the heart of central government.
"The 'women united against corruption' campaign was launched by a number of Iraqi females aiming to fight corruption and fraud," she told The National.
"We can safely say that women's involvement in this matter has been very limited," she said.
Bad government has been central to Iraq's dire problems, with international monitors routinely putting the country near the top of the list of failing states.
Many Iraqis believe that they live in the world's most corrupt country — Transparency International placed it the 169th worst nation of 180 — on its Corruption Perceptions Index last year.
Ms Alwash also chairs a national committee for women's advancement in Iraq. As such, reversing decades of endemic corruption, she says, offers an opportunity to boost women's involvement in a fragile political system.
Women's efforts towards equal pay for equal work, as well as leadership and management positions can be heavily hindered by fraud, she said.
As the first female mayor in the Iraqi capital's history she has crossed such barriers, although the task of governing a war-broken city remains mammoth, regardless of gender.
Baghdad's infrastructure was hindered by a 13-year international embargo against Saddam Hussein's regime. The 2003 US-led invasion that toppled him saw buildings flattened. The subsequent years of sectarian violence and the rise and fall of ISIS has added to the dysfunction.
Today, Baghdad has more than seven million inhabitants — an increase of 45 per cent since 2015, a year after ISIS seized a third of Iraq and triggered a rural exodus.
Future plans
Baghdad has been on the decline for decades, with many districts abandoned. Yet a rising population has coincided with chronic traffic jams that pump out suffocating pollution.
"Plans are under way to improve the services across the capital, particularly the city's infrastructure following the increase in population," Ms Alwash said.
The mayor has set her sights on reducing the municipality's expenditure and ensuring that institutions are self-reliant. She also aims to attract foreign investment, to increase the capital's income.
"Revenues made do not cover our staff salaries and the municipality's allocations. We have taken into account the economic crisis the country is going through as well as its brutal war against ISIS," she said.
The mayor said that city officials had found alternative solutions to ensure basic services were distributed around the capital.
Despite the challenges, Ms Alwash vowed to "maintain the existing infrastructure of Baghdad and to facilitate projects that will cater to the inhabitants".
A former director general at Iraq's higher education ministry, the mayor was appointed by Prime Minister Haider Al Abadi, and took over from a predecessor long embroiled in corruption allegations.
Corruption still deters the progress that women have made in attaining equal rights to their male counterparts, she said.
Women's representation in government
The number of women in the central government remains low but Ms Alwash has vowed to address the issue.
"We are always calling on the government to increase women's representation in holding leadership roles in ministries and legislative bodies."
The cabinet is the place where women can impose their presence, she said, while highlighting the importance of the government in supporting women by setting up training courses on project or business management.
"We have proven that women in legislative bodies are excellent in their positions but women need to be empowered economically through workshops and programmes carried out by the government and international bodies," she said.
Security concerns
Ms Alwash warned that security would be critical for achieving such goals, and that while ISIS had been defeated, countering the group's ideology would be a long campaign.
"When ISIS invaded Iraq, the group had a huge impact on women, they left them displaced, widowed, they violated their basic rights and in some cases even raped them."
The municipality fears an ISIS-led resumption of attacks on Baghdad's inhabitants as well as its staff.
When Baghdad was going through security challenges, "we had many employees under attack, many of them were martyred", she said.
Yet, somehow the capital is still managing to go through a transitional period of reconstruction and investment.
"Our staff are on high alert, we are managing to offer services and to achieve justice."
https://www.thenational.ae/world/mena/women-must-lead-iraq-s-anti-corruption-fight-baghdad-mayor-says-1.757503
--------
Boris Johnson: Muslim Women Wearing Burqas 'Look like Letter Boxes'
06 August 2018
06 August 2018
The former foreign secretary came out against calls for a ban on the face-covering veils in public places, but described them as "absolutely ridiculous" and compared their wearers to rebellious teenagers. His comments, in response to the introduction of a Burqa ban in Denmark, sparked an angry response from Muslim organisations and MPs, who accused him of stoking Islamophobia for political gain. The assistant secretary general of the Muslim Council of Britain, Miqdaad Versi, said Mr Johnson was "pandering to the far-right", while Labour MP David Lammy branded him a "pound-shop Donald Trump".
Lawyers representing asylum seekers facing eviction to launch court challenge Labour's Jess Phillips said she would report Mr Johnson to the Equality and Human Rights Commission. Denmark last week followed France, Germany, Austria and Belgium in banning face-covering garments like the Burqa and Niqab in public places. A fine of around £120 has already been imposed on a woman wearing a Niqab in a shopping centre in the town of Horsholm, after another woman reportedly tried to tear it off. Downing Street confirmed that the Government does not support a ban in the UK. Writing in the Daily Telegraph, Mr Johnson said he felt "fully entitled" to expect women to remove face coverings when talking to him at his MP's surgery, and said schools and universities should be able to take the same approach if a student "turns up ... looking like a bank robber". "If you tell me that the Burqa is oppressive, then I am with you," he wrote. "If you say that it is weird and bullying to expect women to cover their faces, then I totally agree - and I would add that I can find no scriptural authority for the practice in the Koran. "I would go further and say that it is absolutely ridiculous that people should choose to go around looking like letter boxes." Businesses and government agencies should also be able to "enforce a dress code that enables their employees to interact with customers", including by allowing them to see their faces, said Mr Johnson. But he added: "Such restrictions are not quite the same as telling a free-born adult woman what she may or may not wear, in a public place, when she is simply minding her own business."
A total ban would give a boost to radicals who claim there is a "clash of civilisations" between Islam and the West, fanning the flames of grievance and turning women into "martyrs", he warned. And he said that a ban on Burqas could lead to "a general crackdown on any public symbols of religious affiliation". Mr Johnson wrote: "Like a parent confronted by a rebellious teenager determined to wear a spike through her tongue, or a bolt through her nose, you run the risk that, by your heavy-handed attempt to ban what you see as a bizarre and unattractive adornment, you simply stiffen resistance... "If Danish women really want to cover their faces, then it seems a bit extreme - all the caveats above understood - to stop them under all circumstances. I don't propose we follow suit. A total ban is not the answer." Mr Versi responded on Twitter: "Boris Johnson says a woman in niqab is 'looking like a bank robber' or 'looking like letter boxes'. "Is this language anything other than pandering to the far-right? Deeply disappointing that (the) Telegraph platforms this disgusting language." And Mr Lammy said: "Muslim women are having their Burqas pulled off by thugs in our streets and Boris Johnson's response is to mock them for 'looking like letter boxes'. "Our pound-shop Donald Trump is fanning the flames of Islamophobia to propel his grubby electoral ambitions." Labour MP Stella Creasy said voters in a potential Conservative leadership contest should note that Mr Johnson appeared to be positioning himself as a figure in the mould of US right-winger and former Trump aide Steve Bannon. She warned he was in danger of "going full Morrissey", in reference to the singer who has been mired in controversy over comments on immigration, and said her advice to Mr Johnson was that "being a buffoon, not being a racist and misogynist, (is) more British". Prime Minister Theresa May's official spokesman said: "The long-standing Government position on this is clear, that we do not support a ban on the wearing of the veil in public. "Such a prescriptive approach would be not in keeping with British values of religious tolerance and gender equality."
https://www.scotsman.com/news/boris-johnson-muslim-women-wearing-Burqas-look-like-letter-boxes-1-4779423 Read more at: https://www.scotsman.com/news/boris-johnson-muslim-women-wearing-Burqas-look-like-letter-boxes-1-4779423
--------
10-Year-Old Abu Dhabi Girl Hasn't Stepped Out Of Her Tin-Roofed Home in Years
August 7, 2018
A 10-year-old girl has never stepped out of her tin-roof home in Abu Dhabi City for the most part of her life. She had to stop schooling in Grade 2 and has got no friends. And the saddest part is she has seen her parents being often jailed.
"The outside world is dangerous. I never go out. I am happy with my friends inside this laptop cartoons. I haven't seen my mother for long. I hope she will be back to take care of me," Maleha said.
Maleha is the daughter of Indian expats Faizal A. and Bindu - parents who had well-settled jobs. But the lure of business and the incompetence to run it saw them spend more time in jail than with their daughter. Her mother is jailed for years now over cheque bounce case. Her father is out of jail but his visa expired seven years back. Maleha has a valid passport but no visa or Emirates ID. Daily existence is a struggle for this family but Maleha's main concern is to see her mother. And amnesty scheme has given the family new hope.
Recession-hit lives
Faizal came to the UAE in 1995 and worked as an engineer for nine years. It was a chance meeting and interaction with Bindu, then a pharmacist, which resulted in marriage in July 2004.
"Bindu was Hindu and she embraced Islam. She was also a divorcee with a girl child. We faced snub from our families over this decision. Everything was fine until we decided to start a business. We started with the sale of animal drugs. But Dubai real estate boom lured us to construction," Faizal said from his 2mX5m room.
And then their trouble started.
"In 2007, a Dh400,000 cheque got bounced and I was jailed. Bindu was pregnant and then a friend helped us with construction projects. He introduced Bindu to B.P., a man who promised to help get me out of jail."
Faizal claimed the man was given two signed blank cheques by Bindu to get money from a pawnbroker but no money was given. "He said both cheques were missing. We didn't suspect anything fishy as he was introduced by a friend. Luckily we got a big project in Dubai and with the first payment from that, I was out of jail. Then we bagged some good projects in Abu Dhabi. Life was like a dream until everything crashed in 2008 with the economic slowdown. Our payments stopped and we couldn't cope with pressure mounting from our clients."
Faizal claimed B.P. presented one of the blank cheques with an amount of Dh900,000 and then filed a case. We went into hiding in Ajman and later in Dubai, but a friend informed authorities about us. We were arrested in front of our daughters. With different cases, I was kept in Dubai jail and my wife in Abu Dhabi. I was out in a few months and raised Dh200,000 to get bail for Bindu. However, in 2013, B.P. presented another cheque of Dh10 million and Bindu is still in jail," Faizal said.
Father, 2 daughters and a room
"Life is a struggle since then. We are living in this one room stuffed with clothes and other things. We are surviving on help from like-minded people. A few years back, I send our elder daughter Ashwathy to India due to lack of money. She stays with a relative in India but her studies too couldn't continue beyond school. Maleha's studies were stopped as villa schools were shut and she didn't have any valid documents. My visa expired seven years ago and I am not working anymore. I am scared if I will be arrested then what will happen to Maleha. She doesn't know the outside world. She doesn't know good or bad strangers. We, as parents, have been a failure. I am clueless but hope we will get a respite during this amnesty period. I am counting on Indian Embassy to help us out. I need to save my daughter. I want to raise my daughters in a proper manner," Faizal said.
https://www.khaleejtimes.com/nation/abu-dhabi/10-year-old-abu-dhabi-girl-hasnt-stepped-out-of-her-tin-roofed-home-in-years--
--------
Egypt's Salafists Start Offering Marriage Counselling
Walid Salah
August 6, 2018
CAIRO — Egyptians in general welcome premarital education for Muslim couples, in light of the country's high divorce rate. But courses offered strictly to young women by Salafi groups are raising controversy for their claims that women are solely responsible for their marriages' success or failure.
In a statement published July 20 in Egyptian newspapers, Salafi preacher Sameh Abdel Hamid called on the Egyptian government to entrust every authorized marriage officer to propose counseling courses to couples wishing to marry. But reactions were largely unfavorable to an ad distributed in the streets of Cairo for courses targeting only young women. The Qurrat Ayun (Joy of the Eye) association, which organized those courses, ended up canceling classes scheduled for Aug. 2-5. The group cited reasons "beyond its control."
The ad announced three pre-marriage courses to be held at Qurrat Ayun's office in Mansoura, in Alexandria governorate, for 100 Egyptian pounds ($6) per course. The courses could be taken remotely via teleconference programs and were to focus on Salafi ideas about how to manage marital life. Salafism is a fundamentalist branch of Sunni Islam.
Salafi thought promotes a number of ideas that many citizens see as being against women's rights. Salafism is known to promote early marriage, polygamy, the husband's right to beat his wife or prevent her from working, as well as the prohibition of birth control. Egyptian women's rights institutions have been struggling to root out these ideas and practices.
The Salafi courses are organized by seven men — and one woman whose photo didn't appear in the ad. Instead, the group used a picture of a rose. In the parliamentary electoral campaigns in 2011 and 2015, the conservative Nour Party — a Salafi group — also used pictures of roses instead of the faces of its female candidates.
Pre-marriage courses have gained attention as Egypt's divorce rate rises. Egypt's Central Agency for Public Mobilization and Statistics said in its annual report, issued in July 2018, that the country's 2017 divorce rate in urban areas was 54.6%, while it stood at 45.4% in rural areas, indicating an overall increase of 3.2% over 2016. The overall 2015 divorce rate in the United States, by comparison, was estimated at 42-50%, the lowest in 40 years.
The advertised Salafi training courses, some say, represent an attempt to undermine the pre-marriage courses organized by the state. Egypt's ministries of Health and Religious Endowments agreed last year to organize pre-marriage courses for men and women. The first session was held in January. Dar al-Ifta, Egypt's official religious institution tasked with drafting edicts, has offered similar courses regularly for several years.
In the Christian sphere, the Coptic Orthodox Church of Alexandria imposed a marital counseling course in July 2017 on couples wishing to get married. A couple must pass the course to obtain the church's "no-objection" certificate as a prerequisite for marriage. A marriage preparation course is widely required in the United States to marry in a Catholic church.
Meanwhile, the youth committee of Egypt's National Council for Women launched in 2017 an awareness-raising initiative dubbed "Together to Stay," offering counseling courses for prospective couples in a bid to curb divorce rates.
Sheikh Mohammed al-Bastawisi, the official in charge of the premarital courses organized by the Ministry of Religious Endowments, welcomes premarital courses but noted they must abide by the curriculum set by the ministry and Al-Azhar.
"They must let go of the Salafi nonsense ideas and practices, such as early marriages, that they are trying to pin on true Islamic religion and for which they invoke false evidence," he told Al-Monitor. "The ministry is offering its courses to both sexes, not only to girls. The success of a marital relationship is the responsibility of both women and men. Limiting premarital courses to girls gives the impression that they are responsible for the high divorce rates."
He added, "This is absolutely not true."
Bastawisi stressed the need to review the courses offered by these associations. Bastawisi added that these associations should only be allowed to offer their courses if their content is changed so as not to entrench what he said are false religious concepts.
Entisar al-Saeed, head of the Cairo Foundation for Development and Law, pointed out that allowing Salafi associations to organize premarital courses could pave the way for legitimizing fallacies in the name of religion. According to her, the Salafi curriculum is full of misconceptions and is hostile to women. "This was evident in numerous initiatives launched by this religious current," she told Al-Monitor.
Saeed recalled female Salafi activist Ranya Hashem launching an initiative asserting that polygamy is compliant with Sharia. Saeed said, "The social media pages and accounts of Salafi figures promote several misconceptions against women in the name of religion."
She also referred to a Facebook post by Hashem about how the wives of the Sahabi (the companions of the Prophet Muhammad) accepted being battered by their husbands and, because of their religious commitment, did not seek divorces.
Saeed said, "These ideas cannot be allowed within the premarital courses for girls. This would mislead them into thinking that their husbands have the right to batter them and that they are religiously bound to tolerate these behaviors."
She further pointed out that holding courses just for girls who are about to get married consecrates the idea of women's inferiority and portrays women as responsible for Egypt's high divorce rate. "This is unreasonable," she said. "Premarital courses are necessary to build happy families. But this must be based on the principle that marriage is a partnership between men and women where affection, compassion and peace of mind prevail. It is not a relationship of submission by a woman to a man, where only the latter has all the rights while the woman is left to assume all duties and be liable for the failure or success of the relationship."
Shukri al-Jundi, undersecretary of the parliamentary Religious Committee, pointed out that such courses are deceiving. Jundi told Al-Monitor, "Premarital courses must be subject to a permit from Al-Azhar and the Ministry of Endowments and their content must be in line with the curriculum set by the ministry."
Jundi warned that there are many different institutes to certify Salafi preachers. The courses offered by some of these institutes, he said, contained extremist ideas and numerous misleading, irregular religious opinions by nonqualified instructors that were not based on any sound religious grounds.
He said prospective couples should not fall for these courses and urged them to choose official centers for taking premarital courses. These centers are those affiliated with the Ministry of Endowments and Dar al-Ifta and offer religious content based on valid evidence from Sharia, he added.
Qurrat Ayun association officials refused to comment for this story.
https://www.al-monitor.com/pulse/originals/2018/08/egypt-salafi-premarital-training-courses-women-controversy.html
--------
URL: https://www.newageislam.com/islam-women-feminism/iranian-women-fight-back-veil/d/116063
New Age Islam, Islam Online, Islamic Website, African Muslim News, Arab World News, South Asia News, Indian Muslim News, World Muslim News, Women in Islam, Islamic Feminism, Arab Women, Women In Arab, Islamophobia in America, Muslim Women in West, Islam Women and Feminism