New Age Islam News Bureau
22 May 2016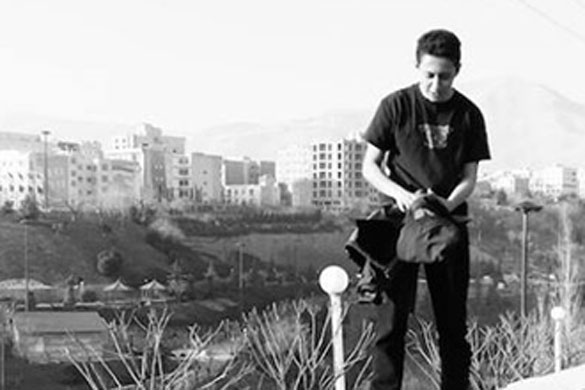 Photo: I am an Iranian girl. In order to avoid the morality police, I decided to cut my hair short and wear men's clothes so that I can freely walk in the streets in Iran(Facebook)
-----------
• Iranian models arrested for posing on Instagram with hair on show
• Women Panel Issues Notice To Aligarh Muslim University over Charges of Gender Bias
• Women Deliver Hope in Ridding Pakistan Of Polio
• Great Western Debate: What's Cooking under the Muslim Headscarf?
• Biden: Diverse Military of Women, Gays Strengthens U.S. Forces
• Twisted rape tale hands women power – 'Salesman' an Iranian revenge film
Compiled by New Age Islam News Bureau
URL: https://newageislam.com/islam,-women-and-feminism/new-age-islam-news-bureau/iranian-women-cut-off-their-hair-and-dress-as-men-to-avoid-morality-police/d/107381
----------
Iranian women cut off their hair and dress as men to avoid morality police
21st May 2016
Rules on 'Islamic dress' for women are enforced by police in Iran. In this picture, two policewomen warn a woman (centre) about her hair and clothing during a crackdown on skirting of the law in 2007. Majid Saeedi/Getty Images
Women in Iran are cutting their hair short and dressing as men in a bid to bypass state 'morality' police who rigorously enforce penalties for not wearing a hijab.
A number of women have shared photos of themselves in public with their hair uncovered on Instagram and other social media.
The women have cut their hair short in some images and in others are dressed in clothes more typically associated with men.
The hijab is becoming an increasingly contentious issue in Iran as women step up their campaign against it and other oppressive, gendered laws. In recent months, women have been filmed walking through Tehran with their hair uncovered and activists have urged Western tourists to violate laws by refusing to wear the hijab during their visits to the Islamic republic.
But the response from authorities to this resistance has been severe.
A politician was disqualified from Iranian parliament after photos purporting to show her in public without a headscarf emerged, despite her insistence they were fake.
This week, eight models were reportedly detained for posting "vulgar" pictures on social media with their hair uncovered. One was pictured apparently making a public apology on state TV.
Fearing similar repercussions, many women have now made their profiles private.
In a photo that provoked a particularly strong reaction on Instagram, a woman took a selfie while driving in her car with short hair, without a hijab on, as a man on a scooter rode past.
In another, a girl appears with short hair and wearing a shirt and jeans. The caption next to the picture reads: "I am an Iranian girl. In order to avoid the morality police, I decided to cut my hair short and wear men's clothes so that I can freely walk in the streets in Iran."
The issue of compulsory hijab is also being raised by men.
On 14 May, Pejman Rahbar, an Iranian sports journalist, shared a picture of a girl who had dressed up as a man to attend a football match alongside a picture of a male coach.
In a translation obtained by The Independent, he wrote: "Abdollah Veysi trains a team in one of the least developed areas in Iran's Khuzestan province and he has managed to lead his team to championship through his tireless efforts.
"I am peeking at the tears of joy coming from this instructor as well as the determined-looking girl that I see, browsing through her phone.
"These two people are actually very akin to one another. The two are champions and have both celebrated their victory in their own way.
"These two different people have encouraged their team the same way and shown the same enthusiasm for their own victory. The efforts of the girl, who had hidden her gender by donning the colours of her team, were very much worth seeing though."
Masih Alinejad, an Iranian journalist and activist, has shared some of the images on her My Stealthy Freedom Facebook page.
Now based in New York, she launched her campaign against compulsory hijab-wearing two years ago. It has almost a million followers.
Highlighting the image of the woman driving, she said it summed up the defiance demonstrated by many women who are fighting to live their lives freely.
"Some girls in Iran would rather secretly dress as men to avoid the compulsory hijab and the morality police," she said. "So that is why they make their hair short in order to look like a boy and dress like a boy.
"It shows that although the Government arrests women who post their photos without headscarves, women are not afraid and they are following their own lifestyle.
"The Government wants to create fear but women have found their own way to freely walk in the streets of Iran or drive without covering their heads. It is a serious cultural war between two lifestyles. For women, their hair is their identity and making it short to just avoid the morality police is really heartbreaking, but in a way, it is brave.
"The head scarf issue often features prominently in the constant tug of war between hard-liners and Iran's youth society. Iran's laws require that all women, from the age of seven when they start school, cover their hair out of a traditional respect for culture and morality. But so far, Iranian women are brave to break this discriminatory law."
The Iranian President Hassan Rouhani has taken a more progressive stance than his predecessors on the hijab, which has been compulsory for women since 1979.
But he has little power to stop those enforcing dress codes and when confronted with pictures from Ms Alinejad's website last year, he would only say those living in Iran "should abide by the laws of the country".
independent.co.uk/news/people/iranian-women-cut-hair-off-and-dress-as-men-to-avoid-morality-police-a7041236.html
--------
Iranian models arrested for posing on Instagram with hair on show
21st May 2016
A famous Iranian model has been arrested for posing on Instagram with her hair on show in a sting under which Kim Kardashian has been accused of being a spy.
Elham Arab is one of various models who have been detained in an effort by police to stop "un-Islamic acts" such as showing their hair.
Arab was named among the 'Spider II' sting, which has named as many as 170 Instagram pages.
Among those named in the sting were models, photographers, make-up artists and designers.
Kim Kardashian was accused of a secret conspiracy backed by Instagram aiming to corrupt women in the Middle East.
Instagram CEO Kevin Systrom was accused of conspiring with the Kardashian to corrupt women.
Arab was interrogated on camera at the Iranian Revolutionary Court. Appearing in the court she had her hair covered with a black chador.
She said: "All people love beauty and fame… They would like to be seen, but it is important to know what price they will pay to be seen."
The model is known for her long blonde hair and for posing in bridal fashion shoots on social media, was charged by the court with "promoting western promiscuity".
She apologised for the photos which she posted to Instagram in which she did not have her hair covered.
Her interrogation was aired on Iranian television.
Others, including couple Elnaz Golrokh and Hamid Fadaei, who have 850,000 followers have fled Iran and are now living in Dubai.
Hadi Ghaemi, the executive director of the International Campaign for Human Rights in Iran, said: "This kind of stifling and intimidation will only deprive Iranians of the cultural and artistic vitality that is rightfully theirs and further alienate the country's youth."
Elham
"The Revolutionary Guards' assault on Iran's fashion industry testifies to the fear of hardliners who try to control every aspect of people's lives and squash any visible challenge to their narrow world view."
Wearing of the hijab by all women has been compulsory in Iran since the 1979 Islamic revolution when strict Islamic law was introduced.
pinknews.co.uk/2016/05/21/iranian-models-arrested-for-posing-on-instagram-with-hair-on-show/
--------
Women Panel Issues Notice To Aligarh Muslim University over Charges of Gender Bias
22 May, 2016
Last week The Hindu had reported that some professional UG courses apart, women were barred from enrolling in undergraduate courses in the main campus of AMU.
The National Commission for Women (NCW) has written to Aligarh Muslim University about alleged discrimination against girls in the university, asking them for an explanation.
Last week The Hindu had reported that some professional UG courses apart, women were barred from enrolling in undergraduate courses in the main campus of AMU. Instead, they went to the Women's College, which has very limited resources, seats and other educational facilities.
Several women faculty members of Women's College and renowned historian Prof. Irfan Habib had told The Hindu about "AMU's discriminatory policies" and said that different cut-off lists for girls and boys with fewer seats for girls leading to high cutoffs for them was one of the issues of concern.
In a letter to the AMU Vice Chancellor Lt. Gn. (Retd.) Zameer Uddin Shah, NCW chairperson Lalitha Kumaramangalam condemned "such form of gender bias in access to educational opportunities", and said: "The National Commission for Women is deeply perturbed by the report that appeared in The Hindu, dated May 9, titled 'AMU charged with bias'."
Ms. Kumaramangalam's letter said the "ban" against girls from taking admission in UG courses in the main campus was a "clear case of gender discrimination" and is against the spirit of the Constitution which under articles 15, 16, 17, 38 and 48 guarantees that the State shall not discriminate between persons on the basis of their gender.
"AMU's prejudiced educational policy is in sharp contradiction to the National Policy on Education, 1986 which envisaged…that in order to neutralize the accumulated distortions of the past, there will be a well-conceived edge in favour of women," said the letter, a copy of which is in possession of The Hindu.
Instead of providing "positive edge" in favour of women, the AMU's educational policies are taking "retrograde steps", pointed out the letter.
In the letter, Ms. Kumaramangalam asked the university to "provide a satisfactory explanation before the Commission on framing of such prejudiced educational policies against women and also furnish detailed information pertaining to University's admission process, the percentage of male and female students in each course and facilities available for female students with respect to the to the main campus within 5 days."
thehindu.com/news/national/other-states/women-panel-issues-notice-to-amu-over-charges-of-gender-bias/article8630435.ece
-------
Women deliver hope in ridding Pakistan of polio
By Shashank Bengali, Los Angeles Times (TNS)
KARACHI, Pakistan — Her slender hand sheathed in a black glove, Saira Nizamuddin gathered the fabric of her abaya as she stepped across an alley strewn with rocks and trash.
The 19-year-old health worker walked alone, the mid-morning sun pressing down on the dirt streets and soaking into the black fabric covering her from head to toe. It was better this way, she thought. In the past, for security reasons, police officers had followed her as she visited houses to administer the polio vaccine to children.
Now, she and 10 vaccinators, all local women, were working unguarded. The low-profile approach was meant to assuage fears in their community that the vaccine was unsafe, forbidden by Islam or a cover for Western espionage — rumors that have given the crippling virus, eradicated nearly everywhere else in the world, a footholdin conservative Pakistan.
"This is my neighborhood," Nizamuddin said. "We're fine without the police."
On the third day of a weeklong anti-polio drive last month in Karachi, Nizamuddin turned left down an unmarked road. Two colleagues were waiting outside a residence. A metal gate opened slightly, and the women slipped inside.
Two hours later, however, the campaign was suspended across the city. Nizamuddin and her team were instructed to go home immediately. A few miles away, in a rough-and-tumble district called Orangi Town, seven police officers providing security for a polio team had been shot to death by gunmen riding motorcycles.
Pakistan's long struggle against the disease was interrupted once again.
The militant violence that has claimed tens of thousands of Pakistani lives in the past decade also has stood in the way of a multibillion-dollar global campaign to wipe out what once was among the world's most feared afflictions.
From 1988, when the world reported more than 350,000 new polio cases, the number dropped to just 74 last year: 54 in Pakistan, the rest in Afghanistan. Those are the only countries where the virus hangs on, finding sanctuary in the remote, mountainous border region and in the open sewers of hot, crowded neighborhoods in Karachi, a melting pot of 22 million-plus inhabitants.
India was declared polio-free in 2014, five years after it accounted for half the cases in the world. Nigeria, formerly a reservoir for the disease in Africa, hasn't reported a new case in nearly two years.
"It feels like all the fingers are pointing at us," said Aziz Memon, chairman of Rotary International's PolioPlus campaign in Pakistan.
Polio invades the central nervous system, can trigger life-threatening paralysis and is easily transmitted between humans in places with poor sanitation. There is no cure, but the virus can be eliminated from a population through mass immunizations. In the United States, that has meant injecting young children with the vaccine introduced by Jonas Salk in the 1950s.
But in countries like Pakistan, where children are more vulnerable to infections and there are fewer trained health workers, community-wide resistance to the disease has been improved with a less-expensive oral vaccine — a couple of drops on a child's tongue, administered multiple times before age 5.
Workers go door-to-door throughout the year in an effort to reach every child, a painstaking mission underwritten by international donors at a cost of $1 billion every year. The U.S. has spent more than $1.3 billion on global anti-polio efforts since 2009.
But health officials and international experts think Pakistan could finally stop the spread of the disease this year. One of their reasons for optimism is people like Nizamuddin, who is part of a new strategy to employ local women to administer the vaccine and make regular house visits in some of the highest risk areas.
That includes her neighborhood in Gulshan, a warren of low-slung concrete blocks in eastern Karachi that is home to a large population of migrants from the Afghan border region, and the remote province of Baluchistan, both polio hotbeds. A 17-month-old boy was diagnosed with the virus here in December, the seventh case in the city last year.
Reports said the boy's family had refused the vaccine. For years, Pakistani Taliban militants waged a propaganda war against the immunizations, describing them as a Western plot to sterilize Muslims and issuing a fatwa, or religious decree, against female health workers.
In 2012, militant leaders in the border area banned vaccinations in protest of U.S. drone strikes, leaving half a million children out of reach. The same year, immunization teams came under attack after it emerged that the CIA previously had enlisted a Pakistani doctor to snoop on Osama bin Laden's hideout using the cover of a fake anti-hepatitis campaign.
Attacks blamed on extremists since have killed more than 100 health workers and security forces assigned to protect them. Male vaccinators in particular were suspected as spies, making them reluctant to travel without escort.
"People would ask me, 'Are you a real health worker or a fake one?' " said Nizamuddin, who has worked on polio drives for four years. "Or parents would refuse on religious grounds."
From 2012, when Pakistan recorded just 58 new polio cases — and none in Karachi — the number jumped to 306 in 2014, by far the most of any country.
Over the past two years, a security crackdown against militants in the border area and inside Karachi has allowed polio workers back into many former no-go zones. By late 2015, only about 30,000 children remained inaccessible, and transmission had slowed considerably: In the first four months of this year, Pakistan had eight new polio cases, down from 22 over the comparable period last year.
But the Global Polio Eradication Initiative's Independent Monitoring Board warned that without successful vaccination campaigns this spring, the disease would reemerge in the heat of summer.
"We were very close in the last decade," said Memon, the PolioPlus campaign chairman in Pakistan. "This time, we hope we're not going to miss the opportunity."
From the parking lot of a government health clinic in Gulshan, pairs of female health workers, covered from head to toe in headscarves and black abayas, set off into the neighborhood carrying vials of polio vaccines in unmarked thermos bottles.
Three paramilitary Rangers in drab uniforms watched from a parked pickup, then drove off to patrol the periphery of the neighborhood. The women didn't see them again for hours.
"There's no need for security," said Sikander Ali, a local health department official, who added that the presence of gun-toting police often scared residents. "People view the female health workers as locals."
In the monochrome crowd, Nizamuddin, a team leader, stood out with a glittery blue headband, oversized purple watch and yellow trousers peeking out from under her abaya.
She comes from a family of polio workers. Her two elder sisters volunteered until they got married; her mother worked for eight years until she had to drop out this year because she couldn't read, and the World Health Organization sought to recruit more educated women.
"She feels bad," Nizamuddin said of her mother. "But she is happy that I can still help the cause."
The WHO increased funding for female health workers, who earn full-time salaries of $150 a month. Attendance and morale have improved over the earlier system, which employed part-timers, including men, whose $5 daily wages were paid by the government, and often delayed.
"The men weren't as dedicated," Nizamuddin said. "And families used to refuse male workers. The interaction we have is totally different."
One of her team members, Nagma, a mother of four, said few families reject the immunizations now. In one case, she persuaded a reluctant mother to allow the vaccine to be given by showing her cellphone pictures of her own children, who had been vaccinated multiple times.
In more difficult cases, the women called on Surat Khan Osman, a genial local cleric with a black beard that shone like lacquer and a battered cellphone that flashed with text messages notifying him of families who declined vaccinations.
Officials say clerics have become key partners. That morning, Osman and a team of female vaccinators visited two houses where parents claimed the vaccine would cause infertility. He won them over with a copy of a 2014 fatwa from religious scholars that said the vaccine was "fully permissible" under Islamic law and that parents were obligated to protect their children from polio.
"We are part of the community," Osman said, "so people cannot refuse us."
The morning after last month's shooting death of the officers, shaken health workers resumed the drive across the city. Rangers beefed up their presence in some areas; plainclothes security forces shadowed teams in others.
In Nizamuddin's neighborhood of Sachal Goth, the women opted for an even lower profile. They avoided being seen in groups and varied their schedules. For the rest of the week, they tried to complete their rounds before lunch.
By week's end, the teams in Sachal Goth inoculated 2,117 children — two dozen more than had been counted in a pre-campaign survey days earlier. One of Nizamuddin's teams found a child whose family was visiting from outside the city and wasn't on their list, but took the opportunity to administer the polio drops because he was scheduled to be vaccinated.
The female teams are now covering nearly 40 percent of Karachi's 2.2 million children younger than 5, and the initiative soon could be expanded further. International officials describe its success as part of an overall improvement in Pakistan's management of the crisis.
"The results are very promising," said Huma Khan, a UNICEF polio specialist who has worked in the field for seven years. "It looks like we're getting close to eradication. I've never been so hopeful that this can be done."
gosanangelo.com/news/women-deliver-hope-in-ridding-pakistan-of-polio-3336e12c-bbbc-6c9e-e053-0100007ff7db--380375661.html
---------
Great Western debate: What's cooking under the Muslim headscarf?
Catherine Shakdam
Published time: 22 May, 2016
'Lord forgive them for they do not know what they're doing' … I wonder if this famous quote could apply to our modern-day great freak out over Muslim women and the headscarf. The audacity really! Why cover up when you could be free?
Free, however, is actually the point. If we are in fact living in the free and liberal societies that Western officials have been boasting about, then why hold a bit of clothing in such utter contempt?
Technically, a scarf actually qualifies as an accessory, so whether one prefers to wrap it around one's head, neck, shoulders or ankle, I don't quite see how one is making a political statement - never mind affirming the objectification of women.
Before liberals and secular-crazy Frenchmen come at me with their forks and their pikes, screaming republican apostasy, let me clear a few misconceptions (Yes, Prime Minister Manuel Valls, my sarcasm is directed at you, and your grand-standing bias). Why do women wear the headscarf? I'm referring here to the actual headscarf (also known as a hijab), not the face veil.
Allow me to let you in on a little secret: Muslim women wear the headscarf because they want to! I know what a shocker! Can you imagine? Muslim women being actually capable of making decisions for themselves… this is down-right revolutionary.
In all seriousness though, the overwhelming majority of Muslim women who do happen to cover their hair have chosen to do so because they feel it stands as a manifestation to both their faith, Islam, and the covenant they made with God – to abide by His rules on modesty. There is no hidden agenda, only a woman's desire to live her faith the way she best sees fit, in accordance with the religious traditions which she identifies.
Before anyone remarks on the relevance of this religious rule, let me kindly remind you that whether or not you agree with what Islam commands is not the point. The point is that communities should be free to exercise their religious rights.
Now, although Muslim women are encouraged to cover their hair, and dress modestly, the headscarf is NOT, I repeat is NOT compulsory – not in the sense that it should ever be imposed. See, there is this crazy concept in Islam that in religion there could never be compulsion – in other words, men and women are inherently free to choose for themselves how they want to live their faith … or not for that matter.
If you look closely you will note that within the same Muslim family, some women will adorn the headscarf, while others will prefer to play it "liberal". And who cares; I can tell you that the last thing Muslim women think about, or talk about, are their headscarves – or lack of. A scarf is just a scarf … so unless you are Mellissa Rivers hosting Fashion Police, let it be already!
Can we please gather our wits and once and for all leave the French to their psychosis? Scarves are not weapons, and they certainly are not signs of dangerous indoctrination. How exactly would that work anyway? Are Western officials suggesting that headscarves prevent blood flow to the brain, and thus could prompt psychotic episodes? Would a radical stop being a radical depending on his or her fashion of clothing?
What was it that the French Prime Minister said this April? "France should protect Muslims from extremism", and that "a headscarf oppresses women and is not an object of fashion or consumption like any other." Valls' reference to fashion was made to echo, and anchor Minister Laurence Rossignol's statement on how headscarves are a mark of slavery which should be abolished and banned at once.
Certain French officials and many bigots around the world have systematically exploited the same argument - that the headscarf represents not only the enslavement of women, but asserts their inferiority and affirms their objectification. I'd like to know how! Are we actually linking a woman's freedom, sense of worth, and status to the amount of clothing she chooses to wear? Is Prime Minister Valls suggesting then that a bikini-clad woman stands the epitome of emancipation? I hope not because that would be chauvinistic. Chauvinism is exactly what Muslim women face today – chauvinism and neo-colonial bias.
Now, I will grant you that Muslim women across the world have suffered, and continue to suffer great many injustices, but none of which are remotely linked to the headscarf. Forget Saudi Arabia, the Taliban or ISIL militants' insane demands that women be made to disappear altogether under a black shroud, so they could deny their humanity. There is an entire universe in between a headscarf and a burka.
While a headscarf represents a Muslim woman's declaration of faith to the world – just like a cross would for a Christian, a burka screams abuse and oppression. If you want to get angry at something, get angry at that. Millions of women today cower under the yoke of brutal men … and still we argue fashion correctness.
While Western officials will hold grand debates on the veil, arguing constitutional changes and bans, they have no qualms sitting across a table with those powers, which seek the factual enslavement of women.
In early January, Saudi Arabia aired a program on national television entitled: 'How to properly beat your wife.' I am not being funny here … a certified psychologist looked straight at the camera as he went about schooling men on how to "discipline" their wives.
So if you want to discuss radicalization, indoctrination and overall lunacy, look not at Muslim women and their preferred fashion, but those who still wield religion (Wahhabism) as a tool to enslave body and mind in order to raise tyrants over men.
rt.com/op-edge/343985-western-debate-muslim-headscarf/
---------
Biden: Diverse Military of Women, Gays Strengthens U.S. Forces
May. 21, 2016
WEST POINT, N.Y. (TheBlaze/AP) — Vice President Joe Biden told the U.S. Military Academy's class of 2016 on Saturday that greater diversity, including more women and openly gay soldiers, will strengthen the country's armed forces.
"Having men and women together in the battlefield is an incredible asset, particularly when they're asked to lead teams in parts of the world with fundamentally different expectations and norms," Biden said in his speech at a graduation ceremony at Michie Stadium on the West Point grounds along the Hudson River.
More than 950 cadets received their degrees and commissions as second lieutenants. Among them were the first seven women to be commissioned into combat divisions since combat restrictions for them were lifted.
The vice president saluted class president Eugene "E.J." Coleman for publicly coming out as gay.
Before the repeal of the military's "don't ask, don't tell" policy in 2010, "E.J. would have been discharged from the Army, and we would have lost an incredible talent," he said. "Thanks for your courage, E.J., and I expect we're going to hear big things from you, pal."
Biden also warned the graduating class that it's facing a vast range of complex challenges, including battling Islamic State extremists, containing outbreaks of contagious diseases and defending against cyberattacks.
"Whenever the stakes are highest, we turn to the United States Army," he said. "Whether it's fighting terrorism, training our partners, reassuring our allies or providing humanitarian relief, we call on you," he said. "And right now, the stakes could not be higher."
Biden singled out cyberattacks as a growing threat that could allow American enemies to knock out the nation's power grid or disable satellite systems.
"The bad thing about advanced technology is that it gives immense powers to stateless actors," Biden said.
He added: "You'll need to dominate the cyber realm as you do the physical one."
Biden also was West Point's commencement speaker in 2012.
theblaze.com/stories/2016/05/21/biden-diverse-military-of-women-gays-strengthens-u-s-forces/
---------
Twisted rape tale hands women power – 'Salesman' an Iranian revenge film
May. 21, 2016
CANNES, France, May 21, (Agencies): A twisted rape thriller by "Basic Instinct" director Paul Verhoeven drew rave reviews Saturday in Cannes, where it was one of two films about a woman trying to prise back control from her attacker. As a psychological rape comedy-thriller, the Dutch director's latest work "Elle" had everything to set critics on edge before the screening.
But the story of a powerful woman played by French actress Isabelle Huppert who is assaulted and embarks on a dangerous game with her attacker, was a surprise hit for its portrayal of a woman taking vengeance in her own, unexpected way. Huppert, 63, who some critics said had delivered the performance of her career, told journalists that it was the fact that her character "does not react in a predictable manner that creates the tension."
"There is a suspense in the character herself because you don't know exactly what she thinks." French website L'Express hailed the film and its "perverse ambiguity", which drew plenty of laughs from the audience. "One can already hear screams of bloody murder about the unacceptable link between rape and pleasure. It has nothing to do with that," wrote its critic.
Hilarious
The Guardian's Nigel Smith tweeted that the film was "perverse, hilarious and insanely pleasurable". The movie is based on the book "Oh …" by Philippe Dijan, who dismissed views that Huppert's character had fallen in love with her attacker. "She is someone who tries not to obey all the codes of society. She feels this is really her own personal freedom, and that is a bit frightening because she is a woman and people don't want women to be free," he said.
Huppert said she was not worried about people's reaction to her bizarre relationship with her rapist, who she continues to draw into her life. "It's not a statement about a woman being raped and accepting it. It doesn't mean it happens to all women in the world. It happens to that woman in particular as an individual," said Huppert.
The question of how a woman reacts to her attacker was also raised in the latest film by Iranian director Asghar Farhadi, "The Salesman", which also premieres Saturday. A couple is thrown into turmoil after an attack on the wife (Taraneh Alidoosti) in their home — the full nature of which is never clear — sends her husband on a revenge mission.
However she does not want him to exact the retribution he plans, and presents him with an ultimatum that she will leave him if he goes ahead with it, handing power back to her traumatised character. "I think both men and women are capable of violence, and a violence they think is legitimate," Farhadi told AFP in an interview.
"Around the world one of our main challenges is violence that appears legitimate to those who carry it out." Now that the dust is settling on Cannes 2016, it's very possible that not a single movie that screened here will snag a best picture Oscar nod.
The project that came to Cannes with the loudest awards buzz was Jeff Nichols' "Loving," and it leaves the festival with its Oscars hopes intact — even if it didn't earn the same raves as "Carol". The story of a interracial couple (played by Joel Edgerton and Ruth Negga), whose fight against anti-miscegenation laws led to a groundbreaking 1967 Supreme Court ruling, "Loving" is timely after the backlash from two consecutive years of #OscarsSoWhite. But it feels too quiet at times, at others, too "made-for-TV". That restraint was nevertheless a goal. "It's a very quiet civil rights film", Nichols told Variety in an interview earlier this year. "Bombs aren't exploding. Crosses aren't burning. But the tension is all there".
Focus Features acquired "Loving" out of the Berlin Film Festival in February, and like the distributor's 2015 hopeful "The Danish Girl", it might just miss out on a best pic nod. But its acclaimed lead performances will factor into the acting categories. Edgerton's challenge will be that his work on screen is so understated, with the anger simmering beneath the surface of his character's skin, whereas Academy voters tend to favor performances that explode. But by next January, bet on Negga as being one of the five women in the best actress race (particularly after voters get a load of her range on TV's ultra-violent "Preacher" this summer).
The movie that generated the most excitement on the Croisette was Andrea Arnold's dazzling "American Honey", about a group of kids hustling for money on a cross-country road trip. At nearly three hours long, this favorite to win the Palme d'Or has the opposite problem as "Loving": It's probably too daring for most Oscar voters' tastes. "American Honey" follows in the tradition of "Kids" or "Thirteen", but it's unlike any movie that I've ever seen.
It would be hysterical (in the best possible way) if lead actor Shia LaBeouf, after a string of bizarre performance art stunts, somehow found himself at the Dolby Theater with the likes of Meryl Streep and Matt Damon. He certainly delivers a tour-de-force, career-defining performance as the film's male anti-hero, Jake. More likely, though, if enough voters see "American Honey", Arnold could become the first woman nominated for best director since Kathryn Bigelow won the category in 2010 for "The Hurt Locker". The fact that the director's branch of the Academy has more indie-skewing tastes will work in her favor, if A24 spends enough money to properly campaign for the film.
In Olivier Assayas' "Personal Shopper", Kristen Stewart delivers one of her strongest turns — a raw and eerie portrait of a woman dealing with her twin brother's unexpected death. But the IFC Films release may not open in the United States until 2017, and Oscar voters aren't fans of spooky stories (just ask Nicole Kidman about 2001's "The Others").
CANNES, France: Solveig Anspach's "The Together Project" (L'Effet Aquatique) got a long standing ovation at a Cannes Film Festival "Directors Fortnight" showing, described by her co-writer as cathartic after the director's death last year.
The cast and crew — most of them also involved in Anspach's two previous films: "Lulu Femme Nue" and "Queen of Montreuil" — burst into tears after the screening.
Jean-Luc Gaget, a long-time collaborator of the American-Icelandic director, took over the editing process after Anspach died of cancer aged 54 before she could finish the film.
"It was solace to see that the film was here (in Cannes), that she was here with us. It was a cathartic moment that we'd been waiting for a long time because it was tough to finish this movie without her", Gaget told Reuters.
"We were all very proud that this movie was here".
arabtimesonline.com/news/twisted-rape-tale-hands-women-power-salesman-iranian-revenge-film/
URL: https://newageislam.com/islam,-women-and-feminism/new-age-islam-news-bureau/iranian-women-cut-off-their-hair-and-dress-as-men-to-avoid-morality-police/d/107381
New Age Islam, Islam Online, Islamic Website, African Muslim News, Arab World News, South Asia News, Indian Muslim News, World Muslim News, Womens in Islam, Islamic Feminism, Arab Women, Womens In Arab, Islamphobia in America, Muslim Women in West, Islam Women and Feminism