New Age Islam News Bureau
26 November 2020
• Women Free to Live Wherever With Whoever They Want: Delhi HC Quashes 'Love Jihad' Case
• Twitter Launches Emojis To Raise Awareness On Women's Rights
• Abaya Rally To Celebrate UAE's Women Power
• 1-Year Jail And SR50,000 In Fine For Assaulting Women In Saudi Arabia
• Putin Did Not Ban Interfaith Marriages For Muslim Men In Russia
• The Forgotten Palestinian Women Locked In Israeli Military Prisons
• Can The Netherlands Accept A Confident Muslim Woman Running For Parliament?
• After Controversy, Kerala Church to Issue Rules on Protocols for Interfaith Marriages
• End Gender-Based Violence, 'Once And For All', UN Urges On International Day
• Women Raise Voice To End Domestic Violence On International Day
• Apps, More Protection Help Women Against Domestic Violence In Turkey
Compiled by New Age Islam News Bureau
URL: https://www.newageislam.com/islam-women-feminism/international-day-elimination-violence-women/d/123582
--------
International Day for the Elimination of Violence Against Women
- 'Orange the World'
By Mohammad Haroon Alim
25 Nov 2020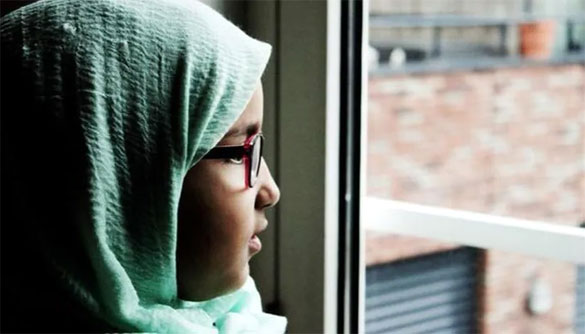 'Orange the world'
-----
Today is the 25th of November, the United Nations General Assembly has designated this day as the International Day for the Elimination of Violence Against Women.
Violence against women in Afghanistan is still on the rise, AIHR says relevant organizations should help prevent the impunity for the perpetrators.
According to the Afghanistan Independent Human rights commission, 4,690 cases were reported in the country last year, and 22,472, cases were registered in the last five years.
Data analysis shows an 8.4% increase in the violence against women when compared with 2018.
"Fifty-two percent of the cases could have been dealt with through counseling and the other cases referred to the Ministry of Interior and Attorney General's office," said Shabnam Salehi, a member of AIHRC to media.
Officials from Attorney General's office indicate 2,088 cases were processed in the judicial system most of them referred to sexual abuse and assaults.
On the International Day of Elimination of Violence Against Women and the launch of 16 days of activism, the Afghan Ministry of Women's affairs confirms 2,582 cases of violence during the year of which includes 34 cases of women who were murdered.
The main cause of the violence is said to have been war and insecurity, Women around the country demands end to violence, the ministry said.
Ministry for Women's affairs said, this year 119 cases of murder and sexual abuse cases were registered.
This comes as the UN calls on Afghans to increase their efforts for preventing and redress violence against women and girls, particularly in the context of the COVID-19 pandemic.
These cases include forced marriage, rape, and murder.
"The COVID-19 pandemic has exacerbated key risk factors for violence against women and girls, such as food shortages, unemployment, economic insecurity, and school closures," the UN statement read.
"Worldwide, there has been an alarming increase in multiple forms of violence against women and girls, and information indicates that Afghanistan is no exception."
Violence including physical, sexual, and psychological impacts women and girls not to participate in society.
Deborah Lyons, Secretary General's special representative for Afghanistan and Unama's Director, stated that "Violence against women and girls has negative consequences not only for survivors, but also for their families, communities, and society. It is an impediment to the eradication of poverty, sustainable development, and efforts towards peace,"
"In Afghanistan, violence against women and girls jeopardizes their enjoyment of fundamental human rights and freedoms at one of the most critical times in the modern history of the country", Lyons stated.
Aleta Miller, UN Women Representative in Afghanistan, added "For millions around the world, the home became a safe space to protect us from a deadly virus. But for too many women and girls, the home became the place where they found themselves trapped with their abusers".
The organization's daily engagement with women in the country from the beginning of the pandemic signaled an alarming rise in the levels of violence against women and girls, and the gender-differentiated impact of COVID-19 also matched this analysis.
United Nations also stated, "As it is an unprecedented time for Afghanistan, our solidarity with Afghan women and commitment to promoting and protecting their human rights must be equally unprecedented,".
UN, Specifically UN WOMEN is working with the Government, civil society, non-governmental organizations, and development partners in Afghanistan for responding to all forms of violence against women and girls through supporting service providers, social norms programs for preventing violence, and continual campaigns and advocacy.
EVAW was launched on Wednesday and will continue until December 10.
https://www.khaama.com/elimination-of-violence-against-women-16-days-of-activism-begins-987987/
--------
Women Free to Live Wherever, With Whoever They Want: Delhi HC Quashes 'Love Jihad' Case
November 26, 2020
by Sharmita Kar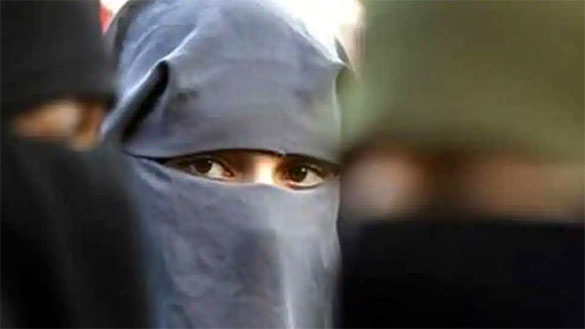 Delhi HC Quashes 'Love Jihad' Case/Representative Photo
-----
New Delhi: The Delhi High Court on Wednesday gave a historic verdict in a "love jihad" case, reuniting a 20-year-old woman with her husband as it said an adult woman is free to live wherever she wants and with whoever she wishes. Also Read - Will Night Curfew be Imposed in Delhi Again? Here's What Kejriwal Govt Plans
A two-judge bench of Justices Vipin Sanghi and Rajnish Bhatnagar gave the ruling at a time when Uttar Pradesh and other BJP-ruled states are enacting laws against religious conversions that sparked a nationwide debate on the freedom and right of an adult to marry anyone they choose. Also Read - Love Jihad Will Not Be Allowed In Madhya Pradesh At Any Cost, Says CM Shivraj Singh Chouhan | WATCH
A petition was filed in the court by the family members of the woman, Sulekha, falsely claimed as a minor, seeking her production before the court as she had gone 'missing' on September 12. Also Read - Uttar Pradesh Cabinet Clears Ordinance Against 'Love jihad', to Check Forced Religious Conversion
The HC, after verifying the evidence, in turn, directed that Sluekha should be permitted to reside with Babloo, her husband, brushing aside her family's alleged objections that she had been kidnapped.
"The police authorities shall also counsel the petitioner and the parents of Sulekha not to take the law into their hands or threaten either Sulekha or Babloo," the Delhi HC asserted while hearing the habeas corpus filed by the sister.
A similar plea was quashed by the Allahabad High Court a few days ago that cancelled an FIR filed in Kanpur against a Muslim Man by the parents of his wife who was converted to Islam last year to marry him.
https://www.india.com/news/india/women-free-to-live-wherever-with-whoever-they-want-delhi-hc-quashes-love-jihad-case-4224504/
--------
Twitter Launches Emojis To Raise Awareness On Women's Rights
November 25, 2020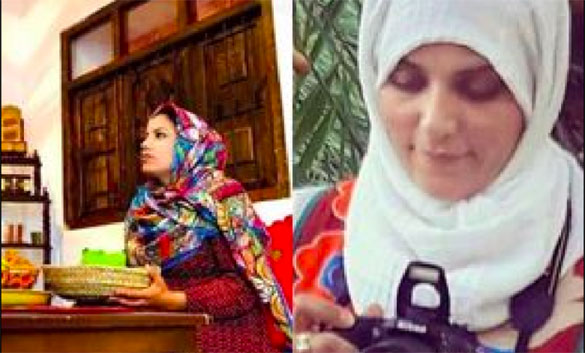 Twitter launches emojis to raise awareness on women's rights.
----
San Francisco: In partnership with UN Women and the UN Human Rights Office, Twitter is launching custom emojis to spread awareness on International Day for the Elimination of Violence Against Women on Wednesday and Human Rights Day on December 10.
The emojis will appear when people tweet with the hashtags #GenerationEquality, #OrangeTheWorld, #16Days, #HumanRightsDay, and other localised hashtags, Twitter said on Tuesday.
Twitter said it is also supporting local nonprofits across the world by providing "Ads for Good" grants to several partners to ensure that they can use the power of Twitter's advertising platform to reach more people.
Throughout the next #16Days, the microblogging platform will also amplify various regional campaigns and messages about the importance of gender equality and combatting violence against women to increase engagement and awareness.
"We have seen the whole world respond to the coronavirus pandemic with all hands on deck, and with responsive investment and protocols backed by determination. Violence against women is also a pandemic -- one that predates the virus and will outlive it," Phumzile Mlambo-Ngcuka, Executive Director, UN Women, said in a statement.
"As we face COVID-19's devastation, there has never been a more important moment to put our combined resources and commitment behind the biggest issues, and work with partners like Twitter to end violence against women and girls for good."
In addition to elevating the public conversation, Twitter has also partnered with health authorities and nonprofit organizations in various markets to expand its #ThereIsHelp notification service.
When people search terms associated with gender-based violence on Twitter, they will receive a notification with contact information for local hotlines and other resources to encourage them to reach out for help.
Since the initial rollout at the start of the Covid-19 pandemic, Twitter has expanded the prompts to reach 24 markets spanning countries such as India, Australia, Mexico, Thailand, the UK, the US, and more.
Cases of violence against women have increased this year.
According to the United Nations Population Fund, for every three months the Covid-19 lockdown continues, an additional 15 million women are expected to be directly affected by violence.
https://gulfnews.com/technology/media/twitter-launches-emojis-to-raise-awareness-on-womens-rights-1.1606308712981
--------
Abaya Rally to celebrate UAE's women power
November 25, 2020
The National Day rally seeks to unite women from different walks of life.
On the occasion of UAE National Day, Abaya Rally seeks to unite women from different walks of life to experience the exhilaration of participating in a unique all-women car rally. In this adventure-filled glamour infused National Day parade, women will not just drive towards the finish line, but they will unitedly drive towards strength, ambition and empowerment.
"As a woman who has spent a majority of her life in the U.A.E. I felt it was time we had an event that exclusively celebrated the accomplishments of the women here. We did expect the current Covid-19 situation to challenge us but that only fuelled us to push ourselves and think out of the box," said Pragna Vaya, Managing Director of Orbit Events and Promotions, who envisioned this initiative.
"We wanted to shatter some of the stereotypes women face, and we wanted to do it in a fun and memorable way. The Abaya Rally ticked all those boxes and many more. Then we just needed like-minded people to support this endeavor," added Sara Rashid, one of the organisers.
As the founder of the first all-women supercar club, Arabian Gazelles, Hanan Mazouzi believes in building communities that empower and unite women to achieve their best. Lubna Naeem from Gargash Hospital points out that they employ 65% female staff and continue to flourish under the leadership of strong women leaders like their CEO Ghada Sawalmah. "Abaya Rally represents women empowerment and unity and aligns with our values."
For registration go to dubai.platinumlist.net or tickets.virginmegastore.me or send your name, email, and Emirates ID copy to 056-9903387.
https://www.khaleejtimes.com/citytimes/in-the-city/abaya-rally-to-celebrate-uaes-women-power
--------
1-Year Jail And SR50,000 In Fine For Assaulting Women In Saudi Arabia
November 26, 2020
RIYADH — Saudi Arabia's Public Prosecution has warned against all forms of violence against women, saying that the perpetrators will be awarded a maximum jail term of one year and a fine of SR50,000.
The violence against women includes all forms of physical, psychological, or sexual abuse or threats of it. The perpetrators will face imprisonment for a period of no less than one month and up to one year, and a fine of no less than SR5,000 and up to SR50,000. In the event of a repetition of the crime, the penalty will be doubled.
The Public Prosecution stated that the Law of Protection from Abuse strengthens a set of safeguards to eliminate cases of violence against women, and establishes a package of criminal procedures and penalties that are stringent and strict against any violations in this regard.
The Public Prosecution clarified that every form of violence against women is prohibited. These included physical, psychological, or sexual abuse or threat thereof, committed by a person against a woman, bypassing the limits of his guardianship, authority, or responsibility; or because of the family relationship that binds them; or a relationship pertaining to dependency, sponsorship, and job.
https://saudigazette.com.sa/article/600747/SAUDI-ARABIA/1-year-jail-and-SR50000-in-fine-for-assaulting-women
--------
Putin Did Not Ban Interfaith Marriages For Muslim Men In Russia
Dheeshma Puzhakkal
November 25, 2020
With Uttar Pradesh bringing in a draft ordinance against forcible conversions in interfaith marriages, and Madhya Pradesh mulling one, "love jihad" is back in the Indian political discourse.
Amid this, several social media handles are claiming that Vladimir Putin has banned Muslim men in Russia from marrying non-Muslim women. The claim says, "A Muslim man cannot marry non-Muslim woman in Russia. Ordered by President Vladimir Putin".
India Today Anti Fake News War Room (AFWA) has found the claim to be misleading. This was a religious ruling passed by a Russian Muslim organisation and it has no legal power.
The archived versions of similar posts can be seen here, here and here.
AFWA probe
We could not find any recent statement by Putin against interfaith marriages in Russia. The Russian government website also has no information regarding a similar ruling.
However, we found several reports by Russian media on a similar religious ruling by an organisation called Spiritual Administration of Muslims of Russia (DUM). The reports also say how the ruling sparked a backlash from senior Muslim clerics across Russia.
According to a November 12 report by "The Moscow Times", the DUM's advisory council of scholars issued a ruling saying interfaith marriages between Muslim men and non-Muslim women can only be allowed in isolated cases with the approval of local muftis.
The five-page ruling in Russian issued by DUM on November 19, 2019, can be accessed here. However, according to Russian media, it was made public only on November 10.
We also found a clarification statement on the matter by Damir Mukhetdinov, first deputy chairman of DUM, that says the decision of the advisory council of scholars did not necessarily reflect the opinion of the larger directorate.
In his statement issued on November 10, Mukhetdinov says Russia is a secular state, and hence, the decision of the Council of Ulema has no legal power and there will not be any punishment in case of failure to comply with the ruling.
Therefore, it is clear that the ruling stating Muslim men in Russia cannot marry non-Muslim women was issued by a Muslim organisation and not Vladimir Putin. Also, the ruling has no legal power in the country.
https://www.indiatoday.in/fact-check/story/fact-check-putin-did-not-ban-interfaith-marriages-for-muslim-men-in-russia-1744098-2020-11-25
--------
The forgotten Palestinian women locked in Israeli military prisons
25 November 2020
As the world marks the International Day for the Elimination of Violence Against Women, Female Palestinian prisoners are regularly subjected to cruel, inhumane and/or degrading treatment.
This mistreatment includes torture, denial of family visits, solitary confinement, medical negligence and the denial of education by Israeli occupation authorities.
The newly released former detainee, Suzan Al-Awawi, has described the conditions of the Palestinian female prisoners as "tragic", in large part because the occupation literally bullies them in jail.
Suzan tells us that the conditions of detention are very harsh, especially in the winter, in terms of the lack of bed covers and winter clothes; the poor quality and quantity of food, the prison floors and building itself. She also noted a lack of privacy for showering and little electricity, as well as the absence of a kitchen or library.
She explained that books that are intended to be sent in to prisoners are often blocked from entering the prisoners, with the number of books that are rejected from being far greater than greater than the number received by prisoners. On top of this, clothes sent by the families of the captives are often prohibited from entering the prisons, with batches coming only every three months.
Al-Awawi claimed that intimidation techniques are also used by the prison administration toward the female prisoners. It is known that if female prisoners are to react to the management practices of the prison guards, they are small in numbers and are easier to suppress than males. There is also immediate same-day extreme repression carried out, by the guards, to any female prison protest.
Al-Awawi also stated that there are several wounded prisoners in captivity, who suffer double the amount of regular prisoners, due to medical negligence and the fact that even simple treatment transfers take months.
One of the captives was even forced to deal with the pain of a molar tooth problem for a whole year before being transferred for treatment. The unnecessary and sadistic delay confirms that the prison administration is actively brutalizing the prisoners, even when it comes to matters of medical procedure, often by setting treatment transfers on the same date as a scheduled family visit. Prisoners will often choose to stay to see their families, allowing the Israeli authorities to then write in their files that they were "refusing treatment".
Solitary confinement and severe torture
For 15 consecutive days, so far, mother of five Fadwa Hamadah, 34 years old, has been incarcerated in solitary confinement, where she is deprived of all her rights. She was arrested by Israeli forces in August 2017 for allegedly attempting to stab Israeli soldiers. She was sentenced to 10 years in prison. Fadwa is a mother of five, the youngest of whom is a three-year-old. Her husband Monther Hamadah told us that his wife is kept in very inhumane conditions. He stated, "A month ago she was held in solitary confinement for defending her friend from Israeli jailer brutality against her...She is regularly subjected to this policy, and nobody acts to stop Israel nor does the media cover her story"."
In the past year, one of the most extreme cases of a female prisoner, subjected to torture and ill-treatment, was that of Mais Abu Gush. We know this only due to Mais having sent a message telling her family how she was humiliated and subjected to all kinds of torture.
Mais Abu Gush, 23 years old, is a fourth-year university student, studying Journalism at Birzeit University. She was detained on August 29, 2019, during a raid on her family's house, when a large number of heavily armed Israeli occupation forces, escorted by trained security dogs, brutally attacked. Abu Gush was then transferred to al-Maskobiyya interrogation center, and spent around one month there, where she was subjected to severe physical and psychological torture and ill-treatment, according to her lawyer. After around one month, Mais was finally presented with a list of charges, which included participating in university activities and coordinating a summer camp.
Health conditions in Israeli jails
There are currently eight injured female prisoners and twelve others suffering with medical conditions, all of whom suffer medical neglect. Some are in need of urgent surgeries and special medical care but instead are detained in harsh conditions that exacerbate their health conditions.
The only medicine given for treatment of any disease are painkillers. In addition, the prison administration denies access of medicines from outside the prison, whether from the prisoners' families or from Palestinian organizations. Sick detainees inside Israeli prisons live on painkillers and tranquilizers, according to 'Addameer', a Prisoners Support and Human Rights Association, with some prisoners becoming ill during their detention. It is also worth noting that during the global pandemic, of COVID-19, poses a significant threat, due to the poor living conditions inside the prison cells.
A 31-year-old Israa Jaabis, mother of one, is another example of Israeli brutality in their jails. She was arrested in October of 2015, while she was moving furniture to her new home in occupied Jerusalem (al-Quds). Her car exploded while she was using it to transport a gas cylinder, leaving her with severe burns and in need of urgent medical care. Instead, she was arrested and given an 11-year sentence for an alleged attempted car-bomb attack on Israeli forces. She was left so disfigured by the accident that when her eight-year-old son visited her in prison, he did not recognize her. Israa refused to meet her only son, since looking at him without being able to hug or even touch him, doubled her pain. Israa couldn't go to the bathroom without anyone helping her yet the Israeli authorities refused to allow her surgeries or even allow her family to pay.
Mother of five Nisreen Abu Kmail was detained in October 2015 and sentenced to six years. Her youngest child was only 8 months old and her eldest 11 years old. Since her arrest, her children have been prevented by Israeli authorities from visiting her. She suffers from cancer, as well as other illnesses, and all she gets are painkillers according to her family.
How the Israeli cells look like
The walls are very cold, the majority of the rooms are poorly ventilated, humid and infested with insects. The building is old, many of the closets are rusty from the humidity. There are no chairs in the rooms, and the prison administration prevents the women from covering the floor with blankets. Each room has a water heater, an electric stove, a TV, a radio, and an open toilet. The beds are bunk beds, leading to accidents as women fall from the beds that have sometimes resulted in fractures. The water is contaminated, obliging the women to buy mineral water from the prison "canteen" or shop. Even with the spreading of the Covid-19 in the male prisoner sections, several cleaning items are recently and deliberately missing from the Canteen, according to the Asra Information Office.
Female prisoners gather in a courtyard during breaks where they are monitored by two guards with cameras. This prevents them from exercising and running freely, as well as from being exposed to the sun, especially as the majority of women prisoners wear the hijab. The courtyard is not covered so that when it rains or the weather is too hot the women are deprived of even these few hours of fresh air. Prisoners are further prevented from sitting in groups, practicing handcrafting, or even having educational materials, such as books or pens.
According to Addameer, Israel has arrested over 16,000 Palestinian women since 1967.
These deliberately cruel actions increase both the female prisoners' psychological oppression and their medical maltreatment.
https://www.presstv.com/Detail/2020/11/25/639382/Palestinian-women-Israeli-prison
--------
Can the Netherlands accept a confident Muslim woman running for parliament?
MALIA BOUATTIA
25 Nov 2020
The witch-hunt of Kauthar Bouchallikh, a young Muslim woman, has demonstrated how emboldened racist critiques have become.
Recent weeks have felt particularly difficult for Muslims across the West.
From Islamophobic policies introduced under the guise of fighting "separatism" by the Macron government in France, to the Austrian government using the aftermath of the terrorist attack in Vienna as an opportunity to attack Muslims, it has been yet another period of unrelenting onslaught.
This all comes when we are coming to the end of Islamophobia Awareness Month, four weeks that should have been spent taking on the bigotry meted out against Muslims and strengthening solidarity.
Similarly, the recent witch-hunt of Kauthar Bouchallikht, a young Parliamentary candidate for the GroenLinks party in the Netherlands, has only demonstrated how emboldened the right has become.
The 26-year old activist, journalist and soon-to-be politician is being dragged through the Dutch press over unfounded allegations that she is associated with the Muslim brotherhood, and is therefore assumed to be sympathetic to extremism.
Bouchallikht is also being condemned for her role as vice president of the Forum of European Muslim Youth and Student Organisations (FEMYSO), a group that is being described as another front for the Muslim Brotherhood.
It matters little to the media, politicians and pundits that Kauthar Bouchallikht denies that she is a member of the Muslim Brotherhood, that FEMYSO has done the same, or that Bouchallikht already has a long history of participation in and mobilisation of progressive social movements in the country.
What matters, in true islamophobic fashion, is to keep pedalling the false narrative that easily sticks to a hijab-wearing woman of colour.
Muslim women, as always, are the easiest target. And there is rarely, if ever, any accountability expected for those who spread the sexist, racist venom against women like Bouchallikht, so why should a complete lack of evidence impact those making the allegations? She is already guilty by virtue of her birth as a Muslim woman.
The considerable opposition to her candidacy is not made up solely of those from the far-right of the country, however. The state also capitalises on this campaign in order to legitimise its continued war against Muslim political spaces — as liberal commentators cheer on — and is given more opportunity to uncritically push policies that curtail everyone's civil liberties.
The Netherlands is a country that isn't even close to a consensus on the fact that Blackface is a racist practice that should be banned, which is a good indicator of how far behind this supposedly progressive state is regarding the public discourse on race.
Therefore, such backlash towards a Muslim woman on a mainstream political platform isn't surprising. However, it would be a mistake to limit this issue to Dutch borders only.
It is no coincidence that following the calls to ban Muslim organisations like the Collective Against Islamophobia in France (CCIF) by the French Interior Minister, FEMYSO is being targeted through the political assaults on Bouchallikht.
These types of coordinated attacks attempt to group every organisation, movement and even ideology associated with Muslims around the world under the umbrella of extremism. In this climate of heightened Islamophobia, there is no nuance when it comes to Muslims, the Brotherhood – which it might be worth remembering is neither banned nor accused of any legal wrongdoing – is on par with ISIS according to them.
None of this is about whether or not one supports the Muslim Brotherhood – given Bouchallikht has made clear she is not even a member! It is about rejecting a trend by Western states which allows the picking and choosing of political groups from the Global South, and delegitimising them when it suits their political needs.
At home, however, no such critique of conservative political parties is even raised. In the Netherlands, this goes even further to a growing normalisation of the far-right with several far-right parties being regularly invited to debates and talk shows, with their racist, sexist, or homophobic politics described as speaking on behalf of the 'silent majority'.
Kauthar Bouchallikht no doubt predicted such violent opposition. In an interview with GLAMOUR, she stated that "[t]hey tend to associate my religion with terrorism and negativity. Unfortunately, many in the Netherlands still see the Muslim as the other - in the media, Muslims are often referred to in this way […] support for extreme right-wing parties that spread Islamophobia is increasing."
A growing threat
These double standards, however, will not remain directed towards Muslim political spaces only. Once the state applies these "exceptions" to one group and faces no pressure, it will eventually come after all opposition — namely, the left.
In the UK, when the government started their backlisting of Muslim groups, many activists warned that if a broad collective defence is not built, the state will eventually come after everyone who opposes it.
Sadly, these early calls for solidarity were met with little support. Organisations like CAGE – the only organisation in the UK that represents those Muslims targeted by the war on terror, including in Guantanamo – were being scapegoated by the British government under the guise of "security", whilst it intensified draconian laws.
Colonial divide and conquer tactics remain intact and other Muslim institutions who were not in the firing line in the UK remained silent. Eventually, it was the likes of more politically moderate groups like MEND - an organisation that fights against Islamophobia - which were also attacked.
Similarly, left-wing themes and groups, such as anti-fracking activists, Palestine solidarity work, and anti-capitalist activism have since been added to the list of so-called non-violent extremism, targeted by the state.
This entire affair also blows out of the water the illusion that remains so enduring amongst many in our communities, that being a model citizen is enough to shine a positive light on Muslims and to relieve us of the racism that plagues us.
Bouchallikht's political profile is very impressive. Since her student activist days, when she led mass walkouts across the country, she is no stranger to mass mobilisations. She organised thousands to join the Amsterdam Climate March and has built broad coalitions between trade unionists, students, and climate activists. Her ability to engage a diversity of communities into climate and social justice has impressed many. She has also unapologetically used her platform to highlight how her faith has been a great source of inspiration for her political efforts, and the basis for her struggle for equality and sustainability. This makes her a considerable threat.
Dr Miriyam Aouragh, an academic and well-known Dutch anti-racist campaigner who has been fighting the rise of the far-right in the Netherlands, explained that this is also about, "her association with the Left". She is therefore a "triple threat" as a left-wing Muslim, woman of colour.
What the attacks seek, is for her – and the movements she is associated with – to be, "disciplined and to be put back in their lane" Aouragh added.
It is clear that Kauthar Bouchallikht is feeling considerable pressure, no doubt from her own base too.
Too often, the very political parties who want to benefit electorally from being associated with public figures such as Bouchallikht, play into the attacks from the right as soon as they raise their head, instead of refusing to engage in what is obviously an attempt to weaken progressive movements.
GroenLinks leader Jesse Klaver has already condemned one of her speaking engagements from her time at FEMYSO.
Since then, Bouchallikht echoed this line in an interview over the weekend, backtracking on her previous courageous refusal to be drawn into the controversy. This is a mistake because it legitimises the attacks against her.
Giving in never makes the attacks go away. Instead, it gives the mudslingers greater credibility next time and allows them to point out that they were right to sound the alarm. This approach will continue to be adopted against any left-wing, anti-racist or anti-colonialist political figure, activist or movement.
A strong defence and a total rejection of the racist character assassination is the only way to weather through such a storm. If we recognise that the targeting of Muslim political spaces is a political strategy by the right, we must refuse to get involved in the stream of condemnation and apologies that are expected but, ultimately, will amount to nothing as far as being "accepted" or the attacks blowing over.
That is the bottom line. Therefore, our resistance, especially in these times, must be strong, and built on broad coalitions of resistance like the one that formed in support of Bouchallikht – ranging from 'fossil free feminists' to the 'Kick Out Zwarte Piet' campaign.
Her experiences are one element in a wider attack on all of our political freedoms, our right to dissent, and the possibility to fight for a world that is just. Support for Bouchallikht against these vile attacks, like that of too many politically vocal Muslim women across the West, must be demanded from across every progressive movement in society. Otherwise, eventually, they too will face the same heat.
https://www.trtworld.com/opinion/can-the-netherlands-accept-a-confident-muslim-woman-running-for-parliament-41777
--------
After Controversy, Kerala Church to Issue Rules on Protocols for Interfaith Marriages
23/NOV/2020
New Delhi: The Syro Malabar Church is set to issue a set of guidelines instructing bishops to ensure that priests solemnising interfaith marriages adhere strictly to the canon laws.
According to a report in the Times of India, the development came after an interfaith marriage in Ernakulam, solemnised by a bishop, triggered controversy.
The wedding of a Catholic woman and a Muslim man based in Kochi was held at the Kadavanthra St Joseph Church on November 9 and the ceremony was attended by Mar Mathew Vaniyakizhakkel, a former bishop of Satna.
A photograph of the couple with the bishop, published in a newspaper, drew criticism from certain sections.
Subsequently, Cardinal Mar George Alencherry ordered an inquiry into the event and sought a report from the archbishop of Ernakulam-Angamali diocese Mar Antony Kariyil.
Fr Benny Maramparambil, the vicar of the church where the marriage was held, said that the ceremony was solemnised in adherence to the norms for 'disparity of cult' marriages, in a letter to archbishop Mar Antony Kariyil. Interfaith marriages are called 'disparity of cult' marriages by the church.
Maramparambil said that he had received a letter from the bride's parish, the priest of Kuzhikkattussery church, stating there were no 'impediments' for the marriage.
However, senior priests from the Kerala Catholic Bishops Council (KCBC), have alleged that both the priests were flouting canon laws. "The Catholic church has written rules to be followed during such situations. The bishop of the diocese concerned has to give his approval," a priest said.
"Besides the probe ordered by Cardinal Alencherry, the Kerala Catholic Bishops' Council will also look into the matter. After getting the report from the Ernakulam-Angamali archbishop, we will direct the bishops to issue strict guidelines to the priests on conducting 'disparity of cult' marriages, said the priest.
Bishop Vaniakizhakkel has since expressed regret for attending the marriage. "I attended the mixed marriage because of my close association with the bride's family. However, I regret attending it," says a letter from Emeritus Bishop Mathew Vaniakizhakkel of Satna.
According to an online Malayalam paper, the 74-year-old bishop's "exemplary step" of expressing regret brought "great relief" to the traditional faithful in the archdiocese.
As per the report, the Church allows a Catholic to marry a member of another faith, who does not want to be baptised, only in special circumstances. Even then, such marriages are not considered sacrament even if conducted inside a church.
A group of progressive Catholics have however welcomed the bishop's step to attend a mixed marriage.
Shaiju Antony, a convener of Archdiocesan Movement of Transparency, supported the solemnisation of the inter-religious marriage and said, "it is the right of a faithful". Antony also pointed out that several dioceses denied the provision to the faithful and said that such discrimination was not right since mixed marriage was a universally accepted practice in the Catholic Church.
Antony also rejected allegations that the Catholic girl's family had given Rs 10 million to the church to solemnise the marriage. He said some people with vested interests were attempting to create confusion against the Church among people and were spreading false allegations via social media.
The incident comes against the backdrop of renewed promises of legislation surrounding the concept of "love jihad" – a term coined by Sangh parivar outfits to describe an imaginary Muslim conspiracy to convert unsuspecting Hindu women to Islam.
The bogey of "love jihad" has also found backing from Catholic bishops in Kerala. The synod of Syro-Malabar Church, an apex body of Catholic Bishops, has said "Love jihad is a reality" and alleged that several women from the Christian community from the southern state were being lured by the Islamic State and used in terror activities.
"There are circumstances in which Christian girls are killed in the name of love jihad in Kerala," the Synod alleged in a statement issued.
Previously, former chief minister Oommen Chandy had claimed that 2,667 young women had converted to Islam in the state since 2006.
Last week, the Madhya Pradesh home minister Narottam Mishra said that a 'love jihad bill', which includes five years of rigorous imprisonment for 'violators' and cognizable and non-bailable charges, would soon be introduced in the state assembly. The Bill will reportedly also have a provision that will make it necessary to notify the district collector a month in advance before formalising an inter-faith marriage.
https://thewire.in/rights/kerala-church-interfaith-marriage
--------
End gender-based violence, 'once and for all', UN urges on International Day
November 25, 2020
NEW YORK — Commemorating the International Day for the Elimination of Violence against Women on Wednesday, the United Nations has called on governments worldwide to redouble efforts and eradicate gender-based violence forever.
In his message for the day, Secretary-General António Guterres underlined the need to prioritize women's leadership in finding solutions and to engage more men in the struggle.
"The global community needs to hear the voices and experiences of women and girls and take into account their needs, especially survivors and those who face multiple and intersecting forms of discrimination," he said.
Guterres reiterated his call from April this year, when he urged the international community to work to end the "shadow pandemic" of gender-based violence. "I reiterate and relaunch that appeal today," he said.
Supporting 'first responders'
The UN chief highlighted that action to stop violence against women, needed predictable and flexible funding for women's rights organizations, which so often act as first responders in countries across the world.
"It is critical that services for survivors of violence remain open, with adequate resources and measures in place to support health, social and justice responses," he added.
He went on to note that such measures should not only focus on interventions once violence against women has occurred, but that they should work to "prevent violence occurring in the first place", including through addressing cultural forces and societal norms, that create power imbalances.
Police and judicial systems also need to become more accountable, to make sure perpetrators don't act with impunity.
"On this international day, let us redouble our efforts to eradicate gender-based violence forever," declared Guterres.
COVID-19 and violence against women
While violence against women and girls has been a persisting and pervasive problem, it has only worsened with the outbreak of the COVID-19 pandemic. Domestic violence, in particular, has escalated dramatically, according to UN-Women.
Women and girls are also disproportionately affected by the pandemic's socio-economic impact, increasing the risk of violence.
Against this background, Phumzile Mlambo-Ngcuka, executive director of UN-Women, wrote to political leaders across the world and urged them to take tangible action and express their commitments to end violence against women.
"As the world prepares to mark the International Day for the Elimination of Violence against Women", she said, "I would like to call on your Government to make visible at the highest level your commitment to addressing violence against women and girls in the context of COVID-19" she said.
Mlambo-Ngcuka suggested that leaders highlight such commitments through statements on social media, a video message or text.
The International Day
In December 1999, the UN General Assembly designated Nov. 25 as the International Day for the Elimination of Violence against Women, inviting governments, international organizations and non-governmental organizations to hold activities designed to raise public awareness on the issue.
The Day also commemorates the brutal assassination in 1960, of the three Mirabal sisters, political activists in the Dominican Republic, on orders of former ruler Rafael Trujillo. — UN News
https://www.saudigazette.com.sa/article/600742/World/America/End-gender-based-violence-once-and-for-all-UN-urges-on-International-Day
--------
Women raise voice to end domestic violence on international day
November 26 2020
Women across Turkey marked the International Day for the Elimination of Violence Against Women on Nov. 25, highlighting that 354 women have been killed so far since the start of the year and how the pandemic conditions had left many trapped with their abusers at home.
Several hundred people gathered on Bahariye Avenue, which is one of the busiest pedestrian streets in Istanbul, to protest domestic violence against women. But they were stopped at the entrance of the square as they were not allowed to march.
Dozens of police officers, consisting mostly of female personnel, had set up pedestrian barricades in front of the protesters to prohibit them from marching.
A woman taking part in the protests told Reuters: "The law does not protect women as it should. We are here to make our voices heard. Femicides are happening almost every day in this country, but people who are committing the crime are walking free."
In the Aegean province of İzmir's Kıbrıs Şehitleri Avenue, women held posters reading, "Istanbul Convention saves lives" and shouted slogans, such as, "femicides are political" and "we will take our paid leave right."
The Istanbul Convention, a Council of Europe treaty aiming to combat violence against women, has been a subject of discussions over the past few months, with the Turkish government having said it wanted to withdraw from the convention.
The women who stood in protests against the deteriorating condition of women in the country and domestic violence have demanded the full implementation of the Istanbul Convention, according to a press statement made by the group following the march.
In the statement, requests were made to abolish the good conduct abatement in femicide cases, which reduces sentences if the suspect appears in court dressed respectfully, shows respect to the judge, and is regretful for his actions. Requests were also made to open women's shelters by the state, make regulations that prevent violence and against discrimination and harassment in the workplaces, and to open day care centers.
In Ankara, 'We Want to Live Initiative,' a women's rights group, submitted to the Turkish parliament 600,000 signatures they collected in support of the convention.
Women also gathered in the southern province of Gaziantep to draw attention to gender-based violence and the problems faced by women, especially during the pandemic period and made a press release.
Meanwhile, to mark the day, landmarks in Istanbul were lit up in orange.
As a part of the event, world-recognized landmarks of the city, including the Galata Tower, Maiden Tower as well as the three bridges over the Istanbul Strait, Yavuz Sultan Selim Bridge and Fatih Sultan Mehmet Bridge.
The landmarks stayed lit until the sunrise.
With the motto, "orange the world to end violence against women," the U.N. aims to raise awareness of the fact that women around the world are subject to rape, domestic violence, and other forms of violence.
https://www.hurriyetdailynews.com/women-raise-voice-to-end-domestic-violence-on-international-day-160356
--------
Apps, More Protection Help Women Against Domestic Violence In Turkey
NOV 25, 2020
Turkey marked the International Day for Elimination of Violence Against Women on Wednesday with events highlighting the thorny issue still dominating the national agenda. Violence and murders targeting women haunt the country although progress has been made on that front. A patriarchal mindset justifying the acts of violence is the main factor in all cases. Until that mindset changes substantially, protective measures remain the only option for the safety of women. Improved enforcement of restraining orders against violent spouses, longer prison terms and consultation services for women are among those measures.
The latest numbers by Interior Ministry show 234 women were killed between Jan. 1 and Nov. 20 in the country. The issue is under the spotlight in recent years especially with the rise of social media where femicides and domestic violence cases find larger coverage and boost awareness.
Along with preemptive measures, rapid response to domestic violence bears importance. The Women Emergency Assistance Notification System (KADES) developed by police plays a key role in using technology to combat the disturbing phenomenon. KADES is an app that allows victims to alert the police with one click in domestic violence emergencies. It helps protect women with a police response time of about five minutes. Interior Minister Süleyman Soylu announced earlier this week that more than 620,000 people have downloaded the app so far, and it has received 48,686 calls. "It helped us to intervene in some 24,000 cases of domestic violence and prevented a number of potential losses of lives," Soylu said at an event on domestic violence in the capital Ankara on Nov. 23.
Fatma Akçam is among those who actively used the app. The mother of one who lives in the southern province of Adana suffered physical and psychological violence at the hands of her husband for more than a year. She learned about the app during a visit to the police to complain about her husband. The next time Akçam's husband tried to force his way into her home, she hit the report button on the app. "Police came immediately and took me to a safe place," Akçam told Ihlas News Agency (IHA) Wednesday. She is now in the process of divorcing him. "Women should not remain silent about what they have gone through. They don't deserve violence, they don't deserve to die," she says.
'KADES SAVES LIVES'
A.D., who only gave her initials, is another woman who downloaded KADES and was rescued from her abusive husband. The 39-year-old mother of two living in the western province of Izmir suffered from violence from her husband for years and was recently divorced due to the violence. She then decided to download the app when he continued to harass her.
"Now, whenever I see him near my home or when he tries to harass me, I use the app. It looks simple but it really saves lives," she told Anadolu Agency (AA) on Wednesday. "I had taken my children to the park about one month ago. He chased us. I sent an alert to police via the app, they came and took him away," she added. The ex-husband is now in custody, but A.D. still fears he might harm her. She says she'll keep the app on her phone for now.
"Kırmızı Işık" or Red Light, another app, helps women to alert law enforcement to domestic violence cases. Developed by a foundation linked to telecoms provider Vodafone with the support of the Ministry of Family, Labor and Social Services, the app, first launched six years ago, reached out to 346,000 women. The app instantly informs the police or any person the user designates. It is directly linked to police hotline 155. Users can send direct messages and locations to three people previously recorded on the app by shaking their cellphone. It also informs women on what to do in case of domestic violence. Another feature gives users the option to share their location with others they choose throughout any trip they take if they feel they're not safe. If the user deviates from the route, people with whom the location is shared are immediately alerted. With the Arabic language feature, the app also reaches out to refugee women in Turkey, the majority of which come from Arabic-speaking countries.
In 2015, the country also introduced electronic bracelets for perpetrators of domestic violence. The practice gives more freedom to victims in cases where the perpetrator is under house arrest. A police surveillance center tracks the movement of culprits fitted with bracelets around the clock. Any violation from a designated area for the perpetrator of violence ends up with a police visit. C.K., a 22-year-old university student living in the southern province of Antalya, is among the women benefiting from the protection the bracelet offers. C.K., who was repeatedly threatened by a man whose advances she rejected, managed to get a restraining order from a court against him. "I had to drop out of school because of death threats. He was always telling me that he would find me wherever I escape and threatened to kill my family too," she said, recounting her ordeal to AA on Wednesday. C.K. took refuge in a women's shelter before a court ordered the man to be fitted with the bracelet. "Now I feel safe because I know someone out there is always watching him," she said.
"The state backs women but they should raise their voice and ask for help. Every place I applied was really helpful. If they did not, I wouldn't be alive now," she said. C.K. now plans to return to school.
Another place women can turn to when facing domestic violence is the Violence Prevention and Monitoring Centers (ŞÖNIM) founded by the Ministry of Family, Labor and Social Services. The centers reached out to more than 700,000 people since they were established in 2013 and are now available in all 81 provinces of the country. The centers provide support for domestic violence victims in every field, from health to legal processes and psychiatric support. They also offer anger management classes for people with violent tendencies.
Measures aside, the issue can be resolved through changing the mindset of perpetrators and this was the common theme of events held across the country on the occasion. Women members of political parties staged rallies to highlight the issue. Women's branch of the ruling Justice and Development Party (AK Party) called for "year-round awareness" to the issue than confining it to one day of the year. In a written statement recited at the rallies across Turkey, women from the AK Party lamented ongoing physical and psychological violence toward women "despite all efforts, laws and screams of women." "Women and children suffer in the hands of ignorant people. The whole world still fights against this primitive, violent attitude in the new millennium where humanity has seen progress in all fields. Violence toward women is more than an act of violence targeting one person. It targets the peace of the society, it aims to destroy the family and leaves behind women who are killed or traumatized with a dark future," the statement said. "It is important to punish perpetrators heavily but it is more important to thwart the violence before it takes place. This is only possible by making each individual more aware," it added.
DO NOT DIGNIFY PERPETRATORS
First lady Emine Erdoğan, who often campaigns against domestic violence, attended an event on the issue which was held in the capital Ankara via a video message due to pandemic measures. The event focused on the role of TV shows in domestic violence. Erdoğan criticized the media's language while reporting domestic violence. "The news reports almost give an excuse for perpetrators by describing them as 'angry' husbands or 'husbands who had a meltdown.' Violence and fear are highlighted on media and TV just for drawing audience, readers," Erdoğan said. She called upon the media to be more responsible. "Please do not dignify a perpetrator for the sake of ratings. Please do not present killers, mobsters and bullies as role models in TV shows," she said. The first lady said the language and themes highlighted on media channels "unfortunately breed violence." "Studies show violence on TV causes behavioral disorders and promote violence among the public," she noted.
https://www.dailysabah.com/turkey/apps-more-protection-help-women-against-domestic-violence-in-turkey/news
--------
URL: https://www.newageislam.com/islam-women-feminism/international-day-elimination-violence-women/d/123582
New Age Islam, Islam Online, Islamic Website, African Muslim News, Arab World News, South Asia News, Indian Muslim News, World Muslim News, Women in Islam, Islamic Feminism, Arab Women, Women In Arab, Islamophobia in America, Muslim Women in West, Islam Women and Feminism