New Age Islam News Bureau
16 Nov 2015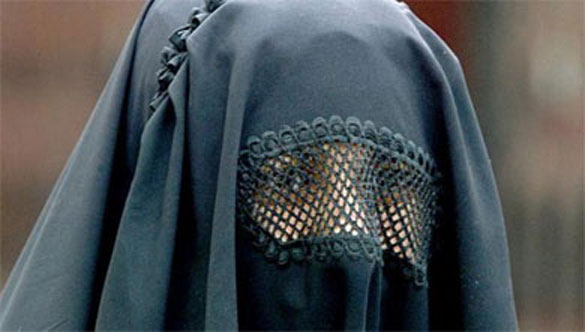 Muslim women activists say the clergy has done little to improve their lot, instead perpetuating a patriarchal interpretation of Quranic law. (AFP photo/For representative purposes only)
--------
• Indian Muslim Women Take on Clergy; Demand Ban on Triple Talaq, Polygamy
• British Women Who Survived Paris Terror Attacks Say Islam and Migrants Must Not Be Blamed
• ISIL Militants Caught in Women's Clothes Trying to Flee Syria's Aleppo
• Widow Admits Supporting Australian ISIS Husband in Syria
• I Was Told to Cook Chapatis and Not to Be Seen Outside: Reham, Imran Khan's Ex-Wife
• Family of Rukhshana, 19, who was stoned to death, seeks justice
• Wrong To Suggest Islam Does Not Appreciate Women, Says Renowned Academician
• A Muslim Woman's First Thoughts after the Paris Attacks
Compiled By New Age Islam News Bureau
URL: https://www.newageislam.com/islam,-women-and-feminism/new-age-islam-news-bureau/indian-muslim-women-take-on-clergy;-demand-ban-on-triple-talaq,-polygamy/d/105291
---------
Indian Muslim Women Take on Clergy; Demand Ban on Triple Talaq, Polygamy
Urvashi Dev Rawal, Hindustan Times, Jaipur | Updated: Nov 16, 2015
Muslim women activists say the clergy has done little to improve their lot, instead perpetuating a patriarchal interpretation of Quranic law. (AFP photo/For representative purposes only)
Asma from Jaipur left her family and converted to Islam to marry the man she loved. But instead of providing her a home, he pronounced triple Talaq and tried to grab her house.
Farida's husband gave her triple Talaq because she wore spectacles.
There are also instances of Muslim men divorcing their wives through letters, on telephone, Facebook, WhatsApp and other social media. Women are opposing this as well as other practices like polygamy, denial of alimony, inheritance rights etc.
But now women like Asma and Farida are no longer content to be wallflowers. Instead they are fighting for their rights and questioning an orthodox clergy.
Muslim women activists say the clergy has done little to improve the lot of women instead perpetuating a patriarchal interpretation of Quranic law.
"Illiteracy, a patriarchal social set-up, religiously sanctioned social practices and lack of awareness about their rights have kept Muslim women subjugated," says Zakia Soman, founder of the Bharatiya Muslim Mahila Andolan (BMMA). BMMA was founded in 2007 and has a presence in 15 states with about 70,000 members.
Practices like oral triple Talaq, polygamy, denial of alimony, inheritance rights to women have become ingrained in Muslim society through misinterpretation of the Quran, she says.
Soman, who is based in Ahmedabad, says the BMMA is spearheading a pan-India campaign for reforms including banning triple Talaq and codification of Muslim personal law based on Quranic tenets.
At another level, the BMMA is challenging the patriarchal interpretation of the Quran and the hegemony of the male clerics. Not surprisingly the BMMA is facing stiff resistance from the All India Muslims Personal Law Board (AIMPLB), a coalition of Muslim organizations.
"The Board which has anointed itself as the spokesperson for Muslims and denies there is any problem. They are refusing to change even though Muslim women want a ban on triple Talaq, polygamy and supporting codification of Muslim personal law," says Soman.
Of the 14 million Muslim populations, almost 7 million are women. The literacy level for Muslim women is a dismal 41%.
"The Quran gives rights to women but these are being denied by the Ulemas and Maulvis who interpret the religious text in a patriarchal manner," says Dr Noorjehan Safia Niaz, co-founder of the BMMA.
"There is a need to go beyond existing interpretations. Why hasn't the clergy addressed problems of women nor responded to a changing society?" she asks.
"Most women can't register a case or go to court as they don't have Nikahnamas or Talaqnamas and no proof of marriage or divorce," says Nishat Hussain, who heads the Jaipur chapter of BMMA.
"The women are fraudulently given divorce sometimes on flimsy grounds and denied any Mehr, maintenance money or property rights," says Hussain.
Niaz says the lived reality of the women is very different and underscores the need for BMMA's campaign.
Nagma Bano, 20, was raped by an acquaintance, Asif who assured he would marry her. He forcibly broke up her marriage but reneged on his promise. After Nagma threatened to complain to police, he tied the knot with her in 2014.
"His family threw me out," says Nagma. After she filed a case in the police station, Asif's family gave a stamp paper to the police saying he had given Talaq to Nagma and had given her maintenance which she denies.
Asma Ansari converted to Islam and broke ties with her family to marry Akbar Ali Ansari in 1983 though he was already married.
"In 2008, he fraudulently got my home in his name, gave me triple talaq and threw me out of my house."
Asma, 50, filed a case and the court ruled that the house belonged to her. She now lives in the same house on the first floor while her husband is on the ground floor.
Soman cites the case of Farida, 25, from Mumbai, was divorced by her husband because she wore spectacles. "The Qazi said the husband's reason for talaq was valid."
Maulana Abdul Raheem Qureshi, spokesperson of the AIMPLB, denied any patriarchal interpretation of the Quran and stressed there is no ambiguity regarding talaq or remarriage. "The procedures are laid down in the Quran and the Hadith. There is no need of interpretation of the Quran."
He said the Board is in favour of one Talaq. "If the husband gives on talaq, then he can later take her back if he feels he does not want to divorce her."
Qureshi also upheld Talaq on phone or through social media "Talaq is the husband's right and is valid thorough any means."
Salim Engineer, secretary general of the Jamaat-e-Islami Hind, brushes aside the survey and says, "If the BMMA is making efforts to empower Muslim women by giving them their rights as mentioned in the Quran, we support them. But if they want to defame Islam, we cannot support them."
92% women want a ban on triple Talaq: Survey
A survey by Bharatiya Muslim Mahila Andolan released in 2015 found that a majority of women favour an end to triple Talaq and instead want codification of Muslim law.
The survey conducted among 4710 Muslim women from 10 states reveals that 92% women want a ban on triple Talaq, 93% want a legal framework instead of triple Talaq, 91.7% women don't want their husbands to marry more than once, 44% women don't have Nikahnama so there is no proof of marriage, 82% women don't have any property in their name. 73% of women have annual income of less than 50,000, 55% women get married before 18 years.
(Some names have been changed to protect identities)
http://www.hindustantimes.com/jaipur/muslim-women-take-on-the-orthodox-clergy-fight-for-their-rights/story-GtRyFT1i8KswqKFv8Y2tfK.html
---------
British Women Who Survived Paris Terror Attacks Say Islam and Migrants Must Not Be Blamed
15 NOV 2015
BY SIMON KEEGAN
The Scottish survivors of the Paris terror attacks first thought the shots were firecrackers and part of the show.
The pair has also spoken out to say that Muslims must not be blamed for the atrocities.
Christine Tudhope , 34, said she initially thought the gunfire was the sound of firecrackers, but then Mariesha Payne, 33, saw bullets hitting the stage.
Speaking to Sky News as they arrived from Paris at Edinburgh Airport they said they thought the bangs were part of the show.
MirrorpixChristine Tudhope and Mariesha Payne were trapped for three hours at the Bataclan concert hallTrapped: Christine Tudhope, left and Mariesha Payne
Mariesha said: "People gasped thinking it was part of the show.
"A second round went off, most people ducked, but I just said run, just get out of here."
The pair hid from the Paris gunmen in a cellar and had to listen to the massacre for three hours.
Now the pair have urged that Islam should not be blamed for the attacks.
Christine said: "It has nothing to do with Islam. It is just mindless terrorism. The Islamic community will condemn this just as much as us.
Mariesha agreed saying: "This is nothing to do with the majority of immigrants.
"Migrants are fleeing this. This is their life - daily."
http://www.mirror.co.uk/news/world-news/british-women-who-survived-paris-6837366
---------
ISIL Militants Caught in Women's Clothes Trying to Flee Syria's Aleppo
Nov 15, 2015
TEHRAN (FNA)- Dozens of ISIL terrorists were caught dressed in women's clothes and wearing make-up in an attempt to flee the Aleppo battlefields, North of Syria, different sources disclosed on Sunday.
The sources said that many ISIL men have been caught by the government forces trying to escape from Northern Syria wearing dresses and make-up.
Sources said on Saturday that the Syrian Army, National Defense Forces (NDF), the Lebanese Hezbollah and other pro-government fighters have regained almost 410 square kilometres of Aleppo's territories since the start of their massive operations early in October.
Last week, Intelligence sources said that hundreds of ISIL militants were fleeing the Kuweires region to safer areas to save their lives after suffering heavy casualties in the joint massive attack of the Syrian Army and Hezbollah with the Russian air backup.
http://english.farsnews.com/newstext.aspx?nn=13940824001092
------
Widow Admits Supporting Australian ISIS Husband in Syria
AP | Nov 16, 2015
SYDNEY: The widow of a notorious Australian Islamic State militant pleaded guilty in a Sydney court on Monday to supporting her husband's fighting in Syria.
Sydney-born jihadist Mohamed Elomar was killed in an air strike in the Islamic State movement stronghold of Raqqa in Syria in June. He was 30 years old.
His widow Fatima Elomar, 31, was stopped at Sydney Airport with her four children in May last year as she attempted to join her husband in Syria.
She was carrying cash, camouflage gear and medicine.
She pleaded guilty in the New South Wales state District Court to one count of supporting foreign hostile acts in the month before she attempted to leave the country.
She was released on bail and will appear in court for sentencing on April 1. It was not immediately clear what prison sentence she could face.
Australian police announced in July last year that they had arrest warrants for Mohamed Elomar and his Sydney-born friend Khaled Sharrouf for terrorist offenses. Both left Australia in 2013 for Syria.
The police announcement came a week after photographs were posted on a Twitter account linked to Sharrouf that showed Elomar smiling and holding the severed heads of two Syrian soldiers.
With Fatima Elomar stranded in Australia, her husband married Sharouff's 13-year-old daughter in Syria.
http://timesofindia.indiatimes.com/world/rest-of-world/Widow-admits-supporting-Australian-ISIS-husband-in-Syria/articleshow/49800937.cms
-----
I Was Told To Cook Chapatis and Not To Be Seen Outside: Reham, Imran Khan's Ex-Wife
PTI | Nov 16, 2015
LONDON: Two weeks after Imran Khan's second marriage ended in a divorce in just 10 months, Reham has spoken out, claiming that she was told that she should be making Chapatis in the kitchen and not to be seen outside.
The Pakistani cricket legend-turned-politician and the 42-year-old TV journalist announced their decision to split on October 30 amid reports that Imran objected to her meddling in politics.
62-year-old Imran's marriage to Reham was his second after his first marriage with English heiress Jemima Goldsmith for nine years ended in divorce in June, 2004.
Reham Khan, a divorced mother of three, left a job on regional BBC news and moved back to Pakistan in 2013. "I was told specifically by a senior adviser: they basically wanted me to be in the kitchen, to be cooking chapatis and not to be seen ever again," Reham told Sunday Times.
Reham said as soon as she and her youngest daughter moved into Imran's mansion in Bani Gala, on a hilltop overlooking Islamabad, she felt stifled.
Her career was a constant problem, particularly when she became an "ambassador for street children" in Peshawar.
"There wasn't any involvement, I never attended meetings or anything of the sort, but obviously there was insecurity," Reham said.
Reham said she gave up her television show to avoid a conflict of interest and did not work for several months.
But she still upset Imran Khan's Pakistan Tehreek-i-Insaf (PTI) early on when a journalist questioned her about problems in her first marriage.
Asked in an interview if she had been the victim of domestic abuse, she "didn't want to lie" and said yes.
"I answered as diplomatically as I could, being a politician's wife," she told the paper. But the media storm that followed upset Imran's party. Imran's response was silence, she said.
"I was told not to defend myself, to let it die down," she said. But the "attacks escalated". Although Imran knew about her past, she thinks it took its toll on him: "I don't know if he was surprised by it, but he was affected by it."
She said guests to Imran's home were never fed and Imran was surviving on "one chapati a day".
Imran was not, she thinks, quite prepared for married bliss.
"I tried to talk to him. I'm very talkative and I'm very chatty but, you know, you can't exactly with Imran Khan. You can't discuss the colour of the curtains; you can only talk politics. You cannot exactly discuss Bollywood films with him. God knows I tried," she said.
Reham said she plans to continue her work with street children in Pakistan, is producing two films.
"I have to make up for loss of income. I married a man who convinced me that he loved me, who looked lonely and who I thought had the same ideas about life and the same goals, but we were just too different," she said.
http://timesofindia.indiatimes.com/world/uk/I-was-told-to-cook-chapatis-and-not-to-be-seen-outside-Reham/articleshow/49799157.cms
---------
Family of Rukhshana, 19, Who Was Stoned To Death, Seeks Justice
By Zabihullah Moosakhail - Mon Nov 16 2015
RukhshanaThe family of Rukhshana, 19, who was stoned to death earlier this month by men loyal to a local militant commander in Firoz Koh, the provincial capital of Ghor, seeks justice.
Rukhshana was brutally killed reportedly by the orders of Mullah Yousuf after she rejected to marry his brother.
The horrific killing prompted gatherings and protests of the civil society activists and President Mohammad Ashraf Ghani said that a delegation would be assigned to investigate and drag the perpetrators to justice.
But Rukhshana's mother says that government has not fulfilled its promises yet to arrest the killers of her daughter.
Rukhshana was innocent, she refused a marriage proposal after which armed men came to our home, dragged Rukhshana out, and after a few hours her dead body was brought back, Rukshana's mother said.
According to reports, 20 suspects have been identified who were involved in the brutal murder but there has not been any news about their arrest.
http://www.khaama.com/rukhshana-family-seeks-justice-4124
---------
Wrong To Suggest Islam Does Not Appreciate Women, Says Renowned Academician
16 NOVEMBER 2015
KUCHING: A renowned academician has corrected a perception that Islam refrain and does not acknowledged the contribution of women in social development. Professor Tan Sri Dzulkifli Abdul Razak, who is currently the 14th president of the International Association of Universities - an UNESCO-affiliated organisation based in Paris, said history over the evolution of knowledge had proven the perception otherwise. When presenting his working paper during a dinner in conjunction with this year's International Knowledge Conference here this evening, Dzulkifli explained the history over the establishment of the world's first university, which was set up by a woman. "The University of al-Qarawiyyin is the oldest existing university and the first degree awarding education institution in the world. It was founded by Fatima al-Fihri. "Yes, the university was founded by a Muslim woman. It was wrong the suggest that Islam does not appreciate contributions by woman," said Dzulkifli during the presentation. According to UNESCO, al-Qarawiyyin University, which was founded in 859, is mostly referred to the oldest university and one of the leading educational and spiritual centres in the Islamic history. In a statement released after the dinner, Dzulkifli pointed out that knowledge has become even more standardised across the boundaries and divides as the world becomes increasingly globalised. He noted that under the pretext of "internationalism", dominant ideas and concepts are deemed as the truth which deemed to be applied to all cultures and nations. "However, as the globalised world faces various unprecedented challenges and crises despite the advances brought about by modern knowledge, relevance of alternative knowledges in seeking solutions is being raised," he said. Hosted by Sarawak library, some 200 delegates are expected to attend the three-day long conference, which will end on Tuesday. The conference, organised in conjunction with the library's 15th anniversary, will feature notable speakers from Malaysia, Singapore, South Africa, India, Indonesia, Algeria and Iran.
http://www.nst.com.my/news/2015/11/111657/wrong-suggest-islam-does-not-appreciate-woman-says-renowned-academician
---------
A Muslim Woman's First Thoughts after the Paris Attacks
"Please don't be Muslim."
11.14.15 · HASNAA MOKHTAR
As the brutal attacks in Paris were happening on Nov. 13, scattered thoughts jammed my brain. Please don't claim to be Muslim, please don't let me carry the burden, please don't force me to denounce and condemn… My heart sank as I flipped from tab to tab online reading about the gruesome murders. The attackers targeted six sites Friday night killing at least 128 people. I prayed with all my strength for the protection of the hostages and wellbeing of everyone in the city.
One plea was buried behind all the noise: Please don't claim to be Muslim. I could almost hear my thoughts begging, over and over. Please don't be Muslim.
Without any confirmation as to who committed the attacks, Muslims started apologizing and condemning on social media. Others were blaming Muslims and refugees for the crimes. As our team gathered together virtually to discuss the news, our group chat swelled with sadness and fear. No matter what information came to light, the backlash would make everything worse for Muslims regardless of geographic location.
According to a Quartz article, data from the FBI indicates that anti-Islamic offenses have jumped five-fold in the US since 9/11.
Public perception of Muslims is currently low. A 2014 poll by the Pew Research Centre found that Americans had the least warm feelings towards Muslims of any religious group in the country. Another poll in March found that 55% of Americans have a 'somewhat unfavourable' or 'very unfavourable' opinion of Islam. tweet
Then, what we all dreaded was confirmed: the Islamic State claimed responsibility. For a few hours, my feelings were conflicted. I was angry, yet I felt vulnerable. I was outraged to witness another violent massacre take innocent lives and distort my faith. I felt helpless because I knew this would provoke an adverse reaction from Islamophobes against us all; more scrutinizing for Muslims at airports and public spaces; more name-calling and threatening; more hatred and bigotry. We take one step forward to overcome a tragic terrorist blame-all-Muslims attack, only to take two steps backward when another occurs.
Things have not been pleasant for Muslims. Islamophobia continues to be on the rise. Activist Akeela Ahmed told the BBC in a report that she has suffered anti-Muslim abuse for years but it has recently worsened. She witnessed extremely derogatory language directed toward Muslims on social media. She was referring to negative comments posted online following the attack on the French satirical magazine Charlie Hebdo, in which gunmen said they were killing in the name of Islam.
"Post-Paris, the abuse increased and it was a lot worse," she says. "As we see more terrorist incidents globally, many people feel anger about terror attacks and they go online and use their medium to vent their anger. But, as a result, there is an increase in anti-Muslim sentiment generally."
I rushed to speak to a friend to regain my sanity. Her words brought me back to my senses. She made me ask myself why should I, and all Muslims around the globe, bear the brunt of every terrorist attack committed in the name of Islam? Why are we condemned as the enemy and not the real perpetrators? Why are we obliged to apologize?
"Stuff like this happens and the fear that comes with it is so different than it used to be. When I was Christian, I was never afraid. Certain events just didn't touch me because I'm a US citizen and I'm white-passing. But then I became Muslim and suddenly everything was my fault. I'd become the enemy overnight. And, while I still don't fear for my own life, I fear for the lives of the girls I've mentored. Like, what would I do if someone hurt one of you guys? Or got disrespectful? I'd totally lose my mind," my friend said to me.
Associate Professor of Religious Studies at the College of the Holy Cross Caner Dagli wrote in a CNN article that neither should we as Muslims feel apologetic for terrorism done in the name of Islam nor should the world expect us to be. "People should demand public statements like, 'I condemn this act,' from those who have some kind of accountability in connection with the act. There is always a crucial line between feeling revulsion at a crime and feeling it necessary to dissociate oneself from that crime. Did you benefit from a crime? Could you have stopped the crime? Did you contribute, even unwittingly, to the crime? If so, you may have to stand up and denounce it," wrote Dagli.
Politics staff writer at Salon Ben Norton wrote an article in response to yesterday's horrific Paris attacks titled, "Our terrorism double standard: After Paris, let's stop blaming Muslims and take a hard look at ourselves." He calls on governments to think critically about their policies abroad and at home. "Every time Islamic extremists carry out an attack, the world's 1.6 billion Muslims are expected to collectively apologize; it has become a cold cliché at this point. Who benefits from such clampdown on Muslims and refugees? The hegemonic 'solution' is always more militarization, both abroad and here at home. Yet it is in fact militarization that is the cause of the problem in the first place. If these are the strategies our governments continue to pursue, attacks like these will only be more frequent," wrote Norton.
Violent murders are horrific. Terrorism is ugly. But terrorism has no religion. It's not our fault. It's no one's fault except the murderers themselves.
http://muslimgirl.net/16011/thoughts-after-paris-attack/
---------
URL: https://www.newageislam.com/islam,-women-and-feminism/new-age-islam-news-bureau/indian-muslim-women-take-on-clergy;-demand-ban-on-triple-talaq,-polygamy/d/105291