New Age Islam News Bureau
27 Apr 2017
• Proposal for Women Sports Colleges to Shoura Falls 3 Votes Short
• US Woman Gets Jail in China for 'Spying'
• 'Slapped Woman' Gets a Helping Hand in Saudi Arabia
• Sikh Girl 'Abducted' and 'Forcibly Converted To Islam' In Pakistan
Compiled by New Age Islam News Bureau
URL: https://www.newageislam.com/islam-women-feminism/india-up-muslim-woman-gets/d/110932
--------
India: UP Muslim Woman Gets Triple Talaq through Speed Post
April 27, 2017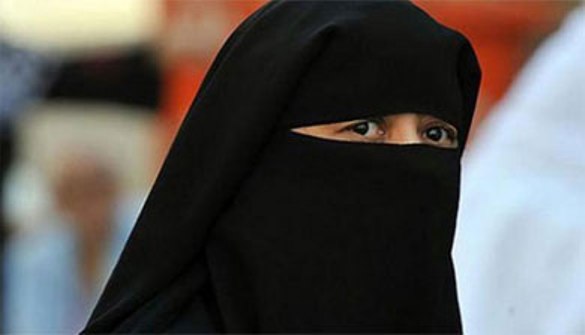 Triple Talaq, (Representative Photo)
Amroha: Amid the raging debate over 'triple talaq', a Muslim woman from Uttar Pradesh's Amroha district, who claims to be a victim of the age-old practice, has appealed to Prime Minister Narendra Modi and Chief Minister Yogi Adityantah in the hope of getting some help.
The Muslim woman complained that Arif Ali, who she married in June 2014, gave her triple talaq through speed post.
The woman claimed her in-laws and husband used to harass her for dowry and in 2015 sent her back to her paternal house.
The alleged triple talaq victim said her husband was having an affair with another woman.
Triple talaq, 'nikah halala' and polygamy violate Muslim women's right to equality and dignity and are not protected by the right to profess, practise and propagate religion under Article 25(1) of the Constitution, the Centre has told the Supreme Court.
'Nikah halala' is a practice intended to curb incidence of divorce under which a man cannot remarry his former wife without her having to go through the process of marrying someone else, consummating it, getting divorced, observing the separation period called 'Iddat' and then coming back to him again.
Several Muslim women have challenged the practice of 'triple talaq' in which the husband, quite often, pronounces talaq thrice in one go, sometimes over phone or text message.
PM Modi and Uttar Pradesh CM Yogi Adityanath have advocated for the rights of Muslim women and called for the abolition of the triple talaq and nikah halala.
http://zeenews.india.com/uttar-pradesh/muslim-woman-gets-triple-talaq-through-speed-post-appeals-to-pm-narendra-modi-yogi-adityanath-for-help-1999831.html
--------
Proposal For Women Sports Colleges To Shoura Falls 3 Votes Short
27 April 2017
JEDDAH: Only three votes stood in the way of passing a proposal Tuesday at the Shoura Council to establish sports education colleges for women. The proposal won the support of 73 members, but was opposed by 57. The minimum vote count to pass the proposal was 76.
The rejection was a disappointment for those who were in favor of taking practical steps to promote sports among women in Saudi Arabia. But Shoura member Lina Almaeena, said: "It's the majority of votes (that were in favor)."
Almaeena was not deterred.
"The fact that we're discussing women sports colleges is a great evolution," Almaeena, who is also a sports advocate and cofounder and CEO of Jeddah United Sports Co., told Arab News.
The proposal called for a joint venture between the Education Ministry and the General Authority of Sports. The goal is to educate Saudi women on fitness and sports-related sciences and to be able to hold positions at health and fitness clubs that are to be established in the following months.
Princess Reema bint Bandar bin Sultan, vice president of women's affairs at the General Authority of Sports, said in March at a meeting with owners of woman health clubs at the Riyadh Chamber of Commerce that more licenses would be granted for women's gyms. The goal is to have a gym in every district and neighborhood in coordination with the labor, rural affairs and commerce ministries, local media reported.
Almaeena told Arab News the Kingdom needs female Saudi sports professionals to be able to participate in the burgeoning women's sports industry.
The idea is to recruit more Saudi women in specialties that are usually filled by non-Saudi professionals, like women's sports.
"It's good to have Saudis that are aware of the religious and social identity (of the country) and are easier to communicate with," she said. "I'm not against international expertise, but at the same time we need to have national workforce."
Health and rehabilitation centers are struggling to find qualified Saudi sports professionals to train people and those with special needs. "There is a need (for Saudi woman sports specialists)," she added.
Gen. Ali Al-Tamini, a Shoura member supporting the proposal, said the government is supporting the idea of sports for women. Several fitness centers have already transformed part of their buildings into a women's section that abides by the Shariah, he said.
The proposed introduction of sports sciences would include several areas — sports therapy, sports psychology, sports management, occupational therapy, physiotherapy and sports journalism.
Opponents of the proposal justified their votes by saying male sports colleges have not proven to be feasible and have not achieved their goals after years of their establishment. "So how will woman sports colleges achieve their goals?" Shoura member Adnan Al-Bar was quoted in local media as saying. "We have to agree that the proposal as an idea is correct."
With Vision 2030 and the appointment of Princess Reema in August 2016, Almaeena said: "It's really a matter of time" before women sports are better promoted in the Kingdom.
"I believe that the private Saudi universities will definitely take the lead. I'm sure that could be the start," she added.
The sports sector could create 250,000 jobs for women, said Princess Reema during her speech at the MiSK Global Forum in Riyadh last November. Boosting women's participation in the Saudi workforce from 22 percent to 30 percent by 2030 is a main goal in Saudi Vision 2030.
In an unprecedented move, six Saudi female athletes competed in the two previous Summer Olympic Games: Two in London 2012 and four in Rio 2016.
http://www.arabnews.com/node/1090816/saudi-arabia
--------
US Woman Gets Jail in China For 'Spying'
April 27, 2017
BEIJING: A Chinese court has sentenced an American woman to three and a half years in prison and deportation on espionage charges, a rights group said on Wednesday, and her lawyer said he expects her release soon.
Sandy Phan-Gillis was detained in March 2015 at the Macau border after visiting mainland China with a trade delegation from the Texas oil capital Houston.
She was accused of espionage and stealing state sec­rets for allegedly passing intelligence to a third party, according to previous reports from the UN Working Group on Arbitrary Detention which cited government sources.
Nanning Intermediate Pe­o­p­le's Court in the southern province of Guangxi passed the sentence on Tuesday, but the American's next steps will not become clear until a written judgement is released, John Kamm, director of the US-based Dui Hua Fou­ndation rights group, told AFP. Phan-Gillis was currently being held in a detention centre and not a prison and did not plan to appeal, he said.
Kamm said that "adjusted for time spent in residential surveillance in a designated location, she has already served more than half her sentence, and is accordingly eligible for parole as well as medical parole, commutation and immediate deportation". "I am hopeful she will be reunited with her family soon," he added.
Her lawyer Shang Baojun confirmed the sentence and said he expected the written verdict to be issued within five days.
A US embassy spokeswoman said on Wednesday her trial was closed to the public and a request to have a consular officer attend had been refused. The spokeswoman said the US government "remained concerned" about the case and was in contact with the "highest levels" of the Chinese government about it.
Phan-Gillis was held for six months at a secret location and later at a detention centre in Guangxi, where she was initially put in solitary confinement, the working group said. Her husband has campaigned for her freedom, including a website "savesandy.org" which has now been taken down.
Published in Dawn, April 27th, 2017
https://www.dawn.com/news/1329549/us-woman-gets-jail-in-china-for-spying
--------
'Slapped woman' gets a helping hand in Saudi Arabia
April 27, 2017
Manama: A bank in Saudi Arabia has stepped in to help a young woman who was humiliated in public as she was selling bird seeds to make some money to spend on her desperate family.
Sayda Majrashi, an illiterate who had never been to school, was among the many people selling seeds to visitors to the Grand Mosque in Makkah who used them to feed the pigeons.
Earlier this month, she had an argument with a young man that turned physical when she took off a shoe to threaten him in a desperate act of anger. However, he slapped her twice and, totally helpless, she sat on the marble floor in the vicinity of the mosque.
A passer-by caught the argument on camera and the 10-second clip went viral on the internet, prompting a national outcry among people shocked that a man would publicly slap a woman regardless of the reasons.
Makkah's Emir Prince Khalid Al Faisal called for the formation of a committee to look into the case and for arresting the aggressor. He was detained within hours of the incident.
Several institutions pledged to provide assistance and care for the victim and her family.
Abdullah Al Ghamdi, the head of the Social Development Bank in Makkah, told Sayda and her siblings that they could choose any of the investment offers to start their own business and that the bank would help secure their future.
The education district said that its probe concluded that Sayda, her two sisters and one brother did not have the proper documentations to go to school as their father did not formally register them.
However, the district, in an extraordinary decision, decided to register Sayda's two young sisters in public schools as their age permitted it while she and her brother will attend adult education courses at literacy centres. Volunteers will sit with all of them in special sessions to ensure they have the necessary domestic skills, the district said.
Sayda said that she and her brother moved from Jizan in the southern part of the country "some years ago" to Makkah "in order to earn a living."
"We did not have any official documents since our father did not register us anywhere," she said. "After he and our mother were divorced, he did not pay attention to us and in fact, he is now in prison in Jizan. My siblings later joined us in Makkah. My brother and I sold seeds to visitors and we were always careful not to be caught by municipal agents or the police, so we were content to make enough money to buy us food that we took back to our sisters at home."
Home is some space generously offered by their neighbour after they were evicted from the old flat they had rented for 700 Saudi Riyals a month and which they could no longer afford.
Sayda said that although she did not know how to read or write, she was good at numbers since she needed them in her daily "business."
"My brother Gibran has been suffering for the last two years from eye problems and he is visually impaired."
The bank arranged for a check-up at a specialised eye hospital to help restore his eyesight, local media reported.
Sayda said she was grateful for the attention and care she and her siblings were receiving following the incident.
"It was a terrible experience. The aggressor and I had an argument over space since he wanted me to move away, which I refused to do, explaining that there was plenty of room for all. When I was slapped, I felt a terrible physical pain, but also the pain of humiliation and the pain of helplessness and shock since no-one came to my rescue. I was being hit and I was on the floor, but no-one helped me then. Now, I am s grateful to all those who have extended a generous hand. I am also grateful that women continue to hold a special status in our country. I feel that my dignity and self-esteem have been restored," she said, quoted by Saudi daily Okaz. "I would never have gone out to the street if it had not been for the need to provide food for the family."
One witness who sold pigeon seeds said that the aggressor was known for his rowdy behaviour.
"I saw the incident, but I did not wish to step into it because the assailant is known for attacking others easily," he said. "He is a high-risk and nobody wanted to confront him."
Sayda, to her credit, did.
http://gulfnews.com/news/gulf/saudi-arabia/slapped-woman-gets-a-helping-hand-in-saudi-arabia-1.2018008
--------
Sikh Girl 'Abducted' And 'Forcibly Converted To Islam' In Pakistan
Apr 27, 2017
In the remote village of Ghorghasht in Buner District of Khyber Pakhtunkhwa province, Priya Rani, a 17-year-old Sikh girl was on her way to school on Thursday when she went missing. Hours later, Muslim neighbors started knocking on her family home's doors, congratulating her relatives of her marriage and her conversion to Islam. The parents, the siblings and the extended family – who all live under the same roof – were shocked.
"She is seventeen. She did not know what was going on. She has been tricked into this. We went to the police and complained," Mahinder Lal, her uncle, who is one of the complainants in the case, told WION's Taha Siddiqui.
But it was not easy getting the police to register such a case. "They kept saying it's a matter of religion and now nothing can be done," he adds.
But pressure from higher ups has led to the police registering a case and arresting the alleged husband, named Wajid Ali. They have also formed a joint investigation team to look into the matter.
Meanwhile, Priya has been sent to a women protection center. The police are to complete their investigations in 15 days and then the fate of Priya is to be decided.
The family has little hope for an outcome in their favor, given the environment that now prevails in their village.
"The Muslims took out a big rally where they talked of jihad against us, if the girl was returned. The authorities are not even letting us meet her. They are intimidating her, and threatening us to back down too," says another relative of Priya, who wishes to remain anonymous.
Following these almost-violent protests by local Muslims on Friday, the family of Priya and some 35 Sikh families who live in the same neighborhood and own local shops have been forced to shut down their businesses. Many of them have restricted their movements. On the other hand, just down the road from where these shops are located, Muslim neighborhoods are thriving with business activity.
A visit to the police station where the case has been registered reflects how the law enforcers have already made up their minds, confirming the fears of the Sikh family.
"She converted by her choice. She was in love with the boy. That's the story – nothing more," says one police officer at the station, who is part of the investigation team.
When told that she was underage and not mature to make such a decision, they disagree. They also underplay the threats against the religious minority.
In the nearby city of Peshawar, the provincial capital, a fact-finding mission, led by Baba Ji Gurpal Singh visited the village following the incident.
"The police are under pressure. There were lots of mullahs when I went to the police station to talk to the investigation team. This is definitely a case of forced conversion," says Gurpal Singh, who headed this fact-finding mission, under directions from one of the largest Sikh temples in the city.
Singh, who is also a human rights activist points out that attacks against religious minorities in Pakistan have seen an increase. "The Muslims forcibly take Sikh and Hindu girls, who are usually under-age and then claim to convert them, just to keep them," the activist adds.
Back in the village, a relative of the family also feels tensions are more recent. According to him peace between the Muslims and others, especially the Sikhs has started to worsen in their village after neighboring Swat Valley's take over by the Pakistani Taliban.
It is believed that many fighters of the Pakistani Taliban managed to escape Swat when the Pakistan army took it back from the militant group in 2009. Such escapees have now scattered and settled in areas like this district of Buner, which borders the valley.
Only last year, The Pakistani Taliban shot down Soran Singh, a Sikh member of the provincial assembly, belonging to the ruling party and hailing from Priya's district. The Sikh community feels he was targeted due to his faith.
Even before Priya's return, which they are unsure of, her family is planning to move away from the neighborhood.
"We appeal to the world, don't let us be killed. Help us," says Priya's uncle as he breaks down in tears, and ends the interview.
Nearly 1000 underage girls from minority religions are forced to convert to Islam each year in Pakistan.
In Sindh province, where such cases of abduction are more prevalent, government recently tried to introduce a law to ban forced conversion of religious minorities and marriage of girls who have not turned 18 yet, but the religious lobby took to streets, calling the law anti-Islam, forcing the provincial government to take it back, with a promise of introducing it after a review.
Among the 200 million population, religious minorities comprise of less than 2% of Pakistanis, as per current estimates. Many of them are fleeing, human rights observers say, making them a fast disappearing segment of society.
https://www.wionews.com/south-asia/exclusive-sikh-girl-abducted-and-forcibly-converted-to-islam-in-pakistan-14968
--------
URL: https://www.newageislam.com/islam-women-feminism/india-up-muslim-woman-gets/d/110932
New Age Islam, Islam Online, Islamic Website, African Muslim News, Arab World News, South Asia News, Indian Muslim News, World Muslim News, Women in Islam, Islamic Feminism, Arab Women, Women In Arab, Islamophobia in America, Muslim Women in West, Islam Women and Feminism