New Age Islam News Bureau
18 Dec 2017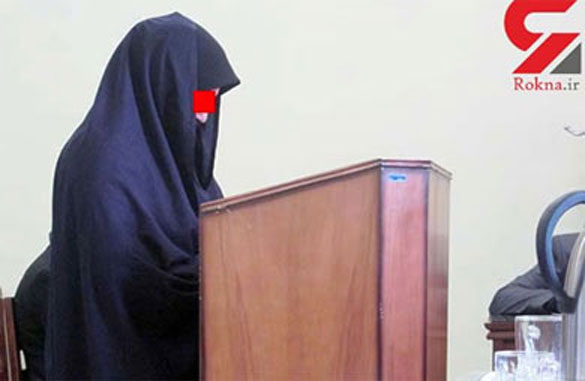 81 women have been executed so far during Rouhani's tenure. Representational photo
-----
• Instead of Triple Talaq Law, Muslim Women Should Get Reservation: AIMPLB Member
• Iran: Another Woman To Be Sent To The Gallows
• Nigerian Law Graduate Denied Call to Bar Over Hijab
• 1.3 Million Foreign Drivers to Leave Saudi Arabia As Women Get Driving Licences
• Nigeria: Why Are Muslims Who Adorn Hijab 'Molested'? Sultan Asks
• Why Some Indonesian Women Choose Polygamy
• Maryam Nawaz on NY Times' List of 11 Powerful Women Of The World
• 23 Technical Colleges Train Saudi Women for the Job Market: TVTC
• KAU, Traffic Police Sign Agreement to Set Up Driving Schools For Women
Compiled by New Age Islam News Bureau
URL: https://www.newageislam.com/islam-women-feminism/in-maiduguri-boko-harams-birthplace/d/113610
--------
In Maiduguri, Boko Haram's Birthplace, Feminism Rules
DECEMBER 17, 2017
The city, often attacked by extremists, is known for welcoming people of all religions and ethnicities and its broad-minded youth culture
Boko Haram kidnaps young women and girls, turns them into sex slaves and passes them around to its fighters like prizes. It forces them into battle, ties suicide bombs to their bodies and orders them to strike at the gates of the University of Maiduguri.
But on campus, just beyond the militants' reach, the topics being batted around a giant lecture hall could hardly have been more different: Radical feminism. The end of the patriarchy. Husbands who do the dishes.
"I want a man who can make my breakfast," said Rabi Isa, a 25-year-old student, rising to address the room. "One who will assist me in the kitchen and who can go shopping."
Cheers broke out from classmates in her gender equity class.
To much of the world, the Nigerian city of Maiduguri is simply known as the birthplace of Boko Haram. Ever since authorities killed the group's spiritual leader and flattened its compound here almost a decade ago, Boko Haram has lashed the city, storming it with its fighters, bombing markets, flooding the streets with homeless families escaping its rage and attacking the university at least eight times this year alone, inspired by its rallying cry, "Western education is forbidden."
Ideological battle
But there is another Maiduguri entirely, one that helps shed light on the ideological battle at play in Nigeria's north: This is a regional capital recognised for welcoming people of all religions and ethnicities, a college town long-known for its party scene and a vibrant city with a bold, often broad-minded youth culture that eight years of war cannot seem to extinguish.
In fact, sometimes the war even helps nudge it along.
It wasn't even 8 p.m. on a weeknight and the twerking had already begun. The DJ was spinning Afrobeats. Bodies pressed together in dark corners.
And then, just as the party started heating up, the gates of the hotel abruptly swung shut, sealing everyone inside. The all-night party had officially started.
In a different war zone, a curfew like the one that descends on this city each night to protect residents from Boko Haram might stifle any hope of a social life. But here, it has given rise to extended lock-in parties behind protected walls.
"They want to test you to know if you can do it very well," said Rose Williams, 27, speaking openly about premarital sex, which she said was considered taboo by her parents' generation. "And I do it very well."
She and her friends watched the men and women — some in brightly coloured headscarves, one with a baby on her back — swaying with arms in the air. They had come for a girls' night out, to take a break from their boyfriends.
Divergent hopes
In many ways, the war with Boko Haram has been a clash of wildly divergent hopes and expectations for Nigerian society. Islamist militants who started their rebellion against the Nigerian state thought they could end government corruption by adopting a severe version of Islam.
Western ways, particularly in the realm of education, were deemed sinful. Imams in Maiduguri, who spoke out against the militants and their harsh interpretation of the religion, were assassinated.
The rise of Boko Haram "brought a lot of confusion into Maiduguri about what is the real Islam," said Sheik Abubakar Gonimi, chief imam of the Bolori Central Mosque here. "Thank God we know our religion, and this had nothing to do with Islam."
After the militants were chased from the city, imams became more vocal, speaking out against the extremist philosophies and practices of Boko Haram. Life eventually started easing up again, and young people have found safe spaces to let loose.NY Times
http://www.thehindu.com/todays-paper/tp-international/in-maiduguri-boko-harams-birthplace-feminism-rules/article21824843.ece
--------
Instead of Triple Talaq Law, Muslim Women Should Get Reservation: AIMPLB Member
December 16, 2017
Lucknow: All India Muslim Personal Law Board (AIMPLB) member and cleric Maulana Khalid Rasheed Farangi Mahali said on Saturday that by bringing out a law against triple talaq, the Union government was making an issue out of something that wasn't an issue. He said that if the government is really serious about improving the life of Muslim women, they should give them reservation in government jobs and educational institutions.
Speaking exclusively to News18, he said, "The cabinet's nod to a law against triple is very surprising. When the Supreme Court as termed it has unconstitutional then against whom or what you are making the law?"
"Even after when billions of Muslim women have signed their consent against any law on triple talaq… it's more like an attack on the religious freedom of Muslim women," he added.
"If you are really concerned about Muslim women, then government should do something for the women whose husbands are killed in the name of gau raksha, whose children are being hacked to death on false claims of love jihad. It would have been better if the government should have done something concrete to stop such incidents," he said.
Alleging that government is making an issue out of non-issue, Mahali said, "Also, if the government is really serious about betterment of Muslim women, then government should have given them reservation in educational institutions and government jobs. But making a non-issue into such a big issue is not at all relevant or in favour of Muslim women."
The draft of the law was prepared by an inter-ministerial group headed by home minister Rajnath Singh. The other members included external affairs minister Sushma Swaraj, finance minister Arun Jaitley, law minister Ravi Shankar Prasad and his junior minister PP Chaudhary.
The proposed law would only be applicable on instant triple talaq or "talaq-e-biddat", and it would give power to the victim to approach a magistrate seeking "subsistence allowance" for herself and minor children. The apex court on August 22 had struck down triple talaq, calling the practice unconstitutional and violation of Article 14 of the Constitution, which provides for equality before the law.
http://www.news18.com/news/india/instead-of-triple-talaq-law-muslim-women-should-get-reservation-aimplb-member-1606219.html
--------
Iran: Another Woman to Be Sent To The Gallows
17 December 2017
A young woman was sentenced to death and her sentence was upheld by the Iranian Supreme Court of Justice.
The woman named Mojgan is charged with murdering her husband two years ago in July 2015 when she was 21.
The court first exonerated her from the charge of premeditated murder and then sentenced her to pay blood money for committing non-deliberate murder. The Supreme Court, however, did not uphold the verdict and ultimately sentenced her to death. (The state-run Rokna website – December 15, 2017)
81 women have been executed so far during Rouhani's tenure.
http://www.women.ncr-iran.org/iran-women-news/4584-iran-another-woman-to-be-sent-to-the-gallows
--------
Nigerian law graduate denied call to bar over hijab
16 Dec 2017
A Nigerian law school graduate was denied her call to the bar for refusing to take off her headscarf.
Amasa Firdaus Abdulsalam was not permitted by the Body of Benchers to enter the International Conference Centre on December 12 where the call to bar is usually held.
The Lagos-based Nigerian Law School said that she was breaking the dress code set by the university, but Abdulsalam, who was already wearing her new gown, insisted on wearing the wig on top of her hijab.
The hijab is a headscarf worn by many Muslim women who feel it is part of their religion.
According to local reports, Abdulsalam called the refusal of the Nigerian Law School to call her to the bar a violation of her right to freedom of religion as protected by Section 38 of the 1999 Constitution.
The call to bar is the official moment where an individual is sworn into a law society or court and obtains licensing to practise law in that jurisdiction.
Abdulsalam can be called to the bar next year only if she is regarded as having complied with all the rules.
The President of Nigerian Bar Association A.B. Mahmoud vowed that the association would look into the situation.
"UK based Nigerian lawyer recognized for promoting diversity in the legal profession," Mahmoud tweeted, posting a photo of Olufunke Abimbola, who was recently recognised by Queen Elizabeth II for her contributions to promoting diversity in the legal profession.
"The NBA will embrace diversity and tolerance in the Nigerian legal profession," Mahmoud continued, adding that "the Hijab issue will be addressed."
He also tweeted a photo of his daughter Zubaida, who also wears a hijab, being admitted to the New York Bar earlier this year.
The case has sparked an intense debate on social media, with the hashtag #JusticeforFirdaus being used.
One Twitter user pointed out that Abdulsalam should have known better and complied with the rules.
Others said that the hijab is indicative of a larger problem to impose Islam in public institutions.
http://www.aljazeera.com/news/2017/12/nigerian-law-graduate-denied-call-bar-hijab-171216084329791.html
--------
1.3 million foreign drivers to leave Saudi Arabia as women get driving licences
2017-12-18
According to the report, 87.2 percent of Saudi families use private drivers. Foreign house-drivers are paid a minimum of 12,000 Saudi Riyals (approximately Tk 266,000) per year, in addition to food and accommodation.
On Sept 27, Saudi King Salman ordered the lifting of a ban on women drivers as part of an effort to modernise the country and its image. Women will be able to start driving from June 2018 and will face the same driving regulations as men, Saudi Arabia's General Department of Traffic said.
According to 2016 estimates from the Bangladesh government, some 1.3 million of its nationals live and work in Saudi Arabia.
https://bdnews24.com/world/middle-east/2017/12/18/1.3-million-foreign-drivers-to-leave-saudi-arabia-as-women-get-drivers-licences
--------
Nigeria: Why Are Muslims Who Adorn Hijab 'Molested'? Sultan Asks
17 DECEMBER 2017
Sultan of Sokoto and President-General of the Nigerian Supreme Council for Islamic Affairs (NSCIA), Alhaji Muhammad Sa'ad Abubakar III, has faulted the action of the Council of Legal Education (CLE) who last week refused a University of Ilorin (UNILORIN) Law graduate, Miss Firdaus Amosa, call to bar for refusing to remove her hijab during the Call to Bar ceremony.
The Sultan who was represented by the Wazirin of Katsina, Professor Sanni Abubakar Lugga, at the national convention of Muslim Public Affairs Centre (MPAC) with the theme, "Public Trust and Accountability" in Lagos on Saturday said 'wearing of hijab was not only an Islamic mode of dressing but a Christian mode of dressing and that it is a dressing for every decent woman. It is a dressing for any woman who wants to preserve her chastity in public.'
He further questioned why should Nigerian Muslims be molested and even denied their right? saying 'Nigerian Constitution it is absolutely clear. Why should Nigerian Muslims be molested and even denied their own right? The Appeal Court ruling in Ilorin is there, the Appeal Court in Lagos and also the High Court all delivered judgment in favour of Hijab'
"Justice Alooma, the former CJN, Justice Bukalchuwa and other Senior Justices in Nigeria wear their Hijab and then the wig on top of it. The Nigeria Judicial Council (NJC), the highest body in the judiciary has not said, 'no, they should stop' which means the Nigerian Constitution allows the Hijab, the Nigerian Courts through these three judgments have allowed the Hijab and the NJC through these senior judges has allowed the Hijab.
"Why will a legal school refuse our sister's induction into the judiciary simply because she is wearing Hijab? Is the law school saying they are above the NJC, are they above the Nigerian Constitution, are they above these three senior courts?" he saod
http://allafrica.com/stories/201712180042.html
--------
Why Some Indonesian Women Choose Polygamy
Dec 18, 2017
31 year-old housewife Ratna Wulandari lives in Jakarta, Indonesia's capital and most populated city, and is currently pregnant with her fourth child. Wulandari already has five children. Three are her own, and two belong to her husband's first wife. She is in a happy polygamous marriage, and believes that other Indonesian women can embrace her example.
"Sister-wives help each other in marriage. I think polygamous marriage could be beneficial for women," said Wulandari.
To the majority of women in Indonesia, Wulandari's outlook is controversial. The practice is frowned upon in society even though it's legal in the archipelago.
In Islam — the religion practiced by the vast majority of the population in Indonesia polygamy is neither obligatory nor encouraged. A man taking up to four wives is considered mubah or "permissible" if a husband can be equally fair to all of his wives. Under Indonesia's civil marriage laws, polygamy is tightly restricted. An Indonesian Muslim man must provide a consent letter from his first wife. Then, a religious court decides if the polygamous marriage can be granted, taking into consideration things like terminal illness or infertility of the first wife.
Due to this restriction, many polygamous marriages in Indonesia are not lawfully registered. There's no official number of legally approved polygamous marriages in Indonesia, but Siti Ruhaini Dzuhayatin, the founder of Indonesia's first Women Crisis Center estimates they make up less than one percent of all registered marriages.
Many polygamists in Indonesia chose nikah siri, otherwise known as secret marriages. It's usually held in front of a Muslim cleric and, in many cases, is conducted without the permission of the first wife.
While pro-polygamists have made multiple attempts to promote the virtue of having many wives, women's rights activists in Indonesia speak out against polygamy and secret marriages because they're seen as exploitative.
In a recent case, AyoPoligami — a dating app aimed to help polygamists find partners?—?was forced to shut down in August after an Indonesian feminist publication published a report that went viral, showing the platform was rife with seemingly dubious men looking for extramarital affairs. AyoPoligami founder Lindu Cipta Pranayama told reporters the app had amassed more than 56,000 users in just five short months. He made an attempt to relaunch it in October, with stricter rules for the men who sign up. But due to the public backlash, it hasn't been able to regain its initial popularity, said Pranayama.
Wulandari never used AyoPoligami, but she thinks that the pro-polygamy community in Indonesia could benefit from having a stronger support system.
"It's not easy being a woman in a polygamous marriage. I am aware of the negative light cast upon us. I never try to explain myself to people whom I know would blatantly oppose my choice," said Wulandari, who refused to have her picture taken.
She added, "I usually just show them how a polygamous relationship can work, how I can get along very well with my sister-wife, how we help each other, and how we go out together a lot. That's how I try to counter all the negative opinions."
She and her husband's first wife raise their children together. Their polygamous marriage is legally registered with the consent of the first wife, although Wulandari wouldn't go into the detail of how she and her husband met.
According to Indonesia's National Commission on Violence Against Women, there were more than 250,000 divorce cases in the country in 2015. In 7,476 of the cases, polygamy was cited as the cause of divorce, meaning some women prefer divorce over accepting another wife into the marriage.
Wulandari said she entered the polygamous relationship out of her own will, in following the religious teachings that she received.
"I first learned about polygamy in school, at Madrasa." said Wulandari, pointing to a religious school she went to in Jakarta. "We are taught that polygamy is allowed in Islam. Men can have up to four wives, as long as all the necessary requirements are met."
Her understanding about polygamy became deeper after she joined a polygamy seminar with Dauroh Poligami Indonesia (DPI) this year.
Dauroh Poligami Indonesia (DPI) is a Jakarta-based pro-polygamy group that organises a monthly 'Polygamy Seminar' in different cities in Indonesia. According to the group founder, Vicky Irawan Zaeni, the majority of participants of DPI's polygamy seminars are women.
The seminar advertises a "quick way to have four wives" and claims that it provides "real guidance" on the practice of polygamy. Getting in is expensive, setting male participants back around US$300 for a full-day session. To encourage female participation, the organisers give free access for women.
"I was already in a polygamous marriage when I joined, but the sessions gave me a better understanding. In the seminars, I heard various testimonies from other women, and in the end, we are all taught that in order for the marriage to work, men have to learn on how to maintain the well-being of their wives", said Wulandari.
"For instance, if a man wants to take a second wife, he will need to make sure that his first marriage is healthy. It's not about following a desire, it's about making sure that you have enough knowledge about this practice," she added.
"Most women are worried that taking a second, third, or fourth woman will wreck the marriage. They are worried that they will be given less affection by their husband. But it's not right, it's one hundred percent out of love to each wife, not fifty-fifty. It's one hundred percent to the first, one hundred percent to the second, and so on."
In her view, polygamy could even work better for women compared to monogamy. She said, "Every marriage is different, we can't paint a general picture. But in my personal opinion, I think it's beneficial for the women. I get to share duties with my sister-wife; our responsibilities as wives are shared, and we will still be given full rewards from Allah. Think of it as if you work for a company, you work for less, but you still get paid in full."
When asked about if she has ever experienced setbacks in her marriage, Wulandari declined to elaborate. She said, "You know, sometimes you wish you could still spend more time with your husband, but he already has to meet his other wife. But it's not a setback, it's just a consequence."
"All I can say to my sisters out there who are thinking about being in this kind of marriage is that they would have to do it because of Allah, and only Allah. If they don't have that, of course it would be very hard to have to share your husband."
Siti Ruhaini Dzuhayatin of the Women's Crisis Center said that Indonesian women living in a conservative hold are often socially conditioned to accept polygamy.
"They often think that entering a polygamous relationship, to have to share the marriage with another woman, is a better alternative than being an unmarried woman."
"The fact that in Indonesia we still have a very male-centric society that enforces this stigma," she explained. "Women are only seen as 'worthy' if they are married and if they can fulfill their duties as wives. This justification often conditions women to accept a polygamous relationship."
For the last 15 years, Dzuhayatin — who currently serves as the vice-rector in the faculty of Syariah and Law at the Islamic State University in Yogyakarta — has been a strong advocate of women's rights issues, working with various stakeholders in Indonesia including educators and public officials.
"It is our responsibility to try to change the perception that's still there in society. If we want women to stop feeling socially imposed in accepting a polygamous relationship, we will need to make sure that our women have access to high-level education in Indonesia, and that they can be independent. There's nothing wrong with being unmarried, even Islam doesn't make it mandatory."
She also pointed out that despite many pro-polygamy backers using religion as a pretext to push the agenda, polygamy is not part of Islamic teachings.
"Islam didn't bring the concept of having multiple wives, the practice has existed since before Islam, where men in different civilizations can take as many wives as they want. What the religion seeks to do is to regulate the practice by limiting the number of wives a man can take," explained Dzuhayatin. "It is actually monogamous marriages that are strongly promoted in the Quran."
http://indonesiaexpat.biz/featured/indonesian-women-choose-polygamy/
--------
Maryam Nawaz on NY Times' list of 11 powerful women of the world
Dec 18 2017
KARACHI: Pakistan Muslim League-Nawaz leader Maryam Nawaz has been named among the top 11 powerful women of the world in a 2017 ranking issued by a US publication.
The New York Times list, titled '11 Powerful Women We Met Around the World in 2017', sought to detail the lives of people across the world who have "led interesting lives and done extraordinary things, or perhaps recently gone through a remarkable experience."
Maryam's description reads: "She had recently emerged as the right hand of her father, the former Prime Minister Nawaz Sharif. But corruption charges are clouding her rapid rise."
Moreover, the accompanying article on former premier's daughter mentions that she rose to political prominence after helping run her father's re-election campaign in 2013. "Since then, she has managed to sideline her cousin Hamza Shehbaz, long considered a potential standard-bearer, who is now conspicuous by his absence from rallies and party meetings," the article adds.
Her notable achievements include cementing her mother's victory in the crucial NA-120 by-elections. NA-120 was vacated after Nawaz Sharif stepped down as the prime minister after Supreme Court disqualified him.
Other women named in the list include Saudi-activist Manal al-Sharif, world's oldest woman Emma Morano, Sweden's Proponent of 'Feminist Foreign Policy' Margot Wallstrom, Henda Ayari, Olive Yang, Asli Erdogan, Letizia Battaglia, Sinta Nuriyah, Alice Schwarzer, and Yu Xiuhua.
https://www.geo.tv/latest/172732-maryam-nawaz-among-11-powerful-women-across-globe
--------
23 technical colleges train Saudi women for the job market: TVTC
Abdulhadi Al-Rizqi
TAIF — The Technical and Vocational Training Corporation (TVTC) has opened 23 colleges to train Saudi women in various skills and prepare them to enter the labor market, its governor said.
Speaking during an interview with Okaz/Saudi Gazette Ahmed Al-Fihaid, "In addition to the existing colleges we recently launched six academies to teach various specializations including aviation, gas industry, maritime commerce, public transport, hospitality and information technology."
The governor said the intake capacity of each academy ranged from 2,000 and 7,500 students. He said the academies were built in partnership with a number of government and private institutions, including Saudi Aramco, the Saudi Ports Authority, Saudi Electricity Company and National Water Company, among others.
He said 19 vocational colleges for women existed for quite sometime while four colleges were opened at the beginning of the current academic year in Makkah, Mahail Asir, Bisha and Zulfi.
Fihaid explained that 13 specializations in various disciplines were taught at TVTC's colleges with a view to qualify Saudi men and women for the Saudi labor market.
"Abut 65 percent of our male and female graduates of the colleges have found employment in the private sector while the more than 30 percent joined the government and the military sectors," he said.
Fihaid said the corporation was able to run 25 institutes for the specialized training in collaboration with giant companies including Aramco, SABIC and others where special programs ending with employment were introduced.
"We have also established 121 centers for job coordination in our colleges and institutes and these centers last year organized 119 job fairs," he said.
The governor said the corporation enabled about 8,000 young entrepreneurs to start their own business and industrial projects. Of these projects, 902 were by men and 423 by women.
http://www.saudigazette.com.sa/article/524337/SAUDI-ARABIA/23-technical-colleges-train-Saudi-women-for-the-job-market-TVTC
--------
KAU, Traffic Police sign agreement to set up driving schools for women
Irfan Mohammed
Dec 18 2017
JEDDAH — In a landmark agreement considered historical, Jeddah's King Abdulaziz University and the Traffic Department have inked an agreement on Sunday to establish driving schools for women. The agreement was signed by Professor Abdul Rahman Al-Youbi, rector of the university, and Brig. Gen. Mohammed Al-Bassami, director general of traffic, at university on Sunday.
Brig. Gen. Al-Bassami said the agreement, which is valid for five years, followed the Kingdom's decision to lift the ban on women driving in the country. He said the traffic police wanted to train women drivers in a professional manner through institutions that ensure safety and help them achieve the highest quality driving skills.
The traffic chief said they would enter into agreements with educational institutions around the Kingdom to develop the driving skills of women. He also said the traffic police would follow the same procedures for men in issuing driving licenses to women. Al-Bassami expressed confidence that the agreement would play its role in fulfilling the desires of the Kingdom's rulers in this regard, said a statement issued by the university.
Al-Youbi said the university would establish driving schools with international standards to provide training to women in driving and road safety measures.
The university will also establish a center for research in areas relevant to driving, he said.
Senior officials of KAU Abdullah Bin Omar Bafeel and Dr. Abdullah Al-Ghamdi, and Director General of Traffic in Jeddah Brig. Sulaiman Al-Zikri were present at the signing ceremony.
http://saudigazette.com.sa/article/524339/SAUDI-ARABIA/KAU-Traffic-Police-sign-agreement-to-set-up-driving-schools-for-women
--------
URL: https://www.newageislam.com/islam-women-feminism/in-maiduguri-boko-harams-birthplace/d/113610
New Age Islam, Islam Online, Islamic Website, African Muslim News, Arab World News, South Asia News, Indian Muslim News, World Muslim News, Women in Islam, Islamic Feminism, Arab Women, Women In Arab, Islamophobia in America, Muslim Women in West, Islam Women and Feminism