New Age Islam News Bureau
21 May 2022
• Six Saudis among Arab World's Most Inspirational Businesswomen
• Saudi Arabia: Women in Work Has 'Doubled' To Over 35% Of Labour Force
• Saudi Aid Agency Reviews Project to Protect Women in Yemen
• Algerian Women Join Hands to Oppose Law Banning Custody of Children to Divorced Mothers
• Spotify Continues To Acknowledge Pakistani Women Artists
• A chat with Dana Eden and Daniel Syrkin on the second season of Tehran
Compiled by New Age Islam News Bureau
URL: https://newageislam.com/islam-women-feminism/illiterate-parda-nashin-women-pakistan-sc/d/127059
--------
Illiterate 'Parda-Nashin' Women's Assets Can't Be Sold Sans Their Consent: Pakistan SC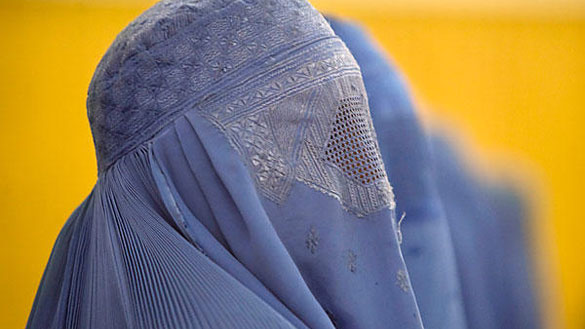 Representative Photo
----
Nasir Iqbal
May 21, 2022
ISLAMABAD: The Supreme Court has held that depriving an illiterate 'Parda-Nashin' (covered) woman of a large proportion of her property without professional or independent advice, or without making her understand the deed, was not sustainable in law.
"The real point is that the disposition of property must be substantially understood," the Supreme Court held in a judgement authored by Justice Muhammad Ali Mazhar.
Justice Mazhar was a member of a two-judge bench headed by Justice Sardar Tariq Masood, which had taken up an appeal against an April 15, 2019 rejection by the Lahore High Court Rawalpindi bench of the concurrent findings of a Rawalpindi civil judge and the additional district and sessions judge.
The case involves a gift deed of properties inherited by Ms Zaibunnisa and Ms Hameeda Bibi, both illiterate and parda-nashin, prepared fraudulently by their brother on a blank paper through misrepresentation.
The all-encompassing evidence recorded in the trial court, the judgement said, exemplifies that the women were not aware of the type of document they were going to sign so, taking advantage of their illiteracy, the brother managed the execution of the gift in his favour.
Nothing was brought on record to prove that any disinterested, neutral or nonaligned person read over the indenture of the gift to the illiterate and parda-nashin women, the verdict noted. Such documents severely and gravely jeopardise the interest of illiterate and parda-nashin women in favour of any person having a relationship of profuse confidence and faith with them; they require stringent testimony and authentication of execution with the assurance of independent and unprejudiced advice to such women with further confirmation and reassurance without any doubt that the description, repercussions and aftermath/end result of the transaction was fully explained and understood.
The burden of proof, the judgement said, will always rest upon the person who entreats to uphold the transaction entered into with the parda-nashin or illiterate woman to establish that the document was executed by her after mindfulness of the transaction, the judgement said. It added that it was imperative for the courts as an assiduous duty and obligation that while dealing with instances of any document executed by parda-nashin or illiterate woman, it ought to be satisfied with clear evidence that the document was, in fact, executed by her or by a duly constituted attorney appointed by her with full understanding and intelligence regarding the nature of the document.
"The parda-nashin women have been given protection in view of social conditions that include an imperfect knowledge of the world being virtually excluded from communion with the outside world," it said, adding the rationale of this rule of wisdom and concentration was obviously to shield them from deception, duress and misrepresentation.
The verdict also cited a number of precedents from different jurisdictions to establish that it was for the person claiming the benefit of any such disposition to establish affirmatively that it was substantially understood by the woman and was really her free and intelligent act. It further said if she was illiterate, it must have been read over to her and if the terms were intricate they must have been adequately explained.
The onus to prove the transaction being legitimate and free from all suspicions and doubts surrounding it can only be proved if it was established that the woman was fully cognizant and aware of the nature of the transaction and probable consequences; that she had independent advice from a reliable source/person of trust to fully understand the nature of the transaction; that witnesses to the transaction were close relatives or fully acquainted with the woman and had no conflict of interest with her and that the sale consideration was duly paid and received by the woman in the same manner, besides the nature of transaction was explained to her in the language she understands fully and she was apprised of the contents of the deed/receipt.
Source: Dawn
https://www.dawn.com/news/1690704/womens-assets-cant-be-sold-sans-their-consent-says-sc
--------
Six Saudis among Arab World's Most Inspirational Businesswomen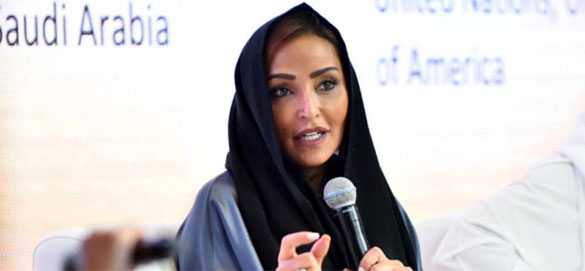 Princess Lamia Bint Majed Al-Saud
-----
May 20, 2022
LONDON: Six trailblazing Saudis have been named among Arabian Business magazine's 50 most inspirational businesswomen.
The list, published last week, recognizes women who have used their influence, experience and ambition to make a mark in the region.
All of the Saudi women honored have made a significant contribution to the Kingdom's evolving landscape, in fields as diverse as architecture and philanthropy.
Among them was Princess Lamia Bint Majed Al-Saud, the secretary general and member of the board of trustees at Alwaleed Philanthropies, who is regarded as a pioneer of women's empowerment in Saudi Arabia.
Winner of the Achievement in Philanthropy prize at the Arab Woman of the Year Awards in 2017, the princess launched her own publishing company in 2003, which now produces three magazines from Dubai, Cairo and Beirut.
Given that female empowerment in the Kingdom is an integral part of Saudi Vision 2030, it was no surprise to see Mae Al-Mozaini, founder and CEO of The Arab Institute for Women's Empowerment, on this year's Arabian Business list.
Al-Mozaini is also the founder of Nusf, a social enterprise dedicated to helping advance the economic and social well-being of women across the Arab world.
Ghada Othman Alrumayan, group chief marketing and communications officer at ROSHN, was another inspiring business leader to make the list.
A national community developer and Public Investment Fund project, ROSHN is responsible for implementing one of the largest residential real estate projects in the Kingdom.
The three other Saudi women to be recognized were Mona Althagafi, Rabaa Abdulaziz Al-Othaim and Rasha Al-Hoshan.
As country director for Saudi Arabia at Serco, Althagafi is responsible for steering the British company's growth in the Kingdom. With more than 20 years' experience, she has held various positions within government and the private sector.
Engineer and founder of 4A Architects, Al-Othaim was recognized for her outstanding work in the Kingdom's health, hospitality, residential and commercial sectors.
Owner and founder of interior design company Rasha Al-Hoshan Est, Al-Hoshan holds degrees in interior design and architecture from some of the world's top universities. She is also responsible for introducing leading furniture brands like Nada Debs, Fendi Casa and B&B Italia to the Saudi market.
Source: Arab News
https://www.arabnews.com/node/2086171/media
--------
Saudi Arabia: Women in work has 'doubled' to over 35% of labour force
Mariam Nihal
Jeddah
May 18, 2022
The number of women with jobs in Saudi Arabia has nearly doubled in the last five years and now stands at over 35 per cent of the workforce, the kingdom said this week.
Abdullah Abuthnain, the Saudi deputy minister of human resources and social development, said on Tuesday that the number of women in work was at "the highest level in the kingdom's history" as the government seeks to introduce reforms and boost women's rights.
Under Saudi Vision 2030, the authorities are reforming almost every area of society, including a drive to boost the participation of women in the job market.
Since 2018, Saudi Arabia has allowed women to drive, live alone, work outside the home and travel without the permission of a male guardian.
The reforms have benefited about six million Saudi women over the age of 21.
Mr Abuthnain said 51.5 per cent of Saudi adults now participated in the economy, with the number of citizens working in the private sector rising to more than "two million men and women".
He said the Saudi employment market was undergoing strategic reforms that included 25 development initiatives.
"The labour market strategy focuses on adopting occupational standards for more than 200 professions and establishing skills councils for key economic sectors to help in job planning and setting standards for skills," he said.
Mr Abuthnain said the kingdom would establish training institutions and private sector initiatives to boost the labour market further.
Turki Al Jawini, director general of customer experience at the Ministry of Human Resources and Social Development, said 7,000 women found employment in 2021 with the help of the Tamheer programme, which offers on-the-job training to Saudi women.
At least 51,000 women with jobs have benefited from the kingdom's Wusool programme, which provides transport for employees, he said.
He said a further 3,500 working mothers took advantage of initiatives such as Qurrah, which helps to provide child support.
Source: The National News
https://www.thenationalnews.com/gulf-news/saudi-arabia/2022/05/18/saudi-arabia-women-in-work-has-doubled-to-over-35-of-labour-force/
--------
Saudi aid agency reviews project to protect women in Yemen
May 21, 2022
RIYADH: The King Salman Humanitarian Aid and Relief Center recently took part virtually in a final conference to review a project aimed at protecting and empowering women and girls affected by gender-based violence in Yemen.
The center was represented by Mubarak bin Saeed Al-Dossari, director of the branches department at KSrelief, who said that projects offered by the center had helped 114 million women in 73 countries, at a total cost of almost $534 million.
He said that the center's humanitarian work is carried out with the cooperation of 175 partners, including UN organizations, as well as local and international NGOs.
Projects and programs offered by the center are customized depending on the beneficiaries and their individual circumstances, Al-Dossari said.
Since its establishment in 2015, KSrelief has been a leading center for relief and humanitarian work, conveying the Kingdom's values to the world, he added.
Al-Dossari expressed the center's pride in cooperating with UN Women to ensure knowledge-based sustainability in areas in which they provide protection and empowerment, especially in conflict situations.
Dina Zorba, UN Women representative in Iraq and Yemen, thanked KSrelief for funding the project, as well as designing seven training manuals in accordance with international standards aimed at raising the efficiency of women's support and protection centers.
The project aims to establish centers for the protection and empowerment of women, and train workers to provide protection programs for women affected by gender-based violence in the governorates of Aden and Taiz.
It also seeks to develop resources, training materials and guides to ensure knowledge-based sustainability.
Source: Arab News
https://www.arabnews.com/node/2086341/saudi-arabia
--------
Algerian Women Join Hands to Oppose Law Banning Custody of Children to Divorced Mothers
Yasmine Sellami
May 21, 2022
In Algeria, Article 66 of the Family Code deprives a divorced woman of the custody of her children if she remarries "with a person not related to the child by a prohibited relationship". Despite the taboos surrounding their situation, more than 12,000 divorced Algerian women have decided to break the silence.
Karima's divorce was granted in 2014. But seven years later, the threats made by her ex-husband as he left court still haunt this resident of southern Algeria, who prefers to remain anonymous.
"He told me: 'I broke your life. And if you dare to rebuild it one day and remarry, I'll come and take your daughter back,'" she recalls. For fear of this scenario becoming a reality, she refuses to live with another man. "I've had offers, but I don't want to lose my daughter."
Because in Algeria, Article 66 of the Family Code deprives a divorced woman of the custody of her children if she remarries "with a person not related to the child by a prohibited relationship".
In other words, under Algerian law, when a mother breaks her marriage, whether the decision is hers or her spouse's, custody of the child reverts to her, unless she renounces it. On the other hand, if she remarries a person with no close family ties to the child from the previous marriage, she loses custody. The father, on the other hand, can start a new married life as many times as he wishes, without any conditions, and without his custody rights being affected.
Religious marriage or forced celibacy
All the ex-spouse has to do to take the child away is to present proof of his ex-wife's remarriage to the courts. As a result, when they want to live with another man, many women settle for a religious ceremony, without any paper trail.
"Religious marriage offers no guarantee, neither to the woman nor to the child," says Warda Berrahoui. "Without a marriage certificate or family record book, the child can only bear the name of his mother. How will they be perceived by society? How will they grow up?"
As a lawyer in Oran, in the northwest of the country, she witnesses many cases of withdrawal of custody rights of remarried women." Often, ex-husbands do it just to get even. One even went to the United States with the children."
To escape a similar situation, many force themselves into celibacy. "I put my love life on hold. In the current conditions, the question of marrying again does not even arise for me," says Radia, 43, mother of a teenage daughter.
Thousands of women demand justice
Despite the taboos surrounding their situation, Radia, Karima and more than 12,000 other divorced Algerian women have decided to break the silence. For several months, they have been meeting via a Facebook group where they exchange advice and support. And under a hashtag that can be translated as "no to the forfeiture of the Algerian mother's right of custody in case of remarriage", written in Arabic and English, they ask for the repeal of Article 66 of the Family Code – the one that deprives them of their "hadana," an Arabic term to designate the custody of the child.
Their struggle is not limited to the virtual sphere. These "mères Courage" joined together in an association and multiplied the strategies to put pressure on politicians: press conferences, open letters to the President of the Republic and the Ministry of Religious Affairs, petitions, etc.
"We try to make ourselves heard, but it is as if they're plugging their ears in front of us. They don't answer us. There is always something more urgent, more important. Faced with silence, I lose hope, and I even think of suicide…", Karima says. The young woman soothes her sorrow by talking with the members of the group. "But sometimes the others' stories are even more depressing than mine."
Family and societal pressures
Karima harbours these thoughts because she feels "trapped; no longer able to find fulfilment in life". She is 35 years old and her father does not allow her to move alone with her daughter. In Algeria, one only leaves the family home after marriage. Very few people move out on their own when they are single, regardless of age or gender.
"Being a woman and living alone is almost impossible. But to be a divorced woman is even worse. Especially in the south, where it is still very conservative," laments the civil servant, to whom several friends turned their backs after her separation. "Their husbands forbid them to see me. They think I have a bad influence on them."
Karima experiences these prejudices on a daily basis. In the family, in the street, at work…"People think that once you are divorced you accept everything, you have no honour. I have even been offered sex for money. I am regularly harassed. As if it was normal, as if it was allowed."
With few exceptions, the majority of divorced women in Algeria have no choice but to return to live with their parents, often with brothers, sisters, sisters-in-law… and the ensuing promiscuity.
This is the setting in which Hanane lives. This 30-year-old Oranese woman does not work. For the past three years, she has shared a room with her son at her parents' house. "We have no privacy, and we always have problems with the family. It's not a life, but I can't do otherwise. I won't get married again so I don't lose my son."
A choice, or rather a non-choice, that does not please the thirty-year-old's family. "They put pressure on me and want me to remarry. My father accuses me of dishonouring him, refuses to raise my son and thinks I should leave him to his father. My brother thinks no one will take him seriously because he has a divorced sister at home. My mother says that my child won't bring me anything anyway."
Faced with such a painful daily life, the young woman gets depressed. "Sometimes I think about going away. I have dark thoughts. I can't see a way out. At other times, I think I should take my child to Europe by sea to live and be at peace.
A law contrary to the constitution
Nadia Aït Zaï is a lawyer at the court of Algiers and a long-time activist. Known in particular for demanding equality in inheritance, she has been fighting for years for the repeal of the Family Code.
This set of laws that many feminists call the "code of infamy" frames the rules that determine family relations in Algeria. From marriage to divorce, through life as a couple, women are reduced to the status of minors for life.
It is this Code that contains Article 66, which withdraws the child from the divorced mother if she remarries. Last June, Aït Zaï, who is also the director of Ciddef (Centre d'information et de documentation sur les droits de l'enfant et de la femme) in Algiers, published a book in Arabic and French entitled Plaidoyer pour l'abrogation de l'alinéa 1 de l'article 66 du code de la famille (Advocacy for the repeal of paragraph 1 of Article 66 of the Family Code).
She underlines that Article 66, by its discriminatory nature and its failure to take into account the interest of the child, is contrary to the constitution. From the legal framework to the religious foundations, the lawyer lays out a whole spectrum of arguments for the abolition of the law.
"In the Qur'an, there is no verse that pronounces the forfeiture of custody to the mother when she remarries. On the contrary, the Sura 'Women' gives the right of custody to the woman when she remarries," she argues.
Moreover, "Malikite law [the Sunni Muslim school of law followed in Algeria, and more widely in the Maghreb – editor's note] favours the maternal line. […] A consensus has emerged among the ulemas on the fact that the woman has priority in the custody of children under the age of discernment," she details in her plea.
For Nadia Aït Zaï, "this measure is based solely on custom. At the time, when a woman lost her husband, she would remarry her brother-in-law to avoid seeing the child in another family. This is what Article 66 is based on."
According to figures from the Department of Justice, between 2016 and the first quarter of 2020, 6,138 cases were decided regarding the mother's forfeiture of custody rights after remarriage. Nearly 62% of the decisions removed custody from the mother.
But Nadia Aït Zaï prefers to see the glass as half full. She emphasiSes the "significant increase in the rate of retention [of custody rights to the mother – editor's note], despite Article 66, which, for many, was prohibitive." However, the lawyer is under no illusion: "We have fought other battles that took 10 years to succeed. We know that it will take time."
She nevertheless hopes that until Article 66 is repealed, cases can be studied on an individual basis, with a social inquiry and consideration of the child's interests.
Source: The Wire
https://thewire.in/world/algerian-women-join-hands-to-oppose-law-banning-custody-of-children-to-divorced-mothers
--------
Spotify continues to acknowledge Pakistani women artists
May 20, 2022
Karachi: As EQUAL Pakistan continues to highlight a mix of iconic and emerging musical talents from the country, Spotify announces its third Ambassador of the month.
It continues to celebrate women and their achievements in the field of music with Hadiqa Kiani as the face for EQUAL Pakistan for May.
Hadiqa, one of Pakistan's most loved voices for more than two decades, appeared on a digital billboard at Times Square NYC following Arooj Aftab and Mehak Ali, the previous Ambassadors for EQUAL Pakistan.
Hadiqa Kiana is amongst the most notable singers and composers that Pakistan has produced. Currently on tour, Hadiqa is a trailblazer who deserves a place at the helm.
In line with a tradition of being given the spotlight for the world to witness their grandeur, Hadiqa Kiani being EQUAL Pakistan's Ambassador of the month, marked the special occasion with her song titled 'Yaad', coming from her recent album VASL, being featured on EQUAL Global playlist, for millions of listeners to enjoy.
Source: The News Pakistan
https://www.thenews.com.pk/latest/959351-spotify-continues-to-acknowledge-pakistani-women-artists
--------
A chat with Dana Eden and Daniel Syrkin on the second season of Tehran
Mathures Paul
19.05.22
After watching the first season of Tehran in 2020, many thought Homeland was a so-so thriller. The Apple TV+ series found viewers following Iranian-born, Israeli-raised spy Tamar Rabinyan (played by Niv Sultan) on a deep-cover mission involving an attack on Iran's nuclear programme.
Thrills get bumped up a few notches in the second season in which Tamar, who is still trapped in Iran, finds help in a British woman who goes by the name Marjan Montazemi, who has been living in the country for decades and works as a psychiatrist. Played by Glenn Close, Marjan actually works for the Mossad.
There is still a hacker angle involved but with each episode, the pace picks up exponentially with chase scenes appearing every few minutes. Added to this, there is depiction of the lives of the young Iranian elite.
We had a chance to interact with one of the show's creators — Dana Eden — and director, Daniel Syrkin, over a late-night video call. Here's what they had to say.
In what way does the second season of Tehran stand out?
Dana Eden: I think this spy story is different because for Israelis it derives from reality. And we wanted, through this story, to know a little bit more about Iranian people. And we were really surprised to learn new things about the culture of Iran, about the people of Iran. I think it was something really emotional for us. And we were really emotionally involved in creating this story. That makes a difference.
What made you choose Glenn Close to play the role of Marjan Montazemi, a Mossad agent in Iran?
Daniel Syrkin: We wrote a role for a Western woman living in Iran for many years and the illusion created by the regime makes her turn to the Mossad. When we started talking, discussing this role with Apple, we realised that we might get Glenn Close. Of course, once her name came up, we never thought of going back. I saw Glenn on the set in Athens dressed like an Iranian woman and I couldn't believe my eyes.
Was it easy to make her agree to learn Farsi for the show?
Daniel: The character of Marjan had to speak Farsi because she has been living in Iran for a few decades. We were delighted to discover that Glenn wanted to speak as much Farsi as possible. She took on the big task of learning the text. She learned some basic Farsi three times a week for two months, trying to sound as convincing as possible. On the set we had a woman who was a refugee and was Glenn's personal assistant; she helped Glenn learn her lines. Just to see this connection of a Hollywood legend and a young woman who had left Iran to find a better life elsewhere, working together, was something amazing.
Do you believe that a show can bridge the gap between Israel and Iran?
Dana: It actually happened on the set. We had a lot of Iranians working on this project; a lot of them live in Athens, and it was really moving to work with them and to find that they are really like Israelis; we found a common language. We worked together with a lot of love and passion. If it can happen on set, I hope it transfers to the screen because we tried to portray Iranians not in a stereotypical way. Yes, we really hope that this show will be something bigger… that it bridges the gap between two nations.
The show won the Best Drama prize at the International Emmy Awards last year. What does it mean for you and also the second season?
Daniel: It was just amazing acknowledgement for us. It also meant bringing something that won't disappoint fans (in the second season). I think the key lies with the character of Tamar. In the first season, she was this nervous spy; she was actually more of a hacker than a field operative, a hacker who found herself in the harsh situation of being in enemy country. In this season, Tamar gains confidence and finds herself as an undercover. We also decided to show more aspects of Iranian society and the young elite. These are people who may have got their education in the West. Then we realised that many of the sons and daughters of the Iranian elite lead a very different life in their summer houses, on beaches and private swimming pools. Tamar infiltrates the ranks of those young people. She finds that there's a lot common between them and the place where she comes from, yet they're miles apart. This time Tamar is stronger.
What do you consider are the biggest misconceptions about these countries?
Daniel: Learning about women in Iran was very interesting… there's a duality factor at play. I think that they are the most oppressed, yet they are very strong and educated. Also, there is a section of spoilt, privileged elite.
What makes the show most interesting is that viewers are unable to take sides. Was it difficult to keep this element alive in the second season?
Dana: I think it's always a challenge to bring complexity into the characters. But it's a must-have if you want to make a good show, and we really tried to humanise all of the characters, to give them big conflicts and big questions about identity. The first thing that we do when we write scripts… look at the characters and make them layered and interesting. When there are enough layers, there will be no good or bad. I think we managed to do it in the first season. This happens again, and in a bigger way in the second season.
Do you think that the landscape of television is changing? This started as an Israeli show but now it's on a global streaming platform, becoming an international show.
Dana: We were very fortunate. I think as television becomes more and more international, we're getting exposed to a lot of international shows. In our case, the fact that Apple got into the show… so we could explore different sides to Tehran and have strived to make it better. Also, we got to learn so much about people watching the show globally.
How has the series been received in Iran?
Daniel: The first season was leaked in Iran. And many people watched it. To our surprise and happiness, it was received really well. It even reportedly found space in the official newspaper, of course, criticising us. I think that even knowing that they are watching us is great. They get to see that we are not villainising them. We keep getting messages via social network, asking us when the next season is coming. It's always a bit surreal.
Second season of Tehran is currently streaming on Apple TV+
Source: Telegraph India
https://www.telegraphindia.com/entertainment/a-chat-with-dana-eden-and-daniel-syrkin-on-the-second-season-of-tehran/cid/1865744
--------
URL: https://newageislam.com/islam-women-feminism/illiterate-parda-nashin-women-pakistan-sc/d/127059
New Age Islam Islam Online, Islamic Website, African Muslim News, Arab World News, South Asia News, Indian Muslim News, World Muslim News, Women in Islam, Islamic Feminism, Arab Women, Women In Arab, Islamophobia in America, Muslim Women in West, Islam Women and Feminism