New Age Islam News Bureau
6 Nov 2014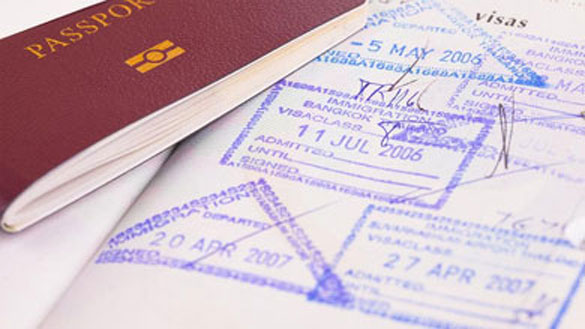 A 16-year-old Dutch girl allegedly on her way to Syria has been intercepted by Hungarian police. (Shutterstock)
-------
• Bangladeshi Female Workers Get Job Next Year in Malaysia
• Meghwar Family Flees to Karachi after Girl's 'Conversion'
Compiled by New Age Islam News Bureau
URL: https://newageislam.com/islam-women-feminism/hungary-intercepts-dutch-girl,-16,/d/99895
------------
Hungary intercepts Dutch girl, 16, on way to join IS
November 06, 2014
BUDAPEST - A 16-year-old Dutch girl allegedly on her way to Syria has been intercepted by Hungarian police, authorities said Wednesday, in the latest case of a European teenager trying to join jihadists.
The girl was on a train from the Hungarian capital Budapest to Belgrade in Serbia on October 29 when police stopped her because she had forged documents, Hungary's Counter-Terrorism Centre (TEK) said.
"Our data showed that the Dutch citizen of Moroccan descent was in constant contact with social media sites run by Islamist extremists for propaganda and recruitment purposes," TEK said in a statement. "She would have been prepared to engage in armed struggle and commit acts of terrorism," TEK said.
Dutch authorities had registered the 16-year-old as missing, and suspected she wanted to join the Islamic State group in Syria, according to TEK.
She was handed over to Dutch authorities on Tuesday.
Zsolt Bodnar, deputy director-general of TEK told local daily Magyar Nemzet in September that one of the transit routes jihadists from Western Europe use to reach Syria goes through EU member Hungary.
http://nation.com.pk/international/06-Nov-2014/hungary-intercepts-dutch-girl-16-on-way-to-join-is
------------
Bangladeshi Female Workers Get Job Next Year In Malaysia
November 6th, 2014
Malaysia is likely to start hiring Bangladeshi female workers under a government-to-government arrangement from January next year, officials of Bangladesh High Commission in Kuala Lumpur have said.
They however could not immediately confirm the number of the Bangladeshi females who would work there as maids.
"We hope that the Malaysian authorities will initially hire some 1000 to 2000 Bangladeshi female workers," a high commission official, who preferred to remain anonymous, told The Daily Star over the phone yesterday.
She said the minimum monthly salary of a female worker would be Malaysian Ringgit 900, equivalent to Tk 25,000.
"The recruitment issue has been discussed in two recent bilateral meetings. The recruitment will begin following further discussions by a committee formed jointly by the two countries," the official added.
In the meetings, Expatriates' Welfare and Overseas Employment Secretary Khondaker Showkat Hossain and Bureau of Manpower Employment and Training Director General Begum Shamsun Nahar led the Bangladeshi side.
The Malaysian side was represented by the secretary general of Malaysian Ministry of Human Resources and the DG of the country's labour department.
The rights of the female workers including fixed work-hours, weekly day offs as well as their accommodation and other facilities would be ensured, Showkat said.
The secretary said the meetings also emphasised on recruiting Bangladeshi male workers for various Malaysian sectors including construction, manufacturing and agriculture.
He claimed to have received "favourbale response" from Malaysia over the matter.
Malaysian employers are now recruiting Bangladeshi male workers only for the country's plantation sector under state arrangements.
Showkat said the recruitment process of more Bangladeshi male workers under the G2G arrangement would be accelerated from next year.
Substantial progress was also achieved in the meetings with Malaysia for sending 12,000 Bangladeshi male workers to the country's Sarawak province, the secretary added.
Currently, around 5, 00,000 Bangladeshis are working at various sectors of the Southeast Asian country, statistics of expatriates' welfare and overseas employment ministry show.
http://www.thedailystar.net/backpage/female-workers-get-job-next-year-48960
------------
Meghwar Family Flees to Karachi after Girl's 'Conversion'
Saher Baloch
November 6th, 2014
KARACHI: Taking refuge in the city after receiving threats by a powerful group in Daharki, the parents of a recently converted 12-year-old girl, Anjali Kumari Meghwar, met the Karachi police chief on Wednesday to speak about their daughter's case.
Daharki, a city of Ghotki district, has been witnessing a wave of protests since Anjali was kidnapped from her home in Mustafa Abad Mohalla in broad daylight and converted within a day, according to her parents.
"Nobody listens to the poor. But to be from a lower caste on top of that, worsens the matters for our community," said Kundan Mal Meghwar, father of the girl, while speaking to Dawn on Wednesday.
Also read: CII urged to formulate laws against forced conversion of Hindu girls
As was seen in most conversion cases in the past, the activities of the Bharchundi Shareef shrine in Daharki was once again questioned, with the parents alleging that their girl was converted and married off under the patronage of the shrine caretakers.
Soon after the incident, the caretakers came up with a statement that they had nothing to do with the kidnapping and forcible conversion of the girl. "We only facilitate their wish. We don't impose our own will on them," said a spokesperson for the shrine.
Kundan refused to admit that her daughter converted and married of her free will. For proof, he had with him documents issued by the National Database and Registration Authority and her school certifying that a girl had studied in there till class four, and at present, she was aged 12.
"Riaz Sial, the man Anjali was forcibly married to, is still roaming around the area and has not been arrested so far," Kundan continued, "whereas my daughter was handed over to the police on Friday after we requested help from an influential man in the area."
"It's been nine days since my daughter was taken away," he said, "but there's no indication about what might happen. I'm hopeful, but deep down I also know that most lawmakers representing us in the assemblies are from the upper caste, and they'll try and protect their own first."
Sent to shelter home
On Sunday, a civil court in Daharki, where Anjali was supposed to record her statement under Section 164 of the code of criminal procedure, sent her to a shelter home in Karachi. The family's lawyer, Kanji Rano Bheel, however, said Anjali's statement was not recorded, "because the statement of a girl or a boy under the age of 18 is considered illegal according to the law."
Speaking about the case and possible punishment to those suspected to be responsible, the lawyer said: "The accused can be arrested because, firstly, the girl is underage. And according to the Child Marriage Restraint Act passed in the provincial assembly in 2013, they can be arrested and tried in a court of law. Secondly, she was kidnapped and later forcefully converted. The proof of the kidnapping is the account of her mother, Haleema, who was present when the men jumped in the courtyard of their home and dragged Anjali away."
Explaining, he spoke about a recent case in Mithi where a girl was gang-raped and later brought to the Civil Hospital Karachi for treatment. "The girl who was raped was from a Meghwar caste. In another case, a girl was kidnapped from Mitiari. So far, an FIR has not been registered in both cases. My point in bringing up these two cases is that these girls, just like Anjali, belong to a lower caste, which makes kidnapping and forcefully converting them much easier for those who wish to exploit them," he said.
On contacting the shelter home in Karachi, initial findings of the organisation indicated that it was not a case of forced conversion.
Speaking to Dawn, PPP Senator Hari Ram stated: "We are trying our best to contact the high-ups. I have personally requested the chairman and co-chairman of the PPP to look into the growing incidents of forced conversions in the province and to specifically help the cause of the scheduled community."
http://www.dawn.com/news/1142588/meghwar-family-flees-to-karachi-after-girls-conversion
------------
URL: https://newageislam.com/islam-women-feminism/hungary-intercepts-dutch-girl,-16,/d/99895