New Age Islam News Bureau
12 March 2019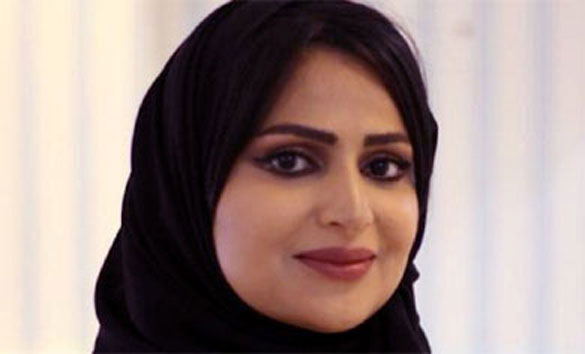 The Arab Women Foundation announced on Sunday Norah Muhammad Al-Haqbani, from Saudi Arabia, has joined it as a member of its Board of Directors.
------
• Al-Haqbani Becomes First Saudi to Sit On Board of Arab Women Foundation
• Two Saudi Women Flee On Sisters' ID
• Daesh Girl's Family Begs UK to Show Mercy by Restoring Her Citizenship
• 3 Saudi Women Become KSA's First Tour Guides
• US Mother Bethany Vierra Refutes Media Claims She Is Trapped In Saudi Arabia, Says Her Residency Issues Were Resolved Promptly
• Lebanese Young Artist Boosts Arab Women Empowerment through Art
• 'We'll Keep Fighting': The Afghan Women Eyeing Paralympic Gold
• Kashmiri Professor Appointed Oklahoma Status of Women Commissioner
• Former ISIL Women 'Losing Hope' After Belgium Court Refused Their Bid to Return Home
• One-Third of Govt Jobs Set Aside For Women: HRC
• Shaikha Jawaher Announces Women's Summit Dates
• Poverty Drives More Iranian Women to Commit Suicide
• Protests Continue In Iran and Women Actively Participate
Compiled by New Age Islam News Bureau
URL: https://www.newageislam.com/islam-women-feminism/hollywood-star-gal-gadot-called/d/118002
--------
'Wonder Woman' Defends Arabs against Netanyahu's Rhetoric
March 11, 2019
JERUSALEM: Hollywood star Gal Gadot has leapt to defend a fellow actress who was chided by Israeli Prime Minister Benjamin Netanyahu for challenging his party's treatment of Arab citizens.
Netanyahu and his Likud party have been accused of using scare tactics and demonizing Israel's Arab population ahead of April 9 elections in a bid to motivate their right-wing base.
"Love your neighbor as yourself," Israeli-born Gadot wrote on Instagram late Sunday after popular Israeli model and television actress Rotem Sela received online abuse from the public and a personal reprimand from Netanyahu.
"This isn't a matter of right or left. Jew or Arab. Secular or religious," the "Wonder Woman" star posted.
"It's a matter of dialogue, of dialogue for peace and security and of our tolerance of one toward the other."
Sela fired off an angry Instagram post late Saturday after watching right-wing firebrand culture minister Miri Regev on TV.
Regev stated the Likud's line, warning voters in the April election not to choose its main opponents because if elected it would form an alliance with Israeli Arab parties in parliament — a highly unlikely scenario.
"When the hell will someone in this government convey to the public that Israel is a state of all its citizens and that all people were created equal?" Sela wrote.
"Even the Arabs — believe it or not — are human beings, and the Druze and the gays, by the way, and the lesbians and — shock — leftists."
Netanyahu answered with an Instagram message of his own, addressed to "Dear Rotem."
"Israel is not a state of all its citizens," he wrote.
"According to the basic nationality law we passed, Israel is the nation-state of the Jewish people — and only it."
He was referring to a deeply controversial law passed last year declaring Israel the nation-state of the Jewish people and downgrading Arabic's status as an official language.
He returned to the theme at the weekly cabinet meeting on Sunday, where he called Israel a "Jewish, democratic state" with equal rights, but "the nation-state not of all its citizens, but only of the Jewish people."
Israeli Arabs make up around 17.5 percent of the population.
Netanyahu has continually warned that his opponents will receive the support of Arab parties and that they will make significant concessions to the Palestinians.
Arab parties would be extremely unlikely to be part of any coalition government after elections.
Arab Israelis are Palestinians who remained on their land after the 1948 creation of Israel and are largely supportive of the Palestinian cause.
Gadot's message showed a re-post of Sela's comment in the background.
"Rotem, sister, you're an inspiration to us all," she wrote.
http://www.arabnews.com/node/1464966/middle-east
--------
Al-Haqbani Becomes First Saudi to Sit On Board of Arab Women Foundation
2019-03-11
JEDDAH — The Arab Women Foundation announced on Sunday Norah Muhammad Al-Haqbani, from Saudi Arabia, has joined it as a member of its Board of Directors.
In a press statement, Fatima Majed Al-Sirri, deputy chairperson of the Dubai-based Foundation, said Al-Haqbani was chosen unanimously in recognition of her professionalism and her various contributions to women's causes.
Al-Sirri added Al-Haqbani became the first Saudi to be at the helm of the foundation since its founding.
The Arab Women Foundation was established in 2000 and is deemed one of the most important Arab organizations concerned with developing and expanding women's role and participation in the development process via several development, scientific and humanitarian programs.
The Foundation is carrying out a series of projects for the benefit of women in the less developed countries in such fields as education, training and health. In the forefront of its pioneering projects is the initiative to build centers for the early detection of breast cancer as well as modern centers for obstetrics and women's health. These centers won the praise from the United Nations.
The Foundation carries out many other activities, including the Distinctive Arab Woman's Prize, dialogue forums and annual report on the current status of Arab women's participation in the decision-making bodies, and an integrated program for scholarships in postgraduate studies allotted for female students in poor countries.
The Foundation announced earlier the setting up of the Women International Football Association (WIFA), with its headquarters in London. This comes within the strategy to support women in the sports field.
During the next two years, WIFA is set to organize a championship within the "Nations' Cup for Women" through cooperation agreements with the organizations concerned with women's football.— SG
http://saudigazette.com.sa/article/560942/SAUDI-ARABIA/Al-Haqbani-becomes-first-Saudi-to-sit-on-board-of-Arab-Women-Foundation
--------
Two Saudi Women Flee On Sisters' ID
March 12, 2019
A KUWAIT CITY, March 11: Two employees at the Salmi border post have been detained and are being interrogated for negligence for 'allowing' a Saudi man to leave the country with his two daughters using the IDs of their sisters, reports Al-Rai daily.
The Saudi man took the two girls from their homes although they are married to Kuwaitis and left the country using the IDs of their sisters who reside in Kuwait.
One of the husbands allegedly contacted the Operations Room of the Ministry of Interior and the latter contacted the borders department, but it was too late, the women had already left the country. Initial investigations show the men at the border failed to double check if the IDs belonged to the women or not.
http://www.arabtimesonline.com/news/two-saudi-women-flee-on-sisters-id/
--------
Daesh Girl's Family Begs UK to Show Mercy by Restoring Her Citizenship
Mar 11, 2019
The family of Shamima Begum, the girl who has been deprived of her British citizenship over joining Daesh terrorists in Syria, has written to interior minister Sajid Javid to allow the girl to return to the UK as an act of "mercy" after her baby boy died in a refugee camp in the Arab country.
A lawyers representing Begum's family sent a letter to Javid on Monday, demanding the girl's citizenship be restored.
"Following the tragic and entirely avoidable death of Shamima Begum's son, we have written to the home secretary requesting that he reconsider his original decision to strip Ms Begum of her British citizenship," said Tasnime Akunjee.
The layer said the letter was sent as "an urgent bid to avoid further tragedy", adding that there were huge fears about Shamima's own safety in the camp she lives in northeastern Syria.
The call comes amid criticism of Javid over his last month's decision to strip Begum of her citizenship while she was begging authorities to allow her to return to the UK to be able to raise her third and only surviving child.
The criticism intensified last week when it was announced that Begum's son Jarrah had died of pneumonia while he was only three weeks old. The boy was technically a British citizen as he had been born days before Javid revoked his mother's citizenship.
Begum's case has sparked outrage about Britain's hypocrisy when it comes to dealing with terrorism in Syria. Critics say people like Begum are being punished for travelling to Syria to join terrorist groups at a time when London is continuing to offer direct support to several armed groups in the country. British authorities have even accommodated militants and their families in the UK after they were defeated by the Syrian government.
https://www.presstv.com/Detail/2019/03/11/590761/UK-Daesh-girl-Begum-citizenship-restoration
--------
3 Saudi Women Become KSA's First Tour Guides
March 11, 2019
RIYADH: Three Saudi women have been given tickets to guide after taking part in special tourism training.
The Saudi Commission for Tourism and National Heritage (SCTH) branch in the Kingdom's Tabuk region on Sunday issued licenses to the first females in the country to work as tour guides.
The general manager of SCTH in Tabuk, Dr. Mabrouk Al-Shilaibi, handed the licenses to Hiba Mohammed Al-Aidi, Nada Saleh Al-Enezi and Hanan Hatem Al-Humaidi after their successful completion of an intensive training course.
Al-Shilaibi said the awards reflected the important role played by women in society and the economic, social and cultural development of the Kingdom.
A report, published with the National Center for Tourism Human Resources Development (Takamul), has revealed that since its launch 474 female students benefitted from the "Your Job ... Your Scholarship" program, and that 9,631 had taken part in training provided as part of the National Transformation Program 2020.
The report also noted that 205 female tour guides had benefited from workshops run by Takamul, studying at 14 colleges across the Kingdom.
http://www.arabnews.com/node/1465266/lifestyle
--------
US Mother Bethany Vierra Refutes Media Claims She Is Trapped In Saudi Arabia, Says Her Residency Issues Were Resolved Promptly
March 12, 2019
RIYADH: An American woman estranged from her Saudi husband has denied claims that she is trapped in the Kingdom by Saudi guardianship laws.
"This is my home," Bethany Vierra, 31, told Arab News. "I've worked hard in building a community, a company here and a home for my daughter and me. I am here to stay in Saudi Arabia."
Reports in some Western media suggested that Vierra was being forced to remain in the Kingdom because her estranged husband had failed to renew her residency. In fact, as the mother of Zaina, 4 — a Saudi citizen — Vierra has a legal right of permanent residency without a sponsor.
Not only that, she has no wish to leave. "I was never trying to escape Saudi Arabia," she said. "I have dedicated my life's work to this country and being a part of its growth, development, and vision for its future."
A law issued in 2013 by then Crown Prince Salman bin Abdulaziz states that the non-Saudi mother of Saudi children is to be granted permanent residence in the Kingdom without the need for a sponsor. It added that the State shall bear the fees for her residence and she would be allowed to work in the private sector, and she shall be included within Saudization ratios.
Vierra, who has lived in Riyadh since 2011 and runs her own business, believes that a custody dispute over Zaina between her and her estranged husband may have led to a misunderstanding over her situation.
"I'm not trying to politicize my divorce; this is not a guardian issue," she said. "As soon as the Saudi authorities were aware of my situation, they intervened and within hours my residency issue was solved. I commend the Saudi authorities for addressing our issue so promptly, and to everyone in my community here that has so graciously helped my daughter and myself along the way."
Vierra is also keen for her daughter to grow up in Saudi Arabia, and to have regular contact with her father and his family. "I want her to know and understand that she is a Saudi."
Here's a full statement Ms. Vierra issued through her lawyer, Hazim Madani:
"I would like it to be made clear that I was never trying to escape Saudi Arabia. I have dedicated my life's work to this country and being a part of its growth, development, and vision for its future. I am proud to have worked hard to build a community, a business and a life here for my daughter and myself.
"As soon as the Saudi authorities were aware of my situation, they intervened and within hours my residency issue was solved. I commend the Saudi authorities for addressing our issue so promptly, and to everyone in my community here that has so graciously helped my daughter and myself along the way.
"I filed my cases in the Saudi court system because I have faith that justice will be provided there. Despite the fact that it may take some time to get those cases resolved (as in any other Country in the world) eventually I do believe I have a good chance to reach to my goal. As my court cases are still ongoing, I ask that the privacy of my family is respected during this very sensitive time."
http://www.arabnews.com/node/1465301/saudi-arabia
--------
Lebanese Young Artist Boosts Arab Women Empowerment through Art
Mar. 8, 2019
CAIRO – 8 March 2019: Lebanese artist Christina Atik has made a group of digital pictures to highlight famed sentences used in Arab countries to criticize women.
Atik explained that she produced these pictures to boost Arab women empowerment.
Atik's pictures illustrate issues related to women such as liberty, beauty and sexuality in male dominated societies.
The 27 years old artist said that the idea of the project came to her after her younger sister Maria was subjected to criticism from their mother.
"She has a big nose and my mum always made fun of her saying 'when are you going to do an operation for your nose?', 'your nose is not nice for a girl, I decided to do a drawing for my sister to show her that her nose is beautiful and she doesn't have to listen to mum. And this worked, she did not do an operation for her nose" Atik said to Reuters.
Each of Atik's pictures comprises a sketch, along with a comment in Arabic.
"I hadn't at all expected people to share them that much, and women have started to send me things they hear from their families and societies around them. Women from Egypt, Jordan, Saudi Arabia... were touched by the illustrations I did, so that was something really nice," she said to Reuters.
Every year the young Lebanese artist celebrates International Women's Day on March 8 by partying with friends.
http://www.egypttoday.com/Article/4/66819/Lebanese-young-artist-boosts-Arab-women-empowerment-through-art
--------
'We'll Keep Fighting': The Afghan Women Eyeing Paralympic Gold
12 Mar 2019
Nilofar Bayat played her first game of wheelchair basketball in an open court in the middle of Kabul, surrounded by mainly male onlookers who shouted insults and called her names.
She decided to keep playing anyway.
Today, the 24-year-old captain and her all-female team are preparing to qualify for next year's Paralympic games in Tokyo – a challenge, but hardly the only one the young team is facing.
"Sometimes our training sessions are cancelled due to insecurity, and many players don't have their family's support. A number of women even dropped out after getting married. Their husbands wouldn't let them play," says Bayat, adding that – especially in such tough circumstances – she is proud to play internationally.
Strapped into wheelchairs, the team whizzes across the gym, their hands covered in grey dust from accelerating the wheels. Basketballs fly through the air as loud cheers echo. The majority of players have full-time jobs, so training takes place as the sun rises during their free weekends.
Afghanistan's female national wheelchair basketball team only started competing internationally two years ago, at the Bali Cup. It did not stop them from taking home the gold medal. The team of 12 has since participated in the Asian Para Games, and will travel to Thailand later this year in an effort to qualify for Tokyo 2020.
A few things have changed for the better since the team first picked up a basketball in 2012. For starters, they now have their own gym, nestled between Kabul's hills, offering privacy from the staring crowds. In 2014, the country's wheelchair basketball federation was recognised internationally, paving the way for the women to compete around the world.
Afghanistan now has 126 female players in different cities across the country; most of them are striving to become Paralympic champions.
"They progressed dramatically," says Shukrullah Zeerak, vice-president of the Wheelchair Basketball Federation of Afghanistan. "All they had was basic equipment. No weights, no place to work out or do strength training. Just wheelchairs and basketballs."
There is also a huge value for the women in finding a like-minded community, and a place to discuss everyday difficulties with close friends. "Being a woman in Afghanistan and living with a disability is almost a double curse," says Bayat.
The number of people living with disabilities in Afghanistan is rising and, according to the International Committee of the Red Cross (ICRC), 2,000 wheelchairs and 22,000 prosthetics were provided last year. About 1.5 million people – or one in 20 – lives with some kind of physical disability in Afghanistan, many of them caused by decades of war.
Bayat was a toddler when her family's house in Kabul was hit by a rocket during the Taliban regime. Pieces of shrapnel injured her spinal cord and burned her back. Her brother was killed.
"I was in hospital for a year and had one surgery after another," she recalls, adding that she hopes to recover further. In recent years, she's been working for the ICRC, supporting her family with her income. Her biggest fan is her father, who defends her when other family members complain about her playing sports. But, she says, he is the exception. "Men here don't want to admit that women are strong. We're not at the table of decision-makers."
Sitting in her wheelchair, she watches her team warm up from the corner of the gym. "I still believe women are stronger. I see a lot of men give up, but I see my friends – even those with disabilities – go far," she says.
Like most of the team, Bayat only began travelling outside Afghanistan with the start of their international competitions and, she admits, it's tough. "Our backgrounds are different. Some players are war-wounded like me, others are amputees or paraplegic. All of us travel with wheelchairs, a lot of luggage and a lot of help," she says.
Whether the team will qualify for next year's Paralympic games is still up in the air, but the women are optimistic.
"We're starting to practise more often. We feel confident and will keep cheering each other on," says Mulkara Rahimi, a 30-year-old basketball player and physical therapist who's had trouble walking ever since suffering polio in childhood. "Due to constant insecurity, it's difficult to find good coaches, too," she says.
Mohammedullah Ahmedi, 40, the team's current coach, has taken over as trainer after several short-term foreign coaches left the country. "Many think it's not safe to come here," he says.
As he wheels across the gym, shouting instructions to the team, a tyre suddenly bursts and a loud bang echoes through the hall. The women freeze for a moment, exchanging looks of panic. A second later, laughter erupts. The women are relieved but acknowledge that fear sits deep.
"We've only seen war, and we still think about war a lot," says Rahimi. "You know, my family actually doesn't like me playing basketball. It's tough for women, but we will keep fighting – for a changed future generation and for a Paralympic medal."
https://www.theguardian.com/global-development/2019/mar/12/afghan-women-eyeing-paralympic-gold-wheelchair-basketball
--------
Kashmiri Professor Appointed Oklahoma Status of Women Commissioner
12 Mar 2019
Renowned author, speaker and Professor at Oklahoma State University Dr. Nyla Ali Khan has been appointed as on the Oklahoma Commission on the Status of Women, Reddirtreport reported.
She has been appointed for a five-year term by Senator Greg Treat (R-Oklahoma City), Republican President Pro Tempore of the Oklahoma Senate
The Oklahoma Commission on the Status of Women was created by the Oklahoma Legislature in 1994 to act as an advisory entity on equity issues relating to gender bias. It serves to monitor legislation to determine whether it is discriminatory toward one gender or the other and act as a resource and a clearinghouse for research on issues related to women and gender bias.
Dr. Ali Khan is the first South Asian Muslim member of the Oklahoma Commission on the Status of Women. She has served on the commission's advisory council since 2015.
As a member of the Commission on the Status of Women, she acts as a resource and provides her expertise on societal violence and structural inequities that result from what she describes as "deep-rooted prejudices against women."
Dr. Khan stated, "The questions to which I seek to provide well-substantiated answers are as follows: How can we, as women, develop the ability to organize and mobilize for social change, which requires the creation of awareness not just at the individual level but at the collective level as well? How can we develop self-esteem for which some form of financial autonomy is a basis? How can we make strategic life choices that are critical for people to lead the sort of lives they want to lead? We require a quality education for these mammoth tasks."
She received her Ph.D. in English Literature and her Masters in Postcolonial Literature and Theory at the University of Oklahoma.
An author of several published articles, book reviews and editorials, Khan has written four books: The Parchment of Kashmir: History, Society and Polity, The Fiction of Nationality in an Era of Transnationalism, Islam Women and Violence in Kashmir Between India and Pakistan, and A Labor of Love.
She has given lectures on the subject of Kashmir at several universities including American University, Columbia University and New York University. As an Oklahoma Humanities Scholar she speaks publicly statewide, including at women's correctional facilities, on education and women's empowerment.
https://thekashmirwalla.com/2019/03/kashmiri-professor-appointed-oklahama-status-of-women-commissioner/
--------
Former ISIL Women 'Losing Hope' After Belgium Court Refused Their Bid to Return Home
11/03/2019
Two Belgian women who joined the so-called Islamic State (ISIL) in Syria said on Sunday they were losing hope of ever going back home after a Belgian court overturned a ruling to repatriate them and their six children.
Tatiana Wielandt and Bouchra Abouallal, 26, both left ISIL after they saw how militants murdered people, including foreigners, who had joined the cause. They are now living in the Ain Issa camp in northern Syria.
Last year, a judge ordered Belgium to allow the two women and their children to return but the state decided to fight against the ruling and won the appeal back in February.
In the first interview since Belgium won the appeal, Wielandt told Reuters her children couldn't continue living in a refugee camp. "They have no education. They have nothing," she said.
Belgium said it would abide by a 2017 decision to receive all children — of Belgian nationals — under 10 from Iraq and Syria but it is no longer required to act in the case of the six children.
Both mothers said they were ready to send their children back to Belgium alone if it was the only way to secure them a better life.
Many European nations are struggling to decide whether to allow back women who left to join ISIL and the children they've had with militants as the self-declared caliphate disintegrates.
Britain's interior minister Saji Javid came under harsh criticism for not allowing Shamima Begum's newborn son Jarrah to go to the UK. The baby died of pneumonia last week.
US-backed forces in Syria who have captured thousands of foreign jihadists along with their wives and children said they cannot hold them for much longer.
Both women surrendered to Kurdish forces in 2017 after ISIL lost its base in Raqqa city, where they lived. They told Reuters they spent two months in prison before being sent to a camp in the northeast.
Wielandt converted to Islam to marry Abouallal's brother in her teenage years. Both, Wielandt and Abouallal, left for Syria with their husbands and a baby each.
Their husbands died within a year and the two women returned to Belgium each pregnant with a second child in 2014.
But the women didn't stay in Belgium for long. In 2015, they decided to return to Syria and both of them got remarried and had more children.
The sisters-in-law said they were ready to face punishment if they returned to Belgium.
"I don't even fight this. I made a mistake and I need to get punished for it," said Abouallal. "If I ever go back to Belgium, I hope they give me an injection or whatever to forget this whole part of our lives."
According to security sources, there are still 17 Belgian women and 32 children in Syria.
https://www.euronews.com/2019/03/11/former-isil-women-losing-hope-after-belgium-court-refused-their-bid-to-return-home
--------
One-Third of Govt Jobs Set Aside For Women: HRC
2019-03-10
JEDDAH — Saudi Arabia's Human Rights Commission (HRC) has said that one third of all government jobs in the country are set aside for Saudi women.
The Justice Ministry and the Public Prosecution alone employed 4,495 women, Al-Madina Arabic newspaper said quoting an HRC report.
The report said all the government ministries and departments were making efforts to empower women, consolidate their rights and ensure their participation in the development process.
It said as many as 220 Saudi women have joined the Ministry of Justice since it opened the door for them last year.
The commission said women worked as social, Shariah and legal researchers, administrative assistants and computer program developers.
It said 418 Saudi women lawyers have obtained licenses to practice, adding that the number of licenses issued to women lawyers rose by 240 percent.
The commission said as many as 3,140 women lawyers were currently under training to obtain accreditation.
As many as 200 Saudi women work as lawyers in the Public Prosecution and about 300 work as administrators while 150 others are under training in various departments, it added.
The commission said, within efforts to empower women, a number of colleges and departments were opened for them at various universities offering programs in media studies, politics, engineering, law, among others.
It said the Ministry of Education has launched a number of initiatives to eradicate illiteracy among women in addition to introducing sports and cultural activities in schools and universities.
The commission said a large number of Saudi women were currently doing higher studies in international universities under the Scholarship Program of the Custodian of the Two Holy Mosques.
Justice Min, Prosecution employ 4,495 females
Various ministries and government departments are making efforts to empower women, consolidate their rights and ensure their participation in the development process.
http://saudigazette.com.sa/article/560890
--------
Shaikha Jawaher Announces Women's Summit Dates
March 10, 2019
Sharjah: The second edition of the Women's Economic Empowerment Global Summit will be held on December 10-11 it was announced by Shaikha Jawaher Bint Mohammad Al Qasimi, wife of His Highness Dr Shaikh Sultan Bin Mohammad Al Qasimi, Supreme Council Member and Ruler of Sharjah; and Chairperson of NAMA Women Advancement Establishment (NAMA) on Sunday.
The summit is organised by NAMA in collaboration with UN Women and will be hosted in Sharjah.
The two-day event will build on the success of the first edition held in December 2017, and combine global efforts to ensure female inclusion in all sectors, to promote equal opportunities and contribute to advancing the women's economic agenda within the 2030 Agenda of Sustainable Development.
"The subject of women's inclusion and empowerment is increasingly gaining in importance during policy discussions in both public and private sectors worldwide," said Shaikha Jawaher.
"These efforts have created a real opportunity for the world to enter an era of effective female-male partnerships and genuine equity. The only way to make the most of this opportunity is to create a world where we see women's contributions as key to multifaceted development, encompassing the sociocultural, economic and human development – not just as an economic necessity.
"Women's participation in the global economy can add $12 billion (Dh44 billion) to the world's GDP and help eradicate high rates of unemployment and illiteracy. However, the goal of ensuring women the participatory rights they deserve goes beyond these figures. Equitable distribution of income and full utilisation of human capital in both advanced and developing communities will offer us all a major impetus in realising the UN Sustainable Development Goals by 2030."
The summit, which is held every two years, promotes women's achievements in various economic sectors, gives women access to the market and emerging economic sectors, as well as provides a platform to share best practices and commitment to action to create an enabling economy for women.
WEEGS 2019 will address the most important factors that contribute to building an integrated and diversified economy for women to better access and participate.
https://gulfnews.com/uae/government/shaikha-jawaher-announces-womens-summit-dates-1.62572887
--------
Poverty Drives More Iranian Women to Commit Suicide
Mar 9, 2019
More women are committing suicide in Iran due to poverty and destitution, some taking their young children with them.
In a harrowing incident on Wednesday, March 6, 2019, an impoverished family of three doused themselves with kerosene and set themselves alight. The 30-year-old pregnant mother, Fereshteh Kahrarian, died, leaving behind her husband and young kid with severe burn injuries. Her six-month fetus was brought out of her womb and placed in an incubator.
On Sunday, March 3, 2019, Leila Ramazani, 24, who had previously set herself on fire, died in hospital. She was from Salas-e Babajani, one of the areas in western Iran hardest hit by the earthquake in November 2017. Leila Ramazani was married and had a one-year-old child. She committed suicide due to extreme poverty.
On Friday, March 1, 2019, in Sarpol-e Zahab, Parisa Nazari, 25, married with two children, took her own life by hanging herself. Sarpol-e Zahab was the center of earthquake last year.
On Saturday, February 24, 2019, a young woman by the name of Shab-bou Bayazid Panah, and a 44-year-old woman by the name of Sargol Azizi, took their own lives by hanging themselves, in a Mahabad village and in Javanrood, respectively.
On Wednesday, February 20, 2019, a 22-year-old pregnant woman by the name of Pershang Karimi, hanged herself in Sarpol-e Zahab and ended her life.
Recently, more women are committing suicide and taking their own lives due to poverty.
Last month, on February 10, 2019, a young woman by the name of Zahra Rahmati, first killed her two children, 6 and 3 years old, and then hanged herself in one of the villages of Kermanshah and shocked everyone. She ended her life due to poverty.
A Kurdish source recently reported that some 100 women committed suicide in only four western Iranian provinces in one year from March 2018 to March 2019. Thirty-two of these women were under 18.
https://women.ncr-iran.org/2019/03/09/poverty-drives-women-suicide/
--------
Protests Continue In Iran and Women Actively Participate
Mar 8, 2019
Iranian teachers and educators in six cities continued their protests after their three-day nationwide strikes and sit-in on Thursday, March 7, 2019.
Iranian teachers and educators held their protests outside the Department of Education in the cities of Kermanshah, Mashhad, Isfahan, Urmia and Qazvin, demanding an answer for their righteous demands. Women actively participated in these protests and played an effective role.
The medical personnel of Khomeini Hospital in Karaj, including large numbers of women, also held another round of protests on Wednesday, March 6, and Thursday, March 7, 2019, outside the Alborz Governor's Office, demanding their unpaid salaries and wages. In another act of protest, the defrauded clients of the fraudulent Padideh Shandiz Institute gathered outside the Governor's Office of Khorasan Razavi in Mashhad.
Hundreds of retired government employees marched toward the Governor's Office in Isfahan on Wednesday, March 6, 2019. They are demanding raise in their pensions. The retirees marched as security forces and anti-riot vans had surrounded them.
A group of employees of Saham-e Edalat company, also held a protest on Wednesday, March 6, 2019, outside the Ministry of Economy in Tehran. One of the protesters said, "After three-days of futile pickets outside the Privatization Organization, we decided to hold our protest outside the Ministry of Economy as they are holding an important meeting today in this ministry to suspend city coops in other provinces."
Another protester said, "We expect that the officials who attend today's meeting would pay special attention to the employment status and salaries of the employees of Saham-e Eadalat company."
Women participated in 1499 protests over the past year spanning from March 2018 to the end of February 2019. This shows a threefold increase in women's participation protests compared to the previous year. Female teachers and retirees participated in at least 581 protests and strikes in the same period.
https://women.ncr-iran.org/2019/03/08/protests-iran-women-actively-participate/
--------
URL: https://www.newageislam.com/islam-women-feminism/hollywood-star-gal-gadot-called/d/118002
New Age Islam, Islam Online, Islamic Website, African Muslim News, Arab World News, South Asia News, Indian Muslim News, World Muslim News, Women in Islam, Islamic Feminism, Arab Women, Women In Arab, Islamophobia in America, Muslim Women in West, Islam Women and Feminism