New Age Islam News Bureau
31 March 2018
• Islam Taught Me the Importance of Education: Malala
• Teaching Union Criticises Ofsted Chief Over Hijab Ban for Young Girls
• Women's Wing of AIMPLB To Hold Silent Protest Against Triple
• Secret FBI Informant Drew Gun to Stop Trump-Backing Militiaman Shooting Muslim Women Dead In Street, Court Hears
• Barmer Girl Weds Muslim, Family Alleges Love Jihad
• Disappointed Pak woman returns home after failing to trace missing husband
• Boko Haram Won't Free Christian Schoolgirl Who Refuses Islam
Compiled by New Age Islam News Bureau
URL: https://www.newageislam.com/islam-women-feminism/hijab-wearing-muslim-competes-miss/d/114781
--------
Hijab-wearing Muslim competes in Miss England
Mar 30, 2018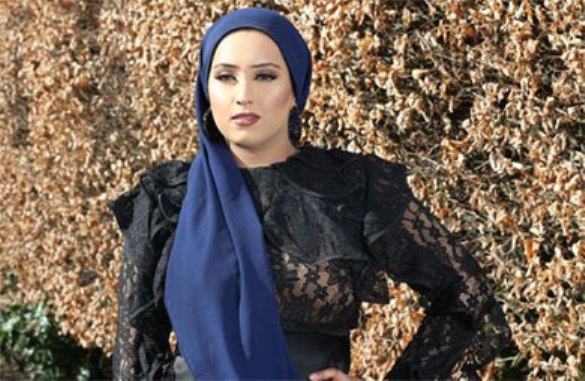 Maria Mahmood from Birmingham is set to become the first hijab-wearing Muslim to compete in Miss England.
Maria Mahmood is to become the first hijab-wearing Muslim to compete in Miss England.
The 20-year-old beauty queen who has made it to the semi-finals is hoping to reach the finals. If Maria wins Miss England, she will go on to compete in Miss World.
Maria, who is from Birmingham says that her friends and family are supportive of her decision but expects back-lash from some of the 'old-timers.'
Previously a Muslim has been crowned Miss England but no contestant has ever worn a hijab. Maria is a psychology student and she bagged a place in the semi-finals after finishing runner-up in last week's Miss Birmingham which was her first-pageant ever. The beauty queen aims to be a social worker. She has decided to compete in Miss England's swimwear round by wearing a burkini.
Talking about her participation in the pageant Maria said, "Muslims are associated with negative things like terrorism. I'm determined to do my bit to challenge those views. It is pretty rare for a Muslim woman to be in a beauty pageant but there's nothing to stop us entering. I entered Miss Birmingham and the organisers were delighted to have a hijab-wearing Muslim in the competition."
Maria's mom works part-time in a school. Her parents have been supportive of her decision and are proud of her.
https://beautypageants.indiatimes.com/others/hijab-wearing-muslim-competes-in-miss-england/articleshow/63544293.cms
--------
Islam taught me the importance of education: Malala
March 31, 2018
ISLAMABAD: Malala Yousafzai said that Islam had taught her the value of education and said that her message to the world was only of peace.
"The first ayat that was revealed from the Holy Quran is named Iqra, which means read," she said.
Malala was speaking to a foreign news agency in Islamabad where she arrived a couple of days earlier. She said that education was her only message and that Islam gave rights to women.
Malala urged those who were calling her an agent to come forward with evidence to support their claims.
"I am not an agent, I just want education for girls," she said.
Malala said that the situation in Pakistan had improved but she could still recall the horrifying moments when she was shot by the Taliban in 2012. She expressed happiness on returning to Pakistan after five-and-a-half years.
"I am proud of my religion, and I am proud of my country," she said. "I miss everything about Pakistan ... right from the rivers, the mountains, to even the dirty streets and the garbage around our house, and my friends and how we used to have gossip and talk about our school life, to how we used to fight with our neighbors."
Malala said that she wanted to return to Pakistan but her studies at Oxford were keeping her occupied.
https://www.samaa.tv/pakistan/2018/03/islam-taught-me-the-importance-of-education-malala/
--------
Teaching union criticises Ofsted chief over hijab ban for young girls
30 Mar 2018
The country's largest teaching union has criticised the head of Ofsted, accusing her of pressuring schools into banning the hijab worn by young girls, amid a claim that the watchdog's position could lead to "increased physical and verbal attacks" on Muslim girls.
The motion to be debated at the National Education Union (NEU) meeting in Brighton over the Easter weekend takes aim at recent remarks by Amanda Spielman and her concerns over Muslim girls as young as five wearing the headscarf.
Kevin Courtney, the joint general secretary of the NEU, criticised Spielman's recommendation that headteachers adopt a "muscular liberalism" to override the wishes of their local communities.
"I think it is a problem that Amanda Spielman, Her Majesty's chief inspector [of schools], speaks out on this in a way which I think is frankly very political," Courtney said, in remarks at the opening of the NEU's annual conference.
"People feeling so much pressure from Ofsted, our worry is that instead of consultation we will find schools saying: we are going to ban the hijab.
"And we think that would be very damaging to community relations. It's not a sensible place to go, so our guidance will be about how you have dialogue, respectful dialogue, and dialogue based on love for one another."
The controversy stems from Spielman's response to lobbying over the issue of school dress codes in primary schools, allowing children under the age of puberty to wear the hijab when Islamic teaching in many cases reserved the hijab for girls who had gone through puberty.
The issue centred on a state primary school in east London, St Stephen's, which backed down over plans to ban pupils from wearing the hijab in class, which led to a public intervention by Spielman arguing that headteachers have the right to set uniform rules.
Last year Spielman announced that Ofsted inspectors had been told to question Muslim primary pupils wearing a hijab, with Spielman later saying that expecting pupils to wear the headscarf "could be interpreted as sexualisation of young girls".
"That individual Ofsted inspectors would ask individual Muslim girls why they were wearing the hijab, and then to imply that they were wearing the hijab because they had been sexualised, indicates somebody who isn't in touch with Muslim communities at all," Courtney said, introducing the motion to be debated by delegates to the NEU conference.
An Ofsted spokesperson said: "The NEU's comments are disappointing. There's nothing political about ensuring that schools and parents aren't being subject to undue pressure by national or community campaign groups.
"Headteachers need to be able to take uniform decisions on the basis of safeguarding or community cohesion concerns, and Ofsted will always support them in doing that."
The NEU motion calls for the union to issue guidance to teachers, calling for schools to consult with their wider community before imposing bans.
The motion states that Spielman's statements "have ramifications beyond the school gates and must be seen in the context of increased attacks on the Muslim community and particular stereotypes about Muslim girls and Muslim women".
The motion to be voted on by delegates also states that "these statements could have a negative impact on local communities and lead to further marginalisation of, and increased physical and verbal attacks on, Muslim women and girls".
The union's resolution says Spielman's statements "go beyond the remit of Ofsted" and that there is no evidence that certain clothing has an impact on a child's learning or achievement.
In a speech earlier this year, Spielman said: "Rather than adopting a passive liberalism, that says 'anything goes' for fear of causing offence, schools' leaders should be promoting a muscular liberalism."
https://www.theguardian.com/education/2018/mar/30/teaching-union-criticises-ofsted-chief-amanda-spielman-over-hijab-ban-for-young-girls
--------
Women's wing of AIMPLB to hold silent protest against triple
March 30, 2018
The women's wing of All India Muslim Personal Law Board (AIMPLB) today said it would stage a silent protest against the 'anti-Muslim' and 'anti-Constitution' triple talaq bill.
Speaking to reporters here, Asma Zahra, head of AIMPLB's women's wing, said the Muslim Women (Protection of Rights on Marriage) Bill, 2017 was passed in the Lok Sabha in haste without consulting religious leaders, the ulema, legal experts or womens' groups.
A the protest will be held at Azada Maidan in south Mumbai tomorrow, she said.
"Women do not want any interference in personal laws. Right to religious freedom is a fundamental right guaranteed in Constitution. The Supreme Court judgement of August 22, 2017 had set aside triple talaq as null and void. The present Bill criminalizes the offence which is against womens' rights and is anti-women, anti-children, anti-social," Zahra said.
The offence (of giving triple talaq) has been made cognisable and non-bailable, and this can be used to harass Muslim men, she said.
"The Muslim Personal Law Board submitted five crore signatures to the Law Commission in favour of the Muslim Personal Law. Two crore eighty lakh of those signatures were of women," she said.
http://www.business-standard.com/article/pti-stories/women-s-wing-of-aimplb-to-hold-silent-protest-against-triple-118033000802_1.html
--------
Secret FBI informant drew gun to stop Trump-backing militiaman shooting Muslim women dead in street, court hears
MARCH 31, 2018
An FBI informant thought he was going to have to kill a Trump-backing militiaman to stop him shooting dead two Muslim women, a court has heard.
Dan Day said that as they drove past the headscarf-wearing women, Patrick Stein – a member of a group called the Crusaders – grabbed a handgun from the back of the truck, called the women "raghead bitches", and said: "I could knock 'em off, kill 'em right there."
"As he was pulling out his weapon, I was actually pulling out my weapon also," Day told the federal court in Wichita, Kansas.
He fought back tears as he explained: "I was not going to let him kill these innocent women because they were who they were, because they were Somalis or Muslims.
"It was very scary. I thought I might have to kill somebody. I'm not a killer."
Day said the incident on February 27 2016 in Garden City, Kansas, ended without bloodshed because he was able to calm Stein down. They drove away but, the Huffington Post reported, Day said he saw "fear" in the eyes of the two women, who had heard Stein calling them "raghead bitches".
Stein, 47, and his co-defendants Curtis Allen, 49, and Gavin Wright, also 49, are on trial accused of plotting to bomb a Garden City apartment complex that housed Somali refugees in order to send a message that Muslims were unwelcome in America and to "exterminate cockroaches".
The prosecution alleges that the three men planned to delay the attack until the day after the Presidential election, so as to avoid damaging Donald Trump's chances of victory.
When the trial opened earlier this month, however, Allen's defence lawyer Rich Federico said there had never been any intention to translate words into violent action.
It had all just been "locker room talk," Mr Federico said, echoing one of Mr Trump's defences of the pussy grabbing comments which became public during the election campaign.
Stein's defence lawyer Jim Pratt argued that what happened had to be seen in the context of a heated presidential election campaign when "hate ruled the day and the ratings".
Mr Pratt said that rather than really plotting violence, the men were just talking through the issues raised by conservatives accusing President Barack Obama of letting in refugees without vetting them, and the liberal media saying Donald Trump was going to deport immigrants.
"The FBI, rather than try to calm these fears, fomented them and inflamed them through [informant] Dan Day," Mr Pratt said.
But prosecutor Risa Berkower said it wasn't just talk, insisting: "The evidence will show that these weren't just words. These hours of planning were not just talk. It was action."
On Thursday the court was told that Stein started trying to recruit others to kill Muslim immigrants after the Pulse nightclub attack of June 2016, in which Isis claimed responsibility for Omar Mateen shooting dead 49 people in Orlando, Florida.
Day told jurors that Stein called him a couple of days after the Florida attack to say he was "ready to take action" and wanted to hold a recruitment meeting to see who else in the militia group was with him.
But by then Day had become so alarmed by what was going on in the Crusaders, a splinter group from the Kansas Security Force militia, that he had contacted the FBI, who had persuaded him to wear a wire.
The June 2016 recruitment meeting was the first to be secretly recorded by Day, who wore a wire for five months.
Day testified that Stein and Allen held two more meetings to try to recruit other members to their plot. He said that in other meetings, the group downloaded bomb-making instructions from the internet and discussed writing a manifesto to inspire other Americans to join their cause.
The court heard Stein called himself "Orkin man" in a reference to the pest control chain, and told Day: "Muslims are like cockroaches. You can't kill one of them. You have to kill all of them. They keep coming back. You have to exterminate them all."
The court heard that in one secretly recorded conversation, Stein declared: "The only good Muslim is a dead Muslim. If you're a Muslim, I'm going to enjoy shooting you in the head."
Wright was quoted in a wiretap transcript as saying he hoped an attack on the Somalis would "wake people up" and inspire others to take similar action against Muslims.
Stein, Wright and Allen were arrested in October 2016. They have denied charges of conspiracy to use a weapon of mass destruction and conspiracy against civil rights. Stein also denies two additional weapons-related charges and Wright denies a charge of lying to the FBI.
After the trio were arrested, the Kansas Security Force distanced themselves from the men. The court has heard that Kansas Security Force member Trish Burch had steadfastly refused to join the plot, telling the three alleged conspirators that militias were only for defensive actions.
Before the trial began, defence lawyers asked for more Trump voters in the jury pool.
https://www.independent.co.uk/news/world/americas/kansas-militia-bomb-plot-trial-latest-kill-somali-muslims-gun-dan-day-trump-patrick-stein-curtis-a8281286.html
--------
Barmer girl weds Muslim, family alleges love jihad
Mar 31, 2018
Jaipur: In yet another alleged case of "love jihad", a family in border district of Barmer in Rajasthan has filed FIR to bring back its 18-year old daughter who converted to Islam and married a Kashmiri boy in December last year.
However, Ritu alias Zeenab kept her family in the dark about the marriage and continued to live with her parents until March 16 when she left home on the pretext of going to her sister's house in Varodara instead she reached Kashmir.
Her parents filed the missing person's report on March 19. The police traced the girl in Kupwara district in Jammu & Kashmir. A police team had gone to Kupwara but found that the couple had sought protection from J&K high court, which directed the police in Kashmir and Barmer not to act against them.
As per the documents received with the HC order, Ritu Khandelwal converted to Islam on her own will and became Zeenab. Police also received a copy of the marriage registration certificate in which Gulzar Ahmad Khan is mentioned as her husband. The documents show that Ms Khandelwal converted to Islam on December 27 last year and married Khan on December 30 according to Islamic rituals.
The Police said the woman came in contact with the Kashmiri man when he was working at a coffee house in Barmer for a few years but left about five months ago. "On her family's complaint we traced the girl through her cell number to Kupwara. Our team had gone to Kashmir but the J&K High Court order restrained us. Now, we have sent one more police team since the girl's family has provided some evidences " Amar Singh Ratnu, SHO, Kotwali police station said.
Last year, a family in Jodhpur has approached the high court with habeas corpus petition for their missing daughter. But, when the 22-year-old girl Payal Singhvi alias Aarifa was traced and produced before the court she said that she had converted to Islam and married on her own will to her childhood friend Faiz Modi.
http://www.asianage.com/india/all-india/310318/barmer-girl-weds-muslim-family-alleges-love-jihad.html
--------
Disappointed Pak woman returns home after failing to trace missing husband
Yudhvir Rana
Mar 30, 2018
AMRITSAR: Having failed to trace her missing husband in India, Lalita Devi, resident of Karachi, Pakistan, returned home disappointed on Friday.
"I was expecting that local police will definitely find my husband for which I had arrived here spending over a lakh rupee but today I am going back disappointed" said Lalita while talking to TOI before crossing over to Pakistan.
Expecting to meet external affairs minister Sushma Swaraj for her intervention in tracing her husband Devsi Babu, Lalita along with her son Kanti Lal, a sweeper and brother in law Vithal was part of 45-member group that had arrived in India from Pakistan on March 12.
During her stay, officials of Red Cross Society including Vinay Sharma and Randhir Singh Thakur met Lalita and other family members and assured them of help.
"They met and assured us to trace my father but we didn't hear from them again, we were not expecting this at least, I think nobody showed seriousness. Amritsar visit was our last hope to trace my father" said Kanti Lal. He said he had borrowed money for visiting India and it would take him years to repay the loans from his meagre salary.
Devsi Babu was part of a 43-member Hindu group that had arrived in India from Pakistan on January 3 last year. After Devsi went missing in Amritsar, Lalita who was accompanying her husband, lodged a complaint at police station in Sultanwind.
Hoping against hope, Vithal said the family would now approach Pakistan government asking to take up the issue of disappearance of her brother in Amritsar with Indian government. "We spent 18 days in India and now we are going back with broken heart" he said.
https://timesofindia.indiatimes.com/india/disappointed-pak-woman-returns-home-after-failing-to-trace-missing-husband/articleshow/63548728.cms
--------
Boko Haram Won't Free Christian Schoolgirl Who Refuses Islam
By Katie Yoder
March 30, 2018
As Easter approaches, one Christian family is praying for a miracle: the return of their kidnapped daughter who refuses to renounce her faith.
It's a story the networks aren't telling. Last month, terrorist group Boko Haram captured an estimated 110 schoolgirls in Dapchi, Nigeria. On March 21, the Nigerian government confirmed that the girls who survived were freed. But one was missing: the only Christian girl among them, 15-year-old Leah Sharibu. According to her friends, it's because she refuses to convert to Islam.
For Good Friday, the Christian Association of Nigeria called for prayers for Leah, as her father hopes for her return by Easter. But regardless of the timing, the three broadcast networks (ABC, CBS, NBC) have yet to cover the story during their news shows, according to a Nexis search.
When the other girls first returned without Leah, mother Rebecca Sharibu asked Leah's friends about her daughter.
"Where is Leah, I can't find my Leah, why did you leave her there?" she remembered asking, according to the Guardian.
She was still held captive, they responded.
"Boko Haram told Leah to accept Islam and she refused," the revealed. "So they said she would not come with us and she should go and sit back down with three other girls they had there."
Even after pressure from her friends, Leah refused to give in.
"We begged her to just recite the Islamic declaration and put the hijab on and get into the vehicle, but she said it was not her faith, so why should she say it was?" they added. "If they want to kill her, they can go ahead, but she won't say she is a Muslim."
But Leah gave them a message for her parents: pray for her.
After finding out about Leah, father Nathan Sharibu was proud of his daughter – and surprised.
"I didn't think that girl could do something like that because she is young, small and she doesn't talk just like that," the police officer said, according to the Guardian. "She's a very quiet girl."
USA Today reported him as saying, "I am very sad, but I am also overjoyed because my daughter did not denounce Christ." The outlet added that Leah has a passion for biology and chemistry, and wants to be a doctor.
According some of the girls, Leah attempted an escape with two classmates at one point. After three days, a nomadic family they begged for food turned them in. While they were not punished, other girls were.
Boko Haram beat others girls who did the same, including one with a thorn tree branch and then a leather whip. Leah's friend, Hajara Adamu, said they placed blankets under their hijabs for protection.
"It wasn't painful," she said, "but we had to pretend it was, but not cry, because they said whoever cried would get twice as many strokes."
In the journey after their abduction, the girls revealed they saw some of their friends die as they were all trampled or suffocated while transported in a truck.
"They were saying: 'Pull us up or we'll die,' but I couldn't help them," another girl, Fatima Abdullahi, said. "They just threw us all into the vehicle, that's why we were piled up like that."
According to CNN, Nigeria President Muhammadu Buhari "promised last week that Leah would not be abandoned."
This comes after Boko Haram kidnapped nearly 300 Chibok schoolgirls in 2014 that caught the attention of then first lady Michelle Obama and sparked "#BringBackOurGirls". More than 100 of them are still missing, but media coverage has become increasingly sparse.
https://www.newsbusters.org/blogs/culture/katie-yoder/2018/03/30/boko-haram-wont-free-christian-schoolgirl-who-refuses-islam
--------
URL: https://www.newageislam.com/islam-women-feminism/hijab-wearing-muslim-competes-miss/d/114781
New Age Islam, Islam Online, Islamic Website, African Muslim News, Arab World News, South Asia News, Indian Muslim News, World Muslim News, Women in Islam, Islamic Feminism, Arab Women, Women In Arab, Islamophobia in America, Muslim Women in West, Islam Women and Feminism