New Age Islam News Bureau
28 August 2020
• Muslim Female Secret Agent of Indian Origin Is Honoured with First Blue Plaque
• This Emirati Is Dubai Police's First Woman Officer Who Can Defuse Bombs
• Berlin Teacher Headscarf Ban Is Illegal, Rules Top Court
• Afghan Actress Turned Police Officer Recovering After Ambush in Kabul
• Queen Rania Flaunts Saudi Label for Her Birthday
• Emirati Women Constitute 45% Of Abu Dhabi's Workforce
• 4 Saudi Women to Judge as Archery Championship Kicks Off
Compiled by New Age Islam News Bureau
URL: https://www.newageislam.com/islam-women-feminism/hala-al-tuwaijri-head-womens/d/122739
--------
Hala Al-Tuwaijri, Head of The Women's Empowerment Team at G20 Riyadh
August 27, 2020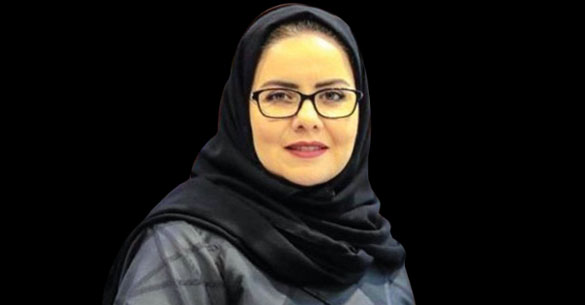 Hala Al-Tuwaijri
-----
Hala Al-Tuwaijri is the head of the Women's Empowerment Team at G20 Riyadh and has been the secretary-general of the Saudi Family Affairs Council since 2017.
In a recent interview, she spoke about the impact on Saudi families of the social reforms taking place in Saudi Arabia and the challenges surrounding the coronavirus disease (COVID-19).
She said: "The Saudi family is mostly intact and holding up well in most areas, but it is greatly affected by the social and economic changes in the Kingdom.
"There are a lot of changes that directly affect the family, such as the increase in job opportunities for both sexes, urban sprawl, and migrating from rural areas to cities.
"But under the current situation, health, social, and economic challenges that were brought up alongside COVID-19 were especially taxing on the Saudi family."
"We are very keen to unify all efforts to spread awareness and are activating initiatives that help families overcome this crisis," Al-Tuwaijri added.
Al-Tuwaijri gained a bachelor's degree in English literature in 1998, a master's degree in English literature/drama in 2004, and in 2011 a Ph.D. in American literature/drama, all from King Saud University (KSU).
She started her career as a teacher, but then joined KSU's staff as a lecturer in 2004. She is currently an assistant professor of English literature at the university, teaching modern English literature and literary criticism.
Al-Tuwaijri was appointed as the vice chair of the department of English language and literature in 2012 and was the vice dean of KSU's College of Arts from 2013 to 2015.
https://www.arabnews.com/node/1725626/saudi-arabia
--------
Muslim Female Secret Agent of Indian Origin Is Honoured with First Blue Plaque
28 August 2020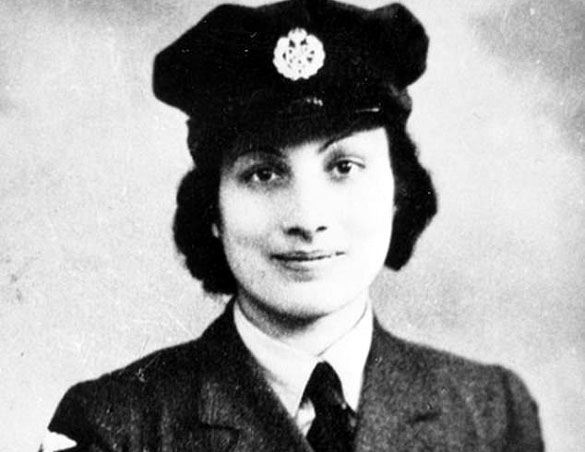 Noor Inayat Khan is the first Indian-origin woman to be honoured with an English Heritage blue plaque for her efforts as an undercover spy in Nazi-occupied Paris in the Second World War
------
A Muslim spy who was executed by the Nazis at Dachau concentration camp in 1944 is the first Indian-origin woman to be honoured with a blue plaque.
Noor Inayat Khan, of Indian and US descent, served in the Special Operations Executive (SOE), which was set up by Sir Winston Churchill in 1940.
The English Heritage tribute will mark her London family home on Taviton Street in Bloomsbury.
The 'unlikely' spy was the first female radio operator to be flown into Nazi-occupied France in 1943 and was 'Britain's first Muslim war heroine in Europe', English Heritage said.
For three months, Khan single-handedly ran a cell of spies across Paris until she was betrayed and captured by the Gestapo.
Khan, whose codename was 'Madeleine', managed to escape from prison after her arrest, but was recaptured shortly afterwards.
She was tortured for information about SOE operations by the Gestapo for ten months, but she refused to reveal anything to her captors - not even her real name.
Khan was eventually executed at Dachau concentration camp on September 13, 1944, aged just 30.
Shrabani Basu, Khan's biographer, who is unveiling the plaque, said: 'When Noor Inayat Khan left this house on her last mission, she would never have dreamed that one day she would become a symbol of bravery. She was an unlikely spy.
'As a Sufi she believed in non-violence and religious harmony. Yet when her adopted country needed her, she unhesitatingly gave her life in the fight against Fascism.
For three months, Khan single-handedly ran a cell of spies across Paris until she was betrayed and captured by the Gestapo.
Khan, whose codename was 'Madeleine', managed to escape from prison after her arrest, but was recaptured shortly afterwards.
She was tortured for information about SOE operations by the Gestapo for ten months, but she refused to reveal anything to her captors - not even her real name.
Khan was eventually executed at Dachau concentration camp on September 13, 1944, aged just 30.
Shrabani Basu, Khan's biographer, who is unveiling the plaque, said: 'When Noor Inayat Khan left this house on her last mission, she would never have dreamed that one day she would become a symbol of bravery. She was an unlikely spy.
'As a Sufi she believed in non-violence and religious harmony. Yet when her adopted country needed her, she unhesitatingly gave her life in the fight against Fascism.
Her biographer previously managed to get Khan's bravery permanently recognised in England with a bronze bust in central London.
The bust was erected close to her family home and was the first memorial in Britain to either a Muslim or an Asian woman.
When campaigning for the bust, Shrabani Basu told the Independent: 'I feel it is very important that what she did should not be allowed to fade from memory, particularly living in the times that we do.
'Here was a young Muslim woman who gave her life for this country and for the fight against those who wanted to destroy the Jewish race. She was an icon for the bond that exists between Britain and India but also between people who fought for what they believed to be right.'
Khan was born on New Year's Day 1914 in Moscow to an Indian father and an American mother.
She was a direct descendant of Tipu Sultan, the renowned 18th century Muslim 'Tiger of Mysore' who refused to submit to British rule and died in battle.
Her father, who was an Indian Muslim preacher, moved his family to London and then to Paris, where Khan was educated and later worked writing children's stories.
After the fall of France to Nazi Germany, Khan and her brother Vilayat fled to England.
Despite having no loyalty to Britain, she joined the Women's Auxiliary Air Force in November 1940.
Two years later, her quiet dedication and training in radio transmitting attracted the attention of the SOE and led to her being flown to France in June 1943.
There were doubts about her suitability for the role, but nonetheless she became the radio operator for the 'Prosper' resistance network in Paris, with the famous instruction to 'set Europe ablaze'.
After many members of the network were arrested, Khan remained in France and, frequently changing her appearance and alias, she spent a summer moving from place to place, trying to relay messages back to London.
She was eventually betrayed by a Frenchwoman, supposedly the jealous girlfriend of a comrade, and was arrested by the Gestapo.
The Nazi secret police discovered that she had unwisely kept copies of all her secret signals and the Germans used her radio to trick London into sending new agents - straight into the hands of the waiting Gestapo.
In November 1943, she was sent to Pforzheim prison in Germany where she was kept in chains and in solitary confinement.
She was transferred to Dachau concentration camp in 1944 and was shot alongside three other female SOE agents.
Khan was posthumously awarded the George Cross in 1949 and the French Croix de Guerre.
The news of Khan's plaque comes after English Heritage admitted the proportion of women celebrated by the scheme is 'still unacceptably low'.
Only 14% of more than 950 London blue plaques celebrate women.
Plaques planned this year will include tributes to secret agent Christine Granville and artist Barbara Hepworth.
The charity said that 'if we are to continue to see a significant increase in the number of blue plaques for women, we need more female suggestions'.
Noor Inayat Khan was the last essential link between London and Paris after mass arrests by the Gestapo had destroyed the Special Operation Executive's spy network in Paris.
Her position became so dangerous that her commanders urged her to return. She refused and it was a decision that was to cost Khan her life.
In November 1940, having fled France with her brother to fight Nazi tyranny, Khan joined the Women's Auxiliary Air Force, and as an Aircraftwoman 2nd Class she was sent to be trained as a wireless operator.
She was recruited to join F (France) Section of the Special Operations Executive and although her superiors held mixed opinions on her suitability for secret warfare, her fluent French and her competency in wireless operation made her a desirable candidate.
On June 16, 1943, codenamed 'Madeleine' and under the cover identity of Jeanne-Marie Regnier, Khan was parachuted into Northern France.
She travelled to Paris, and together with two other SOE radio operators, Diana Rowden and Cecily Lefort, joined the Physician network led by Francis Suttill.
During the six weeks immediately following her arrival, the Gestapo made mass arrests in the Paris Resistance groups to which she had been detailed. She refused to abandon what had become the principal and most dangerous post in France as she did not wish to leave her French comrades without communications and also hoped to rebuild her group.
Despite having a full description of her and deploying considerable forces in their effort to break the last remaining link with London, it was only her betrayal by a French woman that led to her capture by the Gestapo.
Khan was taken to their HQ where the Germans, now in possession of her codes and messages, asked her to co-operate. She refused and gave them no information of any kind.
While she was imprisoned in one of the cells on the fifth floor of the Gestapo HQ in Avenue Foch, she made two unsuccessful bids to escape. She was asked to sign a declaration that she would make no further attempts but refused and the Chief of the Gestapo obtained permission from Berlin to send her to Germany for 'safe custody'.
Khan was sent to Karlsruhe in November 1943, and then to Pforzheim where her cell was apart from the main prison. She was considered to be particularly dangerous and uncooperative.
Finally Khan was taken with three others to Dachau concentration camp on the September 12, 1944, and on arrival was escorted to the crematorium where she was shot.
https://www.dailymail.co.uk/news/article-8671371/Muslim-female-secret-agent-executed-Nazis-honoured-blue-plaque-Indian-origin-woman.html
--------
This Emirati Is Dubai Police's First Woman Officer Who Can Defuse Bombs
August 27, 2020
Ali Al Shouk
Emirati
Image Credit: Supplied
-----
Dubai: An Emirati has become the first woman specialist in defusing explosives at the Dubai Police headquarters.
Lt Al Reem Abdul Rahman Abdullah, who joined the police bomb disposal department to defuse bombs, illegal and expired fireworks, is the first female specialist in the sector, a feat that is being celebrated this Emirati Women's Day.
"Dubai Police is a pioneer in empowering women. I decided to take the challenge and work on defusing bombs, disposal of ammunition and illegal fireworks. I became the first female officer in Dubai Police in this sector," said Lt Al Reem.
"Dubai Police is keen to develop my skills through workshops and training sessions. Last year, I finished a diploma programme in the explosives field. I was the only woman in the programme and came third place with a 90 per cent score."
Lt Al Reem works with her unit in handling expired and illegal fireworks as well as make sure the disposal operation does not affect the environment.
Dubai Police plans to send Lt Al Reem to Cranfield University in the UK to get a master's degree in explosives engineering.
"I'm proud to get this chance for a higher education and gain more experience," Lt Al Reem added.
Major General Abdullah Ali Al Ghaithi, Director of the General Department of Protective Security and Emergency at Dubai Police, said they feel proud having ambitious Emirati women in the force, taking on roles dominated by men.
"Lt Al Reem became the first woman to work at the explosives unit in Dubai Police. She will get a master's degree from the UK following instructions from Lt Gen Abdullah Khalifa Al Merri, Commander-In-Chief at Dubai Police. He is keen to encourage women to join any field in the force," Maj Gen Al Gaithi said in a statement.
https://gulfnews.com/uae/this-emirati-is-dubai-polices-first-woman-officer-who-can-defuse-bombs-1.73460600
--------
Berlin teacher headscarf ban is illegal, rules top court
27.08.2020
Germany's Federal Labor Court on Thursday ruled that a blanket ban on teachers wearing headscarves in schools in the capital city Berlin was unconstitutional.
The court decision was the latest in a case brought by a Muslim woman who was unable to work as a teacher in state schools in the city because she wore a headscarf.
The woman had been "discriminated against because of her religion," the court ruled.
What was the case?
The woman initially brought a case to the lower Berlin-Brandenburg labor court after she was told — following a job interview — that she would not be allowed to teach in Berlin if she continued to wear a headscarf.
Teachers in the city were banned from wearing headscarves under the Berlin's neutrality act that forbids civil servants from wearing religious clothing and symbols.
The lower court ruled that headscarves could only be banned if there was a concrete threat to peace at school. In November 2018, the court ordered the city-state Berlin to pay the woman €5,159 ($6,098) in compensation.
Then lawyers on behalf of Berlin appealed the ruling by the Berlin-Brandenburg labor court, citing the neutrality act.
Thursday's ruling was the last stage in the ongoing lawsuit with the federal labor court siding with the lower court's decision.
Both courts referred to a 2015 ruling by the Federal Constitutional Court that ruled that a general headscarf ban at public schools was illegal.
What was the response?
Berlin's Senator of Justice Dirk Behrendt called on Twitter for the law to be changed: "The conflict about the neutrality law should not be allowed to be carried on the backs of the women concerned."
"In a multi-religious society, it must be about what one has in their head and not on their head," he added.
Bernhard Franke, head of the Federal Anti-Discrimination office also welcomed the ruling and called for the neutrality law to be revised to avoid future conflict of interest.
https://www.dw.com/en/berlin-teacher-headscarf-ban-is-illegal-rules-top-court/a-54722770
--------
Afghan Actress Turned Police Officer Recovering After Ambush in Kabul
SAYED SALAHUDDIN
August 26, 2020
KABUL: Renowned former actress Saba Sahar, one of Afghanistan's first female film directors, is recovering in hospital after sustaining four bullet wounds during an attack on Tuesday, Aug. 25, when gunmen opened fire on her car in the capital Kabul.
"Sahar had just left home and was heading for the office in her official car with one of her kids, a bodyguard and her driver, when three gunmen in an alley in the eastern part of Kabul opened fire on her before fleeing," Aimal Zaki, her husband, told Arab News.
Zaki, who was home at the time of the incident, added that a short while after Sahar left home on Tuesday, he "heard gunshots" and was told she had been wounded when he called to check on her.
"We reached the site, she had received four bullets in her abdominal area, the driver and bodyguard were also wounded, my daughter was well, and we immediately rushed Sahar to the hospital," he said.
Describing it as "a very dangerous ambush," he added: "The gunmen, according to the driver of the car, were armed with an AK-47. She was in a coma until early this morning, but is out of danger now and in the recovery unit of the police hospital."
Sahar, 44, is one of Afghanistan's most famous actors, a campaigner for women's rights and is considered a vocal critic of the Taliban.
After working as an independent director for several years and with eight films to her name, she finally retired from the film industry in 2015.
Her latest film, released this year, depicted the role and significance of female police officers during crackdown operations against insurgent groups such as the Taliban and Daesh.
She is currently serving as the deputy head of the gender department for the police's special force, after working as a police officer for more than a decade.
Officials described Tuesday's incident as the latest in a chain of targeted attacks by the Taliban on security forces, despite no one claiming responsibility for Tuesday's attack.
"An assessment is underway to nab the culprits," Ferdaus Faramarz, a spokesman for Kabul police told Arab News.
Tariq Aryan, chief spokesman for the interior ministry, said the attack was "part of a pattern of terrorist attacks," accusing the Taliban of involvement.
"The Taliban are behind such attacks as they have repeatedly warned government security officials in the past to abandon their duties. A bigger picture of this attack could be to frighten women who serve in security organs," he told Arab News.
Tuesday's attack occurred amid the backdrop of the yet-to-start intra-Afghan talks — where the Taliban have repeatedly pledged to uphold women's rights — and takes place just ten days after unidentified shooters attacked another prominent woman in the country.
Former lawmaker Fawzia Koofi, who is a women's rights advocate and a member of the negotiating team with the Taliban, sustained minor injuries in the attack on Aug. 16 which took place when the gunmen attacked her car in the north of Kabul.
Authorities investigating the incident said they had yet to ascertain the motive and identity of the attackers, even as Koofi said that it was the "work of peace spoilers."
Other woman lawmakers agreed.
"Their (the Taliban's) intention from such attacks is to frighten women from working in government, especially in security. This has become a worrying matter for some," Nazifa Zaki, a legislator from Kabul, told Arab News.
She said the attack on Sahar was part of similar targeted attacks by the Taliban on women "who either worked as military or civilian officials" in various parts of Afghanistan in recent years.
Reactions poured in from across the world on Wednesday, with Amnesty International saying that there had been an "extremely worrying" rise in attacks on film actors, political activists and human rights defenders in Afghanistan recently, while Ross Wilson, a top US diplomat in Kabul, described the attack as "despicable" on Twitter.
"The attack was part of a wave of growing violence and routine targeted killings in Kabul, which show how much the city has become more insecure," Shafiq Hapal, an analyst and a university teacher, told Arab News.
https://www.arabnews.com/node/1725046/world
--------
Queen Rania Flaunts Saudi Label for Her Birthday
August 27, 2020
DUBAI: Queen Rania of Jordan turned to Saudi couturier Mohammed Ashi of Beirut-based label Ashi Studio for her 50th birthday look.
The Queen, whose special day is on Aug. 31, wore a long-sleeved crepe gown with embroidery and button detail in one of the shots.
The designer took to Instagram to express his gratitude and to send the mother-of-four his warm wishes. "I am very honored for Her Majesty Queen Rania chose to wear this regal dress, which was designed to radiate power. I wish her Majesty a Happy Birthday," he wrote to his 833,000 followers.
The designer recently made headlines when Beyonce wore one of his creations, earlier this month, in her latest visual release, "Black is King."
The look, which took 70 hours to make, consisted of a black bustier embellished with exotic black feathers.
Just last week, British pop sensation Ellie Goulding wore one of the designer's eye-grabbing creations in her latest music video "Love I'm Given."
The 33-year-old star, who gave us "Love Me Like You Do," "Burn," and "On My Mind," wore a floor-length gold gown with puffed, off-the-shoulder sleeves.
https://www.arabnews.com/node/1725411/lifestyle
--------
Emirati Women Constitute 45% Of Abu Dhabi's Workforce
August 27, 2020
ABU DHABI — The Abu Dhabi Pension Fund stated that the total number of female citizens working in the public and private sectors in the Emirate of Abu Dhabi, until last July, reached 40,717, representing 45 percent of active employees in the emirate.
The fund pointed out that the labor market in Abu Dhabi witnessed the appointment of 1,151 women between January and July 2020, which constitutes 55 percent of those employed during the same period.
The fund stated that women now constitute 45 percent of the national workforce in the emirate, while it did not exceed 11 percent in 2000 when the Abu Dhabi Retirement Fund was established.
The total number of female pensioners in the emirate reached 2,599, which represents 21 percent of the total pensioners registered with the Fund, noting that the average retirement age for women was 46 years, compared to 55 years for men.
The fund stated that the most important reason for females retiring is "a married woman with children".A law concerning the civil retirement pensions and benefits in the Emirate of Abu Dhabi allows her to retire after 15 years of service or 10 years in case she reaches the age of 50.
The increasing number of working women is a reflection of the empowerment of Emirati women and their participation in the development process.
The fund emphasized that the empowerment of Emirati women in the labor market is the fruit of the leadership's support for them, especially since the late Sheikh Zayed believed that women had a role no less important than that of men.
The fund indicated that 40 percent of women work in the emirate's government sector, while five percent are in the private sector. The average years of service for female citizens in Abu Dhabi is eight years, compared to nine years for males.
Khalaf Abdullah Rahma Al Hammadi, Director-General of the Abu Dhabi Pension Fund, stated the statistics related to registered citizens in the Abu Dhabi pension system reflects a remarkable development in the number of working women who join the emirate's labor market every year.
He added: "The increase in the number of women in the labor market, along with the long years of service recorded by Emirati women in the work sectors, is evidence of the quality, proportionality and components of the work environment in the emirate." — WAM
https://www.saudigazette.com.sa/article/597185/World/Mena/Emirati-women-constitute-45-of-Abu-Dhabis-workforce
--------
4 Saudi Women to Judge as Archery Championship Kicks Off
August 27, 2020
RIYADH — As many as 27 female archers are participating in the preliminary rounds of Saudi Women's Archery Championship which kicked off at the Bow Square in Prince Faisal Bin Fahd Olympic Complex here Wednesday.
The three-day event is managed by four women judges for the first time at the level of the federation championships. They are Asma Al-Shaban, Fatima Abdi, Hana Tafesh and Asma Al-Zahrani.
They are among the judges approved by the Saudi Arabian Archery Federation, which strives to host women participants in all items of competitions at the women's archery championships.
Motaira Al-Shammari participates in the compound bow competitions as the first Saudi female archer to participate in the compound pulley bow competitions. Four female archers are participating in the 60-meter competitions, five in the 30-meter distance and 18 archers in the 18-meter competitions.
https://www.saudigazette.com.sa/article/597172/SAUDI-ARABIA/4-Saudi-women-to-judge-as-Archery-Championship-kicks-off
--------
URL: https://www.newageislam.com/islam-women-feminism/hala-al-tuwaijri-head-womens/d/122739
New Age Islam, Islam Online, Islamic Website, African Muslim News, Arab World News, South Asia News, Indian Muslim News, World Muslim News, Women in Islam, Islamic Feminism, Arab Women, Women In Arab, Islamophobia in America, Muslim Women in West, Islam Women and Feminism