28 February 2021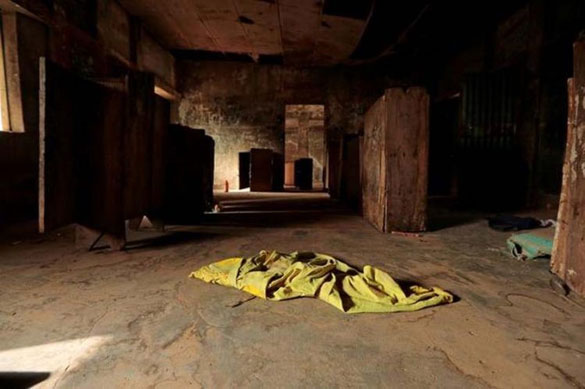 A piece of cloth belonging to one of the students is seen on the ground after gunmen attacked and abducted students and teachers from the Government Science College in Kagara, Niger state. (Reuters)
----------
• Gunmen in Nigeria released 27 Kidnapped boys, search on for 300 girls; non-Islamist militants too have adopted Boko Haram tactics
• UK Supreme Court rejects Islamic State bride's legal bid to return
• Muslim woman targeted in racist attack says call to Edmonton police left her doubly traumatized
• 3 Years After, Parents of Nigerian Girl Abducted by Boko Haram Still Plead for Her Release
• UK police trial 'operational hijab' to encourage more Muslim women to join ranks
• Women making inroads on Wall Street, but still a long way to go
• Edmonton police continue search for suspect after Black Muslim woman allegedly threatened
• 1st female Muslim gov of Lanao dies
• Muslim drag queen Glamrou: 'Queer people must be the tellers of their own stories
• Women entrepreneurs fight for funding in man's world of tech startups
Compiled by New Age Islam News Bureau
URL; https://www.newageislam.com/islam-women-feminism/gunmen-nigeria-released-27-kidnapped/d/124416
------
Gunmen in Nigeria released 27 Kidnapped boys, search on for 300 girls; non-Islamist militants too have adopted Boko Haram tactics
sherrylynclarke
FEBRUARY 27, 2021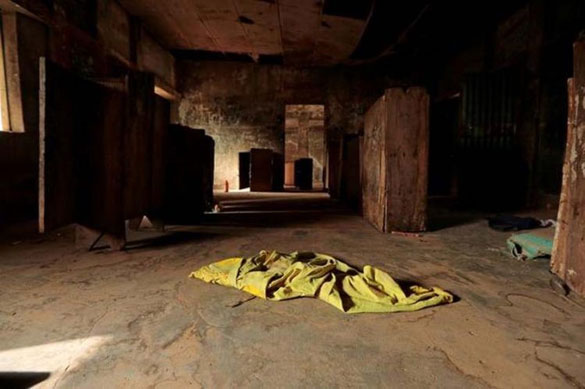 A piece of cloth belonging to one of the students is seen on the ground after gunmen attacked and abducted students and teachers from the Government Science College in Kagara, Niger state. (Reuters)
-----------
MAIDUGURI – Gunmen in Nigeria on Saturday released 27 teenage boys who were kidnapped from their school last week in the north-central state of Niger, while security forces continued to search for more than 300 schoolgirls abducted in a nearby state.
On February 17, 27 students, three staff and 12 members of their families were abducted by an armed gang that stormed the Government Science secondary school in the Kagara district of Niger state, overwhelming the school's security detail. One boy was killed during the raid.
After their release, boys were seen by a Reuters witness walking with armed security through a dusty village, some struggling to stand and asking for water. A government official said the boys were aged between 15 and 18.
The release comes just a day after the raid on a school in Zamfara state where gunmen seized 317 girls. Police on Saturday mounted a hunt for the girls, while parents waited in the school compound for news on their daughters.
School kidnappings in Nigeria were first carried out by jihadist groups Boko Haram and Islamic State West Africa Province, but the tactic has now been adopted by other militants whose agenda is unclear.
In a statement late Friday, the presidency said President Muhammadu Buhari had urged state governments "to review their policy of rewarding bandits with money and vehicles, warning that the policy might boomerang disastrously".
The unrest has become a political problem for Buhari, a retired general and former military ruler who has faced mounting criticism over high profile attacks by the gangs known locally as "bandits".
In December, gunmen raided a school in northwestern Katsina state and kidnapped nearly 350 boys, who were subsequently rescued by security forces.
The highest profile school kidnapping was that of more than 270 schoolgirls abducted by Boko Haram from the town of Chibok in 2014. Around 100 of them remain missing.
https://www.nationnews.com/2021/02/27/kidnapped-boys-released-search-girls/
-------
UK Supreme Court rejects Islamic State bride's legal bid to return
By ANNA MALPAS
27 February 2021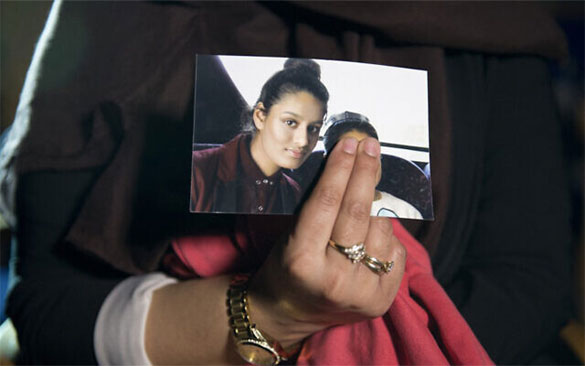 Renu, eldest sister of missing British woman Shamima Begum, holds a picture of her sister while being interviewed by the media in central London, February 22, 2015. (Laura Lean/Pool/AFP)
--------
Britain's highest court on Friday rejected a bid by a woman who was stripped of her UK citizenship for joining the Islamic State group to return to the UK to challenge the decision.
Five judges at the Supreme Court gave a unanimous decision in the case of Shamima Begum, whose legal battles have come to be seen as a test of how Britain treats nationals who joined the jihadists.
They found her right to a fair hearing did not override considerations such as public safety, and that the decision to block her return should remain until she can participate "without the safety of the public being compromised."
"That is not a perfect solution, as it is not known how long it may be before that is possible," the head of the Supreme Court, judge Robert Reed, said in a written judgment.
Prime Minister Boris Johnson's spokesman said the government was pleased with the ruling, telling reporters "decisions to deprive individuals of their citizenship are not taken lightly."
Now 21, Begum left her home in east London at the age of 15 to travel to Syria with two school friends and married an Islamic State fighter.
Britain's then-interior minister Sajid Javid revoked her citizenship in 2019 on national security grounds amid an outcry led by right-wing newspapers.
The Conservative lawmaker welcomed Friday's verdict, noting it underlined that the government must be able to decide if someone poses too serious a threat to enter the country.
"Any restrictions of rights and freedoms faced by this individual are a direct consequence of the extreme actions that she and others have taken," Javid added.
In 2019 Begum told The Times newspaper that she did not regret traveling to Syria and had not been "fazed" by seeing a severed head dumped in a bin.
Although Britain has blocked her return, the United States and several European countries have accepted the repatriation of their citizens accused of joining the IS group overseas, with some facing charges in their home countries.
Begum claims she married a Dutch convert soon after arriving in IS-held territory. She was discovered, nine months pregnant, in a Syrian refugee camp in February 2019.
Young children look at a member of the Kurdish-led Syrian Democratic Forces (SDF) after leaving the Islamic State (IS) group's last holdout of Baghouz, in Syria's northern Deir Ezzor province on February 27, 2019. (Bulent KILIC / AFP)
Begum has repeatedly appealed various court rulings over her ability to re-enter Britain to challenge the legality of losing her citizenship.
Begum argued that the decision was unlawful as it has made her stateless and exposed her to the risk of death or inhuman and degrading treatment.
But the interior ministry in turn appealed against this decision, insisting she remained "aligned" with the proscribed terrorist organization.
In upholding the government appeal, the Supreme Court found four main flaws with the Court of Appeal decision, including that it had erroneously made "its own assessment of the requirements of national security."
https://www.timesofisrael.com/uk-supreme-court-rejects-islamic-state-brides-legal-bid-to-return/
-------
Muslim woman targeted in racist attack says call to Edmonton police left her doubly traumatized
Wallis Snowdon
Feb 26, 2021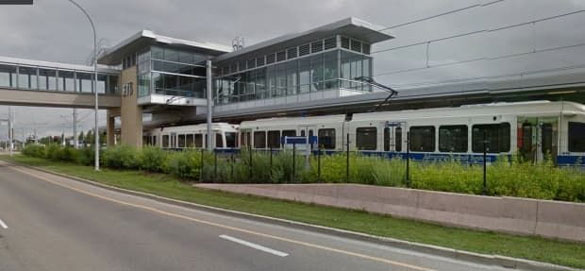 An Edmonton woman believes she was subjected to threats and racial slurs at the Century Park LRT station this month because she was wearing a hijab.
--------
A Black Muslim woman who was threatened and subjected to racial slurs at a south Edmonton LRT station says she has been doubly traumatized — by her assailant and city police.
The woman, a student in her 20s who wears a hijab, says she remains terrified after the racially-motivated attack earlier this month.
She said a member of the Edmonton Police Service discouraged her from filing an official report on the attack, a rejection she feels was motivated by her race and religion.
"I'm dealing with two sets of trauma," the woman said Thursday in an interview with CBC News. "I'm dealing with the trauma of the attack and I'm dealing with the trauma of that EPS officer that day that I called, that kindly rejected me."
Due to the woman's concerns for her safety, CBC News has agreed to keep her identity confidential and will only identify her as M.W.
She was waiting for a bus at the Century Park LRT Station on the morning of Feb. 17 when she was approached by a stranger who was flailing his arms. He made a fist and swore at her, threatening to physically assault and kill her, she said.
"I've never, ever seen that type of violence. I was scared for my life," she said. "I had nowhere to run to. I couldn't run away from this person. I couldn't move."
The EPS Hate Crimes and Extremism Unit is investigating. In response to initial requests for comments from CBC News, an EPS spokesperson said city police have repeatedly condemned violent racism and are investigating the possible "customer service issues."
After this story was first published on Friday, EPS issued a statement on Saturday saying it had conducted an internal audit of the woman's call to police.
"EPS is satisfied that the evaluator demonstrated a high level of professionalism and compassion throughout the call," read the statement from spokesperson Scott Pattison.
The assault — the fifth such attack in Edmonton on Black women wearing head coverings in a 10-week period — has been denounced by Mayor Don Iveson and the National Council of Muslim Canadians.
"The perpetrator had ample opportunity to carry out those threats but by the grace of God, I didn't suffer like some other women have suffered."
"I am just trying to do the right thing and be of the service to the city and report it. You know, that's what we're supposed to do if we can do it. And he laughed at me."
"I told him that I wasn't satisfied with just the harassment charge that the peace officers could file," she said. "I told him it was more than harassment. Threats were uttered to me. My safety was put in jeopardy. And that's not OK."
She said the interaction demonstrates a lack of empathy toward people who experience racism, and undermines efforts to root out Islamophobia in Edmonton.
The statement provided by EPS on Saturday goes against the woman's account of the discussion, calling the evaluator's conduct "professional and empathetic."
"The evaluator reassured the caller that police take these types of incidents very seriously. The caller was very appreciative of the advice provided and thanked the evaluator at the conclusion of the call," the statement read.
Pattison, the police spokesperson, said Saturday no EPS official was available to respond to an interview request from CBC News. Asked why the police evaluator discouraged the woman from filing a report, Pattison said it was his understanding that that never happened.
In an interview on Thursday before EPS released its statement, the woman said she wants a written apology from the EPS member and is calling on police to publicly condemn the recent string of racist attacks against Muslim women. She is also calling for increased security patrols on transit.
"That statement made by EPS, it's not going to suffice," she said on Thursday. "They're going to have to really, really work hard to mend the relationship back with the Muslim community, because it's disintegrating."
The mayor's office then put her in touch with an EPS official who helped her file a report on Feb. 19. She has since been in contact with investigators and feels her case is being taken seriously.
"I do have compassion for my attacker, but I still want to stand up for myself and I want to stand up for the other women that have gone through this."
https://www.cbc.ca/news/canada/edmonton/muslim-woman-attacked-lrt-edmonton-police-interaction-1.5930021
--------
3 Years After, Parents of Nigerian Girl Abducted by Boko Haram Still Plead for Her Release
By Percy Dabang
February 27, 2021
YOLA, NIGERIA - Three years ago this month, Boko Haram abducted 110 girls from a school in Dapchi, in Nigeria's Yobe state. One girl remains in captivity. Her parents remain hopeful she will be freed but say the government is doing nothing to ensure her release.
A month after the February 2018 abduction at the Government Girls' Science and Technical College, the government negotiated the release of most of the girls, except for Leah Sharibu, aged 14 at the time of her capture, and the only Christian in the group.
Leah's mother, Rebecca Sharibu, says she and her husband are still counting on the promises made by the government of President Mohammadu Buhari regarding her release.
"Out of the 110 girls abducted, it is only my daughter that has not been released," she said. "Why did [Buhari] not adopt the same means he used in gaining the release of the others to free my girl? They negotiated the release of those kidnapped in Katsina state; why wouldn't they negotiate for my daughter's release? Just one girl."
Gunmen on Feb. 17 kidnapped 42 people at a boarding school, including 27 students, in north-central Niger state. They have yet to be released.
In December, gunmen kidnapped more than 300 schoolboys in northwest Katsina state. Boko Haram claimed responsibility for the kidnapping; officials blamed bandits, and the boys were released in less than a week.
Security expert Lionel von Frederick Rawlins says the government is caught in a bind when it comes to securing the release of Leah Sharibu.
"The only way they can do that is by offering money, because we can't go and storm the Sambisa forest (where Leah is suspected to be held) with a forceful rescue. So, you have to give money in return for her or give up some prisoners in return for Leah. The problem with that though, is that if Leah is released and the government paid for her release, other parents who have children who were kidnapped by Boko Haram and who are also held in the Sambisa, they would ask, what about me?" von Frederick Rawlins said.
"He has promised several times to the family, he promised the nation, he promised the whole world that his administration will do his possible best to see that my daughter returned home safely. So, I'm pleading to him to be a father, a grandfather, to do his possible best to see my daughter return home safely. Please, I'm begging him," Leah's father said.
Boko Haram alone is believed to be holding more than 100 captives, almost all of them "Chibok girls," the group abducted seven years ago.
https://www.voanews.com/africa/3-years-after-parents-nigerian-girl-abducted-boko-haram-still-plead-her-release
-------
UK police trial 'operational hijab' to encourage more Muslim women to join ranks
Neil Murphy
February 27, 2021
Police in Leicester are trialling an operational hijab in a move to encourage more Muslim women to join its ranks.
The head covering, made of breathable sports fabric, was first introduced by police in New Zealand but could now be adopted by forces across the UK.
New Zealand Police worked with Massey University for over 16 months to produce a design which could withstand the demands of the front-line role.
The item can be worn using police headgear and other equipment, and includes safety features such as magnetic fastenings that release if grabbed.
Leicester Police says it is the first force in the country to trial this specific head covering, however other uniform headscarves have previously been used by police in London, Scotland and North Yorkshire.
The city of Leicester is one of the most diverse areas in Britain, with Muslims making up about 20 per cent of the population. It is hoped the trial could help break down cultural barriers that stop women from minority communities joining police ranks.
Yusuf Nagdi, from the National Association of Muslim Police, said: "We have a really diverse community in Leicestershire and we want to truly reflect the community that we serve.
Iran chess referee ShohrehBayat wearing hijab looks on during the Women's World Chess Championship in Shanghai, China January 6, 2020, in this picture obtained from social media. Lewis Liu/FIDE/via REUTERS THIS IMAGE HAS BEEN SUPPLIED BY A THIRD PARTY. MANDATORY CREDIT. NO RESALES. NO ARCHIVES.Iranian chess ref accused of flouting dress code fears going home
"One of the barriers among the Muslim community and females in particular has been the hijab, so this gives us the best of both worlds.
She said: "Wearing the hijab made me very comfortable and [it] complements my uniform very well. It is comfortable and far from restricting. I am able to conduct my training just as well as everyone else and still be covered.
"I believe it is important to have it as part of our uniform to make other Muslim females aware that Leicestershire Police caters to all individuals' needs, especially with our uniform. Once fellow Muslim females see myself as a front-line hijab-wearing officer, I hope it will inspire them to look at a career in policing as there are no restrictions or setbacks."
https://www.thenationalnews.com/world/europe/uk-police-trial-operational-hijab-to-encourage-more-muslim-women-to-join-ranks-1.1173855
-------
Women making inroads on Wall Street, but still a long way to go
28 FEB 2021
NEW YORK: Pin-up photos and smutty jokes have long been commonplace on trading floors, but the finance world is gradually opening up to women -- underlined by the arrival on Monday of Jane Fraser at the head of Wall Street banking flagship Citigroup.
Her elevation marks "a milestone," according to Lorraine Hariton, director of Catalyst, an organization that promotes women in the workplace.
Bangkok Post presents "Making Sense". The show promises unfiltered perspectives on the hot issues of the day, delivered to you fresh with our light-hearted yet substantive conversations. Tune in to our programme and keep it tuned!
Employment figures demonstrate the mountains that still have to be moved to achieve parity between men and women in the financial services sector.
Women in 2019 made up more than 50% of employees in the field in the United States, but only 22% of managers -- leaving aside the highest positions -- according to a report by Deloitte.
Current trends predict that figure will rise to 31% by 2030. And male financial analysts earned 17% more on average in 2020 than their female counterparts.
Prestigious professions and those that pay the most, like investment bankers and traders, still remain strongholds of white men. And sexist remarks still come out from time to time.
"For every Jane Fraser, there are hundreds, if not thousands, out there," said Muriel Wilkins of the executive consultancy firm Paravis Partner.
"Slowly more leaders... are starting to think and to talk about what it means to have equity in their organisation... and which structures they can put in place, so that it is not just on women," said Muriel Wilkins.
In 2013, women at the most senior level started organising women-only meetings while on business trips around the world so that they could hear employees' thoughts.
Company head Jamie Dimon wanted to formalise these various initiatives and so in 2018 the "Women on the Move" programme was created, said project manager Sam Saperstein.
"It allowed us to reinvigorate what we were doing with HR, with training and just pull everything together and elevate it in a clear strategy across the firm," she said.
The initiative organised a career development program open to all women in the company. About 500 participated in the first session last year, and 2,000 have applied for the second.
To tackle the citadel of asset management, which is still the preserve of men, the organisation "Girls who Invest," founded in 2015, has set itself the goal of having 30% of the money invested in funds worldwide managed by women by 2020.
The organisation wants to prove that contrary to popular belief, women are not at all turned off by the job: companies just have to go out and find them.
Michael Corbat, Jane Fraser's predecessor, was one of the first in the industry to release statistics on diversity within his firm.
It is also essential, Hariton said, for companies to put in place support measures, whether it is sponsorship programmes or parental leave.
https://www.bangkokpost.com/world/2075819/women-making-inroads-on-wall-street-but-still-a-long-way-to-go
--------
Edmonton police continue search for suspect after Black Muslim woman allegedly threatened
By Slav Kornik
February 27, 2021
Edmonton police said they are attempting to identify a suspect after a woman was allegedly threatened on the southside of the city earlier this month.
It's alleged a man made threats against a Black Muslim woman wearing a hijab at the Century Park LRT Station on Feb. 17. The National Council of Canadian Muslims (NCCM) said the woman was waiting at the station when a man approached her, flailing his arms, gestured with his fist, swore at her and allegedly threatened to physically assault and kill her.
According to NCCM, the woman said she "felt helpless and afraid for my life."
Police said surveillance images of the suspect are being circulated amongst police in an effort to identify him.
The NCCM said the woman "was not given the support" she needed after contacting police, and she eventually reached out to Edmonton city council.
On Saturday, police said an audit was conducted of the woman's call to the police service's complaint line following "several serious allegations" by her, including that the operator was dismissive, laughed at her and dissuaded the woman from formerly filing a complaint.
Police said the audit determined the operator's conduct was "professional and empathetic."
"The evaluator established a positive rapport with the caller and genuinely conveyed concern for the individual," Edmonton police communications advisor Scott Pattison said. "The evaluator reassured the caller that police take these types of incidents very seriously."
Pattison said the woman was appreciative and thanked the operator at the end of the call.
"The caller specifically noted that she was happy with the information and did not feel the need to pursue charges."
The Feb. 17 incident was the fifth time Edmonton police were called to investigate similar attacks against Black women wearing hijabs in three months.
In early December, two Somali women wearing hijabs were attacked outside a south Edmonton shopping centre in what police said was a "hate-motivated incident."
A man punched their car window, then both women were pushed to the ground, and one was assaulted, EPS said.
Later in December, a 23-year-old Black woman wearing a hijab entered the southeast doors of the Southgate LRT station when she was approached by a woman she didn't know. Without being provoked, police said the suspect allegedly tried to hit the woman in the head with a shopping bag while yelling "racially-motivated obscenities at her."
A woman wearing a hijab was waiting inside the University of Alberta transit centre and was approached by a man she didn't know. Police said he made racial comments and became more aggressive toward the 19-year-old, "posturing as though he was about to assault her."
Then, a woman wearing a burka was walking on the sidewalk in the area of 100 Street and 82 Avenue when she was approached by an unknown man who stopped her, yelled and swore at her, then pushed her to the ground.
https://globalnews.ca/news/7667479/edmonton-police-black-muslim-woman-threatened/
-------
1st female Muslim gov of Lanao dies
By Asangan T. Madale
February 28, 2021
DITSAAN-RAMAIN, Lanao del Sur: The first female Muslim governor of Lanao del Sur, popularly known as Princess Tarahata "Tata" Alonto-Lucman, died on Saturday at her residence in Marawi City.
In a statement sent to The Manila Times, Bangsamoro Transition Authority parliament member Zia Alonto-Adiong said the late governor was one the country's pioneering women leaders in modern times. She held the helm of the provincial government during Martial law in 1972.
The member of parliament said Alonto-Lucman was one of the few brave souls who, along with her brothers, defied the dictatorship. She was also instrumental in igniting the revolutionary fervor of the Muslim youth in opposing Martial law as well as promoting justice and equality for the Muslim minority.
Adiong-Lucman took pride in her culture and heritage and was known to wear a malong (traditional wraparound skirt) while in government office.
According to her relatives, she died of "old age."
https://www.manilatimes.net/2021/02/28/news/regions/1st-female-muslim-gov-of-lanao-dies/846023/
---------
Muslim drag queen Glamrou: 'Queer people must be the tellers of their own stories
27 February 2021
Amrou Al-Kadhi - or Glamrou in drag - is a non-binary Iraqi writer and performer who is done with having other people tell their, and other queer people's, stories.
In among the ongoing "culture war, and toxicity - especially on social media," Amrou says it is time queer people were in charge of their own narratives.
"There's so much misinformation around trans people's lives, that don't actually centre trans people and queer voices as the narrators of our own stories in a joyful way," they say.
"I'm a storyteller who's always trying to look at queer, people of colour's stories in a way that may surprise, or slip outside of the narratives that we often see in the media.
"I think a well told story where you can empathise with the character, will hopefully - no matter what your prejudice is - help change your mind."
Getting those narratives out into the mainstream media is the next goal, Amrou says they hope for more television studios to recognise the value in sharing queer stories.
The upcoming GLAAD (a US media monitoring organisation) awards recognising and honour content that represents LGBT+ content in a fair, accurate and inclusive way.
It tells the story of a queer Syrian man who leaves the home country he loves and travels to the US as a result of the violence he faces from some of his family.
"It had the potential to be quite a traumatic story, but actually we wanted to just find the levity and the queer joy of it," Amrou, who co-wrote the piece, says.
"It's not a story about queer people having to leave a scary place, it's more about queer people having to find a home - and make their home. It's an ode to chosen families."
"I've definitely had to find my own space. There was an element, particularly when I was younger, of trying to find this one size fits all identity.
Their drag show Glamrou: From Quran to Queen - on pause due to the pandemic - explores the relationship between being queer and being Muslim.
"Part of the way that I've come to be happier and more myself is just by finding a way to bring what might otherwise seem as 'contradictory' together - and drag is a really good place to do that."
Recalling the first time they were in drag, a "chaotic" event at university featuring a "crazy blonde wig", Amrou says: "I couldn't believe the confidence I was feeling when I was in drag. I remember just thinking 'oh wow, who is this?'
"That side of expressing your queer identity, being in a room or a club with hundreds of other queer people - that sense of community and that sense of collective power is something that I'm really missing."
https://www.itv.com/news/2021-02-27/muslim-drag-queen-glamrou-queer-people-must-be-the-tellers-of-their-own-stories
-------
Women entrepreneurs fight for funding in man's world of tech startups
28 Feb 2021
AFP
Lauren Foundos has excelled at just about everything she has put her mind to, from college sports and Wall Street trading to her Forte startup that takes workouts online.
Being a woman in the overwhelmingly male world of venture capital was still a barrier -- but, like many other female entrepreneurs, she only worked harder to succeed.
"In some cases, before I even spoke, they were asking me if I would step down as chief executive," Foundos said of encounters with venture capitalists.
Men would speak past her in meetings, discussing whether she could emotionally handle the job as if she wasn't there, or wondering out loud who would take care of the books.
"When that happens, I tell them I am right here," Foundos said. "I am the finance guy; I worked at big banks for more than 10 years. I've been the best at everything I have ever gone into."
Startups can only get by so long relying on friends, family or savings before eventually needing to find investors willing to put money into young companies in exchange for a stake in the business.
Money invested in startups in their earliest days, perhaps when they are no more than ideas or prototypes, is called "seed" funding.
"I don't think women need to be given things," Foundos said of venture capital backing. "But I think they are not seeing the same amount of deals."
Foundos brought on a "right-hand man," a male partner with a British accent, to provide a more traditional face to potential investors and increase the odds of getting funding.
She has taken to asking venture capitalists she meets if they have invested in women-led companies before, and the answer has always been "no."
A paltry few percent of venture capital money goes to female-led startups in the United States, according to Allyson Kapin, General Partner at the W Fund and founder of Women Who Tech (WWT).
Being sexually propositioned in return for funding, or even an introduction to venture capitalists, is common for women founders of startups, according to a recent WWT survey.
And while last year set a record for venture capital funding, backing for women-led startups plunged despite data that such companies actually deliver better return-on-investment, according to Kapin.
Black entrepreneur Fonta Gilliam worked overseas with financial institutions for the US State Department before creating social banking startup Invest Sou Sou.
Gilliam took the idea of village savings circles she had seen thrive in places such as Africa and built it into a free mobile app, adding artificial intelligence and partnering with financial institutions.
She created a Sou Sou prototype and started bringing in revenue to show it could make money, but still found it tougher to get funding than male peers.
"We always have to over-perform and overcompensate," Gilliam said. "Where startups run by men would get believed, we'd have to prove it 10 times over."
Women-led startups tend to be on the outside of the "pipeline" that unofficially funnels entrepreneurs to venture capitalists, according to Kapin and others.
"It is not representative of the world, which is problematic because you are trying to solve the world's problems through the lens of very few people -- mostly white men."
Investors competing for gems in the frothy tech startup scrum are missing out on a wealth of returns, and stability, to be had by investing in neglected women founders, according to Caroline Lewis, a managing partner in Rogue Women's Fund, which does just that.
https://www.livemint.com/companies/start-ups/women-entrepreneurs-fight-for-funding-in-man-s-world-of-tech-startups-11614479823528.html
-------
URL: https://www.newageislam.com/islam-women-feminism/gunmen-nigeria-released-27-kidnapped/d/124416
New Age Islam, Islam Online, Islamic Website, African Muslim News, Arab World News, South Asia News, Indian Muslim News, World Muslim News, Women in Islam, Islamic Feminism, Arab Women, Women In Arab, Islamophobia in America, Muslim Women in West, Islam Women and Feminism