New Age Islam News Bureau
21 Dec 2019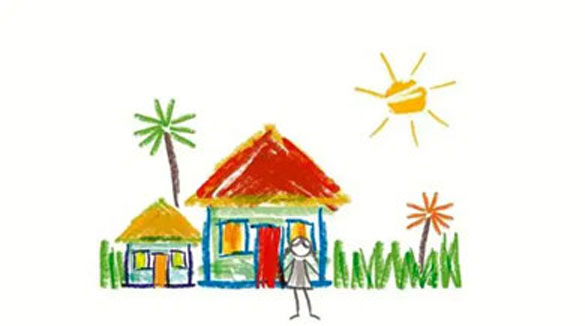 As protests in India against a new citizenship law that critics say targets Muslims grow by the day, they have drawn many women and girls - some housewives, some students with Hijabs covering their hair
------
• From Housewives to Hijab-Clad Students, Women Take Centre Stage in Indian Protests
• Workplace Discrimination towards Muslim Women Rising New Zealand
• 10 Women Journalists Who Made Their Voices Heard In 2019
• These 28 Women Broke Major Barriers to Become 'Firsts' in 2019
• 8 Muslim Woman Characters Challenging Stereotypes in Entertainment
• Muslim Woman Attacked in Alleged Little Italy Hate Crime Testifies at Suspect's Hearing
• Police Ask Muslim Woman to Remove Her Head Scarf While Under Arrest, Now She's Suing
Compiled By New Age Islam News Bureau
URL: https://www.newageislam.com/islam-women-feminism/from-housewives-hijab-clad-students/d/120591
------
From Housewives to Hijab-Clad Students, Women Take Centre Stage in Indian Protests
Dec. 20, 2019
BY AFTAB AHMED AND ZEBA Siddiqui
NEW DELHI (Reuters) - As a crowd of protesters swelled around them under the watchful eyes of dozens of policemen in riot gear, a cluster of young female students in Burqas stood outside their university in New Delhi shouting anti-government slogans.
"What is happening in the country is wrong," Shabana, a 21-year-old student at Jamia Millia Islamia University, said through the veil covering her face. Jamia Millia is a major public university in the capital where a large number of Muslims study. "They can't suppress our voices."
As protests in India against a new citizenship law that critics say targets Muslims grow by the day, they have drawn many women and girls - some housewives, some students with Hijabs covering their hair, and others in full-length Burqa robes - in a rare sign of public anger against the government.
The women can be seen painting graffiti on university walls, organizing rallies and gathering funds for posters and food for protesters.
Shabana, who would only provide her first name, said she had been moved to act after some of her friends had been injured when police stormed the Jamia campus to break up a protest involving hundreds of students last weekend.
At least 200 students were injured as police fired tear gas and used batons to disperse the crowd. The police have denied using excess force.
"I had to lie to my parents, but I'm still here, because this is important. We need to speak out," Shabana said at the rally Tuesday. "I was horrified when I saw their injuries."
The protests, some of the most widespread in India in recent years, erupted on Dec. 11 after Parliament passed the controversial law, which protesters say is an attack on India's secular foundations.
The Hindu nationalist government of Prime Minister Narendra Modi insists the new law is essential as it eases the path for minorities from neighboring countries to gain Indian citizenship. But critics say it is biased as it excludes Muslim immigrants.
'WE ARE NOT SCARED'
Many protesters Reuters spoke to over the past week are Muslim women and girls from conservative backgrounds. Some said they had to sneak out of their homes to join the protests.
"My mother stops us from stepping out, but if we do not know show strength now, then how will we encourage others to step out?" said Nazia, a 13-year-old schoolgirl protesting outside the university.
In the past, women have played a prominent role in many Indian protests, including those that broke out following the brutal rape of a young woman on a Delhi bus in 2012.
But the current displays of public anger include people not usually seen out protesting. Social norms have often restricted participation by Muslim women in the public arena in India.
Most girls and women interviewed declined to give their full names as they did not want their families to know they were involved in the protests.
Shumaila, a 24-year-old PhD scholar at the Jamia university, said that many women from around the surrounding neighborhood had also come out in solidarity with the students.
One of them was Nadia Khan, a 35-year-old housewife who said: "The government has forced us to come out on the streets."
"We are not scared of the government or the prime minister. We are ready to take a bullet in our chest," she said. "We know how to fight for our rights."
"BIG TONGUE"
Among the most striking images of the protests that began in India's northeast before mushrooming across the country, was one of three young women pointing fingers in the air and shouting slogans from the top of a wall outside the Jamia campus last week, with a throng of protesters around them.
One of those women, Chanda Yadav, comes from the northern Indian state of Uttar Pradesh, where she says she was raised in a conservative environment in which women's voices were suppressed.
"There were restrictions on everything from the kind of clothes I wore to what time I would come home from school," said Yadav. "I would always argue with my family over it. My uncles would often say, 'Shut up, you've got a big tongue!'"
Yadav, 20, is now a Hindi language masters student at the Jamia university, and her voice, as she stood alongside two hijab-clad school-mates, was among the loudest at the protest.
Yadav said she was a Hindu, but felt strongly that all Indians needed to come forward to oppose the law.
"This is not the issue of just one community," said Yadav. "What they are doing to Muslims today could happen to anyone tomorrow."
(Reporting by Aftab Ahmed and Zeba Siddiqui in New Delhi; Editing by Euan Rocha and Philip McClellan)
https://www.usnews.com/news/world/articles/2019-12-20/from-housewives-to-hijab-clad-students-women-take-center-stage-in-indian-protests
------
Workplace Discrimination towards Muslim Women Rising New Zealand
Thursday, 19 December 2019
Muslim women are increasingly becoming targets of workplace discrimination in New Zealand, according to Islam Women's Council of New Zealand co-founder Anjum Rahman.
Speaking on MagicTalk on Wednesday morning, the Hamilton-based political and human rights activist said the number of cases had particularly increased "in the last six to eight weeks" alone.
Rahman, who is a semi-finalist for Kiwibank's New Zealander of the Year, said Muslim women who wear headscarves are particularly targeted.
"Muslim women who wear headscarves, because we're a lot more visible, people tend to target us because they think we're vulnerable and can't fight back... it is feeling a bit hostile at the moment.
"There seems to be this undercurrent or rhetoric of hate... it isn't just our community, we see it a lot in online hate [towards] the transgender community. I wouldn't say it's specifically just us, but we're feeling it."
Rahman "expected" the wave of harmony that followed the terror of the Christchurch mosque shootings wouldn't last for long.
http://shiawaves.com/english/world/8417-workplace-discrimination-towards-muslim-women-rising-new-zealand
------
10 Women Journalists Who Made Their Voices Heard In 2019
By Suchitra
December 20, 2019
This year has been that of amazing reportage by journalists, some of whom deserve worthy mention because they made sure that they indeed are the 'fourth pillar of democracy'.
Here's a list of 10 women journalists who have carved a space in the world of journalism and media this year.
1. Yashica Dutt
Yashica has been working with Hindustan Times, LiveMint, Scroll.in, The Wire, and HuffPost India as an independent journalist. She launched social media campaigns for Brunch, Hindustan Times' Sunday edition, during her time there. Yashica blogs on social issues relating to Dalit issues and is the founder of the Tumblr blog site, dalitdiscrimination.tumblr.com. She published her memoir in 2019, 'Coming out as a Dalit' which is entailed with incidences of caste shame, and how growing up in a Dalit family was like where she had to hide her caste identity.
2. Kavita Devi
Kavita Devi is the Editor-in-Chief of Khabar Lahariya. An independent woman, from Bundelkhand's rural hinterlands, who rose through persistence throughout her life battling various issues such as those of caste, class and resources, Khabar Lahariya materialized through the passion and determination of Kavita and like-minded women. Khabar Lahariya is an Indian newspaper written in Hindi's various rural dialects, including Bundeli, Bajjika and Avadhi, with over 40 Dalit women from Bundelkhand reporting on various stories. The latest story on social media brings in interesting perspectives on how Dalit Bahujan women from rural areas perceive social media. Kavita recently also gave a talk on TED Talks India.
3. Chitrangada Choudhury
Chitrangada Choudhury is an independent journalist and a member of the core group of the People's Archive of Rural India (PARI), working on issues of indigenous and rural communities, land and forest rights, and resource justice. She has written for various platforms like The Caravan, The Hindu, PARI, etc. She largely reports on stories deep inside rural India that rarely come into the limelight. This year, she wrote a pathbreaking article on Talabira coalmines and how Adani group has encroached land for mining, cutting trees, and how the government has silenced those who have dissented.
4. Greeshma Aruna Rai
Greeshma Aruna Rai, who is a former practising lawyer, interviewed Dr. Hany Babu, when she reported for the Dalit Camera, as he spoke about what transpired during a raid in his home in Delhi. On September 10, 2019, a team of 50 police officers raided Dr. Hany Babu's house in Delhi, saying they were from Pune. She also writes for Raiot and Kafila.
5. Rana Ayyub
Rana Ayyub is an Indian novelist and journalist. She is the author of Gujarat Files: The Anatomy of a Cover-up, which is an investigative research book, extensively covering Gujarat riots of 2002 with links to Amit Shah and PM Narendra Modi. The book got worldwide attention and Amit Shah was jailed for a brief while too. Last month, she was profiled by Dexter Filkins, in The New Yorker. She is a vocal Muslim woman who speaks for women's rights, Muslim rights and against Hindutva and the politics of RSS. Rana Ayyub was rewarded the most Resilient Global Journalist Award at the Peace Palace in Hague, in 2018.
6. Anuradha Bhasin
Anuradha Bhasin has had a very long stint in journalism where she has uncovered multiple stories about Kashmir. She is an admired journalist reporting from a conflict zone. She is Kashmir Times' Executive Editor, and in 2019 she filed a case that she is fighting against the communication blockade in Kashmir post the abrogation of Article 370.
7. Nitasha Kaul
Nitasha Kaul is an author, journalist and poet based in London. She writes and talks about political economy, Bhutan, Kashmir, Indian nationalism, sexuality, and nationality in addition to fiction. She is an associate professor in politics and international relations at the University of Westminster. She represented Kashmir in US Congressional hearings about the Abrogation of Article 370 and the media blockade and hit a lot of headlines in 2019 for her role in the same. As a Kashmiri Pandit, she fights for Kashmiri Muslims' rights and has spoken at various forums against the human rights violations by the armed forces in Kashmir.
8. Supriya Sharma
Supriya Sharma is the Executive Editor at Scroll.in. She has previously worked with Times of India in Chhattisgarh. She broke a very important story about a village in Khunti, where 10000 Adivasis have been charged with sedition with over 19 FIRs filed against them. Apart from this, she has also worked upon the NRC-CAA fiasco by the government.
9. Seema Chishti
Seema Chishti is a journalist with The Indian Express. She writes on politics, is interested in issues around change in India and identity issues. She uncovered the Israeli spyware Pegasus used by the government using the popular messaging platform WhatsApp to spy on journalists and human rights activists in India earlier this year.
10. Sangeeta Barooah Pisharoty
https://feminisminindia.com/2019/12/20/10-women-journalists-2019/
------
These 28 Women Broke Major Barriers to Become 'Firsts' in 2019
December 21, 2019
In a year marked by division, women everywhere pushed the world forward—and many made history, shattering long-standing glass ceilings to become "firsts" in their fields. From Zuzana Caputova, the first woman to become president of Slovakia, to Indonesian speed climber Aries Susanti Rahayu, the first woman to climb 15 meters in under 7 seconds, to Ruth E. Carter, the first black costume designer to take home an Oscar, this year saw women breaking new ground around the world. Here, 28 women who became "firsts" in 2019.
Deb Haaland and Sharice Davids
For more than 200 years of American history, a Native American woman has not been elected to serve in either house of Congress. But in 2018 that changed when Haaland was elected in New Mexico and Davids was elected in Illinois. (Both were sworn in as members of the U.S. House of Representatives on Jan. 3 this year.) These two representatives are prioritizing issues such as health care and the environment that are important to voters in their communities and beyond.
Gita Gopinath
First woman to become chief economist for the International Monetary Fund, Jan. 3, 2019
In October 2018, Gita Gopinath was appointed to serve as the IMF's chief economist—making her the first woman to take on the role, which she stepped into in January. Born in Kolkata, India, Gopinath is a professor of international studies and economics at Harvard University, with her research focusing on macroeconomics and international finance. "I was thrilled and honored," she told the Harvard Gazette, recalling her reaction when finding out the news of her IMF appointment. "I will miss a lot about Harvard, certainly my colleagues and also the students… I will also miss being able to show up to work in my jeans!"
Ilhan Omar and Rashida Tlaib
First Muslim women to serve in Congress, Jan. 3
Omar and Tlaib were elected along with a slew of young, diverse Democrats in the 2018 midterm elections and sworn in on Jan. 3 this year. The two Democrats, who hail from Minnesota and Michigan respectively, had each previously broken barriers in their home states. Since taking office in Congress, the first Muslim women to do so, they have been outspoken critics of the Trump administration and have advocated for progressive policies such as canceling student debt and increasing consumer protections.
https://news.yahoo.com/28-women-broke-major-barriers-203710045.html?guccounter=1&guce_referrer=aHR0cHM6Ly93d3cuZ29vZ2xlLmNvbS8&guce_referrer_sig=AQAAAHqbHwcjLSqjhfNQMOSQIhoDe39i-6KyLV-XcA_BJ-LVcwthnN_1qAMm9MJh9RjCzP7ZBFdzOpDUB_zAZRFIzUbKFpgQITWKwg5q0tcGrY1TaazthUDO3jw4IEmpfRAnEillDyEmzWgDOISyeiV-zrccBWLPeqPRotjiPo-4h1sv
------
8 Muslim Woman Characters Challenging Stereotypes in Entertainment
BY HARLEEN SIDHU
MARCH 27, 2019
Teen Vogue is proudly partnering with MuslimGirl.com to celebrate the third annual #MuslimWomensDay by highlighting the real stories of Muslim women. See all our coverage here.
With so many independent, bold, brave, and creative Muslim women in the world today, it's frustrating that pop culture has painted them with the same brush for so long. We've seen so many storylines that portray Muslim women as oppressed or angry two-dimensional characters, which perpetuate harmful stereotypes. Meanwhile, Muslim women activists, politicians, models, and more inspire young people, break barriers, and make moves to reclaim their truth every day.
For Muslim Women's Day, we're celebrating the fictional characters that challenge negative stereotypes and promote unapologetic resilience, strength, and courage. From superheroes to coming-of-age stories, read on for the characters paving the way for better and more relatable representation for Muslim women in pop culture.
Kamala Khan, Ms. Marvel comics
Pakistani-American teenager Kamala Khan, who moonlights as Ms. Marvel, is the first-ever Muslim superhero to get her own comic-book series. At one point, the 16-year-old even joins the ranks of the legendary Avengers. Kamala's coming-of-age story is one that's as unique as it is relatable: As a superhero, she uses her power to shape-shift (what she likes to call "embiggening") to safeguard Jersey City from evil forces; as a young Muslim teen, she navigates the complexities that surround practicing her faith in a perilous world, tries to find the right balance living between two vastly different cultures, and eventually learns to be comfortable and confident in her own beautiful brown skin. "Being someone else isn't liberating," Kamala realizes. "It's exhausting."
While challenging stereotypes, Kamala's narrative also gives young Muslim girls a hero they can relate to and see themselves in. "It's rare to get stories about young Muslim girls. Ms. Marvel, we need you," wrote sexual violence educator Farrah Khan on Twitter. Although we haven't seen Kamala in the Marvel Cinematic Universe yet, there are reportedly plans to eventually bring in the Muslim superhero.
Sana Bakkoush, SKAM
When we first meet Sana Bakkoush (played by Iman Meskini) during season one of the popular Norwegian teen drama SKAM, she makes it clear that she's a woman who speaks her mind, however ignorant those around her prove to be. Attending a primarily atheist high school in Oslo doesn't make things any easier for her — Sana's a practicing Muslim who wears a hijab, but she manages to stay true to herself. Her character is incredibly fleshed out: Sana is witty, relentless, mature beyond her years, and rocks a bold lip like it's nobody's business.
She busts through the myth of what a good Muslim girl looks like and serves up real talk on the fact that she alone is making the decisions in her life, all while dealing with typical teen stuff, such as parties and relationships.
On The Bold Type, Adena El-Amin's Twitter bio literally reads, "proud Muslim lesbian." Portrayed by Nikohl Boosheri, Adena is an artist, feminist, and beautifully nuanced character. She wears the hijab and is fearlessly unapologetic when it comes to both her identity and faith. She's admired by the women around her, including girlfriend Kat, and is quick to point out that her hijab doesn't oppress her in any way — it's ultimately her choice whether she wears it or not. Adena's character speaks volumes about the inspiring strength shared by Muslim women today; she faces obstacles such as immigration issues and xenophobia but stays strong through it all. "The parts of her that have had women like her marginalized in the past seem to empower her or motivate her, and actually drive her as an individual and artist. I think there's something really optimistic about that, especially at this time," Nikohl told Fashion magazine. It's unclear what the upcoming season of The Bold Type has in store for Adena, after that cliffhanger between her and Kat, but we're hoping to see more of the character.
Zari Adrianna Tomaz (Tala Ashe) is part of the ragtag group of superheroes on the CW's Legends of Tomorrow. The Legends first meet Zari in the dystopian future, when religion is outlawed — along with superpowers. Still, hacker-turned-hero Zari treads a fine but fierce line when she continues to stand by her beliefs without wavering, even when it means practicing her faith in secret. Eventually, she becomes the holder of the Air Totem with the ability to harness the classic element's power.
Zari's character was created in response to the political climate that followed the 2016 presidential election, and not just for the sake of adding a Muslim character to the show; the hero was inspired by executive producer Marc Guggenheim's sister-in-law, who is also Muslim. "She was talking about how difficult it is to be a Muslim-American in the current political climate," Guggenheim said at the 2017 Television Critics Association press tour. And just like that, a trailblazing hero (who just so happens to be a Muslim woman) was born.
Dahlia Qadri, Grey's Anatomy
Leave it to Shondaland to break the glass ceiling and tackle negative stereotypes in television. Season 14 of the medical drama Grey's Anatomy saw the casting of Sophia Taylor Ali as Dahlia Qadri, a surgical intern and Muslim woman who wears the hijab. In one episode, without thinking twice, Qadri swiftly unravels her hijab and wraps it around a young boy's injured leg in a heroic act of compassion that ultimately saves his life. When asked why she did it, she replies, "My faith is about service and compassion."
It was a moment that resonated with many Muslims. One fan wrote on Twitter, "She took off her hijab to save a patient, then Dr. Hunt pronounced hijab correctly. 👏🏽😭👏🏽 Let me know if y'all need a hijab stylist, I gotchu sister."
From The New York Times best-selling author Samira Ahmed comes the chilling dystopian read Internment, a novel in which the president preaches Islamophobic rhetoric and creates a divided America. Ahmed's's book follows Layla Amin, a 17-year-old who leads a revolution to free Muslim-Americans from internment camps that result from the political climate. But Layla isn't afraid to raise her voice and rebel because it means her family, friends, and community can once again live safe and free. Layla's story is as much about being able to drive change at any age as it is to find your voice.
Rukhsana Ali, The Love & Lies of Rukhsana Ali
Ambitious Seattle teen Rukhsana Ali has a plan: When she graduates high school, she'll head straight to Cal-Tech where she can further her dream of one day working at NASA and be with her girlfriend, Ariana, without tip-toeing around her conservative Muslim parents. But when her parents find out about her partner, everything changes. Rukhsana's character courageously captures what today's queer teen Muslim experience can look like. She speaks up to help her family understand that she can't help who she loves, but not without questioning and challenging ideas within her Muslim community.
Nadia, Elite
The Spanish-language high school drama Elite features Nadia (Mina El Hammania), an ambitious hijabi Muslim teen with Palestinian parents attending one of Spain's more elite private schools, Las Encinas, on scholarship. For Nadia, being the new girl means facing everything from mean girls to Islamophobia. On her first day of school, the principal tells Nadia she must remove her hijab or face being expelled. Nadia gives in because she hopes to receive the academy's prestigious award reserved for the student with the top marks, but she makes it known throughout the series that she wears her hijab on her own terms. "It's a hijab, not a headscarf," Nadia says to one classmate. "No one makes me wear it."
https://www.teenvogue.com/story/muslim-woman-characters-challenging-stereotypes
------
Muslim Woman Attacked in Alleged Little Italy Hate Crime Testifies at Suspect's Hearing
December 19, 2019
One of three Muslim women who police say were targeted in a hate-crime attack for wearing hijabs in the heart of Little Italy testified in court against their alleged attacker on Thursday.
At Kyle Allen's, 50, preliminary hearing on Thursday, Najma Mohamed described the events on Oct. 3 as a "violent and aggressive" attack on her and her two sisters-in-law.
After her testimony, a judge ordered Allen to stand trial on three counts of battery with an additional hate crime charge in connection with the attack. Allen pleaded not guilty to the charges.
Mohamed and her family were all wearing hijabs as they walked along Columbia Street in the heart of Little Italy after brunch at Morning Glory.
She saw Allen coming towards her and tried to move out of the way to make room for him. That's when he lowered his shoulder and rammed it into her, Mohamed testified.
He then grabbed one sister-in-law's hijab and pulled it off her head before punching her other sister-in-law in the face, she testified.
More than a dozen passersby jumped in to help the women, Mohamed said.
Police said during this confrontation, Allen allegedly made a racist remark, which Allen's lawyer, Kelly Armstrong, rebutted.
"He was yelling 'Go back to your country," Mohamed said. "At one point, he pointed to the three of us, 'F you this, F you that. Go Back to where you came from.'"
A passersby followed Allen to his apartment and directed police to the area. When police knocked on Allen's door, he answered the door holding a hand gun, police said. About 10 guns were found in his apartment.
Allen complied with police and was taken to jail.
That hate crime addition allows the three counts of battery to be classified as felonies instead of misdemeanors.
Allen is currently out on bond. If convicted, he could face a maximum sentence of 4 years and 4 months in prison.
https://www.nbcsandiego.com/news/local/muslim-woman-attacked-in-alleged-little-italy-hate-crime-testifies-at-suspects-trial/2232780/
------
Police Ask Muslim Woman To Remove Her Head Scarf While Under Arrest, Now She's Suing
DEC 19, 2019
The city of Dearborn is currently facing a federal lawsuit, along with the Dearborn Police after allegedly forcing a Muslim Woman to remove her head scarf (also known as hijab) following her arrest.
The federal lawsuit that was filed just last Tuesday by the American Arab Anti-Discrimination Committee also included the Dearborn Police Department, the Police Chief Ronald Haddad along with other several officers following the lawsuit.
The victim, Maha Aldhalimi, was told that she was already wanted for an unpaid parking violation during her arrest, but she states that she was not aware of the ticket.
Following her arrest at the Dearborn Police Department, Aldhalimi was then ordered to remove her head scarf for a photo, in the presence of several male police officers.
Aldhalimi said that she was crying while explaining that she is unable to remove her headscarf, as removing the scarf in front of any male officers would violate her religious beliefs – as per her religion, she is not allowed to show her hair and bare neck to the other gender.
She then finally agreed to remove her hijab after she was threatened by the police.
Aldhalimi said in her statement: "I am scared to leave my house now, and if I see a police officer when I am driving somewhere, I start shaking uncontrollably and turn in the opposite direction."
The ADC-Michigan Director and Attorney Fatina Abdrabboh also said:
"We must not live in a society where the oppression of women or religious minorities can be condoned, especially when this violation is committed by the very entity charged with protecting them – the Dearborn Police Department."
Another similar incident happened earlier this year in Dearborn, when another 27-year-old Muslim woman was forced to remove her hijab for driving on a suspended driver's license. She initially asked for a female officer, but was not granted one as she was told no one was available.
A lawsuit case from the US District Court is pressing for the city of Dearborn Heights to undergo sensitivity and diversity training, but is still pending as of the moment.
https://www.arabamerica.com/police-ask-muslim-woman-to-remove-her-head-scarf-while-under-arrest-now-shes-suing/
------
URL: https://www.newageislam.com/islam-women-feminism/from-housewives-hijab-clad-students/d/120591
New Age Islam, Islam Online, Islamic Website, African Muslim News, Arab World News, South Asia News, Indian Muslim News, World Muslim News, Women in Islam, Islamic Feminism, Arab Women, Women In Arab, Islamophobia in America, Muslim Women in West, Islam Women and Feminism