New Age Islam News Bureau
29 May 2015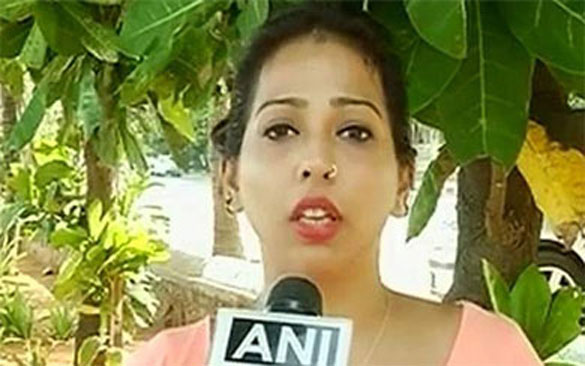 Misbah Quadri
---------
• Bride and Prejudice: Rare Ethnic Marriages Reflect China Tensions
• Pakistan: Women Candidates Choose To Stay Unnamed
• Western Girls' Journey to Join Islamic State Is One-Way Journey
• Mumbai Girl Who Lost Arms in Railway Accident Passes Exam with Flying Colours
• Morocco: Sharia Rejection of Adoption Condemns Many Orphans to Institutions
Compiled by New Age Islam News Bureau
URL: https://www.newageislam.com/islam,-women-and-feminism/new-age-islam-news-bureau/facebook-bursts-with-tales-of-housing-bias-after-muslim-woman-is-denied-flat-in-mumbai/d/103233
---------
Facebook bursts with tales of housing bias after Muslim woman is denied flat in Mumbai
29 May, 2015
Mumbai's communal fault lines are never far from the surface even in the best of times. Misbah Quadri witnessed this at close quarters when she recently went house-hunting in the city.
A 25-year-old communications professional from Gujarat, Quadri rented a three-bedroom apartment at Sanghvi Heights in Wadala, in the central part of the city. But just a week after she moved in with two other young women, she was asked to move out because of her religion. Her realtor told her that the building society did not allow flats to be rented out to Muslims.
"He [the realtor] threatened to call the cops and throw me out of the flat," Quadri told The Hindu. "It got very ugly." Appealing to the builder's representative didn't help either as she was told that it was a "company policy" not to have Muslim tenants.
Quadri, who has been in Mumbai for more than five years, is familiar with the pervasive communal bias in the city's real-estate universe. She lost her patience this time because her two Hindu roommates, who vacated the flat in solidarity, arealso back hunting for a house.
The episode comes only a week after a Muslim candidate from Mumbai was denied a job by a Gujarat-based jewellery company because of his religion. "We regret to inform you that we hire only non-Muslim candidates," he was told in an email.
Not alone in this
When Quadri was asked to leave on a short deadline, she put up her furniture for sale on Facebook. This alerted others to the situation she was in and soon, in an organic reaction, many people began sharing their experiences of facing prejudice in different parts of the country.
Before long, a Facebook group called Indians against Housing Discrimination got created and within days 1,000 members joined in. Many of those active on the group narrate their brushes with bias, while others seek advice on the possible legal recourse that could be taken.
One such member is Sonia D'Costa, a freelance writer who likes to move cities every few months. Her peripateticism came to a halt in Chennai.
"When I started looking for houses, brokers were eager to get me fixed up with a place," she said. "Once the deal was finalised, we said we will be back to complete formalities. The owner however, called us later and asked if we are Christians."
Things went downhill from there. "Unfortunately, I was at that time and I said yes," she recounted. "He immediately said sorry we can't rent our house to Christians. Just like that. This same thing repeated itself twice before I decided to give up and move somewhere else."
There are many more such tales on the group. Another member remembered how a realtor turned down his friend, saying "nobody gives houses to Muslims". Yet another user posted an ad pamphlet he found stuck on a tree in his neighbourhood listing a two-bedroom flat for "Brahmins only".
The "Brahmins only" ad had also surfaced two years ago, resulting in much outrage on social media, but the practice has clearly not stopped.
Last year, another builder had made headlines for initiating Muslim-only apartments in Greater Noida. On offer were a mosque, a madrassa and amenities dedicated exclusively to the community.
Legal position
Many recognise this trend for what it is: ghettoisation of communities that undermines the ideas of inclusiveness and fraternity. However, in the eye of the law, it's not so black and white.
In 2005, the Supreme Court missed an opportunity to fix the loose interpretation of the Maharashtra and Gujarat Co-operative Societies Acts of 1962, which many societies use to cultivate ethnic, cultural or linguistic homogeneity.
The case related to the Zoroastrian Co-operative Housing Society Limited. When a Parsi owner of a bungalow wanted to sell the plot to developers, he was challenged because society bylaw didn't allow selling or renting plots to non-Parsis. The owner went to court but lost the case. As a report in Scroll.in said last year:
"The court emphasised a particular group's right to preserve its culture, but failed to balance this by acknowledging that such attempts at preservation also led to acts of prejudice. Further, the court ruled that because a society was a private body, it was exempt from having to honour constitutional tenets."
This hasn't discouraged Quadri's lawyer from approaching the Minorities Commission seeking action. Meanwhile, Meana Seshu, a social activist from Maharashtra, has approached Quadri to help her file a complaint with the National Human Rights Commission.
"I have offered help to draft complaint and approach the commission but she is yet to receive her dues so I have been asked to hold off," Seshu said. "They [the society] cannot have such a policy. If they are a registered society they have to follow government rules of non-discrimination. I feel this should be treated as a human rights violation."
http://scroll.in/article/730397/facebook-bursts-with-tales-of-housing-bias-after-muslim-woman-is-denied-flat-in-mumbai
------------
Bride and Prejudice: Rare Ethnic Marriages Reflect China Tensions
29 May, 2015
HOTAN, CHINA: It was not until late on her wedding day that Aygul told her parents she was even in a relationship. And they were furious.
A year later, her Uighur father was still so angry she had chosen a Han husband he beat her up in a Beijing train station, stamping on her throat as he hurled insults.
"They hounded me and demanded I choose: my mother and father or my husband," said the 26-year-old website editor. "They told me I had to leave him."
Against a backdrop of prejudice and violence, inter-ethnic marriages between Uighurs, a mostly Muslim minority who speak a Turkic language, and China's ethnic majority Han are extremely rare.
Uighurs in their home region of Xinjiang have long chafed under Beijing's yoke and say they face restrictions on religion, language and culture, with some yearning for independence.
China counters it has brought development and raised living standards, blaming sporadic but intensifying violence that killed more than 200 last year on Islamist separatists with overseas connections.
Official media have laboured to showcase Han-Uighur marriages — with couples singing the praises of the government and Communist Party — as a symbol of "ethnic unity".
The phrase is common on propaganda posters throughout Xinjiang, but such messages have to contend with centuries of division.
"Since I was 12, my mother always told me: 'Concentrate on your studies and don't find a Han boyfriend'," said Aygul. "But I was educated in a Chinese-language school and most of my classmates and friends were Han."
Her husband Xiaohe, a 30-year-old translator, had already given up pork, prohibited by Islam, and tried to make a good impression on her parents with a three-page handwritten letter in Uighur, without success.
Ming, a Han married to Ahman, a Uighur woman from the oil town of Karamay, got a similar reaction the first time he spoke to her parents.
"Her father told me: 'If you are going to marry my daughter, then I'll disown her'," he said.
His wife — who was attacked by a group of Uighur classmates as a teenager for having a previous Han boyfriend — added: "My parents see my marriage to a Han as a loss of face."
Uighur-Han marriages are largely confined to wealthier, more educated Uighurs, who often attend Mandarin-language schools and go to university outside Xinjiang, or the very poor, mainly from tight-knit farming communities where Han residents speak Uighur and share customs.
Both sides often cite cultural or religious differences for the divide, but Newcastle University professor Joanne Smith Finley, a Uighur culture expert, said the true but unspoken issue is politics.
"The number one reason for the taboo on inter-ethnic courtship and intermarriage is inter-ethnic conflict," she said, adding that Uighur women married to Han men face the harshest ostracism due to the patriarchal nature of Islamic societies.
"A Han Chinese man taking a Uighur woman as his wife is seen as symbolic invasion," she explained.
"Just as China is taking the oil, natural gas, gold and jade, and has reduced the people to a marginalised, impoverished and disenfranchised section of society in Xinjiang, when a Chinese man takes a Uighur wife, Uighurs view that as the physical embodiment of what China the state is doing to the Uighur homeland."
Uighurs had the lowest intermarriage rate of China's 56 officially recognised ethnic groups at 1 percent, according to Xinjiang Academy of Social Sciences researcher Li Xiaoxia, who analysed 2000 census data. That fell to 0.6 percent for Uighur-Han unions.
"There is huge difference between Uighurs and Han in terms of culture and language," she said, adding that more recent data showed little change. "People are prone to look for relationships with someone with the same ethnicity."
Yet the Hui, who like Uighurs are Muslim, have an intermarriage rate about 13 times higher — although they share a language and many more live in China's heartland cities.
The reaction of Ming's parents was typical of how many Han view Uighurs, informed by stereotypes and casual racism.
"My parents thought all Uighurs were pickpockets or scam artists selling so-called ethnic food for inflated prices," said the 28-year-old, a manager at a state-owned company.
Xiaohe's parents, from the northern province of Hebei, were more positive. "At first my parents thought it was strange, but then they found out she graduated from Peking University" — an elite school often called the Harvard of China — he said.
"They said: 'Your grades were never that good and your wife is so smart, this is great'."
The couples who spoke to AFP requested anonymity due to the sensitivity of the issue.
Ahman, Ming, Aygul and Xiaohe are members of a mixed couples' chat group where they swap stories, tips and support. Their unions have only survived because they live in Beijing, they say.
"It would be impossible for us to be married and live in Xinjiang," said Xiaohe. "The social pressures are just too intense."
Some believe authorities in the region — home to around 10 million Uighurs — should act to encourage inter-ethnic marriages.
But an almost year-long programme in rural Qiemo county that offered couples as much as 50,000 yuan ($8,000) — a fortune where average income is less than $3 a day — had no effect, according to an official.
In neighbouring Hotan, many said cultural differences are insurmountable.
"I would never let my son marry a Han, the only way would be if she converted to Islam," said Uighur restaurateur Mehmet Omar.
"Even then, I'd be worried she wouldn't respect our traditions and wouldn't take good care of my grandchildren. She would have to be a very good Muslim before I could accept her."
Taxi driver Xing Yongzhen said pork's central place in Chinese cuisine would be a major issue.
"I would only marry a Han," he said. "If I had a Uighur wife, we'd never be able to eat together. Our lifestyles are completely different, there's nothing in common."
http://tribune.com.pk/story/893673/bride-and-prejudice-rare-ethnic-marriages-reflect-china-tensions/
------------
Pakistan: Women Candidates Choose To Stay Unnamed
29 May, 2015
PESHAWAR: A tide of change is taking over Peshawar. Hundreds of its female inhabitants are campaigning for seats in the local government elections being held this week. While this calls for a celebration, there remain cultural taboos that are causing these candidates to hide their identities from the public.
Illustrations on campaign posters of these female candidates include everything except their faces and even their names. Surprisingly, this practice is not limited to only the rural parts of the provincial capital.
"Using pictures on posters is out of the question for any woman candidate, even inside the city," said a resident of Kakshal, Hayat Khan, while talking to The Express Tribune. "Though there are women who are liberal enough to use their names, many are using only names of their male relatives."
These candidates are using names of their husbands, brothers or sons on their campaign posters, instead of their own – a fact that does not perturb locals.
Another local Sobat Khan, a resident of Surizai, said he saw a poster which said 'vote for the mother of Tilawat Shah, Garhi Banat Khan,' again not mentioning the name of the candidate herself.
"There is nothing new in it. I have seen this practice in nearly every election in the last 15 years," Khan said, adding that once elected, female members of the local governing bodies do not even attend meetings.
He said it is "an accepted norm" for male relatives of these elected female officials to attend those meetings instead.
"Women can take part in elections. That is enough. There is no need to use their pictures or even names, as it is against our culture," he added. A majority of women candidates have not given their names on electioneering material; many have not even put up posters or banners, choosing to campaign discreetly in their areas.
Talking to The Express Tribune, Wali Khan, husband of a female candidate who is running for village council Kara Khel in Masho Khel said her campaign was going well.
"I meet male voters asking them to vote for my wife and she meets women, and this arrangement is working out for us," he said, adding that there are four female candidates vying for the same village council but they are not using any posters.
"We use small cards (to campaign) that say 'vote for the wife of Wali Khan'," he said, adding one of the four female candidates, Zarqisha, wife of Tawab Khan, had printed cards with her own name, which was considered quite a bold move on her part.
http://tribune.com.pk/story/893408/the-name-game-women-candidates-choose-to-stay-unnamed/
------------
Western girls' journey to join Islamic State is one-way journey
29 May, 2015
PARIS — When three British schoolgirls trundled across the Syrian border; when a pregnant 14-year-old ran away from her Alpine home for the second time; when a sheltered girl from the south of France booked her first trip abroad — they were going to a place of no return.
Of the approximately 600 Western girls and young women who have joined extremists in Syria, only two are known to have made it out of the war zone.
By comparison, as many as 30 percent of the male foreign fighters have left or are on their way out, according to figures from European governments that monitor the returns.
In interviews, court documents and public records, The Associated Press has compiled a detailed picture of Western girls and young women who join extremists such as the Islamic State group — a decision that is far more final than most might realize.
The girls are married off almost immediately. With an estimated 20,000 foreign fighters — among them 5,000 Europeans — in Syria, there is no shortage of men looking for wives.
That number is expected to double by the end of the year. Once among the jihadis, the women are not permitted to travel without a male chaperone or a group of other women, according to material published by Islamic State and researchers who follow the group.
European women who blog about their lives under Islamic State tend to be chipper about the experience, but reading between the lines of an e-book of travel advice shows a life that will be radically circumscribed, with limited electricity, lack of even the most basic medicine, and practically no autonomy. Women do not fight, researchers say, despite "Hunger Games"-like promises.
"The lives of those teenage girls are very much controlled," said Sara Khan, a British Muslim whose group Inspire campaigns against the dangers of extremist recruiters.
The two exceptions to the rule of no return are perhaps most revealing in the very paucity of details about their journey — driving home how murky life is behind the Islamic State curtain.
Sterlina Petalo is a Dutch teenager who converted to Islam, and came to be known by the name Aicha. She traveled to Syria in 2014 to marry a Dutch jihadi fighter there and managed to return months later — apparently making her way to the border with Turkey, where her mother reportedly picked her up and brought her back to the Netherlands. Back home, she was arrested on suspicion of joining a terror organization.
Her family, attorneys and prosecutors refuse to discuss the case. She was released in November and has not been formally charged.
The second woman known to have made it out of the grip of Islamic State reconsidered after just a few weeks.
The 25-year-old Briton, whom police have not named, had taken her toddler son all the way to Raqqa, the group's stronghold, when she decided she had made a mistake and called home. She made her way back into Turkey, and her father met her there.
How she was able to travel the 150 miles from Raqqa to Turkey is not clear. Back in Britain, she was detained and is now free on bail pending formal charges.
Without knowing how the two escaped, it is difficult to say whether other girls and women could follow their path out of Syria, said Joana Cook, a researcher at King's College London who studies the links between women and jihad.
"There are clearly many human smugglers working within Syria right now, helping Syrian civilians escape the violence, and I wonder if there is a similar, perhaps even growing market, for those trying to escape after joining ISIL," Cook said in an e-mail, using one of the acronyms for the Islamic State.
The question is whether the girls understood from the beginning how limited their choices would be once they crossed the frontier.
The case of a 15-year-old Avignon girl exemplifies such doubts. The girl hid her second Facebook account and Islamic veil from her moderate Muslim family, thereby managing to join a jihadi network, according to the family's lawyer.
Once within a unit of the al-Qaeda offshoot Nusra Front, she was not permitted to leave, according to her brother, who went into Syria to fetch her and was turned away by the extremists. A French boy who joined the group around the same time was allowed to go home.
The networks that bring the women into Syria are increasingly organized around the extremists' dream of building a nation of multinational jihadis, meaning European girls are particularly prized.
The doggedness of jihadi methods for recruiting girls can be seen in the case of Amelia, a 14-year-old girl from France's Alpine Isere region.
Amelia was first contacted on Face book by a French fighter Jan. 14, 2014, and within a month agreed to go to Syria and marry the man, who identified himself as "Tony Toxiko." After she was turned back by airport border police in Lyon on her first attempt, "Tony Toxiko" persuaded another French adolescent girl to join him in Syria.
Amelia, meanwhile, ran away from home to Belgium, where an imam performed a religious ceremony that wed her to a different man, an Algerian jihadi. She returned to France homesick and pregnant, just long enough to speak to investigators building a case against a middleman who helped her run away. This winter, Amelia managed to deceive her family and left again — making it to Syria with the Algerian fighter, who is more than twice her age.
http://www.denverpost.com/nationworld/ci_28210614/western-girls-journey-join-islamic-state-is-one
------------
Mumbai Girl Who Lost Arms in Railway Accident Passes Exam with Flying Colours
29 May, 2015
After losing both her arms in a railway accident that shocked Mumbai last year, 18-year-old Monica More on Wednesday came out with flying colours in the Class XII examination, scoring an impressive 63 per cent marks.
Ms More, who was fitted with myoelectric-controlled prosthetic arms in July 2014, continued her education in Commerce at TD Mehta Junior College in Ghatkopar, and appeared for the Maharashtra State Board Higher Secondary Certificate examination held in March with the help of a writer.
"I am very happy and grateful to Aishwarya who wrote the papers for me," a thrilled Ms More said. Aishwarya is a Class XI student who assisted her as a writer for the examinations.
Her father Ashok More said though Monica can write with the prosthetic arms, a writer was required as she had to finish the examination paper within the prescribed three hour limit.
Ms More lost both her arms in a suburban train accident at Ghatkopar railway station in January 2014 when she slipped between a foot-long gap between the platform and the ladies compartment footboard, and fell on the railway track. As the accident shocked most commuters, two Muslim youths rushed her to the hospital with the severed arms, but they could not be surgically re-attached. After six months of treatment at the KEM Hospital, Monica was fitted with advanced prosthetic arms manufactured by German company Otto Bock which enabled her to write, eat on her own, pick up, and drink a glass of water, and even use a laptop.
The battery-operated prosthetic arms, each weighing 1.5 kg, can be controlled with impulses generated naturally by human muscles and can provide greater finer flexibility, improved hand functioning, and better grip. Treating hers as a special case, the Municipal Corporation of Greater Mumbai (MCGM) allocated Rs 23 lakh towards the cost of the arms.
http://www.thehindu.com/news/cities/mumbai/mumbai-girl-monica-more-who-lost-her-arms-scores-63-pc-in-hsc-exams/article7252367.ece
------------
Morocco: Sharia Rejection of Adoption Condemns Many Orphans to Institutions
29 May, 2015
An interesting item from PBS Newshour described an aspect of Islam's inherent cruelty as reflected in the sharia version of adoption, if it can be called that. When a western couple adopts, the commitment is total just as if the child were the natural offspring. But what's called adoption in Islam — "kafala" — actually resembles a foster family arrangement. The child retains the biological family name and is never seen as a full part of the new family.
In short, Islam does not permit adoption as understood in the West.
The most important thing is that the child remain Muslim. Sharia values dictate that abandoned children must remain in dreary Islamic orphanages rather than be given to non-Muslim families ready to welcome and love the boy or girl. The only way a non-Muslim couple can enter into a kafala relationship is to convert to Islam. Nice religion.
The Newshour reported on how adoption in Morocco has reverted to kafala under the Islamist government as of 2012. That change has condemned many orphans to an institutionalized childhood since 24 children are abandoned in the country each day. Being born Muslim is hard to escape, by design.
The cruelty of Islam toward innocent children vis-a-vis adoption should be another reminder that our cultures are not compatible and Muslim immigration should end immediately.
In Morocco, strict adoption rules leave many orphans without hope, PBS Newshour, May 27, 2015
Orphanages in Morocco face a unique challenge in trying to find permanent homes for children in their care. A recent law has made it nearly impossible for many would-be parents, especially under the Islamist government. Special correspondent Kira Kay reports as part of a partnership with the Bureau for International Reporting.
TRANSCRIPT
GWEN IFILL: We turn now to Morocco and a story about a government ruling that has left many children without families.
Special correspondent Kira Kay reports. Her story is produced in partnership with the Bureau for International Reporting.
KIRA KAY: It's noon on a school day in Fes, Morocco and these children are home for lunch. They're a rowdy bunch, 138 in all, ranging in age from 5 to 15. Later in the day, they will do their homework, play some ball, clean their rooms, normal routine in most households, but these are orphans, some of the estimated 24 children abandoned every day in Morocco.
Nadia Bennis is this orphanage's director.
NADIA BENNIS, Director, Association Dar al Atfal Al Wafae (through interpreter): Moroccan society doesn't accept unwed mothers, so many prefer to get rid of the child at birth. For the children we find who are older than age 2, we believe their mothers tried to keep their babies with them, but because they are rejected by their families and are unable to find a job, they decided to abandon the child.
KIRA KAY: The children here are clearly well cared for. They have tutors to help them with homework and several nurses who run daily life, almost as a mother would.
But Bennis says concerns beneath the surface need tending.
NADIA BENNIS (through interpreter): We try with the psychologists to handle certain problems. A lot of work is required to convince the child that he's not worthless, that there are people who love him.
Also, speech therapy — in an institution, the children have fewer chances to express themselves, so their language skills are poor.
KIRA KAY: The long-term goal of this orphanage is to find these children permanent homes. But that's not so simple here in Morocco. Morocco, as a Muslim country, doesn't permit traditional adoption. Instead, there is an alternative system called kafala, translated as custody or guardianship, that can last until the child turns 18.
ASMAA BENSLIMANE, Director, Association Bébés Du Maroc (through interpreter): Kafala is just the caretaking of a child by adoptive parents.
KIRA KAY: Asmaa Benslimane advocates on behalf of Moroccan orphans.
ASMAA BENSLIMANE: (through interpreter): In adoption, they become like a biological child. That's to say an actual child of the family, with rights of name, and rights of inheritance, everything.
Why does Islam forbid adoption? To avoid the mixing of genes, for example, a brother marrying his sister without knowing it.
KIRA KAY: A key requirement of kafala is that children's original identity be maintained, including their religion.
ASMAA BENSLIMANE (through interpreter): In kafala, it is required that the adoptive parents must be Muslim. That's the main point. And in fact they must assure that when he grows he keeps his religion and his culture.
KIRA KAY: Morocco was one of only a few Muslim countries that allowed foreigners to come and undertake kafala; 50 percent of kafalas done in Morocco before 2012 were international. Families that were not already Muslim converted. A judge determined whether or not they had truly embraced Islam.
KHADIJA BOUEBAIDI, President, La Crèche de Tanger (through interpreter): This is Khalil. This is Amran. Their parents abandoned them at the hospital. The judge called us to take them.
KIRA KAY: Khadija Bouebaidi runs an orphanage in Tangier, where she introduced us to her young charges, 12, 13, even only 8 days old. Bouebaidi used to host families from Europe and the United States for kafalas, the families staying a couple of weeks at a time.
But in September 2012, a recently elected Islamist government issued a stunning announcement, known as the circular. It required Moroccan prosecutors to investigate the backgrounds of kafala applicants, and to deny kafala to all foreigners who were not regular residents of Morocco, to stop suspected conversions to Christianity once children left the country.
ASMAA BENSLIMANE (through interpreter): When the circular came out, we attempted to understand why. And we went with other associations to see the minister. He explained to us that he received letters which said that children of Morocco, when they were taken into foreign kafala, they were abused, they had their religion and identity changed. Voila. That was it.
KHADIJA BOUEBAIDI (through interpreter): We had children that foreign families wanted. Then the circular was issued and their kafala was stopped. It was a shock for our institution, but, of course, also a shock for the families. They would sit and cry and say, why won't they give them to us?
KIRA KAY: Moroccan television chronicled the struggle of these foreign parents who found themselves caught in Morocco, their soon-to-be children still in orphanages, unable to leave; the parents forced to rent apartments nearby, unsure how long they'd be staying.
Moroccan lawyer Nadia Mouhir joined their fight.
NADIA MOUHIR, Attorney (through interpreter): They were blocked. There were dozens of families in Rabat, Agadir, Marrakesh, Casablanca. The prosecutors refused to give their approval. The judges couldn't grant the kafala after the circular.
KIRA KAY: With orphanages overflowing, Mouhir and her fellow advocates fought the circular. It took more than a year, but most families left Morocco with their children by the end of 2013. Courts have since declared the circular contradicts national law. But the damage has been done, says Mouhir.
NADIA MOUHIR (through interpreter): People are afraid to start a kafala, afraid of judges who would still apply the circular. In Rabat, we have only three or four families, when we used to have 30 or 40 during the same period. Even worse, foreign authorities no longer want to grant permission for them to come to Morocco.
KIRA KAY: Several American adoption agencies confirmed to "PBS NewsHour" they no longer risk doing kafalas in Morocco. The Ministry Of justice didn't accept our requests for an interview.
NADIA BENNIS (through interpreter): It was a feeling of indignation, because we know what daily life is for these children.
KIRA KAY: Orphanage director Nadia Bennis has seen nearly all international kafalas vanish. And she says some children have now likely aged out, the bad luck of being born during the period of the circular.
NADIA BENNIS (through interpreter): We know that at birth and even during their first year, a child has a much greater chance of leaving through kafala than a child who is older than 3. Each day that a child stays in an institution lessens their chances for kafala.
KIRA KAY: Lawyer Nadia Mouhir is working hard to get Moroccans themselves to undertake kafala, like Nezha Bicherate, who is in the process of bring 6-month-old Ismael into her home. But the numbers of Moroccan kafalas, while growing, are still not enough. And stigmas remain, particularly about special needs children, another casualty of the circular, since foreigners had been more willing and able to take on the additional care.
WOMAN (through interpreter): This is new for me. I haven't dealt with so many handicapped children before. I'm not sure what to do.
KHADIJA BOUEBAIDI (through interpreter): Islam is not about intervening in the beliefs of these people that are raising children. On the contrary, we need to see what the interest of the children is. And that interest is for them to have families to give them love, to give them culture and to let them be something in society.
KIRA KAY: One Moroccan orphanage is navigating the new landscape for foreign kafalas. Its influential director, Rita Zniber, insists parents provide follow-up reports on their children's cultural and religious upbringing. And she ensures the dossiers she delivers to the judges are what they are looking for, which means no recent converts.
RITA ZNIBER, President, Fondation Rita Zniber (through interpreter): We have preferred to focus on parents whose family background is Muslim, or in which one of the two parents is Muslim, in a way that doesn't provoke the sensitivities of ill-intentioned people who might, in today's context, block the international kafala. This is done with their interests in mind, so they are not given false hope.
KIRA KAY: All these orphanage directors say they are eager to work with the government to develop a formal process to undertake the kind of follow-up Zniber has implemented on her own and jump-start foreign kafalas again nationwide. But, so far, no efforts to create such a system have materialized.
This is Kira Kay for PBS NewsHour in Meknes, Morocco.
http://www.vdare.com/posts/morocco-sharia-rejection-of-adoption-condemns-many-orphans-to-institutions
------------
URL: https://www.newageislam.com/islam,-women-and-feminism/new-age-islam-news-bureau/facebook-bursts-with-tales-of-housing-bias-after-muslim-woman-is-denied-flat-in-mumbai/d/103233