New Age Islam News Bureau
30 Aug 2013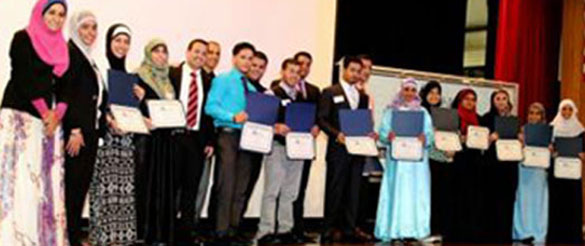 Photo: Bay Area Yemenis struggle to boost girls education, Credit AAYSP-MI
---------
• Indonesian Minister Calls for Miss World to Be Cancelled
• Gaddafi's Former Spy Chief Abdullah Senussi Daughter to Be Released
• Saudi Arabia Outlaws Domestic Violence
• Bay Area Yemenis Struggle to Boost Girls Education
• Female Afghan General Speaks at ISAF Coalition Women's Equality Celebration
• Rape Cases Soar in Somali Camps for Displaced People
• Pakistan, Punjab Has the Highest Number of Cases of Violence against Women
• Chief Secretary to the Treasury, UK Hails Women of Afghanistan as the Future of Democracy
• 'Sustained Training Opportunities Needed For Women Politicians Greater Than Ever'
Compiled by New Age Islam News Bureau
URL: https://www.newageislam.com/islam,-women-and-feminism/new-age-islam-news-bureau/elders-asked-to-kill-or-hand-over-'immoral'-woman-to-lashkar-e-islam/d/13278
-------------
Elders Asked To Kill or Hand over 'Immoral' Woman to Lashkar-e-Islam
By Riaz Ahmad
August 30, 2013
PESHAWAR: Elders in Sheikhan village near the border of Akka Khel, Khyber Agency have received their third letter in less than two months, warning them to either kill a local woman accused of 'ill character' or hand her over to Lashkar-e-Islam (LI).
The letters were sent to an Afghan prayer leader and directly addresses village elders, blaming Reshma* for immoral behaviour. In them, militants have asked villagers to hand over the married woman if they cannot kill her, saying LI will 'take care of her.'
Fearing for their own safety, village elders are unable to decide what to do. They summoned Reshma's husband and handed him the letters, which he then took and quietly left.
The elders, however, know the house of the accused woman is just a stone's throw from Khyber Agency and the militants can come to take her away at any time. Fortunately, they have agreed to not obey the instructions of militants to kill her. "We cannot kill people for them," said an elder requesting anonymity.
On the other hand, Reshma said her only crime is answering the door when her husband, who is a government employee, is away at work. "I have eight children and am at least 45 years old. I'm no longer a girl, but even then they have been after me since the past few months," she added.
"I am not a woman of bad character, but these militants are creating trouble for us and we suspect the involvement of our neighbours in this. My husband has already vowed to resist any such attempt to hand me over to Lashkar-e-Islam."
Through resolute, Reshma said they are too poor to abandon their home in Sheikhan village and move to Peshawar or some other area.
Reshma's 15-year-old son Farooq said the letters were hand-written in Urdu and contained a telephone number. He added they were sent by militant commander Faqir Muhammad of Khyber Agency.
"We cannot talk to anyone about it as it is a great shame for the entire family for a woman to be blamed of bad character. But we are equally worried our house could be attacked and my mother could be killed or taken away by militants," he said.
*Name has been changed to protect identity
http://tribune.com.pk/story/597081/militant-mail-elders-asked-to-kill-or-hand-over-immoral-woman/
-------------
Indonesian minister calls for Miss World to be cancelled
30 August 2013
AFP, Jakarta
Indonesia's religious affairs minister has called for the Miss World beauty pageant to be cancelled, as opposition in the Muslim-majority country mounts the week before the contest opens in Bali.
Suryadharma Ali said that the organizers should follow the advice of the nation's top Islamic clerical body, which last week called for the contest to be scrapped even after organizers agreed to axe the bikini round.
"The Indonesian Ulema Council has expressed strong opposition to Miss World because it doesn't fit with Islamic teachings that say Muslim women should cover immodest parts of their bodies," the minister said in a statement late Thursday.
The minister is the first government official to publicly voice opposition to the pageant, dealing a fresh blow to the Britain-based organizers.
His statement came the same day a commissioner from the country's National Human Rights Commission said he opposed an event that "put women's bodies on display."
The local organizers were not fazed by the minister's comments however, saying the issue was not his domain and that "the show must go on."
"This is not an Islamic country and this event is an issue of culture, not religion," Adjie S. Soeratmadjie, corporate secretary of broadcaster and local organizer RCTI, told AFP, adding several other ministers supported Miss World.
While Indonesia is a Muslim-majority nation, its constitution is not Islamic and recognizes several religions.
The organizers revealed in June that the famed bikini round was being axed for the pageant in Indonesia in a bid to avoid causing offence, and contestants would instead wear Balinese sarongs.
Nevertheless, hardline group Islamic Defenders Front has not been appeased and still plans to hold protests on the outskirts of the capital Jakarta, where the pageant's final will be held on September 28.
The competition opens on September 8 in Bali, a Hindu-majority island known for its many beaches where female tourists from around the world sunbathe in skimpy bikinis with few problems.
Hardline groups in Indonesia have forced the cancellation of events deemed "un-Islamic" in the past.
Last year pop star Lady Gaga pulled out of the Indonesian leg of her tour after hardliners threatened to burn down the venue and criticized her for wearing only "a bra and panties."
http://english.alarabiya.net/en/News/world/2013/08/30/Indonesian-minister-calls-for-Miss-World-to-be-cancelled-.html
-------------
Gaddafi's former spy chief Abdullah Senussi daughter to be released
August 30, 2013
TRIPOLI – Unood Senussi, the daughter of Gaddafi's former spy chief Abdullah Senussi, is to be released from prison, after serving ten months for entering Libya on a false passport.
Justice Minister Salah Al-Marghani said at a press conference that "special procedures" had been started in preparation for Senussi's release. He said that because she had served her jail term, Senussi would be released as soon as these procedures had been completed.
Senussi was arrested at the Cleopatra Hotel in the Dahra district of Tripoli in October last year with a passport which omitted her family name, and a large quantity of US dollars.
The passport bore her first names, Unood Abdallah Mohammed, but left out the family name of Senussi.
Her arrest came just hours after she flew into Libya from Algeria, where she had been living since the outbreak of the revolution. It is understood that she was recognised at Tripoli airport. In court Senussi pleaded not guilty and her lawyers claimed that there had been a mix-up with her name on the passport.
She was, however, found guilty and sentenced to a ten-month prison term, which she has served in the Al-Ruwaimi jail in Ain Zara. In an interview with the Libya Herald in March this year, she said she had been treated well, and had been allowed to visit her father.
She said that ten other women in the prison, all of whom had apparently volunteered to join Gaddafi's Peoples' Guard, were not treated as well as she was.
Senussi also said that, once released, she planned to complete her studies in the field of law and try to help her father, who is awaiting trial in Hadba Al-Khadra prison on charges of crimes against humanity. She said she wanted him to stand trial at the International Criminal Court rather than in Libya. – Libya Herald
http://www.saudigazette.com.sa/index.cfm?method=home.regcon&contentid=20130829178502
-------------
Saudi Arabia Outlaws Domestic Violence
30 Aug 2013
Saudi Arabia has adopted a law that criminalises domestic violence, usually targeting women and children, in a move hailed by activists.
The "Protection from Abuse" law, approved by the cabinet on Monday, is aimed at protecting people from "all forms of abuse" and offering them shelter as well as "social, psychological, and medical aid," according to its text.
The law, approved during a cabinet meeting on August 26, came several months after a local charity launched a nationwide campaign to combat violence against women.
Saudi Arabia has often faced international criticism for lacking laws that protect women and domestic workers against abuse.
Under the 17-article bill, those found guilty of committing psychological or physical abuse could face prison sentences of up to one year and up to $13,300 in fines.
Women are the main victims of domestic violence with "98 percent of physical violence committed by men against women," it said.
Saudi Arabia, which applies a strict version of Islamic law, imposes many restrictions on women, based on laws and traditions that empower male guardians.
'Good law'
The legislation was hailed by Saudi human rights activists who said they were waiting to see it implemented.
"This is a good law that serves major segments of the society in the kingdom, including women, children, domestic workers and non-domestic workers," Khaled al-Fakher, secretary-general of the National Society for Human Rights, a government-licensed body, told the Reuters news agency.
"We are always in favour of an explicit law that does not need interpretations or personal judgment," said Fakher, whose organisation helped draft the law.
The United Nations urged the kingdom to create laws to protect women as early as 2008.
The King Khalid Foundation in April launched an unprecedented campaign to raise awareness about violence against women. The campaign's main poster, which featured a woman wearing a veil that showed one of her eyes blackened, was widely circulated on the Internet.
Underneath the picture, a caption read: "Some things can't be covered - fighting women's abuse together."
Fakher said one reason domestic violence was rampant in Saudi Arabia was because tribal traditions prevented women from reporting abuse for fear of social stigma.
"Women think what the community would say about her if she filed a complaint," he said.
There has also been an increase in reports of cases of domestic abuse in which families mistreat their maids, sometimes resulting in them turning on the children of their employers.
The law gives those who report abuse the right to remain anonymous, as well as immunity from litigation should abuse fail to be proven in a court. It also urges witnesses to report abuse without having to disclose their identity, which Fakher said is a significant part of the law.
Rights activist Waleed Abu al-Khair said the new law gives women some independence.
"Women were required to bring in a male relative if they showed up at a police station to file a complaint," Abu al-Khair said. This will not now be necessary, he said.
The law could be a step towards changing current regulations which require women to get approval of male guardians - fathers, husbands or sons - to carry out business, apply for jobs or travel outside the country, Abu al-Khair said.
http://www.aljazeera.com/news/middleeast/2013/08/20138290272119559.html
-------------
Bay Area Yemenis struggle to boost girls education
By Hana Baba
August 30, 2013
Not long ago, I attended a lecture at UC Berkeley's Boalt Hall, the law school. It was just before sunset and about 100 Yemeni Americans – mostly young men – filled the room to see and hear their countrywoman, 34-year-old Tawakkul Karman. She's the activist and revolutionary, who won the 2011 Nobel Peace Prize for sparking the revolution that ousted Yemeni president Ali Abdalla Saleh.
Karman is the first Arab woman, the second Muslim woman, and one of the youngest people ever to receive the Nobel Prize. Yemenis in the room looked proud. Gesturing with her arm in the air, Karman chanted the famous revolutionary Arabic poem with which she roused Yemeni streets, which translates to: "If the people want life, then that must be their destiny. The sun must rise, the shackles must break." The room echoed her words.
Karman is a journalist, with a degree in political science and an honorary doctorate in international law. But she's a rarity in Yemeni society, where only about half of girls go to school and the female illiteracy rate stands at 67 percent – the highest in the Arab world. That's in Yemen. You might think things change when Yemenis migrate with their families to countries with high female literacy rates, like the US. But they haven't. For example, in 2009, only nine Yemenis graduated from four-year colleges in California.
A recent study of Muslims in the Bay Area revealed that the large majority have a high school degree or less, and that, "all Yemeni participants did not know anyone from within their community who was a college graduate," despite them being mostly second-generation immigrants. Of those nine California college graduates, in 2009, just one was a woman.
Why are the numbers so low? In terms of the men, Yemenis are people of commerce and trade. Historically, they have been the shopkeepers of the Arab world. Here in the US, commerce has worked for them as well. Most young men become storekeepers – the Yemeni American Grocers Association claims its members own 80 percent of Oakland's liquor stores.
For girls, it's a much tougher challenge. Yemeni girls are often pulled out of high school to get married, never having the opportunity to go to school.
The American Association of Yemeni Scientists and Professionals is trying to change those fates. Former president Ahmed Alkholeidi says, in terms of girls education, the challenge is immense.
"Some of the families, if they have the power to have their girls not go to school, even high school, they would do so," Alkholeidi says. "But since laws here would not let them do that – that anyone under 18 has to be in school – it's a must. So, they don't have power over that. So you see many girls go into high school, most of them, if not all, get married at really young ages. The latest will be right after high school."
If that happens, he says, she gets married right after high school – and mostly, the marriage will happen in Yemen – then a year later, she has a kid.
"So, she has to choose," Alkholeidi says, between "either taking care of her kid or going to school."
Usually the women end up not going back to school.
AAYSP was started by a group of Yemeni American students and professionals who were basically tired of their community being known as one of uneducated shopkeepers and illiterate women.
They hold awareness campaigns – they've started up Yemeni clubs at local high schools and universities. And most significantly, they visit with families in their homes and at mosques to talk to them about why an education is necessary, useful, and the bottom line for many families: why it's financially worth it.
Until 2012, the board and staff of AAYSP's California chapter consisted of only men. They did all the community outreach. Men attended all the events and workshops. Men are the visible members of Yemeni families here in the Bay Area, which tend to be very conservative. The women lead very private family lives, mostly at home. So, if AAYSP wanted to reach out to women, they would need to recruit a woman from within the Yemeni community. That woman is Sumaya Albgal.
Albagal was home-schooled for half of junior high and high school because her family didn't want her to go to Richmond schools; they weren't comfortable sending her there.
Albagal grew up in Richmond, and still lives there. Her story starts out similar to most Yemenis in the Bay Area: her father comes to America in the 1970s, eventually brings her mom in the 80s, buys a liquor store. Albagal was born in 1986. Like most girls in Yemeni families, she was shielded from public school, and then went to Yemen at age 18 to be married.
"I think I chose it because it was a natural trajectory of the expectation my family set for me," she says, "and also the way I understood my place as a Yemeni woman was: you get married, and that's kind of where life begins."
For the majority of Yemeni women here, that's also where the story ends – at least in terms of learning. But for Al Bagal, things were different. After she had her son in 2005, her parents agreed that she could try community college.
"My father was very tenacious and ambitious and had high aspirations for his children, but he didn't know how to translate that – what it meant in America," she says. "There were no examples of it in front of him. But, he would say, 'I want to establish the girls, because the boys- nobody's gonna stop them.'"
Albagal went on to community college, then UC Berkeley. She's now a second-year student at UC Hastings College of the Law. She says she's the first woman in her community to graduate with a degree. A pioneer. Her family is proud, but always well aware of the chatter.
"Sure there was a buzz around the community and the sly comments of 'What is that like'? 'What time does she get home to take care of her child'? 'Who makes dinner'?" says Albagal.
The challenge is a deeply cultural one. Although Bay Area Yemenis live in one of the most inclusive, culturally diverse areas in the country, where women's rights and women's education were fought for and championed, they're wary of what many perceive as a morally corrupt society. It's the conundrum of being very conservative in the most liberal of places, and it doesn't help that most Yemenis live in low income inner city neighborhoods like East Oakland and San Francisco's Tenderloin district – places where teen pregnancy rates are high, gangs push drugs, and crime is rampant. This is the America they see and live in. So this is the America they fear.
Bushra Al'absi teaches at the predominantly Yemeni Al-Tawheed Mosque in San Francisco's Tenderloin neighborhood, which has a fulltime school. She says she struggles with some parents pulling their daughters out of even an Islamic program, as young as 13 and 14. They're either kept home, or sent to Yemen to be raised by their aunts and grandmas. But she never tires of trying to convince them otherwise.
"The parents are too afraid of American society! I have to work with the parents and say, look, 'You came to America. These girls need to stay in school. To be educated girls means they will be educated wives and mothers to their children!'" says Al'absi.
Oakland shopkeeper Abdulbaqi Saleh has a 12-year-old daughter. He sums up the dad perspective, saying his worst nightmare is that she'll run off with a college boyfriend. But he says he encourages education.
"I'm an educated man," he says, "and I don't mind my daughter to be educated. But If the right man comes along, marriage is the ideal situation – instead of losing her to an American boy or something."
The more people I talk with, the more I get the sense that this is something Yemenis can agree on: that a girl should be married first and foremost. Then she can get an education if she wants. Sumaya Albagal from AAYSP says because of this, the time to get to most Yemeni women is after marriage. When that becomes more normal, they can start on the conversation about letting unmarried girls go to college.
They're starting with celebratory events, like a graduation party AAYSP held for female high school and junior college grads.
She says that was a great experience "because the audience was moved by these women in their graduation robes and so proud of their daughters and these Yemeni women who still look like Yemeni women, who are great girls who are very proud of who they are and who they are representing but were achieving these great levels of success."
Three hundred women attended that party – the highest attendance they've had. But Albagal sounds distressed as she talks about how difficult it is to get women to come to smaller meetings and workshops, or even to talk openly about the issue. The community's privacy stands in the way of these projects. Still, she says their campaign messages must be getting through. She's starting to see more Yemeni women quietly going to school. No fanfare. No hoopla. But change is happening.
In a few short years, she observes, "the community was willing to put aside their notions of the big scary world out there and lock up your daughters and decided to try."
While AAYSP tries to make change in the community, perhaps what will help are the words of a Nobel Laureate. When I told Tawakkul Karman that local Yemeni girls were being discouraged from college, she frowned and looked down for a minute. Then she looked back up, and sent a direct message to her countrywomen living in the US.
She said, "In Yemen, girls struggle to go to school and buy books. Here you have all this opportunity in America. Yemeni women! Do not disappear. If you disappear, someone else will take your place, and this is your place. You will not be able to change your future- your current- without learning. You have to be in school and in college and I'm sure you're smart and clever and you will achieve all your goals."
This story was made possible by the New America Media Women's Immigrant Fellowship.
http://kalw.org/post/bay-area-yemenis-struggle-boost-girls-education
-------------
Female Afghan General speaks at ISAF Coalition Women's Equality Celebration
August 30, 2013
KABUL, Afghanistan – Excited chatter filled the air as the crowd awaited the featured U.S. and Afghan female military guest speakers. As the crowd filed into the room, voices silenced into a dim hush as each of the speakers took their turn at a Coalition base in Kabul to celebrate Women's Equality Day Aug 26.
One of the guest speakers was Brig. Gen. Khatool Mohammadzai, director of education and training, Afghan Ministry of Defense. Afghan born and raised, she has been serving in the Afghan army since 1984. She has more than 29 years of service not only in service as an accomplished Afghan female combatant command officer, but as a tireless advocate for women's rights and equality.
She has earned a black belt in judo, taekwondo and karate. Mohammadzai is Afghanistan's first female paratrooper with more than 500 parachute jumps, 300 jumps being in 34 countries, to her credit. She is also internationally recognized, in her quest for women's rights and equality. In 2005, Mohammadzai travelled to Washington, D.C. to the Women Embracing Risk Through Courage event. In 2006, she represented the Afghanistan government at the Gender Development Training in the Philippines.
Mohammadzai, through her interpreter, spoke of her efforts. She spoke of freedom and equality for everyone, and how "everyone is deserving of such and should demand their rights."
Her zeal for equality and advancement as a human being and as a female officer in the Afghan army demanded to be told.
Following the event, Mohammadzai answered questions about what the Women's Equality Day celebration meant to her, a little about her time in the Afghan military, and what she felt was her biggest accomplishment. Through the use of an interpretor, these were her answers.
1st TSC – General Mohammadzai, what does today's celebration mean to you?
Mohammadzai – I am very excited to be here, it is an excellent celebration. It is a message for young and old to stand up and fight for their rights. When you know and respect your own rights you will respect everyone else's.
She added - Mankind is born free they shall live free and they should have their rights and freedoms to do what they like.
1st TSC – How do you feel your life has changed throughout your military career?
Mohammadzai – The military is the best profession on the face of the earth. When you are in the military there (you practice) good order and discipline. As a person, it is important to be disciplined in every aspect of your life. When there is discipline and order, then anytime you face an issue in your life, you can solve it with discipline.
1st TSC – What do you feel is your biggest accomplishment?
Mohammadzai – … My biggest accomplishment, establishing (female) gender officer training for the Afghan army, the Afghan National Police force and the Afghan version of the intelligence services.
I fought to have these offices established for these services, and to have them approved. Everything, from the structure, through the pay and final budget … a lot of work, a lot of fighting.
http://www.dvidshub.net/news/112820/female-afghan-general-speaks-isaf-coalition-womens-equality-celebration#.UiBnqdK-pRI#ixzz2dReMjQho
-------------
Rape Cases Soar in Somali Camps for Displaced People
30 Aug 2013
It is estimated 1,700 women were raped in camps for displaced people in the capital, Mogadishu.
There has been a rise in incidents of rape and sexual abuse of women and young girls in Somalia.
Most of the assaults go unreported because victims fear stigma and reprisals.
The United Nations recorded 1,700 rapes in 500 camps for displaced people in the capital Mogadishu.
Al Jazeera's Mohammed Adow reports from Mogadishu.
http://www.aljazeera.com/news/africa/2013/08/201383031949971672.html
-------------
Pakistan, Punjab Has the Highest Number of Cases of Violence against Women
By Sehrish Wasif
August 30, 2013
ISLAMABAD: Although the number of reported cases of violence against women has decreased, a sharp rise in several forms of extreme violence has been noted, says a report.
The report, on violence against women (VAW), compiled by Aurat Foundation, a non-governmental organisation (NGO), was launched on Thursday.
The fifth annual report "Beyond Denial" for 2012 reveals alarming rise in extreme violence — 144% increase in burning incidents, 89% rise in acid crime, 62% rise in domestic violence and 11% in murder. However all statistics have been compiled from newspapers, with no additional research to crosscheck the figures or put them in perspective.
The report contains data on VAW reported in Urdu, English and regional language dailies. Sharing the findings of the study, Dr Rakhshinda Parveen, the report's writer and analyst, said in 2012, a total of 7,516 cases of VAW were reported in the country. These statistics are the lowest in the past five years, but still are just a tip of the iceberg." However there was a 12% decline in the number of reported cases of VAW, but unfortunately, , she said while quoting figures from the report.
The interesting thing was that Dr Perveen recognised that the decrease in the number of reported cases of violence in 2012 might be due to a decrease in registration as well as reporting of such cases as the media was often overloaded with other news of violence due to political instability, particularly witnessed last year. This was pointed out by National Commission on the Status of Women (NCSW) Chairperson Khawar Mumtaz, who said, "The fact that the data on VAW was collected from newspapers is a weak point as it does not give a complete picture of the rate of violence against women."
Surprisingly, Punjab remained on top with 4,766 cases, but this may be because women have easy access to law enforcement agencies, Dr Perveen said, without taking into account the fact that Punjab is also the most populous province. She added that Sindh had the second highest instances of VAW with 1,628 reported cases, Khyber-Pakhtunkhwa stood third with 674 cases, while Islamabad was fourth with 281 cases and Balochistan fifth with 167.
In 2012, abduction was the most frequently reported crime against women with 1,607 cases, followed by 1,745 murder cases, 989 domestic violence cases, 828 rape and gang cases, 575 suicide cases, 432 cases of honour killing, 58 sexual assault, 83 acid throwing, 71 burning and 1,134 miscellaneous cases, read the report.
Participants said that VAW was no more a private matter and the government should take speedy measures to help eliminate it.
PML-N MNA Arifa Khalid said women parliamentarians make an effort to push women-friendly legislation, but for this they face various forms of harassment. "Every day we become victim of workplace harassment, we have to bear abusive language used by some of our male colleagues during sessions."
Dr Ambreen Ahmad, a child psychiatrist and adviser at Rozan, an NGO, said that VAW affects the mental health of women. They suffer from severe anxiety, depression, inferiority complex, phobia and post-traumatic disorders, she said. "Women exposed to domestic violence live in continuous fear."
Mahreen Maqsood , deputy director of the Gender Crime Cell, said that the National Police Bureau has launched a police network across the country to make women police gender sensitive to better understand and tackle various forms of VAW, but she didn't elaborate if the same initiative had been taken for their male colleagues.
"In times of war and conflict, violence against women is used as a weapon," she said. She pointed out that most of the time, the media highlights certain forms and cases of violence and ignores the most pervasive ones. She said that NCSW is developing standardised indicators that could be used for future surveys and research to provide comparisons.
http://tribune.com.pk/story/597183/violence-against-women-punjab-has-the-highest-number-of-cases-says-report/
-------------
Chief Secretary to the Treasury, UK Hails Women of Afghanistan as the Future of Democracy
August 30, 2013
Liberal Democrat Chief Secretary to the Treasury, Danny Alexander, visited Afghanistan this week and announced that the UK is pledging £4.5 million to increase women's participation in democracy.
The new funding will help more than 50 female MPs and 100 female provincial councillors with training in essential political skills and will go to encouraging women to vote and take part in the 2014 Presidential and Provincial elections and the 2015 Parliamentary elections.
Despite recent progress in women's rights in Afghanistan, women still face very significant challenges, from physical violence to psychological abuse. A 2012 survey by the Asia Foundation found that almost half (46%) of those surveyed believed that men should advise or be consulted before a woman votes.
Danny Alexander heard from Afghan women about how they are seeking to overcome these challenges and play an active role in the country's upcoming elections.
Danny Alexander said:
"To truly rebuild Afghanistan, we have to get women voting and standing for election. Women are the key to building a democratic and safe country. They are the future of Afghanistan. Having taken Afghanistan out of the hands of terrorists, we are now working hard to return it to the people. This extra funding will help women lead the way."
"Education is a key part of improving the lives of Afghanistan's women and girls. It is critical to upholding women's rights and improving their job opportunities. There are no short-term, quick-fix solutions.
"Around six million children regularly attend school. This includes well over two million girls, compared with virtually none under the Taliban. The support which the UK is providing to education and female participation in elections will play a big part in improving the lives of generations of Afghan women and girls."
http://www.libdems.org.uk/news_detail.aspx?title=Danny_Alexander_hails_women_of_Afghanistan_as_the_future_of_democracy&pPK=8e2356f0-fefd-462c-b0a1-2772e1de8e14
-------------
'Sustained Training Opportunities Needed For Women Politicians Greater Than Ever'
August 30, 2013
ISLAMABAD: Former National Assembly speaker Dr Fehmida Mirza on Wednesday stressed the need for creating sustained training opportunities for women parliamentarians to ensure they play a vital role in promoting a strong democratic culture in Pakistan.
She was speaking at "National Networking Summit on Women's Leadership", arranged by the Search For Common Ground (SFCG) Pakistan and PAIMAN Alumni Trust as part of SFCG Pakistan's "Women's Initiatives for Learning and Leadership (WILL)" campaign under the project "Strengthening Women Parliamentarians for Effective Government".
Dr Mirza in her speech quoted Quaid-e-Azam, who said, "I have always maintained that no nation can ever be worthy of its existence that cannot take its women along with the men. No struggle can ever succeed without women participating side by side with men."
She said, "Enhanced professional skills of women politicians will help improve our society's perceptions on the leadership skills of women and will also inspire young women to step forward and strengthen the democratic culture and structures for creating a peaceful Pakistan."
Referring to the cases in certain constituencies where women were barred from voting in the recently held by-elections, she said such instances indicated the challenges that women continue to face in Pakistan in their efforts for inclusion in the national political struggle for democracy. "The need for women's participation, recognition of their efforts, and their acceptance as effective leaders has never been greater than now," she said.
She also urged the National Women's Parliamentary Caucus to play a significant role in establishing strong and synergetic links between women parliamentarians in the National Assembly and those in the provincial assemblies. "This will help women parliamentarians achieve our common goals and objectives as a multi-partisan political force for bringing about much-needed legislative reforms and dynamism in Pakistan," said Dr Mirza.
During the summit, Health Sciences and Regulation Minister Saira Afzal Tarar and former National Assembly deputy speaker Faisal Kairm Kundi co-chaired a roundtable session entitled, "Advancing Women's Political Leadership in Pakistan". The session included a large number of male and female politicians belonging to major political parties from across Pakistan, as well as key members of civil society, academia, development sector and media.
The discussion addressed issues pertaining to women's political leadership such as discrepancies in the manifestos of political parties on the role of women and how civil society and media could help support women politicians bolster their leadership role in national politics.
A participatory session entitled "Leading by Learning: Women Leaders Experiences from the Field" was another feature of the summit where WILL ambassadors and beneficiaries of capacity-building trainings talked about their experiences, lessons learned and accomplishments from the field.
SFCG also screened a documentary featuring success stories of women politicians who had participated in the WILL programme from four provinces as well as FATA region. online
http://www.dailytimes.com.pk/default.asp?page=2013\08\29\story_29-8-2013_pg11_2
-------------
URL: https://www.newageislam.com/islam,-women-and-feminism/new-age-islam-news-bureau/elders-asked-to-kill-or-hand-over-'immoral'-woman-to-lashkar-e-islam/d/13278