New Age Islam News Bureau
6 Jul 2013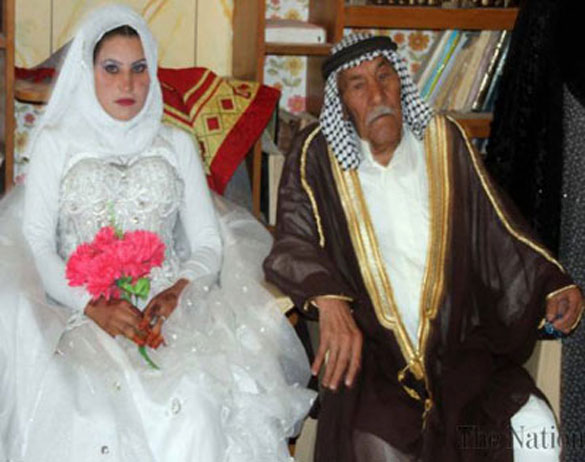 Photo: 92-year old farmer marries a 22-year old
------------
• Fiancé Kills Girl And Her Sister For Going To School in Pakistan
• Saudi Activists Face Jail for Taking Food to Woman Who Said She Was Imprisoned
• 92-Year-Old Iraqi Farmer Marries 22-Year-Old Bride
• Syria female detainees on hunger strike
• Iran Swimmer Says Record Denied Over Un-Islamic Costume
• Philippines Female Diplomats Assigned To Middle East amid Sex Scandal
• Nigerian VP's Wife Challenges Muslim Women on Insecurity
• Women Make Their Way to the Indonesian House of Representatives
• Seminar Aims To Develop Potential of Phuket Muslim Women
• A Transgendered Person from Indonesia Goes On 'Umrah'
• Seminar In Kuala Lumpur: "Who Will Save The Rohingya Muslim Women And Children?"
• Community Supports Afghan Girl through Heart Treatment At UNC Hospital
• Iranian Women Futsal Team Shine in Asian Indoor Competitions, Rank Second
Compiled by New Age Islam News Bureau
URL: https://newageislam.com/islam-women-feminism/egypt-female-screen-idols-played/d/12472
------------
Egypt's Female Screen Idols Played Major Role In Ousting Morsi
7/5/2013
Egypt's small and big screen female icons had played a major role in ousting the country's first democratically-elected civilian President from power.
Glamorous female TV and cinema stars were at the forefront of the uprising that led to the ouster of Islamist President Mohamed Morsi and his Muslim Brotherhood from power, says the Al Arabiya news channel.
In a country where cinema and the entertainment media play an important role in people's daily life, major television faces, especially women, took to the streets on June 30 pulling with them ecstatic crowds of fans to depose Morsi.
Prominent Egyptian actresses Athar al-Hakim, Laila Elwi, Nadia al-Jundi and television figure Hala Sarhan were among the entertainers who signed the "Tamarrod" (rebellion) campaign, which collected 22 million signatures to overthrow Morsi. The anti-Morsi protests came at a time when Egypt's media and entertainment industry were peeved about restrictions to freedom of expression imposed by Islamists in power.
"It is natural for artists to take part in the revolution along with other people, because artists do not live in a tower, and because last year there were attempts to curb freedom of expression and creativity," the Dubai (UAE)-based channel quoted Middle East glamorous icon Yusra as saying.
http://www.rttnews.com/2146412/egypt-s-female-screen-idols-played-major-role-in-ousting-morsi.aspx?type=gn&utm_source=google&utm_campaign=sitemap
------------
Fiancé Kills Girl And Her Sister For Going To School in Pakistan
Jul 06 2013
Islamabad : Two Pakistani sisters have been killed by the fiance of one of them for going to school despite his objections to her education after engagement in the northwestern tribal region, according to a media report.
The incident occurred Thursday in Mardan district of conservative Khyber-Pakhtunkhwa province, Dawn newspaper reported.
Father of the slain girls told police that his daughter, Sawera, was engaged to his nephew a few months ago, but the two families developed differences over education of the girl, studying in Class VIII.
The three assailants, the fiance and his two accomplices, barged into the house in broad daylight and indiscriminately fired at his daughters, critically injuring Sawera and killing her sister on the sport.
Sawera later died while being shifted to a hospital.
Last year, Malala Yousfzai was attacked with two classmates by Taliban in Swat region for advocating the right of education for girls.
http://www.indianexpress.com/news/fianc--kills-girl-sister-for-going-to-school/1138261/
--------
Saudi Activists Face Jail for Taking Food to Woman Who Said She Was Imprisoned
Alexandra Topping
5 July 2013
Two female human rights activists are facing prison sentences in Saudi Arabia for delivering a food parcel to a woman who told them she was imprisoned in her house with her children and unable to get food.
Wajeha al-Huwaider, who has repeatedly defied Saudi laws by posting footage of herself driving on the internet, and Fawzia al-Oyouni, a women's rights activist, face 10 months in prison and a two-year travel ban after being found guilty on a Sharia law charge of Takhbeeb – incitement of a wife to defy the authority of her husband.
But campaigners argue the women have been targeted because of their human rights work, and fear that the sentences send out a chilling message to other activists who dare to criticise the repressive regime, under which women cannot drive and can only cycle in recreational areas when accompanied by a male guardian.
"These women are extremely brave and active in fighting for women's rights in Saudi Arabia, and this is a way for the Saudi authorities to silence them," said Suad Abu-Dayyeh, the Middle East and north Africa consultant for Equality Now, which is fighting for the women's release. "If they are sent to jail it sends a very clear message to defenders of human rights that they should be silent and stop their activities – not just in Saudi Arabia, but across Arab countries. These women are innocent – they should be praised for trying to help a woman in need, not imprisoned."
The women were arrested in June 2011 after going to the aid of the Canadian national Nathalie Morin, who contacted Huwaider and said her husband was away from their home in the eastern city of Dammam for a week and her supplies of food and water were running out. When they arrived they were immediately arrested and released a day later.
More than a year later, in July 2012, they were called in for further questioning. Huwaider previously said she was repeatedly asked about her involvement in the Women2Drive campaign, which lobbies for women to be allowed to drive in the kingdom. In May 2011 Huwaider and Manal al-Sharif defied Saudi law and gained international media attention by driving a car, posting widely viewed footage on YouTube. She was also asked about a women's rights protest she organised in 2006 on the King Fahd causeway and her 2009 attempt to cross to Bahrain without the approval of a male guardian.
In a statement Huwaider said: "These harsh sentences that have been imposed on us will not prevent us from pursuing [the cause that is] dictated by our Muslim faith and our humanitarian and moral duty – to help the oppressed, the deprived and the needy, and to protect the rights of women in our country, in all domains, including their right to social, political and employment empowerment, and her right to drive."
Following a trial which concluded last month the judge deemed the pair were guilty of "supporting a wife without her husband's knowledge, thereby undermining the marriage". Their appeal is to be heard on 12 July and they are asking the Saudi king, Abdullah bin Abdul Aziz, for a pardon.
Huwaider had been in contact with Morin – a Canadian who married a Saudi and has been trapped in Saudi Arabia since 2005, according to her blog – since Morin's mother, Johanne Durocher, contacted her in 2009. Durocher told them Morin's husband, a former police officer, Sa'eed al-Shahrani, was abusing her and denying her adequate food and water. Speaking from Quebec, Durocher said Huwaider was the only person who helped get money to her daughter so she could feed her children. "These women have shown enormous courage in trying to help my daughter. Why are they trying to put these women in jail, just for giving another woman food? I am a Canadian, and for me this is simply unbelievable," she said. "The authorities think that if you put these women in prison, other women will not speak up – they will be even more scared than they were before."
Writing on her blog Morin, who was not called to give evidence in the trial of Huwaider and Oyouni, said she could not leave Saudi Arabia as she did not have permission to take her children and called on the Canadian government for help. She wrote: "The charges against Wajeha al-Huwaider must be cleared, she has not asked to be involved in my story and she should not suffer the consequences. She never knew me and knew nothing about me. She only wanted to help me as a woman, a wife, a mother and human being herself from what she heard by others. She never tried to make any kind of interference in my relationship with my husband and she never had a discussion directly with me."
http://www.guardian.co.uk/world/2013/jul/05/saudi-activists-food-woman-husband
------------
92-year-old Iraqi farmer marries 22-year-old bride
ANI | Jul 6, 2013
NEW YORK: A 92-year-old Iraqi farmer got married for the 2nd time to a 22-year-old bride.
Musali Mohammed al-Mujamaie, a father of 16 children, tied the knot with Muna Mukhlif al-Juburi, during a ceremony on Thursday at his home in the village of Gubban, just south of Samarra in central Iraq, the New York Daily News reported.
The elaborate ceremony went on for four hours and included musical and dance performances and celebratory gunfire.
It was also attended by local tribal and religious leaders.
Al-Mujamaie said after the ceremony that he felt like a 20-year-old.
His first wife died three years ago. They were together for nearly 60 years.
http://timesofindia.indiatimes.com/world/mad-mad-world/92-year-old-Iraqi-farmer-marries-22-year-old-bride/articleshow/20940833.cms
------------
Syria female detainees on hunger strike
July 06, 2013
BEIRUT: Women political prisoners of the Damascus Central Prison, many held without charge, have begun an indefinite hunger strike to protest the conditions in which they are detained. "We are the detainees of conscience in prison of Adra in Damascus, who are in the waiting period to appear for trial ... officially announce today that we are on hunger strike ... and will continue until our demands [are] met," read a statement from the detainees, released earlier this week. It was disseminated by one released prisoner who asked to remain anonymous.
The prisoners' demands include the right to a fair trial, communication with their families outside and the need for medical attention, as some women's health was deteriorating, the prisoners' statement said.
"There is also very tight security checking and control over the women detainees and their families' visits," in addition to basic needs not being met, it added.
A statement from the Syrian National Coalition – the main opposition body – said that "currently, hundreds of Syrian female political prisoners in Adra Prison, as well as in other prisons, live in terrible and inhumane conditions. Many of them are elderly, sick or pregnant and are in dire need of proper health care, which is often denied."
"Other political prisoners are mothers, students or civil servants who have been denied basic legal rights enshrined in the Universal Declaration of Human Rights," it added.
It also said that news leaks from inside the Adra prison have stated that "the Assad regime plans to respond cruelly and viciously to these political prisoners' attempt to protest the inhumane conditions of their detention."
According to a statement released Thursday by the Local Coordination Committees – an activist network – members of Air Force Intelligence in Adra are indeed beating and humiliating the women on hunger strike, and striving to prevent news of the strike, or even the detention of women, from being leaked.
It added, "Our heroines are still steadfast and they emphasize that for them, it is a matter of life or death."
A prison administration source told the LCC that the regime was trying to deny that it was keeping women in detention as its key ally, Russia, has asked the government to refrain from issues of international embarrassment.
The LCC statement reports that the source said, "Concentrate on the issue because it's so embarrassing for the regime, especially in front of the Russians, who asked it not to commit similar mistakes that embarrass them internationally. For this reason, the regime is exerting all efforts to conceal and withhold any piece of information about the presence of women among the opinion prisoners inside its jails let alone cause them any harm."
The source added, "If the strike was not a concern for the regime it would have left the women to starve to death and it wouldn't have practiced all these forms of violence to end it."
Rumors also abound that some of the women prisoners are being kept in Adra longer than their sentences stipulate, as the regime is planning to use them as bargaining chips in a prisoner exchange with the rebels, who are holding nine Lebanese Shiite pilgrims kidnapped last year while returning home from Iran via Syria.
Last month a list of 81 female detainees, held in Damascus, was handed to the captors via Turkish and Qatari interlocutors from Lebanese caretaker Interior Minister Marwan Charbel.
A brother of one of the female detainees told The Daily Star that his sister has been informed she was on this list, and was awaiting a prisoner exchange in Turkey.
A recent report from Human Rights Watch detailed the arbitrary detention of female opposition activists, as well as the female relatives of pro-opposition activists and fighters.
In a number of cases, the report says, women detainees were subject to torture and sexual abuse.
The group believes around 150 women are being held at Adra.
HRW interviewed 10 Syrian women who were detained, eight who identified themselves as activists, "all [eight] of whom said that security forces and shabbiha had abused or tortured them in detention."
"The abuse included electric shock, keeping them in stress positions, and using rods, wires and nightsticks to beat and torture them," the report says.
The activism in which they had participated included attending peaceful rallies, making posters, and providing humanitarian aid and medical care to those affected by the conflict.
Two of the women were raped, one at the Military Intelligence Branch in Tartous, and the other at the Air Force Intelligence Branch in Mezze, Damascus. The other two women interviewed were detained solely for their relation to opposition activists, the report states.
Aside from violation of international legal standards – detainees were not informed of the charges against them and kept in pretrial detention for extended periods of time – the women were also subjected to torture.
Speaking to HRW, Fatmeh, a 35-year-old activist who helped transport Syrian army defectors from Homs to Deraa, said that she was tortured every day during a 15-day stretch at Military Intelligence Branch 215 in Damascus, in March 2012.
"One day it would be by electricity, the next by shabeh [being hung from the ceiling by one's wrists with feet dangling or barely touch the ground]. The torture marks are still present. I would lose consciousness with the electricity ... [T]hey were hitting me on my lower legs below my thighs and on my back. They tortured me until my body started bruising ... Two men took me and carried me to the toilet because I couldn't walk."
Fatmeh – not her real name – was eventually released after 14 months.
http://dailystar.com.lb/News/Middle-East/2013/Jul-06/222720-syria-female-detainees-on-hunger-strike.ashx#ixzz2YJrutNil
---------
Iran swimmer says record denied over un-Islamic costume
July 04, 2013
TEHRAN (AFP) – An Iranian woman has claimed that the authorities in the Islamic republic have denied her a free water swimming record after saying that her costume failed to meet the standards of sharia law.
Elham Asghari, 32, who also teaches swimming, says she swam 18 kilometres (just over 11 miles) in eight hours in the Caspian Sea in northern Iran on June 11 off a "women only" beach.
The sports ministry refused to approve the record, saying she was not wearing an approved costume under sharia (Islamic) law, Asghari said in a video posted on YouTube after the swim.
"I had an Islamic dress and I went into the sea with the permission of the (swimming) federation," Asghari was also quoted as saying by Bahar newspaper on June 26.
But a representative of the federation refused to certify her record, saying "the deputy sports minister told him that her costume was not suitable for free water swimming".
Asghari says during her swim she was wearing a suit, a hat, and headscarf -- "clothes that weigh six pounds when soaked in water".
Women in Iran, regardless of nationality or religion, are required to cover their hair and body and to avoid heavy make-up and nail polish.
They are also banned from stadiums, and can only attend women-only competitions.
While Asghari has gained support from thousands of fans on Facebook, her version of events is disputed by the authorities.
"There was no representative (of the federation) and it is unclear if she really swam 18 kilometres," Shahrnaz Vernoos, adviser for women's affairs in the federation, was quoted as saying on family website Mehrkhane.com.
"Female free water swimming is contrary to the rules of the ministry of sports and youth," Vernoos said, without specifying what the rules were, and adding: "For three years there has been no competition."
Reza Habibi of the federation's technical committee said "there are no records recognised in free water swimming".
He also said the distance claimed by Asghari is not recognised by the international federation which acknowledges swims of five, 10, 15 and 25 kilometres.
"What she has done is a personal act without coordinating with the federation and the ministry," he said.
But Asghari has vowed to fight on.
"I won't give up," she wrote on Facebook as her supporters backed her, with one writing: "Neveeeeeeeer give up your are a strong woman, we are by your side".
http://www.foxnews.com/world/2013/07/04/iran-swimmer-says-record-denied-over-unislamic-costume/#ixzz2YIpKkYuA
------------
Philippines female diplomats assigned to Middle East amid sex scandal
July 5, 2013
Manila: The Philippines is to deploy female labour officers to the Middle East, an official said on Tuesday, amid an enquiry into allegations some of its diplomats in these posts forced distressed Philippine workers there into prostitution.
A total of 13 women officials will be sent soon to Saudi Arabia, Jordan, Kuwait, and also Malaysia, to work with current staff at Philippine embassies there, labour department spokesman Nicon Fameronag told AFP.
They will mainly help Philippine workers who had sought refuge at embassy shelters to escape abuse by their employers, he added.
"The decision to send in women is because there are more women overseas workers who are going to the shelters than men. The shelters are for women, not men," he told AFP.
"They [the women officials] will be able to relate more to women than men."
The planned deployments were announced amid an investigation by the foreign department over allegations that at least two diplomats were forcing Philippine women at the shelters to submit to sex, either with them or other men.
The enquiry was launched last month after a member of parliament told the foreign ministry he had received anonymous complaints by some women who had been in those shelters.
The allegations have triggered a firestorm in the Philippines, which relies heavily on the salary remittances of nearly 10 million citizens — about a tenth of the population — who work abroad.
Fameronag denied that the deployment of the women labour officers was a reaction to the scandal, insisting it was part of official efforts to improve embassy services for overseas workers.
Since the allegations broke, the Philippines has recalled home a male labour attache from the Middle East to answer the allegations against him, he said.
However, Fameronag said government investigators have yet to confirm any of the claims.
http://gulfnews.com/news/world/philippines/philippines-female-diplomats-assigned-to-middle-east-amid-sex-scandal-1.1204430
------------
Nigerian VP's Wife Challenges Muslim Women on Insecurity
05 JULY 2013
THE wife of the Vice President, Hajia Amina Sambo has challenged Nigerian women to play their role as caregivers in the current challenge of insecurity by assisting security agencies to bring about peaceful coexistence among people in the country.
Hajia Sambo, who gave the advice during the northern conference of women Da'wah (preachers) held recently in Dutse, explained that women as mothers and wives have fundamental roles to play for peace and harmony in the society.
"As women, always speak the truth that will bring peace to this nation, especially now that we are experiencing rising cases of violence.
Full report at:
http://www.ngrguardiannews.com/index.php?option=com_content&view=article&id=126259:vps-wife-challenges-muslim-women-on-insecurity&catid=1:national&Itemid=559
------------
Women Make Their Way to the Indonesian House of Representatives
Warief Djajanto Basorie
July 06 2013
On April 9, 2014, Indonesians will vote for new House of Representatives (DPR) members. Later on July 9, they will elect a new president.
Female lawmakers only make up 18.57 percent of the national legislature. In Timor Leste, independent since May 2002, the portion of female politicians is 38.46 percent, according to a June seminar on women parliamentarians in Southeast Asia held by the Partnership for Governance Reform and the US Agency for International Development (USAID).
By law, underscoring affirmative action, women must account for a minimum 30 percent of a political party's list of candidates for the House and local legislatures (DPRD) and the Regional Representatives Council (DPD).
Full report at:
http://www.thejakartapost.com/news/2013/07/06/women-make-their-way-house-representatives.html
------------
Seminar aims to develop potential of Phuket Muslim women
Phuket Gazette
July 5, 2013
PHUKET: Recognizing the importance of women's role in the family and in society, Phuket officials this week held a two-day seminar aimed at developing the leadership potential of Phuket Muslim women.
The seminar, held on Wednesday and Thursday and organized by the Phuket Provincial Administrative Organization (PPAO), aimed to improve Muslim women's knowledge about their rights, roles and responsibilities, and to encourage them to openly communicate their opinions.
Full report at:
http://www.phuketgazette.net/phuket_news/2013/Seminar-aims-to-develop-potential-of-Phuket-Muslim-women-21554.html
------------
A Transgendered Person from Indonesia Goes On 'Umrah'
Prodita Sabarini
July 05 2013
On the way: Maryani, a transgendered person who identifies as a woman, passes through immigration on her way to make the minor Haj pilgrimage.
During the Islamic fasting month of Ramadhan last year, Maryani, a transgendered woman living inYogyakarta, had a revelation. She would go on Umrah, the minor haj pilgrimage, to the holy city of Mecca in Saudi Arabia.
The 53-year-old went to a travel agent in Yogyakarta, her hometown, who specializes in arranging trips for Muslim pilgrims. The agent rejected her application. As a prominent transgendered woman, Maryani does not hide her gender identity from her friends and neighbors. Nor did she with the agent.
Full report at:
http://www.thejakartapost.com/news/2013/07/05/a-transgendered-person-goes-umrah.html
------------
Seminar In Kuala Lumpur: "Who Will Save The Rohingya Muslim Women And Children?"
06 JULY 2013
DR. NAZREEN NAWAZ
On Sunday the 7th of July 2013, hundreds of women, including journalists, human rights activists, lawyers, representatives of organisations, and other female opinion-makers will gather Insha Allah at an important women's seminar in Kuala Lumpur, Malaysia to bring to global media and international attention, the continuing desperate plight of the Rohingya women and children of Burma, and call for an urgent solution to end their suffering.
Speeches on the day will include a talk from the women's section of The Central Media Office of Hizb ut Tahrir, which will show the failure of the international community and of democracy to protect the Rohingya women and children. There will be talks in three languages and the speakers will describe the plight of the Rohingya women and children and the failure of democracy to secure the blood and rights of minorities, and will focus on the role of nationalism in causing the ethnic violence against the Rohingya and other Muslim minorities, and that Khilafah alone can save and protect the Rohingya women and children and provide them dignified lives. The seminar will include a call to break reliance on the short-term, pragmatic solutions to solve this crisis and motivate the audience to support and join the work for the Khilafah as the only solution to this problem.
Full report at:
http://www.khilafah.com/index.php/activism/asia/16433-hundreds-of-women-will-gather-at-a-critical-seminar-in-kuala-lumpur-malaysia-organised-by-hizb-ut-tahrir-qone-year-on--who-will-save-the-rohingya-muslim-women-and-childrenq
------------
Community supports Afghan girl through heart treatment at UNC hospital
July 06, 2013
CHAPEL HILL — A supportive crowd surrounded Maryam, 8, as she waited in her hospital room Wednesday, more than 7,000 miles from her home in Afghanistan.
The crowd was made up of her adopted family for the summer – a host mom from Raeford, an interpreter from Kabul, and Rita Bigham, a retired teacher and longtime hospital volunteer from Chapel Hill.
Maryam came from Afghanistan to receive treatment for a heart defect at North Carolina Children's Hospital this week. And a team of North Carolinians helped make it happen.
Working through a Mooresville-based nonprofit group called Solace for the Children, Bigham raised more than $4,500 to fly Maryam to the United States. And the treatment had to be paid for, so Bigham and her husband set up a fund for that.
Full report at:
http://www.newsobserver.com/2013/07/03/3009277/community-supports-afghan-girl.html#storylink=cpy
------------
Iranian Women Futsal Team Shine in Asian Indoor Competitions, Rank Second
July 06, 2013
TEHRAN (FNA)- Iran's National Women Futsal Team gained the silver medal in the 2013 Asian Indoor and Martial Arts Games in South Korea after a narrow 2-1 defeat in the final against Japan on Friday.
The Japanese squad defeated the Iranian team 2-1 and bagged the gold medal.
The Iranian team advanced to the final game by defeating Indonesia 4-0 in a semifinal match on Wednesday.
Full report at:
http://english.farsnews.com/newstext.aspx?nn=13920415000750
------------
URL: https://newageislam.com/islam-women-feminism/egypt-female-screen-idols-played/d/12472