New Age Islam News Bureau
10 Oct 2018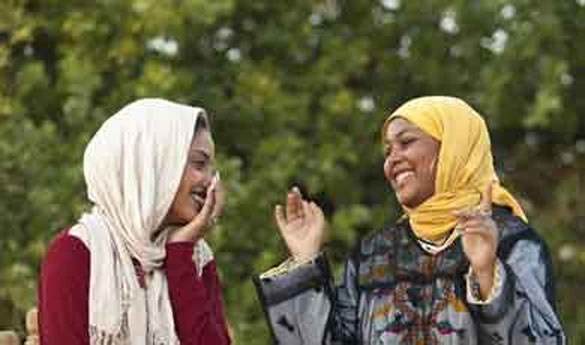 Photo: Egypt's State Council President Ahmed Abou Al-Azm said there was no constitutional prohibition to appointing women as judges in the State Council, adding that the State Council itself has no objection to the matter.
--------
• Saudi Progress Can Only be Accomplished by Empowerment of Women
• Child marriages prevention bill on the table in Balochistan
• Muslim Woman in Hawaii Claims License Renewal Discrimination
• Rabiya Agha elected as first PAS female president
• Hillary praises Malala's for her struggle
• Palestinian champions 'drift' car racing for women
• Sri Lanka Ahmadiyya Muslim Women Association Annual Gathering – 2018.
• Another woman in Terengganu sentenced to caning on prostitution charge
• Lubna Al Olayan Becomes the First Saudi Woman to Run a Bank
• United Nations Women Pakistan chapter delegation visits PSCA
• Isles aid worker's legacy helps empower Afghan women
• Maya Morsi attends Women for Mediterranean Conference
Compiled by New Age Islam News Bureau
URL: https://www.newageislam.com/islam-women-feminism/egypt-ready-appoint-women-judges/d/116596
--------
Egypt Ready to Appoint Women Judges in State Council
October 10th, 2018
Egypt's State Council President Ahmed Abou Al-Azm said there was no constitutional prohibition to appointing women as judges in the State Council, adding that the State Council itself has no objection to the matter.
However, he said the entire process was a "matter of time", as there are protocols that have to be followed to appoint women as state council judges, some of which include vacating suitable positions for women.
During a speech he gave at the International Conference of the Arab Union of Administrative Judiciary, Abou Al-Azm added that, at that point, Egypt is content with the number of female ministers in the current government, which is evidence that Egypt is keen on women participating in different fields.
On a similar note, ex-Minister of Communications Maged Othman said that giving the chance for women to have access to all leadership positions has become a priority of utmost importance, as it is a basic right for women.
Egypt has been taking many steps in the field of gender equality in leadership positions in recent years. The appointment of Egyptian females' in government leadership positions has been seeing a gradual increase since 2015.
Today, the current government has eight female ministers: Minister of Planning Hala El-Saeed, Minister of Investment and International Cooperation Sahar Nasr, Minister of Immigration and Egyptian Expatriate's Affairs Nabila Makram, Minister of Culture Inas Abdel Dayem, Minister of Social Solidarity Ghada Wali, Minister of Environment Yasmeen Fouad, Minister of Tourism Rania Al-Mashat and Minister of Health Hala Zayed.
Moreover, Egypt recently appointed two female governors: Beheira Governor Nadia Abdou, who was appointed in 2017, and Damietta Governor Manal Awad Mikhail, who became Egypt's first female Coptic governor in the most recent shuffle in 2018.
Women have also been taking positive steps in being an integral part of the judiciary system. In 2015, Egypt swore in 26 new female judges, the largest number to be sworn in since 2007, bringing the total number of female judges in the country to 80. In August 2018, 16 female Egyptian judges were promoted to higher judiciary positions.
https://www.albawaba.com/editorchoice/egypt-ready-appoint-women-judges-state-council-1197756
--------
Saudi Progress Can Only be Accomplished by Empowerment of Women
October 10th, 2018
Saudi Arabia took part in deliberations of the Social, Human and Cultural Committee of the 73rd session of the UN General Assembly in New York, reported SPA.
Addressing the audience, the Kingdom's mission said women participation in the development of Saudi Arabia is a key aspect of Saudi Vision 2030.
The Saudi representatives said the Kingdom is also making continuous efforts to prevent and combat human trafficking.
Recently, the Kingdom also lifted a ban on women driving, which will help boost women's financial power and allow them to play a bigger role in economic and social diversification in line with Vision 2030.
Increasing Saudi women's participation in the labor market will help in achieving one of the most important goals of the Kingdom's Vision 2030, which is to increase Saudi women's participation in the market to 30 percent, up from 22 percent in 2016. It will also help reduce the unemployment rate among Saudi women, which has reached a record high of 33 percent.
A number of sectors in the Kingdom will also benefit from women being allowed to drive, such as car sales, which are expected to increase by about 145 percent to reach SR108 billion by 2022 from SR44 billion in 2017, according to one economist.
https://www.albawaba.com/editorchoice/saudi-arabia-stresses-role-of-women-in-2030-vision--1197312
--------
Child marriages prevention bill on the table in Balochistan
October 08, 2018
QUETTA: A senior leader of the Balochistan Awami Party (BAP), Sana Durrani, has urged the provincial government to move the Prevent Child Marriages bill in the provincial assembly for legislation as soon as possible.
Speaking at a joint press conference, along with representatives of different NGOs, including Robina Rizwan, Ms Samreen, Abdul Sattar Baloch, Gul Khan Naseer and Zia Baloch, Ms Durrani said that NGOs have played a leading role in the campaign for this bill to be presented.
She said that the bill was discussed in the assembly by members from both sides and the majority of the elected representatives agreed to go ahead with it. The only point of contention among some of them, she said, was on the matter of the points on the age limits of girls the bill addressed.
Ms Durrani said that the bill was about to be passed in the assembly but because it was the end of its tenure, the bill remained pending. She said that Balochistan was notorious for child marriages, which causes a high child mortality rate.
https://www.dawn.com/news/1437560/child-marriages-prevention-bill-on-the-table-in-balochistan
--------
Muslim Woman in Hawaii Claims License Renewal Discrimination
Oct. 10, 2018
HONOLULU (AP) — A Muslim woman who wears a hijab was discriminated against while trying to renew her Hawaii driver's license, a civil liberties group said in a complaint letter Tuesday.
The American Civil Liberties Union of Hawaii sent a letter to officials who oversee driver's licensing on the Big Island demanding that they change unconstitutional policies.
The county denies discriminating against her, Hawaii County Corporation Counsel Joseph Kamelamela said.
Laycie Tobosa was born and raised in Hilo, Hawaii, where she lives. She traveled to Egypt after graduating from college in Hawaii, decided to convert to Islam and began wearing a headscarf, the ACLU said.
County officials made it difficult for her to renew her license, the letter said. Tobosa received a provisional license because her headscarf covered her ears in her photograph. It took 18 weeks for her to get a full license. She was required to submit a "document of approval" from the religion department at the University of Hawaii's Manoa confirming her religious practices.
The county said in a news release that officials followed U.S. requirements they believed were in place at the time that veils, scarves or headdresses must not obscure an applicant's facial features.
The U.S. Department of Homeland Security updated its interpretation of requirements regarding head coverings but didn't immediately notify state or county officials, the release said.
"There was a lot of discussion with the applicant and the state Department of Transportation as we tried to clarify the rules and carry them out correctly," said Naomi O'Dell, administrator for the county Vehicle Registration and Licensing Division.
ACLU attorney Wookie Kim called the county's statement misleading.
The county "seeks to justify its violations of the Constitution by claiming they were unaware of the Department of Homeland Security's guidance on the REAL ID Act and religious accommodation - which were in fact published on the DHS website as early as 2016. The County of Hawaii's discriminatory enforcement of the REAL ID Act's photo requirements against Muslim women and women wearing headscarves_but not against people whose hair naturally covers their ears_violates the First Amendment to the Constitution regardless of County officials' flawed understanding of what "ear-to-ear" means," Kim said in a statement.
The ACLU said if county officials don't respond with a plan for correcting "constitutional violations" by Nov. 1, the group will consider options, including a lawsuit.
They're asking Hawaii's other counties to confirm they don't impose similar policies.
https://www.usnews.com/news/best-states/hawaii/articles/2018-10-09/muslim-woman-in-hawaii-claims-license-renewal-discrimination
--------
Rabiya Agha elected as first PAS female president
October 10, 2018
For the first time in its history, the Pakistan Administrative Service (PAS) Officers Association has unanimously elected a female officer, Rabiya Javeri Agha, as its president.
Outgoing president Younus Dagha proposed Agha's name at an event held by the organisation at Islamabad Club on October 8.
Speaking after her election, Rabiya asked her fellow officers to persevere towards national interest as the country was passing through challenging times.
A senior female officer of the Pakistani government, Agha currently holds the post of federal secretary for human rights. She entered the civil service in 1986 after graduating from Mount Holyoke College in Massachusetts.
Rabiya has held esteemed positions in the government including director general, federal ombudsman, secretary local government board, and financial advisor to the Mayor of Karachi from 1998 to 2000.
She also played an integral role in instituting free legal aid facilities and shelters throughout Sindh for underprivileged women while serving as secretary of the women's development department. Prior to this, she also served as secretary for the energy department, tourism department and special secretary to the Governor of Sindh.
During her time in the human rights ministry, Rabiya was responsible for promulgation of the National Commission on the Rights of the Child Bill 2017, the Hindu marriage Act 2017, the ICT Child Protection Bill and Juvenile Justice Ordinance System 2018. She has also has presented and defended five treaty reports at the United Nations.
Before joining the bureaucracy, Rabiya worked as a journalist for a leading daily.
https://www.pakistantoday.com.pk/2018/10/10/rabiya-agha-elected-as-first-pas-female-president/
--------
Hillary praises Malala's for her struggle
October 10, 2018
Former first lady of the United States Hillary Clinton on Wednesday hailed Nobel laureate Malala Yousafzai for her commitment for the rights of girls around the world.
Clinton, a former secretary of state, took to Instagram and said, "Six years ago today, a Taliban gunman walked up to Malala Yousafzai as she was trying to board her school bus in northern Pakistan and shot her for the crime of wanting an education."
"Her resilience and commitment to justice has made her a leading voice for the rights of girls around the world. As she has said: "If one man can destroy everything, why can't one girl change it?" Clinton added.
Malala is currently studying at Oxford University and is an advocate for girls' education.
She was shot by a Taliban gunman in 2012 while sitting in her school bus in Swat Valley.
https://nation.com.pk/10-Oct-2018/hillary-praises-malala-s-for-her-struggle
--------
Palestinian champions 'drift' car racing for women
October 10, 2018
SHARM EL SHEIKH, Egypt: Noor Daoud was the only woman to take to the track in Egypt's Red Sea resort of Sharm el-Sheikh, where the Palestinian racer impressed the crowds with her "drift" driving skills.
Daoud has mastered the art of drift — deliberately oversteering to make the rear wheels skid — and traveled to Sharm el-Sheikh for a regional competition.
"Since I was little I've become used to meeting up with the guys to play football or tennis," said the 27-year-old on the sidelines of the competition.
Racing now dominates her life, evident from Instagram where she often poses with her thick wavy hair falling over driving leathers.
"When I was little, I loved cars and I had a collection of them to play with," said Daoud, a polyglot who was born in the US state of Texas and went to a French school in Jerusalem.
In Sharm el-Sheikh, she zigzagged around the tarmac track and dodged obstacles as thick white smoke and sparks came off her car.
"There's only one girl!" said a young enthusiast of drift, which emerged in Japan in the 1970s.
Competitors were judged by a professional panel on their style and their driving skills, which count as much as their speed.
Daoud had to abandon the second round of the competition due to engine failure, but nonetheless picked up a trophy for her participation as the sole woman.
She wishes other Arab women would take part in professional competitions. "Let Arab girls show the world that we also follow our dreams," she said.
There are however more women racing cars in the region, including four other Palestinians who featured alongside Daoud in a "Speed Sisters" documentary.
It has been more than a decade since Daoud first raced, borrowing a car from her mother who she credits as being the sole supporter of her ambitions.
She learnt drifting "on the streets of Palestine" in 2010, before moving to Dubai where she now lives.
"At first, in Palestine, people would say to me: 'But what are you doing? The sport is for the guys!'" she said.
"I went for what I want I didn't listen to anyone... When I got successful people started to respect me (and say) 'wow, she did it!'" added Daoud, who regularly takes part in international competitions.
But drifting is more than just sport and spectacle for Daoud.
"We are under occupation so this helps us, it helps me to drive to feel free," she said.
East Jerusalem, seen by Palestinians as the capital of their future state, and the West Bank have been occupied by Israel since 1967.
"I want to show the world that just because we are under occupation, it doesn't mean we will stay holed up in our homes," Daoud said.
http://www.arabnews.com/node/1385361/middle-east
--------
Sri Lanka Ahmadiyya Muslim Women Association Annual Gathering – 2018.
October 9th, 2018
By A. Abdul Aziz
Lajna Imaillah (Ahmadiyya Muslim Women Association) Sri Lanka held its Annual Gathering (Ijtima) recently at Ahmadiyya Jubilee Hall Negombo. The event started with flag hoisting by A.H. Nasir Ahmad – National President of Sri Lanka Ahmadiyya Muslim Community, followed by silent prayer. Mrs. Shakeela Aslam – President of the Ahmadiyya Women Association chaired the event which began with the recitation of Holy Qur'an.
In his address, the National President said:
To gain pious children the standards of righteousness (Taqwa) of the parents should be high because the world today is in a horrible state. God has given the Spiritual System of Leadership (Caliphs) to the Ahmadiyya Muslim Community. So we must follow the advice given by them. Our actions must show piety, that will display a preaching to others. The National President went on to say that, the circumstances in homes must be full of examples of righteousness to your children. Give them right advise in right time and create atmosphere of love, forgiveness, and understanding. He concluded by advising to establish and protect the rights of all namely neighbors, relatives and the Community you attached to. In his address, the National President quoted from the addresses delivered by Ahmadiyya Khalifa Hazrat Mirza Masroor Ahmad during the recent Ahmadiyya Ladies Conventions held in U.K., Germany and Belgium.
In her short inaugural address, President of Ahmadiyya Ladies Wing Shakeela Aslam said, the aim of such gathering (Ijtima) is to promote love and brotherhood among its members and to create righteousness and pious among themselves.
AN NISA – A publication of Ahmadiyya Ladies Wing was launched and the first copy was handed over to the National President of Ahmadiyya Muslim Community, Sri Lanka.
The daylong m event includes academic competition such as Hifs-e-Qur'an Competition, Quiz Competition and Urdu Poem competition etc. Ahmadi girls and ladies from all the Chapters of Ahmadiyya Community in the country attended.
Lajna Imaillah: is the organization of Ahmadi women 15 years and above, headed by a President in each country known as Sadr Lajna Imaillah who is answerable to Ahmadiyya Supreme Head – Khalifa. This ladies wing has a sub-organization for girls of 7 to 15 years known as Nasiratul Ahmadiyya.
Lajna Imaillah means maidservants of Allah." The organization was founded in 1922 by the second Khalifa of Ahmadiyya Muslim Community Hazrat Mirza Bashiruddin Mahmood Ahmad. He defined its primary objectives as:
To educate Ahmadi women and reinforce the necessity of living their lives according to Islamic teachings.
To prepare them to serve their fellow beings lovingly and to preach Islam in the best manner possible.
To encourage them to instruct, guide and train their children in the precept and practices of Islam.
To promote in Ahmadi women such a spirit of sacrifice as to keep them ever ready for offering their lives, properties and their children in the cause of Islam and for the preservation of the Ahmadiyya Khilafat (Spiritual Leadership) . There are currently more than 700 branches of Ahmadi women Associations in various parts of the world. These branches, by promoting cooperation and teamwork among their members, are trying to realize their objectives throughout the world. One of their important achievements is its contribution towards building mosques. The Fazl Mosque in London, the Mubarak Mosque in Holland and the Nusrat Jehan Mosque in Denmark were built exclusively by donations by Ahmadi Women.
http://www.lankaweb.com/news/items/2018/10/09/sri-lanka-ahmadiyya-muslim-women-association-annual-gathering-2018/
--------
Another woman in Terengganu sentenced to caning on prostitution charge
10 Oct 2018
KUALA TERENGGANU: The Syariah High Court here sentenced a woman to four strokes of the cane and to undergo rehabilitation after she pleaded guilty to a prostitution charge.
Judge Kamalruazmi Ismail meted out the penalties after considering several facts, including that it was the woman's first offence and the severity of the crime under Islam.
He also granted the 45-year-old a 14-day period to appeal her caning sentence.
The woman, who was represented by her lawyer Fazru Anuar Yusof, has been ordered to spend the next six months in rehabilitation at the Baitul Ehsan Women's Shelter in Sabak Bernam.
She was caught in a room with a man believed to be her client during a raid at a hotel in Pulau Duyong at around 11pm on Sept 19.
Enforcers from the Terengganu Religious Affairs Department (JHEAT) also seized eight items from the room including unused condoms, bottles of oil and lubricant gel.
State Syariah Prosecutor Khasmizan Abdullah prosecuted.
Last month, a 30-year-old divorcee was sentenced by the Syariah High Court here to six months in prison and six strokes for offering sexual services.
https://www.thestar.com.my/news/nation/2018/10/10/another-woman-in-terrenganu-sentenced-to-caning-on-prostitution-charge/
--------
Lubna Al Olayan Becomes the First Saudi Woman to Run a Bank
NOUR ELTIGANI
OCTOBER 9, 2018
Lubna Al Olayan will be the first Saudi woman to operate a financial institution in Gulf region after being appointed chair to a new bank that is a merger of Alawaal Bank and Saudi British Bank (SABB).
The upcoming bank will be the third largest bank in the Kingdom. Olayan has been Alawwal Bank's deputy chair for four years. In 2004, the 63-year-old made waves at the Jeddah Economic Forum as the first Saudi woman to give the keynote speech. She also topped Forbes Middle East's Most Influential Women's list.
The recent liberation of women's roles that have been taking over a kingdom are part of Crown Prince Mohamed Bin Salan's reform vision 2030. As a result, Saudi women have been making many firsts in the kingdom. Just last month, Weam Al Dakheel was the first Saudi women to anchor the evening news on'Saudi TV Channel 1', a national television channel.
Mohamed Bin Salman's reform vision is reshaping women's roles in the kingdom. Just this summer, the kingdom seated its women behind the wheels for the first time. After finally allowing women to drive cars, the world's biggest flight training program, Oxford Aviation Academy, opened its doors to welcome numerous female pilots in its branch in Saudi Arabia. In October of 2017, women were finally allowed inside football stadiums for the first time without facing legal charges.
https://egyptianstreets.com/2018/10/09/lubna-al-olayan-becomes-the-first-saudi-woman-to-run-a-bank/
--------
United Nations Women Pakistan chapter delegation visits PSCA
October 10, 2018
Salim Ahmed
United Nations Women Pakistan chapter delegation visited Punjab Safe Cities Authority under the leadership of UN Women Pakistan Chief Jamshed Qazi and Punjab Lead Hafsa Mazhar.
The 3-member team was received by COO PSCA Akbar Nasir Khan who discussed agenda points such as women empowerment, protection and workforce participation within and through PSCA as both an organization and a law enforcement cum security-provider body in the society.
He also substantiated to the UN Women delegation the promising fact of women participation being up to 25% of the authority's total workforce.
The UNWP representatives lauded PSCA's initiatives of providing easily accessible security on the palm of women by PSCA's comprehensively featured android apps namely Public Safety and Women Safety arrayed on Google Play store.
These apps are loaded with features such as secured route mapping, location sharing and one-touch SOS call for immediate security provision and deployment.
The UNWP team was taken to various sections of IC3 for a real-time functional demonstration of the integrated security platform.
Home Secretary Punjab Capt. (R) Fazeel Asgher followed UNWP Team shortly after.
Home Secretary was welcomed and briefed by MD PSCA Malik Ali Amir and COO PSCA Akbar Nasir Khan whereas CAO PSCA Kamran Khan was also present in the meeting. Home Secretary was briefed about PSCA's E-Challaning initiative, stats and its initial impact vis-à-vis intelligent traffic management drive of PSCA.
He was told that since signal jumping had been the most frequent felony committed on road – PSCA focused the same initially in pursuit of the orders of Lahore High Court.
He was also apprised of the PSCA's ongoing crackdown against Vehicles with no or phony IDs. MD PSCA also brought to the knowledge of Capt. (R) Asgher the number of times PSCA provided electronic data and footages to various LEAs in addition to investigative wings of Police as concluding evidence. At this moment, the Home Secretary acknowledged the game-changing impact of PSCA in cosmopolitan security and policing.
He appreciated PSCA's E-Challaning and termed it as a change agent curbing down accidents, head injuries and resulting deaths.
The Home Secretary also urged Excise & Taxation department to fix the discrepancies in its address database for optimum efficiency of E-Challans and similar future initiatives.
He admitted that PSCA truly connoted a beginning of new police culture.
https://pakobserver.net/united-nations-women-pakistan-chapter-delegation-visits-psca/
--------
Isles aid worker's legacy helps empower Afghan women
October 10, 2018
The parents of the 36-year-old from Uig, on the Isle of Lewis, set up a charity foundation in their daughter's memory, and have raised more than £1 million to help women and children affected by the Afghan war.
When the aid worker was kidnapped by rebels, US forces launched a rescue bid on October 8, 2010, which ended in her death.
Her parents, John and Lorna, wanted Linda to be remembered for her contribution to life, rather than the tragedy, and set up the foundation.
Some of the latest projects they have supported include business training initiatives for women in beekeeping and silk weaving.
The parents said: "A couple of years ago we gave two grants to a womens' beekeeping co-operative in Bamyar Province in the mountains of central Afghanistan.
"They are now doing so well that, as well as selling loads of honey, they have been able to split bee swarms to sell – a real cottage industry is evolving."
They added: "Earlier this year we were approached by Dr Habib Noori, the vet and bee enthusiast who advised the Bamyar group 50km north of Kabul in the foothill of the Hindu Kush mountains.
"The group has not previously received any outside help and our grant of £5,300 will finance a significant expansion by providing training for another 23 women and equip each with two hives and colonies.
"If all goes well it could gain a profit of $300 a year – a significant income in rural Afghanistan."
The Linda Norgrove Foundation has also donated £6,865 to Scawna, an Afghan educational charity a rundown area of Kabul for children who do not attend school and provide training in tailoring for women and single mothers, enabling them to make a small income.
The parents added: "These projects are popular with us – run by experienced enthusiasts in a rural area, empowering women and providing them with a modest sustainable income."
The Foundation has also provided funding to provide scholarships enabling dozens of poor girls to attend university, including a number training to be doctors.
It has given a grant to Healthprom, which involves digging underground tanks from solid rock to provide safe drinking water to isolated villages.
Committed Linda died during failed rescue
Linda Norgrove was working as an aid worker for American charity DAI in Afghanistan when she was kidnapped from Kunar province and killed in 2010.
The 36-year-old humanitarian worker was seized by militants in the Dewagal valley on September 26 alongside three local staff after their vehicles were ambushed.
She was held by her kidnappers for 12 days before being killed during a failed rescue attempt by US Special Forces on October 8, 2010, where grenades were used.
All other staff were released unharmed.
During her time in the Middle East, Miss Norgrove was overseeing the completion of development projects such as road building and irrigation projects. This followed on from her previous three-year stint as an aid worker.
In recognition of her achievements and her contribution to Afghan life, her family have since founded the Linda Norgrove Foundation; supporting grass-roots projects and providing scholarships for young females in the country.
More than eight years following Miss Norgrove's death, the foundation has now recruited 21 young women to study medicine in Afghanistan.
https://www.pressandjournal.co.uk/fp/news/islands/western-isles/1581154/isles-aid-workers-legacy-helps-empower-afghan-women/
--------
Maya Morsi attends Women for Mediterranean Conference
Oct. 10, 2018
CAIRO - 9 October 2018: President of the National Council of Women Maya Morsi attended Tuesday, Oct.9 the Union for Mediterranean (UFM) Conference: Women for the Mediterranean 2018.
The conference will witness the attendance of member of the Women Rights Council Mona Omar and member of the Foreign Relations Committee for the Representation of Egyptian Women Wafa Bassem.
The conference was organized by the Union for the Mediterranean in cooperation with the Portuguese republic and will take place from October 9- 11 in Lisbon, Portugal.
Morsi will discuss the most important issues facing women with the president of Portugal and the president of Malta in light of the current economic and political conditions.
http://www.egypttoday.com/Article/1/58712/Maya-Morsi-attends-Women-for-Mediterranean-Conference
--------
URL: https://www.newageislam.com/islam-women-feminism/egypt-ready-appoint-women-judges/d/116596
New Age Islam, Islam Online, Islamic Website, African Muslim News, Arab World News, South Asia News, Indian Muslim News, World Muslim News, Women in Islam, Islamic Feminism, Arab Women, Women In Arab, Islamophobia in America, Muslim Women in West, Islam Women and Feminism