New Age Islam News Bureau
26 Jan 2013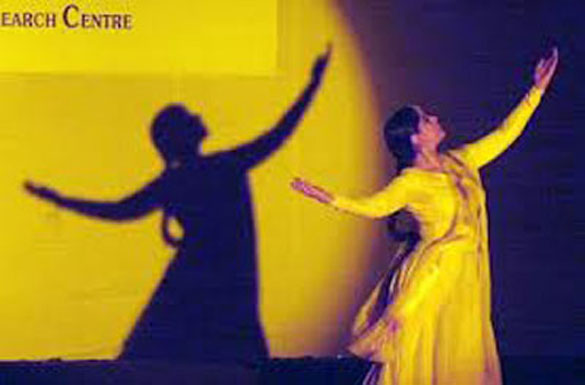 • South Asian Women Call For "Gender-Just'' Laws in India
• Girl Raped In Moving Bus in Dhaka
• Lahore Religious Conservatives Make Insinuations about Female Performers
• Police Arrest 50-Year-Old Indonesian for Allegedly Raping Neighbour Girl, 13
• Family of Woman Seeking Civil Marriage Voices Disapproval in Lebanon
• Malala Inspired Children Worldwide, Say Key Figures In a UN Campaign
• Support for Women's Rights in The Maldives Declining
• To Fight African Terrorism, Start by Educating Girls
• IPU welcomes Saudi's decision to appoint women in Shoura
• Central Java Woman Named Suspect after Crash That Killed Her Daughter
• Top 100 Arab Women Leaders: How More Can Join the List
Compiled by New Age Islam News Bureau
Photo: Classical Dance Academy Lahore, Pakistan
URL: https://newageislam.com/islam-women-feminism/due-un-islamic-customs,-30,000/d/10158
-------------
Due to Un-Islamic Customs, 30,000 Girls in Srinagar, India Waiting For Marriage
Posted by Kashmir Life
January 24, 2013
Expressing concern over growing immorality and extravagance in the society, Chairman Mutahida Majlis Ulma, Jammu and Kashmir, Mirwaiz Molvi Mohammad Umer Farooq said that thirty thousand girls in the Srinagar are waiting to get married as a result of social evils.
He said that immorality and social evils are responsible for the situation and collective effort is needed to eradicate these social evils from the society.
"Current situation in Kashmir is worse than before. Kashmir was considered as place of brotherhood, sympathy and morality but the land of Rishi's has turned into a place of immoralities", said Mirwaiz while addressing the Seerat Conference at Lal Bazar organized by Masjid Rehmat and locals volunteers.
"Immorality is crossing limits and Nikah has become an affair of trade between two parties. We should think who is responsible for the 30,000 girls who can't afford expenses of un Islamic and unethical traditions. Social evils and extravagance has worsened our society", said Mirwaiz.
He said that parents and guardians have lost control over their wards and "we all need to make collective effort to stop this all before it is too late".
He appealed the Islamic scholars, parents and other people to perform their responsibilities for betterment of the society.
http://kashmirlife.net/due-to-un-islamic-customs-extravagance-30000-girls-waiting-for-marriage-mirwaiz/
-------------
South Asian Women Call For "Gender-Just'' Laws in India
HASAN SUROOR
Jan 26 2013
Britain's south Asian women rights groups have urged the Indian Government to work with women's organisations to draft and implement "gender-just laws''. They also called for the Justice Verma Commission's recommendations on removing immunity from prosecution for sexual crimes from the army, paramilitaries and police, to be immediately implemented.
"The SP of Dantewada Ankit Garg, responsible for the sexual torture of Soni Sori, must be stripped of the Presidential Police Medal for Gallantry awarded on Republic Day 2012,'' they said in a statement after a meeting organised by the London School of Economics Gender Institute together with South Asia Solidarity Group and Imkaan.
More than 200 activists, academics and students discussed the anti-rape protests in India and the way ahead for the movement against gender violence in India and Britain.
Kalpana Wilson of the LSE Gender Institute described the Delhi protests as "unique'' and "highly significant for feminist movements globally'', while Professor Naila Kabeer of SOAS, University of London, called for "zero tolerance'' of violence against women to be included in the post-Millenium Development Goals.
Marai Larasi of Imkaan voiced concern over the increase in violence against women in Britain and criticised the tendency to see it through "a racist lens as a problem of Indian, or Caribbean, or African culture''.
The meeting also discussed how India's neoliberal policies had heightened violence against women. It decided to hold a protest outside the Indian High Commission on Saturday to highlight the rise in gender violence.
http://www.thehindu.com/news/south-asian-women-call-for-genderjust-laws-in-india/article4344888.ece
--------------
Girl Raped In Moving Bus in Dhaka
Jan 26 2013
In a chilling reminder of the horrific Delhi gang rape, an 18-year-old girl was raped in a moving bus in the outskirts of the Bangladeshi capital on Thursday.
The alleged culprits were immediately arrested and they confessed to their guilt before a judge at suburban Manikganj district, a top police official said.
An angry mob thrashed the culprits before they were arrested.
A court sent them to jail after they confessed that they duped the victim, a garment worker, into travelling in the empty bus, raped her and then threw her off the vehicle, that left her injured.
"The bus driver and helper gave their confessional statements before the court under section-164 to face the rape charges," assistant police superintendent of Manikganj, Kamrul Islam told PTI over phone.
Hundreds of protestors took to the street following the incident, despite a government holiday, demanding stern action against the accused, both in their mid 20s.
"We did not seek them to be remanded in police custody since they had already confessed to what they did," the police officer said.
Police said the hospital authorities later released the victim, whose identity is concealed under law, under the care of her relatives.
http://www.thehindu.com/news/international/girl-raped-in-moving-bus-in-dhaka/article4344878.ece
--------------
Lahore Religious conservatives make insinuations about female performers
Classical dance tradition survives on dedication
January 25, 2013
Lahore: In small groups, the girls begin streaming into the tiny concrete-walled room that serves as a dance studio.
A dozen gangly youngsters plop down on the bare cement floor, chattering incessantly, pulling their hair back into elastic bands, fastening their payal, the cluster of bells braceleting the dancers' ankles.
The chatter hushes briefly as the call to prayer rings out from a nearby mosque and the students scramble to cover their heads with their shawls in silent deference.
Off in one corner, across from musicians readying their instruments sits a woman named Zeenat Begum, whose daughters age 12, 13 and 14 are preparing to perform.
Many Pakistanis put a premium on sons who are groomed to earn a living and support their families, but Begum has set her daughters on a career path that can lead either to international acclaim or less-than-honourable reputations in their homeland.
Herself a retired dancer, Begum enrolled them in the back-street Classical Dance Academy in Lahore, flouting religious conservatives who raise insinuations about female performers.
Begum shies away from questions, but studio owner and instructor Zafar Dilawar, an unimposing middle-aged man, is happy to talk. He has spent his life teaching dance at the studio near the old red light district where his father was also a teacher from 1957.
In the quiet before class starts, the instructor sips tea and explains that over the years the enrolment has decreased because many of the dancers have gone abroad in pursuit of money and acclaim.
Training
Most of the dancers at the school train with Dilawar, who proudly claims some of the best actresses in Pakistan among his former students.
"Those who know art appreciate it and those who don't, don't appreciate it," Dilawar says. "Religion is a bane on Pakistan. In India [dancing] is a part of their religion. In Pakistan, the mullahs are not prepared to listen. I am among a very few keeping alive the art."
Her daughters can practice up to six hours a day, says Begum as she taps the ash from the end of a cigarette with a sky-blue varnished fingernail.
Reward
She hopes one day they will be rewarded for their diligence. The ideal age for beginning dance training is around 10-12 and it requires at least two years to become a good dancer. And it is an ongoing process.
"She is still learning," Dilawar said of the famously graceful woman who began training in her teens. "You learn throughout your life."
The three sisters' faces are set with concentration as they go through their routine. They dance with their eyes and with their hands; their feet now tapping, now stamping, punctuate the rhythmic music and movements. When the music ends the girls plop back down onto the floor a bell has come loose during the complicated footwork and must be found and retied; a once-neat ponytail has come undone and must be rebraided.
No one applauds or even says "nice job" but the instructor, without a flicker of change to his stoic expression, gives them a single nod before he turns his attention to the rest of the class.
— Washington Post
http://gulfnews.com/news/world/pakistan/classical-dance-tradition-survives-on-dedication-1.1137665
-------------
Police Arrest 50-Year-Old Indonesian for Allegedly Raping Neighbour Girl, 13
Vento Saudale | January 26, 2013
Bogor Police have detained a 50-year-old man for allegedly raping his 13-year-old neighbour.
The police arrested Yatin Sugarno at his home on Thursday night after the victim's mother reported him to the police.
"He is a suspect and we arrested him on Thursday night after receiving a report from the victim's family," Bogor Police Chief Adj. Sr. Comr. Bahtiar Ujang said on Friday.
"Based on his admission, he raped [the victim] six times."
Full report at:
http://www.thejakartaglobe.com/news/police-in-bogor-arrest-50-year-old-man-for-allegedly-raping-neighbor-girl-13/567727
-------------
Family of Woman Seeking Civil Marriage Voices Disapproval in Lebanon
January 25, 2013
BEIRUT: The family of a woman seeking a civil marriage license in Lebanon voiced disapproval Friday with their relative's decision and said her actions did not reflect their own religious beliefs.
"The Sukkariyeh family would like to clarify that ... it is a believer of the heavenly religions and thus committed to what Islam says, particularly in terms of personal issues," the family said in a statement.
Earlier this month, Kholoud Sukkariyeh and Nidal Darwish announced that they were in the final stages of registering the first civil marriage in Lebanon, sparking a nationwide debate over the country's failure to recognize the civil right.
Full report at:
http://www.dailystar.com.lb/News/Local-News/2013/Jan-25/203709-family-of-woman-seeking-civil-marriage-voices-disa.ashx#ixzz2J45yl2rB
-------------
Malala Inspired Children Worldwide, Say Key Figures In a UN Campaign
January 26, 2013
DAVOS: The bravery of Malala Yousafzai has inspired children around the world to fight for a better education, key figures in a UN campaign said on Friday.
Hosting a discussion at the World Economic Forum in Davos, UN special education envoy and former British Prime Minister Gordon Brown paid tribute to 15-year-old Malala, who was gunned down in Swat in October.
"We saw when Malala Yousafzai was shot in Pakistan, girls in Pakistan went on to the streets to protest that they too wanted the education they were being denied," Brown told an elite audience at the luxury ski resort.
Full report at:
http://tribune.com.pk/story/499016/malala-has-inspired-children-worldwide-un-campaigners/
-------------
Support for women's rights in the Maldives declining
By Leah Malone | January 26th, 2013
Support for women's equality has experienced a "significant drop" despite overall progress in improving the human rights situation nationally, a Human Rights Commission of the Maldives (HRCM) second baseline survey has concluded.
"The 'Rights' Side of Life" [report] studied knowledge, behaviours and attitudes regarding human rights in the Maldives and reinforced many of the findings from the 2005 survey," according to the UNDP-backed report released by the HRCM in December 10, 2012.
Full report at:
http://minivannews.com/politics/support-for-women%E2%80%99s-rights-in-the-maldives-declining-finds-hrcm-study-51717
-------------
To Fight African Terrorism, Start by Educating Girls
By John Johnson
Posted Jan 25, 2013
(NEWSER) – The US and the entire world ought to be very worried about what's going in in Mali, Algeria, and the rest of the Sahel region in Africa, because things are going to get much worse without "radical new policies," writes obstetrician Malcolm Potts in the Los Angeles Times. But such changes start with the not-so-radical ideas of educating girls and making sure women have access to birth control. Islamic fundamentalists are taking advantage of exploding populations—including countless young men with no prospect of work—and cultures that think it's OK to marry off girls as young as 10 to polygamous husbands.
Full report at:
http://www.newser.com/story/161644/to-fight-african-terrorism-start-by-educating-girls.html
-------------
IPU welcomes Saudi's decision to appoint women in Shoura
25 January 2013
Geneva: The International Parliamentary Union has welcomed the Royal Order of the Custodian of the Two Holy Mosques King Adbullah bin Abdulaziz Al Saud, recently appointing 30 women in Majlis Al-Shoura (Consultative Council, beginning with its 6th session, and amending Article III to allow women to join Al-Shoura Council with at least 20% of the number of members.
In a press statement, the International Parliamentary Union said that this resolution put Saudi Arabia in fourth place in the terms of Arab women's participation in parliaments.
Saudi Majlis Ashura is member of the IPU.
http://www.arabnews.com/ipu-welcomes-saudi%E2%80%99s-decision-appoint-women-shoura
-------------
Central Java Woman Named Suspect after Crash That Killed Her Daughter
January 25, 2013
The National Police Commission has criticized law enforcers' recent naming of a woman as a suspect in a traffic accident in Banyumas, Central Java, that killed her 11-year-old daughter and rendered the woman herself disabled.
Nani Setyowati, 44, was driving a motorcycle on Jalan Supriyadi in Banyumas, with her daughter Kumaratih Sekar Hanifah on the seat behind her, when a trailer truck reportedly made contact with the motorcycle and sent its passengers to the pavement, killing the child instantly.
Full report at:
http://www.thejakartaglobe.com/news/central-java-woman-named-suspect-after-crash-that-killed-her-daughter/567630
-------------
Top 100 Arab Women Leaders: How More Can Join the List
Businesswomen and activists top the Arabian Business ranking, but how can more women spur civil society in the Arab World?
Mehrunisa Qayyum
Jan 25th, 2013
CEO of the Olayan Group Lubna Al-Olayan advised at the World Economic Forum in Davos, "We need to pressure the CEOs in GCC countries" in the banking industry to mentor women and "we need to get them to believe in it...not just play lip service."
This year, Ms. Olayan ranked as number 3 in the "100 Most Powerful Arab Women" by ArabianBusiness.com. If her advice is applied, we could see Arab women in finance and banking tap into the Islamic Banking industry, which has the potential to make headway into socially responsible investing, a global trend. It would be a shame to miss this opportunity to advance and participate in an innovative field.
Full report at:
http://www.vancouverobserver.com/world/middle-east/top-100-arab-women-leaders-how-more-can-join-list
-------------
URL: https://newageislam.com/islam-women-feminism/due-un-islamic-customs,-30,000/d/10158