New Age Islam News Bureau
3 Dec 2015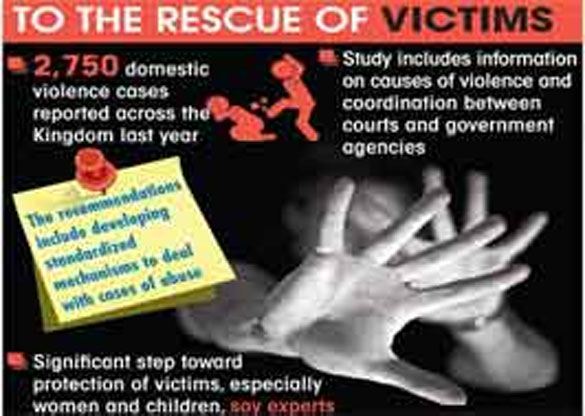 • 90% with genetic disorders marry cousins
• RSS to hold a seminar for Muslim women on family planning
• 6.7 million social media accounts 'malicious'
• Christian girl, 8, stripped and beaten to punish uncle for dating Muslim
• He Named Me Malala makes the 2016 Oscars documentary shortlist
• Violence over KU boys-girls cricket match: no headway in probe
• Gujarat civic polls result: Among BJP's eight Muslims in fray, woman is the lone winner
• CSS aspirant death: Victim's family blames media for its woes
• No space for women in Punjab LG polls
• Muslim woman inspired Statue of Liberty
• Kidnap mastermind 'dangerous criminal'
• Widow of Briton slain by terrorists lauds judiciary
• Kidnapping alert for schools
• Female candidates pull out over 'high costs'
• 'Lack of support, funds forced women out' of municipal council race
• Womens' rights body compared to pet cat
Compiled by New Age Islam News Bureau
URL: https://www.newageislam.com/islam-women-feminism/new-age-islam-news-bureau/domestic-violence-needs-be-tackled-urgently/d/105498
----------
Domestic violence 'needs to be tackled urgently'
3 December 2015
RIYADH: A top Saudi judge has called for raising public awareness of the laws and penalties in dealing with the widespread incidents of domestic violence in society to ensure justice to the victims.
Speaking during the opening ceremony of a five-day exhibition on the issue on Tuesday, Hamad Al-Zaid, head of the Civic Courts in the capital, said domestic violence needs to be paid greater attention before it becomes rampant.
He emphasized the need to enlighten people, through awareness campaigns, of their fundamental rights dealing with such crime. "They should be informed about the legal procedures to secure their rights. Social networking platforms are also useful tools in educating the community."
The awareness exhibition was inaugurated by Justice Minister Walid Al-Samaani on Tuesday, in partnership with the National Guard Ministry represented through the Family Safety Program.
The minister said domestic violence has a negative impact on the society's moral values and behavior. According to him, the ministry plays an active role in educating members of the community through its facilities.
"Such an exhibition is a part of social responsibility through the associated forensic domain of social programs, including the 'Your family-your security'," said Nasser Al-Oud, head of the General Directorate of Social Service (GDSS).
He said such exhibitions will be held in various civic courts across the Kingdom in the coming weeks through the GDSS. This will help in identifying the mechanisms for dealing with cases of abuse and violence as per the provisions of regulations in this regard, including the legal protection against child abuse, he added.
http://www.arabnews.com/saudi-arabia/news/844626
----------
90% with genetic disorders marry cousins
3 December 2015
JEDDAH: Around 90 percent of men with sickle cell anemia and thalassemia insist on marrying first cousins even though there is a high risk of their children having these disorders and birth defects.
This is according to Ali Al-Ghamdi, general supervisor of marriage tests at Jeddah's regional laboratory, who said that couples with genetic disorders often marry because they want to adhere to traditions, according to a report in a local publication recently.
Al-Ghamdi said that couples are not obliged to take tests. If they do, they are at least aware of the risks involved if they tie the knot with one of them having a genetic disorder.
He said clinics test for sickle cell anemia and thalassemia, among other diseases. If couples are negative they are given a certificate to continue their procedures. If one or both has a genetic disease they are referred to a specialist clinic where they will get advice on the consequences of getting married.
He said that if one or both has AIDS, HIV or hepatitis B and C, they would be referred to a specialized clinic to receive help and will not be given an approval certificate.
Al-Ghamdi said the program is aimed at helping to curb the spread of genetic and infectious diseases and avoid social and psychological problems that families are likely to encounter if they have sick children.
Genetic disorders, and in particular hemoglobinopathies such as sickle cell anemia and thalassemia are common in Saudi Arabia, especially in the eastern and southern regions.
An estimated SR100,000 is spent annually on a patient suffering from sickle cell anemia or thalassemia, while HIV and bone marrow patients need SR100,000 and SR500,000 respectively.
There are 130 centers throughout the Kingdom, which include 91 laboratories and 80 clinics, for couples to get counseling. These facilities are staffed by 1,120 workers. The target is to reach 90 percent of prospective couples but so far the Health Ministry has only covered 60 percent under the program.
http://www.arabnews.com/saudi-arabia/news/844656
----------
RSS to hold a seminar for Muslim women on family planning
3 Dec, 2015
NEW DELHI: The Rashtriya Swyamsevak Sangh will hold a seminar for Muslim women on 'Small Family, Happy Family' in Ajmer on Thursday. The move comes close on the heels of the RSS exhortation to the government to revise the population control policy to 'counter' the 'expanding numbers' of Muslims and Christians. The event will be organised by the Muslim Rashtriya Manch, an affiliate of the RSS.
Senior RSS leader and Muslim Rashtriya Manch mentor Indresh Kumar told ET at least 5, 000 Mus ..
Earlier this month, after a three-day national executive in Ranchi, the Sangh had asked for the reformulation of the national population policy keeping in view the availability of resources in the country and future needs. The share of population of religions of Hindus has slipped from 88% to 83.5% between 1951-2011 censuses while Muslim population increased from 9.8% to 14.23% in the intervening period, the resolution passed by the RSS said.
The same theme was deliberated upon by RSS Sarsanghchalak Mohan Bhagwat in his Vijayadashami speech in Nagpur this year. Kumar said various RSS leaders and sangh sympathisers in the Muslim community will speak to women about the need to have "small, manageable families," "worrying increase in Muslim talaqs" and "getting husbands to work and earn through rightful means", among other issues, at the event. "We won't go into the debate on Talaq. That is an internal matter of the community.
The number of divorced women is increasing in the country and several of them are from the Muslim community. Why is this happening? We want the men who say talaq to their wives easily to get rid of their other bad habits," Kumar said. "We also want to tell the women to ensure that the money their husbands earn comes from rightful means and is not haram.
The money they earn should not come after committing crimes on others," he added. Indresh Kumar said Ajmer is a holy spot for Muslims, hence it was chosen to be the venue for the event.
ET View: A Task for the RSS to Prove
The RSS listening to Muslims is a welcome surprise — even as it must understand that it needs to clear doubts about its intentions. 'Family planning' became anathema because of the Emergency-era Congress. By holding similar camps as the one scheduled in Ajmer for other religious denominations, the RSS can ensure that it isn't seen pushing for 'selective' family planning. Issues like Muslim divorce and plight of women, another realm where the Congress polarised matters, the RSS can do well with a ..
http://economictimes.indiatimes.com/news/politics-and-nation/rss-to-hold-a-seminar-for-muslim-women-on-family-planning/articleshow/50018978.cms
----------
6.7 million social media accounts 'malicious'
Dec 3, 2015
DAMMAM — More than 6.7 million accounts on social media networks managed by individuals and groups inside the Kingdom promote immorality, deviant religious and political thoughts, suspicious economic and financial ventures, a recent study revealed.
About 99 percent of material promoting deviant ideologies and thoughts in the Kingdom are propagated through Twitter, the study said, adding that most of these Twitter accounts are established by individuals. An individual can open several accounts on Twitter and some of them could be fake.
The study conducted by sociologist Ibrahim Al-Suhaimi on the role of social media in spreading deviant thoughts among Saudi youths also found Facebook and YouTube attracting the majority of young Saudi men and women.
Al-Watan Arabic daily, which published the study, said it focused on topics exchanged on social media, how often they are repeated or shared, the number of likes to published articles and video clips and the number of YouTube viewers.
Groups that promote immorality represented 94.6 percent or 6.38 million, followed by those promoting deviant political thoughts 4 percent, or 265,664. A total of 37,086 groups (0.55 percent) promote religious deviation, 35,256 groups (0.52 percent) cultural and educational deviation and 4,178 groups (0.07 percent) propagate suspicious economic projects and illicit trade.
Al-Suhaimi depended on articles and videos published on social media networks for his study in order to understand how deviant groups entice young men and women in the Kingdom.
"As a result of the influence of these deviant groups people, especially youth, learn wrong ideas about Islam, engage in immorality and become drug addicts," he said.
Speaking about the damaging impact of deviant groups on families, he said they propagate ideas against polygamy, discourage early marriage and encourage young women not to give birth to children.
Referring to economic deviation, Al-Suhaimi said some social media groups promote extravagance in weddings and other ceremonies and encourage illegal trade.
Elaborating on political deviation, he said many groups disseminate falsifications about the Saudi rulers and describe them as infidels.
They also promote terrorist activities, political demonstrations and protest marches, recruit young men and women for deviant groups and support racism and tribalism, he added.
http://saudigazette.com.sa/saudi-arabia/6-7-million-social-media-accounts-malicious/
----------
Christian girl, 8, stripped and beaten to punish uncle for dating Muslim
Harry Farley
02 December 2015
An eight-year old Christian girl has been beaten and striped naked in order to punish her uncle.
Iftikhar Masih, the girl's uncle who is also a Christian, broke Pakistani taboo by having a Muslim girlfriend. A law group in Pakistan is prosecuting the girlfriend's Muslim family who allegedly beat the eight-year-old in retaliation for the inter-religious relationship.
The Islamic family reportedly kidnapped the girl on her way home from school and stripped and beat her.
When the girl's family did not receive any help from village elders they sought support from the police. However the Muslim family had already filed a complaint with a police against the whole Christian family for shaming Masih's Muslim girlfriend.
As a result the American Centre for Law and Justice (ACLJ) said the affiliated Organisation for Legal Aid in Pakistan is preparing the charges.
"If our petition is accepted, the charges will be filed under section 354-A of the Pakistan Penal Code, which severely punishes assaults and the use of criminal force against a woman resulting in stripping her and exposing her to public view. We request your prayers for justice for Parwasha and her family," wrote the ACLJ senior litigation counsel Shaheryar Gill.
Violence against Christian women and girls is on the rise in Pakistan and there are frequent reports of beatings and killings.
This case follows reports from the British Pakistani Christian association (BPCA) that a 13-year-old Christian girl had been abducted, raped and forced in to an Islamic marriage.
"Sadly these cases go to Shariah Courts where Christian lawyers are not allowed to defend victims and Muslim lawyers notoriously provide shallow prosecution services meaning Sana is more than likely going to remain in an abusive relationship for the rest of her life," said Wilson Chowdhry, chair of the BPCA.
"The majority of the girls abducted in this way are around 12 years of age, so laws regarding the legal age of consensual marriage could save a large proportion of victims; however, failures by the government to enforce these laws suggests that passion for justice is non-existential," he added.
http://www.christiantoday.com/article/christian.girl.8.stripped.and.beaten.to.punish.uncle.for.dating.muslim/72334.htm
----------
He Named Me Malala makes the 2016 Oscars documentary shortlist
Dec 3, 2015
Documentary film He Named Me Malala has made the cut in the Academy of Motion Picture Arts and Sciences' documentary shortlist. 15 films have been selected out of a pool of 124 submissions.
He Named Me Malala details Malala's family life in central England, where she has lived since the 2012 Taliban attack on her in Swat for her advocacy of girls' education. Malala has since grown in recognition as an activist for female education activist and is also the youngest recipient of the Nobel Prize.
The film, directed by American director/producer Davis Guggenheim (of An Inconvenient Truth fame), has been produced by Imagenation Abu Dhabi FZ (UAE) and Participant Media (USA).
It released in the US on October 2, and has been screened at several film festivals, including Toronto International Film Festival. The film won the Best Gala Film award at the San Diego Film Festival.
The full documentary shortlist is as follows:
"Amy," On the Corner Films and Universal Music
"Best of Enemies," Sandbar
"Cartel Land," Our Time Projects and The Documentary Group
"Going Clear: Scientology and the Prison of Belief," Jigsaw Productions
"He Named Me Malala," Parkes-MacDonald and Little Room
"Heart of a Dog," Canal Street Communications
"The Hunting Ground," Chain Camera Pictures
"Listen to Me Marlon," Passion Pictures
"The Look of Silence," Final Cut for Real
"Meru," Little Monster Films
"3 1/2 Minutes, 10 Bullets," The Filmmaker Fund, Motto Pictures, Lakehouse Films, Actual Films, JustFilms, MacArthur Foundation and Bertha BRITDOC
"We Come as Friends," Adelante Films
"What Happened, Miss Simone?," RadicalMedia and Moxie Firecracker
"Where to Invade Next," Dog Eat Dog Productions
"Winter on Fire: Ukraine's Fight for Freedom," Pray for Ukraine Productions
The final five nominees of the Documentary Feature category will be announced live with the rest of the 88th Academy Awards nominations on Thursday, January 14, 2016, at 5:30am PT at the Academy's Samuel Goldwyn Theater in Beverly Hills.
http://images.dawn.com/news/1174354/he-named-me-malala-makes-the-2016-oscars-documentary-shortlist
----------
Violence over KU boys-girls cricket match: no headway in probe
Dec 3, 2015
KARACHI: The Karachi University (KU) administration is yet to fix responsibility and punish the students involved in violence over a mixed-gender cricket match, though more than a month has passed since the incident, it emerged on Wednesday.
The violence that resulted in serious injuries to one male student also caused thrashing of some female students.
According to sources, the committee set up to probe the incident has held only one meeting so far and made no contact with students who were either beaten up, witnessed the violence or received threats after the incident.
The violence victims, they said, had submitted an application to the university administration soon after the incident in which they narrated how the incident took place and requested the administration to take action against the culprits.
The girls who were thrashed, the sources said, also received threats that compelled them to go on leave for more than a week from the university. Now, they had resumed their classes but were too scared to record their statement as desired by the inquiry committee, they said.
"There has been no progress on the issue after we had submitted an account of the incident on the committee's directives weeks ago," said Arsalan Arian, vice president of Karachi University's Punjabi Students Association (PSA), the student group whose members received serious injuries by another group belonging to the Islami Jamiat-i-Talaba (IJT).
The inquiry committee's insistence on recording girls' statements, he said, seemed a bit irrational given the fact that the student adviser took their statements soon after the incident.
Replying to a question whether the PSA had identified students involved in the violence, he said the university administration was well aware of their identities. "University officials, including the campus security adviser and the student adviser, were all there on the spot.
"The Rangers also took four students involved in the incident into their custody but released them after intervention from the administration. We don't want that students are expelled, but there should be some punishment for them so such incidents do not occur in future," he said, pointing out that his association also refrained itself from filing an FIR in the hope that the university would take some action.
The committee investigating the violence is headed by chairperson of the psychology department Dr Anila Amber Malik. Other members are: student adviser Prof Syed Ansar Rizvi, campus security adviser Dr Mohammad Zubair, Dr Shahid Naseem of the geology department and senior medical officer Dr Nadeem Shaikh-uz-Zaman. None of them was available for official comments on the slow pace of the investigation.
Meanwhile, the other inquiry committee set up to investigate thrashing of journalists during a protest held to condemn beating of girl students submitted its report to the vice chancellor on Tuesday.
"The report doesn't fix responsibility for the violence as none of the victim journalists came to record their accounts, despite repeated requests," said a committee member on condition of anonymity.
There were general recommendations in the report on how to avoid such incidents in future, he added.
Upon contact, KU registrar Moazzam Ali Khan declined to comment on the slow progress of the committee on the cricket match violence and said that no time frame was given for submission of the report and it's entirely up to the inquiry officer how she conducted the investigation.
"The university administration can't interfere in her job. As for the other committee's report, it's with the vice chancellor and I have no clue to its findings," he said.
It may be recalled that IJT representatives at the KU had denied that their students were involved in thrashing girl students for playing cricket match with boys, though they admitted that a clash between the two groups did take place.
Published in Dawn, December 3rd, 2015
http://www.dawn.com/news/1223846/violence-over-ku-boys-girls-cricket-match-no-headway-in-probe
----------
Gujarat civic polls result: Among BJP's eight Muslims in fray, woman is the lone winner
by Syed Khalique Ahmed
Dec 3, 2015
Rajkot's Sofia Zahid Dal, 37, is the first Muslim woman to have won on a BJP ticket in the Municipal Corporation elections, in her first electoral contest. Sofia is also the only Muslim woman candidate in the fray for one of the six municipal corporations.
The BJP had fielded a total of eight Muslim candidates for the municipal corporations – four from Ahmedabad, two from Jamnagar and two from Rajkot. No Muslim candidate was fielded from Bhavnagar, Surat and Vadodara. While all of them lost, Sofia came out victorious in the Rajkot Municipal Corporation (RMC).
She was fielded from Ward Number 1 of the RMC on the OBC seat reserved for women. There were three other BJP candidates from the same ward. All of them also won, with Sofia securing 11,700 votes. The other BJP candidates who won with her are Darshitaben Shah, Jaimin Thakar and Manish Radia.
A commerce graduate, Sofia is a mother of two daugthers – Mayasa, who's doing Bachelor of Business Administration (BBA) and Vakasha, who's studying in Class X. Sofia said, "I feel elated on my victory. This was my first election."
She hopes to be appointed as chairperson of some committee in the RMC. She says that her husband and daughters help her in running the home which leaves her enough time for politics.
A former Congress worker, she along with her husband Zahid, joined the BJP after 2001 municipal elections at the insistence of Vijay Rupani, a senior BJP leader and currently a minister in the state BJP government. Zahid, a real estate dealer, had contested the RMC elections in 2001 on Congress ticket from Ward no. 1 but had lost by a margin of 228 votes. "Though we were in Congress, we had relations with Rupani sahib also. He asked us to join the BJP. That is how we entered BJP," she explained. Commenting on Sofia's victory, state BJP Minority Morcha president Mahboob Ali Chishty said: "A Muslim winning on a BJP ticket will help realise Prime Minister Narendra Modi's mission of sab ka saath, sab ka vikas. It will also help in strengthening Hindu-Muslim political unity."
Former president of State BJP Minority Morcha Sajjad Hira, who hails from Rajkot, said: "Sofia's victory is a historical moment for the BJP in the state."
http://indianexpress.com/article/india/india-news-india/gujarat-civic-polls-result-among-bjps-eight-muslims-in-fray-woman-is-the-lone-winner/
----------
CSS aspirant death: Victim's family blames media for its woes
NABEEL ANWAR DHAKKU
Dec 3, 2015
CHAKWAL: "Although media made our case a high profile, the way it covered the incident proved more embarrassing for us," says a brother of the 24-year-old woman who fell from a three-storey building after being allegedly raped on November 21 in Bahria Town near Rawalpindi.
The woman had a master's degree in Defence and Strategic Studies from Quad-i-Azam University (QAU) and was preparing for the Central Superior Services (CSS) exam. Her death drew the attention of TV channels which kept on airing the news throughout the day publicising not only the name of the deceased but also her family members in an utter violation of journalistic codes and ethics.
Know more: CSS aspirant allegedly raped, thrown from three-storey building
"We were left shocked when DSNG (digital satellite news gathering) vans stormed our village in Chakwal late in the evening on November 21. We were yet to bury our sister but the mediapersons were insisting on getting our comments about the incident with cameras being focused on us," the victim's brother complained.
"The way media treated us is painful and we condemn such irresponsible behaviour," a cousin of the woman said.
The family members also complained that most Urdu dailies also acted irresponsibly. "We were stunned to see the photo of the victim's body along with the news which also carried the name of our sister on the front page of a leading Urdu daily," he added.
"For us, our sister is a martyr as she was killed during her quest for knowledge. We are proud of her," the family members, including her father, brothers and cuisines, told Dawn.
They said the the media coverage was so humiliating and painful that elders of the family were considering stopping other girls of the family from pursuing higher education.
The family members of the victim were slapped with another humiliation when according to them social media started alleging that the woman was buried in a jungle and very few people attended her funeral.
"All this was baseless. We have buried her in our ancestral graveyard and it was the largest funeral ever held in our village," said the family members.
They appealed to the media and the government to learn a lesson from the Delhi rape case in which the Indian media chose to hide the name of the victim and the government set up six new fast-track courts to hear rape cases.
The world remained unaware of the real name of the woman until her father himself allowed the media to publicise her name. Jyoti Singh Pandey's case went through a fast-track court which announced its verdict within nine months. One of the six culprits reportedly committed suicide in jail while four adults were sentenced to death. A juvenile was jailed for three years.
Pandey's case should have been an eye-opener for Pakistani media and the government alike but unfortunately they learned nothing from it.
Talking to Dawn, Rabeea Hadi, the director of Aurat Foundation, said crime against women had witnessed a sharp increase. "In 2008, 778 rape/gang rape cases were reported but in 2014 the number increased to 1,515," she added.
She expressed concerns over the way the media covered cases of crimes against women.
"In the recent case, the media even did not give the right of burial to the family of the deceased," she said and added that conviction rate of sexual assault cases in Pakistan was almost zero.
Published in Dawn, December 3rd, 2015
http://www.dawn.com/news/1223851/css-aspirant-death-victims-family-blames-media-for-its-woes
----------
No space for women in Punjab LG polls
December 03, 2015
ISLAMABAD - Only 170 women have got a chance to contest polls in the third phase of local government elections in Punjab though the registered number of their votes stands at around 8 million in 12 districts of the province.
The number of women contesting on general seats in the 12 districts is lesser than that took part in the polls held in Islamabad districts where 351 females participated in the exercise.
According to official figures released by Election Commission of Pakistan (ECP) yesterday, only one minority woman is contesting direct election for the slot of chairman from Jhang district where the number of registered female voters stands at 523,147.
There is no Muslim woman in the district for the slot of chairman.
With 7.
899 million registered voters in the 12 districts of the Punjab, only 90 Muslim and 51 non-Muslim women are in the race for general member seats for the same slots as compared to their male counterparts who are 5,096 in number.
Only 18 Muslim women are vying for the slot of chairmen and eight for vice chairmen as political parties could not find or avoided to give tickets to their female activists.
"This is ideal example of patriarchal mindset of political parties.
Politicians don't encourage women to represent the society, but want women to be voters only," Aurat Foundation Director Advocacy Rabia Hadi asserted when asked.
She alleged even the liberal political parties were sidelining women in decision-making processes, adding no political party in the country was ready to award tickets to their women supporters.
"They want women to cast votes only," she said.
"It means that no woman will be able to win the top slots and women will continue to suffer even in the province that is being dubbed as literate Punjab," Rabia said.
The LG elections will be held on December 5 on 12 districts in the Punjab, including Rawalpinid, Multan, DG Khan, Bahawalpur, Sialkot, Narowal, Khushab, Jhang, Rajanpur, Muzaffargarh, Layyah and Rahim Yar Khan.
Interestingly, in Rawalpidi where women voters are over one million of total 2.
2 million, only two women will be contesting for the slots of chairman.
Pakistan People's Party (PPP) has not fielded any woman candidate for the position.
It is to be mentioned that former prime minister and PPP Chairman Benazir Bhutto was assassinated in Rawalpindi on December 27, 2007.
But the PPP nominated only two women leaders for the slots of general members in the garrison district.
"We could not field any woman candidate for chairman.
The ground reality is that we will lose by fielding female candidates," Shuja Haider Naqvi, PPP Rawalpindi information secretary, told The Nation.
The official figures released by the ECP indicate that of the total 10.
7 million voters in 12 district of the Punjab, only 170 women candidates will be in the race as against 37,099 male aspirants in the polls for all slots.
With 22,921 male candidates in the run for slots of general members of union councils, there are only 90 female candidates for the same positions followed by 51 women members from minorities.
So far as non-Muslim women are concerned, 10 of the 12 districts have not witnessed female aspirants for the slots of vice chairman, which establishes the fact that the polls will be a male-dominated exercise.
Meanwhile, a statement issued here said 430 male aspirants for the slots of general members of union councils have been elected unopposed while 15 male candidates for positions of chairman also got elected without contest.
http://nation.com.pk/national/03-Dec-2015/no-space-for-women-in-punjab-lg-polls
----------
Muslim woman inspired Statue of Liberty
December 03, 2015
NEW YORK: The Statue of Liberty, a symbol of democracy and freedom that has greeted countless immigrants to US shores, was inspired by a project representing an Arab woman guarding the Suez Canal, researchers said.
The recent findings are especially startling for some in the United States amid a heated debate over the arrival of refugees from war-scarred Syria and other Muslim majority countries.
French sculptor Frederic Auguste Bartholdi, who traveled to Egypt in 1855-1856, developed there a "passion for large-scale public monuments and colossal sculptures," said the US National Park Service, which guards the Statue of Liberty in New York.
When the Egyptian government sought proposals in 1869 to build a lighthouse for the Suez Canal, Bartholdi designed a huge statue of a robed woman holding a torch, which he called "Egypt (or Progress) Brings Light to Asia."
The sculpture originally took the "form of a veiled peasant woman," explained Barry Moreno, who has written about the statue, as quoted by the US-funded Smithsonian Institution.
"Bartholdi produced a series of drawings in which the proposed statue began as a gigantic female fellah, or Arab peasant, and gradually evolved into a colossal goddess," added Edward Berenson, who has also written about the subject.
At the time, most Egyptians were Muslims — about 86 per cent in Alexandria and Cairo, and 91 per cent in other regions, according to the Smithsonian.
Bartholdi's second chance came when French historian Edouard de Laboulaye originated the idea of a monument presented by the French people to the United States representing "Liberty Enlightening the World."
In 1870, Bartholdi began designing the statue based on his previous design. It was inaugurated in 1886.
http://nation.com.pk/international/03-Dec-2015/muslim-woman-inspired-statue-of-liberty
----------
Kidnap mastermind 'dangerous criminal'
3 December 2015
RIYADH: The alleged mastermind behind the kidnapping of a two-year-old Saudi girl who was found in Riyadh on Tuesday, is a "dangerous and high profile" criminal, according to the police.
Col. Fawaz Al-Maiman, spokesman of the Riyadh police, said officers had to conduct their operations carefully when they arrested the man at his apartment in Riyadh, to ensure the safety of the victim Juri Al-Khalidi. The suspect, reportedly a Saudi national, was armed and had narcotics in his possession, Al-Maiman reportedly told local media.
Al-Maiman said a Syrian national and an Ethiopian maid were arrested in connection with the crime. The maid had apparently been caring for the child in the apartment.
Al-Maiman reportedly said that Juri had been returned to her mother after doctors had conducted tests on her. She was kidnapped more than 10 days ago from a hospital in the east of Riyadh.
A source said that her parents increased the reward for her safe return from SR1 million to SR6 million a few hours before she was rescued.
Al-Maiman said that the police had raided the department after receiving a tip-off. Surveillance cameras also helped to trace the criminal, he said.
Riyadh Gov. Prince Faisal bin Bandar had reportedly been overseeing the case to track down the culprits.
http://www.arabnews.com/featured/news/844716
----------
Widow of Briton slain by terrorists lauds judiciary
3 December 2015
JEDDAH: Nearly one year after the sentencing to death of terrorists who killed British national Michael Hamilton in Alkhobar and dragged his body through the city's streets tied to a vehicle, his widow, Penelope, has said she is satisfied with the "just and fair" penalty.
Hamilton, whose late husband was an employee of Arab Petroleum Investments Corporation, said she attended the sentencing hearing at the Specialized Criminal Court in Riyadh, accompanied by her son, according to a report in Asharq Al-Awsat.
"These criminals were well aware of the type of punishment they would receive for their crimes," said Hamilton. The criminals expressed no signs of remorse for their crimes, she said.
She said human rights organizations seemed more concerned about the rights of criminals, than those of the victims' family members.
Hamilton, now a grandmother of two, said she had met many Saudi officials while waiting for the sentencing, and that she and her son had received extensive support from the Saudi government following the incident.
She and her son had met with the Saudi Minister of Justice Mohammed Al-Eissa in London about 18 months ago, when they were still waiting for the sentences to be handed down. "The minister assured us that I would be able to attend the sentencing hearing."
Hamilton said she also met with Prince Mohammed bin Nawaf, the Saudi ambassador, on numerous occasions, who "offered the support needed at the time."
http://www.arabnews.com/saudi-arabia/news/844726
----------
Kidnapping alert for schools
3 December 2015
JEDDAH: The Ministry of Education has issued an alert warning school principals that they must intensify safety measures to prevent children from being kidnapped.
This comes in the wake of the kidnapping of two-year-old Juri Al-Khalidi from inside a clinic in Riyadh last week. The child was found by the police in an apartment in Ishbiliyah district on Tuesday, with a citizen and expatriate reportedly arrested for the crime.
According to a report in a local publication, the ministry said that school officials must inform parents if any transport arrangements are changed, including if a different relative or driver is asked to pick up a student.
Mubarak Al-Osaimi, spokesman of the ministry, said there are regulations in place to guide schools on protection measures, including times when students are forced to stay at school beyond normal hours if their parents are delayed.
He said that ministry regulations require schools to educate students on how to protect themselves, to inform parents if their children are absent, and monitor youngsters at all times.
Meanwhile, several principals of girls' schools said that they have started to install surveillance cameras to check who picks up students at their gates after lessons.
"The objective of these surveillance cameras is not to monitor students, but to watch the school gate and identify those who pick up the girls. This is to prevent kidnappings," said Fatima Hasan, the principal of a private school.
Another woman principal said she recently held discussions with officials at her school to discuss how to protect students and control the manner in which they are picked up.
If parents decide to send someone else to pick up their children they must provide these people with written permission to do so. "The school monitors any strange movements around its premises and educates students on how to protect themselves," she said. http://www.arabnews.com/saudi-arabia/news/844651
----------
Female candidates pull out over 'high costs'
3 December 2015
JEDDAH: Many women candidates have withdrawn from the upcoming Dec. 12 municipal council elections because of inadequate campaign funding, failure to understand the importance of councils, and "difficult" registration processes, according to a top woman activist.
Naila Attar, coordinator of the Baladi Campaign in Jeddah, said that some candidates withdrew because they thought others were more likely to win because they had better funded campaigns, according to a report in a local publication recently.
She said that in Jeddah one candidate spent SR300,000 on her campaign. Attar said that candidates also seemed to lack an awareness of the importance of councils. In Makkah, for example, the measure of participation seemed low from voters too, with only 2,402 women registering, she said.
"I personally believe the main reason behind withdrawals, be it men or women candidates, is the difficult procedures. Many have found the requirements of campaigns far more complicated than they imagined, financially and administratively."
She said some procedures required as long as one full week to complete, and due to time constraints, many candidates viewed withdrawal as the best option, she said.
Amal Al-Abadi, director of the Al-Rawda Center in Jeddah, said many candidates have withdrawn because of the high cost of halls for campaigning. Others had claimed that they could not continue because regulations were not clear.
Many female candidates promoted their election campaigns through social networking sites including Facebook, Twitter, WhatsApp and Snapchat, according to a report in a local publication.
http://www.arabnews.com/saudi-arabia/news/844641
----------
'Lack of support, funds forced women out' of municipal council race
Dec 3, 2015
Wafaa Badawood and Ashwaq Al-Tuwairqi
MAKKAH — Many female candidates withdrew from the upcoming municipal council race because most women are unaware of the importance of elections, said one of the campaign leaders.
Nailah Attar, Jeddah coordinator for the Baladi Initiative, said there were only 2,402 candidates in this election.
"Many of them withdrew from the race because they were frustrated by the lack of support from women in the community. They felt they did not have an equal chance at winning the elections as some of the women candidates were able to fund their campaigns when others weren't able to spend as much," said Attar.
She said one of the women candidates had already spent SR300,000 on her campaign.
"The campaigning period is still ongoing. Most candidates are using social media to market their campaigns. Social media is a free media for marketing and campaigning. However, some candidates are spending money on public marketing," said Attar.
Jeddah Al-Rowdah Voting Center Director Amal Al-Abadi said funding was another major reason for women candidates withdrawing.
"Many of them complained that hosting events and attending events to market their campaigns has been very expensive. Many have also said the election organization has not been empowering enough for them," said Al-Abadi.
She also said there is a lack of training and awareness among the candidates and the general public.
"Elections are a new concept to Saudi society. It will take time for the Saudi people to fathom the importance of the process. Municipal elections are a way for the citizens to have a role in running the affairs of the state," said Al-Abadi.
She also said there are people in society who still believe women are ineligible to hold leadership positions.
"Women candidates also face sex discrimination sometimes and have to work twice as hard as the men candidates just to prove their legitimacy. However, I believe the reasons for withdrawal of both men and women candidates are the same," said Al-Abadi.
She added many have complained about the bureaucracy of the election organizers.
"The procedures of financing and booking take a long time if they were done through the ministry. Those who are able to privately finance their own campaigns are the ones winning. Many felt that was an injustice in the system, which must be addressed and dealt with," said Al-Abadi.
http://saudigazette.com.sa/saudi-arabia/lack-of-support-funds-forced-women-out-of-municipal-council-race/
----------
Womens' rights body compared to pet cat
December 2 2015
By Carla Bernardo
Cape Town – The Women's Legal Centre (WLC) was unfit to appear before the Western Cape High Court in the case of the Muslim Marriages Bill, a legal representative acting for two Islamic organisations argued on Wednesday.
"The WLC is not properly before the court. It is comparable to my pet cat Roshan appearing before the court," said an animated Advocate Zehir Omar, appearing before Judge Siraj Desai.
Omar's remarks were made during his attempt at submitting as intervening applicants his clients, the Lajnatun Nisaa-Il Muslimaat (the Association of Muslim Women of South Africa), which had just over 1,000 members, and the United Ulama Council of South Africa (UCSA).
The UCSA has the same name as another body already admitted as a friend of court.
On Tuesday, Desai heard arguments from the WLC, the State, and other interested parties such as South African Lawyers for Change, the Commission for Gender Equality, and the other UCSA – which Omar called "bogus" – on whether the law's failure to recognise Muslim marriages discriminated against women.
When the main proceedings begin in May 2016, the WLC is expected to ask the court to compel government to pass legislation that would give Muslim marriages legal status.
In comparing WLC's legal standing with that of his cat, Omar looked to discredit the WLC's involvement in the case.
According to Omar, it contravened the WLC's constitution. He alleged the case being brought was discriminatory in that it only targetted Islam despite there being gender-related issues in other religions.
He added that the entire hearing was an an attempt to discredit Islam: "The motive is to undermine Islam. Their aim is to erode away the teachings of the Quran and Sharia."
Muslim marriages are not recognised in South African courts, unlike those under civil or African customary law.
Hoodah Abrahams-Fayker, an attorney at WLC said earlier in November that "when civil or customary marriages break down, the law steps in to ensure fairness between the spouses and to protect the rights of the children. This is not the case in respect of Muslim marriages".
If passed, the Bill would enable the courts to enforce commitments made under Sharia law.
Omar, however, believed that it was in fact Sharia law that protected Muslim women: "Under Islamic law, the man is obligated to maintain the ex wife for the period of Iddah (three months after the divorce)," said Omar. "In South African law, after the divorce, it is finished. Boom! Klaar!"
"Islamic law is far more comprehensive in protecting women," he said.
Omar also rubbished claims made about courts siding with married Muslim men.
He said that if the Bill was passed, it would make the Constitution supreme, something which could not be tolerated.
"We can never say the Quran must surrender to the Constitution," said Omar.
Ruling on Omar's application on behalf of the Association of Muslim Women of South Africa and UCSA was postponed until February 5, 2016.
http://www.iol.co.za/news/crime-courts/womens-rights-body-compared-to-pet-cat-1.1954233#.VmAZp9IrLIU
URL: https://www.newageislam.com/islam-women-feminism/new-age-islam-news-bureau/domestic-violence-needs-be-tackled-urgently/d/105498
New Age Islam, Islamic Website, Online Islam, Islamic World News, Womens in Islam, Islamic Feminism, Arab Women, Womens In Arab, Islamphobia in America, Muslim Women in West, Islam Women and Feminism