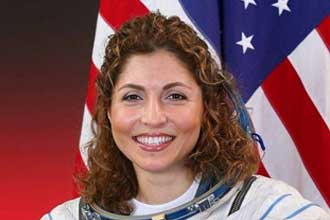 Photo: Iran-born Anousheh Ansari is a computer scientist, an entrepreneur, and the first Muslim woman to go to space. PHOTO: TECH IN ASIA
Deliveries on Road: Delhi Women Commission Sends Fresh Notice to Delhi Traffic Police
Meet the World's First Muslim Woman, Anousheh Ansari, in Space
Appeal To Protect the Health And Rights Of Syrian Women And Girls
Compiled by New Age Islam News Bureau
URL: https://newageislam.com/islam-women-feminism/bombay-high-court-seeks-maharashtra/d/106231
--------
Bombay High Court Seeks Maharashtra Government's View On Women's Entry In Haji Ali
Mumbai | Press Trust of India | February 03, 2016
MUMBAI: The Bombay High Court today asked Maharashtra government to give its opinion on a public interest litigation (PIL) challenging the decision of Haji Ali Trust to ban the entry of women in the sanctum sanctorum of the historic Dargah.
As the issue is sensitive, a bench headed by Justice VM Kanade asked Advocate General Srihari Aney to submit arguments on behalf of the state on February 9 stating whether women should be allowed into the sanctum sanctorum of the shrine.
The Supreme Court is seized of a matter about entry of women in Sabarimala temple of Kerala.
This is also for the first time that the state has been asked to give its views on women's entry into a shrine.
Today, when the PIL came up for hearing, the bench was told that the Advocate General was on his legs before another bench in some other matter. Hence, the PIL on Haji Ali Dargah was posted for arguments on February 9 when the Advocate General has been asked to argue on behalf of the State.
The court had indicated last month that it would wait for the Supreme Court's ruling on entry of women in Sabarimala temple in Kerala before deciding on the plea in the case of Haji Ali Dargah.
The judges had said both the matters were similar involving the entry of women in the religious shrines and hence they would like to see what view would the Supreme Court take on the issue before they give a ruling on the interim relief sought by the petitioner in the Bombay High Court.
The PIL in Bombay High Court has challenged the decision of Haji Ali Trust to ban the entry of women in the sanctum sanctorum of the Dargah.
The petition had sought interim relief by way of allowing women into the sanctum sanctorum at the Dargah until the matter is finally decided by the court.
The trustees of Haji Ali Dargah had told the court earlier that entry of women in close proximity to the grave of a male Muslim saint is considered a grievous sin in Islam.
The petitioners, however, claimed that gender justice is inherent in the Quran and the norm at the Dargah contravenes the Hadiths which say that women are not prohibited from visiting tombs.
The restriction emanates from "a very conservative and extremist Salafi ideology" and in future "there may be an order banning the entry of women in the Dargah complex and banning the non-Muslims wholly," the petition argued.
Raju Moray, the petitioners' lawyer, contended that at other Dargahs or shrines women are not banned. Women can enter the sanctum sanctorum at the historic Makhdoom Shah Dargah in suburban Mahim, he noted.
ndtv.com/mumbai-news/court-seeks-maharashtra-governments-view-on-womens-entry-in-haji-ali-1273335
------
Deliveries On Road: Delhi Women Commission Sends Fresh Notice To Delhi Traffic Police
Delhi | Press Trust of India | February 04, 2016
NEW DELHI: Delhi Commission for Women (DCW) today issued a fresh notice to traffic police over cases in which two women had to deliver babies in public vehicles due to traffic snarls in the city during last year's Indo-Africa Summit.
Expressing unhappiness over traffic police's response to her earlier notice, women board chairperson Swati Maliwal said that inconveniencing of pregnant women and posing danger to them is not a trivial issue for the commission and sought a fresh response within two days.
"I note that in your response to our concerns regarding the safety of pregnant women, you have stated that 'minimum inconvenience' was caused due to the traffic diversions," Mrs Maliwal said.
"You have also stated it is 'concluded that neither of the cases can be attributed to any disruption caused by VIP movements'," Mrs Maliwal said in the notice to Special Commissioner (Traffic) Muktesh Chander.
Noting there may be a "huge probability" that the woman having to deliver on a DTC bus was solely due to congestion caused by VIP arrangements, the Commission told traffic police that it "regards (their) explanation as inadequate".
"You have stated that Sarai Kale Khan case had nothing to do with VIP arrangements but this is because you have adopted a very narrow definition of the zones affected -- as limited only to those areas where the traffic movements were diverted," Mrs Maliwal said in the notice.
"However, you have failed to pay heed to the repercussion of such a diversion on the rest of the city," Mrs Maliwal said.
On Mr Chander's earlier response that "no severe traffic jam was reported in the city on the said day in October last year" and that since deliveries are often unpredictable, these two specific instances "cannot be legitimately attributed to the temporary traffic restrictions", Mrs Maliwal said the media reported severe traffic jams in the city that day.
The commission chief also attached several media reports to support her stand. In its earlier notice, the Commission had also sought the copy of the norms and standard operating procedures adopted by Delhi Traffic Police during VIP movement along with the list of VIPs for whom such traffic restrictions are imposed.
"It is upsetting to note that you have termed these points 'irrelevant' as all 'due diligence is always kept'. However, details of what entails due diligence have not been shared with us," the women board chief said.
"Since Delhi Traffic Police embarks on cordoning-off roads for VIP movement on a regular basis, it is only expected that they have standard operating procedures they will be willing to share... In not providing us these details, you have led us to suspect that perhaps such a procedure does not exist," said Mrs Maliwal.
A 20-year-old woman gave birth to a girl in a public bus near southeast Delhi's Sarai Kale Khan area while a 28-year- old woman delivered a baby boy in an autorickshaw near east Delhi's Khajoori Chowk allegedly due to traffic snarls in the city when the Indo-Africa summit was underway here in October last year.
ndtv.com/delhi-news/deliveries-on-road-women-commission-sends-fresh-notice-to-delhi-traffic-police-1273689
-------
Meet the World's First Muslim Woman, Anousheh Ansari, in Space
February 4, 2016
If you ask me what my greatest dream is, I'll probably tell you it's going to space. It doesn't even have to be that far out – a round trip to the International Space Station and back will do (can you tell I'm thinking small here?). Since there's little chance of me doing that anytime soon, though, I could settle for shaking hands with someone who's already been there.
I guess I can cross that one off the ol' bucket list.
Anousheh Ansari is a computer scientist, an entrepreneur, and the first Muslim woman to go to space – not to mention the first woman to do so using her own funds. I caught up with her much closer to the ground, in Singapore, where she flew in to support the UN Women Singapore Committee for ending violence against women.
Going to space was Anousheh's life-long dream, along with becoming an astrophysicist. Growing up in her homeland, Iran, she would lie in her balcony and get lost in the night skies, dreaming she would one day be among the stars. "I was fascinated by the sheer mystery of space, what's out there, what's it like, and how I could get there," she says.
The stars looked pretty far away in 1984, five years after the Iranian revolution, when she and her family left the country for a better life in the United States. There she studied electrical engineering and computer science. After meeting her husband, Hamid Ansari, she went into the telecommunications business. Together, they founded telecommunications company Telecom Technologies in 1993.
To put that into context, 1993 was the year when Marc Andreessen and his team released Mosaic, the first web browser.
Telecom Technologies developed a method for enabling voice communications over the internet. In 2001, it merged with IP-based voice infrastructure products company Sonus Networks, in a US$750 million deal. It was the middle of the US dotcom crash.
The tech business landscape is a very different world today, but some things still apply. "When we started the company, the principles of a startup were innovation and speed, which is the same now in Silicon Valley," she says.
But she feels that back then building a business was much more of a long-term thing. "Sometimes I look at the companies that pop up every day in Silicon Valley and I question what the business model is, how they are going to ever make money, or protect their IP."
She is concerned about founders coming straight out of college and founding companies ("If Andreessen has his way, even before they've finished college," she quips). At that stage, they may not have the experience and the sense of responsibility she feels is required to run a successful company. "But it's a different landscape, it's hard for me to even try to compare," she says.
Space is never far away from Anousheh's thoughts. In 2006, she came close to fulfilling her lifetime dream, when she was asked to be a backup for private space explorer Daisuke Enomoto on a Soyuz TMA-9 flight to the ISS. She underwent the necessary six-month training in Russia's Star City, and when the time came, Daisuke was medically disqualified – opening the airlock for Anousheh to go in his place. She stayed aboard the ISS for eight days, conducting some experiments herself and even sending the first-ever blog post from the station.
"It's very liberating [going to space]," she says. "You become humbled by the fact that the universe is so big and you're such a small part of it. At the same time you are empowered by seeing how small everything is because then you're like, 'These are the things I'm worried about? They're nothing.' It helps you re-prioritise your life, your relationship with the world and the people around you, with your environment, and makes you realise what's important and what's not."
Her journey to our planet's farthest outpost was the culmination of a lifetime dream, but there is much more to it. "I'm 100 per cent a proponent of space exploration," she says. She has been involved with a lot of private sector initiatives in this regard, the foremost being a multi-million dollar donation to the X Prize, the non-profit organisation that runs competitions for innovations to benefit humanity.
In 2004, the organisation awarded the Ansari X Prize for Suborbital Spaceflight, in honor of that donation. The US$10 million award went to SpaceShipOne. Anousheh sits in the organisation's Board of Trustees, along with Elon Musk, James Cameron, Larry Page, Ratan Tata, and others.
Muslim gymnast criticised for 'revealing' costume as she wins double-gold
"The way we treat our planet, we're going to destroy our environment and make it uninhabitable, unless something changes drastically," she says. "If we want our species to survive, we need to figure out how to live in space. That's why I think the space program is very important, not just because of all the research turning out products and ideas that help people on earth. And it's not something we can do quickly, it will take many decades for us to figure out, so we need to start working on it now."
As a big supporter of private ventures into space, she is excited by what industry heavyweights such as Elon Musk and Jeff Bezos are doing in this regard. "This is what we wanted to see, a lot of competition and activity," she says. "Hundreds of thousands of jobs have been created because of this new industry. Having people like that work on the space program gives me a lot of excitement and hope, so I can't wait to see what's going to happen in the next five years."
Be the change
Anousheh's story is certainly an inspirational one, particularly for women who want to get into science, engineering, and computers. "You have to be persistent and patient," she says.
"I look at my life, and even though I've always thought about going to space, I had to consider other options and build a career in something completely different. But that doesn't mean that you'll forget what you want to do, even if you have to take a detour. I know women sometimes start believing they're not meant to do something, especially when there are cultural or family restrictions where they live, so they put that limitation on themselves. Even if the opportunity comes, they don't see it, they've forgotten about it. So it's important not to forget, to always be prepared."
The fact that even supposedly enlightened places such as Silicon Valley still have significant problems with diversity and women makes that even more important. "You would think the most forward-looking people are in Silicon Valley," Anousheh says. "When I talk about women's issues in the Middle East, I tell people that – women are exploited in the US as well, just in different ways."
As the industry matures and develops, Anousheh hopes to return to space one day. "I will definitely fly with [Richard Branson's private commercial spaceflight company] Virgin Galactic when it's ready. If the opportunity comes, I'm not going to give up my seat!" she laughs.
New ventures
In 2006, she co-founded her latest company, Prodea Systems, where she is currently chairman and CEO. Prodea started out of a simple idea: to use technology to make every-day life easier, Anousheh tells me. That sounds more than a little vague, but keep in mind the world hadn't even seen the iPhone at that point.
Prodea is a platform that allows several different kinds of devices to talk to it, with the purpose of gathering data and providing useful results. "We sit in the core of someone's digital life and bring all the services together in one platform," Anousheh explains.
For example, she says, you can have a simple webcam and a health-tracking wearable – the camera sees you returning home at the end of the day, while your wearable transmits your health status. Prodea's platform can take all that information and provide suggestions, such as taking a rest, going for some exercise, or trying a particular meal.
Prodea has integrated several major manufacturers' brands into its system, Anousheh says. The platform supports sensors, cameras, mobile devices, different operating systems, health devices, and more. "It's been a complicated, difficult problem to solve, but it's what we're good at," she explains. "We built it to be flexible and scalable."
Social impact
Prodea's system for the internet of things isn't just for creating smart homes. The company is currently involved in a program in rural India, in partnership with ChangeLabs, ILFS India and the state government of Rajasthan. The program is enabling people in the area to come online. "I go to rural Rajasthan, and there's a 4G network," Anousheh says. But people there don't always have the devices to access the internet – a lot of them don't even know what it is except for incarnations like Whatsapp and Facebook.
So Prodea wants to bring those people online. Seeing as most of them TVs, the company provides devices that turn them into two-way communication screens with internet access. The devices allow the user to view available services by just using the TV remote, which doesn't require much effort to get used to.
This helps people connect to services and information they were previously excluded from such as government benefits and advice about agriculture and entrepreneurship, Anousheh says.
tribune.com.pk/story/1040188/meet-the-worlds-first-muslim-woman-in-space/
--------
Appeal To Protect the Health And Rights Of Syrian Women And Girls
04 February 2016
Syrian and Lebanese girls huddle round in a group discussion about early marriage at a community centre in southern Lebanon. The health, rights and dignity of women and adolescents should not be treated as an afterthought in humanitarian action. Photo by: Russell Watkins / DfID / CC BY
As leaders meet for the Syrian donors conference, after five years of conflict, more than half of all Syrians have been forced to flee their homes. Over 13 million remain inside the country, and 4.7 million have crossed seas and borders in search of safety and opportunity. Among those affected are more than 5 million Syrian women and adolescent girls of reproductive age, of whom 430,000 are pregnant.
Even in peaceful times, it can be difficult to carry a baby and have a safe delivery. But inside a war zone with air strikes and snipers, on a boat with smugglers, or in a refugee camp, being pregnant is truly daunting.
In every emergency, the risks to women and girls increase as access to health services decline. And this risk is only exacerbated by gender inequality and gender-based violence, including sexual violence and exploitation. Another risk is child marriage, which is now being used as a common coping mechanism by desperate parents in Syria, who fear for the safety and well-being of their daughters and marry them with a view to protect them from harm and provide them with food and other necessities.
"Protecting the rights of women and young people and putting an end to gender-based violence is everyone's responsibility."
As donors gather in London, I appeal to them to pay increased attention to the urgent needs and rights of women and adolescent girls from Syria. Girls like 14-year-old Haneen who lives with her parents and 11 siblings — all of them below the age of 13 — in a tent in Nabatiyeh, Lebanon.
Haneen is divorced, pregnant and scared, wondering what awaits her and her baby to come. Haneen needs health care, information and psychological support to help her cope with pregnancy and delivery at her young age. My colleagues met her at a health center that we support, where her mother said she would not have been able to afford a doctor had it not been for UNFPA's services that are delivered free of charge. Social workers at the centre reached out to both Haneen and her mother, and they have recently started individual and group counselling.
For an adolescent girl like Haneen who is about to deliver, or a woman who went through an ordeal such as sexual violence, life-saving services like being able to deliver in a clean medical environment, or finding support after a violent incident, are as vital as water, food, and shelter. Yet these services are rarely a priority for donors or prime stories for the media, and they unfortunately remain underfunded and under-reported.
The health, rights and dignity of women and adolescents should not be treated as an afterthought in humanitarian action.
Evidence points to the urgent need for a stronger response. The focus group discussions and interviews that we conducted inside Syria in the last quarter of 2015 reveal that gender-based violence, including sexual violence, is a top protection priority, and child marriage is now common throughout Syria, with the ages of girls getting younger as unemployment and insecurity rise and the situation continues to deteriorate.
Among the 1.6 million displaced women and girls inside Syria, an estimated 360,000 are pregnant. And 1.1 million women and girls are in hard-to-reach or besieged areas, where access to reproductive health care and to measures that can prevent or respond to violence are scarce or nonexistent.
Active conflict, shifting front lines, lack of adequate security, attacks on aid workers and health facilities, and deliberate obstruction and interference by warring parties make effective relief efforts difficult, despite two United Nations Security Council resolutions that expressly refer to humanitarian access.
Despite these obstacles, UNFPA, for example, has worked with partners and communities to deliver aid to those in need, including through cross-border operations, and we have reached women and adolescent girls, as well as youth, through our various medical, psychosocial and even recreational activities. In Jordan, in Zaatari camp alone, 5,000 babies were delivered safely in a UNFPA-supported clinic, without a single maternal death.
We also support 148 women's centres and safe spaces in Syria and Jordan, Lebanon, Iraq, Turkey and Egypt, where women and young people can seek group and individual counselling and learn life skills while meeting others who are going through similar experiences. Many women we spoke to assured us that the hours they spent in these safe spaces helped them face the harsh reality of their daily lives.
And while the world speaks about a "lost generation" of Syrian youth, we reach out to young men and women in Syria and in neighbouring countries, with educational activities to empower them as active agents in their communities.
Protecting the rights of women and young people and putting an end to gender-based violence is everyone's responsibility. Ensuring women and girls have access to the kind of medical and psychological care and services they need is not a luxury. Neither is giving young people the possibility to build a future. More often than not, these interventions are lifesaving.
devex.com/news/appeal-to-protect-the-health-and-rights-of-syrian-women-and-girls-87702
URL: https://newageislam.com/islam-women-feminism/bombay-high-court-seeks-maharashtra/d/106231
New Age Islam, Islam Online, Islamic Website, African Muslim News, Arab World News, South Asia News, Indian Muslim News, World Muslim News, Womens in Islam, Islamic Feminism, Arab Women, Womens In Arab, Islamphobia in America, Muslim Women in West, Islam Women and Feminism