New Age Islam News Bureau
02 September 2020
• Iranian Women Decide to Speak Out on Sexual Violence, A Subject That Continues to Be A Taboo
• How to Build Inclusive Sports Communities for New Zealand Muslim Women
• Three Thousand Women Have Been Given Jobs in Agriculture in Balkh Province of Afghanistan
• Dubai Business Women Council Launches Programme to Assist Women Entrepreneurs
• Dr. Chan Yoke Fun Has Won the ASEAN-US Science Prize for Women 2020 From COSTI
• Malala Yousafzai's S Book Club Is Starting In October And We Really Want To Join
• 7 History-Making Moments That Occurred for Saudi Women in The Last Few Months
• Many Stranded Nigerian Women Living in Crowded Homes in Saudi Arabia Seek Help To Return Home
• Egypt: Suspected Mass Sex Abuser To Go On Trial
Compiled by New Age Islam News Bureau
URL: https://www.newageislam.com/islam-women-feminism/aysha-hussan-kiwi-teen-bolts/d/122776
--------
Aysha Hussan, Kiwi Teen Bolts into Muslim Sportswomen's Global Power List for 2020
Suzanne McFadden
Sep 02 2020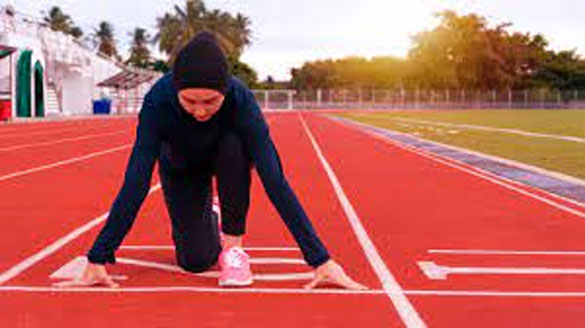 Aysha Hussan has just begun a full scholarship at Botany Downs Secondary College, and hopes to become a doctor and a history-making Olympic track athlete for New Zealand.
------
At just 14, Aysha Hussan has already achieved so much, as the New Zealand face on the global Muslim women's sports powerlist for 2020.
A promising track athlete and netballer, Hussan says she knows it's "a big achievement" to be on the list with 34 other Muslim women involved in sport around the world.
The teenager sits proudly alongside 400m hurdles Olympic champion American Dalilah Muhammad, and Indonesian climber Aries Susanti, the first woman in the world to climb a speed wall in under seven seconds.
Then there's Emirati Zahra Lari, the first international figure skater to compete wearing a hijab, and her fellow countrywoman Amna Al Qubaisi, 'The Flying Girl', who was the first Middle Eastern woman to test drive in Formula E (that session in Saudi Arabia in 2018 was just months after the country lifted its ban prohibiting all women from driving).
Although she's yet to rush onto the world athletics stage, Hussan has set herself lofty goals. As well as wanting to be a doctor, it's her dream to become the first Muslim woman to represent New Zealand at an Olympic Games.
"I want to run the 400m," says the Year 9 student at Botany Downs Secondary College in Auckland. "I have to work hard and keep on striving, then I can get there one day."
The people closest to Hussan – her parents and her coach – say the young woman may not yet fully realise the magnitude of being recognised by the international Muslim Women in Sport Network, who are behind the powerlist.
Dr Nida Ahmad, a researcher at the University of Waikato who's on the global network's executive committee, says making the list at such a young age is a "huge accomplishment" for Hussan, and should inspire other young girls to also follow their passion.
"I think she is slowly realising what it means to be a young brown Muslim woman in sports and the importance of her visibility to others," Ahmad says. "There is great power in her visibility.
"She's going to have an impact on young girls and women when they see someone who looks like them or comes from a similar background and a love for sports.
"Also, for Muslim parents or families who may be hesitant for daughters taking up sport, seeing someone like Aysha may help shift those perceptions."
Hussan's Fijian Indian parents, Susan and Immran, say they have always encouraged their athletic daughter to play sport – even if it means she has to wear uniforms with short skirts or shorts, considered immodest in Islam.
"We're not going to stop her competing because of the dress code," says Susan Hussan. "I know there are other Muslim girls who want to come out and compete, they have the talent, but their parents won't let them because of the dress code.
"I know she's a Muslim girl, but I don't want to restrict her from doing the things she's good at. Her father and I are both on the same wavelength – she needs to go ahead and live her life and do what she's enjoying."
Aysha says she would rather have her arms and legs covered beneath her netball dress – "the dresses are really short" – and wear tights instead of track shorts. But that hasn't deterred her from competing.
Hussan started playing netball at seven, and two years later, a coach who recognised her speed encouraged her to try athletics. At an open day at Mt Smart Stadium, the Hussans met track coach Pawan Marhas.
Marhas runs the AMMI Athletics Club in south Auckland, a club he says embraces "the athlete minority... athletes who have a talent but who don't have a proper platform where they feel welcome. They take time to settle in, and then hopefully compete in the mainstream."
Hussan has thrived as a runner. Her sprint relay team broke records, then won gold in the 4 x 100m at the 2018 North Island Colgate Games; last year she was the 800m champion across Year 8 girls in Counties. At 13, she was the youngest female athlete running at last year's Fiji Coca Cola Games – dubbed the biggest schools athletics event in the world.
Hussan is now in her first year of a full sports scholarship at Botany Downs College. She's been trying to train towards the school's cross country championships, but at level 3 lockdown, she could only run around the block outside her home.
Her school netball season has been fitful, and the annual Muslim netball tournament has been called off. But that hasn't put her off her goals.
"Aysha is really dedicated and focused," Marhas says. "According to how she's moving now and how focused she is on achieving, I'm 100 percent sure she will make the Olympics if she carries on. She just needs to keep working and she will become an international athlete."
The importance of safe space
Marhas sees many barriers for young athletes, especially from Muslim and Sikh communities. "At grassroots level, the reality is they face some discrimination on the basis of their colour, ethnicity or the way they dress. It's a common problem around the world," he says.
"I always push for flexibility and inclusion. I try to involve the parents and make sure they are on the field when the kids are working… so they feel like they're part of the journey. Involve the parents, so they are an arm's distance away, and the kids feel confident."
One of the main discussion points in the recently released Building Cultural Inclusion in Sport report – led by Dr Ahmad and Professor Holly Thorpe about the experiences of New Zealand Muslim girls and women in sport and recreation – was the importance of 'safe space'.
Most of the Muslim women in the study referred to safe space as women-only environments, but others spoke of the importance of finding sports facilities where they experienced culture respect, understanding and belonging.
A few of the women have even set up their own women-only programmes, like boxing classes, to help other Muslim women find safe and supportive spaces to be active.
Some of the women also described encountering discouragement from family or community members.
Immran Hussan says he has only ever supported his daughter playing sport.
"It gets very complicated putting [Muslim] girls into sports, because of the clothing requirements and the way they mix and mingle with the rest of society. But it's a good thing for girls of Aysha's age," he says.
"Many Muslim people are waiting for change, but to be part of the change, you have to be out there. When participation numbers go up, surely change will come.
"I want Aysha to go out and do what she's good at and what she enjoys, and maybe promote awareness in the Muslim community to come out and take part, and represent New Zealand."
As far as sports clothing restrictions go, LockerRoom checked with Netball New Zealand and Athletics New Zealand on their uniform policies.
In Netball NZ's regulations, exemptions can be made for clothing or adornments that have "a particular medical, religious or cultural significance" – as long as they are safe for the athlete and others in the competition. Athletes are encouraged to get an exemption from their netball centre.
Athletics NZ, who are trying to be leaders in diversity and inclusion, says all athletes must "wear clothing which is clean, and designed and worn so as not to be objectionable", and it must not impede the view of the sport's judges. Some Muslim women already wear the hijab when competing in New Zealand, says Hamish Meacheam, the sport's community manager, and they're working with clubs and centres to "accommodate any individual needs".
One to watch
Hussan wasn't the only New Zealander recognised by the Muslim Women in Sport Network this year.
Mazlinah binte Haji Mohamad Noor, who has made the 'Ones to Watch' list, is on course to becoming New Zealand's first female Muslim karate teacher. She began learning karate in 2013, at the age of 47.
As a senior student (senpai) she now teaches others and helps run classes; some of the training sessions take place in the basement of the main mosque in Wellington, attended by children and adults, males and females, Muslims and non-Muslims.
Hoping to be graded for her black belt this year, she has also offered to establish a 'sisters-only' class.
American-born Ahmad, who moved to Hamilton to complete her PhD, is included in the 2020 emeritus list.
These lists, Ahmad says, are to make people more aware of the positions Muslim women and girls hold in sports, and to highlight the successes of Muslim sportswomen. More than 200 women around the world were put forward this year.
"Muslim women are often ignored in conversations around sports or are painted in a stereotypical or one-dimensional light," Ahmad says. "There are exceptions but still more work needs to be done."
She's now helping to plan a 'virtual summit', which will be led by the younger generation of Muslim sportswomen around the world. Young women like Aysha Hussan.
"Often we look to someone older as a role model," Ahmad says. "But for younger girls, or even girls Aysha's age, it allows them to see a fellow peer as a role model, or potentially inspire others to follow their passion."
https://www.stuff.co.nz/sport/other-sports/300097197/kiwi-teen-bolts-into-muslim-sportswomens-global-powerlist
--------
Iranian Women Decide to Speak Out on Sexual Violence, A Subject That Continues to Be A Taboo
September 2, 2020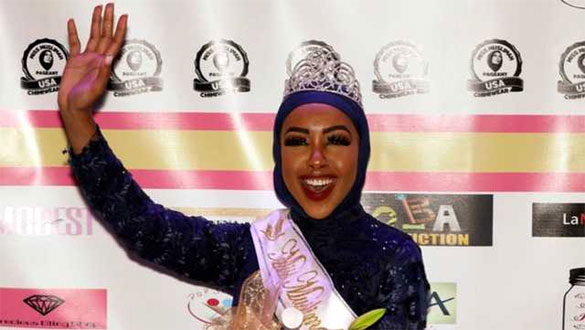 A school teacher, an academic, a novelist, a renowned painter, a prominent singer, an actor and a tech executive are among those who have faced accusations of rape and sexual assault. — File photo
------
TEHRAN — Iranian women have decided to speak out on sexual violence, raising awareness about a subject that continues to be a taboo in the republic. Taking a cue from #MeToo movement that began three years ago, many mostly anonymous Internet users in Iran have come forward during the last week with allegations of falling unconscious and being raped after having their drinks spiked, all by the same man.
The method used by the alleged rapist has provoked outrage on social media, encouraging others to reveal cases of sexual assault experienced when they were still youths. They have taken to Twitter to air their allegations, although they have done so without using the #MeToo hashtag. Other Iranians, including a school teacher, an academic, a novelist, a renowned painter, a prominent singer, an actor and a tech executive are among the others to have faced accusations of rape and sexual assault.
A majority of testimonies date back more than a decade. This has caused some to deplore the lack of support in the face of such sexual violence that has been ignored for many years. They have pointed the finger at society, the Iranian intelligentsia and even families as accomplices of the perpetrators of violence against women. "This movement should have started much earlier," said Hana Jalali, a 25-year-old accountant in Tehran. "I believe talking about these issues, them being publicized, is a great thing," she said.
Somayeh Qodussi, a journalist with the monthly magazine Zanan ("Women" in Persian), said the issue is highly sensitive in Iran. "Rape is a taboo subject in Iran's society and it is difficult to talk about it even in one's own family," she said. But "now we are seeing girls who seem willing to stand in the central square of the city" and make such allegations, she said.
At least 20 women have come forward with accusations of having had their drinks spiked in the case that sparked Iran's #MeToo movement. The anonymous Twitter users in Iran have adapted the #Rape hashtag to draw attention to their cause. The police have called on the accusers to file a complaint against the alleged offender, Keyvan Emamverdi, a former bookshop owner who studied archaeology. They have sought to assure women that they can do so anonymously and without fear of being accused of drinking alcohol or having extramarital affairs, both of which are illegal in Iran.
"They expose the suffering they have endured for years by expressing themselves in order to remedy a long-hidden trauma," said Azar Tashakor, a sociologist. The scope of the controversy was unexpected, and even the government has reacted. One of Iran's vice presidents praised women for speaking out and called on the judiciary to "confront" sex offenders.
"In the absence of a legal structure in Iran to systematically prosecute rapes, victims use disclosure as a weapon to obtain justice," Tashakor said.
But she expressed concerns that such disclosures "will not lead to profound social change".
On social media, Internet users have raised many concerns of their own, including over the tendency to blame and mistreat victims. "It's hard to know if people are telling the truth or not," said Samaneh Rostami, a graphic designer in the Iranian capital. "But talking about this issue is still a good thing, to be able to focus the public on what's happening, what's been happening for years," she said.
For the journalist Qodussi, it is crucial that the polemical issue has been brought to the public's attention. "Many people have gained knowledge of the subject" for the first time, she said, adding that that was a "great achievement for Iranian women". — Agencies
https://saudigazette.com.sa/article/597401
--------
How to Build Inclusive Sports Communities for New Zealand Muslim Women
By Eleanor Wenman and Kirsty Sharp
02 Sep 2020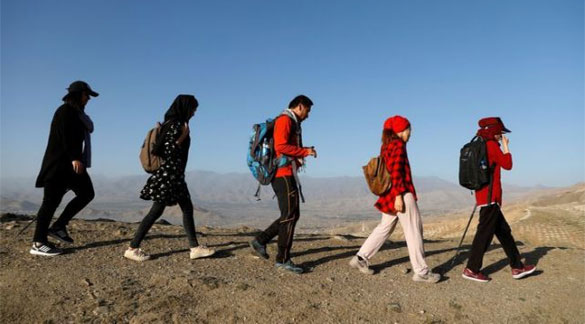 A young girl playing football. Photo: Supplied / Asia Media Centre
----
In a cross-sector, cross-cultural collaboration, Waikato University's Professor Holly Thorpe and Dr Nida Ahmad undertook a research project examining cultural inclusion in New Zealand sport and how Muslim women do - or don't - take part.
Their research grew out of discussions they had with each other after the March 15 attacks in Christchurch.
"We were all asking ourselves what we could do to help in the situation or to improve New Zealand, recognising that we had a lot of work to do," Thorpe said.
She had been working on a Marsden Fast-Start project looking at youth engagement with informal sports in sites of war, conflict and disaster, while Ahmad was nearing the end of her PhD.
With support and funding from the university and Sport New Zealand, they embarked on a mission to capture Muslim women's experiences in New Zealand sport and how they participate.
Thorpe and Ahamd began looking across the Waikato, Wellington and Auckland, talking to 38 Muslim women and 12 sports facilitators across all levels of sport, from high school to regional up to national.
A similar research project was underway in Christchurch, run by Sport Canterbury and the Christchurch City Council. Together, researchers on the two projects worked with Sport New Zealand to produce the Building cultural inclusion in sports report, which had its soft launch in late July.
For Ahmad and Thorpe, one of the illuminating themes to come out of their research was how Muslim women were perceived by others in the sports sector.
"The biggest thing was this one-dimensional understanding of Muslim women, which is often problematic, especially within the sports sector. I think it ends up fusing religion and culture together, which shouldn't be the case. Muslim women are diverse," Ahmad said.
"Their culture varies, their identity varies, their race, ethnicity, education, all of that varies."
The women they spoke to were racially and ethnically diverse: Ethiopian, Egyptian, Indian-Fijian, Indian, Jordan, Kurdish, Māori, Malaysian, Pakistani, Palestinian, Persian, Sri Lankan, Somali, and Syrian. Of the participants, 18 were born in Aotearoa New Zealand and 32 had migrated.
Muslim women interviewed often reported sport was important for their wellbeing and relationships but found there were several barriers that could prevent them from taking part.
These barriers ranged from location, cost, or family concerns, but the main barrier was feeling excluded.
In interviews, sports facilitators often suggested families and cultural restrictions were the main barriers for Muslim women.
But in stark contrast, the women Ahmad interviewed often pointed to exclusion as the biggest barrier - a feeling of not being welcomed by staff and patrons at sports facilities. This feeling could play out through a lack of cultural understanding, or a lack of safe spaces including facilities like prayer rooms.
Uniforms could form a large part of the issue too: all of the Muslim women identified dressing modestly as important when it came to sports. But this meant certain sports, such as netball and gymnastics became harder to take part in, due to uniform restrictions.
These themes came out in focus group discussions, led by Ahmad, a Muslim woman herself. Once she started these discussions with Muslim women, word of what they were doing "spread like fire", she said.
"A lot of the women wanted other women to take part, so they spread it through their networks and that's kind of how it arose."
At the same time, Thorpe and Ahmad found a relative silence coming from the sports sector.
"We did send invitations to the leaders of all the sports organisations in New Zealand, whether it's netball, football, etcetera. And we didn't hear anything back, which is striking to us when we see policy documents around building inclusion and cultural diversity in sport," Thorpe said.
The people from the sports sector that opted to take part were those at the grassroots level - the ones already working through issues of diversity and inclusion.
"A lot of it was happening through [the grassroots facilitators] trying to educate themselves and they were really calling out 'we need help here. We need cultural education programs. We need support from the top down to help us'."
From the report came eight key recommendations, including cultural training within the sector and the importance of creating safe spaces for Muslim women.
For Thorpe and Ahman, they felt a responsibility to ensure their report had a tangible impact and wasn't just an academic article that disappeared into the pages of a journal.
They've already taken steps down this path, with a workshop they recently hosted in Hamilton, with Muslim women and the sports sector showing up to discuss diversity issues.
One thing Thorpe and Ahmad immediately noticed was that the Muslim women's voices got louder and louder throughout the discussion - partly due to safe space they could talk in.
"So, we had a private prayer room, little things like that, and when they looked around the room, they saw women that looked like them. They weren't sitting there nervously as the only Muslim woman in the room," Thorpe said.
As the women talked, she saw the sports sector people lean in and listen. Thorpe and Ahmad were able to see the impact their work - and their report - was having.
Coming away from their workshop, they already saw facilitators and Muslim women collaborating to sew sporting hijabs, and a sports facilitator working at swimming pools throughout Auckland starting discussions with women about what they needed.
Steps like these are the start of a longer journey to building inclusive sports communities, but what's the best thing the sports sector can do to keep this going?
"Show up. Show up, show up," Ahmad said.
"When conversations involve marginalised communities, there's heavy work that gets done by us. So, it's nice when people show up, listen, learn, and be open."
https://www.rnz.co.nz/news/sport/425078/show-up-how-to-build-inclusive-sports-communities-for-nz-s-muslim-women
--------
Three Thousand Women Have Been Given Jobs in Agriculture in Balkh Province of Afghanistan
By Mohammad Haroon Alim
02 Sep 2020
The provincial department for Agriculture and Livestock has said that 3,000 women are involved in agriculture in the northern Balkh province of Afghanistan.
The Agriculture and Livestock Ministry through National Horticulture and Livestock project has provided these women farm opportunities in the center and 12 other districts, the provincial office for Balkh said.
The women pictured are working in gardens built by the Ministry of Agriculture, through the ministry's gardening projects.
The Ministry of Agriculture said in a statement that these women have been trained in all methods of cultivating, growing, and harvesting different types of vegetables and are familiar with its processing instructions.
The ministry added, that 16 kinds of vegetable seeds have been distributed to these women, and greenhouses of various sizes, as well as vegetable and fruit processing centers, have been set up.
A number of women have urged the ministry to expand such projects in other districts.
Women so far have been able to bring positive change in their lives alongside men in the family by involving in such gardening projects.
https://www.khaama.com/balkh-3000-women-occupied-in-agriculture-876876/
--------
Dubai Business Women Council launches programme to assist women entrepreneurs
September 02, 2020
Dubai: Business setup advisory firm Creative Zone and the Dubai Business Women Council have launched 'She Leads' to accelerate and incubate 100 women-led startups from UAE.
The ten-week program will train, support and nurture the country's brightest women entrepreneurs. Women above the age of 21, residing in the country with an existing business or a concrete business plan are eligible to apply for coaching, networking and learning opportunities.
Two of the most promising applicants will receive a set of free business solutions such as trade license, tax and legal services, co-working spaces amongst many others.
"Business incubators and accelerators play an important role in the entrepreneurial ecosystem by not only offering training and services but also connecting business owners to opportunities and resources," said Lorenzo Jooris, CEO of Creative Zone in a statement.
All training modules and workshops will be taught online by renowned industry experts, coaches and business leaders based in the UAE and abroad, focusing on business launch strategy, funding and scaling, impactful leadership, marketing, finance and distribution.
The programme, which is the first of its kind to be launched in Dubai, helps women build successful businesses by assisting them in developing "critical capacities" such as getting access to capital, networking and technical assistance.
"Despite the rapid increase in the number of women-owned firms in recent years, women still face significant barriers to growth," said Nadine Halabi, Business Development Manager of the Dubai Business Women Council.
Once the programme is completed, some of the most capable participants will get an opportunity to participate in 'X Scale' - the accelerator's second phase - where they will get a chance to pitch their business plan to investors, business moguls, and successful entrepreneurs.
https://gulfnews.com/business/company-releases/dubai-business-women-council-launches-programme-to-assist-women-entrepreneurs-1.73581516
--------
Dr. Chan Yoke Fun Has Won the ASEAN-US Science Prize for Women 2020 From COSTI
01 Sep 2020
BY R. LOHESWAR
KUALA LUMPUR, Sept 1 ― Universiti Malaya's Dr. Chan Yoke Fun has won the Asean-US Science Prize for Women 2020 from the Asean Committee on Science, Technology, and Innovation (COSTI), the US Agency for International Development (USAID) and Underwriters Laboratories.
Dr Chan, the head of UM's Medical Microbiology department from its Faculty of Medicine, was credited for her research on the hand, foot and mouth disease (HFMD) that resulted in a vaccine to combat the virus and brain infection disease in children.
"This award is timely in demonstrating the active role of women in preventive healthcare. It is a recognition for work well done, and signifies the opportunity for my team to do more.
"It has also empowered all Asean women scientists. Passion, perseverance and positive thinking help us to achieve greater heights," Dr Chan was quoted saying on the US Mission to Asean online portal.
Asean COSTI chairman Professor Andy Hor congratulated Dr Chan as well as Dr Shefaly Shorey, who received an honourable mention, for their scientific achievements and contributions.
"Since its inception in 2014, the Asean-US Science Prize for Women has continued to showcase the many talented scientists in Asean.
"We offer our best wishes to all the national finalists and trust that they will inspire the next generation of women scientists to scale new heights in their scientific journey," he said on the same portal.
Dr Chan will receive US$20,000 (RM86,900) as part of the award while Dr Shefaly was awarded US$5,000.
https://www.malaymail.com/news/malaysia/2020/09/01/malaysian-scientist-wins-prestigious-asean-us-science-prize-for-women-2020/1899168
--------
Malala Yousafzai's S Book Club Is Starting In October And We Really Want To Join
02 Sep 2020
Malala Yousafzai's keeping herself busy ever since she graduated college in the middle of a pandemic.
The Nobel Peace Prize winner is joining forces with a subscription book club, Literati to start her very own book club!
The startup, that had previously only focused on children's books, has enlisted Stephen Curry, Susan Orlean, Richard Branson, the Joseph Campbell Foundation, and of course Yousafzai to head up their own curated book clubs.
Malala has named hers Fearless and has vowed to choose underrated books by marginalised voices.
"Sign up to join me and together we'll explore books from new voices and prominent writers — women with bold ideas and storytellers who show the world from their unique perspective," she wrote on Instagram.
And she's got great taste; in a recent interview with Glamour, Yousafzai revealed what she was currently reading.
"I started the book Why I'm No Longer Talking to White People About Race by Reni Eddo-Lodge, and I finished Winners Take All by Anand Giridharadas," she had shared.
"Malala has always been a perfect choice for us obviously just because she is so aspirational," Literati's CEO and founder Jessica Ewi told Forbes. "
She's just admired by so many people. And she's just a fanatic reader. Fanatic reader, in love with books, she feels at home with education. We just knew this is someone who cares deeply about books and deeply about reading. For our brand she is the perfect mind in the middle between our kids' brand our luminary brand. So she's been really wonderful to work with."
The book club platform, which launches next month, will cost $24.95 per month; members are posted a print copy of whichever book the head of the club has picked. They'll also get limited release access to Literati's iOS app, a social platform for members to discuss each book, which is currently in beta.
https://images.dawn.com/news/1185720/malalas-book-club-is-starting-in-october-and-we-really-want-to-join
--------
7 history-making moments that occurred for Saudi women in the last few months
OLIVIA MORRIS
In the last few years, things have changed drastically for women in Saudi Arabia when it comes to their rights and female empowerment.
The changes are part of the many initiatives under Crown Prince Mohammed bin Salman's Vision 2030 scheme, an ambitious post-oil economic plan, which has a major focus on women's rights in the Kingdom.
Just three months after he stepped into the role in 2017, the Crown Prince unveiled in a royal decree, women would be able to secure driving licenses from June 2018 and he has gone on to do much more.
Then, in March 2018, it was announced by the Ministry of Justice that women who are divorced in the country would be able to instantly retain custody of their children.
Under his plans, women are now also able to attend sports events in stadiums in three cities, female students in the Kingdom are now allowed to carry their phones while on campus and as of August 2019, women aged over 21 are now allowed to travel independently.
In the last few months alone, there have been many notable history-making moments and appointments in Saudi Arabia paving the way for women.
Here's seven history-making moments which have occurred for women in the Kingdom just recently.
A female member of the Saudi Royal Guard performing her duties
Back in June, Moaid Mahjoub, Director of Government Affairs, External Relations and Protocol at Princess Jawahar Al Saud's Private Office, posted a photo on Twitter of a female member of the Saudi Royal Guard performing her duties.
"Historical moment at Saudi Royal Guard Regiment. Thanks to The Crown Prince, His Royal Highness Mohammed Bin Salman Bin Abdulaziz Al Saud," Mahjoub captioned the photo.
It was announced in October last year women would be able to start joining the military and land forces in the Kingdom in a wide range of positions including corporals and sergeants. This could be across any of the armed forces in Saudi Arabia including the Strategic Missile Forces, Armed Forces Medical Services, Saudi Arabian Navy and the Air Force.
Princess Reema's new official appointment
HRH Princess Reema bint Bandar Al Saud has officially been elected as a member of the International Olympic Committee (IOC) on Friday.
It's a history-making moment, as she becomes the first Saudi female ambassador to be appointed as a member of the IOC.
Upon her official appointment, the princess took to Twitter to share how "honoured" she was to be elected onto the committee.
"Thank you to the Custodian of the Two Holy Mosques King Salman, HRH Crown Prince, and Prince Abdul Aziz bin Turki Al-Faisal [President of the Saudi Arabian Olympic Committee] for their support," she added. "It has been an honour to serve my community through the universal language of sports."
A groundbreaking court ruling
In a court ruling that occurred in the Kingdom in July, it was stated: "An adult, rational woman living independently is not a crime".
Prior to this ruling, the parents of a woman who had disappeared or was living along without gaining permission from their guardians would be able to file a report with the police, according to Gulf News. It was known as the 'absenteeism' law.
However, the latest ruling that women can live independently could drastically improve gender equality in Saudi Arabia, was hailed as "historical" by lawyer Abdul Rahman Al Lahim.
"A historic ruling was issued on Wednesday, affirming that independence of a sane, adult woman in a separate house is not a crime worthy of punishment," the lawyer said on Twitter at the time. "I am very happy with this ruling that ends tragic stories for women."
Saudi Arabia appoints its first female cultural attaches
Last month, three female cultural attaches were appointed, which is a first for the nation.
The appointment was made by the Education Minister for the Kingdom, Dr. Hamad bin Mohammed Al-Asheikh, who determined the new positions of the three Saudi women, all of whom are educators, according to the nation's state news agency.
Fahda bint Abdul Aziz Al-Asheikh has been appointed as cultural attache in Ireland; Dr. Amal bint Jameel Fatani has been appointed cultural attache in the UK; and Dr. Yusra bint Hussain Al-Jazairi has been appointed as acting cultural attache in Morocco.
Female Secretary-General of Tabuk's regional council appointed
Last month Dr. Khulood Mohammed al-Khamis was appointed Secretary-General of Tabuk's regional council, it made her the first woman to hold this role across the entire Kingdom.
Having worked as an associate professor in the science department at the University of Tabuk, Dr. al-Khamis knows the area well.
To solidify her new role, the new secretary-general met with the Governor of Tabuk Region Prince Fahd bin Sultan bin Abdulaziz on Monday after her new appointment was announced.
The governor expressed how confident he was in Dr. al-Khamis being the first woman to hold such a position.
"His Highness congratulated Dr. Khulood al-Khamis on this confidence as the first woman to hold the position of Secretary-General of the regional council at the level of the Kingdom, wishing her continued success in her new work," a statement said about the pair's meeting which was obtained by the Saudi Press Agency.
10 women in senior positions at Two Holy Mosques
In mid-August, Saudi Arabia's General Presidency for the Affairs appointed 10 women into senior roles at the Two Holy Mosques.
Per a statement issued to the Saudi Press Agency (SPA), the latest appointments are "empowering women to assume leadership positions is an important subject that will reflect on the development and the economy".
The statement also added that the new appointments are set to "support the process of creativity and achieving the principles of quality and the highest standards of excellence in order to achieve the generous aspirations of the wise leadership".
First female director-general appointed in the Foreign Ministry
In late August, another historical appointment was made with the announcement from the Saudi Foreign Ministry that Ahlam Bint Abdulrahman Yanksar would take on the role of director-general of the ministry's department of cultural affairs. This makes her the first female figure to hold such a senior post in the Kingdom, per Gulf News.
Having obtained a master's degree in international business administration from the University of London, Ahlam has had a successful career working in both the Ministry's undersecretary for political and economic affairs. She has also worked in the Saudi embassy in London, where she studied, in the economic and cultural section.
It's clear things are changing rapidly for women in the Kingdom, which is very exciting to see.
https://emirateswoman.com/7-history-making-moments-occurred-saudi-women-last-months/
--------
Many Stranded Nigerian Women Living In Crowded Homes In Saudi Arabia Seek Help To Return Home
AUG 31, 2020
Scores of Nigerian women in Jeddah, Saudi Arabia, are seeking assistance to return home.
The women currently live in four overcrowded homes in the city, SaharaReporters gathered.
Alade Abdulaziz, a leader of the Nigerian community in the country, told SaharaReporters that the Nigerian consulate in Jeddah botched a flight arrangement to bring the women home.
He said he had almost concluded a deal for a flight to evacuate the women on August 25 but stopped when the Nigerian consulate office in Jeddah offered a purportedly better arrangement.
"This all started when the consulate said it was okay for me to organise some of the girls for evacuation," Abdulaziz said. "It is a process I hoped would take a week, but it has stretched on for three weeks now, and not one flight has left. Thankfully, they called me from the consulate today (Thursday). They said they had better travel plans than ours. My concern is when their aircraft will take off."
Abdulaziz said 45 women in three houses, including those in his home, could face starvation if they are not immediately repatriated.
"I have 18 of them in my home, where I am staying with my wife, my son and my daughter. The ladies are living on the little money they came with from their employers. Some of them have been here for five months, even me and my family may go hungry if these girls don't leave soon… within the week."
He said the women were rescued from their abusive employers whom they worked for as domestic workers.
According to him, aside from the chance to be evacuated by the Nigerian government, the other option for the women is to report to deportation camps where they would stay much longer before being deported by the Saudi Arabian government.
"Since this month started, I have made at least 400 calls, trying to get out ladies trapped in their employer's house," Abdulaziz said. "Not all of them received ticket money from their bosses. Some could not endure the two years and had to run away."
If the Nigerian government fails to repatriate the women, Abdulaziz said they could either return to the houses of the employers they ran away from and obtain a clearance document stating that they committed no crime or pay money to get cleared at any of the country's immigration offices.
"I have the names of more than 200 'runaways. We are appealing to the Nigerian government to beg the Saudi government to wave the clearance fee so that they can be cleared at immigration for free," he said.
In a video sent to SaharaReporters, some of the women begged the Ooni of Ife, Enitan Ogunwusi and the chairperson of the Nigerians in Diaspora Commission, Abike Dabiri-Arewa, to help facilitate their repatriation to Nigeria.
"Abike Dabiri we beg you. Ooni of Ife, we call on you. We do not want to return to Nigeria through deportation," they pleaded in Yoruba. "We hear Nigerian airports would be open to international flights on August 29 – now September 5. Our luggage is here with us. Please help us return."
One of the women said healthcare at the deportation camps was grossly inadequate, pleading that she did not want to end up in those camps.
"I've heard people die there, especially when they are sick," she said. "One of my friends was deported this month. I do not want to go there. I will be forced to if the evacuation flight does not come through."
Some of the women told SaharaReporters that they had not received any forms of assistance from Nigerian consulate in Jeddah.
http://saharareporters.com/2020/08/31/many-stranded-nigerian-women-living-crowded-homes-saudi-arabia-seek-help-return-home
--------
Egypt: Suspected mass sex abuser to go on trial
September 02, 2020
Ramadan Al Sherbini
Cairo: Egypt's chief prosecutor has ordered a criminal trial for a young man at the centre of alleged mass sex assaults over the past three years.
The country's public prosecutor Hamada Al Sawi referred the Egyptian man, identified as Ahmed Bassam Zaki, to the Criminal Court on charges of sexually assaulting three underage girls and blackmailing them and another woman of dishonouring them to coerce them into continuing sex relations with him.
Ahmed, believed to be in his 20s, is also charged with violating the private life of one victim and taking drugs. No specific date has been set for his trial.
The chief prosecutor's decision came after investigations with Ahmed, who was arrested in July, and testimonies given by victims including screenshots of his text messages and phone chats, legal sources said Wednesday.
In July, Ahmed was at the heart of a high-profile online campaign that accused him of sexually abusing and blackmailing dozens of Egyptian and foreign women, allegations that have sent shockwaves across Egypt.
Scores of women turned to social media, posting chilling testimonies claiming that Ahmed, a former student at the American University in Cairo, had blackmailed them to succumb to his sexual demands.
https://gulfnews.com/world/mena/egypt-suspected-mass-sex-abuser-to-go-on-trial-1.73583517
--------
URL: https://www.newageislam.com/islam-women-feminism/aysha-hussan-kiwi-teen-bolts/d/122776
New Age Islam, Islam Online, Islamic Website, African Muslim News, Arab World News, South Asia News, Indian Muslim News, World Muslim News, Women in Islam, Islamic Feminism, Arab Women, Women In Arab, Islamophobia in America, Muslim Women in West, Islam Women and Feminism