New Age Islam News Bureau
22 Nov 2013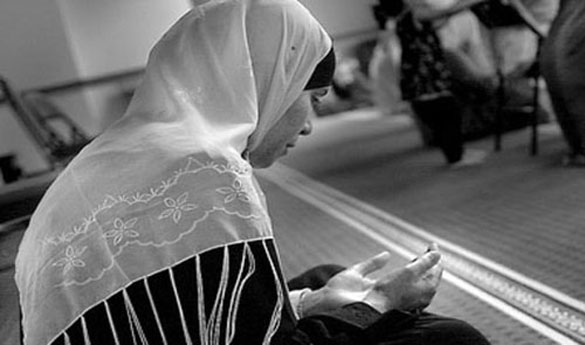 A study shows that Muslim women are more likely to suffer Islamophobic attacks than men in Britain
----------
• Ayesha Reveals She Got Rs 2 Crore from Saudi Arabia for Terror Funding in India
• Sayeeda Warsi Defends Islam in British Parliament
• Study details Islamophobic attacks on Muslim women in UK
• Senators for crackdown on sexual assault in US army
• Turkey seeks to lower divorce rate
• Journalist in Somalia Held For Saying She Was Raped
• 'Yes We Can' Woman Controls Nigerian Finances
• 8 Year-Old Girl Divorces Her Husband, 14, In India
• HIV-Positive Women in Iran Face Ignorance, Stigma
• Christian Woman Jailed in Bali for Insulting Hindu Offerings
• Female expat dependents allowed to teach on annual permits
Compiled by New Age Islam News Bureau
URL: https://www.newageislam.com/islam,-women-and-feminism/new-age-islam-news-bureau/london-slaves--three-women-freed-after-30-years--captivity/d/34544
--------------
Ayesha Reveals She Got Rs 2 Crore from Saudi Arabia for Terror Funding in India
Santosh Singh Posted online: Fri Nov 22 2013
Patna: Key accused in the Lakhisarai funds racket, Ayesha Bano and her husband Zubair have revealed they had been getting funds from Saudi Arabia and Pakistan. Ayesha told a joint team of Lakhisarai and Jamui police that she alone received Rs 2 crore in last one year in her bank account to transfer it to various accounts on instruction from top bosses from Pakistan and Saudi Arabia.
However, Ayesha and Zubair did not confirm transaction of Rs 1 lakh to IM operative Mohammed Waqas at a Mangalore flat.
The two said they didn't know the identity of people whose accounts they were told to transfer the funds. Zubair, who lived in Saudi Arabia before returning to Mangalore, said he was lured into the racket with the incentive of getting a "good commission".
The couple also revealed over a dozen names involved in the funds racket including one Mohammed Kalimuddin from Assam and another from Kerala. Lakhisarai Superintendent of Police Rajiv Mishra told The Indian Express, "The Mangalore couple has given several names who were beneficiaries of the funds transferred. We are still verifying them and cannot disclose names at this stage of investigation". Asked if the two were linked to terror funding, the SP said there had been no conclusive leads so far. Lakhisarai police had taken Zubair, Ayesha, Gopal Goyal and Pawan Gupta on remand for three days. They have been sent to jail.
Sources said that the district police had studied transactions of over 50 bank accounts and listed some beneficiaries to get further details. Meanwhile, Jamui, Munger, Bhagalpur and Banka police have already been alerted to keep eye on such transactions in coordination with banks.
http://www.indianexpress.com/news/ayesha-reveals-she-got-rs-2-crore-from-saudi/1198043/
------------
Sayeeda Warsi defends Islam in British parliament
November 22, 2013
LONDON: In a strong rebuke to the extremist views of UK Independence Party member Lord Pearson, Faith Minister and Britain's most senior Muslim politician, Baroness Warsi said he was either "ignorant" of Islam or was deliberately attempt to perpetuate a "distorted" image of the faith.
Lord Pearson in an outrageous and deeply intolerant speech during a debate on Islam in the House of Lords said there was a growing "dark side" within British Muslims. He said "part of Islam's problem" were sections of the Holy Book that "commands the faithful to kill the unbelievers."
"We see large and growing Muslim communities which are set against integration with the rest of us. We see thousands of home-grown potential terrorists. We see Sharia law running de facto in our land and we see a birth rate which is several times ours."
Lord Pearson, the former leader of the United Kingdom Independence Party (UKIP), is a close friend of Girt Wilders (Dutch anti-Islam MP who made the film Fitna) and often rants against Islam.
Lord Pearson's, speech and his extremist views were challenged by every single parliamentarian participating in the debate: Lord Bhatia, Lord Sheikh, Baroness Uddin, Lord Ahmed, the Bishop of Birmingham and several others.
Responding on behalf of the UK Government, Lady Warsi said: "Islam, like all world religions, neither supports, nor advocates, nor condones terrorism. Al-Qaeda's ideology is fundamentally at odds with both classical and contemporary Islamic jurisprudence. That is why the majority of Muslims across the globe reject their ideology.
Talking about the killing of Drummer Lee Rigby, she said: "If Islam justified terror, then we would never have seen the out and out condemnation of this brutal murder by the British Muslim community."
She added: "To be an adherent, one must also be a historian. This is a point that the late Benazir Bhutto, the first female Prime Minister of a Muslim country, once put particularly well when speaking of teachings in the Quran. She said: "In an age when no country, no system, no community gave women any rights, in a society where the birth of a baby girl was regarded as a curse, where women were considered chattel, Islam treated women as individuals."
Baroness Warsi recently visited Washington DC to deliver a series of speeches on faith and to highlight the persecution of Christians and other minorities including Shias around the world. She told Lord Pearson not to use his position in parliament to tell "scare stories" about any one religion.
"Deep, entrenched anti-Muslim bigotry goes against everything this great nation stands for," she said. "I am concerned that the deeper Islamophobia seeps into our culture, the easier becomes the task of extremists recruiting."
http://www.thenews.com.pk/Todays-News-2-215471-Sayeeda-Warsi-defends-Islam-in-British-parliament
--------------
Study details Islamophobic attacks on Muslim women in UK
World Bulletin / News Desk
November 22, 2013
A study conducted by Dr Chris Allen, a social policy lecturer at the University of Birmingham, has detailed the feelings of British Muslim women about Islamophobia in the UK.
The findings, which were presented in the House of Commons on Wednesday, were derived from interviews with 20 British Muslim women aged between 15 and 52. In the interviews, the women detailed their personal experiences of Islamophobia in the country.
One 28-year-old participant recalled an incident in which a man attempted to run her over while hurling abuse when she asked him to remove a vehicle that was blocking the drive of her house.
In other cases, decomposing pig's heads were placed outside of a house, while another interviewee said that fireworks were thrown through her letterbox.
Incidents range from name calling to physical abuse, including spitting.
In March, a report published by the Tell Mama a hotline for Islamophobic crimes and incidents said that 58% of all verified incidents between April 2012 and April 2013 were against women. 80% of those crimes against women were due to their Islamic dress.
The study is the first of its kind to give a voice to female victims of Islamophobia in the UK.
http://www.worldbulletin.net/?aType=haber&ArticleID=123411
------------
Senators for crackdown on sexual assault in US army
November 22, 2013
WASHINGTON : With Senate action to overhaul the military's handling of sexual assault cases certain, senators debated an emotionally charged proposal on Wednesday to strip commanders of their power to decide whether many serious criminal charges should go to trial.
The debate came as the Senate considered amendments to its annual defense policy bill - the National Defense Authorization Act - a measure that already includes more than two dozen reforms that will radically alter the way the military responds to violent sex crimes.
Lawmakers including Senators Kirsten Gillibrand of New York and Claire McCaskill of Missouri introduced amendments seeking further reforms, but they sharply disagreed on Gillibrand's proposal to strip commanders of their power to decide whether serious crimes are prosecuted in court.
The Senate was provoked to action on the sexual assault issue earlier this year after a spate of embarrassing sex-related incidents in the military and a Pentagon report showing a 37 percent jump in the estimated number of cases of unwanted sexual contact last year.
Critics of Gillibrand's amendment said it would undermine the authority of military commanders and fail to boost reporting of sexual assault and rape, but proponents said the military justice system required a fundamental change to address its persistent problems.
"We've had 20 years of promises that this problem would be fixed," said Senator Barbara Boxer, a California Democrat. "Let's be clear: There's only one amendment that puts in place a fundamental change and that's the Gillibrand amendment."
Political parties splintered over the proposal.
Democratic Senator Jack Reed, a former Army Ranger, said it would erode military command authority, and Republican Senator Lindsey Graham, an Air Force Reserves judge advocate, said it amounted to telling commanders they are "intellectually insufficient to do this job."
"I cannot stress to my colleagues enough how ill-conceived this system is from a military justice point of view and the damage you are going to do to the command and to the fighting force if you go down this road," Graham said.
But proponents said the military had demonstrated over years that it could not deal with the problem. They voiced skepticism that the changes would affect command authority and told heart-wrenching stories of women and men affected by the crime.
Senator Lisa Murkowski, an Alaska Republican, said one of her nominees to a military academy had been sexually assaulted at the school and resigned her commission upon graduation.
"Her dreams have been completely dashed by what she experienced," Murkowski said.
It was not clear when the Senate would vote on the proposed amendments on sexual assault. Debate on the wide-ranging bill, which sets policy on everything from defense spending to military procurement, could drag into December, with political leaders still divided on how many amendments to permit.
The measure includes provisions to strip commanders of their ability to overturn jury convictions. It requires a review of decisions not to prosecute cases, forces the dishonorable discharge of sexual assault convicts and makes it a crime to retaliate against victims who report assaults.
McCaskill, who has been a driving force behind many of the reforms, said the bill included 26 changes that "make our military the most victim-friendly criminal justice system in the world," including providing victims with an attorney to represent their interests.
McCaskill and other lawmakers proposed an amendment that included additional reforms, but she sharply criticized Gillibrand's effort to strip commanders of their power to decide whether to prosecute a criminal case by court martial.
She said Gillibrand's amendment assumed victims would "magically" come forward if commanders were stripped of their power to decide whether to prosecute cases.
"Our allies have done this and not in one instance has reporting (of the crime) gone up," she said.
McCaskill questioned other aspects of the amendment, including its failure to seek funds for changes that would be required to prosecute crimes from murder to sexual assault. She said the military estimated the cost at $100 million.
"We have to have a whole new system for arson, for robbery, for theft, for murder, for sexual assault," McCaskill said. "And yet she proactively in her amendment says we can't resource it. That is truly one that makes me scratch my head."
http://www.nation.com.pk/pakistan-news-newspaper-daily-english-online/international/22-Nov-2013/senators-for-crackdown-on-sexual-assault-in-us-army
------------
Turkey seeks to lower divorce rate
World Bulletin / News Desk
November 22, 2013
Turkey has launched a family-oriented educational program to lessen the increasing divorce rate and give families one more chance through therapy and consultation services.
While about 80 percent of divorced people remarry, 17 percent of them remarry their former spouses, research figures showed.
To combat the issue, the Ministry of Family and Social Policies has announced an initiative named the "family consultation project" with 6,000 experts specially trained in the consultation of couples across the country.
"That 17 percent means 20,000 people. We worked on this figure to analyze the reasons for remarriages among former spouses with the help of the academic world," Minister of Family and Social Policies Fatma Sahin said. "We observed that lack of communication and economic problems affect the family."
Noting that the technical infrastructure is prepared, Sahin added, "In the first phase we will start with four sessions. After the first phase, the family will decide whether a more in depth consultation is necessary and we will carry this out with different methods and will follow the cases until the end."
While the divorce rate was 16.9 percent in 2001, it increased to 20.03 percent in 2010.
And the Ministry of Family and Social Policies works hard to preserve families from being broken apart.
http://www.worldbulletin.net/?aType=haber&ArticleID=123419
------------
Journalist in Somalia held for saying she was raped
Heather Saul, The Independent | Nov 22, 2013
A woman has been arrested in the capital of Somalia after alleging in an online video interview that she had been raped by a colleague at gun point. Mohamed Bashir Hashi, the journalist who interviewed the 19-year-old woman in Mogadishu has also been arrested. The two men accused of raping her, however, have not.
The UN has now called for a full investigation into the case, despite Somalia's UN backed government refusing to become involved in the judicial process, according to the BBC. The alleged victim is also a journalist and works for the Mogadishu state owned Kasmo Voice of Women radio station. She told Hashi at the Shabelle Media Network, a privately owned station, that one colleague had threatened her with a pistol as the other forcefully took her into a bedroom.
"Both of them raped me several times, destroying my pride and dignity," the AFP news agency quotes Hassan as saying. "I am appealing to the government to take legal action against the rapists, they might have done the same to other poor girls."
The men refused to release her until the following morning, she said. The interview was posted on the internet by Shabelle and was picked up by Somali news sites, before police arrested the alleged victim, Mr Hashi and the Shabelle station manager.
The Shabelle station manager has since been granted bail by Somali authorities, but the two others remain in custody.
http://timesofindia.indiatimes.com/world/rest-of-world/Journalist-in-Somalia-held-for-saying-she-was-raped/articleshow/26172012.cms
-----------
'Yes We Can' woman controls Nigerian finances
November 22, 2013
On a day last month when the US government was still shut down and the streets of Washington were emptier than usual, it was a refreshing contrast to meet Nigeria's Finance and Economy Minister, Ngozi Okonjo-Iweala.
Okonjo-Iweala is clearly a woman on a mission. She is also a realist. She knows that on a range of critical issues, the stakes are very high for her and her fellow reformers in Nigeria.
From ongoing corruption to explosive population growth, much can go wrong with her country's future. But the minister is clearly guided by a strong sense of being present at the creation of a new Nigeria.
Africa's most populous nation faces big challenges, none bigger than youth unemployment, which is at levels close to the Spanish and Greek numbers.
But unlike in those two countries, staggeringly large numbers of entrants to the jobs market will need to find employment in Nigeria every year.
Nigeria may become the third-largest country in terms of population by the end of the 21st century.
To deal with that enormous challenge, the government has initiated a multitude of initiatives, such as promoting youth skills and entrepreneurship. Okonjo-Iweala, in particular, has seen to it that more of Nigeria's oil money is swept into the government's coffers.
The reason is simple: the oil wealth that Nigeria has must be used well. The country has large investment needs, not just in infrastructure, but also in education and the economy.
At a time when many in the West tend to pooh-pooh the virtues of prudent macroeconomic management, Okonjo-Iweala (almost) comes across as a fan of the Washington Consensus. And why not? Africa, long considered the world's "sick man", may be finding its way, even independently of the recent boom in commodities, says the minister.
A key part of the equation, she argues, is that in many African countries a healthy crop of technically competent and politically adept policymakers has taken the reins in the economic and financial sectors.
Nigeria's President Goodluck Jonathan surprised his countrymen when he removed all fuel subsidies on January 1, 2012. Although a large oil producer, Nigeria imports about 85 percent of its petrol because of the frail state of its own refineries. The subsidies were thus a huge strain on the country's budget.
As in many other countries where such support has been removed, such as Indonesia, strikes and demonstrations followed. But while reformers in such countries caved in, Jonathan compromised. He reinstated some subsidies, but is committed to their complete removal.
In order to get ahead on the long to-do list, Okonjo-Iweala is more than aware that this is a time when her country and others in Africa must put the pedal to the metal as regards economic growth. "Let's not become complacent," she says.
Nigeria's 6 percent growth rate seems remarkable in comparison with global rates. However, when rapid population growth is factored in, it is not at all that impressive. Making real headway in positioning the country for a prosperous future would require Chinese-sized growth rates in the low double-digits, she says.
Her government is also relying more on the market and the private sector to help deal with some of Nigeria's most vexing challenges, such as providing its energy sector with more capacity.
For all the progress, big issues remain. According to international statistics, Nigeria has the most school-age children who are not attending any school.
Nigeria accounts for 10 million of the 53 million such children globally, although the minister has data-related doubts about whether that dubious honour and the overall number reflect reality.
Even so, there is no doubt in her mind that education is the key to Nigeria's future. Education also plays the key role in reducing the fertility rate. There is no better path to managing future population growth than keeping girls in school.
While Nigeria benefits handsomely from being well endowed with oil riches, the sector is coming under new forms of pressure. Corruption has long been a big problem in the oil sector, but now production is declining.
Increased domestic consumption may even endanger the country's ability to export much oil in the future. That would seriously dent export earnings and the national budget.
That is not a prospect any finance minister could welcome. At the same time, Okonjo-Iweala is fully aware that relying on oil revenues is a big fallacy.
While it can provide crucial resources, "oil doesn't really create any jobs". It is mostly a capital-intensive industry and, given recent trends in the sector, bound to become ever more so.
The centenary celebration of the unification of northern and southern Nigeria in January 1914 is just around the corner.
Despite the deep-seated economic and political problems in the country's north – especially related to Boko Haram, which has just been listed as a terrorist group by the US – Nigeria's reformist government is trying to preserve its momentum. A key to success will be whether the country's middle class keeps growing.
Income inequality continues to be a challenge, even though Okonjo-Iweala is quick to highlight that, on this key issue of moving gradually towards democratic equity, her country is performing better than Brazil and South Africa.
As economy and finance minister, she cautions against the simplistic enthusiasm of Western firms entering the Nigerian market. Many of them have a habit of just extrapolating population growth into (assumed) revenue growth and profits. It seems as if she perceives a certain amount of Western naiveté in this regard, a kind of replay of the once sky-high hopes Westerners had for penetrating China's market.
Even if the day of the interview had not been one on which the US government was largely shut down, talking with Nigeria's economy and finance minister gives one a distinct feeling of a person driven by a very clear-eyed can-do spirit.
Where others would just throw up their hands in view of the tremendous challenges, she is keen to persevere.
"If I hadn't felt that this was really the time to bring fundamental change to my home country, I wouldn't have taken the job when our president asked me to join his team," she says.
* Stephan Richter is the publisher and editor-in-chief of theglobalist.com. Follow the Globalist on Twitter: @theGlobalist.
http://www.iol.co.za/business/opinion/yes-we-can-woman-controls-nigerian-finances-1.1610129#.Uo_podK-rXA
--------------
8 Year-Old Girl Divorces Her Husband, 14, In India
November 22, 2013
An eight year old girl has become the youngest person ever to be divorced in India after she was married off aged just four.
Fatima Mangre was given away by her father Anil, from the Shravasti district of Uttar Pradesh state, in an arranged a marriage with 10-year-old Arjun Bakridi.
However when the boy arrived four years later to take his new bride away, Anil said he wanted the girl to wait until she was 18 before leaving.
He said: 'I finally realised that this practice of marrying off daughters so young was wrong and that she should have a childhood, and that it was my duty to provide that.'
However Arjun's father Dipak was unhappy with the decision, and an argument broke out after which Anil filed for divorce.
The state government of India's has called for an inquiry into the incident that happened last week at Nakhi village in the Shravasti district of India's northern state of Uttar Pradesh.
It ordered the probe after the New Delhi-based National Commission for Women (NCW) member Nirmala Samant sent a letter, demanding details of the divorce and threatening action against the parents of the girl and the boy.
She said: 'This is a scandal; we need more details before taking action. The girl's father must answer why he married her off at four years old and the boy's father must answer why he agreed to such a marriage and then went to demand the girl when she is barely eight years old.
'This is insensitive, controversial and objectionable,' she added.
However Fatima's father has already written to NCW, saying he should be pardoned because he stopped his daughter from being taken away by her in-laws.
'I have already admitted my mistake. Social pressures are high in our village. But the marriage has been annulled. I have admitted it was wrong to marry her off so early,' he said in a handwritten note.
He added: 'I now want to make things right. I want to give my daughter a good childhood. I will do everything to protect her.'
Mr Bakridi has gone into hiding following the altercation.
According to UNICEF, over 32.9 percent of the girls are married against the national average of 22.1 percent below the legally permissible age of 18 in the state.
The Shravasti district accounts for the majority underage weddings in India where the female literacy is just 19 per cent.
http://www.dailymail.co.uk/news/article-2509909/Indian-girl-8-divorces-husband-14-father-regrets-marriage-4.html#ixzz2lQ9qgkP7
--------------
HIV-positive women in Iran face ignorance, stigma
November 22, 2013
A new wave of HIV infections is well underway in Iran. This is cause for serious concern in a country where knowledge on preventing its spread is in short supply, while the age at which people start having sex has fallen, according to health workers. For women infected with the virus, life can be especially difficult.
The Iranian authorities have been talking about a "third wave" of HIV infections since last year.
"Many women are abandoned by their relatives"
Mehdi works at the Alborz Council for Support and Assistance, a charitable organisation that helps women and children infected with HIV in the city of Karaj. He holds educational workshops on the subject.
Ninety percent of the women we help in the impoverished areas of Karaj received the virus through their husbands, many of whom contracted the virus in prison, where they are sharing needles for taking drugs or for tattoos. The rest of these women are heroin addicts and were infected by sharing needles. Most of these women are abandoned by their relatives. Since some of their husbands died of AIDS and left them head of their households, we try to find jobs or a source of income for them [Editor's note: the Iranian government provides the necessary medicine to AIDS patients free of charge].
At the council, we also try to empower women so that they don't try to hide their disease. What's surprising is the behaviour of doctors and dentists, who have plenty of information about the disease, but still refuse to treat infected women. This is where we intervene. We introduce these women to doctors and dentists who are prepared to cooperate with us.
The problem is stigma attached to the disease in Iran. For example, the medical community in Karaj ostracized a female doctor who works with us, because she helped a mother infected with HIV deliver her child at the hospital. Other physicians told her that she had no right to deliver this woman's baby in the same hospital where people without HIV go. Fortunately, her child was born healthy and didn't have HIV.
"The medical community in one city ostracized a female doctor who helped deliver the baby of a mother with HIV"
We try to do everything we can to prevent infected women from committing suicide. We have a woman who set herself on fire from the neck down. We have also seen cases of women who want to get revenge by intentionally giving the virus to others. They think they can get revenge on the society that has turned them into outcasts. We try to prevent that, too, by talking to them about their anger.
Every month we give women between 1,000,000 to 2,000,000 Rials [about 30 to 60 euros] to spend on each of their children, on the condition that the child and the mother with HIV attend our meetings. We teach them how to deal with this disease, and how to tell people about their condition. We try to find them homes, we get psychiatrists to speak to them, and we take them out on picnics and trips every two weeks or so.
Medhi Iran
"Schools won't let us talk to students about how to use condoms"
Elaheh also works at the Council for Support and Assistance.
With this third wave of HIV, people need to be taught from a young age how to prevent spreading the virus. During President Mohammad Khatami's term, there were posters at high schools warning about risky sexual activities and methods of preventing HIV. This was discontinued under President Mahmoud Ahmadinejad. So far, in the three months since President Hassan Rohani has taken office, nothing has changed.
Every time we have tried to give information about HIV and AIDs in high schools, we were told that we were giving the students too much information [about sex]. This is while the age at which people start having sex in Iran keeps decreasing. [According to a recent survey, 40 percent of boys and girls have had sexual relations before age 18. Of those, 40 percent started having sex before age 14].
At a high school in the low-income neighborhoods of Karaj, we asked a teacher to bring to one side any girl with questions about sex, so that we could speak to them openly and teach them how to use condoms. But the school wouldn't let her. At this same high school, all 1,500 female students were tested for HIV and 19 tested positive.
There are four main prisons in Karaj, one of which is specifically for drug addicts. Many of these prisoners have HIV, but prison officials allow them to have conjugal meetings [during which the prisoner is allowed to have sex with his spouse]. They don't use condoms, and as a result their wives catch HIV. We spoke to the prison warden about this issue and were told that it was none of our business.
Another issue is that we don't have proper statistics on the number of people that die from AIDS, because their cause of death is put down as a 'heart attack'. We've tried several times to speak to officials about this but without any success.
http://observers.france24.com/content/20131120-hiv-iran-women-stigma-ignorance
--------------
Christian Woman Jailed in Bali for Insulting Hindu Offerings
November 22, 2013
A Christian woman residing in the Hindu-majority island of Bali was sentenced to 14-months in prison for calling Hindu offerings "dirty and disgusting," the Supreme Court recently announced.
"The defendant Rusgiani, who is also known as Yohana, has been proven validly and convincingly guilty of purposefully and publicly expressing herself in a way to ignite conflict and defame a certain religion in Indonesia," A.A. Ketut Anom Wirakanta said during the trial at the Denpasar District Court as written in the court ruling. "[The judges] have sentenced the defendant to one year and two months in prison."
The ruling was published by the Supreme Court earlier this month, even though the ruling was delivered on May 14 in the Denpasar District Court. Rusgiani has been detained in Bali since January.
The punishment was lighter than the two years imprisonment demanded by prosecutors.
The incident occurred on Aug. 25, 2012. Rusgiani, a Christian who had only been living Bali for three months at the time, arrived at the house of Ni Nengah Suliati in Jimbaran to pray for Suliati's mother-in-law, who was ill at the time.
As she left the house, Rusigiani reportedly saw Canang Sari laying in the street. The daily offerings — which generally include rice, flowers, bananas and betel leaf — are placed in the streets of Bali as a daily thank the Sang Hyang Widhi Wasa (the "All-In-One God").
"God cannot enter this house because there is canang here," Rusigiani said. "Canang is disgusting and dirty. My God is rich, He doesn't need offerings."
After receiving a report from Suliati, Bali police named her a suspect and charged her with Article 156 of the Criminal Code, which states that "a person who expresses feelings of hostility, hatred or contempt against one or more groups of the Indonesian population shall be punished with a maximum imprisonment of four years or a maximum fine of Rp 300 [$0.03]."
Neither side plans to file an appeal.
"The jail sentence is not for revenge or meant to torture [her], but it is a preventive, corrective, repressive and educative sentence to make the perpetrator realize what she has done and will not repeat it," Anom said as he read out the ruling.
I Nyoman Kenak, head of Parisada Hindu Dharma Indonesia, said during the trial that Rusgiani's statements could have insulted Hindu believers and encourage religious intolerance.
"The defendant's deed has tainted Hinduism," Kenak said.
http://www.thejakartaglobe.com/news/christian-woman-jailed-in-bali-for-insulting-hindu-offerings/
------------
Female expat dependents allowed to teach on annual permits
November 22, 2013
A prominent source at the Ministry of Labor has confirmed that females accompanying their expatriate relatives will be granted annual work permits that will enable them to work as teachers at private schools.
Such a move is considered "a tentative first step" toward legalizing the status of female teachers at private schools, he said.
The source said, "A statement from the Ministry of Labor has confirmed that companions of expatriates who want to work at private schools must possess a license or certification to be able to work."
The source also revealed that the results of continuous inspection campaigns at private schools will be announced next week. Several schools have already responded to the Ministry of Labor and legalized the status of their female teachers.
Many private schools have reported regular attendance of expatriate female staff following the distribution of work permit forms in the past few days.
Female members of staff are generally sponsored by their parents or spouses.
Many teachers had stayed home when the inspection campaigns began fearing arrest for being considered to be in violation of work and residency regulations. However, they returned upon assurances made by administrators that permits were an alternative option to transferring their sponsorships.
Nora Omari, deputy chairman of the National Education Commission at the Council of Saudi Chambers of Commerce and Industry, said that the Ministries of Labor and Education are conducting multiple meetings to find suitable options for the female companions of expatriates to work as teachers at private schools.
According to Omari, insisting on transferring teachers' sponsorship would have caused many schools to close down, as female teachers are reluctant to change their sponsorship and forfeit the advantages they gain from having their husbands and fathers as sponsors.
Many of these teachers have been in the Kingdom for over 20 years.
However, schools that have failed to transfer staff sponsorship may fall into the "red" zone of the nationalization scheme. As such, the new work permits are a sort of half-way house to reconcile the issue of sponsorship.
Meanwhile, the vice-chairman of the Committee on Education of the National Council of Saudi Chambers of Commerce and Industry has described the new work permits as "an opportunity" to continue educational work without the fear of the system grinding to a halt.
In addition, it helps organize and determine the number of teachers at private schools.
Such a step, he said, would benefit the Ministry of Labor in eliminating work irregularities.
According to an employee at the Education Guidance Department of Riyadh, who requested anonymity, the annual work permit was distributed to teachers at schools as an alternative to sponsorship transfer.
Permits must have the permit holder and sponsor's residency number, the name of the school, the duration of authorization, which will be granted a year at a time and the scope of work to be undertaken at the school that issues the permit.
The source said that numerous teachers at private schools in Riyadh have expressed relief at the issuance of work permits. With these permits, many have expressed more security with regards their status.
One teacher said, "Transferring my sponsorship to the school would have led me to lose the advantages I have from being under my guardian's sponsorship, which include medical insurance and travel tickets."
http://www.arabnews.com/news/481341
London Slaves: Three Women Freed After 30 Years' Captivity
Sandra Laville, Josh Halliday and Peter Walker
22 November 2013
Three women have walked to freedom from a south London house where they were held for 30 years in what police described as the worst case of modern-day slavery ever uncovered in Britain.
Police said on Thursday the youngest woman, a 30-year-old British citizen, had had "no contact with the outside world" and was probably born in captivity, possibly within the house in Lambeth.
All three women – a 69-year-old from Malaysia, a 57-year-old from Ireland and the British woman – were described as "deeply traumatised", and were being looked after by specialists.
The extraordinary story of how the women were rescued from three decades of fear and enslavement within an "ordinary house in an ordinary street" in south London emerged on Thursday after the Metropolitan police's human trafficking unit arrested an unnamed man and woman, both 67, at the same property in Lambeth, at 7.30am.
The pair, who are not British citizens, were bailed early on Friday morning until a date in January. They were arrested on suspicion of being involved in forced labour and domestic servitude, contrary to Section 71 of the Coroners and Justice Act 2009.
The arrest was the final act in a highly sensitive, secretive investigation aimed first at rescuing the women and then getting evidence to detain the suspects.
It began when the Irish woman made an audacious telephone call for help last month. She acted after seeing a television documentary and watching the founder of an organisation called the Freedom Charity being interviewed.
Aneeta Prem, the founder of the organisation, said it was a news interview she carried out after a documentary that led to the call for help. "The Irish lady saw me on TV and the name of the charity was a catalyst. That is exactly what they wanted, they wanted freedom," she said.
The charity contacted the police. Tense negotiations took place over a week during secret telephone calls that the women were able to make from the house, before – in a carefully choreographed rescue – the three women were able to walk out of the property on 25 October, where officers were waiting.
They were taken into specialist care, and over days and weeks they were coaxed into talking about what had happened to them. Detective Inspector Kevin Hyland, who leads the Met's human trafficking unit, said what had been uncovered in the home was like nothing the police had ever experienced before.
"In London we have investigated cases where people have been held in servitude or forced labour for up to 10 years, but 30 years is quite extraordinary and not something we have seen before," he said.
He added the youngest victim had probably spent her whole life "under the control or in the company of these people".
Hyland said the three women were highly traumatised and were being kept in a place of safety. He said it had taken time following their rescue for them to be able to talk to the police.
"There are a lot of difficulties with the victims," he said. "These are deeply traumatised people and we are getting professional help to establish the events that have happened to them.
"It's been a very difficult process to establish the facts, one that we haven't experienced before.
"When we had established the facts we conducted the arrests.
"We've established that all three women were held in this situation for at least 30 years.
"They had limited freedom, there was some controlled freedom but their lives were allegedly one of domestic servants or forced labour. They were living in a normal community, but that's not unusual for cases of servitude, trafficking or forced labour."
More details of the rescue emerged later on Thursday. The Met police said the initial call to the charity was made by the Irish captive on 18 October, after the women had watched a documentary about forced marriage.
The woman told the helpline she had been held against her will in a house in London for more than 30 years. She also said there were two others with her.
The charity passed the information on to the police and detectives began to investigate to establish the exact location where the women were being held.
At the same time, workers from the Freedom Charity maintained contact with the women in a series of secret phone calls.
The call to the charity came through some time after the TV documentary was broadcast.
Prem said her workers treated "every call as a last chance" and immediately sought to help the women. "We gained their trust over a period of telephone calls when they could telephone. That had to be done in secret," she said.
"They were very brave to carry on with that. It was very difficult for them to get to the telephone. They gave us set times when they were able to speak to us."
The rescue was planned for 25 October when arrangements were made to meet them at an agreed location.
Two of the women – the 30-year-old and 57-year-old – walked out of the house and met the charity workers and the police as planned. They then identified the location where they had been held and the police moved in to rescue the eldest woman from the property on the same day.
Describing the conditions the women have been living in, Prem said: "They felt they were in massive danger." Their alleged captors were the "heads of the family" and the women were "absolutely terrified" of them.
"They were living lives of domestic servitude," she said. "They did have rooms that they could use but they were really restricted about what they could do and could never leave the front door."
Prem told BBC Newsnight: "They are very distressed about what's happened but they're making steady process. I've spent a great deal of time with them and think they're making as much progress as we can expect them to. It's been very difficult for them."
Describing the moment they walked out of the house, Prem said: "They threw their arms around me and thanked me for work we have done … it was a very, very emotional time."
The case has echoes of abductions of three woman by Ariel Castro in Ohio in the US in 2002 and 2004, and of the Elisabeth Fritzl and Natascha Kampusch incarcerations in Austria.
On 25 October the rescue operation came to fruition, and the women were able to walk to freedom without their captors realising. "It was planned that they would be able to walk out of the property. The police were on standby," said Prem. "I don't believe the neighbours knew anything about it at all. It was just an ordinary house in an ordinary street."
In the offices of the charity, the workers were elated when the call confirming they were safe came through. "When we found out that they came out of that house, there were huge cheers here that they were safe," said Prem.
Despite her work on so-called "honour" crimes and forced marriages, she – like the police – had never seen enslavement of this magnitude.
"We have had no experience of anything like this before. We have spoken to other people around this and it's out of our comfort zones," she said.
http://www.theguardian.com/world/2013/nov/21/london-slaves-freed-after-30-years-captivity
---------
URL: https://www.newageislam.com/islam,-women-and-feminism/new-age-islam-news-bureau/london-slaves--three-women-freed-after-30-years--captivity/d/34544