New Age Islam News Bureau
24 Dec 2014
• Swiss In Favor Of Burqa Ban
• Newly-Wed Couple in Coimbatore Seeks Protection
• Union Rules Out Physical Education in Saudi Girls Schools
• Islamic State's Female Bloggers Draw European Women to Syria
• Nigerian Child Bride Confesses To Killing Husband
• Child Grooms of Turkey Tell Their Stories
• Conservative Youth Movement Lifts Ban on Dating Non-Jews
• Smuggling Of Housemaids from Bahrain 'On the Rise'
• Women Excised From Public Life, Abused By IS
• Iraqi Women Don More Conservative Dress
• HR Malaysia Suggests Raising Minimum Marriage Age For Girls To 18
Compiled by New Age Islam News Bureau
URL: https://newageislam.com/islam-women-feminism/australian-isis-fighters-take-girls/d/100665
--------------
Australian ISIS Fighters Take Girls As Slaves
24 Dec, 2014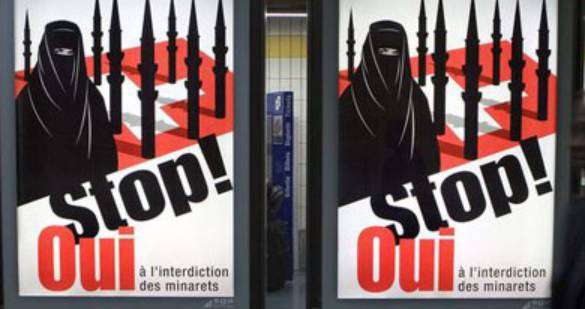 Photo: 60 percent of Swiss population says burqa must be banned in public
---------
Four girls said they had been held captives in the homes of two Australian ISIS fighters of Lebanese origin. One of the men was living with his Australian wife also of Lebanese origin and children, the girls revealed to Amnesty International.
This information was supported by a Yezidi activist who revealed that the women whom she helped free told of an Australian ISIS fighter who held them captives. The girls who were able to escape could not mistake the Australian man because he was one of the ISIS leaders, Amena Saeed told ABC.
This information was among the many accounts revealed in a Dec 23 report released by Amnesty International. The report was made based on interviews conducted with Yezidi women who were held as sex slaves and fortunately was able to escape the ISIS.
According to the report, the women as young as 10 years old were abducted, bartered and sold. Some had sadly taken their own lives through slashing wrists and hanging themselves during captivity.
The girls said their captors and buyers were men in their 20s and 30s with only few in their 50s. While the majority are ISIS fighters, there were some who are businessmen and believably supporting the terrorist group. One resident of Tal' Afar who had spoken to Amnesty International said the accounts telling that the women were raped and beaten were just propaganda. He justified the abduction and selling of the girls as "right and proper" for Islam teaches that Yezidis should convert to Islam and those unmarried women should be married to Muslim men.
"They are being fed and well treated like any other wives. I personally know some of the local men who have married these girls and they are good and honourable men," the resident told Amnesty International. However, the long accounts coming straight from the Yezidi girls themselves spoke of the harrowing truth they experienced in the hands of their captors.
There were those who were lucky to be taken to their captors' home together with their wives. One girl said her captor's wife was very nice to her and felt sorry for all the girls. The wife was even crying in a hopeless attempt to help the girls.
Another girl said her captor's parents had patiently explained to them that converting to Islam would be better for them. However, they did nothing to stop another man from taking a girl away, beating her until she lost consciousness.
A group of girls revealed that one of the wives of their captor had been like a mother to them; hence they would not forget this woman who helped them escaped the harrowing ordeal. They said her captor did not abuse any of them as he spent most of his time fighting.
One of these girls was bought with her toddler sister by his captor and was taken to his wife. "I slept in a room with his older wife... He said he had bought me because he felt sorry for me and wanted to send me and my little sister back to my family and indeed he did so."
http://au.ibtimes.com/articles/577042/20141224/sex-slaves-isis-australian-fighters-amnesty-international.htm#.VJsmbsBxo
------------
Swiss In Favor Of Burqa Ban
World Bulletin/News Desk
24 Dec, 2014
A great majority of Swiss population is in favor of a ban on burqa in public areas worn by Muslim women, according to Swiss media.
A recent opinion poll in Switzerland has found that over 60% of people who participated in the survey said that burqa must be banned in public spaces.
The German and French-speaking parts of the country are ready to vote for a ban on the garment, Swiss media reported.
A member from the right-wing Swiss People's Party is planning to launch a campaign next year for a referendum on banning the burqa.
In 2013, a two-third of people in Italian-speaking Ticino in the country's south voted "Yes" on a public ban, however, the decision is still waiting for an approval by federal authorities.
http://www.worldbulletin.net/world/151367/zimbabwes-mugabe-fires-more-cabinet-ministers
-----------
Newly-Wed Couple in Coimbatore Seeks Protection
24 Dec, 2014
N. Mukthar (24), a dance master of South Ukkadam in the city, and his wife Sneha alias Siyana Fathima, daughter of a renowned textile showroom owner at Gandhipuram, submitted a petition to the police once again on Tuesday. They have sought protection and speedy arrest of those who allegedly abducted and tried to separate them, earlier this month.
In the absence of City Police Commissioner, they submitted a copy of the petition to the Deputy Commissioner of Police (Law and Order) Pravesh Kumar. Later, Mukthar told reporters that they were living in fear as the police were yet to arrest the persons who have been a threat to their lives. "We want to live a normal life," he said.
The couple was married on December 3. They claimed that the girl's relatives have been trying to separate them by various means.
The accused included Siddique Ali – son of Syed Ahmed Basha, the prime accused in the serial bomb blast case, – who was also convicted in the serial blasts. Last week, a case was registered against him on charges of trying to separate the couple and Siddique Ali's house was searched by the police.
Mukthar added that he and his wife were taken to the house of one of the accused at P.K. Chetty Street, Kottaimedu, on December 3 and he was offered money to part ways with Sneha.
Mukthar alleged that the accused then threatened to kill his parents if the couple refused to part ways. He said that unable to bear the pressure the two gave written statements at the Kattur Police Station on December 5 that they will separate and did so. They were united once again after Sneha reportedly managed to escape from her house on December 17.
Since then the couple are living in the houses of their well-wishers, fearing that they would once again be intimidated or harmed by the woman's parent's henchmen. Copies of the petition were also sent to the Chief Minister's Special Cell, Chief Justice of Madras High Court, Director General of Police, Chief Secretary of Tamil Nadu and Chairman of the Tamil Nadu State Human Rights Commission.
The two were accompanied by the representatives of the Tamil Nadu Muslim Munnetra Kazhagam led by its former District Secretary M. Shahul Hameed and India Thowheed Jamath led by its district secretary P.H. Umar Farooq.
http://www.thehindu.com/news/cities/Coimbatore/newlywed-couple-seek-protection/article6721568.ece
------------
Union Rules Out Physical Education in Saudi Girls Schools
24 Dec, 2014
The School Sports Union, created by a Cabinet decision this November to develop school sports, will not allow girl students in public schools to have physical education classes like the ones offered at private schools, informed sources told Makkah daily.
The union has instead approved the introduction of a theoretical subject on healthy lifestyles and nutrition in the girls' curriculum.
The issue of sports in girls' schools was discussed in the Shoura Council but did not muster enough votes.
The union claimed that the delay to introduce sports for female students was due to a "close-minded group, which aims to stall any societal advancement and stifle change with or without the religious backing."
Sports writer Turki Al-Sudairy said the union has delayed the decision for too long. "I hope the union is not full of misogynists who neglect women's sports.
Sports in girls' schools should be one of its top priorities. The school is the safest and most nurturing place to teach a child the importance of sports in their lives.
The matter should endure no more delays as it is a girl's basic human right," he said.
"When the mother is knowledgeable about sports, exercise and the importance of a healthy lifestyle, this will benefit the upbringing of her children.
We should ignore the close-minded people as it is them who in the past had stood against women's education, the introduction of television and many other innovations," said Al-Sudairy.
Saleh Al-Osaimi, a faculty member at Imam Muhammad Bin Saud University, disagreed with Al-Sudairy.
He claimed the religion forbids women from taking part in sports. "Sports for women will have educational, ethical and economic consequences.
Moreover, it is against the modesty and chastity of a Muslim woman. As for those who argue that sports have health benefits for girls, this is not true.
The gymnasium class is only for one hour, of which 30 minutes are wasted on preparations. So, how will 15 minutes of gym be beneficial to a girl's health?"
He also said obesity is more common among boys than girls, which proves that gym classes hardly play a role in improving health.
"Girls can have a theoretical subject teaching them how to maintain their health," said Al-Osaimi.
Shoura member Abdulwahid Al-Hamid said sports in girls' schools is an educational, health and psychological necessity.
"Why is it that only in Saudi Arabia, a woman cannot exercise and take part in sports? Discrimination against women is no longer acceptable.
The blame should be put on the concerned authority for its indecisiveness regarding the issue," said Al-Hamid.
Physical therapist Huda Al-Suaib said introducing sports for women is a necessity and not something that can be negotiated.
"I do support the introduction of sports in girls' school although it has always been there in private schools.
Exercise has vital physical and psychological benefits. Sports are a good way to mobilize blood circulation and lessen the risk of breast cancer.
Aerobics are a good way to exercise along with swimming, walking, cycling and other exercises," said Al-Suaib.
© Copyright 2014 The Saudi Gazette. All Rights Reserved. Provided by SyndiGate Media Inc. (Syndigate.info).
https://en-maktoob.news.yahoo.com/union-rules-physical-education-girls-schools-092035683.html
------------
Islamic State's female bloggers draw European women to Syria
24 Dec, 2014
AMSTERDAM — When Abu Bakr al-Baghdadi declared a caliphate in June, he called on Muslims around the world to be a part of it. The invitation extended to preachers, engineers, judges, doctors and people with military and administrative experience, basically every Muslim who wanted to play a role in the creation of a new Islamic caliphate, including women.
Initially it was widely believed that young women who were lured to Syria by the Islamists had gone there to provide sexual services to members of the Islamic State (IS). It was later revealed, however, that the women who join IS primarily fulfill traditional roles, such as taking care of the household. Mary, the mother of Vanessa, a 19-year-old Dutch woman who joined IS in August, underlined that women generally have noncombatant roles.
"Vanessa told me that she cooks for her husband and his friends, also fighters, and that she spends a lot of time with other Western women. Basically, women are there to raise a family. The more women, the more children, the more fighters," Mary explained to Al-Monitor. She is devasted by the choice her daughter has made, but tries to remain in contact with her as much as possible.
On Facebook, Twitter and other social media sites, young Muslim women who live in the so-called Islamic State portray their lives as a sort of Disneyland for Muslims. IS' recruitment campaign is mostly conducted online, and female jihadists have proved to be some of the best propagandists. They share pictures of their dinners, write blogs about their husbands and encourage others to join them by posting sentimental status updates about the advantages of living in an Islamic state. They even offer to help plan the trips of those interested in joining them.
Photographs of cozy dinners, jars of Nutella and romantic updates about their husbands are not the only things Western women share on social media, however. Those who join IS also learn how to handle an AK-47 ("women here don't ask for jewelry, they go for a kalash"), excitedly show off such items as suicide belts ("a gift from my husband") and glorify the murder of opponents by decapitation ("I can watch those video's over and over again").
Although most of the women fulfill such traditional roles as taking care of the household and giving birth and raising children, they are also allowed to work. An English-speaking woman who runs the Diary of a Muhajirah wrote on her Facebook page that women can work as teachers, doctors and nurses. "The Islamic State is planning more programs which sisters can benefit from. And if you are single and you don't want to get married, no one will force you. You can stay in an all-sisters hostel and get a monthly allowance," she wrote.
Mary told Al-Monitor that her daughter had stayed at one of the all-sisters hostels, where foreign women from Belgium, the Netherlands, Germany and Sweden lived. Two days after arriving in Syria, Vanessa married the fighter she had met online and moved to a city near the Turkish border. According to Mary, Vanessa's husband, a European in his early 20s, recently took a second wife from another European country who had traveled to Syria with her child.
Foreign women also enforce Sharia. On Oct. 8, Sara, a Dutch teenager who joined IS when she was 17, told her Facebook friends that IS had asked her to whip Syrian women who had violated the law. Seven Syrian women, "troublemakers," as Sara called them, had been sentenced to 15 or 30 lashes because they had fought each other.
"It was a fun, new experience," wrote Sara, who married a Belgium fighter named Brian de Mulder and is reportedly pregnant with his child. Most of the responses were laudatory, including one from another European woman living in Raqqa, who said that she would like to "hand out lashes" as well. Some girls expressed mild criticism.
"I don't think I could ever do such a thing," one Muslim girl said. Sara replied by saying that some things are more important than feeling sorry for the women. "Well, I do not understand how people can be so weak not to implement Allah's laws. May he guide and forgive all of us," she concluded.
One of the first things IS does after conquering an area is to instruct women on how to behave and dress. Women are required to be covered from head to toe, including a face veil. The women of the Khansaa Brigade, an all-female moral police force, make sure women stick to the rules. A number of Western women have been reported as having joined the brigade.
It appears that it is not simply marriage that attracts these women to IS, although some of them planned their trips to Syria and Iraq after falling in love with a fighter. The deeper, underlying motivation for joining IS is that they want to live in a purely Islamic state, to follow Allah's rules, and because they want to play a role in the state-building process.
After the caliphate was declared, Muslim families from across Europe, women and children included, joined IS. Still, young girls between the ages of 16 and 24 are mostly drawn by the idea of living in an Islamic state. "Sisterhood" seems to play an important role in their decision. A lot of girls plan their trips together and rely on each other after arriving in Syria or Iraq.
"My daughter was always looking for a group to belong to, and she found that in Syria. It doesn't matter where the girls come from," said Vanessa's mother, "because they are all there for the same purpose."
http://www.al-monitor.com/pulse/originals/2014/12/european-women-join-jihad-motives.html#ixzz3MqnIrnR9
------------
Nigerian Child Bride Confesses To Killing Husband
24 Dec, 2014
GEZAWA: A packed Nigerian court heard testimony that a 14-year-old girl admitted to killing her 35-year-old husband with rat poison, and signed a police confession with a thumbprint because she cannot write.
Wasila Tasi'u, from a poor and deeply conservative Muslim family, has been charged with murdering her husband Umar Sani days after their marriage in northern Kano state.
Because she did not understand English, homicide investigator Abdullahi Adamu translated her statement from the Hausa language dominant in the region and gave her the document to sign.
She could not write her name, so "she had to use a thumbprint," he told the court during his testimony on the last day of the prosecution's case.
The state's lawyers, who are seeking the death penalty, also called to the stand Tasi'u's 'co-wife', a term referring to the woman — identified as Ramatu — whom the deceased farmer had married previously in a region where polygamy is widespread. Ramatu said she got along well with Tasi'u and that the two had prepared the food together on April 5, the day Sani died. She testified that because it was Tasi'u's turn to share a bed with Sani, Tasi'u was also entitled to serve him his meal.
http://www.dawn.com/news/1152580/child-bride-confesses-to-killing-husband
---------
Child grooms of Turkey tell their stories
24 Dec, 2014
Muhammet Beyazdağ, who won more than 10 awards last year for his documentary "Zarok" (Child), where child brides told their stories while only their hands were shown, has turned his camera to child grooms this time, whose heart-breaking stories are publicly told for the first time in his second film "Çirok" (Story).
The 25-year- old director is now doing his graduate studies at Akdeniz University in the Radio, Television and Cinema Department, after earlier graduating from the same department. His film "Zarok" was actually his third grade project. However, Beyazdağ said he never regarded the film as a class project. "I am from a family who migrated from Muş to Istanbul in the 1980s because of economic reasons. Among my relatives, there are many child brides. It was a sad and disturbing topic for me; I wanted do something about it," he said.
After a preparation period of about five months, six women agreed to tell their stories. To protect the women's identities, only their hands were shown. Despite this, Beyazdağ said, hands tell more than faces.
This time men's hands
While shooting the first documentary, the seeds of the second in the "hand trilogy," were planted. "While we were shooting 'Zarok,' we noticed the existence of child grooms. Men are also married at an early age. It is wrong to distinguish as 'male-female' in child marriages. The pains suffered by child grooms are not too different than the girls, but people hesitate for a moment and ask 'Are there child grooms, too?' I wanted to depict child grooms after the film about child brides and raise awareness."
Beyazdağ again reached the child grooms, both through association and through his own relatives. In five different cities, he talked to six child grooms, while shooting only their hands.
Mothers at gunpoint
Beyazdağ told the story that affected him the most: "The mother of one of them was also a child bride. While she was marrying off her daughter at an early age, she explained 'They put a gun to our heads.' It is wrong to blame the parents in child marriages. It is a systemic problem because the opportunity to be educated was taken from them, they passed on what they experienced in the past to future generations."
'First time I saw a razor'
A child groom explained: "When my father told me they would arrange a marriage for me and the daughter of this aunt, I cried the entire night until the morning. She and I were like brother and sister before. We used to play games. They made me put on my uncle's wedding suit. Until the customary 'groom shave,' a razor had not touched my face. They performed a 'hodja' [religious] wedding. She was crying in the corner of the bedroom on the wedding night. I also went to a corner and started crying. We were like siblings. She would sleep on the bed; I would sleep on the floor. If I were not married, maybe I would have gone to university."
To help the mother-in-law
"When daughters are married, the mother is left alone in the house. To have someone to help her, they marry the remaining single boy at home. There is the sadness of them not having been able to experience childhood. They are taken away from their schools," Beyazdağ says.
When asked about the reason why child grooms are not mentioned often, Beyazdağ answered: "First, they are not as widespread as child brides. Besides, the situation of women is already like a bleeding wound in our society. Because they are also subject to violence, the drama is increased. The men are tougher and harder, but for both of them, their lives are darkened as a child. They have to become individuals before becoming a child, and then they have to become parents."
http://www.hurriyetdailynews.com/child-grooms-of-turkey-tell-their-stories.aspx?pageID=238&nID=75954&NewsCatID=341
---------
Conservative youth movement lifts ban on dating non-Jews
24 Dec, 2014
NEW YORK — United Synagogue Youth voted to relax its rules barring teenage board members from dating non-Jews
The amendment was adopted Monday in Atlanta at the annual international convention of the Conservative movement's youth group.
The USY board also elected not to adopt a controversial proposal to eliminate the organization's requirement that teen board members be Sabbath observant.
The change on dating policy reflects where most young Conservative Jews are when it comes to dating outside the faith. Some four in 10 Conservative Jews who have married since 2000 have married non-Jews, according to the 2013 Pew Research Center survey of U.S. Jewry, and data suggest that most Conservative Jews date non-Jewish partners.
While dropping the prohibition against dating non-Jews, board members should "model healthy Jewish dating choices," according to the newly adopted amendment. "These include recognizing the importance of dating within the Jewish community and treating each person with the recognition that they were created Betzelem Elohim (in the image of God)."
Rabbi Steven Wernick, CEO of the United Synagogue of Conservative Judaism, said the policy change does not reflect a change in USY's values.
"It continues to recognize what we know to be true: encouraging Jews to marry other Jews is the most successful path toward creating committed Jewish homes," Wernick said in a statement. "At the same time, we can't put our heads in the sand about the fact that we live in an incredibly free society, where even committed Jews will marry outside the faith. If they do, we must welcome them wholeheartedly and encourage them to embrace Judaism."
The USY vote comes weeks after Wesley Gardenswartz, the rabbi at one of the nation's largest Conservative synagogues, Temple Emanuel in Newton, Mass., floated a proposal to his congregation that would allow him to officiate at interfaith weddings in cases where the couple committed to raising Jewish children. He later dropped the proposal.
The Conservative movement officially frowns on intermarriage, forbidding its rabbis from officiating or even attending interfaith weddings. In practice, however, synagogues generally are welcoming of interfaith couples, with some even granting membership to non-Jews, and some Conservative rabbis have attended interfaith weddings.
http://www.timesofisrael.com/conservative-youth-movement-lifts-ban-on-dating-non-jews/#ixzz3MqkLlzps
---------
Smuggling of housemaids from Bahrain 'on the rise'
24 Dec, 2014
There are at least 30 violations recorded on a daily basis involving the smuggling of maids into the Eastern Province from Bahrain and other Gulf nations, officials from local recruitment offices have said.
They said that smuggling, aided by some recruitment companies, has increased because of the difficulty faced by Saudis in recruiting workers the legal route.
Saad Baddah, head of the Council of Saudi Chambers' national recruitment and investors committee, said some domestic workers enter with visit visas from other Gulf countries.
They then renew these visas legally every three months. These workers cannot use labor visas from other Gulf nations, which are handled by the Saudi Ministry of Labor, to enter the Kingdom, he said.
Taiseer Al-Mufrij, spokesman of the ministry, warned that violators face penalties for breaking the country's laws, which "may involve withdrawing the licenses of recruitment offices, and cutting off all their e-services."
Ibrahim Al-Manshi, head of a local recruitment office, said many requests are submitted to bring the wives of drivers, mainly Indians, especially after recruitment from India resumed.
"It costs less to bring the wife of a driver or worker on a visit visa to live here with her husband as a dependent, than it does to recruit her as a domestic worker with a new labor visa, particularly since Indian recruitment requirements are still difficult and complicated," he said.
http://www.arabnews.com/featured/news/679036
---------
Women excised from public life, abused by IS
24 Dec, 2014
BEIRUT (AP) — The gunmen came to the all-girls' elementary school in the Iraqi city of Fallujah at midday with a special delivery: piles of long black robes with gloves and face veils, now required dress code for females in areas ruled by the Islamic State group.
"These are the winter version. Make sure every student gets one," one of the men told a supervisor at the school earlier this month.
Extremists are working to excise women from public life across the territory controlled by the Islamic State group, stretching hundreds of kilometers (miles) from the outskirts of the Syrian city of Aleppo in the west to the edges of the Iraqi capital in the east.
The group has been most notorious for its atrocities, including the horrors it inflicted on women and girls from Iraq's minority Yazidi community when its fighters overran their towns this year. Hundreds of Yazidi women and girls were abducted and given to extremists as slaves. A report by Amnesty International released Tuesday said the captives — including girls as young as 10-12 — endured torture, rape and sexual slavery, and that several abducted girls committed suicide.
In day-to-day life, the group has also dramatically hemmed in women's lives across the Sunni Muslim heartland that makes up the bulk of Islamic State group territory, activists and residents say. Their movements are restricted and their opportunity for work has shrunk.
In Iraq's Mosul, the biggest city in the group's self-declared caliphate, "life for women has taken a 180-degree turn," said Hanaa Edwer, a prominent Iraqi human rights activist. "They are forbidding them from learning, forbidding them from moving around freely. The appearance of a woman is being forcefully altered."
At least eight women have been stoned to death for alleged adultery in IS-controlled areas in northern Syria, activists say.
At least 10 women in Mosul have been killed for speaking out against the group, Edwer said. In August, IS detained and beheaded a female dentist in Deir el-Zour who had continued to treat patients of both sexes, the U.N. said.
Relatives of women considered improperly dressed or found in the company of males who are not relatives are lashed or imprisoned. In the IS-controlled town of al-Bab in Syria's northern Aleppo province, an activist described seeing armed militants walking with a stick in hand, gently whacking or jabbing at women deemed inappropriately dressed.
"Sometimes they follow the woman home and detain her father, or they confiscate her ID and tell her to come back with her father to pick it up," said Bari Abdelatif, now based in Turkey.
Enforcement varies from one place to the other, much of it depending on the whims of the Hisba, or vice police enforcing those rules. Most of the areas taken over by IS were already deeply conservative places where women had a subordinate role in society, but the extremists have sharply exacerbated the restrictions.
Abdelatif said women in al-Bab are harassed for venturing outside their home without a "mahram," or male guardian. In the Syrian city of Raqqa, the militants' de facto capital, activists said women were allowed to leave their homes on their own, but needed a male companion or permission of a male relative to leave the city.
An IS all-female brigade, called al-Khansa, patrols the streets in some areas to enforce clothing restrictions.
Across the territory, women now have to wear the "khimar," a tent-like robe that covers the head, shoulders and chest. The khimar leaves the face exposed but very often the militants go ahead and force women to put a Niqab veil over their faces as well, leaving only the eyes visible.
In the Iraqi city of Fallujah, an elementary school teacher said militants recently dropped by the school to deliver the Niqab, robes and gloves for the students to wear.
"I used to wear make-up on occasion but I don't anymore," she said, speaking by phone on strict condition of anonymity for fear of reprisals.
The militants have segregated schools and changed the curriculum. In some cases they shut schools down, summoning teachers to take a course in their hard-line version of Islamic Shariah law before reopening them. In many instances in both Iraq and Syria, parents have opted not to send their children to school to avoid IS brainwashing them.
Hospitals have also been segregated. A woman has to be seen by a female doctor, but there are very few women doctors left.
Early marriage is on the rise because parents want to find husbands for their daughters quickly for fear they will be forced to marry Islamic State fighters, according to the U.N.
"The psychological and physical harm caused by ISIS's treatment of women, the onerous instructions imposed on their dress code, and restrictions on their freedom of movement demonstrate discriminatory treatment on the basis of gender," a United Nations panel investigating war crimes in the Syrian conflict said last month.
It said the killings and acts of sexual violence perpetrated by IS constitute crimes against humanity.
While the Islamic State group imposes its extremist vision of Islamic law on Sunni Muslim women under its rule, it went further when it overran the Iraqi villages of the Yazidi minority in early August. The extremists consider followers of the Yazidi faith as infidels — and thus permissible to enslave.
Amnesty International interviewed more than 40 former captives who escaped the militants and described being abducted, raped and being "sold" or given as "gifts" to Islamic State fighters or supporters.
One girl told how a 19-year-old among them named Jilan committed suicide, fearing rape.
In the bathroom, "she cut her wrists and hanged herself. She was very beautiful," the girl quoted in the report said. "I think she knew she was going to be taken away by a man."
Associated Press writer Vivian Salama contributed to this report from Baghdad
http://newsok.com/women-excised-from-public-life-abused-by-is/article/feed/776784
---------
Iraqi Women Don More Conservative Dress
24 Dec, 2014
Zeinab Ali, 27, is from the holy city of Najaf, the most important religious center for Shiites in Iraq. For her, a Hijab is not enough to show her religious commitment. As a "muhannaka," she wears a veil wrapped around her head that goes under her chin and covers her entire body, showing only her face, while her hands disappear inside a pair of black gloves.
Many other Iraqi women have taken to wearing the muhannaka, and their number is rising, a reflection of the growing tide of religious conservatism in both Shiite and Sunni cities of Iraq.
Since 2003, when the secular-inclined Saddam Hussein's regime fell, unveiled women have declined while the number of veiled women has risen. For the first time, the Hijab has become common in media circles, governmental institutions and high-ranking government posts, as the previous regime had strict laws against Islamisation and the role of religion in society.
The most prominent aspect of this change in religious visibility is seen among women, who have become more conservative in the way they dress. Indeed, the Niqab, which covers the entire face, has become common in Sunni communities and to a lesser degree in Shiite communities. Muhannaka has become common among Shiite women.
Ali defines the term: "A Muhannaka is a woman who wears Islamic dress and is keen not to show any part of her body, except for her facial contours. She should also cover her wrists and feet," she said.
Cleric Hussein al-Yassiri, who studied theology in the Shiite seminary in Najaf and roams the cities as a preacher, talked fervently about a leaflet issued by the Public Library of Imam Hussein Holy Shrine in Karbala that outlines Islamic dress for Muslim women.
Yassiri told Al-Monitor, "Often, the muhannaka seeks to wear Islamic dress perfectly and convey the message that she is a religiously committed woman. She is a role model who should be emulated by Muslim women. The Hijab is a religious obligation imposed by God on adult women from the nation of Muhammad, to guard their bodies," he added.
Yassir stressed, "The muhannaka is the model of the religiously committed [Shiite] woman, as opposed to the munaqaba [a woman who wears the Niqab] — a dress promoted by the Islamic State and Sunni radicals for Muslim women."
Since 2003, public movements such as the "Wear it Right" campaign have worked to raise awareness about the correct way to wear the Hijab. Streets in Iraq are filled with placards and banners hung on electrical poles and on high-rise buildings that depict how to wear the Hijab and urge women to wear it.
In the context of the rising tide of conservatism, Um Haidar (not her real name) told Al-Monitor, "I changed from being a munaqaba to a muhannaka in response to the obligations of the Shiite Islamic dress." She added, "The muhannaka usually works as a reader of the Quran and religious poetry during religious and social events, such as occasions of grief or death."
Umm Haidar said she considers the muhannaka the "better model for Muslim women and more appropriate for these times, compared with the munaqaba."
Sunni cleric Hamdi Noman form Latifiya, south of Baghdad, told Al-Monitor, "The Niqab or burqa is the Islamic Hijab for women, covering everything except for the eyes; otherwise, women ought to cover their entire face."
Researcher Sabrine al-Khafaji told Al-Monitor, "The phenomenon of muhannaka women started to spread in Shiite communities, and these women started to appear on satellite channels and in the media. They spread the teachings of the religion."
Khafaji, who does not wear a veil, added, "The conservative tide has become prevalent in society, and the number of unveiled women has drastically declined."
She added that during a public meeting, she met a cleric who told her confidently that not wearing the Hijab is a Western trend that is not appropriate in Muslim Iraqi society. She said did not respond to the cleric's comments and avoided the subject.
Najaf journalist Ibtihal Sumaysem told Al-Monitor, "The Islamic Hijab ought to cover the woman's entire body. This is the rule, while others forms of Hijab are the results of "ijtihad," using an islamic legal term that means "independent reasoning."
Qassem Mozan, another researcher and an editor on the social affairs desk on Iraq's al-Sabah newspaper, on the other hand, holds a different point of view on the matter. He said, "All Arab and Islamic communities are surprised by the imposition of strict Hijab and the covering of women from head to toe, depriving them of their femininity." Mozan added, "For the first time, the historically opposing religious doctrines have converged on the issue of religious veiling and started to espouse certain religious trends that will, according to their beliefs, lead them to heaven."
Hamza al-Kuraishi, an Islamic researcher from the University of Babylon, told Al-Monitor, "It seems that there are three models for Muslim woman today: the Shiite muhannaka, the Sunni munaqaba and the unveiled secular woman. The latter plays a minimal role politically and socially, given the tide of religious conservatism sweeping Iraq and the region."
The Hijab no longer reflects faith and commitment to Islamic teachings. It has rather become an indication of sect and a political expression of different parties and different ideologies. One can now easily see women's political inclinations by the kind of Hijab she wears.
The munaqaba is usually associated with fanatic Sunnism and affiliated with the Islamic State and other Sunni groups in the Western and northern areas of the country, while the muhannaka belongs to Shiite factions.
http://www.al-monitor.com/pulse/originals/2014/12/iraq-women-veil-sunni-shiite-islamic-state.html#ixzz3MqodR7Tr
-----------
HR Malaysia Suggests Raising Minimum Marriage Age For Girls To 18
24 Dec, 2014
The Human Rights Commission of Malaysia (Suhakam) has suggested to the Government to raise the legal minimum marriage age for Muslim girls from 16 to 18 years. "This is to ensure conformity with the Child Act 2001 which defines a child as under the age of 18," Suhakam chairman Tan Sri Hasmy Agam said. He said Malaysia has ratified the Convention on the Rights of the Child (CRC) and the Convention on the Elimination of All Forms of Discrimination against Women (Cedaw). "The main priority is that a child's right is protected, not discriminated, and that they deserve to live a life free from violence and exploitation," he said, adding that more females were involved in adolescent marriage than males, and most ended up being victims.
http://www.thestar.com.my/News/In-Other-Media/2014/12/24/Suhakam-mininum-marriage-age/
-------------
URL: https://newageislam.com/islam-women-feminism/australian-isis-fighters-take-girls/d/100665