New Age Islam News Bureau
18 January 2022
• Indian Expat, Debanjali Kamstra, UAE's Mrs World Win Is A Nod To Woman Power And Inclusiveness
• Women, Girls Have Their Say At Male-Dominated Jamaat-i-Islami Sit-In in Pakistan
• All-Female Turkish Cooperative Start-up Sells Products Countrywide
• Former Female Afghan Minister, Nargis Nehan, Talks About 'Sexual Assaults' And 'Corruption' In The Palace
• Women In Kabul Ask IEA To Reopen Women's Ministry
• Women Protestors in Kabul Urge US to Release Bank Assets
• UN: Islamic Emirate of Afghanistan Trying to 'Erase' Women and girls From Public Life
• Muslim Woman Posted As Review Officer At UPPSC Given Triple Talaq On WhatsApp, Case Lodged
Compiled by New Age Islam News Bureau
URL: https://www.newageislam.com/islam-women-feminism/clubhouse-targets-muslim-women/d/126182
--------
Audio Chat App, Clubhouse Targets Muslim Women With Vulgar And Derogatory Remarks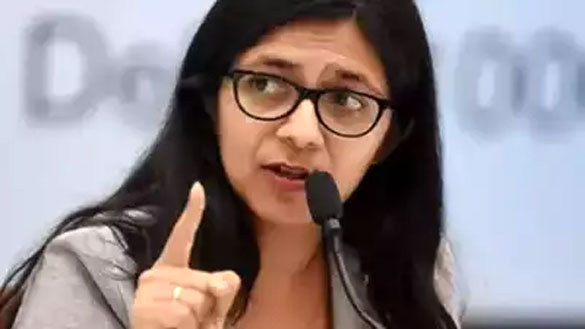 Delhi Commission For Women chief Swati Maliwal
-----
January 18, 2022
New Delhi: The Delhi Commission for Women (DCW) has issued a notice to the city's police, seeking action against people making obscene comments against Muslim women in audio chat app, Clubhouse.
In a statement, the DCW said it has asked the cyber crime cell of Delhi Police to register an FIR against those who participated in a nasty conversation on the topic, "Muslim gals are more beautiful than Hindu garls". The panel took suo motu cognizance of the chat in which "participants are clearly heard making obscene, vulgar and derogatory remarks targeting Muslim women and girls", the statement said.
The commission has asked Delhi Police to immediately arrest the accused and submit a detailed action taken report within 5 days.
Expressing shock over the conversation, DCW chairperson Swati Maliwal said, "Someone tagged me on Twitter the detailed audio conversation on the Clubhouse app which targeted Muslim women and girls and made disgusting sexual comments against them."
"I feel outraged over the fact that such incidents are going on increasing in the country. Strongest action needs to be taken against the culprits and that's why I have issued a Notice to Delhi Police seeking immediate FIR and arrests in the matter," the statement said, quoting Ms Maliwal.
This comes close on the heels of the Bulli Bai controversy in which prominent Muslim women, including journalists, lawyers and activists cutting across age groups, were targeted in an online "auction".
The disgusting "auction" was similar to the Sulli Deals, which had triggered a row last year by offering users a 'sulli' - an insulting term used by right-wing trolls for Muslim women.
An audio clip from the Clubhouse chat went viral on social media, triggering outrage and prompting calls for stringent action against those involved.
Source: ND TV
https://www.ndtv.com/india-news/clubhouse-chat-targets-muslim-women-panel-asks-cops-to-act-2714459
--------
Indian Expat, Debanjali Kamstra, UAE's Mrs World Win Is A Nod To Woman Power And Inclusiveness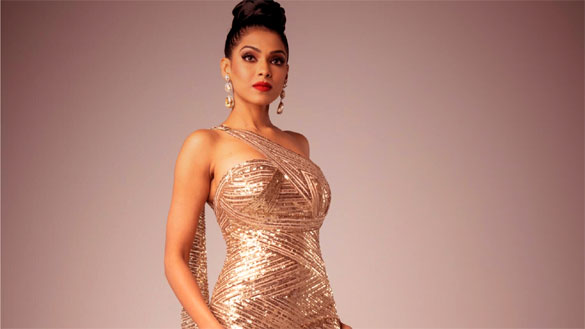 Debanjali Kamstra. Photo: Supplied
-----
18 January, 2022
The jury is out on beauty pageants — since the counter-allegation to the feel-good factor of a Miss Universe or a Miss World is that these occasions objectify women, while also putting in place a set of seemingly impossible "beauty standards"… after all, beauty should be in the eyes of the beholder, right? Having said that, there's something invigorating about a Mrs World contest — simply because it conveys a message that a woman can be setting gold standards in the somewhat fickle world of beauty even as she embraces domesticity (remember, there used to be a time when if a woman was 'married', her chances at showbiz reduced greatly since it was — foolishly — assumed that she had "let herself go"?).
But the reason why the annual Mrs World pageant (held this year at Las Vegas) is trending today is for an even more deeper reason — and a reason linked irrevocably to the UAE. It was the country's first entry in the contest, and the participant — Indian expat, Debanjali Kamstra — snagged the title of second runner's up.
It's almost symbolic that an expat wore the national colours of her adopted country, one she calls "home" since she's lived here, like so many of us, for a long time. Much of the news doing the rounds is hinged on the fact that "she represented the UAE in a true sense". Fittingly, at the National Costume Competition finale, Debanjali was attired in a gold ensemble inspired by "the Falcon", the UAE's national bird, created by a Filipino designer.
Speaking to this newspaper, Debanjali, a former flight attendant and currently a businesswoman and mum to two kids, said: "Considering I have spent more than a quarter of my life in this country, I could not think of anything else to represent this nation better than a Falcon." It was a nod to woman power, humanity, inclusiveness, ambition, integrity and aspiration — all founding principles that have come to represent a lifestyle that is worthy of emulation.
That moment when the UAE secured third position in a tough global competition — on its debut at that — encapsulates the spirit of the nation: nothing is impossible if you put your heart and mind to it, while staying on course on the time-tested values enshrined. It was throwback to what happened at the grand Expo opening on September 30 last year, when 12-year-old Mira Singh, an Indo-Belarusian girl, dazzled the world in UAE colours and celebrated the country's pluralism, and its ties that bind residents and citizens alike to its core.
Source: Khaleej Times
https://www.khaleejtimes.com/editorial/uaes-mrs-world-win-is-a-nod-to-woman-power-and-inclusiveness
--------
Women, Girls Have Their Say At Male-Dominated Jamaat-i-Islami Sit-In in Pakistan
Shazia Hasan
January 18, 2022
KARACHI: Just as each of the previous 17 days were special with something different happening at the Jamaat-i-Islami (JI) sit-in outside the Sindh Assembly, day 18, Monday, is the day of the girl students from Jamiat-ul-Mohsinat Intermediate Girls College.
Dressed in flowing beige abayas with cream colour scarves and navy blue sashes, they arrive in two big buses and walk in a neat line. Some carry placards with slogans written out in beautiful writing that can pass off as calligraphy, some carry rolled up cardboard paper in their hands, some blue, black, green and red markers.
All happily take a seat in the front rows under the winter sun. But as it grows hot, they raise their already done placards for shade. The placards carry messages such as Haq Do Karachi Ko/Badal Do Karachi Ko (Give Karachi its right and give it a chance to transform), Khudee Khulein Gee Zanjeerein/Tukray Tukray Ho Jaengee/Jab Hadd Se Guzrein Gee Zanjeerein (The chains will break into pieces when spread thin), Teen Crore Insaano/Apni Ginti Penchhano (Thirty million people, there is power in numbers), etc.
'Karachi was the place where caravans reached to settle down. Now they just pass through'
Surrounding them several banners spell out loud and clear the JI stance rejecting control over Karachi through the 'black' local government law of the Sindh government. On the closed shut assembly building gates, inside the tent walls, the writing on the Panaflex is very clear. 'Unacceptable!'
Engineer Sabir Ahmed, a JI leader from Karachi, takes the microphone to speak to the students along with the other women gathered there. He talks about their struggle of the past few days, of sitting here in the rain and sitting here in the freezing weather after the rain.
"But we are not here for the Jamaat-i-Islami, we are here for powers that should be given to a city's mayor," he says. Making it simpler for the students to understand, he adds: "The city functions in pieces right now. Think of Karachi as a cake and the different institutions here as different pieces of cake with varied flavours," he says.
Not so ignorant, the students also have their say. Urdu, Arabic, Sindhi, Pashto ... they express their views in all languages, fluently.
Young Laiba Mushtaq talks about her transport woes, Noor ul Huda reminds they are not gathered to ask for any kind of dole. They are there for their rights. Alina Ali thanks JI for standing up for their rights and assures them of support. Rukhsana Paracha from DHA tells the girls that they are like the first welcome drops of rain on parched land. "Anything is possible when you stand together," she says.
The vice president of the JI's women's wing in Karachi, Sana Alim, was also there with Shabana Naeem and Sumaiya Aamir of JI's media cell in Karachi.
"Karachi was the place where caravans reached to settle down. Now they just pass through. No one wants to live here. The children are leaving due to disillusion and discontent. They are leaving behind old and lonely parents, who then only meet them on video calls. All this discontent and frustration has its roots in wrong census and wrong dissolution of resources, wrong budget break-ups," says Shabana Naeem.
When asked if the prolonged sit-in would have any results, Shabana Naeem nods. "You should know how to register your protest. We can teach you a thing or two about how to carry out a protest. Just watch how we do it," she says.
Munim Zafar, secretary general at JI Karachi, explains more. "You cannot give in or give up," he says. "We are now used to all kinds of conditions here. Come rain or shine, we are here. You can say that we are conditioned. See, we have covered the big tents in plastic in case it rains again. We also have the smaller blue plastic canopies on the sides. And even if we didn't have these, we are hardened by the difficulties we had to face last two weeks ago and after," he smiles.
But it has not been very difficult. While raising their demands, they have also been killing time by holding mushaira, naat competitions, speech competitions, poetry competitions for children including several inter-city competitions. They have also been playing sports. From boxing and taekwondo demonstrations to badminton, football and T20 cricket in which JI Karachi chief Hafiz Naeem ur Rehman also played, the people at the sit-in have been busy doing something or the other and right there on the road occupied by them to raise their demands and highlight their grievances.
It draws even more people to the sit-in. "They come here and share their issues with us. We have had youngsters coming here to talk about how the parks and playgrounds near their homes are vanishing," the secretary general shares.
Soon it is time for the students to return. But first Hafiz Naeem ur Rehman wants to have a word with them. "My daughters, sisters, mothers and teachers, thank you for joining us today and sharing your views and issues. It was good to hear you express yourselves in different languages," he says to them.
"For the smooth running of a city, you need your local bodies to have authority. But sadly if the provincial government has its way, a union council is to represent a population of 70,000 to 75,000 while in the rest of Sindh it is for every 13,000 to 20,000 people. We question this difference," he adds.
"We want all local body institutions to have authority. We don't want the health and education budgets getting drained into corruption. Karachi is being overlooked and ignored. Why go far, see the gutters overflowing around the Sindh Assembly? This government cannot even stop sewerage water from accumulating outside its offices, how will it run this city like this?" He rests his case.
Source: Dawn
https://www.dawn.com/news/1670084/women-girls-have-their-say-at-male-dominated-ji-sit-in
--------
All-Female Turkish Cooperative Start-up Sells Products Countrywide
JAN 18, 2022
In Turkey's southeastern province of Şanlıurfa, which produces the most dried isot peppers (special dried Urfa red peppers), tomatoes and eggplants in the country, women unite under the roof of a cooperative with the support of the Ministry of Trade and market the products they produce across the country and abroad.
Fifteen female entrepreneurs from Şanlıurfa have formed an all-woman cooperative. They benefited from a project grant provided by the Ministry of Trade for female entrepreneurs and came together under the roof of the cooperative they established last year. Cevahir Asuman Yazmacı, a businessperson representing the female entrepreneurs, said that by establishing the "Urfa AGRO Cooperative" in the city, they are able to offer registered regional dishes such as organic bread, stuffed meatballs (içli köfte), semsek (a kind of Turkish samosa), ağzı açık (an open minced meat pastry) and ağzı yumuk (a closed minced meat pastry), which can be frozen and marketed all over Turkey.
Contributing to the national economy
Yazıcı, in her statement about the cooperative, said: "Yes, we established the cooperative on Feb. 21, 2021, with the support of the Trade Ministry. And we started this business by renting a kitchen of the technopolis that had been idle for 14 years. With the support we received from the Trade Ministry, we bought some of the kitchen equipment. Our main goal here, as the Urfa AGRO women's initiative and production cooperative, was actually to socialize women and to contribute to the national economy in general, and the economy of Şanlıurfa, in particular. I believe we achieved this."
Yazıcı explained that today, they are producing more of Şanlıurfa's geographically indicated products, including isot peppers, pepper paste, tomato paste and dried fruit.
"And we are helping to market them," she said.
Ultimately, all the women will have a share in the cooperative, she explained. "For now, of course, in order for the cooperative to stand on its own feet, it provides my colleagues a salary while producing the products here, but I believe that each of these sisters will continue as a partner of this company when the cooperative gets stronger economically in a very short time," she said.
Touching on the philosophy behind cooperatives Yazıcı outlined: "The logic of the cooperative system is important, and cooperatives are an important phenomenon in terms of contributing to the family economy and socialization of everyone who works in them. We set out with my female entrepreneur colleagues in Şanlıurfa, and today, I believe that this cooperative will be an exemplary one for Turkey in general, and Şanlıurfa and the region, in particular. I hope their numbers will increase."
'Women should obtain economic freedom'
Bahar Güler, one of the female employees working within the cooperative, said: "We work here. Our working environment is very good. We can both socialize and work. It's not like a work environment, it's more like a home environment, as if I'm working at home. We are very pleased. I hope our cooperative will get somewhere. We don't think about the economic part at all, that is to say, we want it to grow. I want to call on all women from here to work. Women should not have to rely on men. They should work. They should obtain their economic freedom."
Gülten Beyaz, another member of the cooperative, said: "I was spending time alone at home because I have no children. I was bored at home from time to time; you visit friends' homes for a day, two days, three days. These visits are only enjoyable to a certain extent. I was bored at home. Now, thanks to this job, we are having a great time. Psychologically, we were also very good. Working here feels like therapy. I go home happy."
Source: Daily Sabah
https://www.dailysabah.com/turkey/all-female-turkish-cooperative-startup-sells-products-countrywide/news
--------
Former Female Afghan Minister, Nargis Nehan, Talks About 'Sexual Assaults' And 'Corruption' In The Palace
17 Jan 2022
Six months after the collapse of the Afghan government chaired by the former president, Mohammad Ashraf Ghani, a former female minister of his time unveiled several cases of 'sexual assaults' and 'corruptions' in the Presidential palace.
Nargis Nehan, a former female Afghan cabinet member claimed she has been noticing several cases of corruption and sexual assaults while working for the government of Afghanistan since 2008.
Nargis Nehan, Former Afghan Minister of Mines and Petroleum who was speaking in a Twitter space on Sunday said she has noticed multiple cases of corruption and sexual assaults at the very top levels within the Afghan cabinet members and the Presidential Palace.
According to Nehan, Mohammad Ashraf Ghani, the former Afghan President had been aware of what was happening around him.
Nargis Nehan named Shaad Mohammad Sargand, Humayoun Qayomi, Mohammad Hanif Atmar, and Elham Omar Hotaki as the corrupt officials she knew about.
"Shaad Mohammad Sargand, an advisor to President Ghani who was very closed to President, also used to be his class fellow in the past, was forcing a young Shia girl to enter into a concubine's marriage with him", Nargis Nehan said.
Shaad Mohammad Sargand had falsely reported to President Ghani about the girl blaming her for being Iran's secret agent in the Afghanistan government after she had refused his proposal, Nargis added.
After her dismissal proposal was signed by the President, the girl came to my office seeking help as she needed the job and also didn't want to be sacked with bad employment history, Nargis added.
I reported the case to the first lady with the help of whom we could stop the girl's dismissal and transferred her to another department in order to stay away from the eyes of Shaad Mohamamd Sargand, Nehan said.
Nargis Nehan spoke about another scenario when she along with 45 other high ranking female government officials including cabinet members and deputy ministers had gone to see President Ghani complain about the 'sexual assaults' in the Presidential palace, but the President had ignored to investigate and take action after he heard from the group.
Nargis also revealed about the corruption cases by the National Procurement Authority, Ministry of Finance, Ministry of Education and the senior advisor to President, Dr. Humayoon Qayoumi.
She also claimed that the international community including the World Bank and different UN agencies in Afghanistan were highly involved in corruption.
This comes as Dr. Fazl Mahmood Fazly, the head of the Administrative Office of the President (AOP) despite being widely accused of hiring girls for sexual pleasures in the government was never investigated.
Source: Khaama Press
https://www.khaama.com/former-female-afghan-minister-talks-about-sexual-assaults-and-corruption-in-the-palace-78654/
--------
Women in Kabul ask IEA to reopen women's ministry
17 Jan 2022
A number of pro-Taliban women gathered in Kabul on Monday, January 17, 2022, and said that the Islamic Emirate of Afghanistan is a system that guarantees national and Islamic interest.
The gathering is rare as all the all-women demonstrations have been carried out to criticize and oppose the Taliban.
The gathering was organized by elite women's foundation and the attendants said that Afghanistan will not surrender to any kind of pressure from the world and that interaction with the de facto authorities in Kabul is in favor of all.
Members of the foundation said that if the US and the world advocates for women and human rights then why have they affected the lives of nearly 40 million Afghan people by economic sanctions.
They also welcomed UN Secretary-General's plea for releasing Afghanistan's assets now frozen in the US banks.
In the meantime, they asked the Islamic Emirate of Afghanistan to reactivate women's ministry, hire female teachers for classes up to sixth grade in all schools, appoint female deputy ministers for ministries of education and higher education, separate female widows' department from the ministry of martyrs and disables and merge it in the ministry of women affairs.
Source: Khaama Press
https://www.khaama.com/women-in-kabul-ask-iea-to-reopen-womens-ministry-87687/
--------
Women Protestors in Kabul Urge US to Release Bank Assets
18 January, 2022
Women held a gathering in Kabul city on Monday and voiced support for the UN Secretary General's call for the release of Afghanistan's central bank assets.
The participants also urged the Islamic Emirate to reactivate the Ministry of Women's Affairs, to allow girls access to education, and to include women in the government's cabinet.
"We ask the world humanitarian organizations...The number of those who left the country and say to freeze the assets are not even one million. We are aware that they are saying such things. Is it important to kill 34 million (people) for the sake of one million?" askedTajor Kakar, a women's rights defender.
The participants voiced their concerns over the situation for women in the country.
They presented the Islamic Emirate with a proposal calling for the reopening of the Women's Ministry, facilitating education for girls, and including women in senior government positions.
"The utilization of woman workers and academic women, the appointment of women as deputy ministers, the aiding of vulnerable families, and the creation of job opportunities for Afghans are our main wishes," said Asma, a participant.
The Islamic Emirate has repeatedly said that it is committed to women's rights based on Islamic regulations.
The Islamic Emirate's spokesman, Zabiullah Mujahid, told the Associated Press that they are hoping to reopen all schools in the coming solar year.
Source: Tolo News
https://tolonews.com/afghanistan-176344
--------
UN: Islamic Emirate of Afghanistan Trying to 'Erase' Women and girls From Public Life
18 January, 2022
A group of UN human rights experts warned on Monday against attempts to "steadily erase women and girls from public life," the Office of the United Nations High Commissioner for Human Rights said in a recent statement.
The experts said that large-scale and systematic gender-based discrimination and violence against women and girls has been ongoing since the fall of the former government. "Taken together, these policies constitute a collective punishment of women and girls, grounded on gender-based bias and harmful practices," the experts said. "Today, we are witnessing the attempt to steadily erase women and girls from public life in Afghanistan including in institutions and mechanisms that had been previously set up to assist and protect those women and girls who are most at risk."
According to the experts, women and girls in Afghanistan are being pushed out of public life. "We are concerned about the continuous and systematic efforts to exclude women from the social, economic, and political spheres across the country."
The Islamic Emirate denied that it has imposed any type of restrictions on women and said that women are continuing to work in government departments.
"No restrictions are imposed on women. Women are working in government departments. The plan to include women in the formation of the new government is under discussion," said Ahmadullah Wasiq, deputy spokesman for the Islamic Emirate.
The human rights experts said these concerns are exacerbated in the cases of women from ethnic, religious, or linguistic minorities. The experts have also raised concerns over the risk of exploitation of women and girls including trafficking for the purposes of child and forced marriage, sexual exploitation and forced labor.
Some Afghan women's rights activists said that the challenges for women have been rising since the Islamic Emirate swept into power.
"Women are struggling with challenges in a variety of ways since the Taliban has come into power," said Tamana Zaryab, a women rights activist.
According to the experts, barring women from returning to their jobs, requiring a male relative to accompany them in public spaces, prohibiting women from using public transportations on their own, and denying secondary and tertiary education for girls are the policies being implemented for the exclusion of women. "In addition to severely limiting their freedom of movement, expression and association, and their participation in public and political affairs, these policies have also affected the ability of women to work and to make a living, pushing them further into poverty," the experts said.
The experts also called on the international community to step up the needed humanitarian assistance for the people of Afghanistan to prevent further deterioration of the situation in the country. According to the experts, the humanitarian crisis in the country has been more devastating for women, children, minorities and female-headed households.
The experts have also called on the international community to hold the Islamic Emirate accountable and also to observe human rights and immediately remove restrictions on women and girls' fundamental rights.
Source: Tolo News
https://tolonews.com/afghanistan-176346
--------
Muslim Woman Posted As Review Officer At UPPSC Given Triple Talaq On WhatsApp, Case Lodged
Jan 17, 2022
A woman officer of Uttar Pradesh Public Service Commission (UPPSC), Prayagraj, has lodged a case against her husband accusing him of divorcing her through a WhatsApp message, police said. She also alleged that the man issued threats to her when she opposed.
Station house officer, Kareli police station, Anurag Sharma said a case had been registered under the Muslim Women (Protection of Rights on Marriage) Act, 2019, on the basis of the complaint. Further investigation was being carried out in this connection, he added.
According to reports, a resident of Gaus Nagar area of Kareli, the woman is posted as review officer at UPPSC. In 2018, she was married to one Mohd Aslam of Ballia district. The woman later alleged that her husband and in-laws were harassing her for dowry and registered an FIR with Kareli police station.
In her recent complaint on Sunday, she alleged that Aslam sent her a divorce on WhatsApp and claimed that he was now going out of the country. The woman called her husband and made protests but he issued threats instead.
Source: Hindustan Times
https://www.hindustantimes.com/cities/lucknow-news/up-woman-officer-given-triple-talaq-on-whatsapp-case-lodged-101642441903852.html
--------
URL: https://www.newageislam.com/islam-women-feminism/clubhouse-targets-muslim-women/d/126182
New Age Islam, Islam Online, Islamic Website, African Muslim News, Arab World News, South Asia News, Indian Muslim News, World Muslim News, Women in Islam, Islamic Feminism, Arab Women, Women In Arab, Islamophobia in America, Muslim Women in West, Islam Women and Feminism