New Age Islam News Bureau
12 Sept 2014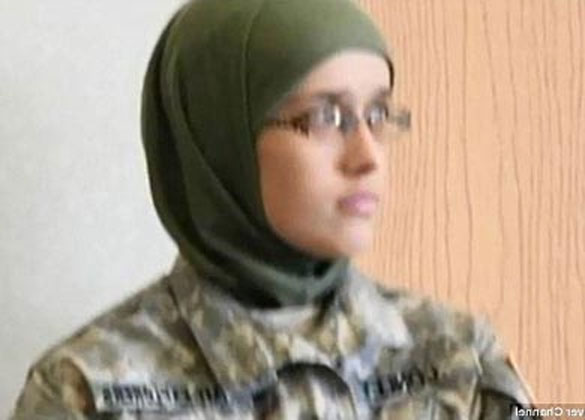 Conley pleaded guilty to terror charges in Denver federal court today after her April arrest for trying to flee the country and join ISIS
------------
• Islamic State Releases Video with Youngest Female Fighter
• 100 Yazidi Women and Children Recaptured by IS After Escaping
• Activists Push for Looser Abortion Laws in Senegal
• Female Genital Mutilation 'Cutters' Targeted By UK Border Control
• 42% of Indian Girls Are Sexually Abused Before 19: UNICEF
• Women, Children among Detained Illegal Expats in Saudi Arabia
• African Union Soldiers Accused of Raping and Exploiting Helpless Somalian Girls and Women
• Tribute to African, American Muslim Woman
• Love Marriage: A Stigma in Saudi Society
• Women Empowerment Vital For Global Recovery, Says IMF Chief Christine Lagarde
Compiled by New Age Islam News Bureau
URL: https://newageislam.com/islam-women-feminism/at-least-three-young-minnesota/d/99038
----------
At Least Three Young Minnesota Women Travelled To Syria to Aid ISIS Jihadis
Sep 12, 2014
At least three young Minnesota women are now believed to have travelled to Syria to give aid to the ISIS terror group responsible for the brutal beheadings of American journalists, MailOnline has learned.
The trio left some three weeks ago, Omar Jamal, a leader of the Somali community in the state capital, St. Paul, tells MailOnline. They said they intended to become nurses tending to fighters injured in ISIS' violent surge in Syria and Iraq.
The news comes as 19-year-old suburban Denver woman Shannon Conley who federal authorities say intended to wage jihad has pleaded guilty to trying to help the Islamic State militant group in Syria.
Abroad, police fear two young girls who fled Austria are inspiring other teenagers to join Islamic State ranks after they successfully fled the country saying they were going to Syria.
Samra Kesinovic was aged just 16 and her friend Sabina Selimovic 15 when the two vanished this year from their homes in the Austrian capital Vienna.
The case of one of the Minnesota girls, a 19-year-old, has already been widely reported, after the girl's family called the FBI, but Jamal said he believes at least two more girls have gone to the Middle East hotspot.
'Their identity is not known because their families have not contacted the authorities,' said Jamal. 'They have gone to Syria but as there are no official reports of them we do not know who they are.'
The shocking new revelation comes as MailOnline can reveal that the FBI has subpoenaed the 19-year-old girl's family to appear before a Grand Jury later this month, as authorities attempt to discover who bought her ticket, gave her money and provided her with a false passport.
There is no suggestion that the family is under criminal investigation, said one law enforcement source with knowledge of the subpoena.
'They are looking for evidence on exactly what the family knows,' said the source. Included in the subpoena is a demand for cell phone records as the girl called her brother from Turkey and later, after she crossed the border, from Syria.
However, Jamal said the girl's family is worried about what may happen at the Grand Jury hearing and feels 'betrayed' by the FBI's action as it believed it had done the right thing by contacting authorities in the first place while the families of the two unidentified girls do not have to appear.
FBI's Minnesota spokesman Kyle Loven told MailOnline he 'is not in a position to comment' on the subpoena because the case of the missing girl is an ongoing investigation. 'I cannot confirm and will not deny its existence,' he said.
The teen, who turns 20 next month, was about to start nursing classes at St. Paul College but decided to leave to give aid to wounded fighters. Jamal said he is sure she will not be placed into front line battle but it is possible she would be married off to one of the ISIS fighters.
She is the middle of five children brought up by a single Somali mother, living off St. Paul's Selby Avenue.
She had recently started taking classes at al-Farook Youth and Family Centre in the Minneapolis suburb of Bloomington, said Bob Fletcher, a former sheriff in St. Paul, who has dedicated himself to helping the Twin Cities' large Somali community since being defeated in an election in 2010.
Al-Farook has been at the centre of claims that Amir Meshal, an alleged recruiter for ISIS, had been talking to youngsters on its site. The mosque kicked the New Jersey-born man off campus, but now the Minneapolis-St. Paul Fox TV station has raised questions of whether Meshal is actually an FBI mole rather than an ISIS recruiter.
'What we don't know is whether al-Farook is part of the problem or part of the solution right now,' said Jamal. 'And who is Amir Meschal? Where did he come from? Did he recruit these girls?'
Meshal sued the FBI in federal court in 2009 claiming he was tortured and held for four months in three different countries after being apprehended crossing the Somali border into Kenya.
The young woman who is known to have gone to Syria traveled on a 'borrowed' passport. However the passport holder did not report it was missing until the girl had already entered Syria, the Minneapolis Star-Tribune reported.
In the family's only comments, a male relative asked in the Star-Tribune: 'How many more kids have to die before we do something about it?
'Those animals who are taking our children are what we're concerned about. We love this country more than anything else. I love America. We don't want to see anything bad happen here. This is the most dangerous thing happening to this country.'
ISIS has rocketed to infamy over the summer due to its savage rampage through Iraq and Syria where it has murdered thousands of civilians and soldiers. American journalists Jim Foley and Steven Sotloff were both beheaded in videos that the group distributed to the west.
Despite the violent imagery, Fletcher, the retired sheriff, said recruitment to ISIS is appealing to young Muslims because they get the feeling they are in at the start of something new, an Islamic state, hat they believe can offer them a future they fail to see in America.
'Many Somalis are struggling as their transition to the American life has been difficult. They have been here a shorter time than most immigrants and their arrival coincided with a downturn in the economy so many have not been able to find work.
'Many also came here without fathers, who had either been killed in the war or did not make the trip, so on occasion the extremist religious leader becomes their father-figure.'
He said that going to be a nurse in an ISIS stronghold like Raqqa in northern Syria is also attractive because it is portrayed as relatively stable away from the frontline battle and a place where volunteers can start to build the infrastructure of a new city.
http://www.dailymail.co.uk/news/article-2751621/At-three-young-Minnesota-women-traveled-Syria-aid-ISIS-jihidis.html#ixzz3D5XhMQjE
----------
Islamic State Releases Video with Youngest Female Fighter
Sep 12, 2014
The Islamic State (IS) jihadist group has debuted a video of a girl it claims is the youngest female fighter in its ranks. The video, posted online by the Terrorism Research and Analysis Consortium (TRAC), features both a speech from the girl and other children at a training camp. It is the terrorist group's latest propaganda video featuring children.
In the video, a man in white threatens Zionists and claims IS will "reclaim their lands." He also says the group "prepared a new generation that will fight you until their martyrdom or victory." He turns to the young girl, who appears to be at least seven years old, as proof of his claims.
"Praise be to Allah, the lord of the worlds, the most gracious prayers and greetings on our Prophet Mohamed and his family and companions," she says, adding:
I call for all Muslims on the surface of this earth to openly flow to Jihad in Bilad al-Sham [the Levant] and against the tyrants of al-Sham, and Hezobollah and the Iraqi Shiite gangs who have come to Syria to kill the women and children and to wreck havoc in Bilad al-Sham, and we must uproot them from our land and not leave a single one of them, and we will continue our jihad until we take back Jerusalem and lift the banner of "There is no god but Allah and Mohammed the messenger of Allah" in the streets of al-Quds [Jerusalem] and above the al-Aqsa mosque, for tomorrow is ours, and it is near. Praise to Allah, lord of the worlds. Takbeer.
IS ends its segment with "Allahu Akbar." The screen jumbles, but then it focuses on a training camp for children. The cameraman claims these two children are the "descendants of the messenger." The picture is somewhat blurry as the man instructs one boy, who appears to be around eight years old, how to load a rocket launcher. After the boy successfully loads the machine, the man tells him to say "Allahu Akbar" and to move to the other boy, Abdul Rahman. He tells Rahman to scream "Allahu Akbar" and pull the wire to launch the rocket.
The first segment does deter from IS's other training videos with children. IS follows a strict interpretation of Islamic law, which means women do not join men on the battlefield. In fact, when the group started its jihad, it persuaded women not to join. IS only allowed women after it needed females for Sharia law. Men are not allowed to examine women at checkpoints or medically. The jihadists also need women to reproduce and set up marriage centres across Syria.
Another reason the Islamic State does not typically use females is because being killed by a female is the worst thing that can happen to a jihadist. These terrorists believe if they sacrifice their life on earth for jihad, Allah will reward them with 72 virgins in heaven. IS members hate the female Peshmerga, the Kurdish army, because if they are killed by a female, their reward is in jeopardy.
"The jihadists don't like fighting women, because if they're killed by a female, they think they won't go to heaven," one female fighter told The Wall Street Journal.
In other videos, no longer available on YouTube, males are the focus. One video shows white Bosnian children, mainly boys, shouting "Allahu Akbar." At one training center, boys between five and seven-years-old show off their military skills for Chechen leader Omar al-Shishani. IS also posted a video from a training camp in Ninevah that was filled with children.
http://www.breitbart.com/Big-Peace/2014/09/10/ISIS-Releases-Video-With-Youngest-Female-Fighter
----------
100 Yazidi Women and Children Recaptured by IS After Escaping
Sep 12, 2014
Arab villagers from Sinjar area has given about 100 Kurdish Yazidi women an children back to IS Militants after trying to escape.
Kurdish Peshmerga Ministry Spokesman Halgord Hikmat stated that out of thousands of Kurdish Yazidis has been kidnapped by Islamic State militants, about hundred of them escaped toward Mount Sinjar. Upon their arrival to the mountain, they were then arrested by the Arab villagers of the area and sent back to IS prisons.
"There are about 1000 Yazidi kidnapped people. IS militants distributed them in Mihrab and Qzl Quito villages to the residents' houses. 20-30 Yazidi people have been sent to each house," Hikmat told BasNews.
"Due to the US air strikes on those areas controlled by IS insurgents, 100 people, among those kidnapped people including women and children, escaped toward Sinjar Mountain but soon because the villagers in the area were supporting Islamic State, they arrested those people and sent them back to IS insurgents," said Hikmat.
Recently, Kurdish Yazidi Member of the Baghdad Parliament Vian Dakhil revealed that 79 Yazidi families have contacted her. The families, averaging 6 or 7 members, have told her that they are trapped in villages near Tal Afar, Mosul and they desperately need help.
"We have information that the girls were separated from the older women. Then they are sold for about US$150. 300 girls have been sold for US$300,' said Dakhil at a peace conference held in Brussels, on Tuesday.
'The KRG has helped refugees as much as possible, but it can't do everything. People from the Kurdistan Region have helped refugees a great deal, especially the people of Duhok province. These people have made no distinction between Muslim or Yazidi, they have helped all in need,' added Dakhil.
Since the capture of Sinjar, the Yazidi majority townn near Mosul last month, thousands of Yazidis have fled to the Kurdistan Region.
http://basnews.com/en/News/Details/100-Yazidi-Women-and-Children-Recaptured-by-IS-After-Escaping/33741
----------
Activists Push for Looser Abortion Laws in Senegal
Sep 12, 2014
DAKAR— Senegalese health workers and activists are demanding women be allowed access to medically safe abortions in certain cases, such as rape or under-age pregnancies. "Secret" abortions are now one of the leading causes of maternal death in Senegal and forced pregnancies have led to an increase in infanticide.
The World Health Organization says an estimated one in 10 pregnant women who die in Senegal are believed to perish due to complications from illegal or unsafe abortions.
Sixty percent of illegal abortions in Senegal are done on women between 19 and 25 years old. Experts here say many women and girls, who may be unmarried or have been raped, feel they have no other solution.
Dr. Amy Ndao Fall, the president of Senegal's Association of Female Doctors, says secret abortions are getting more common.
"The acts are becoming more and more serious. Before you had to look for someone to perform an abortion, but now with the internet, women look for information and try to do it themselves. So as doctors we are quite concerned," said Fall.
Abortion has been illegal in Senegal since before the country became independent from France. An exception was added to the law in 1967 that allows for a medical abortion to be performed if the life of the mother is in imminent danger.
But even then, three different doctors have to testify in court on behalf of the woman before the abortion can be performed. Experts say it is time consuming and often too expensive for women.
"Laws are meant to protect citizens. Laws are meant to save the life of mothers, to preserve women's physical health, their mental health," said Fatou Kine Camara, president of the Senegalese Lawyers Association. "But is this the case with the abortion law? No. In fact, it's the opposite. In Senegal, it's much too restrictive."
Camara said women in Senegal who perform self-abortions can face up to 10 years in prison and up to $200 in fines. Doctors found to be aiding women with illegal abortions can have their licenses suspended or revoked, and face similar prison sentences and fines.
Camara added that restrictive abortion laws have also led to an increase in infanticide, particularly among the poor, as mothers who give birth to an unwanted child have few other options in Senegal.
Local media often report on babies being dumped in wells or drowned.
Religious beliefs in Senegal, where 92 percent of the country is Muslim, are a key barrier to making abortion more legal. While Islam allows for the use of pregnancy prevention measures, it forbids the termination of a fetus.
Health workers are now pushing for better access to emergency contraception, such as the morning after pill, which is allowed in certain cases, such as rape, under Islamic law.
"Today, at the level of the work I do in my pharmacy, regarding the reality I see in the local neighborhoods, regarding the reality of the lack of discussion of safe sex within families, regarding the needs of young people, we think that emergency contraception could have a real impact on reducing the number of unwanted pregnancies," said Mamadou Sow, a pharmacist in Dakar.
According to the International Consortium for Emergency Contraception, only 0.2 percent of women in Senegal say they have ever used emergency contraception. Just eight percent of women of reproductive age use a modern form of contraception.
Senegal's Ministry of Health says it supports family planning activities and is working to educate people about the dangers of secret abortions. It is now looking into the possibility of allowing for safe, medical abortions under certain circumstances, but says no law is on the table.
http://www.voanews.com/content/activists-push-for-looser-abortion-laws-in-senegal/2447129.html
----------
Female Genital Mutilation 'Cutters' Targeted By UK Border Control
Sep 12, 2014
UK Border Force officers have warned of an emerging trend of "cutters" flying into Britain to practice female genital mutilation (FGM).
Flight attendants and other aircrew are being trained to spot potential victims of female genital mutilation returning from overseas, as part of a renewed UK Border Force campaign to tackle the brutal practice.
"Instead of the girls being removed from the UK to go back to the country of origin to have this procedure carried out, now there are cutters travelling from the country of origin to the UK to carry it out in London and in other cities," Joe Cruddy, the senior Border Force officer at Gatwick, told The Guardian.
"That is an emerging trend that we have found as a result of this initiative," he said.
FGM involves removing part or all of a girl's outer sexual organs and is carried out in many African countries and in some areas of the Middle East.
Officers have been carrying out searches at airports in the last days of the school holidays, which is called the "cutting season," when girls are taken abroad to be mutilated, often to countries in Africa.
Cruddy leads training sessions for more than 70 officers at Gatwick. Girls found to be at risk will be taken into care and only returned to their families once safeguarding staff and police judge that it is safe to do so.
In one case, a man was found entering the UK with a photograph of a family, a bloodied cloth in a ladies' handbag in his luggage, and a jar containing dirty water and sand, which they suspect was used to clean a blade, The Guardian reports.
The announcement comes following a push to tackle FGM at the UK's borders. In May the government launched Operation Limelight, an initiative surveying inbound and outbound flights to "countries of prevalence" for FGM.
Samantha Rigler, head of the Border Force Heathrow Safeguarding and Trafficking team, announced that border forces in the UK had started carrying out additional checks on passengers.
"We are clear that FGM is child abuse, it is illegal and there can be no excuse for it," she said. "Through operations like this we will continue to work with the Metropolitan Police Service to identify and protect victims or potential victims, and stop the perpetrators."
An 80-strong team of specialist child protection officers at Heathrow and teams of 65 at Gatwick and 21 at Manchester are involved in the current operation. The officers are also trained to deal with trafficking and forced marriage.
The Home Office said no specific figures were yet available, but staff at Gatwick said since Operation Eris was launched in July more than 30 families had been stopped.
However, last week it emerged that not a single person has been convicted for FGM in Britain yet, despite recent estimates that 137,000 women in the UK have undergone the procedure.
The World Health Organization estimates that 100 million to 140 million girls and women worldwide have undergone some form of cutting.
The brutal practice has been illegal in the UK since 1985 and the National Society for the Prevention of Cruelty to Children (NSPCC) says that 70 women a month seek treatment for the crime.
The first landmark trial of an FGM case of two men, including a doctor from London, will take place in January 2015.
The doctor is being accused of carrying out the procedure on a woman after she gave birth in November 2012.
http://rt.com/uk/186928-fgm-cutters-uk-boder/
-----------
42% of Indian Girls Are Sexually Abused Before 19: UNICEF
Aparajita Ray, TNN | Sep 12, 2014
BANGALORE: Lakshmi (name changed) was 13 when she was dressed up as a bride. Someone paid her Rs 8,000 and her father Rs 25,000. And he goaded her to marry a 70-year-old man. The child's daze turned into a nightmare when the seven-time husband raped her that night.
Thankfully, the child was rescued from her home in Raichur district's Lingsugur taluk by a team of social workers affiliated to UNICEF and the department of women and child welfare.
Two years on, Lakshmi is being counselled. With the government persisting with its efforts to prosecute the guilty, the father is absconding. Six others involved in the crime are behind bars for four-and-a-half months.
Lakshmi is one of the thousands of girls whose world of innocence is shattered by forced sexual intercourse. In fact, one in every 50 girls in India is forced to have her first intercourse or other forced sexual acts when she is less than 10 years old, says Hidden in Plain Sight, a UNICEF report on violence on children and adolescents across the world.
The report is an outcome of a study of demographic and health surveys conducted between 2005 and 2013.
According to the study, about 10% of Indian girls would have faced sexual violence when they are aged 10-14, and 30% in the 15-19 age group. In all, about 42% of Indian girls face sexual violence before they cross their teens.
Some 77% of girls who admitted to have faced sexual violence between 15 and 19 yeas said it is their current husband or the partner who committed the atrocity. More shocking is the fact that the perpetrator in the case of 6% of these girls in this age group was a relative. At least 4% said a friend or an acquaintance targeted them. Only 3% of the girls said a stranger subjected them to forced sex, while 0.4% said it was the father or the stepfather.
Former UNICEF consultant Suchithra Rao says incidents of girls being subjected to sexual violence rarely get reported. "We come to know if there is violence and police are informed. Even here, they see the light of day because of the health department's role," she explains.
Indian girls, though, are in a better condition than their counterparts in Africa, Middle East, Eastern Europe, Pakistan and Nepal.
http://timesofindia.indiatimes.com/india/42-of-Indian-girls-are-sexually-abused-before-19-Unicef/articleshow/42306348.cms
----------
Women, Children among Detained Illegal Expats in Saudi Arabia
Sep 12, 2014
Riyadh police arrested more than 400 expatriate labour violators in a major operation conducted in Riyadh on Wednesday.
According to a police official, the illegal residents were arrested at several points, including shopping malls, streets and at regular and improvised checkpoints in various parts of the capital.
He said such operations were conducted upon instructions issued by Riyadh Gov. Prince Turki bin Abdullah bin Abdul Aziz.
The Ministry of Interior had earlier advised all illegal expatriates in the Kingdom to correct their work and residency status following the end of the amnesty period on Nov. 1, 2013 or leave the country.
The official pointed out that expats who were arrested would be investigated and subject to fines and deportation depending on the nature of the cases.
The operations were carried out by Riyadh police in cooperation with other wings of the security forces for the smooth facilitation of arrests.
Police arrested more than 800 illegal expatriates living in the south of the capital under the personal supervision of the Riyadh governor last month.
Men, women and children living in the Manfouha district, south of Batha, were arrested for not being in possession of legal documents to prove their residency status in the Kingdom.
The operations commenced immediately after dawn, according to an eyewitness from the scene of the raid.
He said that more than 400 expatriates, including women with children and infants, were apprehended during the operations.
Those arrested included foreigners of various nationalities. However, the eyewitness said the majority of illegals were African nationals.
Riyadh police arrested 307 illegal residents, including 13 wanted men, two months ago in a predawn operation. The combing operations were conducted on the instructions of the Riyadh governor.
According to Riyadh police, the 24-hour operation was carried out on Tuesday in Manfouha, Hai Al-Wazara (Hara) and Batha city centre. "Those arrested were of different nationalities and booked for various offenses, such as overstaying their visas, running away from sponsors and people with 'free visas' looking for employment," the official said.
The illegal residents were mostly concentrated on Al-Frayan Street, Sitteen Street in Manfouha, in Hara and the Batha area.
Authorities, under the supervision of Maj. Gen. Saud Al-Hilal, cordoned off the areas before the raid commenced to prevent illegal expats from escaping.
A total of 45 vegetable vendors who had overstayed their Haj and Umrah visas were also arrested in the Hara and Batha areas during the raids.
Saudi Arabia, the world's largest oil exporter, is a goldmine for millions of people from Asia and elsewhere in the Arab world, who find work as common labourers, drivers, porters and housemaids. Expatriates account for around 9 million of the country's 27 million population.
http://www.arabnews.com/saudi-arabia/news/629001
----------
African Union Soldiers Accused of Raping and Exploiting Helpless Somalian Girls and Women
Sep 12, 2014
African Union soldiers stationed in Somalia have raped and sexually exploited women and girls on their military bases, Human Rights Watch says in a new report.
The report released Monday accuses soldiers of working through Somali go-betweens to use a variety of ploys, such as humanitarian aid, to force women and girls to have sex as well as to sexually assault women who came to the bases seeking medical help or water.
"Some African Union soldiers have misused their positions of power to exploit Somalia's most vulnerable women and girls," said Liesl Gerntholtz, executive director of the women's rights division at Human Rights Watch.
The rights group said it interviewed 21 women and girls who recounted being raped or sexually exploited by Ugandan or Burundian troops serving with the African Union Mission in Somalia since 2013.
2013: What's the situation in Somalia? In the boat patrolling for pirates.
Among the cases described in the report is a 15-year-old girl who was allegedly raped by a Burundian soldier after she went to a military base to try to get medicine for her sick mother.
African Union challenges report
The African Union said it was "concerned" by the report and would "thoroughly" investigate the allegations. But it took issue with much of the content of the document, accusing it of "imbalance, inaccuracies and partial view."
The regional body said the portrayal of the AU mission and the broad conclusions in the report "constitute a misrepresentation of the sacrifices, achievements and genuine commitment" of the mission.
AU troops are in Somalia to support Somali forces cracking down on Al-Shabaab, a group fighting the government in hopes of turning the country into a fundamentalist Islamic state.
The mission's mandate includes helping with humanitarian assistance in Somalia, which is plagued by war, poverty and famine.
http://www.dailytimes.com.ng/article/african-union-soldiers-accused-raping-and-exploiting-helpess-somalian-girls-and-women
----------
Tribute to African, American Muslim Woman, Tayyibah Taylor
Sep 12, 2014
VARIOUS Muslim communities throughout the United States have expressed their sorrow for the loss of an inspirational role-model for Muslim American women.
After battling cancer, Tayyibah Taylor a pioneer for Muslim journalists in the US, passed away on Sept. 5.
An amazing woman, Tayyibah Taylor was most known for being the founding editor-in-chief and publisher of the first magazine written by and for Muslim American women.
"We can either allow others to tell our stories or we can tell our stories ourselves," Taylor had once said.
Consequently, Taylor founded Azizah Magazine in the year 2000, which later became an award winning publication. Through the magazine, Taylor realized her vision of providing a vehicle for the voice of Muslim American women, a vehicle that portrays their perspectives and experiences, and shatters commonly held stereotypes.
Going against the strong current in the media in the US that depicts Muslim women as oppressed subjects, her magazine focuses on empowerment, action, and self-definition. Azizah Magazine addresses current affairs and other issues that are important to Muslim women living in the US or anywhere in the world, and it serves as a platform for Muslim girls and women who have the gift of writing well.
About the magazine's readers, Taylor said, "Our reader is a woman who is striving to better herself."
Tayyibah Taylor also worked on the steering committee of WISE, an organization that convenes global Muslim leaders and fosters Muslim women's participation in Islamic law and contemporary debates. Taylor blends her passion for spirituality, women's issues, and communication to further the causes of Muslim women.
Named one of the 500 most influential Muslims in the world by the Middle Eastern think tank, The Royal Islamic Strategic Studies in 2009, Taylor has presented lectures on Islam and Muslim women at national and international conferences.
She has participated in several interfaith initiatives and has traveled to Turkey, Spain, Morocco, Jerusalem, Greece, and Jordan. Speaking about women's empowerment, entrepreneurship, and journalism, she has visited 37 countries in six continents.
Born on the island of Trinidad in the Caribbean, Taylor grew up in Toronto, Canada, and studied biology and philosophy at the University of Toronto. She lived in Jeddah, Saudi Arabia, for several years and attended classes at King Abdul-Aziz University for Arabic and Islamic Studies.
Taylor was the mother of five children and grandmother of five. "Sister Tayyibah served as a role model and mentor to countless Muslim women. She inspired us with her leadership and commitment to inclusiveness within our community," said Roula Allouch, Board Chair of the Council on American-Islamic Relations.
"Sister Tayyibah was a sincere and respected community leader whose work and example gave inspiration and empowerment for Muslim women all over North America. She will be greatly missed by all of us. It is a huge loss to our community," said Azhar Azeez, President of the Islamic Society of North America.
http://www.saudigazette.com.sa/index.cfm?method=home.regcon&contentid=20140912217891
----------
Love Marriage: A Stigma in Saudi Society
Sep 12, 2014
Marriage is a multifaceted topic and is something that can't be covered in one page. The thing that has been bugging me for the past few weeks is how our society calls a woman an apostate if she marries the man of her choice. Is it such a big crime to marry someone you love? Why has our culture and our society turned "love marriages" into a social stigma.
A typical scenario at a wedding is when a woman whispers with raised eyebrows: "It's a love marriage, you know." And the other woman nods like she has finally got her hands on something she can tell others and has an expression on her face which indicates that such behaviour is truly wicked. To be honest, whenever I hear that two people who love each other are getting married, it gives me a euphoric feeling.
When adults blame the younger generation, they forget that they are the ones who raised it. Instead of telling a child that it is taboo to talk to the other sex and saying: "God forbid, you must never fall in love; that's the worst crime you can ever commit", why not tell him that even if he likes someone (which is a very normal thing), he shouldn't engage in any impermissible activities but should tell his parents about it and turn that relationship into something Halal and beautiful by Nikah, a marriage contract.
The attitude of some parents promotes the idea that they certainly don't have a problem with their son dating someone but that it's a major catastrophe if he wishes to marry that girl. What exactly are the parents trying to teach by doing so?
There are plenty of examples of a boy being forced to marry a girl of his parent's choice with the consequence being the destruction of their future. Either the guy lives a life of compromise and hardly ever looks at his wife with love or in other cases, he causes so much trouble for her that she is finally forced to leave. The poor girl's idea of a magnificent and lovely life after marriage is shattered and at a young age she is made to see the misery she never thought she would ever encounter.
I have seen many examples of marriages ending after just a couple of months because either the man or the woman was interested in someone else. And in our culture, it is difficult to find a husband if you are over 25. After all, not getting married by the age of 25 certainly means that there is something wrong with you. (Sarcasm intended.) And imagine ending up as a divorcee! Why does our society have to be so narrow-minded and rigid? Why does it have so many restraints?
The bottom line is that it is completely wrong for parents to force their own choice on their children. They are not living with the spouse they have chosen for their child, it is their child who has to deal with it.
And definitely if parents feel that the decision their child is taking is absolutely wrong, they can obviously try their best to make him understand and tell him that later in life he will be accountable for his actions.
http://www.saudigazette.com.sa/index.cfm?method=home.regcon&contentid=20140912217889
----------
Women empowerment vital for global recovery, says IMF chief Christine Lagarde
Sep 12, 2014
Empowerment of women and equal opportunities are crucial for driving a stronger global economic recovery, and for revitalising Japan, the head of the International Monetary Fund said Friday.
The global recovery is too tepid and too turbulent, IMF chief Christine Lagarde told a gathering organised by the Japanese government and business groups to support Prime Minister Shinzo Abe's campaign to promote a stronger role for women in the economy.
"Even after the crisis abates, we will face grave challenges to growth," Ms. Lagarde said.
The global economy is not utilising women effectively and is "tossing away economic growth at a time when it cannot afford such wanton waste," she said.
Mr. Abe has made greater gender equality a priority in his "Abenomics" programme aimed at propelling the world's third-largest economy out of a long deflationary slump. As its workforce ages and shrinks, Japan needs women to help fill labour shortages and drive economic growth.
Last week, Ms. Abe appointed five women as Ministers in a Cabinet reshuffle, matching the previous record set by former Prime Minister Junichiro Koizumi. But overall, few women hold political office or executive positions in business.
Japanese women rank high in terms of education, but tend to put their careers on hold to raise their families. Long working hours and limited access to affordable child and elder care are obstacles for working mothers, while employment and tax systems are structured to favour families with stay-at-home mothers. When women do return to work as their children get older, which most do, they generally can only get part-time, lower paying work.
While the gender gap for wages is almost universal, Japan's is on the high side at a 29 percent gap even with equal educations and occupations, Ms. Lagarde said.
Globally, since women account for 70 percent of consumer spending, it makes sense to "put women in the driver's seat," she said.
Countries such as Japan need to change policies and laws, but also institutions, attitudes and culture in order to boost their growth potential by better using their female talent.
In some cases, countries have effectively used quotas to bring more women into leadership roles in business and government. Such quotas helped increase the proportion of women lawmakers in Rwanda's parliament to over 50 percent.
Setting targets is another good option, said Catherine M. Russell, the U.S. ambassador-at-large for Global Women's Issues.
"Having a goal in mind is best. It makes it clear where you are and are trying to get to," she said.
Politics are only a start, though, and businesses need to understand that it is in their own interest to have greater gender equality, she said.
http://www.thehindu.com/news/international/women-empowerment-vital-for-global-recovery-says-imf-chief/article6404160.ece
------
URL: https://newageislam.com/islam-women-feminism/at-least-three-young-minnesota/d/99038