New Age Islam News Bureau
21 Nov 2016
• In New Amendments, Malaysian Shariah Courts To Lose Say on Civil Marriages
• Andhra Pradesh Muslim Women Move Apex Court In Support Of Triple Talaq
• Women University to Be Set Up In Swat
• Women Increasingly Join the Fight in Israel's Army
• Sikh Harassed, Woman Attacked After Bandanna Mistaken For Hijab In U.S.
• PPP Senator Seeks Increased Women's Role in Council of Islamic Ideology
• Blind Saudi Woman Wins License to Practice Law
Compiled by New Age Islam News Bureau
URL: https://www.newageislam.com/islam,-women-and-feminism/new-age-islam-news-bureau/all-india-muslim-personal-law-board-forms-women-s-wing/d/109157
--------
All India Muslim Personal Law Board Forms Women's Wing
20 Nov 2016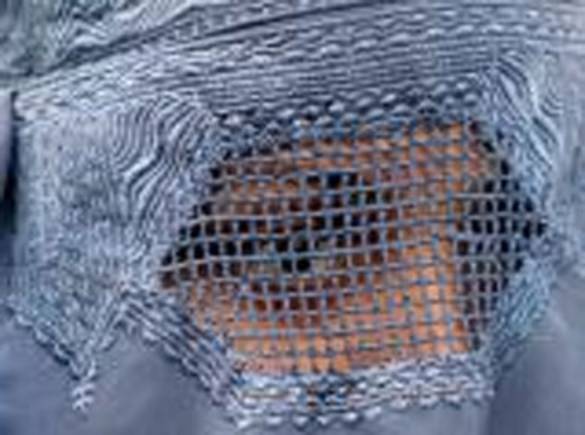 A group of Muslim women from Andhra Pradesh has approached the Supreme Court in support of the practice of triple Talaq (Representative Image)
--------
In a first, the All India Muslim Personal Law Board on Sunday decided to form a women's wing to look into burning issues such as Talaq, even as it passed a resolution in favour of triple Talaq.
The resolution passed at the AIMPLB's three-day convention, which concluded today, stated that the government was infringing into the personal laws of Muslims.
The women's wing would also deal with other issues like family disputes and education, AIMPLB secretary Zafaryab Jellani told a press conference here after the convention.
It decided to launch an all-India Muslim women helpline, a toll free call centre in Urdu, English and eight regional languages to counsel and guide Muslim women on family disputes to go to the Darul-Qaza.
"It has been decided for the first time that we will form a women's wing to go into issues concerning Muslim women and an all-India Muslim women helpline, a toll-free call centre in Urdu English and 8 regional language," Kamal Farooqi, a member of AIMPLB said.
"It seems that the government is bringing up this issue of Triple Talaq and Uniform Civil Code ahead of UP polls in order to communally polarise people and reap political dividends," he said.
The AIMPLB said it wanted to be the part of a discussion with the government, though the government did not bother to hear their views.
"It is the opinion of the AIMPLB that the Shariah laws have their origin in the Holy Quran and the Sunnah. These Shariah laws are divine laws and cannot be modified changed or altered by any person or authority," Farooqi said.
The point of view of AIMPLB has been explained in detail through the affidavit filed before the honourable Supreme Court, he said.
"The moment we came to know that the Central government is going to file an affidavit in the Supreme Court, we approached the Prime Minister and five cabinet ministers through a registered post to get the point of view of the board, which represents all schools of thought in the country, heard.
Unfortunately, the predetermined mind of the government did not think it fit to know the AIMPLB's point of view," he added.
Farooqi alleged that the questionnaire prepared by the Law Commission fell short of professionalism.
"The questionnaire prepared by the Law Commission not only falls short of professionalism regarding such a sensitive issue, but smacks of the intention of the present-day government to meddle with professional laws and bringing in the uniform civil code through the back door," he said.
He, however, hoped that that good sense would prevail in the government and it would withdraw its affidavit filed in the apex court.
The board has now prepared its own questionnaire and circulated it among Muslims for signatures in support of triple talaq.
"Lakhs of Muslim women have supported AIMPLB on its stand on triple talaq and the issue is a tool used by the government to interfere in AIMPLB's affairs. The government is trying to project Muslim women as suppressed and oppressed, which is wrong," Asma Zahra, executive member of AIMPLB, said.
http://www.dnaindia.com/india/report-all-india-muslim-personal-law-board-forms-women-s-wing-2275275
--------
In New Amendments, Malaysian Shariah Courts To Lose Say on Civil Marriages
BY RAM ANAND
November 21, 2016
KUALA LUMPUR, Nov 21 — Only civil courts will have the power to determine civil marriages even if one spouse converts to Islam, under proposed amendments to the Law and Reform (Marriage and Divorce) (Amendment) 2016.
The amendment Bill, which was tabled this morning in Dewan Rakyat, will enable Muslim converts to petition the civil courts for divorce.
Previously, Muslim converts were required to do so via the Shariah courts, leading to the jurisdictional conflicts between the two parallel legal systems.
This was further complicated by the fact that Shariah courts only recognised the Muslim applicant, and not the non-Muslim spouse.
"A conflict will arise when both spouses make an application to two different courts," the proposed amendment said.
As such, while the Shariah Courts can grant an order for divorce and ancillary relief, it does not dissolve the civil marriage.
"The power to dissolve the civil marriage under Act 164 is only given to the civil court," it said.
The Bill also proposes to ban unilateral child conversions that, along with the conflicts between the civil and Shariah courts, had led to the high-profile interfaith custody battles of M Indira Gandhi and S Deepa with their Muslim convert ex-husbands.
http://www.themalaymailonline.com/malaysia/article/in-new-amendments-shariah-courts-to-lose-say-on-civil-marriages
--------
Andhra Pradesh Muslim Women Move Apex Court In Support Of Triple Talaq
Nov 21, 2016
A group of Muslim women from Andhra Pradesh has approached the Supreme Court in support of the practice of triple Talaq, arguing that it was no "unruly horse" but resorted to when reconciliation failed between married couples.
In contrast, a woman in Belagavi of Karnataka, who was divorced by her UAE-based husband, prayed that the apex court declare triple Talaq practice in its present form as contrary to 'Quran' and a violation of her fundamental rights.
In her intervention application, Nazmeen Sayed related her ordeal as her husband had deserted her after 12 years of marriage due to his relationship with another woman.
She supported the stand taken by the Union government on a batch of petitions, including one by advocate Balaji Srinivasan on behalf of Shayara Bano, that the practices of triple talaq, Nikah Halala (bar against remarriage with divorced husband without an intervening marriage with another man) and polygamy be declared unconstitutional.
However, a joint petition filed by 15 women from Kurnool district contended that the customs of marriage, inheritance and divorce were prescribed in the holy book and cannot be undone by the apex court.
http://www.deccanherald.com/content/582213/muslim-women-move-apex-court.html
--------
Women University to Be Set Up In Swat
November 20, 2016
MINGORA: Prime Minister's Adviser Ameer Muqam said the government has started various programs for the welfare and development of the youth.
Addressing a laptop distribution ceremony at Swat University in Swat today he said, "Welfare of the youth is a top priority of PM Nawaz Sharif."
Ameer Muqam said, "All the projects announced by the PM in Swat would soon become a reality." He further said, "2.5 million people are benefitting from PM's Youth Loan Scheme. Furthermore laptops are being distributed among students on merit basis."
He also said, "A women university will also be established to increase higher education for girls of the area."
http://nation.com.pk/national/20-Nov-2016/woman-university-to-be-set-up-in-swat-pm-adviser
--------
Women Increasingly Join the Fight In Israel's Army
November 20, 2016
YOKNEAM: Her face covered in mud, 18-year-old Smadar crawls beneath thorny brush, her automatic rifle around her neck.
She smiles despite the intensity of the training, and her commander, also a woman, shouts encouragement.
"I don't regret choosing this unit," said Smadar, who was not allowed to provide her last name under Israeli army rules.
"I wanted to do my military service in the most combative unit possible."
Smadar is part of a discreet but profound change taking place within the Israeli military, with a growing number of women taking part in combat units.
Just four years ago, some three percent of enlisted women served in combat units compared to seven percent today, according to the army.
That number is expected to rise even further to 9.5 percent in 2017.
The increase has come both due to changes in society, with women's participation in combat units no longer dismissed, and a shortage in available soldiers due to reductions in the amount of required service time for men.
Israel's military is an institution at the heart of society, with nearly all Jewish citizens required to serve, and such changes are likely to reverberate beyond the barracks.
Equal right to serve
Even before the state of Israel was created in 1948, women played an important role in the Haganah, the forerunner to the country's military, today the region's most powerful.
Currently men are required to serve two years and eight months after they turn 18, while women serve two years.
Women's roles had historically been confined to such positions as nurses or radio operators -- an arrangement undergoing rapid change.
The first mixed unit, known as the Caracal battalion, was formed in 2000, taking its name from a type of wild cat whose males and females look the same.
It was that year that the law was amended to state that "women's right to serve in any position is equal to the right of men."
Smadar, who was training in the hills of the Galilee in the country's north, is preparing to join the Bardelas battalion and will likely be stationed in the semi-desert south.
Bardelas is one of what are now three mixed combat units in the Israeli army. A fourth battalion is planned for March 2017.
Women wanting to take part in combat units must commit to serving eight more months, an equal amount of time as men. It has not dissuaded volunteers.
"What a man can do, a woman can also do," said Smadar.
A 25-year-old woman from the Caracal battalion wondered why all units cannot be mixed.
She arrived in Israel in 2004 from Ukraine and said she wanted to do whatever possible for her new country.
"Whoever can fight must do it," she said. "Man or woman -- there is no difference."
A Global Trend
Israel's experience is similar to trends globally, said Megan Bastick of the University of Edinburgh, who has studied women's participation in security forces.
"Across the Western world, there has been a general increase over recent decades in the proportion of women joining the military," she said.
She cited Australia and Canada as two countries in particular offering equal opportunities.
In the Middle East, fighter pilot Major Mariam al-Mansouri led a combat mission for the United Arab Emirates against Islamic State group jihadists in 2014, recalled Dalia Ghanem-Yazbeck of the Carnegie Middle East Centre.
Algeria has a number of women generals, while women also serve in Jordan, Lebanon and Tunisia, she said.
In Syria, a number of women hold the rank of general and fight in combat units.
Ghanem-Yazbeck says that remains the exception.
Within combat units in the region, women often "continue to be in traditional gendered positions such as translators or data-entry personnel or social workers and so on."
"Despite an evolution, women remain the aides of their male counterparts."
Integration Tool
Israel's army has served as an integration tool for society, bringing in Israelis of different ethnic backgrounds as well as sexual orientations, a contrast with the conservatism of much of the region.
The military is thought to include more than 120,000 soldiers in mandatory service -- an estimation since the army does not provide such figures.
More than 41 percent of those serving are women, the military says, and 85 percent of army posts are available to women.
More than half of women serve, with ultra-Orthodox Jewish families exempt.
Amos Harel, defence correspondent for influential Israeli newspaper Haaretz, said the increase in women does not reflect "ideology but a need," with the timeframe for men to serve recently reduced from 36 to 32 months.
Mixed units operate along relatively calm borders, including those with Egypt and Jordan, the only two Arab countries with peace treaties with Israel.
Other units are assigned to more risky areas, such as the Lebanese border and along the Gaza Strip.
Forty-four female soldiers have been killed in combat since 1948.
Harel questions whether the military will follow through and allow women to serve in all roles at the risk of what has concerned many: one of them being kidnapped.
The kidnapping of male soldier Gilad Shalit in 2006 by Hamas caused shock nationwide.
"One cannot help wonder whether the response to the abduction of a female soldier would be more extreme," Harel wrote recently in Haaretz.
http://nation.com.pk/international/20-Nov-2016/women-increasingly-join-the-fight-in-israel-s-army
--------
Sikh Harassed, Woman Attacked After Bandanna Mistaken For Hijab In U.S.
November 20, 2016
Latest in 437 reports of racist slurs, hateful intimidation or harassment since Trump won the presidential poll.
A 22-year-old Sikh, studying at the prestigious Harvard Law School, was allegedly abused and harassed at a store near the campus by a man who mistook him for a Muslim.
Harmann Singh, a first year law student at the university, said he was shopping in a store in Cambridge, Massachusetts, while speaking on the phone with his mother, when a man walked in and said to the clerk behind the counter, "Oh look, there's a [expletive] Muslim."
"Over the weekend, I was confronted by a man who called me a '[expletive] Muslim' and followed me around a store aggressively asking where I was from, and and no one in the store said a thing. I was on the phone with my mom the entire time, and we were both concerned for my safety as this man stood inches away from me," Mr. Singh wrote about his experience in The Boston Globe.
His family too faced it
"While deeply painful, what happened to me pales in comparison to the hate and violence many of my brothers and sisters have faced across the country," he wrote.
According to Mr. Singh, the man started following him around the store, harassing him and asking him where he was from.
Mr. Singh, who is from Buffalo, New York, said he tried to ignore the man and continue his conversation with his mother, who was worried. She could hear the man questioning Mr. Singh and told her son to leave the shop. Mr. Singh said the man followed him to the checkout counter.
"I told him, 'Hey I'm actually from New York. I live here now down the street. Is there anything I can do to help you?'" Mr. Singh said.
He made a hasty exit
The man did not respond and Mr. Singh left the store as quickly as possible.
He said the most effective way to help people who feel marginalised is to "be there for each other in these moments."
A bystander, who checks in with the person, being harassed in any situation can make all the difference, he said.
The owner of the store told Boston.com that he was going back and forth between the back and front of the shop at the time of the incident that took place on November 11 and saw the man who spoke to Mr. Singh come in.
He said he had planned to ask the man to leave, but went to the back of the store when the incident occurred. Both Mr. Singh and the other man were gone when he returned. He said he was shocked and sorry when his clerk told him what happened.
"I don't know where that guy came from and I hope I don't see him again," said the owner, who did not want to be named.
Indian-American woman attacked
In a separate incident, a 41-year-old Indian-American woman has been racially attacked in San Francisco in the U.S. state of California after a bandanna on her head was mistaken as a hijab, the latest in a series of assaults following Donald Trump's win.
Nicki Pancholy was on her 'peace walk' when on return she found her car window shattered, her purse gone and a note calling her a "Hijab-wearing b****," and asking her to "get the f— out."
She has lupus
Ms. Pancholy is not Muslim, nor does she wear a hijab. She is a Rajasthani and has been battling lupus, which caused hair loss, and put the bandanna on her head as protection from the sun, NBC news reported.
"When I saw it, I was in shock. That someone would feel so much hate to do this. I realise that this is the climate after this election. But I didn't realise someone would be so ignorant and in so much pain to cause so much harm," she said.
"I was wearing a bandanna over my head, not because I am religious, but because I am protecting my scalp from the sun because I have lupus, an inflammatory autoimmune disease that can damage tissues and organs, she added.
She had been hiking in Mission Peak (just north of San Jose) every morning for 65 days straight before this happened, it said.
"I didn't know who was watching me. I would like for the violence to end with me," she added.
Respect everyone, period
"Many of our neighbours, friends, and family fear the current climate in our country, and we must do our best to make sure everyone is respected," Raj Salwan, Freemont City Councillor-elect said.
Police are investigating the note as a hate crime and auto burglary as her windows were smashed and someone stole her purse and checkbook, it said.
Ms. Pancholy is just one of a growing number of people across the country, even in the Democratic stronghold of the Bay Area, to fall victim to hateful harassment since Mr. Trump became President-elect.
Last week, a Muslim student's hijab was allegedly ripped off and her hair pulled down by a classmate at a school in Minnesota.
The Southern Poverty Law Center has noted a marked increase in hateful acts across the country since Mr. Trump has been elected. As of Monday, the hate-tracking group has found 437 reports of hateful intimidation or harassment since November 9.
http://www.thehindu.com/news/international/sikh-mistaken-for-muslim-harassed-at-us-store/article9367458.ece
--------
PPP Senator Seeks Increased Women's Role in Council of Islamic Ideology
November 21, 2016
ISLAMABAD: A Pakistan People's Party (PPP) member has submitted a resolution to the Senate seeking increase in women's representation in the Council of Islamic Ideology (CII).
The resolution has been moved by Sehar Kamran at a time when the Senate Committee on Human Rights and a number of her party colleagues in the Senate had already called for disbanding the CII, for its alleged anti-women stance and its focus only on women and marriage issues.
"This House recommends that the women should be given representation in the CII according to their population in Pakistan and the relevant law/rules should be amended for this purpose, if required," says the text of the resolution moved by the PPP senator.
The resolution is on the agenda of the Senate's session on Monday.
The CII, a constitutional body, advises the legislature whether or not a certain law is repugnant to Islam, in particular to the Quran and Sunnah. Presently, there is only one seat reserved for women in the CII, which comprises minimum of eight and maximum 20 members.
According to Article 228(2) of the Constitution, the CII "consists of such members, being not less than eight and not more than 20 as the president may appoint from amongst persons having knowledge of the principles and philosophy of Islam as enunciated in the Holy Quran and Sunnah, or understanding of the economic, political, legal or administrative problems of Pakistan".
At present, the CII headed by Maulana Mohammad Khan Sheerani of the Jamiat Ulema-i-Islam (JUI-F) comprises 10 members, including Samia Raheel Qazi, the daughter of former Jamaat-i-Islami (JI) chief Qazi Hussain Ahmed, as a lone woman member.
In June, the Senate Functional Committee on Human Rights while holding the CII responsible for the rise in incidents of violence against women, had recommended disbanding the body and urged the government to ban the use of Qisas and Diyat laws in honour-killing cases.
The senate committee's recommendations had come after the CII in a proposed women's protection bill ruled that 'lightly beating' one's wife is permissible in Islam.
Previously, PPP Senator Farhatullah Babar had also demanded disbandment of the CII and had asked the government to withdraw Rs100 million funds allocated for the body for fiscal year 2016-17 and give these funds to the National Commission for the Status of Women.
Challenging the constitutional and legal status of the CII, Mr Babar had stated that the task assigned to the CII under the 1973 Constitution had been completed and submission of annual reports was no longer a constitutional requirement.
The PPP senator said the CII in its report had itself admitted that after the submission of its final report in December 1996, it was no longer constitutionally required to continue submitting reports to parliament. However, he said, the council unilaterally decided to keep submitting annual reports.
Meanwhile, another PPP senator and the chairman of the Senate finance committee, Salim Mandviwala, has also moved an amendment to the Senate rules seeking to end the provision of the casting vote by the committees' chairpersons, in case he or she is a mover of the matter under consideration of the committee.
The senator has suggested amendment to Rule 182 of the Rules of Procedure and Conduct of Business in the Senate, 2012.
The proposed amendment says: "Provided that the chairman of a committee or the person presiding in his absence shall not cast his vote in the event of the equality of votes in case he is a mover of a matter under consideration of the committee."
Mr Mandviwala has moved the amendment in the backdrop of the recent decision of Senate Chairman Raza Rabbani to send back a bill to the finance committee when he sought permission to table a report of the committee on the bill which had been introduced by him as a private member.
After opposition to his bill by the government members in the committee and a tie in the voting process, Mr Mandviwala declared the bill as passed while using his casting vote.
The Senate chairman, however, referred the bill back to the committee, stating that the PPP senator should not have used the power of casting vote on moral grounds.
When contacted, Mr Mandviwala said that he wanted to change the rule as in Pakistan, the parliamentarians function in accordance with rules and laws, and not on moral grounds.
The PPP senator said that he had used the casting vote on the matter in accordance with the rules and the Senate chairman had also agreed to his viewpoint. He said that he had accepted the chair's decision, but decided to move amendment to the rules to avoid any such situation in future.
Published in Dawn November 21st, 2016
http://www.dawn.com/news/1297637/ppp-senator-seeks-increased-womens-role-in-cii
--------
Blind Saudi Woman Wins License To Practice Law
Nov 21, 2016
By Adnan Al-Shabrawi
JEDDAH — Laila Mohammed Al-Qabi has become the first Saudi blind woman lawyer to be accredited in the Kingdom.
The Ministry of Justice has accredited Qabi and registered her name in the registry of lawyers under training.
It also gave her the certificate of trainee lawyer, which will enable her to practice law for a year starting this week.
A number of lawyers, consultants and legal committees have welcomed Qabi to the tribe of lawyers and said her strong perseverance has helped her overcome her loss of vision.
"I am happy to be recognized as a lawyer. I am exulted on completing my journey of a thousand miles that began with a single step," she said.
Al-Qabi profusely thanked all those who had supported her and hoped that she would live up to their expectations.
Free legal help
The participants in the confluence on family cases will celebrate on Wednesday the graduation of the first batch of Takamul initiative for legal help, which consists of about 1,000 Saudi male and female lawyers.
The initiative is aimed at providing legal help free of charge to poor people who are unable to pay the lawyers› fees.
Under the initiate, legal defense will be provided by voluntary lawyers in the domestic and labor lawsuits free of charge.
The young men and women who graduated from the law and Shariah colleges are now qualified to work in companies and the law offices. They spent about 200 hours of training and are capable of spending about a million hours in voluntary work over a period of 10 years, providing legal services to the poor and needy free of charge within the social responsibility of lawyers.
Nasreen Al-Ghamdi, a female lawyer and a legal consultant, said she was proud to be part of the initiative to defend the poor and needy before the courts at no cost at all.
Ghadah Al-Mansour, another female lawyer, said she was happy to be among the first batch of graduates of the Takamul initiative to train lawyers on practicing law and voluntary work. She advised her fellow women lawyers to join in the charity effort.
http://saudigazette.com.sa/saudi-arabia/blind-saudi-woman-wins-license-practice-law/
--------
URL: https://www.newageislam.com/islam,-women-and-feminism/new-age-islam-news-bureau/all-india-muslim-personal-law-board-forms-women-s-wing/d/109157
New Age Islam, Islam Online, Islamic Website, African Muslim News, Arab World News, South Asia News, Indian Muslim News, World Muslim News, Womens in Islam, Islamic Feminism, Arab Women, Womens In Arab, Islamphobia in America, Muslim Women in West, Islam Women and Feminism, Moderate Islam, Moderate Muslims, Progressive Islam, Progressive Muslims, Liberal Islam