New Age Islam News Bureau
28 Oct 2019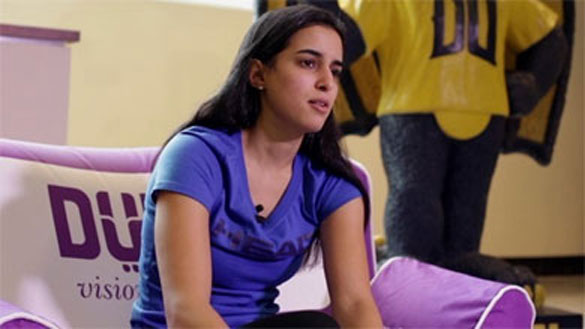 Egyptian Nour El-Tayeb qualified for the quarterfinals of the PSA Women World Squash Championship after beating Salma Hani 3-0
------
• Why Mothers Are Not Named In Muslim Marriage Registration Forms in Bangladesh?
• Joint Action Group for Gender Equality of Malaysia: Stop Suppressing Stories Of Women
• 'Women's Driving School' Documents Saudi Arabian Political Developments
• Egyptian Nour El-Tayeb Qualifies To PSA Women World Championship's Quarter-Final
• In Syria, the Women and Children of ISIS Have Been Forgotten
Compiled by New Age Islam News Bureau
URL: https://www.newageislam.com/islam-women-feminism/alarming-increase-divorce-rates-arab/d/120110
--------
Alarming Increase in Divorce Rates in Arab Societies
October 28, 2019
According to the data of Sharia courts in the Arab world, regarding personal status cases as well as marriages and divorce lawsuits, divorces in the Arab societies have witnessed a worrying rise, with 3541 cases of divorce and 8850 marriages last year.
The head of the Sakhnin Sharia Court, Judge Hashim Sawaed, said that according to information received from nine Sharia courts in the country, in addition to official data, 8850 marriages and 3541 divorce cases were registered in 2018. Such statistics do not exist in any other society worldwide. Hence, these are terrible and very disturbing figures, especially since they do not include undocumented cases, as what is meant here with the term marriage is legally signed matrimony contracts.
Judge Sawaed added that "for the data issued by the Sakhnin Sharia Court in particular, and a year and a half after its establishment, 2299 lawsuits were processed, including 511 divorce files, that is, 22 per cent of the overall number of files handled by the court. If we look further, the majority of divorces are filed by arbitration, where 54 per cent of cases the wives are the ones who filed the arbitration case while in 46 per cent of the divorce cases it is the husband is the one who filed the arbitration case. Here, we can say that it is clear that women take the initiative more often than men in filing for divorces."
Judge Sawaed explained several reasons behind the increase in divorce cases in Arab societies sating: "Is it wise to deal with the increase of divorces in isolation from the prevalent phenomenon of violence or the high percentage of road accidents in Arab societies? I believe that we cannot; this is my personal opinion, which I have reached after long years of practising my profession as a Sharia judge in several courts. I worked two and a half years in the Sharia Court in Jerusalem, where I dealt with the Palestinian citizens of Israel, and Arab citizens of the West Bank and Gaza. Then I moved to the Sharia Court in Haifa and worked five years there. In Haifa, I also dealt with many people belonging to multiple social segments in different regions. Thus, I came to the conclusion that the reasons which have led to the aggravation of the phenomenon of divorce in all areas are the same."
He indicated that "the main reason behind the spread of the phenomenon of divorce is moral bankruptcy, as the Arab societies are witnessing a state of decline and deterioration. This may be explained by the fact that, as an eastern society, we voluntarily accepted the way others perceived us, i.e. a backward people who lost their religious beliefs, civilization, moral heritage, ethics as if trying to re-create another version of us with no consideration to what set us apart as an oriental society with its distinctive character, whether Muslim or Christian. They want to redefine our identity according to the Western model that establishes the individual values at the expense of family life. If the husband tries to fulfil his aspirations and act as if he were single and wives do the same, adding to that the absence of healthy methods of parenting and children exposed to social media, then it is unavoidable to witness the collapse of familial and social values. "
These comments were delivered during the study day organised by the municipality of Sakhnin and the People's Committee, on Saturday, with the participation of dozens of Sakhnin locals and citizens from the neighbouring towns, on the subject of family cohesion and divorces.
Sakhnin Municipality spokesperson Ghazal Abu Raya opened the study day by saying that "cohesive families are the key to building a strong and immune society", stressing the importance of incorporating partnership and public participation into municipal work.
The mayor, Safwat Abu Raya, said: "The municipality considers that the issue of safeguarding family values and cohesion is a collective objective toward constructing a solid societal tissue."
He called on all the cadres to "take up their role in raising awareness about familial harmony, and strengthen the role of mediation culture in resolving all forms of conflicts."
A number of attendees participated in the discussion. It made suggestions on "the importance of enhancing the performance of the units within the social welfare departments dealing with family issues, the importance of education and awareness sessions for marital life, conflict resolution through dialogue, and the educative role of the school as far as the issue of family life is concerned."
The attendees agreed on the need to hold meetings on the subject of family education continuously.
https://www.middleeastmonitor.com/20191028-alarming-increase-in-divorce-rates-in-arab-societies/
--------
Why Mothers Are Not Named In Muslim Marriage Registration Forms in Bangladesh?
October 27th, 2019
The Muslim marriage registration form (Kabinnanma/ Nikahnama) requires the names of fathers for identification purposes in 7 sections out of 25, but there is not a single mention of mothers
The word "Kumari" (virgin) was recently dropped from the names of brides on Muslim marriage registration forms, but the forms are still rife with discrimination and include no mention of mothers.
The Muslim marriage registration form (Kabinnanma/ Nikahnama) requires the names of fathers for identification purposes in 7 sections out of 25, but there is not a single mention of mothers.
Section 2 of the Muslim marriage registration form requires the name of the groom and his father, section 4 requires the name of the bride and her father, section 7 requires the name of the advocate appointed by the bride as well as his father's name, section 8 requires names of the witnesses appointed by the bride and their fathers' names, section 9 requires the name of the advocate appointed by the groom and his father's name, section 10 requires the names of the witnesses appointed by the groom and their fathers' names, and section 23 requires the names of the person by whom the marriage was solemnized, as well as that of his father.
A gazette was published in 2000, making it mandatory to include both father and mother names in forms and documents. Although the mothers' names were subsequently required in some forms, the Muslim marriage registration form was not among them.
On April 23 this year, Advocate Jobaida Pervin filed a writ petition demanding that the names of mothers be included in all forms, as per the earlier gazette. Supreme Court Advocate Suria Begum represented the petitioner.
On May 20, the High Court issued a ruling asking why the names of both mothers and fathers should not be included on forms and documents. The secretaries to the Home, and Law, Justice and Parliamentary Affairs ministries, the head of the Bangladesh Judicial Service Commission, and the Supreme Court registrar general were made respondents to the ruling.
Contacted, Advocate Suria Begum said the respondents did not reply to the ruling and she was expecting the hearing to proceed in February next year.
Regarding the omission of mothers' names from Muslim marriage registration forms, Suria said: "People say 'what is in a name?' I think your name is a part of your identity. This kind of practice [omitting mothers' names] makes the role of the mother insignificant."
She added that a writ petition specifically regarding the use of the names of mothers in Muslim marriage registration forms may be filed in the future, but a social movement against discrimination was necessary alongside legal action.
"A man can have multiple wives in this country. How would someone know who the mother of the bride or groom is if the mother's name is not mentioned in the Muslim marriage registration form," Suria questioned.
Supreme Court Advocate and Bangladesh Legal Aid and Services Trust (BLAST) Staff Lawyer Ayesha Akhter told Dhaka Tribune they were waiting for the hearing on the writ demanding the inclusion of mothers' names in all forms, and there was a good chance for a verdict in favour of the petitioner.
When asked about the omission of mothers' names from Muslim marriage registration forms, Sabah Tasnia, a 25 year old planning to get married next year, said: "Does that mean my mother's existence is unimportant and not worth mentioning in my marriage registration form?"
Labelling the omission as "unjust," she added that it was more upsetting to her that more people did not notice that mothers are not mentioned in the document.
"What about people who are raised by single mothers? It is a shame that this practice still exists," Sabah added.
https://www.dhakatribune.com/bangladesh/dhaka/2019/10/27/why-are-mothers-not-named-in-muslim-marriage-registration-forms
--------
Joint Action Group for Gender Equality of Malaysia: Stop Suppressing Stories Of Women
25 Oct 2019
LETTER | The Joint Action Group for Gender Equality (JAG) expresses its concern that Maryam Lee has been summoned to assist in an investigation by Jais under Section 10 (a) of the Shariah Criminal Enactment 1995.
The enactment criminalises "any person who by words which are capable of being heard or read or by drawing, marks or other forms of representation which are visible or capable of being visible or in another matter: (a) insults or brings into contempt the religion of Islam." The charge carries a maximum punishment of RM3,000 fine, or three years of jail, or both if found guilty.
It is believed that the reason for the investigation is likely related to Maryam's book, Unveiling Choice, which was published and launched earlier this year. The book is anecdotal, whereby Maryam tells her personal story of how she had come to the decision to remove her veil.
The book neither promotes nor discourages readers from exemplifying her actions, but in fact, explores the tenets of the decision from one person's experiences and point of view.
Stories that reflect the varied realities of women are important, as they contribute to the diversity of experiences and discussions around how women are affected by social structures and pressures.
Unfair scrutiny, stereotyping and stigmatisation by society discourages women from coming forward to tell their stories. Disturbingly, this has contributed to women and children experiencing prolonged exposure to violence and injustice, often in loneliness and silence.
As such, we demand that the religious authorities cease investigations onto Maryam Lee immediately.
Instead of frightening women from telling their stories, the government and religious authorities should instead be creating safe spaces for women to come forward, tell their stories and be believed. Therefore, the silencing and judging of women who do tell their stories need to stop.
The above is issued by the Joint Action Group for Gender Equality (JAG) and endorsed by the following:
All Women's Action Society (Awam)
Association of Women Lawyers (AWL)
Justice For Sisters
Perak Women for Women (PWW)
Pusat Kesedaran Komuniti Selangor (Empower)
Sabah Women's Action Resource Group (Sawo)
Sisters in Islam (SIS)
Women's Aid Organisation (WAO)
Women's Centre for Change (WCC)
https://www.malaysiakini.com/letters/497433
--------
'Women's Driving School' Documents Saudi Arabian Political Developments
October 27, 2019
Julia Landwehr
Documentary-maker Erica Gornall's newest project Saudi Women's Driving School premiered on HBO Thursday night, showing audiences the perilous and often dichotomous female experience in Saudi Arabia.
In June 2018, Saudi King Salaman lifted a decades-long female driving ban, sparking new confidence and hope for the future of women living there.
For the women in Saudi Women's Driving School, driving is about more than just ease of getting around—it is freedom and independence, providing a way for them to take ownership of their own lives.
The film does a magnificent job of visually showing the freedom that women gain by being able to drive. Sweeping shots of tall Saudi mountains, vast never-ending deserts dotted with camels, and sand dusting up behind the wheels of the car remind the audience of why we all love to drive—the feeling of being absolutely limitless when you have the power to go where you want, when you want.
Gornall highlights how driving makes the women feel powerful and in control, like they're actually moving toward a more equal society. Female racecar driver Amjad al-Amri smirks, saying, "I really like competition, especially if it includes beating guys". The most heartwarming moment in the film comes at the end when Sarah Saleh, a student at the Saudi Driving School, takes her driver's test, and gives her female instructor a massive hug after she passes. Gornall is able to capture the feeling of pride and accomplishment in Saleh's eyes, beautifully crafting a narrative of female empowerment and support.
"I feel like I have started a new life because it's something I'd been waiting for, something I was hoping for," Saleh said.
Although the documentary aims to be generally uplifting, the most interesting theme that Gornall explores is the juxtaposition of women's joy and hope alongside the overbearing patriarchy in Saudi Arabia.
Early in the film, interviewers talk to driving instructor Amal al-Jaber and her family about the role of wives in Saudi society. Amal, her daughter Ghaida, and her husband Abdulaziz sit on the couch together, clearly uncomfortable with the subject.
The entire conversation is fascinating in the way that Amal and Abdulaziz interact, highlighting the precariousness of the female status in Saudi Arabia. Abdulaziz talks solely of traditions and customs, and cuts in regularly when Amal is trying to give her definition of what she thinks her role as a woman is. Ironically, Abdulaziz says that he is in favor of women's rights, but firmly believes that women must remain in the home so they can be protected by men.
"[The father] is not in charge of everything, but he's the one who sets the right direction," Abdulaziz said.
This sentiment is echoed in a conversation that Shahad al-Humaizi, an Uber driver, has with one of her male passengers.
"To be honest, at first I was a bit scared when they announced that women would be allowed to drive," he tells her in the film.
He talks about how women have emotional brains, and that while that may not prevent them from being able to drive, he worries that giving women one right may cause them to irrationally want more.
This disagreement among men and women about what driving (and by extension women's freedoms) should look like in Saudi culture is why Saudi Women's Driving School is so fascinating. It leaves the audience wanting to know more about gender activism in Saudi Arabia, and why it's so complex.
Like any good documentarian, Gornall provides more questions than answers, mirroring the paradox that seems to be in place in Saudi Arabia. The government gives women the freedom to drive, and even more recently, the freedom to travel without male permission, while simultaneously arresting and imprisoning activists who fought for these freedoms only weeks or months before these decrees were enacted.
Are women actually free in Saudi Arabia? Is gender oppression a result of culture? And do Westerners have a right to criticize it? Is driving a step toward gender equality or simply a tactical movement by the government to advance economic and foreign interests? No one—not even Saudi Arabians—seem to know for sure.
While Saudi Women's Driving School might have been more compelling had Gornall explored the lives of these women in more detail (the film was only an hour long), the litany of questions it leaves lingering in the minds of its audience are a sign of a good documentary. Using Saudi Arabia's newest drivers as an example, Gornall shows that issues of gender and politics aren't always as black and white as they seem, and in doing so shows the complexity, hope, determination, fear, and anxiety that swirl around this conversation in Saudi Arabia today.
https://bcheights.com/2019/10/27/saudi-women/
--------
Egyptian Nour El-Tayeb Qualifies To PSA Women World Championship's Quarter-Final
Oct. 28, 2019
Egyptian Nour El-Tayeb qualified for the quarterfinals of the PSA Women World Squash Championship after beating Salma Hani 3-0 in the round of 16.
Nour El Tayeb won the first set13/11, the second 11/5, and won the third 11/4, to win the match that lasted 30 minutes.
Egypt hosts the PSA Women's World Championship, which is organized by CIB, from October 24 to November 1, with matches being held at the Pyramids area at a value of $ 430,000.
Tickets for the Women's World Championship and Egypt International Men's Championship are booked through Tazkarti , which is chaired by President Montaser Al-Nabarawy, President of the Company, who achieved great success at the 2019 African Cup of Nations, organized by Egypt this year.
Mr. Montaser Al-Nabarawy, Chairman of the Board of Directors of Tazkarti Company signed contracts with Amr Mansi, supervisor of organizing the championship, as he's known for his great competence in the field of organizing international championships, because of his vision and great marketing vision, which was reflected in his organization of the El Gouna Championship, El Gouna Festival and other regional and global events, which has witnessed everyone's dazzling success.
The Egyptian International Men's Championship will be held on the sidelines of the World Championship.
The tournaments include the best international squash players, both men and women, such as Ali Farag, the world number one for men and Runeem Al-Waily, the first seed for the women of Wadi Degla, in addition to Nour El-Sherbini, world champion and second seed and Mohammed Al-Shorbaji, the second seed for squash men.
https://www.egypttoday.com/Article/8/76251/Nour-El-Tayeb-qualifies-to-PSA-Women-Championship-s-quarter
--------
In Syria, the Women and Children of ISIS Have Been Forgotten
BY DEVORAH MARGOLIN, JOANA COOK, CHARLIE WINTER
OCTOBER 26, 2019
This month, President Donald Trump unexpectedly announced his decision to withdraw U.S. troops from northern Syria and, in doing so, gave the green light to a Turkish incursion. In the chaos that ensued, the Syrian Democratic Forces (SDF)—which had until that moment been the United States' chief ally in degrading and destroying the Islamic State in Syria—warned that its ability to protect the prisons and camps into which it had funneled tens of thousands of individuals in recent months—many of them Islamic State fighters, families, and supporters—had been critically undermined.
The consecutive breakouts from a detention center near Qamishli, the departure of almost 800 women and minors from an internally displaced persons (IDP) camp just outside Ain Issa, and the most recent escape of more than 100 Islamic State prisoners during the Turkish incursion indicate that this was not just rhetoric. When considered in the context of the call by Islamic State leader Abu Bakr al-Baghdadi to free the men, women, and children of the group's so-called caliphate in September, the urgency of this situation becomes all the more apparent.
At present, there is no plan for what to do next: The U.S. withdrawal has been abrupt and chaotic, and the response of European nations has, at least publicly, been largely symbolic—loud condemnation of U.S. and Turkish actions but with few meaningful political responses.
In the past, the U.S. government has championed the return of citizens to their home countries, having repatriated at least 17 U.S. citizens (12 men and five women), according to George Washington University's Program on Extremism, and facilitated the return of many more (including minors) to other countries who have requested assistance with their citizens. However, the U.S. withdrawal from northern Syria could make such facilitation much more difficult, if not impossible, in the future. As for Europe and other Western partners, they have mostly shirked their repatriation responsibilities, frequently blaming the potential for political backlash at home. Some, including the U.K., have even gone so far as to selectively revoke citizenship.
While the U.S. policy community has tended to focus more in recent months on characters like the "Beatles," British members of the Islamic State allegedly responsible for the beheading of Westerners, the vast majority of the foreigners who remain in northeastern Syria are women and minors. In camps such as al-Hol, which has approximately 68,000 residents, 94 percent of detainees are women and minors, and 11,000 of them (7,000 minors and 4,000 women) are foreign. Countries such as Canada are now seeing more female than male nationals detained as Islamic State supporters in Syria (and more children present than either men or women).
Western governments find themselves at a crossroads—to repatriate or not? To date, the resounding answer has been no. Usually, governments explain this position by citing the difficulties they will have in prosecuting these individuals on their return. While men's participation in the Islamic State has tended to be more black and white—after all, a sizable majority of them were deployed as fighters—the same cannot be said for women's participation. In court, this has meant that women have often received lesser charges and sentences.
Women's roles varied significantly: Some were wives, mothers, and educators of the Islamic State's next generation, while others joined the Khansaa Brigade, its all-female religious police unit, and yet more acted as recruiters and propagandists. By the time the battle for Baghouz came to pass, some had even deployed as foot soldiers.
Today, some Islamic State-affiliated women are still ardent supporters of the group, remaining steadfast in their ideological commitment to its teachings. They could potentially rejoin the group and help ensure its ideology is passed to future generations or contribute to its ongoing activities, including conducting various forms of violence themselves.
Crucially, not all the women detained in al-Hol are supporters of the Islamic State, let alone its operatives. Hence, the potential risk they would present on repatriation must be assessed on a case-by-case basis. Some foreigners appear to have been particularly naive in their decision to travel or were coerced or compelled into travel. In particular, this can be seen in cases where their partner had resolved to leave for the Islamic State and there was a threat of separation from their children—leaving them with little agency in their initial travel to the Islamic State.
Others had only limited interactions with its day-to-day activities. Many among this group now beg for prosecution if it means they and their children can return to the safety of their home countries. Yet, given that they tend to be tarred with the same brush as the hard-line Islamic State supporters gaining media attention in al-Hol, their prospects of return, rehabilitation, and reintegration have thus far appeared minimal.
Even if there were more of an appetite for repatriation in Western capitals, time is running out.Even if there were more of an appetite for repatriation in Western capitals, time is running out. Over the last month, signs of volatility have increased inside the annex that holds all foreign women and minors in al-Hol. Across the rest of the camp, there has been an uptick of resident-on-resident crime—including murder—as well as violent acts against the remaining SDF fighters protecting and administering the camps.
It is in this context that the prospects of a breakout from al-Hol (or, indeed, a breakdown of security within it) are looking more likely. Already, a number of women have paid smugglers to facilitate their way out, including women who were beneficiaries of online fundraising campaigns. Meanwhile, the Islamic State has been laying the groundwork for the disintegration of these camps, distributing threatening letters to local communities demanding that they take in any and all who escape on pain of death.
Given these risks, it is critical that Western nations reconsider their position. While some of these women remain deeply committed to the Islamic State cause, many others regret their journey to Syria and seek to leave this chapter of their life behind. Western states should facilitate their departure, prosecution, and deradicalization because, aside from the many moral and humanitarian arguments for such a policy, these women are an intrinsic counternarrative and can speak to the falsehoods, hypocrisies, and violence that the Islamic State perpetrated in its heyday, potentially deterring others from supporting the group in the future.
The status of minors affiliated with the Islamic State is even more complex and pressing—if nothing else because there are so many more of them detained in the camps. For example, in al-Hol, an estimated 55 percent of camp residents are children under the age of 12, including many unaccompanied minors, orphaned by the conflict. Regardless of what they are known to have done while living under Islamic State's rule, children should not be punished for their parents' actions and decisions—most were forcibly taken to the Islamic State's territories or born into them with no option to leave and then obligated to live according to its doctrine.
The dangers they face should the camps fall apart are insurmountable. If they escape or are forced to leave, many will find themselves in hostile territory with no safety net. Moreover, given that the Islamic State routinely deployed boys as front-line soldiers and, on occasion, executioners, they will likely find themselves at risk of reprisal attacks. The few who manage to avoid violence could land themselves in detention facilities administered by the SDF. Worst of all, they could end up in detention centers run by Bashar al-Assad's regime, where they could face execution, torture, sexual violence, or be held alongside adult males—some likely to be highly violent Islamic State soldiers.
A large number—possibly a majority—of these children already have PTSD and other mental, physical, and social consequences of having lived for multiple years in a war zone. They have lost family members, seen terrible violence, and experienced unimaginable trauma. For those hundreds of young citizens of the United States, Britain, Canada, and beyond stuck in northern Syria today, there is a way out—should their home states fulfill their moral, humanitarian, and security duties to their youngest citizens. The longer these children remain separated from their home countries, potentially exposed to violence and radical ideologies, the more difficult it will be to reintegrate them back into their communities.
Governments cannot simply look the other way. Abandoning them in Syria now is tantamount to abandoning them to the Islamic State, the Assad regime, or otherwise dim prospects, something that is certain to have vicious long-term implications. These children should not be held responsible for the sins of their parents and must not be condemned to a dark and uncertain future.These children should not be held responsible for the sins of their parents and must not be condemned to a dark and uncertain future.
As the situation on the ground in northern Syria has evolved in recent weeks, the window of opportunity for a proactive government-controlled solution is closing, just as the likelihood of a nightmare scenario in which the Assad regime takes these individuals on as bargaining chips increases. As with foreign fighters from the Iraq War, those who agree not to target the Syrian regime could be released and left to their own devices, including rejoining groups in other territories or carrying out attacks beyond Syria's borders.
And if they don't end up in Assad's jails, they are likely to slip back into the hands of the Islamic State or some other violent extremist group, burdening the already overstretched and unwelcoming local communities that suffered deeply under the Islamic State. It may be unpalatable for some, but leaving them there is not an option, and it is certain to make Western countries less secure in the long run.
Lessons can also be gleaned from Iraq's actions against 1,350 suspected Islamic State-affiliated foreign women and 580 minors currently detained in the country. In 2018 alone, Iraq tried and convicted 616 foreigners of being members of the Islamic State, including 466 women and 108 minors. Many of the women were given life sentences, while others were sentenced to death. Iraqi authorities have been heavily criticized due to the quick and often flawed trials, usually lacking significant evidence, and housing detained persons in squalid conditions, often with their children. There are also multiple reports of arbitrary arrests, forced confessions, and even torture of minors while in detention.
Soon, Western governments may not have the ability to work through the SDF to access and repatriate their citizens. Indeed, that window may already have closed.Soon, Western governments may not have the ability to work through the SDF to access and repatriate their citizens. Indeed, that window may already have closed. A deal struck between Russia and Turkey means that the future of Syria will largely be determined without U.S. input. Yet the 10-point agreement outlined this week does not touch on the issue of IDP camps or detainees, leaving the status of these individuals unclear but seemingly remaining in SDF custody, for now. Questions remain on if the cease-fire deal will hold, as well as what a future for foreigners in Syria would look like if they were captured by Turkey—will Turkey release them and deny responsibility, detain them, or work to repatriate them?
These women and children need to be brought back to their home countries immediately in a measured, and government-controlled, manner. Adults should be given fair trials for the crimes they have committed and then imprisoned, rehabilitated, and reintegrated as appropriate. Children are the responsibility of their home countries, which need to address their future welfare and rehabilitation prospects. Even those who were forced to engage in crimes must still be recognized internationally as victims deserving of a sympathetic and supportive approach. Western nations have robust judicial, social, and penal institutions that are highly capable of managing these populations. They must do so before it's too late.
Devorah Margolin is a senior research fellow at George Washington University's Program on Extremism. Twitter: @DevorahMargolin
Joana Cook is a senior research fellow at the International Centre for the Study of Radicalisation at King's College London and author of A Woman's Place: US Counterterrorism Since 9/11. Twitter: @Joana_Cook
Charlie Winter is a senior research fellow at the International Centre for the Study of Radicalisation at King's College London. Twitter: @charliewinter
https://foreignpolicy.com/2019/10/26/in-syria-the-women-and-children-of-isis-have-been-forgotten/
--------
URL: https://www.newageislam.com/islam-women-feminism/alarming-increase-divorce-rates-arab/d/120110
New Age Islam, Islam Online, Islamic Website, African Muslim News, Arab World News, South Asia News, Indian Muslim News, World Muslim News, Women in Islam, Islamic Feminism, Arab Women, Women In Arab, Islamophobia in America, Muslim Women in West, Islam Women and Feminism