New Age Islam News Bureau
8 Nov 2016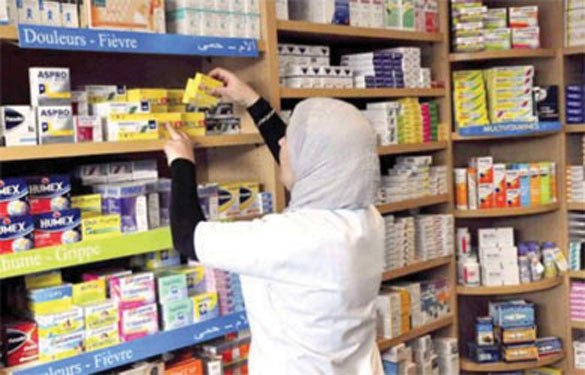 Investors responded positively to the Ministry of Health's decision to issue licenses to allow women to work in pharmacies in shopping centers
--------
• Malaysia Proposes Raising Marriage Age For Muslim Girls To 18
• Nigeria Sends Female Police to Protect Boko Haram Victims
• Pak Journalist Pocketed Sharbat Gula's Money Sent By National Geographic?
• Female Employees in a Baha Hospital Accuse Boss of Abusing Them
• Centre in Talks about Banning 'Triple Talaq' In India
• Sharbat Gula's deportation delayed
• Christian Leaders Seek Pope's Help for Dr Aafia's Release
• Investors Back Move to Feminize Pharmacies
• This Woman Is Leading Efforts to Send ISIS To Hell, But Turkey Has Other Plans
Compiled by New Age Islam News Bureau
URL: https://newageislam.com/islam-women-feminism/afghan-woman-raped-police-chief/d/109046
-------
Afghan Woman 'Raped By Police Chief' When She Tried To Report Her Own Rape
Nov 8, 2016
A young Afghan woman who went to the police station to report being raped was then raped by the district police commissioner in his office, she alleges.
The 18-year-old, who gave her name as Mariam, was taken at gunpoint from her house in the Zareh district of Balkh province in northern Afghanistan in early July.
The man took her to a house on the same street where he and another man raped her, she said from Kabul.
"When I went with my father to report the rape case, the police commissioner ordered my father to wait outside, and took me into his office where he also raped me," she said.
After raping her, he warned her to "keep her mouth shut" or she would be killed, Mariam said.
Police commissioner Akram Zareh denied any wrongdoing.
"I am an honest policeman. I am 60. She is like my daughter," he said.
"This is a plot against me."
Mariam's father, Khairuddin, brought his daughter to the capital Kabul to draw attention to her story and seek justice.
"My daughter said that she would burn herself alive, because she could not go out of the house and could not make eye contact with anyone due to shame," Mr Khairuddin said by phone.
He said he met Afghanistan's Attorney-General who promised to investigate the case.
"Respecting her privacy, the Attorney-General asked Mariam to tell her story to a special female anti-violence officer in private," Baktash Azizi, the Attorney-General's chief of staff, said.
"After hearing the case, the Attorney-General appointed the Balkh provincial prosecutor and a special military prosecutor to investigate and present their findings as soon as possible."
Mr Zareh is still serving as the district police commissioner, and was already being investigated in another rape case, Mr Azizi said.
In Kabul, Mariam said she would not go home until he was removed from office.
"I will burn myself, but will not go back home where he is ruling. I will stay here until I get justice," she said.
Afghanistan is one of the most dangerous countries to be a woman or girl in, and a shortage of female police officers means women rarely report abuse, rights groups say.
Research indicates that more than eight in 10 women in Afghanistan have been sexually, physically or psychologically abused, but only a few thousand cases are reported each year.
http://www.abc.net.au/news/2016-11-08/afghan-woman-says-raped-by-police-chief-when-she-tried-to-repor/8004098
-------
Malaysia Proposes Raising Marriage Age For Muslim Girls To 18
08 Nov 2016
KUALA LUMPUR: Malaysia has proposed to raise the minimum age for marriage to 18 for Muslim girls in a bid to reduce teenage pregnancy rates and enhance social protection for minors.
The Ministry of Women, Family and Community Development has engaged stakeholders, including various state religious affairs authorities, on the proposed amendment to the existing Law Reform (Marriage and Divorce) Act, said its minister Rohani Abdul Karim on Monday (Nov 7).
In Malaysia, Muslim girls below the age of 16 must obtain the permission of Islamic courts to get married, but child rights activists say such permission is too readily granted. The system has reportedly been abused by rapists who marry their underage victims – some as young as 13 – to avoid jail terms.
The minister was speaking at a child rights forum organised by UNICEF in Kuala Lumpur. A special task force led by the country's law minister has been formed to look into specific amendments to the law.
"Now it's 16 for girls, 18 for boys," said Ms Rohani. "We are not very happy with that; we want to push it to 18 for girls. We are doing this through awareness campaigns, and by going around various states to let people know why we are proposing the age increase."
The minister was asked whether there would be specific laws to forbid rapists from marrying their victims.
"That's also in the pipeline," she said. "We are looking at it to the extent of defining what rape, all forms of rape is. We are aiming to further strengthen these laws."
But rights activists said that while legal safeguards are important, implementation is key and without a change in mindset and parental support, the government faces an uphill task in ending child marriages.
"The law is only one aspect, implementation is another," said Mr Mah Weng Kwai, commissioner of Suhakam (Human Rights Commission of Malaysia). "It's high time the country raise the minimum age and end all child marriages.
Shariha Khalid, co-founder of social enterprise Impact Hub Kuala Lumpur, said: "It's really up to the society, it's not about fixing the minimum age for marriage, it's about raising public awareness."
In 2015, there were more than 13,800 cases of child pregnancies in Malaysia, with Sabah and Sarawak reporting the highest numbers. The figure however, is an improvement on numbers in 2014 (16,528) and and 2013 (17,588).
"Although the numbers seem to be trending downwards, there are cases that go unreported in this country," said Aegile Fernandez, a women's rights activist from Tenaganita.
http://www.channelnewsasia.com/news/asiapacific/malaysia-proposes-raising-marriage-age-for-muslim-girls/3270016.html
-------
Nigeria sends female police to protect Boko Haram victims
7 November 2016
Police in the north-eastern Nigerian state of Borno say they have deployed 100 female officers to camps for those who have fled Boko Haram's insurgency.
The female officers will ensure the protection of women, said state police commissioner Damian Chukwu.
A Human Rights Watch report last week alleged that several women had been sexually abused by security officers.
Boko Haram's seven-year battle to create an Islamic state has forced thousands from their homes.
Africa Live: More on this and other stories
Who are Boko Haram?
The deployment of the officers, drawn from various divisions, is also to "dig out true happenings" in the camps, Mr Chukwu told the Nigerian News Agency.
President Muhammadu Buhari said he was "worried" and "shocked" about the HRW report and ordered an investigation into the alleged abuses.
The HRW report said women and girls had been coerced into sex and abandoned when they became pregnant.
"It is disgraceful and outrageous that people who should protect these women and girls are attacking and abusing them," said HRW's Mausi Segun.
The group blamed the vulnerability of women - many of whom are widows and unaccompanied orphans - on irregular supplies of food, clothing, medicine and other essentials in internally displaced camps in the Borno state capital, Maiduguri.
Founded in 2002, initially focused on opposing Western-style education - Boko Haram means "Western education is forbidden" in the Hausa language
Launched military operations in 2009
Has killed thousands, mostly in north-eastern Nigeria, and abducted hundreds, including at least 200 schoolgirls
Joined so-called Islamic State, now calls itself IS's "West African province"
Seized large area in north-east, where it declared caliphate
Regional force has retaken most territory since last year
http://www.bbc.com/news/world-africa-37895348
-------
Pak journalist pocketed Sharbat Gula's money sent by National Geographic?
Nov 08 2016
The controversial detention of the iconic Afghan woman Sharbat Gula has unveiled new harrowing facts regarding the alleged misuse of the funds allocated by National Geographic and the American photographer Steve McCurry.
According to the reports, the social media in Pakistan is rife with the alleged embezzlement of the funds which were supposed to be delivered to Sharbat Gula.
The Afghan Ambassador to Pakistan Hazrat Omar Zakhilwal took to the social media by posting his views regarding the alleged misuse of the funds, involving a well known Pakistani journalist.
"I have been following the testy discussions on social media with respect to claims that Pak's well-known journalist Mr. Rahimullah Yousufzai might've pocketed money destined to the iconic but poor Sharbat Gula from the National Geographic (the NG) and also Mr. Steve McCurry, the photographer who was also made famous by the worldwide popular image of the green-eyed Afghan girl that he took back in 1985," Zakhilwal said in a message posted in official Facebook account.
Zakhilwal published the post after the issue was broadcasted in the mainstream media on Monday as Mr. Yousufzai came out to defend himself through a series of interviews.
The Afghan Ambassador questioned the clarifications given by Mr. Yousufzai, calling his response as unsatisfactory as he emphasized that the clarifications raised more questions in his mind.
In a bid to help lay the rumors to rest, Zakhilwal suggested some clarifications to the questions as he emphasized that his questions do not mean anything more rather to resolve the issue.
"First, in all of Mr. Yousufzai's interviews he tried to show as if his whole link to Sharbat Gula was the last $5000 he received from Mr. McCurry for help with her legal case which run into some complication. However, in the same interviews he also admitted that NG and Mr. McCurry had been sending their monthly "donations" to Sharbat Gula since 2002 through him and that he served as a pro-bono middle man and father figure to her and her family and that he was their contact person to outside. In addition to this contradiction, he then went on to confirm that Sharbat Gula signed a 10 year contract with the NG in 2002 on the basis of which she was receiving the monthly allowance in return for the NG being the sole publisher of her pictures and story. The question then is, was the monthly allowance Sharbat Gula received through Mr. Yousufzai a "donation" or a contractual entitlement?" Zakhilwal asked.
The Ambassador further addded "As per my information neither she nor any member of her family has seen or remember any contract let alone having a copy and knowing the substance of it. All she knew was what she had been told by Mr. Yousufzai that in return for the $200 she received from the NG she could not give interview or pictures to any other paper or magazine for the 10 year period."
"Since 2002 when Sharbat Gula was rediscovered by Mr. McCurry with Mr. Yousufzai's support her only accumulated asset to date has been a small house that she sold for about $28,000 prior to her arrest (which is not as of yet paid) and $2800 in cash that she had saved from the monthly allowance. Unlike what I read about Mr. McCurry's promise in 2002 that with support form the NG she would have a comfortable life from then on, Sharbat Gula in fact has had a life of poverty and extreme difficulty and the fact that she lost her 38 year old husband and a teenage daughter to a curable decease (Hepatitis C) some 5 years ago and from which Sarbat Gula is also suffering because they could not afford the treatment is a testament to that. It needs to be clarified whether its 10 year contract in 2002 as per which it continued to use Sharbat Gula's pictures and story as commercials, most likely bringing millions of additional subscribers to the world famous magazine indeed was worth $200 per month for her? If yes, this would will certainly raise further more serious questions, and if not then what was the contract worth because Sharbat Gula has certainly not received more than stated above," he added.
In conclusion, Ambassador Zakhilwal said "Lastly, was Mr. Yousufzai's middle man role in this indeed father-figure pro-bono as he claimed in his interviews or did he also benefited from this? If yes, how his pay fared in comparison to the $200 Sharbat Gula was paid????"
http://www.khaama.com/pak-journalist-pocketed-sharbat-gulas-money-sent-by-national-geographic-02232
-------
Female employees in a Baha hospital accuse boss of abusing them
Nov 8, 2016
AL-BAHA — A number of female social workers in King Fahd government hospital here have accused their direct boss of abusing and badmouthing them, according to local daily Al-Madina.
They asked the Ministry of Health to constitute a neutral committee from outside the department of health affairs in the region to investigate the case.
They said their direct boss, who was not identified, was talking inappropriately to them and was always abusing them.
"Our boss has exceeded all limits. He even raised his hand to slap me in the face and is always using shameful language when talking to us," one of them said. She did not want to be named.
The women said they filed a complaint at the ministry after the director of health affairs in the region refused to listen to them.
They claimed that the director not only refused to receive them but has transferred them against their wishes to other hospitals in the region. A female social worker, who identified herself with her first initials as A.S, said her boss attempted more than once to physically attack her and was always abusing her.
"He accused me of not coming to work though I come every day to the hospital early in the morning and leave only at the end of the working day," she said.
She said she was transferred to another hospital and added that she resorted to the local media after the concerned officials refused to listen to her complaint.
She alleged that a committee from the department of health affairs and the hospital, which investigated the case did not do her justice.
"I live away from home. I have suffered a lot. I hope that the ministry will do me justice and will be fair to me," she said.
H.Z, another social worker who was transferred to a hospital in Makkah region, said the boss was not only abusing them but was also doubting their manners and trying to plant seeds of dissension among them.
"The boss was maltreating the female employees and was dealing with them in a very strange manner," she said.
F.A, said the boss was annoying her and always raising his voice when talking to her. She said she complained to the executive director of the hospital but that did not solve her problem.
She said the medical director transferred her to another department in the hospital but the boss, who was not happy with the decision, made efforts with the department of health affairs until she was transferred to Al-Aqeeq hospital.
"I was shocked by my transfer especially after I had rented a house in Al-Baha and paid six months in advance. I enrolled my children in schools there," she said.
The woman said she went to the director of health affairs to stop the transfer but he refused to see her or listen to her complaint.
http://saudigazette.com.sa/saudi-arabia/female-employees-baha-hospital-accuse-boss-abusing/
-------
Centre in talks about banning 'triple talaq' in India
SANJANA RAY
8 NOVEMBER 2016
It has been 69 years since that fateful night when India as the world knew it woke up to two bitterly divided nations. Applauded by some and voraciously critiqued by the others, it was a reality that was permanent, to be accepted by Hindus and Muslims alike. In the mass of communal riots that broke out with vengeance even days after one became two, the Indian Muslims were the ones that had the most to lose at the time.
But their fate was decided even before the day of Partition. In the years following the Battle of Plassey (1757), India saw the British officially acclaim political dominance in the country, on open behalf of the crown. With this came the responsibility of governing a body of people from different cultures and ethnicities. Since there wasn't any uniform code of law in proper existence at the time, they decided to govern the masses through the introduction of a 'Code of Gentoo Laws', where the Hindus would be governed by the 'Hindu Personal Law' and the Muslims by the 'Muslim Personal Law'.
In layman's words, this basically meant that the Hindus and Muslims would be governed according to the interpretations of the various religious scriptures of their respective religions. Coming to the Muslim Common Law, it was ordained that Indian Muslims would be governed according to the 'Shariat' Application Act 1937. However, while the Hindu Personal Law was codified, normalised and even modified, its Muslim counterpart was not, leaving it largely open to interpretation and making it all the more sensitive.
The reason behind speaking about the Muslim Personal Law today is the fact that it's 'touch-me-not' aspect may be the reason behind the existing orthodox Islamic laws in India today, most of which are putting Indian Muslim women at a highly unfair disadvantage. Of all of these existing laws, the ones that stand out the most are the 'Talaq-e-bidat' or the 'Triple Talaq', where a Muslim man can divorce his wife by pronouncing more than one talaq in a single 'tuhr' (the period between two menstruations), or in a 'tuhr' after coitus, or pronouncing an irrevocable instantaneous divorce at one go (unilateral triple-talaq). Another practice to be noted is the 'Nikah halala', which refers to the intermediate second marriage of a woman, whose husband then divorces her so that her previous husband can remarry her.
Today, the unchallenged concept of Triple Talaq is taking on new forces and mediums. In the past couple of years, Muslim men have even resorted to the means of emails, social media and text messages to utter the dreaded 'talaq talaq talaq' to their wives, leading to an immediate and confirmed divorce, with no say for the wife in question.
The wives then have their lives uprooted. Many of them lack the financial backing to receive custody of their children (if any) and more often than not, they have no educational qualifications to find a job. Hence, they helplessly watch on and accept their ex-husbands' whimsical turns.
However, this orthodox practice has been actively challenged by activist and social reform groups for a few years now and finally, following the several petitions submitted to the Supreme Court for the ban of this uncouth practice, the Apex Court "has called for an open-court debate on the highest judiciary's authority to look into Islamic personal law and possibly subject it to the regime of fundamental rights under the Constitution," according to The Hindu.
Meanwhile, the Centre is to give a consolidated reply to the Supreme Court via the medium of a Law Ministry comprising of an inter-ministerial panel that consists of Home Minister Rajnath Singh, Railway Minister Suresh Prabhu, Finance Minister Arun Jaitley and finally, Women and Child Development Minister Maneka Gandhi. The Law Minister is to act on behalf of all the stakeholders, which include the National Commission for Women and the Women and Child Development Ministry, sources said.
Over the last few weeks, the panel has been looking into the matter of triple talaq in India. According to The Times of India, in lieu of the panel's reports to the Supreme Court, the latter seems to be edging towards challenging the orthodox practice.
"Muslim law is not fortified in India, which means that actually there is no law. It is open to interpretation by anyone. This is the main reason why Muslim men are able to get away with almost anything. It has become easier for them to divorce their wives in the digital era. We are encountering a number of cases now where the men are using digital media to divorce their wives," says Noorjehan Safia Niaz, founding member of Bharatiya Muslim Mahila Andolan, which has branches up in eleven states for the upliftment of Muslim women in India.
The strange part is that while India allows oral and triple talaq, the practice is banned in most Muslim-dominated countries, including neighbouring Pakistan and Bangladesh.
What many people don't know is that the Supreme Court had pushed for uniformity in laws and had even on one occasion ordered a man to pay alimony to his elderly wife after divorcing and abandoning her. However, sources believe that the Government came under pressure from the various Muslim Leaders to stay out of their personal law businesses in the fear of losing out on important electoral votes.
There are, of course, powerful political-religious bodies like the All India Muslim Personal Board who defend this practice, stating that it falls under the 'legislative domain' besides being 'based on religious scriptures', thus cannot be interfered with. To top up the indignation meted out by the opposing parties, they also said that practices like 'triple talaq' is a protective measure for the Muslim women because their husbands can get rid of them simply without having to undergo the prolonged wait period of making it a court case. In fact, they say, a ban on the practice could fuel the husband's wrath and impatience and lead him to 'kill his wife' as an easy way out.
However, the Indian Muslim Women are fed up and have found an active voice, loud enough to get the Centre's attention, demanding that this uncouth practice be ended, once and for all. Organizations like BMMA and STEPS Women Jammat have pooled in all their contacts, resources and efforts to submit these please to the authorities and made it their mission to reach out to the ongoing public about their cause.
On October 16, last year, the Supreme Court had decided to register a PIL suo motu titled "Muslim women's quest for equality," on the gender discrimination women face under the Muslim personal law. A few hours ago, Prime Minister Narendra Modi in a rally declared that it was the Government's "constitutional duty" to give Islamic women their rights and has also stated that he is going to put his government's weight behind pushing for the ban of this "unconstitutional" practice. "Daughters, mothers, sisters should be protected. One should not consider religion. Mothers and sisters should be respected," said the Prime Minister.
Although opposing parties have deemed Modi's speech as "absolutely politically motivated" in lieu of the upcoming Uttar Pradesh elections, the Prime Minister has remained undeterred in his stance. He has pledged his support in the ban of this practice, hopefully leading to the beginning of the end of a largely regressive life for the Indian Muslim Woman.
Are you a startup in the mobile space? Or a developer looking to work with startups in the mobile space? Or just looking for ideas to start up in the mobile space? India's biggest Mobile-focused Startup summit, MobileSparks 2016, is happening on Nov 18, 2016 (Friday) in New Delhi! 600+ startup founders, 100s of developers and a dozen VCs have already registered to attend the event. Are you coming? Last 54 tickets left. Use code MS16CTA40 to Book Your Tickets here with a 40% discount. Valid for the next 24 hours only.
https://yourstory.com/2016/11/centre-talks-triple-talaq/
-------
Sharbat Gula's deportation delayed
November 08, 2016
PESHAWAR - The authorities on Monday delayed the planned deportation of Sharbat Gula, the green-eyed "Afghan Girl" whose 1985 photo in National Geographic became a symbol of her country's wars, an Afghan official said.
Now in her 40s with four children, Gula has been hospitalised for most of the time since her arrest last month on charges of living illegally in Pakistan. A judge sentenced her last week to be deported.
Waheedullah, a spokesman for the Afghan consulate in Peshawar, said Afghan diplomats had convinced Pakistani authorities to allow her to stay in hospital until Wednesday. She then would be delivered to the Afghan border authorities at Torkham on Wednesday and from there she would be flown to Kabul where Afghan President Ashraf Ghani would host a function in her honour. "The Afghan president has also announced a house for her in Kabul where she will live with her children," said Waheedullah, who like many Afghans uses only one name.
A senior Pakistani official on condition of anonymity confirmed her deportation, planned for Monday, had been delayed until Wednesday.
Sharbat Gula became a symbol of Afghanistan's long wars when a photo of her as a young refugee was published in National Geographic magazine in 1985.
She had been living in Pakistan's northwestern city of Peshawar city for years with her husband and children. Her family has said her Afghan husband died a few years ago.
http://nation.com.pk/national/08-Nov-2016/sharbat-gula-s-deportation-delayed
-------
Christian leaders seek Pope's help for Dr Aafia's release
November 08, 2016
KARACHI - Father of the Great Commission Pentecostal Church of Pakistan Rev Justin Sardar and other Christian leaders on Monday appealed to the Pope to play his role for early release of Dr Aafia Siddiqui from a US prison.
He made this mercy appeal during his visit to the 86-day symbolic hunger strike camp for Dr Aafia's release outside the Karachi Press Club (KPC) on Monday. He was accompanied by Javed Masih, Nadeem Ashraf and Javed Khan. Aafia Movement leader Dr Fowzia Siddiqui and Pasban Pakistan President Altaf Shakoor were also present. Father Justin Sardar said, "God wants us to uphold justice and love all human beings. To have mercy on people and tolerance are priceless virtues." He said the Bible taught human beings to free prisoners and show mercy and kindness to distressed people. He said that Dr Aafia was a prisoner who deserved mercy and kindness.
Speaking on the occasion, Dr Fowzia Siddiqui said the civil society had been demanding Dr Aafia's release for long. She said that minority communities, including Christians, had also been demanding her urgent release. She said the Aafia Movement had filed a petition through the US Justice Department with the office of President Barack Obama for repatriation of Dr Aafia. She said, "We have also written a letter to the Pope, requesting him to play his due role for the release of Dr Aafia."
The Pasban Pakistan president said the release of Dr Aafia was not a legal, but a humanitarian issue. He said that a lot of legal experts in Pakistan and elsewhere in the world were of the opinion that Dr Aafia's conviction was illegal.
http://nation.com.pk/karachi/08-Nov-2016/christian-leaders-seek-pope-s-help-for-dr-aafia-s-release
-------
Investors back move to feminize pharmacies
Nov 8, 2016
By Thikra Al-Salmi
JEDDAH — Investors responded positively to the Ministry of Health's decision to issue licenses to allow women to work in pharmacies in shopping centers.
Jeddah Chamber of Commerce and Industry (JCCI) Pharmacy Committee member Abdulaziz Khoujah said the ministry's decision is a positive step as there are many pharmacology graduates who are in need of jobs.
JCCI Pharmacy Committee member Nizar Al-Sharif called it a good step. "Pharmacies in shopping centers usually sell cosmetics products. Only 30 percent of the products are medicines," he said.
Pharmacies investor Talal Al-Harthy said that the number of women pharmacists in the Kingdom requires more job opportunities.
Women should also be trained intensively for a minimum of three months before they can work in a pharmacy.
Shoura Council member Mohsen Al-Hazmy said the ministry's decision is a positive one.
Deputy Manager of a shopping center in Madinah Faris Al-Faridi said the shopping center plans to open a new pharmacy.
"From our surveys we have gathered that our visitors need a pharmacy. Many women would prefer to interact with a female pharmacist. Most of our visitors are women and shopping centers are safe places for women to work," said Al-Faridi.
Shopping center manager Abdullah Salamah said that many women are already working in shopping centers.
"I see no objection to women working in pharmacies in shopping centers. The decision is a positive one, and I see no negative repercussions," said Salamah.
Labor and Social Development Special Programs Assistant Deputy Minister Abdulmunim Al-Shihry said the decision to employ women in pharmacies in shopping centers is optional and not compulsory on pharmacies.
http://saudigazette.com.sa/saudi-arabia/investors-back-move-feminize-pharmacies/
-------
This woman is leading efforts to send ISIS to hell, but Turkey has other plans
NOVEMBER 7TH, 2016
The main assault on the Daesh (Isis/Isil) capital of Raqqa is now underway. And women are at the forefront of the battle.
The feminist commander
Using the code-name "Wrath of the Euphrates", the group leading the offensive is the SDF (Syrian Democratic Forces). And Commander Rojda Felat (the woman pictured above) is one of those leading the charge.
Daesh fighters believe that if they die at the hands of a woman, they won't go to heaven. So with Felat and other women on the frontlines in the battle for Raqqa, they'd better prepare for hell.
In June, Felat made it clear what her intentions as head of the SDF operation were:
Wherever there is an attack against humanity we, as the Syrian Democratic Forces, will be there. Wherever there is a suppressed woman, that is a battleground for us… People are joining the SDF and YPJ [Women's Defence Units] by the droves. Not only for the [Yazidi] women of Shengal (Sinjar), but wherever a woman is being suppressed, wherever a man is threatening a woman, our forces will struggle against this. Our struggle for the liberation of our people will become a beacon for all resisting peoples.
Turkey and the US at odds over the SDF's role in fighting Daesh
The SDF is led by the gender-egalitarian, secular and largely-Kurdish YPG [People's Protection Units] and YPJ, which are the defence militias of the multicultural and directly democratic cantons of Rojava in northern Syria. Kurds currently make up around 70% of the SDF forces in the Raqqa assault, but Arabs could make up to 40% when other anti-Daesh groups join the battle.
Turkey insists that the attack on Raqqa should exclude all Kurdish forces. It wants only the Arab and Turkmen sections of the SDF to take Raqqa. But the US has reportedly made it clear that the Kurds will remain a part of the main ground force in the offensive.
In Turkey, there is an the ongoing purge of the press, academics, the judiciary, and political opponents. After the recent arrests of opposition politicians from the left-wing Peoples' Democratic Party (HDP), there were a number of criticisms from Europe. In a televised speech on 6 November, Turkish President Recep Tayyip Erdoğan said he didn't care whether Europe regarded him as a dictator or not.
Turkey at war with anti-Daesh forces in Syria
The campaign to liberate Raqqa began in May 2016, when the SDF liberated towns and villages north of the city. But in August, Turkey launched an invasion of towns in north-western Syria which the SDF had also liberated. The assault had been many months in the making.
Turkish tanks rolled into Syria on 24 August, diverting the SDF away from fighting Daesh. And it did not take long before there were allegations from locals, in a town near the liberated city of Manbij, that the Turkish army had carried out chemical weapon attacks.
In September, Turkey launched multiple attacks on towns and villages in Syria liberated by the SDF. Its ultimate aim was to stop the SDF from connecting two of its cantons through the city of al-Bab in northern Syria. Then, in October, it continued to widen its offensive against the Kurdish-led forces, targeting the YPG headquarters near Tel Abyad.
Once the SDF and its allies succeed in liberating Raqqa from Daesh, Turkey will no doubt attempt to ensure the Kurdish-led forces are sidelined. And the US will want to appease its NATO allies in Turkey. But the more Americans and others in the West see how effective the SDF is, and how repressive the Turkish state is, there will be increasing pressure on Western governments to reconsider their alliances in the Middle East. Especially if they truly want to defeat Daesh.
http://www.thecanary.co/2016/11/07/this-woman-is-leading-efforts-to-send-isis-to-hell-but-turkey-has-other-plans/
-------
URL: https://newageislam.com/islam-women-feminism/afghan-woman-raped-police-chief/d/109046
New Age Islam, Islam Online, Islamic Website, African Muslim News, Arab World News, South Asia News, Indian Muslim News, World Muslim News, Womens in Islam, Islamic Feminism, Arab Women, Womens In Arab, Islamphobia in America, Muslim Women in West, Islam Women and Feminism, Moderate Islam, Moderate Muslims, Progressive Islam, Progressive Muslims, Liberal Islam, Liberal Muslims,Islamic World News, Attack in Munich, Munich Attack, Terror in Munich