New Age Islam News Bureau
11 March 2013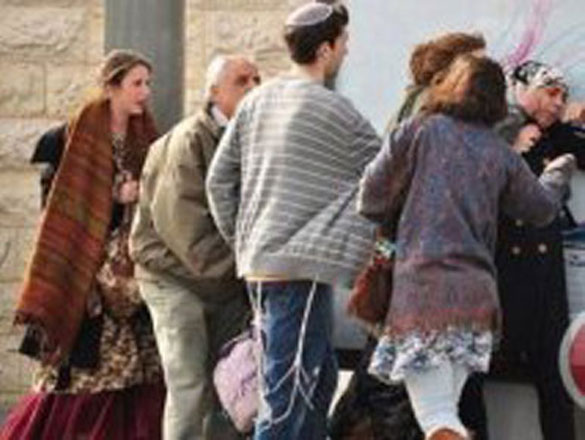 Photo: 3 Israeli Teens Arrested For Spitting At Palestinian Woman
---------
• Muslim Women Prime Victims of UK Hatred
• Lancaster Islamic girls' school sex assault: Three arrested
• Girl Allegedly Victimized in Latest Tale of Angkot Rape in Jakarta
• Undoing Prejudices: De-Sexing the Fairer Sex
• From Adversity to Opportunity: Saudi Woman Creates Alzheimer's App
• Saudisation of Housemaids
• Social Media Fails To Bridge the Gender Divide in India
• Traditional Believers' Quest for Recognition in Indonesia
• Muslim Women's Art and Voices Featured At IMOW Exhibitio
• Muslim Women and Minority Rights in India
• Iranian Photographer Exhibits Stylish Images of Veiled Women at London Festival
• Experts Discuss Rising Female Conversion to Islam in the UK
• Saudi Arabia Ranks 44th In Female Corporate Managers
• Wrong Drugs Land Female Student in a Coma in Jazan
• John Kerry: Global Future Resides in Women
Compiled by New Age Islam News Bureau
URL: https://newageislam.com/islam-women-feminism/3-israeli-teens-arrested-spitting/d/10723
---------------
3 Israeli Teens Arrested For Spitting At Palestinian Woman
March 11, 2013
Three Israeli teenagers were arrested on Saturday for spitting at Palestinian women in Nazareth, Israeli police said.
(Ahlul Bayt News Agency) - The suspects, all aged 14, were detained on suspicion of spitting at a woman in her 60s and shouting racist slogans at her to leave the neighbourhood, Israeli media reported.
The incident took place on Friday in Nazareth Illit.
The teenagers will reportedly be made to participate in anti-racism programs in schools, with police officers saying "we preferred the educational element to standard punitive action," Ynet reported.
Last Tuesday, three Israeli teenagers were arrested on suspicion of assaulting a Palestinian cleaner in Tel Aviv on Feb. 24.
The youths shouted racial slurs while attacking Hassan Ausruf, who was employed by the Tel Aviv municipality.
Last week, a group of extremist Jewish women attacked a Palestinian woman while she was waiting at a light rail station in Jerusalem and beat her severely.
The women shouted racist slogans during the attack, calling the victim an "Arab b**ch," and removing her Hijab.
An Israeli court decided to release the three suspects found guilty of the attack, and banned two from entering Jerusalem for 45 days and the third for 30 days.
http://abna.ir/data.asp?lang=3&Id=398788
---------------
Muslim Women Prime Victims of UK Hatred
March 11, 2013
(A hlul Bayt News Agency) - A Muslim helpline has found that women are taking the full brunt of anti-Muslim discrimination and racial hatred in Britain, criticizing the police for failing to provide a helping hand to victims.
"We are calling on police and politicians to do more to tackle this shameful wave of fear and prejudice," Fiyaz Mughal, coordinator of Tell MAMA helpline and director of non-profit group Faith Matters, told The Guardian.
"From the internet, to the workplace, the street and even houses of worship, too often Muslim women and men are becoming the target of vicious, sometimes violent, abuse."
A report compiled from complaints to the Muslim helpline over the past year found that women were the prime victims of racial attacks.
It found that 58% of victims in 630 racial incidents recorded in the past year were women.
The report revealed that the majority of physical assaults on the streets targeted women wearing Islamic clothing.
The most shocking attacks included a family being forced from their home in Nottinghamshire.
A five-year-old Muslim girl was also knocked over by a hit-and-run driver and a Somali lady who had dog faeces placed on her head by a white man while shopping in south London.
High-profile female targets have included communities minister Lady Warsi who was threatened online by an English Defence League (EDL) member.
Another attack targeted the 14-year-old son of journalist Jemima Khan, who received anti-Muslim comments on Twitter.
Of the perpetrators, the majority were subsequently found to have had links to recognized far-right groups such as the EDL or the British National Party (BNP), the report found.
Members of the BNP or EDL were involved in 54% of all incidents, with average age between 21 and 30.
The recorded information provided to the helpline has led to the arrests of 21 far-right EDL supporters, with more than 40 incidents reported against EDL leader Tommy Robinson.
Launched a year ago, Tell Mama (Measuring Anti-Muslim Attacks) is an initiative run by interfaith group Faith Matters.
The helpline is meant to shed light on the actual scale of anti-Muslim discrimination to help uproot the problem.
Police Failure
The report also criticized the British police for failing to provide a helping hand to victims of anti-Muslim discrimination.
"The police frequently fail to take victim statements, fail to appreciate the terrifying effects of these incidents upon women and vulnerable children," said Mughal, a former adviser to Deputy Prime Minister Nick Clegg.
"Few police forces even bother to record Islamophobia as part of their reporting systems."
The Muslim leader called on the British police to improve their recording of Islamophobic crimes.
"More training is needed at a time when police are facing budget cuts; we need more leadership too from the Crown Prosecution Service (CPS) which, unhelpfully, has talked about fewer rather than more social media prosecutions."
At the moment, just two forces, the Metropolitan police and City of London police, currently record anti-Muslim crimes separately.
Mughal urged the Home Office to take over monitoring of online hate and far-right groups from the Department for Communities and Local Government.
"Recent history shows us what happens if we allow our fears to run unchecked," he said.
"Demonization of 'the other', misguided beliefs that Muslims are somehow a monolithic block, unchecked lies that Islam is a violent religion or that British Muslims wish to abuse white girls must be challenged."
The results follow a report by think-tank Chatham House which identified a considerable Islamophobic sentiment in Britain, detecting a "wide reservoir of public sympathy for claims that Islam and the growth of settled, Muslim communities pose a fundamental threat to the native group and nation."
Hostility against British Muslims, estimated at nearly 2.5 million, have been on the rise since 2005's 7/7 attacks.
Police data shows that 1,200 anti-Muslim attacks were reported in Britain in 2010.
A Financial Times opinion poll showed that Britain is the most suspicious nation about Muslims.
A poll of the Evening Standard found that a sizable section of London residents harbor negative opinions about Muslims.
http://abna.ir/data.asp?lang=3&Id=398741
---------------
Lancaster Islamic girls' school sex assault: Three arrested
11 Mar 2013
Three men have been arrested on suspicion of sexual assault and false imprisonment within the grounds of an Islamic girls' school, police said.
Police said they were investigating reports surrounding the welfare of a small group of teenage girls at Jamea Al Kauthar in Lancaster.
A 40-year-old from Bolton and two men from Blackburn, aged 30 and 53, are in police custody.
Searches are being conducted at the school by female officers.
A Lancashire Police spokesman said: "We are still at the very early stages of the investigation and our aim at the moment is to respond to the concerns raised proportionately, in a measured way and with sensitivity.
"We are working closely with the school and the local authorities to establish the circumstances around exactly what has taken place and we have specialist officers supporting the victims."
A spokesman for Jamea Al Kauthar said: "The school is aware of the allegations that have been made and at the present moment the school is fully co-operating with the police with their investigations into the matter. We expect the matter to be cleared up soon."
The secondary school, on Ashton Road, was established in 1996 and was formerly the Royal Albert Hospital.
http://www.bbc.co.uk/news/uk-england-lancashire-21740704
------------
Girl Allegedly Victimized in Latest Tale of Angkot Rape in Jakarta
Jakarta Globe | March 11, 2013
A 13-year-old girl claims that she was the latest victim of rape on board an angkot , or public minivan, as another case further sullies the public transportation's reputation.
The fifth-grader was allegedly raped by B., an angkot driver, along with his friend I., on Friday night after the suspects drugged her.
The girl said she knew B. because she was friends with his girlfriend and that they were supposedly going to go to the house of B.'s girlfriend in Bintaro, South Jakarta, the night of the incident.
She said B. picked her up with his angkot at 7:30 p.m. and that she met I. for the first time that day.
The suspects did not take the victim to Bintaro but instead drove around Jakarta until dawn.
The victim said she did not realize she had been raped until she got home and felt pain in her genitals. She went to Cipto Mangunkusumo General Hospital for a check-up, where a doctor confirmed that she had been sexually abused.
Depok Police arrested both suspects after the victim's parents filed a police report.
Concerned by what he called an increasing number of rapes against minors, National Commission for Child Protection (Komnas PA) interrogated the alleged rapists.
One of the suspects confirmed that they had raped the victim after she was drugged and unconscious.
The victim has since refused to attend school. Her mother said the girl was traumatized and embarrassed by the incident, and that she wanted to move to Aceh and live with her father.
The reputation of angkots as a mode of public transportation has taken a hit in recent years as instances of rape have been reported.
Last month a university student, afraid she was about to be raped, jumped from a moving angkot after the driver refused to stop in North Jakarta.
Annisa Azwar died four days later at Atmajaya Hospital in Pluit, North Jakarta, from injuries sustained in her fall.
The vehicle's driver, Jamal, said her death was a tragic case of misunderstood intentions.
At least eight women have been kidnapped or raped by angkot drivers in the Greater Jakarta region in the past year.
Among other measures taken, the Jakarta Transportation Office has attempted to ensure that the minivans' windows are not excessively tinted.
http://www.thejakartaglobe.com/jakarta/girl-allegedly-victimized-in-latest-tale-of-angkot-rape-in-jakarta/579041
------------
Undoing Prejudices: De-Sexing the Fairer Sex
By Batool Zehra
Published: March 11, 2013
ISLAMABAD:
"If a male anchor wants high ratings, he has to work hard, whereas a woman gets 50% of the ratings just for being a woman," declared Saleem Safi at the 2nd National Conference on Gender and Media. As the female panellists, Quatrina Hossein and Munizae Jehangir shook their heads and protested the sexism of the comment, the crowd of participants – mostly male journalists – burst in applause.
The 2nd National Conference on Gender and Media was hosted by the White Ribbon Campaign Pakistan at Serena Hotel, Islamabad, on International Women's Day to encourage sensitive and balanced depictions of women in print and electronic media. The campaign's emphasis lies on sensitising men to women's right and violence against women, with the optimistic assumption that educating men would lead them to behave better towards the fairer sex.
Full report at:
http://tribune.com.pk/story/518932/undoing-prejudices-de-sexing-the-fairer-sex/
---------------
From adversity to opportunity: Saudi woman creates Alzheimer's app
11 March 2013
Her grandmother's experience with Alzheimer's disease inspired Saudi woman Rawad Sheikh Alshabab to develop an application for smart phones that helps enhance the lives of Alzheimer's patients and their caregivers.
"I was motivated to chase after this invention mainly because I wanted to spread awareness and knowledge about this disease in the Gulf region and the Middle East," said the 27-year-old Alshabab.
Full report at:
http://www.arabnews.com/offbeat/adversity-opportunity-saudi-woman-creates-alzheimer%E2%80%99s-app
---------------
Saudisation of Housemaids
March 11, 2013
A few years ago the idea of employing Saudi women as housemaids under certain conditions conforming to the customs and traditions of Saudi women was discussed. Some people welcomed the idea while others rejected it on the ground that employing Saudi women as housemaids was an alien concept to the Saudi society and its traditions.
In my opinion, the idea is sound. It can be easily implemented, provided that it is based on a mechanism that would ensure that woman are entrusted with a task that is most suitable to her and she works with a family she trusts.
Full report at:
http://www.saudigazette.com.sa/index.cfm?method=home.regcon&contentid=20130311156317
---------------
Social Media Fails To Bridge the Gender Divide in India
March 11, 2013
Digital connect is said to be the most potent tool to bridge the gender divide in the country. But India has failed this test as well. Craze to log on to the social media escalated India to the third most user base nation at Facebook. But the number of women users of the world's largest social media network, Facebook, was among the lowest in the world.
India has clearly emerged as among the fastest growing markets for social media but when it comes to representation of women users it is as low as 25 percent at Facebook. Ironically, while India on last count, had about 62 million users in India, next only to US and Brazil, women users were third lowest in world, marginally better than Afghanistan and Bangladesh.
Full report at:
http://zeenews.india.com/exclusive/social-media-fails-to-bridge-the-gender-divide-in-india_6138.html
---------------
Traditional Believers' Quest for Recognition in Indonesia
Zakir Hussain - Straits Times | March 11, 2013
Dewi Kanti, 37, has known only one faith all her life. But it has never been recorded on her identity card.
She follows Sunda Wiwitan, a traditional folk belief indigenous to West and Central Java that incorporates meditation and thanksgiving rituals, among other things.
But when she was 17, the registration official automatically listed her as Muslim.
It took more than a decade before she could replace that space on her identity card with a dash, and later, traditional believer.
Full report at:
http://www.thejakartaglobe.com/news/traditional-believers-quest-for-recognition-in-indonesia/579106
--------------
Muslim Women's Art And Voices Featured At IMOW Exhibitio
By Samina Ali
03/08/201
As the curator for the International Museum of Women's new global exhibition, Muslima: Muslim Women's Art & Voices, the one question I'm repeatedly asked is, "What common trait do Muslim women artists and leaders around the world share that strikes you?"
My answer: their courage.
The sad reality is that many of us have grown accustomed to –- and comfortable with –- seeing Muslim women portrayed as victims.
Yet brave women around the world undertake heroic acts every day. Many do so without anyone bearing witness.
Full report at:
http://www.huffingtonpost.com/2013/03/08/muslima-muslim-womens-art-and-voices-featured-at-imow-exhibition-photos_n_2836518.html?utm_hp_ref=religion
--------------
Muslim Women and Minority Rights in India
MONICA MUNJIAL and POONAM KAUSHIK
MARCH 9, 2013
India is one of the largest democracies in the world. It also has one of the largest minorities. A true democracy ensures not only individual rights but also rights of minorities as a community. Our Constitution has laid down in Articles 25 to 30 the rights of religious, cultural and linguistic minorities and thus made India a truly democratic and pluralist nation.
There was, however, a big gap between noble intentions and actual realisation. The minorities continued to face several problems. The most important was of security, especially as far as Muslims were concerned. Minority rights in India have, at least indirectly, obstructed the pursuit of gender equality.
Full report at:
http://www.mainstreamweekly.net/article4045.html
---------------
Iranian photographer exhibits stylish images of veiled women at London festival
10 March 2013
Iranian-born photographer Sara Shamsavari uses her camera lens to highlight the individuality and ethnic diversity of veiled women, at an exhibition portraying young Muslim hijab-wearers at the Royal Festival Hall in London.
The event is part of the Women of the World Festival, an international festival which celebrates women's talents and activism across the world and highlights the challenges they face.
Full report at:
http://english.alarabiya.net/en/life-style/variety/2013/03/10/Iranian-photographer-exhibits-stylish-images-of-veiled-women-at-London-festival.html
---------------
Experts Discuss Rising Female Conversion to Islam in the UK
March 11, 2013
(Ahlul Bayt News Agency) - Experts at American University of Sharjah (AUS) and the University of Cambridge presented their insights based on the report Narratives of Conversion to Islam in Britain: Female Perspectives, which was prepared by Professor Yasir Suleiman, Project Leader and Founding Director at the Prince Alwaleed Bin Talal Centre of Islamic Studies, University of Cambridge, in association with The New Muslims Project, Markfield. This report was officially released at the panel for the first time.
Full report at:
http://abna.ir/data.asp?lang=3&Id=398816
---------------
Saudi Arabia Ranks 44th in female corporate managers
10 March 2013
Saudi Arabia ranks 44th globally and fifth at the level of the Gulf Cooperation Council (GCC) in a list that evaluates countries with women serving on company boards and top managerial levels.
According to the latest report released by MyHiringClub.com, Kuwait ranks 35th globally (first at the GCC level), Oman 37th, Bahrain 40th, UAE 42nd and Saudi Arabia 44th.
GCC economists said local business community is need of women's participation in company boardrooms, particularly following the appointment of 30 women at the Shoura Council.
Economic analyst Walid Al-Subaie said the Kingdom's occupation of this rank demonstrates the importance of activating the role of women in contributing to the business decision-making process.
Full report at:
http://www.arabnews.com/saudi-arabia/ksa-ranks-44th-female-corporate-managers
---------------
Wrong Drugs Land Female Student in a Coma in Jazan
March 11, 2013
JAZAN — A female university student went into a coma at Jazan General Hospital as a result of wrong medication. This is the third reported life-threatening malpractice event in Jazan General Hospital within a month.
Earlier, a child named Hanan died due to a contaminated blood transfusion. Another child, Reham, received blood from a donor who was HIV positive.
In the latest case, Mohammad Abu Bakr said his daughter Fatimah was taken to the hospital after complaining of high fever and a sore throat. She was admitted to the emergency unit and remained there from Thursday until Saturday morning, where she was administered several drugs.
Full report at:
http://www.saudigazette.com.sa/index.cfm?method=home.regcon&contentid=20130311156330
---------------
John Kerry: Global Future Resides in Women
BY JOHN KERRY, 10 MARCH 2013
During my first week as the United States' Secretary of State, I had the honour of meeting with a group of courageous women. Two were former political prisoners, and although they had all endured incredible hardship in their lives, each of them was committed to moving forward; providing education and training to girls, finding jobs for the unemployed and advocating for greater participation in civil society. I have no doubt that they will continue to be powerful agents of change, bringing progress to their communities and their country in the years to come.
Full report at:
http://allafrica.com/stories/201303110159.html
---------------
URL: https://newageislam.com/islam-women-feminism/3-israeli-teens-arrested-spitting/d/10723