New Age Islam News Bureau
31 Dec 2012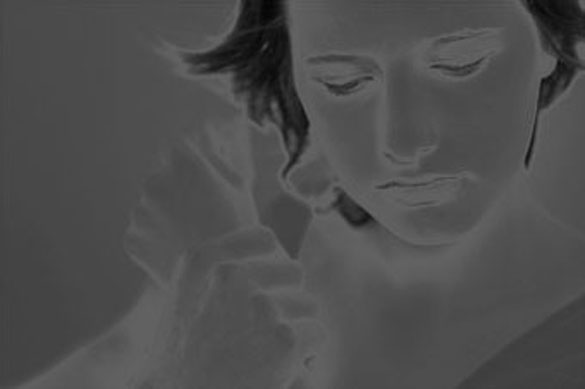 • Turkish Woman Suffers Serious Burns after Acid Attack in Germany
• Three Cheers for Bangladesh Women
• Campaign in Riyadh Aims To Familiarise Women with Govt Procedures
• Young Girls' Leadership Summit at Lahore Discusses Advocacy Skills
• Include Challenged Women Entrepreneurs in Empowerment Projects
• Women in Indonesia Enabled To Research Technology
• Woman, three daughters killed in mishap
Compiled by New Age Islam News Bureau
Photo: Turkish Woman Suffers Serious Burns after Acid Attack in Germany
URL: https://newageislam.com/islam-women-feminism/raped-wife-dead,-man-critical/d/9842
------------
'Raped' Wife Dead, Man Critical In Kolkata
Dec 31, 2012,
KOLKATA: Fifty-two-year-old Mahashin Ali wakes up with a start every 15 minutes in his ICU cubicle at RG Kar Medical College Hospital. Eyes wide open in horror and gasping for breath, he asks for his wife, who was allegedly gang raped and bludgeoned to death at Sonakharki in Barasat on Saturday evening.
"They are killing her. Please do something," he mumbles hoarsely, before lapsing back into unconsciousness. Doctors say Mahashin is in critical condition, his throat scorched by a chemical that was allegedly forced on him by the attackers. His condition worsened suddenly on Sunday morning after which he was shifted to ICU. He has not been told about his wife's death.
"He says he is burning up inside ever since an acid-like liquid was pushed into his mouth by the gang. Every time he wakes up, he breaks into tears. His limbs are still shaking and he is repeatedly falling unconscious," said Mosadul Ali, a neighbour who has been with him since he was brought to RG Kar on Saturday night. Mahashin isn't poor but took up work at a brick kiln to raise money for his four-month-old grandson who has a kidney ailment.
From his fragmented accounts, Mahashin's son Alfaz and Mosad ul have reconstructed a horrific tale. He had gone to the brick kiln to escort his 45-year-old wife home around 6.30pm when he saw a few men dragging her away into a bamboo grove. It was dark and barring a house, there is no settlement in a 100-metre radius. Mahashin says he ran to rescue her.
"But there were around seven of them. While four raped his wife, the other three pinned him down, tied him and poured acid down his throat. He tried to scream but they shut his mouth with the bottle. After a while, he gave up fighting because his throat and chest had been singed and he had no strength left in him. The ordeal must have lasted about 15 minutes," said Mosadul. Mahashin could apparently see his wife being battered.
http://timesofindia.indiatimes.com/city/kolkata/Raped-wife-dead-man-critical/articleshow/17826168.cms
------------
Turkish woman suffers serious burns after acid attack in Germany
Dec 31 2012
Berlin : German police arrested two suspects after a young woman of Turkish origin suffered serious burns in an acid attack in western Germany, police said.
The 20-year-old victim opened the door of her home in the town of Hilden early Saturday when one of the suspects doused her with sulphuric acid from a tin can, police said yesterday.
"The victim immediately felt strong burns in her face and called rescue services" who identified the liquid as an acid.
The woman was taken to a hospital. Her grandmother was also slightly hurt in the attack.
One of the suspects, a 22-year-old man of Turkish origin, was arrested and remanded in custody on Saturday. He told investigators he had asked an acquaintance to carry out the attack, police and the public prosecutor's office in the state capital of Duesseldorf said in a joint statement.
The other suspect, who is aged 18 and thought to have carried out the attack, turned himself in to the police yesterday.
"The attack was committed with sulphuric acid which the assailants bought in a pharmacy," authorities said.
The victim had reported the suspected attacker three times to the police for threatening her and using physical violence.
Authorities said the young man had been ordered to stay away from her.
http://www.indianexpress.com/news/turkish-woman-suffers-serious-burns-after-acid-attack-in-germany/1052462/
------------
Three Cheers for Bangladesh Women
December 31, 2012
Women's participation in the economic activities nearly doubled to 9.8 percent of the female population over the last seven years, according to 5th Population and Housing Census 2011.
However, the overall economic activities declined 0.7 percentage point to 37.8 percent of the population, compared to the 2004 census.
Bangladesh's other socio and demographic indicators showed a mixed trend, according to the latest census report released yesterday in Dhaka.
The government is working to empower women and their literacy rate rose to 44.7 percent from 32.98 percent in the previous census, said Ashim Kumar Dey, project director of the census scheme.
The overall literacy rate also went up to 47.68 percent from 38.06 percent.
People's access to electricity rose by 16.83 percentage points to 56.6 percent of the population.
The government has moved ahead in the power sector to achieve the millennium development goals, said Nojibur Rahman, secretary (statistics and information division) of the planning ministry.
Speaking at the launch of Socio-economic and Demographic Report of Population and Housing Census 2011, he said Bangladesh Bureau of Statistics (BBS) had completed the fifth final census within the shortest time in the history.
"The report will be useful not only for planners, policymakers, researchers, population scientists and administrators but also for development partners and the BBS itself to devise future plans," said Rahman.
BBS Director General Golam Mostafa Kamal said, "We have included some new indicators in the new census such as internet access and international migration rate."
Internet access rate is 1.1 percent of the population while the international migration rate is 3.46 percent, according to the census.
The fifth census was conducted over a period of five days from March 15 to March 19 last year.
The number of skilled workers in agriculture, forestry and fishery declined 19.4 percentage points to 30.1 percent, compared to the previous census.
Crude birth rate, general fertility rate and the total fertility rate fell and stood at 17.88 percent, 2.33 percent and 2.1 percent.
The rates were 20.8 percent, 3.32 percent and 2.51 percent in the previous census.
The government is working to develop social and health indicators in line with its "Vision 2021," said State Minister for Health and Family Welfare Mozibur Rahman Fakir at the launch of the report at BBS office.
Crude death rate, infant mortality rate, child death rate and maternal mortality rate declined and stood at 4.8 percent, 37.3 percent, 2.71 percent and 2.18 percent.
The rates in the previous census were 6.1 percent, 54 percent, 4.4 percent and 3.4 percent.
The government had established 13,000 community clinics in the rural areas, the minister said, adding they had a target to set up another 5,000 clinics.
The government applied "intelligent character recognition" and iCADE (integrated computer assisted data entry) technologies in processing the census and survey data, said Rahman.
The minister also thanked the United Nations Population Fund, European Union, US Census Bureau and US Agency for International Development for their financial and technical support to the census project.
http://www.thedailystar.net/newDesign/news-details.php?nid=263236
------------
Campaign in Riyadh Aims To Familiarise Women with Govt Procedures
RIYADH: ARAB NEWS
Monday 31 December 2012
Last Update 30 December 2012 10:05 pm
The Council of Saudi Chambers plans to launch a campaign to educate women about government procedures.
The objective of the initiative (called Ejraie, or procedural) is to spread awareness among Saudi women about regulations and procedures on the job application process in service sectors and bodies.
"We found that some departments require a number of additional requirements that hamper women's applications," said Kholoud Al-Tamimi, general director of the women's department at the council.
Nada Saud, a member of the initiative, explained that the campaign is the first of its kind in raising awareness among Saudi women.
"About 80 percent of women asking our help are not familiar with these procedures that help them finish their application process quickly.
Some government employees do not bother to point out the necessary documents, which results in the women frequently going back and forth to the same department," she said.
"We found out in a meeting about main obstacles that women face in government departments, that civil status procedures come first, then those of the Ministry of Education, and lastly those involving social security procedures," she added.
Another objective of the initiative includes highlighting common mistakes and violations that the applicant may make unknowingly. Women employees from government departments will engage in the initiative, said Saud.
http://www.arabnews.com/campaign-aims-familiarize-women-govt-procedures
------------
Young Girls' Leadership Summit at Lahore Discusses Advocacy Skills
December 31, 2012
LAHORE: The Punjab government is planning to formulate its first ever strategy for adolescents to create awareness among youth about their rights and issues. This was stated by Haroon Ahmed Khan, secretary Youth Affairs Department, while addressing a gathering of class eighth to 10th girl students. Bargad, Non-Government Organization working for youth development, in collaboration with the Punjab government Rutgers-World Population Fund, arranged "The Adolescent Girls Leadership Summit" at the Punjab Institute of Language, Arts and Culture Complex (PILAC) to discuss the experiences of one-year project "Aaghi Say Aagey" of creating awareness in private schools of girls of 35 schools. This Summit was an effort to provide a forum for adolescent girls to enhance leadership and advocacy skills and develop advocacy campaigns for improving access to their rights. Addressing the summit the Punjab secretary youth affairs said such projects were important and constructive to give girls more awareness and empower them in understanding their issues, problems and rights.
Full report at:
http://www.dailytimes.com.pk/default.asp?page=2012\12\31\story_31-12-2012_pg13_2
------------
Include Challenged Women Entrepreneurs in Empowerment Projects
December 31, 2012
Speakers at a roundtable discussion yesterday urged the Ministry of Women and Children Affairs to include women entrepreneurs with disabilities in their Tk 10 million fund allocation for women entrepreneurs' empowerment projects.
The government and NGOs should lend their support to initiate more projects that include active participation of women entrepreneurs with disabilities, they added.
The roundtable was organised by Access Bangladesh Foundation and ActionAid Bangladesh.
"Women entrepreneurs with disabilities would also feel more encouraged if the SME Foundation introduced the category of Best SME Woman Entrepreneur with Disabilities in their annual National SME Women Entrepreneurs Awards," suggested Managing Director of Access Bangladesh Foundation Albert Mollah in his keynote speech.
Full report at:
http://www.thedailystar.net/newDesign/news-details.php?nid=263289
------------
Women In Indonesia Enabled To Research Technology
December 29 2012
AKARTA: Women's Empowerment and Child Protection Minister Linda Amalia Sari has said she hopes more women will undertake research in the field of technology for the future development of the sector.
"We will continue to encourage more women to immerse themselves in technology development research for the country," Linda said in Jakarta on Friday.
The minister said she had signed a memorandum of understanding (MoU) with the Agency for Assessment and Application of Technology (BPPT) on research for technological development, Antara news agency reported.
Full report at:
http://www2.thejakartapost.com/news/2012/12/29/national-scene-women-enabled-research-technology.html
------------
Woman, three daughters killed in mishap
December 31, 2012
HAFIZABAD - Four of a family (all women) were killed on the spot while two others sustained critical injuries when a car they were travelling in overturned near Kot Sarwar Interchange, about 30-km from here at 6:00pm on Sunday.
According to the Motorway Police source, five women along with Muhammad Ameen were on the way to Pind Dadan Khan from Lahore in a car. When they reached near Kot Sarwar Interchange one of the tyres of the vehicle exploded as a result of which the vehicle dashed against the divider on the motorway and overturned.
Full report at:
http://www.nation.com.pk/pakistan-news-newspaper-daily-english-online/national/31-Dec-2012/woman-three-daughters-killed-in-mishap
------------
URL: https://newageislam.com/islam-women-feminism/raped-wife-dead,-man-critical/d/9842