New Age Islam News Bureau
11 Jun 2019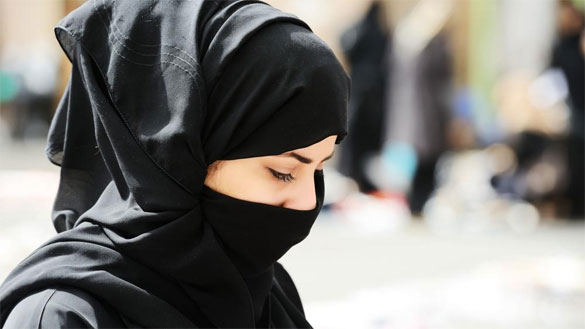 Iran has hired 2,000 morality police to punish women who refuse to wear the compulsary hijab in public, the Telegraph reports.
---------
• Iran Hires 2,000 'Morality Police' to Arrest Women Caught Without Islamic Head Covering
• Graduating Filmmaker Strives To Tell Authentic Stories Of Arab Women
• Hindu Girl Saves Muslim Family from Mob Attack in Aftermath of Minor Girl's Murder in Aligarh
• Female Lawmaker Vows To Take a Gavel to Iran's Political Glass Ceiling
• Create Mass Awareness about Rights, Status Of Women In Islam: Mirwaiz To Ulema
• Chechen Women Go Places With Female-Only Taxi Service
• Why More Women Should Take Up Humanitarian Work In Middle East And North Africa
Compiled by New Age Islam Bureau
URL: https://www.newageislam.com/islam-women-feminism/dear-women-equal-rights-fathers/d/118852
-----------
Dear Women, You Have Equal Rights to Your Father's Property: What You Need to Know
By Nainshree Goyal
June 11, 2019, 7:00 pm
Everybody aims to own a house of their own. It is a symbol of financial stability and security, especially in India.
Rita was getting married, and she asked me, "Where will I stay after marriage? I don't have a property in my name. I'm not financially stable or independent. What if my husband leaves me after a few years, where will I go then?"
Another man shared, "I don't have a house in my name. I don't feel confident. When I get married, where will I bring up my family? I want to invest in a property."
Promotion
Property is a tangible substance which may be moveable or immoveable. From social requirement in the country to legal support, owning a property has different aspects—whether as a symbol of financial stability, mental confidence or peace.
Indian laws have a unique approach to ownership of property. The constitution mandates certain rights as 'fundamental', which can be claimed in the court. The right to own property is a right in the natural sense. However, after the 44th amendment to the constitution in 1978, it is no longer a fundamental right. It remains a constitutional right regarded as social security.
Although this right should not be differentiated on gender, the ground reality is quite different. Females in Indian society have been neglected and denied their share in the family's property.
The issue here is if the right to property had been a fundamental right, every citizen would have an equal right by law to own it, irrespective of their gender. But it is a common notion that the business and the property of the father or the family will go to his son. This is an old practice and by its reasoning, the property and finances are also handled by the son.
For instance, only two per cent of females who directly work at farmlands can own the agricultural land.
Shruti Pandey once said, "The property rights of the Indian woman depend on which religion she follows, if she is married or unmarried, which part of the country she comes from, if she is a tribal or nontribal, and so on." She is a PIL lawyer in the Supreme Court and the Delhi High Court, and former National Director of the Women's Justice Initiative of Human Rights Law Network, India.
In light of this statement, it is important to note the various religions and cultures practised all over the country. Unfortunately, the laws for property are not uniform. A few examples are given below:
Representative image only. Source: Pexels
a) HUF laws: specifically for Hindu Undivided Family; these have now been amended where the daughter is a coparcener in her father's property. Whether she is married or not, she is entitled to her share in the holdings. This was not the case earlier, though.
b) Christian and Islamic laws: Recent changes in culture and social norms have given rise to equal property rights to the daughters of the family under their religious laws.
c) Succession laws: The property goes to the descendants, irrespective of gender and religion. This is different from the will of a person, which can be bent towards any child, or member of the family, of any gender.
This brings me to the story of a young woman, Alka, a resident of Kolkata who moved to Chennai. She was aware of Dayabhaga laws where daughters are the coparceners and have an equal share in the father's property. But when she moved to Chennai and tried getting her share, she was introduced to a different concept of Mitakshara law, which discriminates against daughters and does not allow them a share in the property.
Alka decided to fight for her right and turned to the law for help. She wanted to find out whether she could get her share in her father's property and which law would support her.
To clarify, Dayabhaga and Mitakshara laws are part of HUF laws, followed on the basis of three generations of the Hindu Undivided Family culture. Dayabhaga law is followed in West Bengal where daughters are coparceners in the family from birth. But according to Mitakshara law, which is followed everywhere else, only male descendants can be coparceners.
Although this law has been changed, making daughter coparceners in the family property, a lack of awareness ensures its continuity.
These facts came to Alka's rescue. Firstly, that the law is not governed by where the members involved in the situation are located, but the location of the immoveable property. Alka also took the help of the 2005 amendment to the law, which states that daughters are coparceners in the property. This unbiased, non-discriminatory and neutral approach is a result of the Indian Succession Act of 1925.
However, there tend to be contradictions in the law itself. Sections 8 and 9 of the Hindu Succession Act 2005, for instance, deal with the devolution of property in case of the death of a man, where his relatives are first in line to inherit his property. Sections 15 and 16 on the other hand, deal with the devolution of the property after a woman's death, which gives her husband's heirs a preference over her parents. Even Islamic law gives women half the share of a male.
Severe injustice may arise from a lack of awareness or a patriarchal outlook, but it is important to understand that the law does its best to be fair and neutral, to gender and other differences. And since it is not a fundamental right, any citizen, male or female, is not entitled to it. Knowledge of the laws and your rights ensures that you are not a victim of injustice.
A tip: Consider following and abiding by the Indian Succession Act 1925, since it is gender-neutral when you have a right as well as the option to choose between two or other laws for a similar matter. This law is also universal, irrespective of religion or gender. Also, ensuring the right in property and discussing it with your parents beforehand will clear any confusion.
https://www.thebetterindia.com/185674/india-women-rights-property-inheritance-law-buying/
--------
Iran Hires 2,000 'Morality Police' to Arrest Women Caught Without Islamic Headcovering
06-10-2019
Iran has hired 2,000 morality police to punish women who refuse to wear the compulsary hijab in public, the Telegraph reports.
According to the paper, a pilot program will begin in the northern province of Gilan. Groups of six women will form units who will search for and arrest other women who are not covering their hair according to Islamic tradition.
"The issue of hijab is not a simple matter, but rather a serious political and security issue for our country," Mohammad Abdulahpour, the commander of Gilan province's Revolutionary Guards unit, said.
This is not the first time Iran has employed morality police to crack down on its citizens, but this latest decision comes at a time when many Iranian women are purposefully going out and breaking Iran's dress code in public.
The phenomenon is called "White Wednesdays" - when Iranian women wear white and remove their hijab in public to protest Iran's laws. These women are often subject to harassment and arrest.
"We do not wish to show a violent image of our religion, but models and promoters of vile fashions not only defy the hijab, but are nowadays appearing almost naked on our streets," said Cleric RasoulFalahati, a representative of Supreme Leader Ayatollah Khamenei, as reported by the Telegraph.
Masih Alinejad is the founder of White Wednesdays and frequently posts video of women protesting the compulsary hijab on social media.
MasihAlinejad ???
@AlinejadMasih
Breaking:?#WhiteWednesdays? activist took off her ?#hijab? in a metro station in Tehran in order to invite other women to support hijab protesters who are in prison. Now Islamic Republic authorities have arrested her. Her name is ?#FereshtehDidani?
?#?????_??????
4,540
2:41 PM - Jun 5, 2019
2,331 people are talking about this
Twitter Ads info and privacy
"We don't want to cover our beautiful hair but Islamic Republic is the biggest enemy of beauty & happiness. Here when the morality police noticed that there are a huge number of women not wearing hijab,they backed away. Together we are stronger. Every day is #WhiteWednesdays," she posted on Twitter along with a video of three Iranian women walking uncovered in public.
MasihAlinejad ???
@AlinejadMasih
We don't want to cover our beautiful hair but Islamic Republic is the biggest enemy of beauty & happiness. Here when the morality police noticed that there are a huge number of women not wearing hijab,they backed away. Together we are stronger.
Every day is #WhiteWednesdays
2,977
8:30 PM - Jun 8, 2019
913 people are talking about this
Twitter Ads info and privacy
Iran is also cracking down on restaurants that do not meet the regime's morality standards.
The Times of Israel reports that Iranian police have shut down 547 restaurants and cafes in Tehran for not observing "Islamic principles."
"The owners of restaurants and cafes in which Islamic principles were not observed were confronted, and during this operation 547 businesses were closed and 11 offenders arrested," Tehran's police chief Hossein Rahimi said, quoted on the police's website.
Iran's Fars news agency said the crackdown was carried out over 10 days. Infractions included "unconventional advertising in cyberspace, playing illegal music and debauchery."
"Observing Islamic principles is… one of the police's main missions and responsibilities," the police chief said.
Iranian officials urged civilians to report anyone breaking Islamic law.
https://www1.cbn.com/cbnnews/israel/2019/june/iran-hires-2-000-morality-police-to-arrest-women-caught-without-islamic-headcovering
--------
Graduating filmmaker strives to tell authentic stories of Arab women
HanadiElyan came to UCLA TFT through the Hani Farsi Endowed Graduate Scholarship
Rebecca Kendall | June 10, 2019
Growing up in Dubai with a father who worked at a TV station, HanadiElyan caught the filmmaking bug early.
"I had a lot of access to cameras and equipment," recalled Elyan, who will graduate with a master's in directing from the UCLA School of Theater, Film and Television June 14. "Sometimes he would shoot in the house, so I was around it my whole life. But when I graduated from high school he was completely against me going into film."
Concerned that there was no future for his daughter in the industry, he enlisted several of his friends, who were film directors, to tell her about the challenges of the business and the lack of reputable film programs in Jordan where the family had moved when Elyan was a teenager.
"He actually staged an intervention." Elyan said laughing. "And it worked."
Fortunately for Elyan — and the people she hopes to inspire — her father's intervention was only temporarily successful. After a brief detour working in information technology, she's now about to graduate from one of the top film schools in the world. And this year she also earned a development award from the Jordan Film Fund as part of the Royal Film Commission for a script she is working on called "The Camp Beauty Queen." This script was selected as one of only 10 scripts to be part of the annual Producers Guild of America Power of Diversity Workshop, which began June 3.
Her independent work, which is focused on Arab women, has also earned her inclusion in the World Economic Forum's Global Shapers community, recognition from the Hollywood Foreign Press Association, and other honors, including the Delia Salvi Memorial Award, a George Burns and Gracie Allen Scholarship/Fellowship in Comedy and the UCLA 2018 Director's Spotlight Award.
Opportunity of a lifetime
After her father shut down her filmmaker dreams, Elyan studied information technology in college and worked for a bank. It paid the bills, but didn't offer much fulfilment. So she went to night school to learn digital filmmaking. After graduating, she made her first short film, "Mariam's Chance," which screened at festivals in France, Egypt, Sweden, Iraq and the Netherlands, and earned the special jury award at the Tangiers International Film Festival in Morocco in 2013. Although she was encouraged, her film career was not progressing, so Elyan pivoted to commercial work and doing TV news reports.
Once that took off, she quit the bank to become a full-time freelance producer/director. In 2014, she moved back to Dubai and started a production company, Reel Arab Productions, with her husband, Nathan Bennett. Soon after, Elyan learned about UCLA TFT's Hani Farsi Endowed Graduate Scholarship, an award established in 2015 to give voice to Arab women filmmakers.
"An award like this is so essential because there are not many independent filmmakers in the Arab world," she said. "We're a tiny group that is fighting against the mainstream."
Elyan applied and received one of the three scholarships and so the couple moved to Los Angeles.
"I dropped everything and came," she said. "I was getting really tired of doing TV reports and commercial work. I was turning into a filmmaker that was different than what I wanted to be, but there weren't any other opportunities."
Becky Smith, professor of directing and screenwriting, runs the first-year graduate program in production, cinematography and directing at TFT. She led the review of the applications and the selection of the three inaugural scholarship recipients, all of whom will graduate this week. Smith said that Elyan has stood out.
"She exudes joy in making films, probably more than any other directing student I've ever met really," Smith said. "Hanadi is one of those people who has a deep intrinsic understanding of drama. And no matter what she writes about and shoots, no matter what she explores, she understands fundamental things about drama that very few people do. At the core, she is a great storyteller. She could do very well in Hollywood."
Elyan's 2018 short "Nadia's Visa," an 18-minute drama about a woman separated from her husband and daughter who are living in a western country overseas, screened at film festivals in the United States, Germany and Tunisia and was part of the short film corner at Cannes.
She says her success has gone a long way in softening her father's early anxiety.
"He's now on board," she said.
Elyan said the education she received at TFT has surpassed all expectations. She will graduate with the confidence to break barriers in what continues to be a male-dominated industry and the motivation to show the world that the Arab community and its stories are incredibly varied.
"Sometimes, unfortunately, even Arab filmmakers play with negative stereotypes because they think this is what the world wants to see of us," Elyan said. "So they show them the worst of our society, which enrages me because these bad stereotypes are really the tiny minority. Breaking stereotypes is huge thing for me.
"Usually Arab women are portrayed as the victim or the terrorist and there is no in-between," she continued. "What about the people who go to work, the moms and daughters, where are they? I think it hugely important for filmmakers from the Arab world to tell these stories because otherwise it's going to be told by someone else and they won't give us justice."
A small film makes a big impact
Elyan's thesis film, "Salma's Home," which was shot in Jordan, is the story of three women who are brought together after the death of their husband and father and must find a way to live together amicably in a home that was left partially to each of them. The two older women were both married to the man at the same time, although neither of them knew it. The third woman is the man's daughter with his first wife. She moves in with her child after ending her marriage.
"It has an absurdist and fantastic plot to it," Smith said. "They either have to live in this house together or sell it, and they can't really afford to sell it."
What began as a low-budget production, resulted in the Jordanian community coming together to help the young Bruin filmmaker. Drawn by a desire to see people like themselves on screen, the community provided film equipment, catering and transportation services.
"People are just eager to see a locally made movie produced — there are so few being made," Elyan said. "I got A-list actors who worked for almost nothing, because they really wanted to do something different and to be on film."
The film's youngest actor was Elyan's now 19-month-old son, Ali, who played the baby of the film's youngest female character.
"He did really well," Elyan said. "At times it was tough because we work for 13 hours a day. Of course he would only come for a couple of hours at a time, but the days were long and it was tough balancing filmmaking and motherhood."
Elyan hopes the film will help spur women to go into filmmaking and studios to produce their projects.
According to the most recent UCLA Hollywood Diversity Report, there were just 21 women directors among the 167 English-language films from 2017's top 200, or just 12.6 percent of the total. This figure was double that of previous years and is considered to be "a blip." Elyan said it's important to increase the pool of talented women in the field by supporting scholarships and opportunities such as the one that brought her to UCLA.
"I always knew I had something to say and that I had enough talent but when I got to UCLA I was able to say I am a director," Elyan said. "Just being able to make that declaration allowed me to just go for it, and my work has gotten much better. I wouldn't have done a feature film by now if I was on my own. UCLA has been amazing."
http://newsroom.ucla.edu/stories/graduating-filmmaker-strives-to-tell-authentic-stories-of-arab-women
-------
Hindu girl saves Muslim family from mob attack in aftermath of minor girl's murder in Aligarh
Anuja Jaiswal | TNN | Updated: Jun 11, 2019
AGRA: Days after the killing of a two-and-a-half-year-old girl in Aligarh's Tappal area, a Muslim family was allegedly attacked on Sunday by a mob in Jattari area while they were travelling from Ballabhgarh in Haryana to Aligarh. The family was saved by a Hindu girl, who is their close friend and was travelling with them in a van to attend a function.
According to police, the incident occurred around 3 pm in Jattari, when the van with seven passengers on board, including the Hindu girl, was moving towards Maheshpur after crossing Tappal area.
Injured driver, Raju
One of the travellers, Shafi Mohammad Abbasi, said the goons on motorcycles attacked the van with iron rods.
The van from which they were travelling
"They beat me, my daughter who wore a veil and our driver," Abbasi said, adding that the goons would have killed them if 24-year-old Pooja Chauhan, who was travelling with them, had not bravely intervened. "Pooja stepped out and boldly confronted the attackers," he said.
Abbasi said he had known Pooja's family for 32 years and considers her one of his daughters. "One member from the mob softened his stand after seeing Pooja. He quietly handed us our car keys and asked us to drive away immediately," Abbasi said.
Pooja said, "The mob attacked us just because they realized that the travellers were from the other community, as some of the women were wearing veils. Such incidents should not happen with anyone." The family managed to reach Aligarh later.
Aligarh police has registered an FIR against 10 unidentified people under sections 147 (rioting), 148 (rioting, armed with deadly weapon), 323 (voluntarily causing hurt), and 507 (criminal intimidation) of IPC on a complaint filed by Pooja Chauhan at the Civil Lines police station.
Aligarh SSP Akash Kulhary said police have raided several places, but no suspect has been arrested so far. He said no one will be allowed to take law in their hands.
https://timesofindia.indiatimes.com/city/agra/hindu-girl-saves-muslim-family-from-mob-attack-in-aftermath-of-minor-girls-murder-in-aligarh/articleshow/69730659.cms
--------
Female Lawmaker Vows To Take A Gavel To Iran's Political Glass Ceiling
June 11, 2019 14:02 GMT
By GolnazEsfandiari
Iranian lawmaker ParvanehSalahshuri, a sociologist, says that when she decided to apply for one of a handful of influential posts in parliament, she realized she didn't have a chance.
The reason, as the 55-year-old reformist sees it, is that she's a woman.
"The lawmakers saw it as a man's position and they wouldn't accept the presence of a woman," Salahshuri told the news site Khabaronline.ir on June 7.
Salahshuri is one of 17 women voted into the 290-seat parliament in 2016, a record number in Iran since an Islamicallyfueled revolution ushered in conservative religious leadership four decades ago.
Women there routinely face legal and cultural discrimination that gives less weight to their testimony in court, bars them from many sports arenas, enforces a strict dress code, and in some cases bars them from traveling unaccompanied.
Salahshuri said she and other female lawmakers have faced added resistance from male colleagues, who have dismissed their proposals, pressured them for speaking out, and locked them out of senior positions.
Several women have made bids for senior positions on the parliamentary board in the past three years, but none successfully.
"In these situations, it becomes clear to what extent men are supportive of women and, more importantly, how much they believe in women," Salashshuri said.
She cited a proposal that would set a one-sixth quota for women on electoral lists but said it was "strongly" opposed by men.
President Hassan Rohani won election in 2013 on a platform of relative moderation, including calls for "equal opportunities for women" and a relaxation of some curbs on media. But his critics say he has mostly fallen short in both areas.
"The parliament is part of the discriminatory macrostructure of the country," Salahshuri said.
But she also said female lawmakers had successfully raised the collective voice of women while highlighting some of the issues they face, including compulsory Islamic dress, or the hijab.
A draft bill banning the marriage of girls under the age of 13 was rejected by the parliament's Judiciary Committee amid opposition by opponents of the bill who claimed it contravened Islamic law.
A bill was recently adopted that toughens punishment for acid attacks, which more often target women. But it still requires approval from the hard-line Guardians Council, a vetting body that exclusively comprises elderly men.
Salahshuri and her colleagues have proposed other measures, including a bill that could facilitate travel for female athletes and others to attend international cultural, scientific, and sports events outside the country.
Under Iranian law, women need the permission of their fathers or husbands to travel outside the country. In 2015, the husband of one Iranian soccer player refused to grant her permission to attend a tournament in Malaysia.
They have also pushed for a greater role for female judges who currently serve in an advisory capacity.
The outspoken Salahshuri has repeatedly been criticized for raising women's issues and calling for the release of opposition figures Mir Hossein Musavi, his wife, university professor Zahra Rahnavard, and reformist cleric Mehdi Karrubi, all of whom have been under house arrest since 2011 for challenging the Iranian establishment and highlighting alleged human rights violations.
Salahshuri reportedly faced vicious online and offline attacks and sexual slurs for a September 2018 speech in which she criticized the lack of freedom in Iran, as well as poverty and corruption, and suggested that "military bodies" should not interfere in politics.
Her colleagues said at the time that Salahshuri had been "shocked" by the intensity of the verbal attacks she faced. A male colleague, GholamrezaHeydari, who had also been critical of state policies in a speech delivered the same day, was said to have been spared such attacks.
"The reactions were awful," lawmaker TayebehSiavoshi said, suggesting that "even common and uneducated men" feel more important than women in Iranian society.
"This society has not yet accepted the presence of women on the political scene or in the highest echelons of the establishment," Siavoshi told the semiofficial ISNA news agency in 2018.
Salahshuri told Khabaronline that she and her colleagues would continue to pursue women's issues in parliament.
"The system acts in a way that humiliates women," she said, adding that laws need to change to end such discrimination.
But she also suggested that there had been slow progress.
"I think we have managed to be effective to a certain extent, not fully," she said.
https://www.rferl.org/a/female-lawmaker-vows-to-take-a-gavel-to-iran-s-political-glass-ceiling/29779350.html
--------
Create mass awareness about rights, status of women in Islam: Mirwaiz to Ulema
Strongly advocating for providing space for women to pray in mosques, MutahidaMajlis-e-Ulema (MMU) patron Mirwaiz Umar Farooq today said, " the great religion of Islam emphasised participation of women and their due share."
"We need to understand and accord the rights guaranteed to women by Islam. Denying them their rights amounts to great injustice to them," a spokesman of the MMU, in a statement today, quoted Mirwaiz as having said while addressing a gathering after laying the foundation stone of a Masjid at Hawal here.
Jammu and Kashmir crime branch to probe supply of e-challan devices to traffic cops
Crime Branch likely to challenge sentence part
Omar, Mehbooba, Sajad, Faesal, others hail verdict
Of officers whose hard work won conviction for accused
Mirwaiz welcomed the interest shown by the youth towards Islam. "The solution to most problems faced by us is provided in the Quran and Sunnah provided we look for it."
"While constructing mosques, it should be equally kept in mind that we have to provide separate spaces for women folk in every new Masjid to pray," he said.
"Every day reports of domestic violence against women come to fore which is shameful. This reflects our attitude towards women as a society and our ignorance of their rights and dignity as emphasised by Islam."
India's GDP growth overestimated by 2.5 pc, says Modi govt's former chief economic adviser
Militants slain in Shopian were inspired by IS ideology: Police
Man dies after falling off from under-construction building in central Kashmir's Ganderbal
"It is the basic responsibility of Ulema and Islamic scholars to create mass awareness about the rights and status of women in Islam during their sermons , lectures and writings and also educate women about it. The respect they deserve in their homes and at their in-laws should also be stressed upon by Ulemas and scholars."
"Providing spaces in masjids for women will help create a sense of equality for them , besides helping both men and women in getting educated about women's rights and changing the attitude in society." "Ulema should frequently raise issues of injustices towards women in society which includes domestic violence , demand for dowries , harassment at in-laws homes , issuers related to women's right to property and all such things that they are confronted with," Mirwaiz said. He said, "Kashmiri society has to play a collective role in ensuring protection to women."
https://www.greaterkashmir.com/news/srinagar/create-mass-awareness-about-rights-status-of-women-in-islam-mirwaiz-to-ulema/
--------
Chechen women go places with female-only taxi service
11.06.2019
Checking her blind spot, Fatima Dzhambulatova changes lanes on a busy avenue in Chechnya's capital Grozny. In this Muslim republic of Russia, she is spearheading a women-only taxi service.
At the wheel of a white sedan bearing the bright purple logo "Mekhkari", the name of the service launched this spring, the 49-year-old taxi driver explains the appeal of women drivers in the conservative region. Some clients have husbands who won't allow them into a car with another man, she says, while some believe women are safer drivers and others simply prefer riding with a member of the same sex.
In the sparse office of Mekhkari, which means "girls" in Chechen, founder MadinaTsakaeva said she got the idea after realising she preferred to ride with female drivers, who were hard to find. "It was very rare for our city," she said. "So we did a survey on social media about what people thought of the idea of a women-only taxi."
The project eventually got financial backing, the amount of which has not been made public, from the Emirates-based Zayed Fund for Entrepreneurship and Innovation, which opened a Grozny chapter in 2017. So far, Mekhkari has five drivers and a fleet of five cars.
LibkanBazayeva, co-ordinator of Grozny-based women's rights organisation Women For Development, said that the idea for a women-only taxi service in Chechnya had been a long time coming.
"In the Soviet era, you could count the number of women who drove on one hand, the whole republic knew them and their entire life story," she said.
That started to change about a decade ago. In 2008, Women For Development organised free driving courses for about 100 women, half of whom began driving in Grozny. Traffic policemen in the city of 270,000 were shocked, Bazayeva said, but the campaign proved "infectious" and women behind the wheel are now common.
The Zayed fund stressed the value for conservative Muslims of the female-only taxi company, which only takes bookings for women passengers or women travelling with children.
The service "will be very convenient from the point of view of religious norms and traditions," the fund said on its Instagram account in late March, when it made the decision to approve the funding.
After the end of two separatist wars with the Russian government, Chechnya has in recent years seen a resurgence of Islam, encouraged by its leader RamzanKadyrov, who has governed the North Caucasus region with an iron fist since 2007.
But it's not only conservative Islamic traditions that compel women in Grozny to use the service: passengers say that they also appreciate what they describe as a less aggressive style of driving.
"Men drive more erratically, women are more careful. I feel safer with a woman," 29-year-old KhedaYusaeva said, from the back seat of Dzhambulatova's taxi.
Another reason women might prefer the service is to avoid conflict with their husbands over riding with a male stranger, Bazayeva said, adding that she knew of cases where a man had beaten his wife simply for having a taxi driver's phone number saved in her address book.
"The appearance of women drivers in the sphere of this male-dominated profession is a huge step forward, a big accomplishment in a male world," Bazayeva said. She also said that she believed the initiative was "symbolic" of women's participation in the country's economic life, in a society where their rights are limited.
Tsakaeva now has plans to add 15 more cars and is even considering expanding to offer deliveries and other services to homes of women who cannot leave the house.
When Mekhkari first sought to recruit female drivers, there was no shortage of experienced applicants, Tsakaeva said.
Dzhambulatova said that most of the men she had come across on the job had been positive, complimenting the car, gesturing with a thumbs-up and asking for the taxi's number – for their wives.
"This is a desirable job for me and I'm very interested in chatting with my clients, I get some very interesting women," the driver said, before adding: "I like being behind the wheel." (AFP)
https://en.qantara.de/content/chechen-women-go-places-with-female-only-taxi-service
--------
Why more women should take up humanitarian work in Middle East and North Africa
11 June 2019
MENA region has big gap between demand and availability of female volunteers
Arab women's familiarity with culture and languages of region could make a big difference
DUBAI: "The need is so great for the work we do in this field." This comment, by Rana SidaniCassou of the International Federation of Red Cross and Red Crescent Societies (IFRC), sums up the state of her occupation as a female humanitarian worker in the Middle East and North Africa (MENA).
The phenomenon of women in the region devoting their lives to helping people affected by wars, natural disasters and humanitarian crises is scarcely new. But what is different now is the gap between the availability and demand for female volunteers and staff.
Cassou, based in Lebanon, has witnessed her fair share of tragedies while working on the frontlines for various aid organizations since 2004.
As the IFRC's head of communications for 21 countries, it is her responsibility to keep the world's attention focused on MENA's humanitarian needs, and "to give a voice to local communities."
Cassou has vivid memories of her deployment in the ancient city of Bam, in Iran's Kerman province, following the devastating earthquake in 2003. "I was in Bam within 48 hours of the earthquake," she told Arab News. "The whole city had been destroyed. Everything was gone: Homes, schools, villages. It was a city of rubble."
She especially remembers the rescue of an elderly woman from underneath the rubble 11 days later.
"She explained that she'd been in a state of partial paralysis and therefore confined to her bed. Her son would visit her every day to make sure she had an adequate stock of food and other necessities," Cassou said.
"When the earthquake hit, she was protected by a block of wood that sheltered her. She survived by rationing out the food, medicine and water that her son had left with her," Cassou added.
"This incident really touched my heart. I realized that when your time isn't over, it isn't over. It made me into a person who believes I have to do my best to help people like this, regardless of war, disease, outbreaks or earthquakes."
Of course, not all stories have a happy ending. Cassou was sent to Tunisia after several migrants drowned when their boat — which had started out from the Libyan port of Zouara in the direction of Italy — capsized in the Mediterranean Sea. "I met a mother whose story haunts me to this day. She was on the boat with her 5-year-old son and 3-year-old daughter. She could tell the boat was going to capsize, and so asked another passenger to hold on to her son while she held on to her daughter when the vessel overturned," Cassou said.
"Rescue teams managed to save the mother and daughter and took them to Tunisia, while rescue helicopters were taking the survivors to Rome to a refugee camp there. The mother arrived in Tunisia with no idea if her son was dead or in some camp for refugees," Cassou added. "I tried to find the little boy, but I still don't know what happened to him. This is one of the downsides of the job. It hurts to be weighed down with questions without answers, to not be able to help everyone."
Salma Bahgat is another Arab woman who has devoted her working life to helping those in need of humanitarian assistance.
As director of the Egyptian Red Crescent's (ERC) department in charge of tracing and restoring family links, Bahgat's job is to find and reunite people, especially those separated from their families due to events beyond their control.
"When I got to do fieldwork, it changed my life. It's a two-way job, where you get to see the real impact of your efforts," she told Arab News from Cairo.
Bahgat joined the ERC barely 24 hours before Egypt's political upheaval of 2011. "So I pretty much participated as a humanitarian worker in the aftermath of the violent events," she said. "A stand-out moment for me early on in my career was during the evacuation of a camp. Helping many people belonging to different groups from the same place was overwhelming. For me, the best moment was when a young man published a Facebook post a year later describing how I saved his life. That day, I came to know how one could be touching people's lives without even realizing," she added.
"My job is to reunite separated family members, but it also involves offering protection and support to children, women and elders," Bahgat said.
"Recently, I was present during the reunification of several children with their families at the airport after years of separation. The hugs and tears of joy were very moving for everyone present there, but what moved me most was the sight of a stern security official looking at his own child's photo on his phone as he watched a girl being reunited with her aunt."
Bahgat said she would like to see more women in MENA pursuing a career in humanitarian work.
"Arab women are strong and caring at the same time, which is a perfect combination for a humanitarian worker," she said.
"Their work will have a huge impact on the upbringing of a new generation. I encourage women of the region to get exposure to humanitarian work. Any woman who joins this field will be following her heart."
One woman who has been doing so for more than three decades is Laila Toukan, director of training at the Jordan Red Crescent.
Having been raised in a household where "humanitarian volunteering is a habit and a way of life," Toukan, a Palestinian, said she had no doubt about her career choice.
As part of her job, she runs a vocational training center which strives to empower women and young girls with a view to improving their economic status and self-esteem.
"We give them training in sewing, handicraft skills, beauty and hair care, culinary art and literacy," Toukan told Arab News from Amman. "We teach them computer skills to enable them to access social media, as well as knowledge of business enterprise."
Toukan said she has given socially and economically useful training to hundreds of young women every year. "We have many success stories," she added. "For instance, two young women who met while doing a course together have launched a successful business from home together."
Looking back on her life as a humanitarian worker, Toukan said she would not only like to see more Arab women in the profession, but also more of them in decision-making roles. "We need volunteers, committed volunteers, those who'll stay and make a difference. Together, we can help girls and women in need," she added. "If you give women cash or an in-kind donation, this eventually goes away. But once you teach them a skill, it stays with them for life."
Toukan's views are echoed by Cassou, who said there is a desperate need for dedicated female humanitarian workers in the region. But Cassou cautioned that anyone wanting to do humanitarian work has to be "realistic about their expectations" and realize they "can't save the entire world." Nevertheless, "there's a real need for Arab women in our field. We're based in a region where most countries have experienced wars, disasters, crises and upheavals, so there's a need for more hands, especially in the form of Arab women," she added. "We have empathy, we understand the culture and we speak the language. It makes a big difference."
http://www.arabnews.com/node/1509071/middle-east
URL: https://www.newageislam.com/islam-women-feminism/dear-women-equal-rights-fathers/d/118852