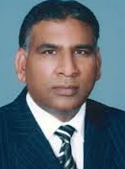 By Nasir Saeed
May 28, 2015
It has been barely three months since we learnt through media reports about the tragic killing of Farkhunda, an Afghan woman accused of blasphemy, for burning pages from the holy Quran. After that a court in Kabul gave the death sentence to four men who were found to be involved in killing Farkhunda. Eight people were jailed for 16 years and an additional 18 were found not guilty and freed.
The court still has to decide the fate of the 19 policemen present at the time of the lynching, as they are accused of dereliction of their duty for failing to protect the young woman, Farkhunda. According to her parents, Farkhunda was innocent and her only sin was going to a local mullah to stop him from deceiving people at a local shrine through the selling of false amulets. But he considered it an interference in his business and, in order to save his job and himself, he misused his stature and status, falsely accusing her of burning the holy Quran. This was followed by an angry mob of hundreds of emotionally charged Muslims taking the law into their own hands and beating her to death. Her body was driven over by a vehicle before being burned and then tipped into the Kabul River.
I was intrigued by this case as the beginning was similar to many cases in Pakistan but the end was different and had a different moral too. I think there is a lot to be learnt here by the Pakistani government, politicians, police, courts even for the public because it was the public (3,000 people) who took to Kabul's streets in protest and demanded justice for Farkhunda. The interior minister, Noorul Haq Ulumi, told the Afghan parliament that Farkhunda was innocent and all the accusations against her were untrue, while Fawzia Koofi, an MP from Badakhshan, said that she would appeal against the court's decision to free 18 people. Those who speak out to stop the misuse of the blasphemy law and stand with the victims are either threatened with their lives or killed, and now no one dares to either criticise the law or speak in support of any of its victims.
Different people see this case from various perspectives and thus have different opinions. But, in my opinion, it is a very important case as it has set a precedent and it will have a long-term impact on Afghan society because of the misuse of the blasphemy law, which is commonplace in our country. The misuse of the blasphemy law continues to rise and there is a long list of such examples of those who have been killed or imprisoned for crimes they have never committed. Let us start with Naimat Ahmer's case, the first case that was brought to the public's attention. He was murdered in broad daylight in 1992 by his own student and since then there has been a growing string of atrocities.
I remember the case of Salamat, Rehmat and Manzoor Masih who were shot and killed outside the Lahore High Court (LHC). In 2005, three churches and a library were set on fire while a nuns hostel was ransacked in Sangla Hill and, despite Mohammad Saleem admitting that he falsely implicated Yousaf Masih for burning the Quran, he was never questioned. This was the time to set an example but nobody bothered.
The Christian village Shanti Nagar and later, in 2009, Korian and Gojra were attacked, and eight Christians were burnt alive. The judicial commission prepared its recommendations and identified those responsible but the Punjab government seems reluctant to take any action against the culprits. Fanish Masih, from Sialkot, Nazir Masih of Sahiwal, Mohammad Yousaf, of Lahore, and several others charged under the blasphemy law have been killed in prison where they were detained for their security but nobody has been held accountable for their killings.
Last November, the Christian husband and wife, Shama and Shahzad, were accused of blasphemy and after an announcement from the mosque's loudspeakers a mob dragged them through the village, beat them to death and then threw them into a brick kiln furnace. The Chief Justice (CJ) of Pakistan Nasirul Mulk took suo motu notice over their killing. Senior police officers were summoned and questioned but I am not sure if Shama, Shahzad and their family will ever get justice.
Shahbaz Bhatti's killers were arrested, later released on bail and now there is no news. Salmaan Taseers's killer is in jail but he has become a hero, people kiss him, shower rose petals on him and glorify his crime. I cannot forget the case of Dr Muhammad Farooq who, similar to Farkhunda, was accused of burning the holy Quran. He was dragged through the streets, beaten and then burnt to death in 1994 but nobody has been brought to justice. Had the administration and police dealt with all these cases mindfully and the perpetrators not acted with impunity, the situation could have been different today, and the toll would not have continued to rise. The government and judiciary are responsible for the widespread misuse of the blasphemy law and the state of affairs we are facing. We have come to the point where criticising the law, demanding a change or even defending the victims is as dangerous as being accused of blasphemy. A few days ago some people marked Rashid Rehman's first death anniversary. He was killed for defending a victim of the blasphemy law, university lecturer Junaid Hafeez, but no one has been brought to justice.
Almost all Muslim countries have a blasphemy law but it is Pakistan where it is being mostly misused. People in Pakistan are making a mockery of this law daily by using it to settle their personal vendettas. It is easy to make an allegation against someone (preferably a non-Muslim), have an announcement made on the mosque's loudspeaker and gather a mob to attack the community or kill people like Shama and Shahzad. There is an urgent need to draw a line under this practice and stop this growing phenomenon. Minorities, who consider themselves a main target of this law, have lost their faith and hope in the government and the judiciary too.
It is time to take our example from Farkhunda's case and do justice with Shama and Shazad's case so that the Pakistani government can set a precedent too and restore the public's faith in the government's credibility.
Nasir Saeed is a freelance columnist
Source: http://www.dailytimes.com.pk/opinion/28-May-2015/justice-delayed-is-justice-denied
URL: https://newageislam.com/islam-women-feminism/justice-delayed-justice-denied-time/d/103202