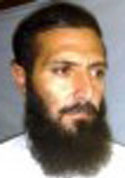 By Mureeb Mohmand
June 15, 2013
Ayesha Gulalai Wazir is the youngest parliamentarian elected for the National Assembly on the reserved women's seats on Pakistan Tehreek-e-Insaf's ticket. She belongs to the Wana subdivision of South Waziristan's Ahmad Zai Wazir tribe.
The Taliban commander, Naik Muhammad Wazir, also belonged to the same tribe known for having signed peace agreements with the government of Pakistan. Naik was killed in one of the first drone strikes to hit Pakistan. This was followed by deaths of other commanders, who were willing to sign similar peace agreements, such as Mulla Nazir or Waliur Rehman.
A story was published about Ayesha Gulalai Wazir in this newspaper, after which, other media groups have interviewed her and stated that she is the first female parliamentarian to hail from Fata.
In doing so, the media has given the impression that Fata has had no other women parliamentarian in the past, which is not true. Miss Mehrunnisa Afridi belongs to the famous Afridi tribe and has remained an MNA on PPP's reserved seat, while Hajira Tariq Aziz, wife of famous broadcaster Tariq Aziz, has also remained an MNA and belongs to the Mohmand Musa Khel tribe.
Pakhtuns, and especially the tribals, state that they have no such respect and sometimes even consider that WANA stands for 'Women Are Not Allowed'. But the fact is that Pakhtuns are more liberal than others in this respect.
Begum Naseem Wali Khan was the first Pakistani woman, who was elected in the general election in 1977. Rahila Qazi, daughter of former Jamaat-e-Islami chief Qazi Hussain Ahmed, a Pakhtun, was elected on the reserved women's seat in the past.
This proves that Pakhtuns have respect for their women and their women are educated and hold positions of power.
Therefore, when people from outside, especially those from the Western countries, attack the Pakhtuns for maltreating their women, their criticism is based on a false notion.
Every nation has its own culture and traditions and it goes against moral ethics to impose your own worldview over others. If the West cannot adjust to Pakhtun culture then it is not fair to expect Pakhtuns to adjust to their cultures or definitions of 'ethics' either.
Source: http://blogs.tribune.com.pk/story/17706/pakhtun-women-does-wana-stand-for-women-are-not-allowed/
URL: https://newageislam.com/islam-women-feminism/pakhtun-women-wana-stand-'women/d/12121