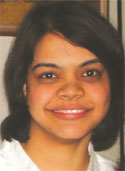 By Monika Chansoria
April 21, 2014
Afghanistan's recovery from the ruins of more than three decades of conflict requires a rediscovery of its identity, primarily through the precepts of nation-building and strengthening of state structures. The most significant pillar is enhancing the role of women in Afghanistan's social, political and economic space. While the world celebrated International Women's Day on 8 March, reflecting upon the progress made by women across the world as well as calling for a determined change in their status, Afghanistan's case continues to be desolate with women being marginalised and accorded subordinate status.
Issues such as gender equality and empowerment of women through education remain absolutely indispensable to any nation's economic and social development and progress. This holds true in Afghanistan's case with women making for approximately 55% of its population. Women's rights received a serious setback when the fundamentalist religious force, Taliban, took control of Afghanistan in 1996 and further eroded the very basic rights of women, to an extent that it took a retrogressive turn. Up to 2001, the regressive Taliban forced Afghan women to be covered from head to toe in a burqa (veil) and cultural-religious restrictions barred them from going outside their homes without being escorted by a male relative.
Education for girls was prohibited and schools for girls were shut down. 13 years later, there is a visible resurgence in violent crimes against women in Afghanistan. Hitting record levels and becoming increasingly brutal in 2013, rise in crime against women is a dangerous indicator of the hardliners springing back into action. As the 2014 withdrawal approaches, attacks on pro-women legislation have multiplied. It was reported by the United Nations in December 2013 that there is a 28% increase in cases of brutality against women.
While the presence and contribution of the international community and provincial reconstruction teams in most of the provinces improved the condition and status of women somewhat, this may no longer be the case post-2014. The post-Taliban constitution has recognised women and men as equal citizens and gives equal rights and protection to both. President Hamid Karzai promulgated the Elimination of Violence Against Women (EVAW) Act in 2009, which criminalised rape for the first time in Afghanistan's history, thus legally obliging the state to protect women from violence.
It has been noted that the EVAW law bans 22 harmful practices against women; however, it has been applied only in 17% of the reported cases. Even as the UN Security Council held its annual open debate on women, rule of law and transitional justice in conflict situations — Afghanistan's EVAW law has been disparaged and heavily condemned by the conservative sections as being un-Islamic and they have threatened to do away with it. The fear of the return of fundamentalist forces to power would likely strengthen licensing of violence, culture of impunity and women in Afghanistan undoubtedly will become the easiest and most susceptible target.
There are some very disturbing indicators that threaten women's participation in the lead up to the 2014 Afghan elections. The conservative factor in the Mesherano Jirga (upper house of the bicameral National Assembly of Afghanistan), discreetly removed a law which stipulated in 2013 that there should at least be 25% female representation in the provincial council. Following a great deal of protest and struggle, in July 2013, the Wolesi Jirga (lower house) approved and reinstated the bill — however, bringing the allotment down from 25 to 20%. The splintered political scene in Afghanistan calls for greater participation by women and consolidating their presence in politics and society. Being elected in parliament and provincial councils through the quota system rather than an open vote, there are 67 women members in parliament's Wolesi Jirga and 22 women senators in the Mesherano Jirga.
The upcoming elections are a litmus test for the future of women in Afghanistan's socio-political space as they seek a role that does not keep them confined to being mere voters. Increased political representation and assigning of tasks such as women becoming electoral observers and administrators should be implemented. By virtue of providing gender equality and political and economic empowerment of women, there is a greater prospect for a sustainable political future bringing long-term development in Afghanistan. This is an idyllic yet fundamental feature of achieving political pluralism in Afghanistan that currently is being challenged by repressive tendencies waiting to return to power.
Source: http://www.sunday-guardian.com/analysis/time-to-think-of-afghan-women
URL: https://newageislam.com/islam-women-feminism/time-think-afghan-women/d/76650