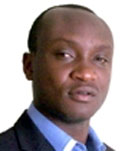 By Kipchumba Some
January 20 2019
They are young, intelligent, beautiful and deadly. Welcome to the world of female jihadists, two of whom are currently being sought by the Kenyan police over Tuesday's attack at the DusitD2 hotel and office complex in Nairobi, which has so far claimed 21 lives.
The most high-profile of the two is Violet Kemunto Omwoyo, the wife of Ali Salim Gichunge, who is said to be among the five-member team that carried out the attack at the upscale hotel which is popular with Westerners.
So far, her role in the attack is fuzzy; she is a suspect by association to her husband whom the authorities say was the leader of the killer team.
He is believed to have been killed during the rescue mission.
Liberation
The other high-profile woman being pursued by detectives is a Miriam Abdi - who is believed to have played a central role in the delivery of the deadly weapons used in the attack.
The hunt for the mystery woman has taken sleuths from the Anti-Terrorism Police Unit (ATPU) to various towns, among them Eldoret and Mombasa, but she has so far proved slippery.
The duo add to a growing number of local and international women who have joined the dark world of global terrorism and, in the process, redefined their roles in modern insurgency groups from victims to active agents.
The media often portray these women as joining jihadi groups through romantic adventurism such as the "jihadi brides", naivety, or a sense of their own marginal lives lived in their own countries.
However, studies show that the majority of women who support, join, or are recruited to these groups are actually moderately to well-educated women, said security analyst George Musamali.
"Many women who are actually joining these groups see it as a form of empowerment, liberation, and an opportunity to live in a society with a belief system that they subscribe to," he said.
Arrests
For example, Ms Kemunto is a fresh-faced holder of a journalism degree from Masinde Muliro University of Science and Technology.
She plaited her hair, wore lipstick and a nose ring to boot, all which had long been banned by the Al-Shabaab as they tried to impose their austere, puritanical form of Islam in Somalia and beyond.
Female jihadis, such as Ms Kemunto, with her beauty and level of education, serve as potent recruiting magnets for Islamist groups, said Mr Musamali, a former General Service Unit officer.
There are a number of local examples of this. In March 2015, four young women from relatively well-off families — Ummulkheir Sadri Abdalla, Khadija Abubakar Abdulkarim, Halima Aden and Maryam Said Aboud — were arrested in Elwak on allegations that they were sneaking into Somalia to join the Al-Shabaab.
They were arraigned before a Mombasa magistrate's court with 20 charges including being Al-Shabaab members, collecting and holding information on terrorism and organising terror trainings among others.
The State prosecutor based his evidence on the videos found on the suspects' mobile phones, which he claimed to be showing terror-related activities.
Education
But many were surprised to learn that Ummulkhayr was a third year medicine student in Sudan while Khadija was studying pharmacy at Mount Kenya University (Thika Campus).
Ummulkhayr was born in 1996 and had been studying at the International University of Africa in Khartoum since 2013, according to the police.
According to government records, Maryam was born on December 4, 1990 in Shela Malindi, and studied at Burhani Secondary School in Malindi until 2005 then joined Kenyatta University (Mombasa campus) in 2009.
She died in May last year while their case was ongoing. Her three alleged accomplices were set free four months later, in October last year.
Before them, a mother of four with a comely face from the United Kingdom, Samantha Lewthwaite, also famously known as the "white widow", had captured world imagination after she joined Al-Shabaab.
Manhunt
Ms Lewthwaite, 35, is the widow of Jamaican-born Jermaine Lindsay, an Al-Qaeda terrorist who blew himself up in the King's Cross underground station in London in July 2005, killing 26.
Ms Lewthwaite, the daughter of a retired British military officer and widow of a suicide bomber, is wanted for organising and financing terrorist activities inside the country and beyond.
Interpol issued a red notice arrest warrant for her after she was linked to the 2013 Westgate Mall attack in Nairobi which left 66 other people dead.
She is also linked to the slaughter of 148 people, most of them students, by Al-Shabaab gunmen at the Garissa University College in 2015.
In December last year, British intelligence sources told the London-based Mirror newspaper that Ms Lewthwaite had since left Kenya and is now operating from Yemen where its chaotic political situation has given her an ideal cover.
The other high-profile local female terror suspect is Haniya Sagar, the wife of slain Muslim cleric Aboud Rogo, a fiery preacher who used his sermons at Masjid Musa in Mombasa to openly urge Muslim youths to take up the cause of global jihad up until he was shot by unknown people in August 2012.
His wife was arrested and charged in 2016 with aiding terror activities and failing to give information which would have stopped the commission of a terror attack.
She was jailed for 10 years in February 2018 but was set free on appeal in October.
Ms Sagar, and three others, had also been charged with aiding three women — Tasni Farah, Ramla Hussein, and Maimuna Abdirahman — to carry out an attack at the Central Police Station, Mombasa, in September 2016.
Intelligence
The three women, who walked into the station pretending to report a stolen phone, brandished knives after they were barred from accessing the cells with one throwing a petrol bomb in an attempt to burn down the station.
The women had apparently gone to rescue a terror suspect, a former Recce squad officer, who had been held at the station.
Beyond our borders, two women — Amina Farah Ali and Hawo Mohamed Hassan — from Minnesota were convicted in 2013 of fundraising for Al-Shabaab in the US.
"Women involved are often seen as meek and manipulated, when in fact, many of them have done due diligence before making their decisions," said Mr Richard Tuta, a former police officer and a scholar in criminal and security matters.
"Usually these women open communication channels with those already in the group, read material online and even leave letters for their families back home justifying their decisions," he said.
A key role women play in terror groups, such as Al-Shabaab, is intelligence gathering, wrote Phoebe Donnelly in a blog titled Women in Al-Shabaab through a New War's Lens, which appeared in July 2018 in Women in International Security (WIIS), an online journal for international peace and security.
Source: nation.co.ke/news/Rise-of-female-jihadists-complicates-anti-terror-war/1056-4942726-ji1dn5/index.html
URL: https://newageislam.com/islam-women-feminism/majority-female-jihadists-well-educated/d/117515