By Kamal Siddiqi
January 17, 2021
In a shocking incident this month, a 17-year-old engineering student in Charsadda was killed allegedly for the crime of speaking to his female cousin. The student, a resident of the Mandani village of the district, was shot and killed for spending time with his cousin and studying with her. His body was found in the fields of his village. The victim was a position holder at Islamia College, Peshawar, who had come back to his village after the college closed due to Covid restrictions. His father was a day labourer who had to borrow money to put his son in college. None of this mattered to the alleged murderer, a close family member, whose misplaced notions of honour robbed an innocent person of his life.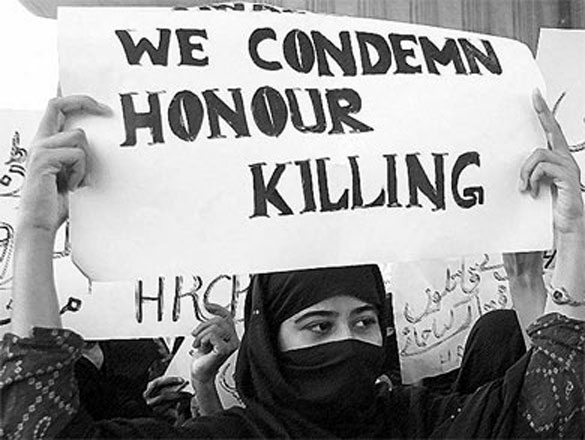 While the murderer has been arrested by the police, it is feared that like most other cases, this too will end up without justice being served. Statistics on honour killings in Pakistan are not as accurate as they should be. Many such incidents are not even reported. But the two consistent elements are that most of the cases of such killings end up without a conviction for the accused and that most of the victims, unlike the Charsadda incident, are women. Honour killings occur all over the country under various names like kala-kali (Punjab), karo-kari (Sindh), tor-tora (K-P) and Siya-kari (Balochistan).
One report estimates that a combination of loopholes in the law, police incompetence and poor prosecution has led to only 2% of the people involved in honour killing being punished. In most of the cases, the police push for a compromise between the two parties. The matter never ends up in court. It is a never-ending story.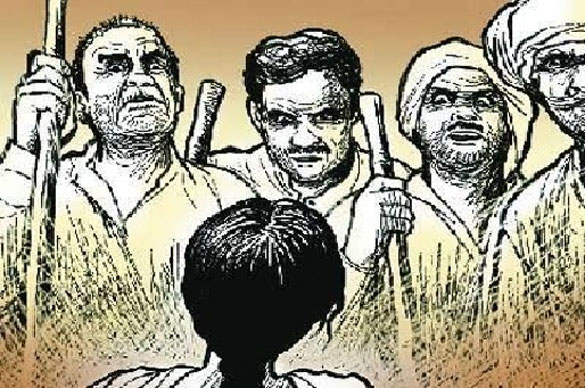 Two years back, I wrote about three women and a man who lost their lives in three separate cases of alleged honour killing in Sukkur and Matiari districts in a space of a few days. I used these examples to show how common and how prevalent this practice had become. In that short period of time, one woman was shot dead in Khuram village near Sukkur by her husband, Akram Jagerani, who suspected her of having illicit relations with a man in their village. Jagerani also shot and killed another man in the incident. After committing the murders, Jagerani fled the village to avoid arrest. In another incident, a mother of three was gunned down by her brother in Matiari. She was killed because her brother "suspected her character". After committing the murder, the accused surrendered to the police and confessed his crime. In the third such case, a mother of three, was shot dead by two cousins in Bahram. The accused, Mohammad Lashari and Nazal Khan Lashari, killed their cousin because they suspected her of having illicit relations with her brother-in-law while her husband, Feroze, was out of the house.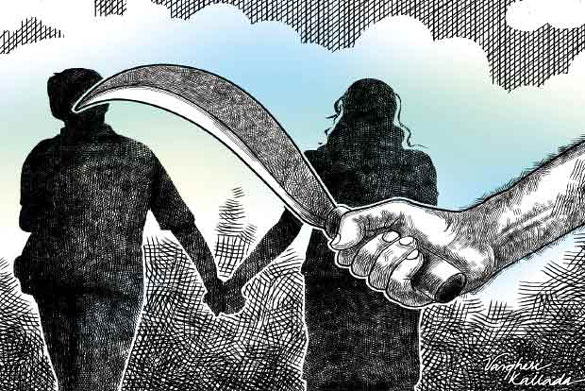 I took these three examples to illustrate how similar they were in the manner the crime was committed. Unfortunately, the similarity doesn't end there. Like hundreds of other such cases, the perpetrators of these crimes will almost never be brought to justice. What are we doing about this? Not much. Fast forward to 2021 and the situation hasn't changed much. On an average, as many as 500 women and girls are murdered in honour killings each year making Pakistan one of the most dangerous countries for women. These victims are not just statistics: they are mothers, daughters and sisters and their deaths destroy families. In most instances unfortunately, it is close family members who kill them.
According to Human Rights Commission of Pakistan (HRCP) data, 1,957 incidents of honour killings had been recorded over the past four years. This is higher than what the government reports. The average rate of honour killings in women between 15-64 years was found to be 15 per million women per year. This may be yet another dubious world distinction we have achieved. The late Amina Jilani, a renowned columnist, once commented that it is high time that the pernicious mendacious phrase 'honour killings' be expunged from the lexicon of what has become known as the 'Muslim world' and this particular Islamic Republic could take the lead. There should, in this 21st century, be no murders that are justified by the claim of upholding a non-existent 'honour'. We should call them by what they are — dishonour killings.
Original Headline: Dishonour killings
Source: The Express Tribune
URL: https://www.newageislam.com/islam-women-and-feminism/kamal-siddiqi/there-should-be-no-murders-that-are-justified-by-the-claim-of-upholding-a-non-existent-honour/d/124092
New Age Islam, Islam Online, Islamic Website, African Muslim News, Arab World News, South Asia News, Indian Muslim News, World Muslim News, Women in Islam, Islamic Feminism, Arab Women, Women In Arab, Islamophobia in America, Muslim Women in West, Islam Women and Feminism